Boulangerie Liberté · Paris, France – ADC
Located in the 7th arrondissement in Paris, minimalist French bakery Boulangerie Liberté is a delight for the eyes and the palate. With stone arches, neutral-color ornaments, and an exquisite selection of bread and pastries, the serene space invites hungry passersby in for a taste of Parisian tradition.
On Rue Saint Dominique behind its white-painted frontage, Boulangerie Liberté is the perfect environment to recharge the energies during a day of exploring the French capital. The fourth location of Mickael Bénichou's chain Liberté, the bakery has been designed by interior architect Emmanuelle Simon and is reminiscent of monastery architecture—with arched ceilings and shelving coves, complemented by rounded furniture and sandy tones. Traditional and seasonal baked goods are elegantly presented in built-in shelves in solid wood and on a central counter island made in Raku tiles—a ceramic technique that purposefully cracks the clay, evoking the appearance of bread freshly out of the oven.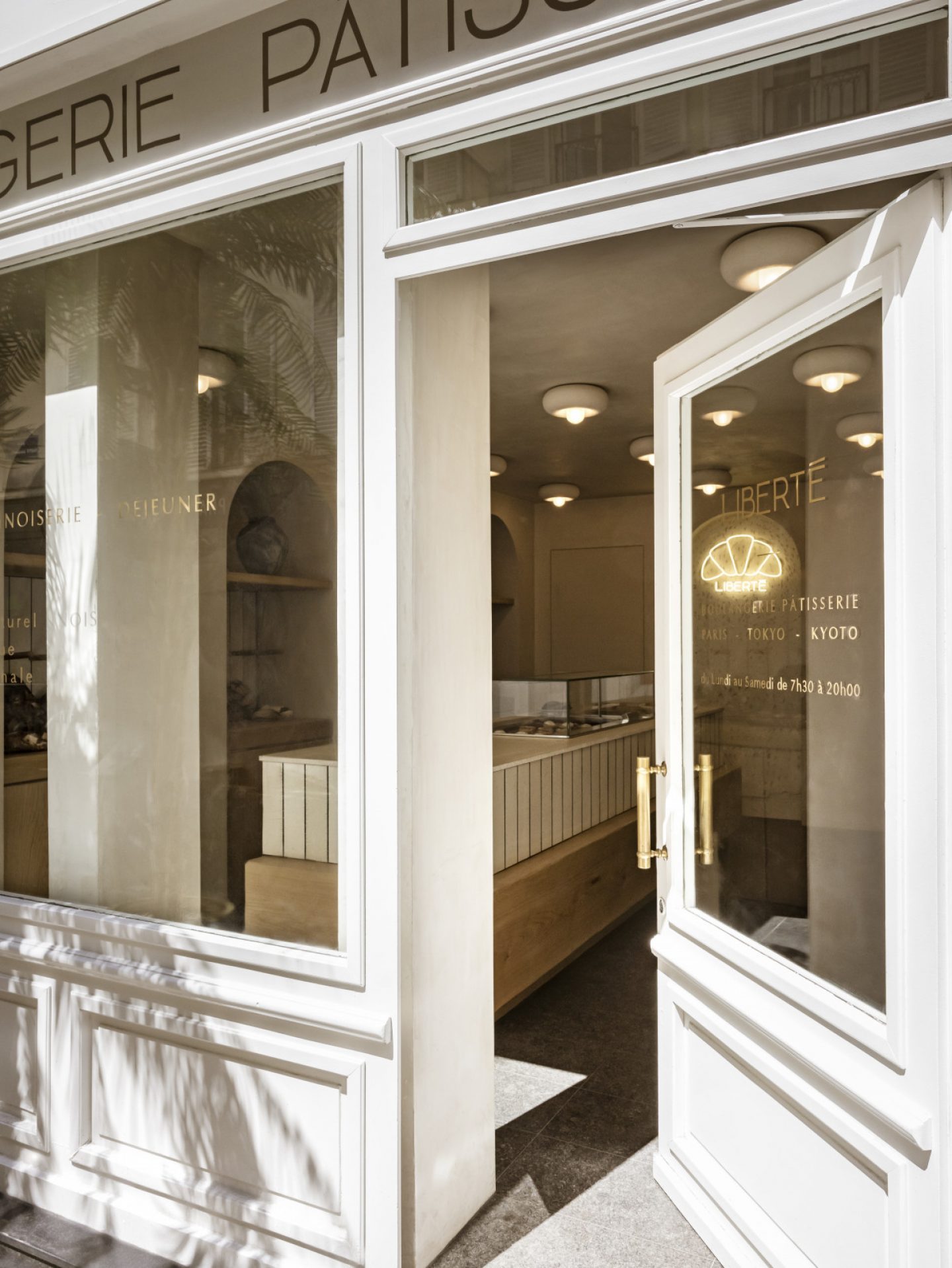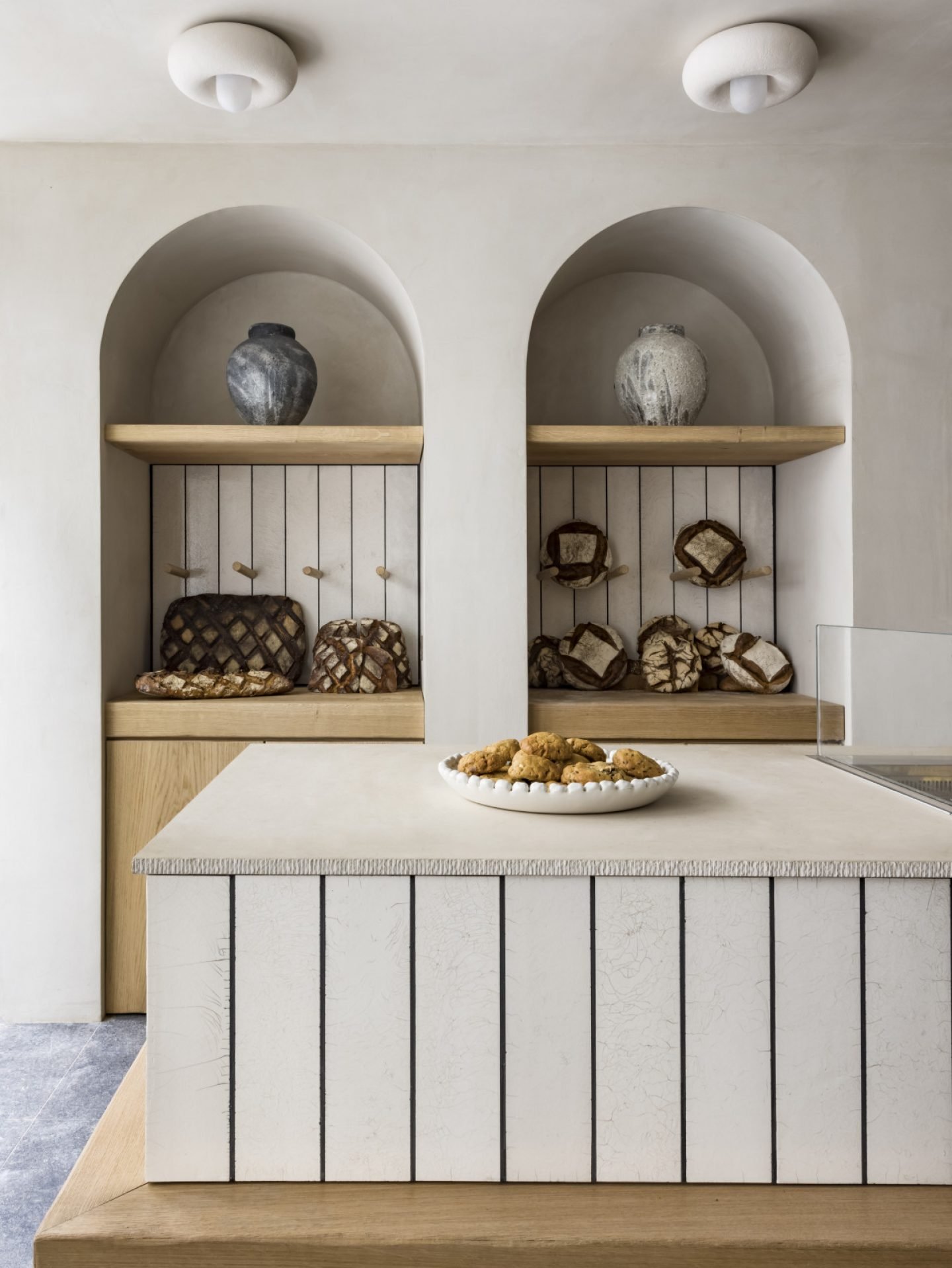 Irresistible for its softness and the sweetness of its cream, the vanilla cabbage—not to be confused with the leafy vegetable—is the indisputable highlight, while Liberté bread, with its natural leaven and subtle flavors, remains a must for Parisians and tourists alike. Customers are invited to enjoy their favorite pastries on elegantly crafted round wood stools, while a narrow vertical opening at the back of the store offers a peek at the skilled bakers at work, adding to the authenticity of the experience.
ADDRESS
Boulangerie Liberté
58 Rue Saint Dominique
75007 Paris
France
OPENING HOURS
Mon – Sat: 07:30 – 20:00
CONTACT
Tel: +33 1 45 00 76 82
Website
Source: Ignant