IGNANT traveled to Mallorca, one of Spain's most scenic islands, to visit 'Camp Roig 31': an expansive and architecturally stunning house with a unique history. The residence was built more than a hundred years ago; yet renovated impeccably just recently by Durietz Design & Development.
The generously-sized 640-square-meter space is spread across three levels, with up to eight bedrooms and a 400-square-meter courtyard overlooking the Alaró twin peaks and surroundings. Alaró is a picturesque Mallorcan town on the foothills of the Tramuntana Mountains, which was safeguarded as a UNESCO World Heritage Site a decade ago. Josephine and Christoffer Du Rietz are the architect and digital designer couple behind the Mallorca-based studio. Speaking of the project, they explain: "It was built originally as a halfway house for crops and meat from a large possession outside of Alaró. Since then it has acted as a shoe factory, an office, and a modest residence to several families, including the mayor of Alaró, with many parts of the house being unused and with only one bathroom."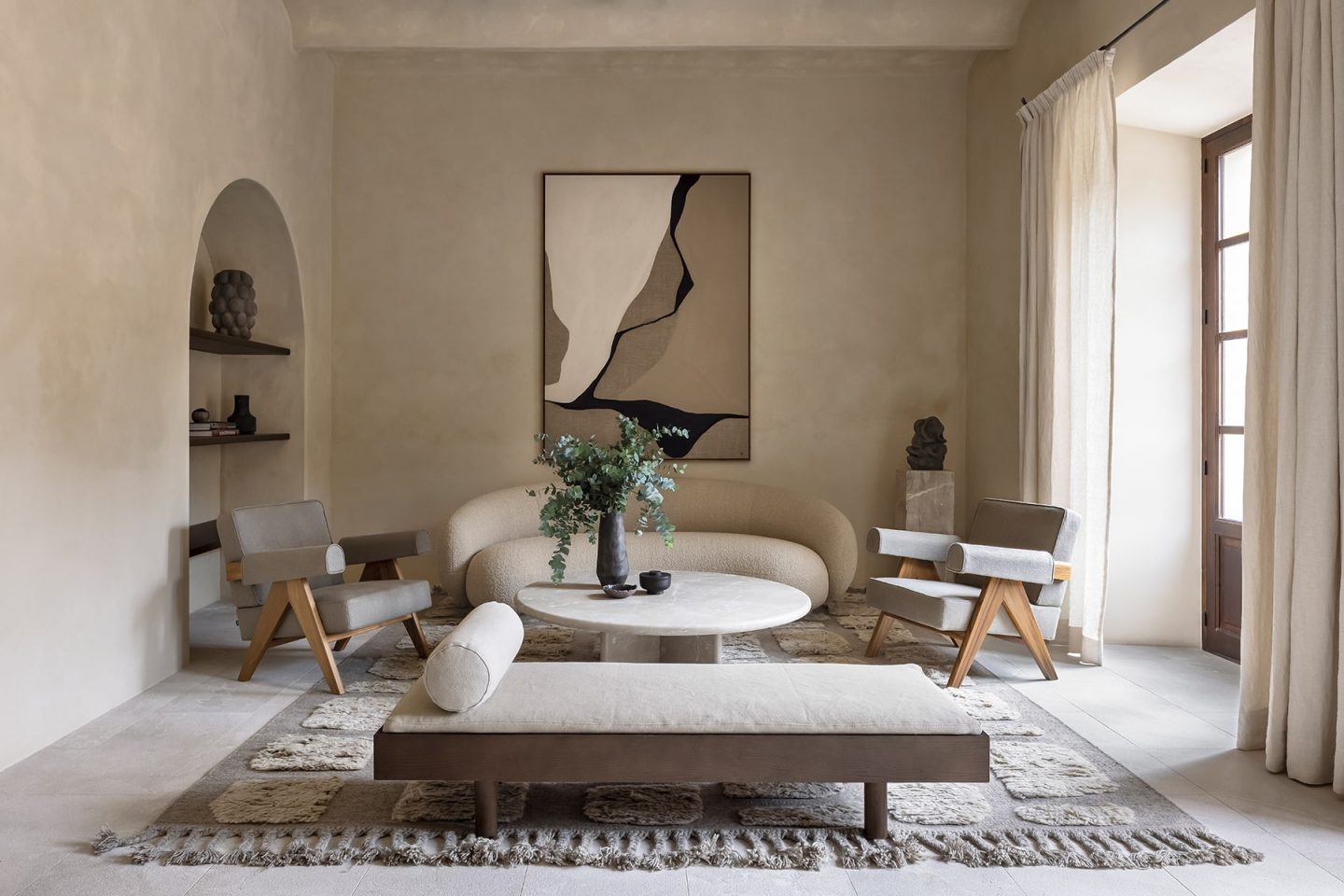 The guesthouse has many beautiful architectural details, like its rich contrast of material textures, bespoke furniture pieces, stone fireplaces, and a warm and contemporary kitchen, yet its standout feature is the spacious roofed terrace with arch ways that open out to the private backyard. This area is complete with a modern pool, a lush garden area, an outdoor kitchen, and a lot of space to spare. "The house fits perfectly in a toned down art deco inspired theme, mixed up with the strong Mallorcan heritage," the architects continue.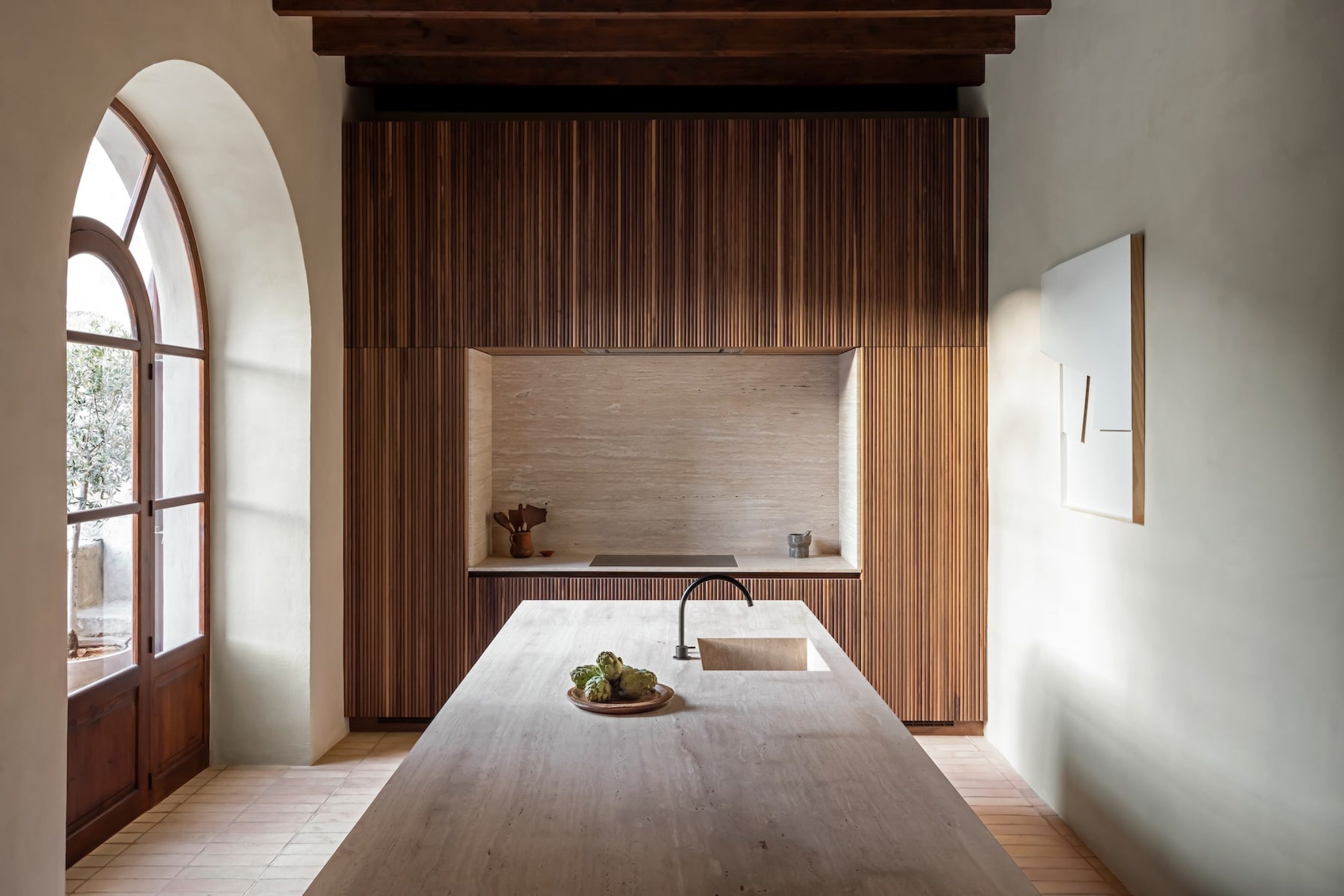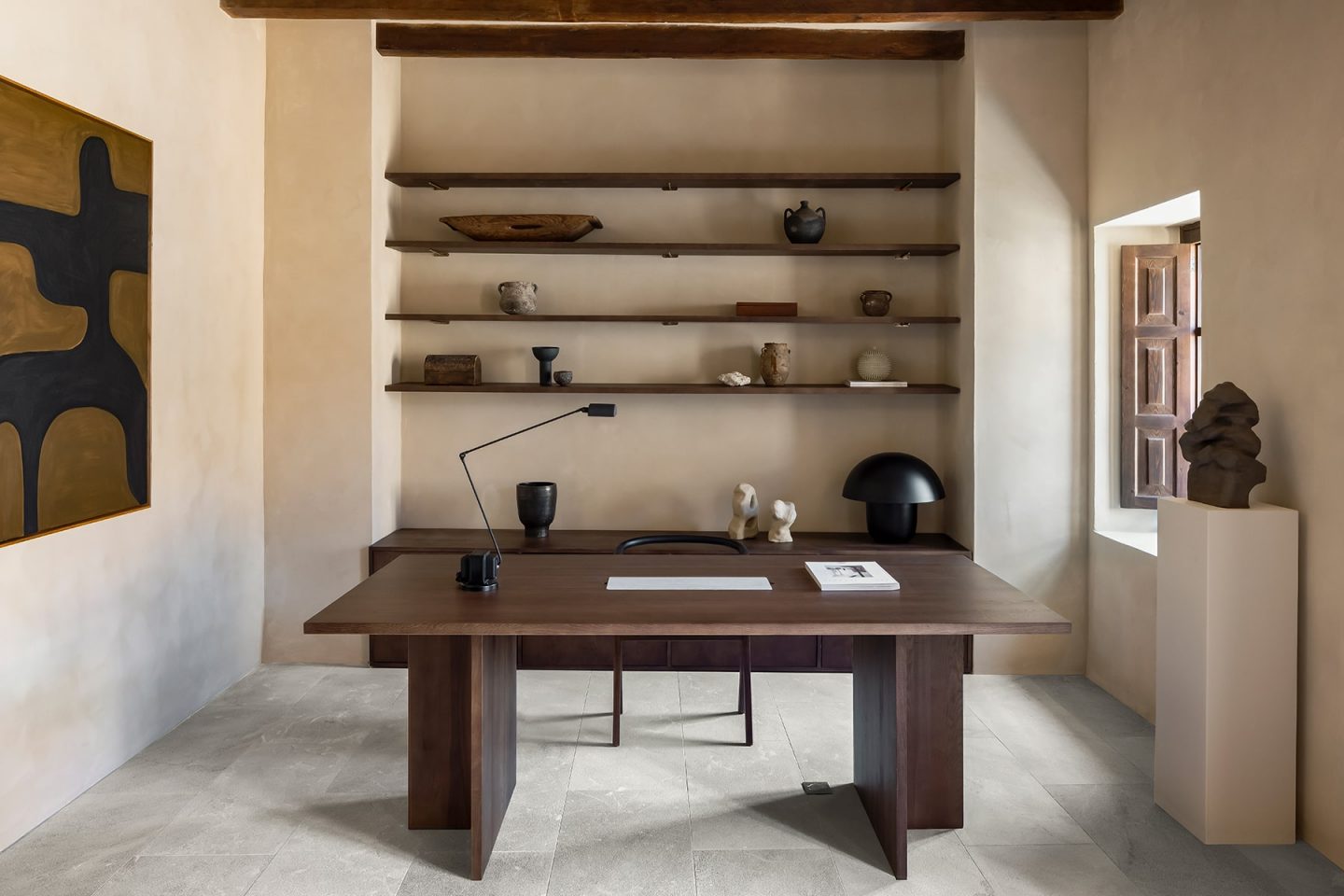 Many of the pieces in the home were custom-made by the pair as well, including a walnut dining table paired with solid walnut and cotton cord 'Josephine' chairs, along with lighting and furniture pieces including the marble bedside tables and the study's desk and wall shelving. From breakfast in the sun to lazy al fresco dinners, 'Camp Roig 31' is truly the definition of a dreamy location for a holiday, see for yourself in the below images shot by architectural photographer Piet-Albert Goethals.
ADDRESS
Camp Roig 31
07340 Alaró
Illes Balears, Spain
CONTACT
Website
Source: Ignant