In the Berlin district of Schöneberg, LOK6 joins a host of interesting small restaurants with younger-generation chefs focusing on seasonal, regional share plates and natural wines. The restaurant and culinary studio in question is owned by head chef Julia Heifer, with its spatial concept conceived of by local design studio Various Objects.
The intimate space, rendered almost entirely in a vibrant rusty-red, holds up to 24 guests and provides a warm and relaxed environment for culinary kids to experience Heifer's offerings. Set within Am Lokdepot, a mixed-use development on the site of a former rail yard, the aim was to keep the intervention as minimal as possible, and let the industrial aesthetic of the structure speak for itself. "We developed a new spatial concept, elegantly merging an atelier-atmosphere with a fine dining setting," explains the co-owners of Various Objects, Nadine Göpfert and Till Wiedeck. The space's interior is formed from bright-red pigmented reinforced concrete walls and structural steel beams that were powder-coated in the same colorway.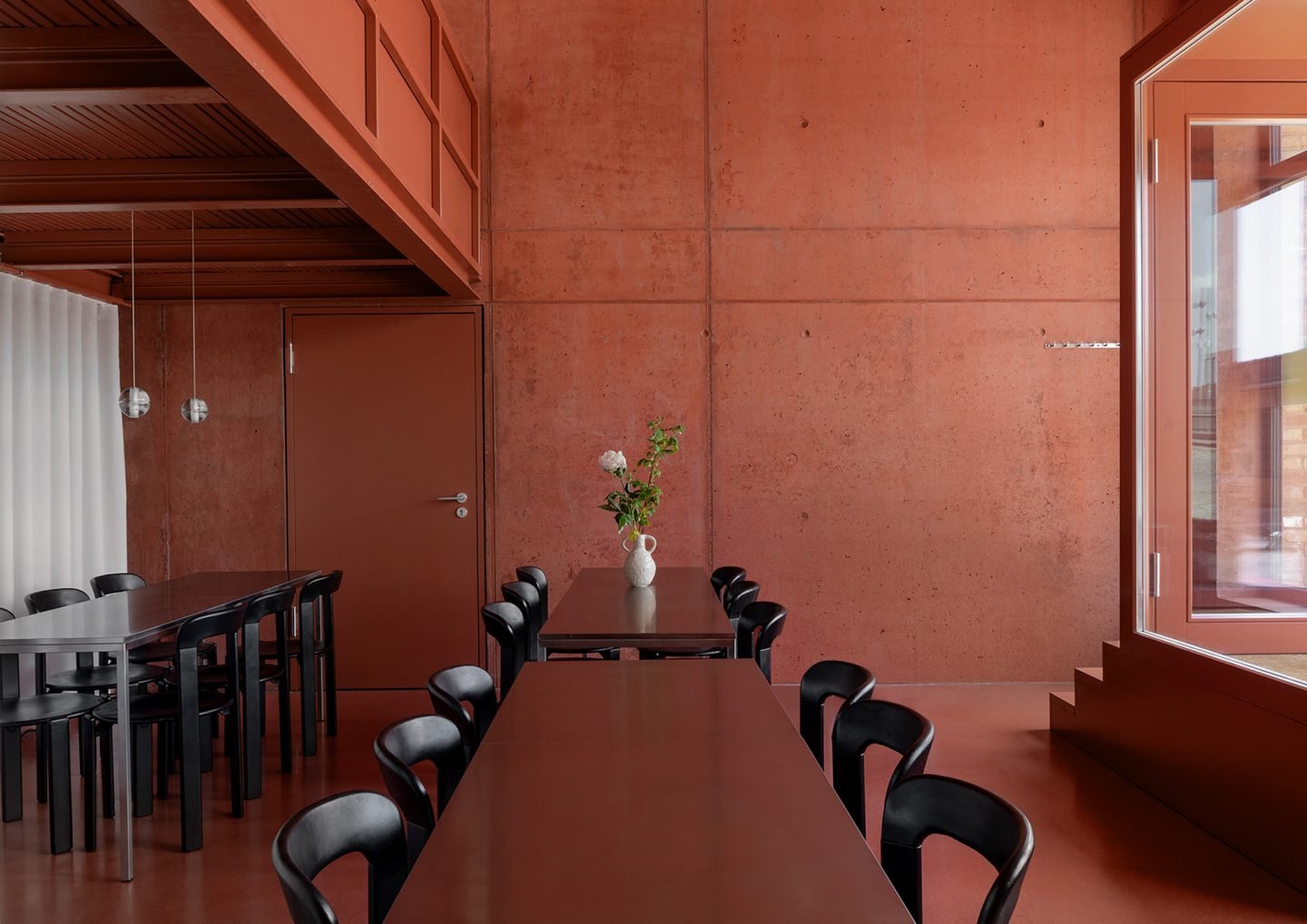 Beyond this, "the two-story space is redefined by a light white curtain flowing through the open ground floor space," the designers continue. A set of bespoke stainless steel tables designed by Various Objects are complimented by a selection of vintage chairs by Bruno Rey. Unique vases by Mona Steinwidder and hand-painted ceramics by Nadine Göpfert rest atop the stainless steel surfaces, proving that a light furnishing is all that is needed when the atmosphere and gastronomic experience is strong. Guests can expect a rotating menu of vegetable-forward plates alongside classic aperitivo drinks, in a lovely space to visit during the sun-drenched months of Berlin's spring and summer.
ADDRESS
LOK6
Am Lokdepot 6
10965 Berlin, Germany
OPENING HOURS
Reopening in March
CONTACT
Website
Source: Ignant