Nōema · Mykonos, Greece – ADC
Cured and fermented ingredients, unexpected flavors, time-honored traditions, and a Mediterranean atmosphere—all of this and more is what awaits at Nōema, the sleek and contemporary Greek restaurant nestled in a charming courtyard of Mykonos Town.
Hidden in a former open-air cinema, Nōema is one of the latest culinary additions to the renowned bohemian summer destination Mykonos. Conceived with a sense of community and place in mind, the restaurant invites families and friends to come together and experience the Cycladic culinary heritage, care-free spirit, and understated elegance with a contemporary attitude. Organized as a hybrid space with seamless transitions between areas for eating, drinking, and dancing, the project was designed by Berlin-based design studio Lambs and Lions, in collaboration with Greek architecture firm K-Studio. Shying away from the more traditional white and blue color palette, the compelling place is a modern reinterpretation of Cycladic minimalism, defined by material contrasts, raw concrete, textured tiles, and dark wood, paired with subdued tones of charcoal and sand.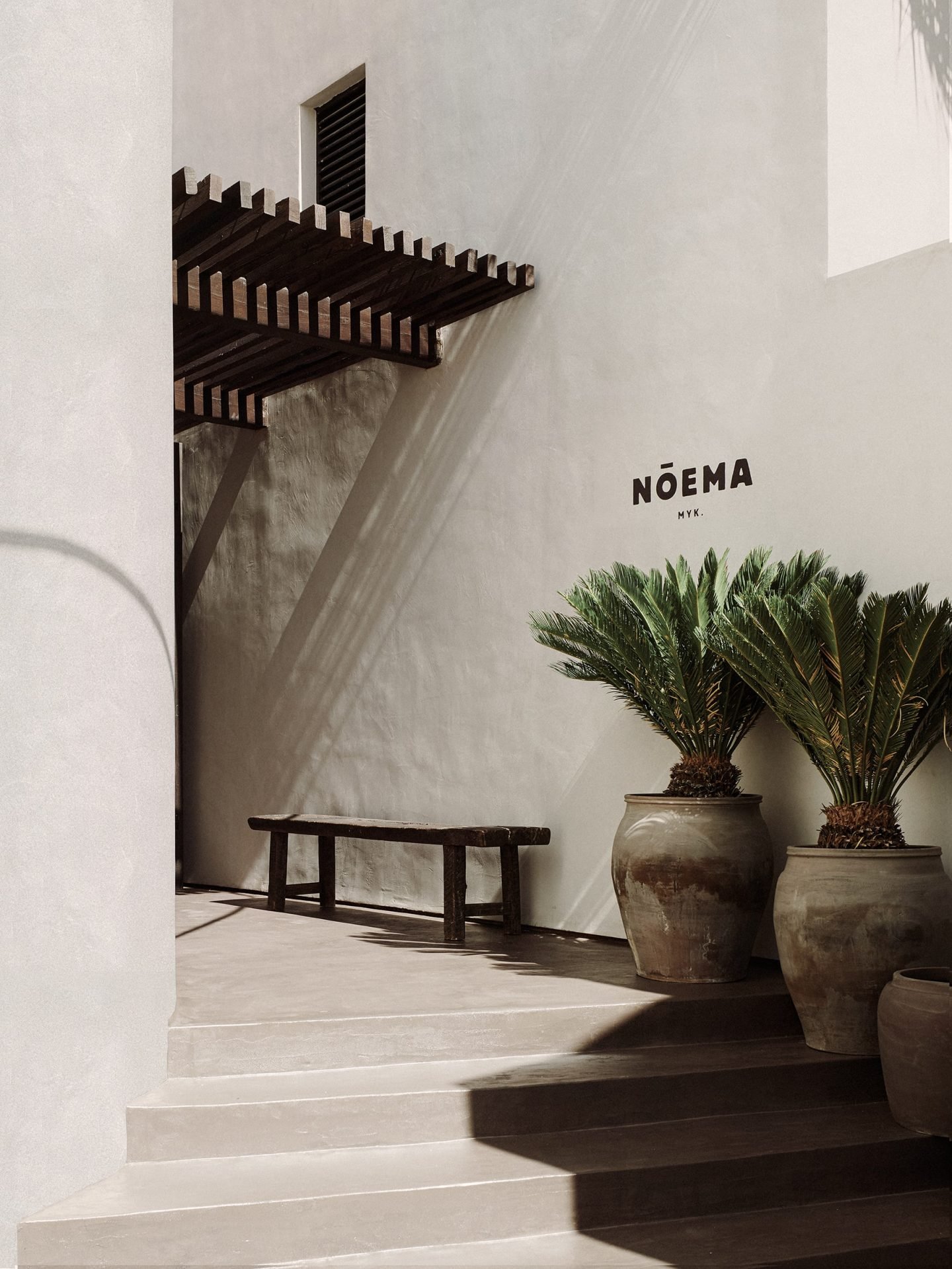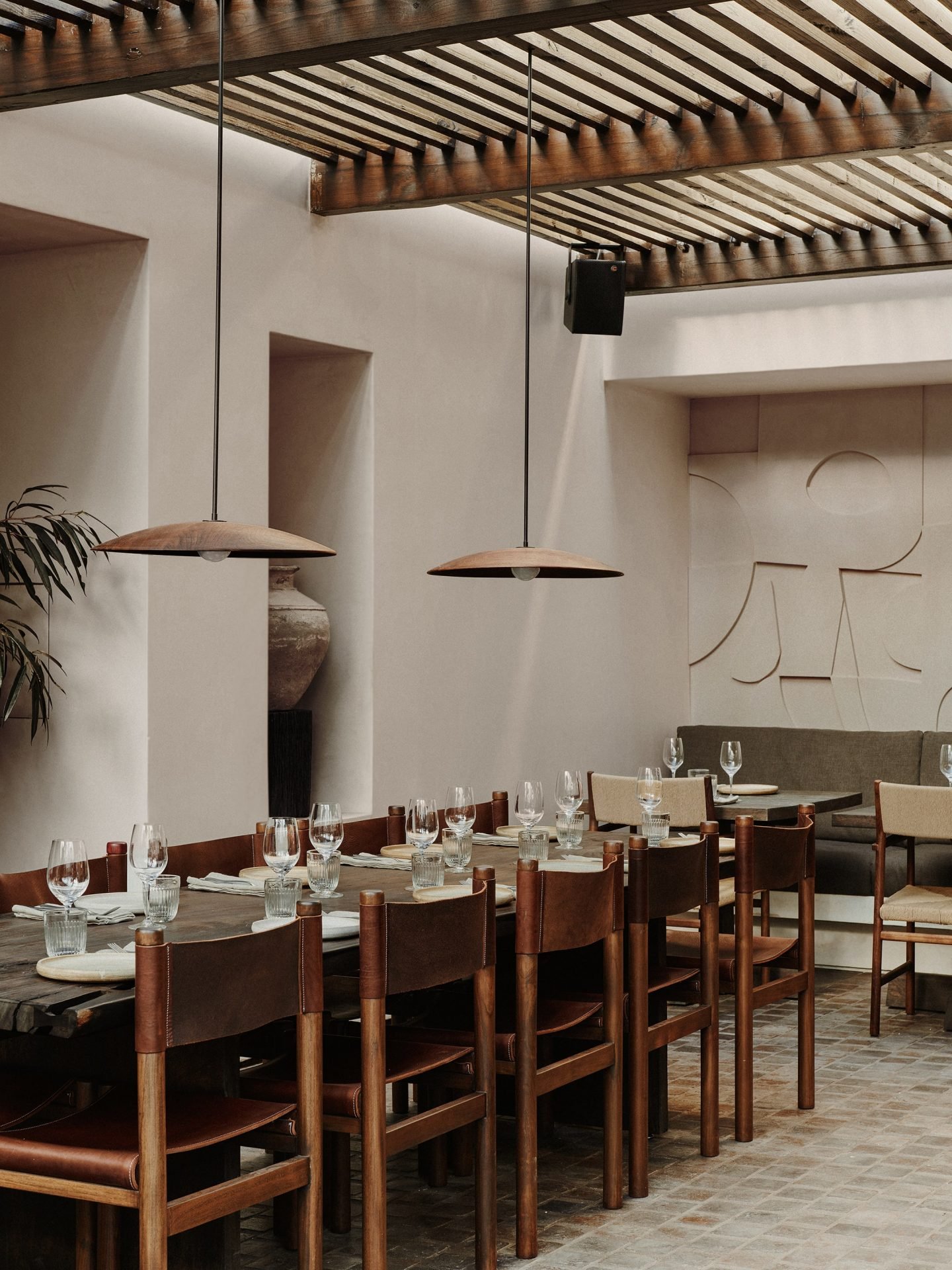 In Nōema's open-kitchen, Greek culinary director Athinagoras Kostakos creates unique dishes rooted in simplicity and seasonality, inspired by local culinary traditions and with ingredients sourced across the Aegean archipelago—from delicate mezze to a whole fish served at the table, taverna style. Signature dishes include the crispy octopus with oxymel and wild oregano, charred beets with hazelnut pesto and double-strained yogurt, and slow-roast pork chops with a cinnamon-anise crust. Delicacies are best enjoyed amidst the courtyard's tropical plants and washed down with Nōema's exquisite selection of biodynamic wines. After the meal, the convivial attitude continues at the outdoor bar, where craft cocktails infused with foraged herbs and Greek spirits are accompanied by a line up of live music, and in the part-gallery part-boutique concept store, between timeless fashion pieces and handcrafted homewares from Greece and beyond.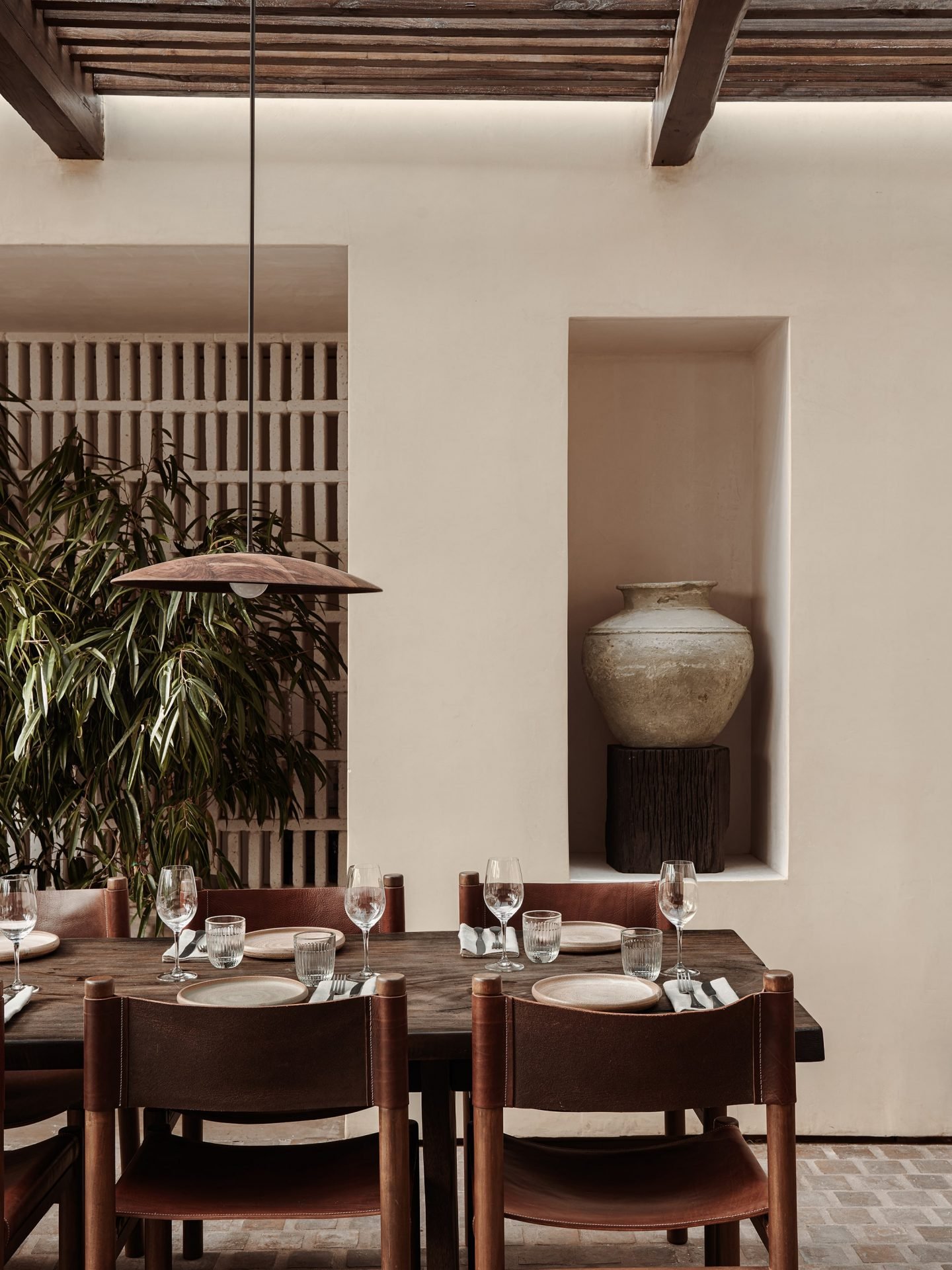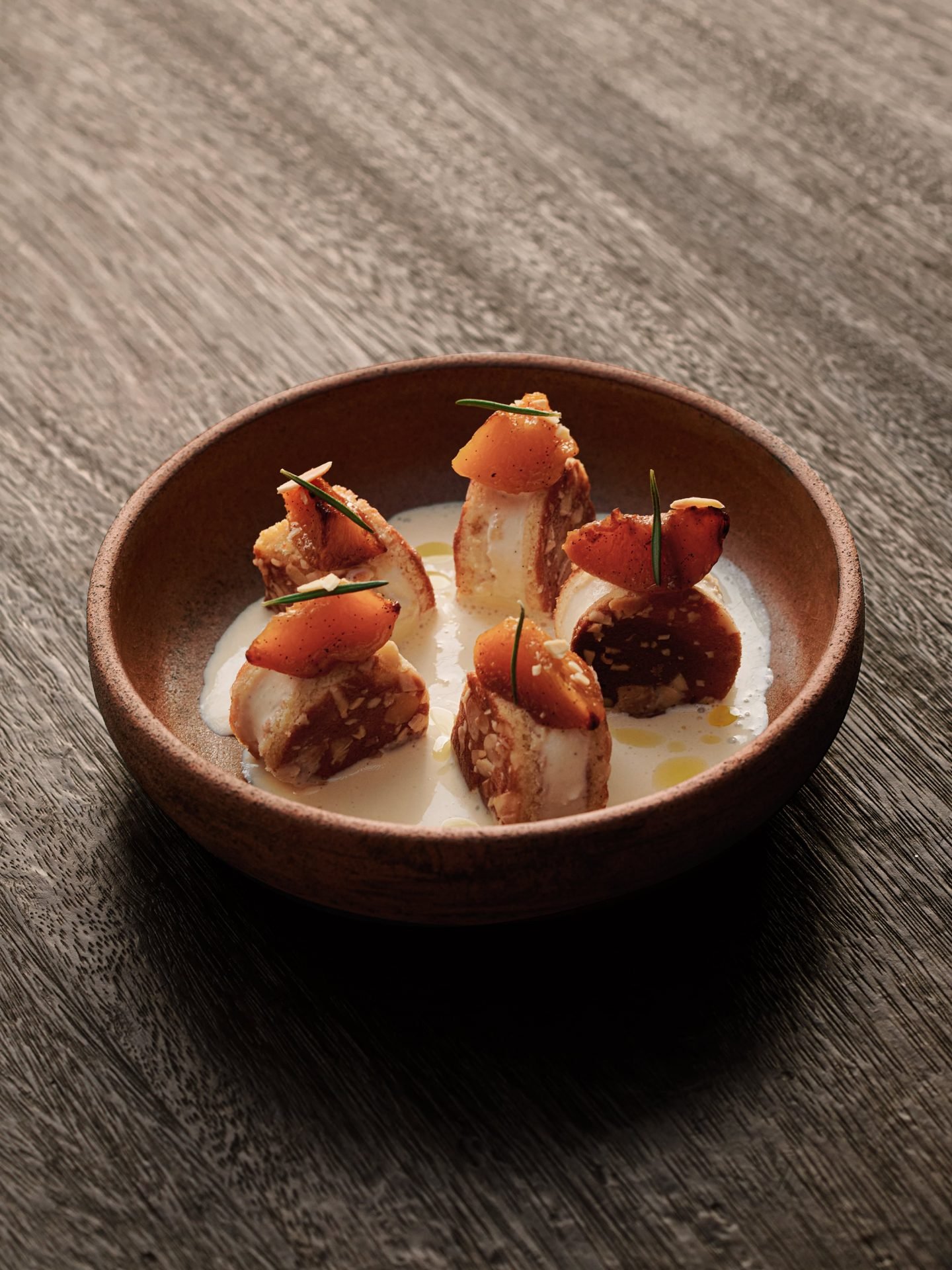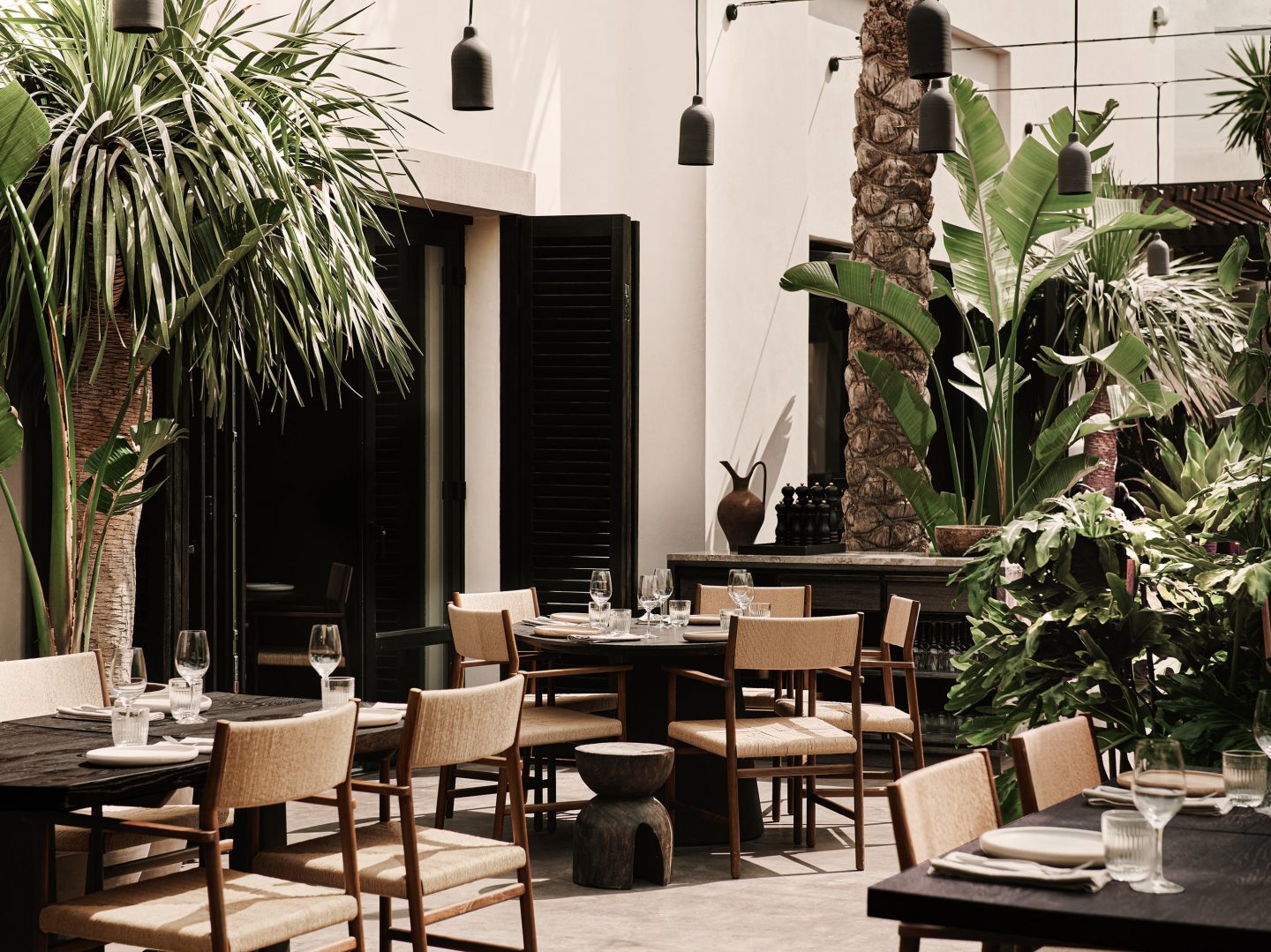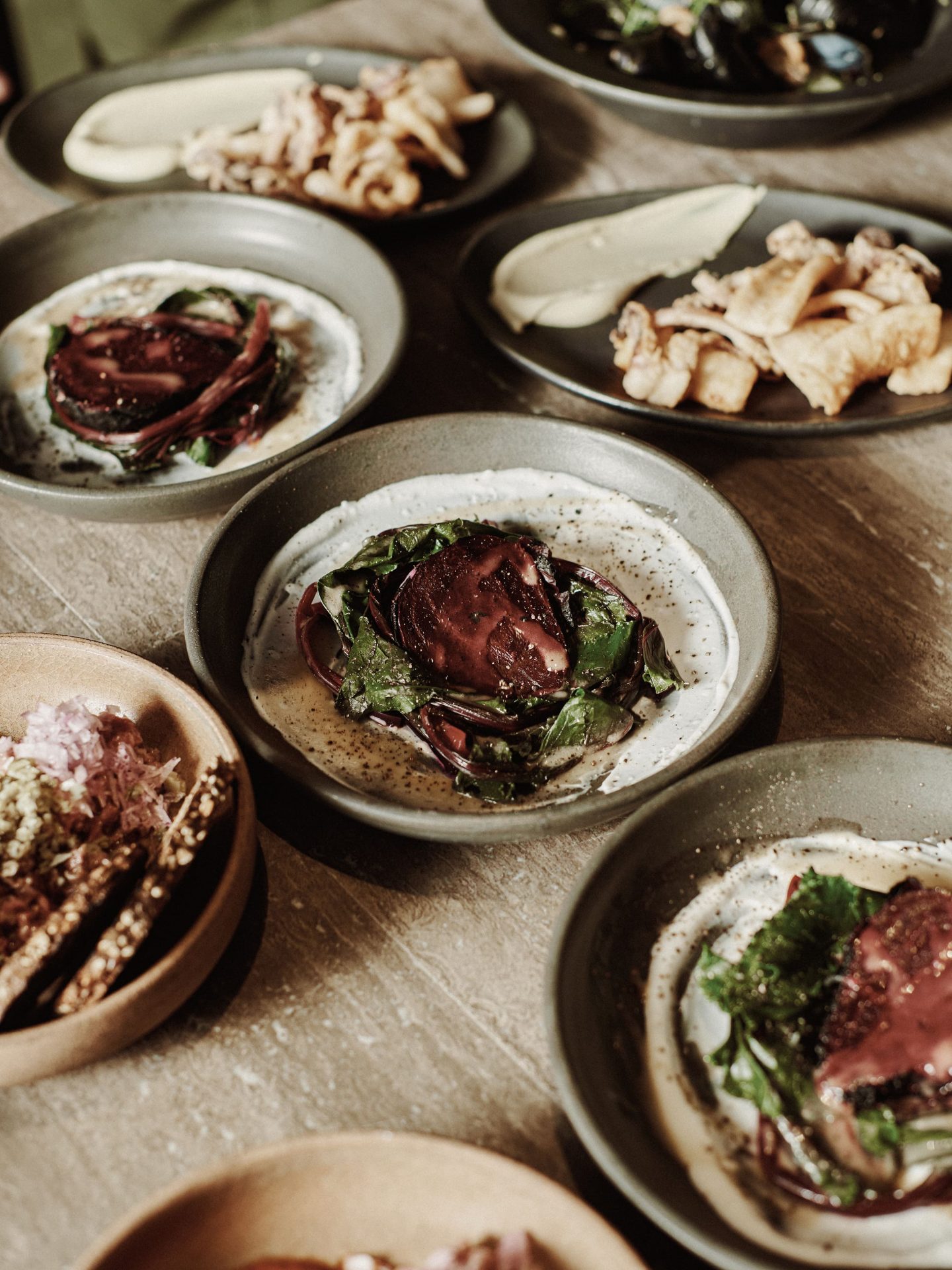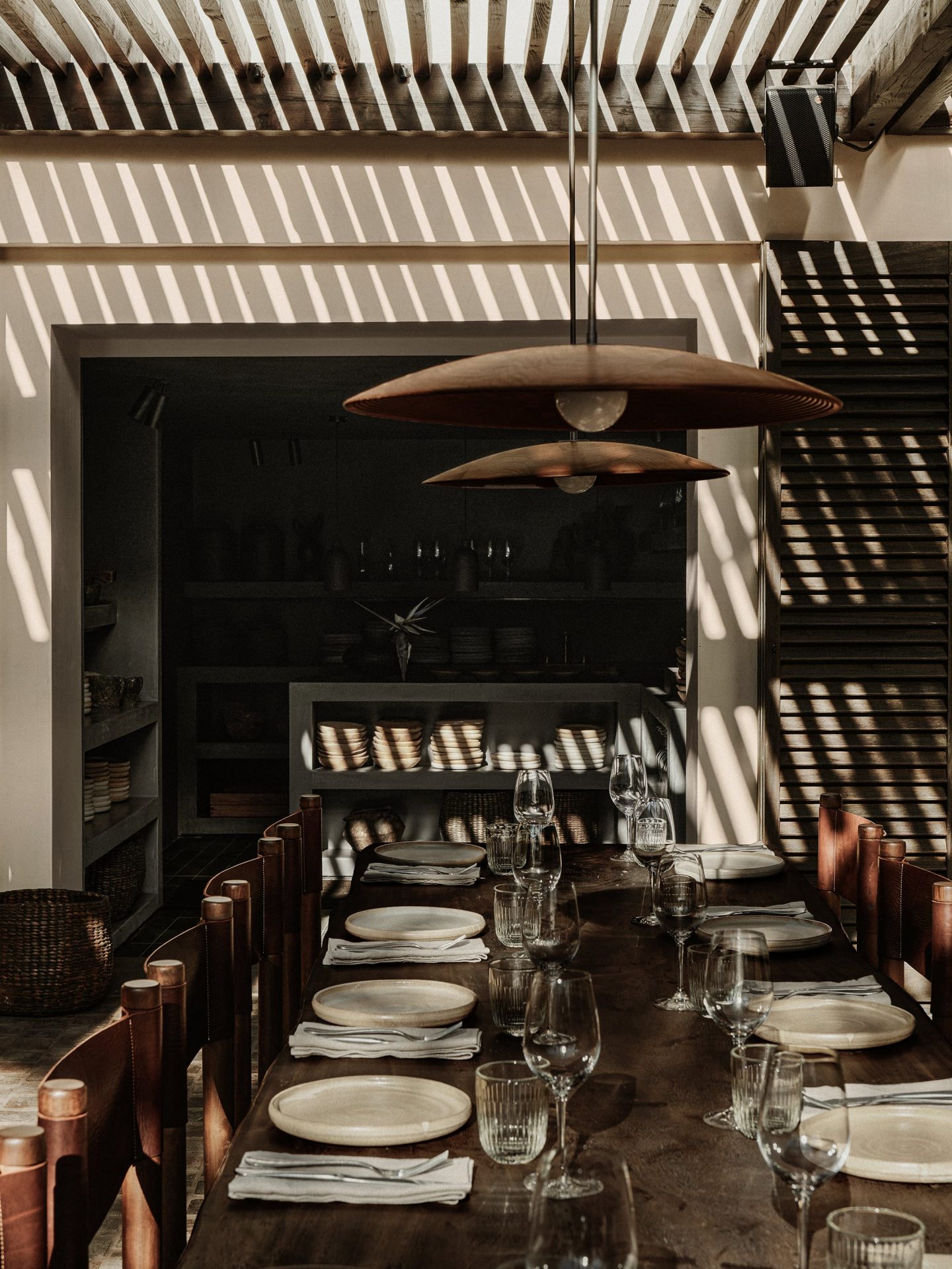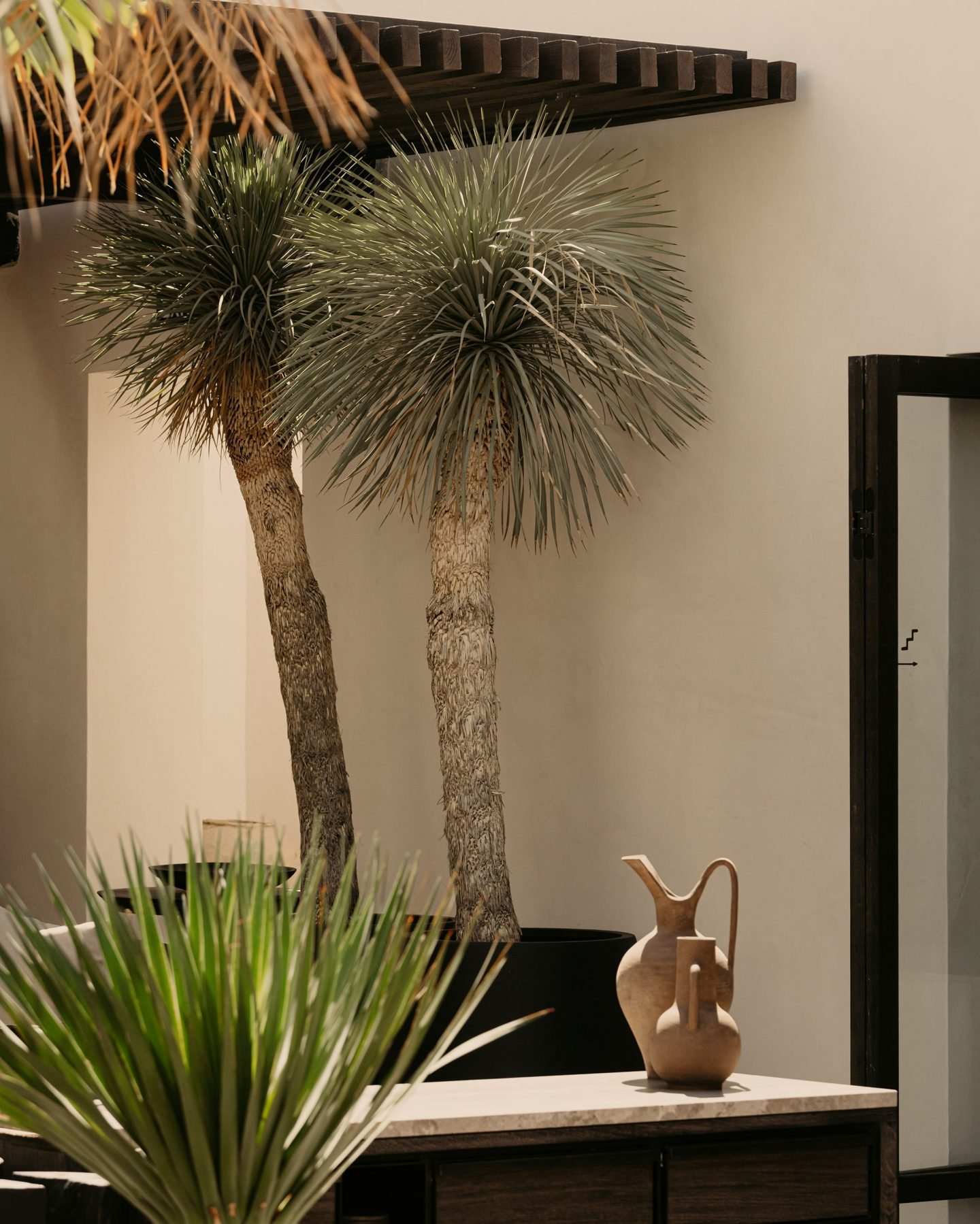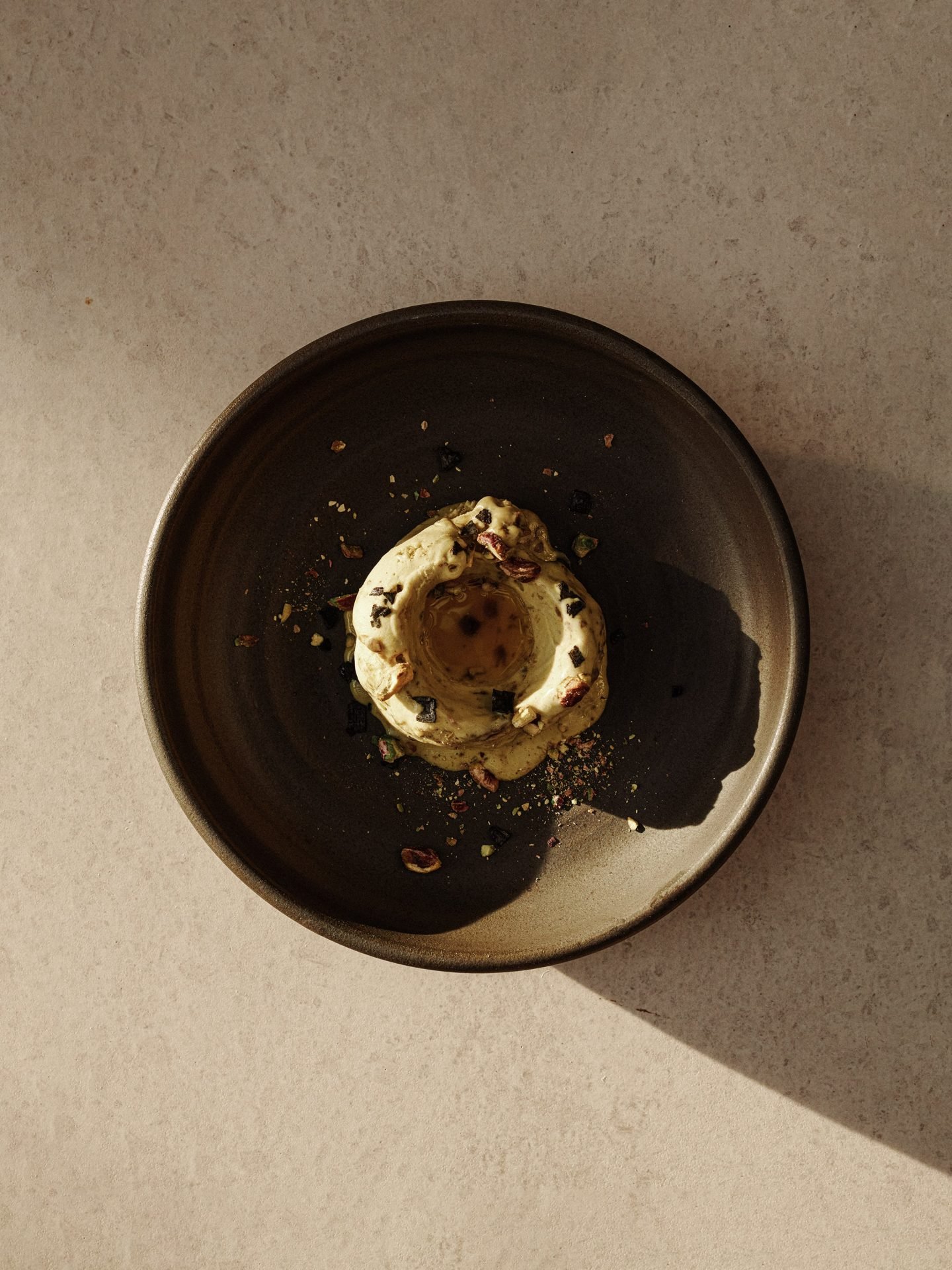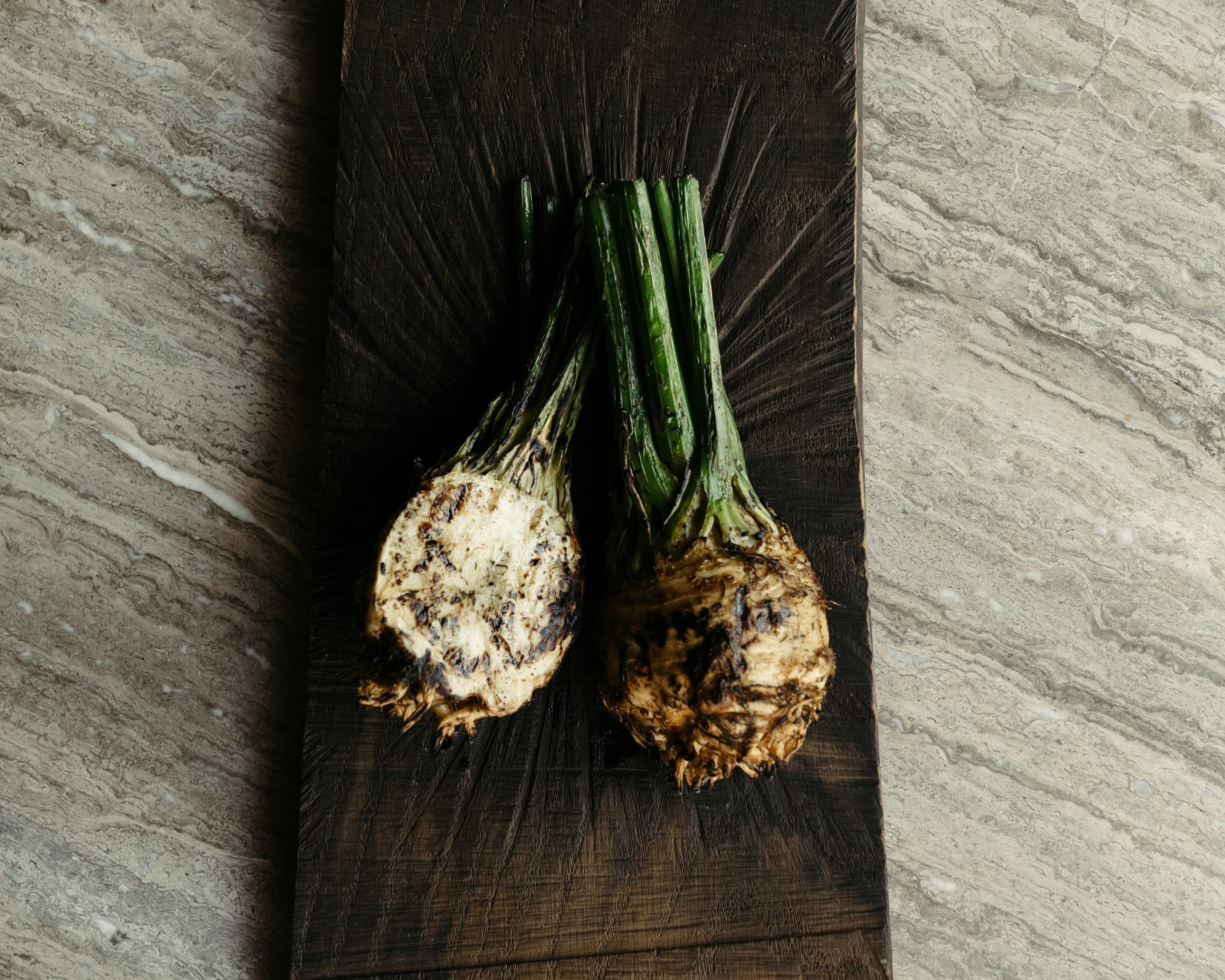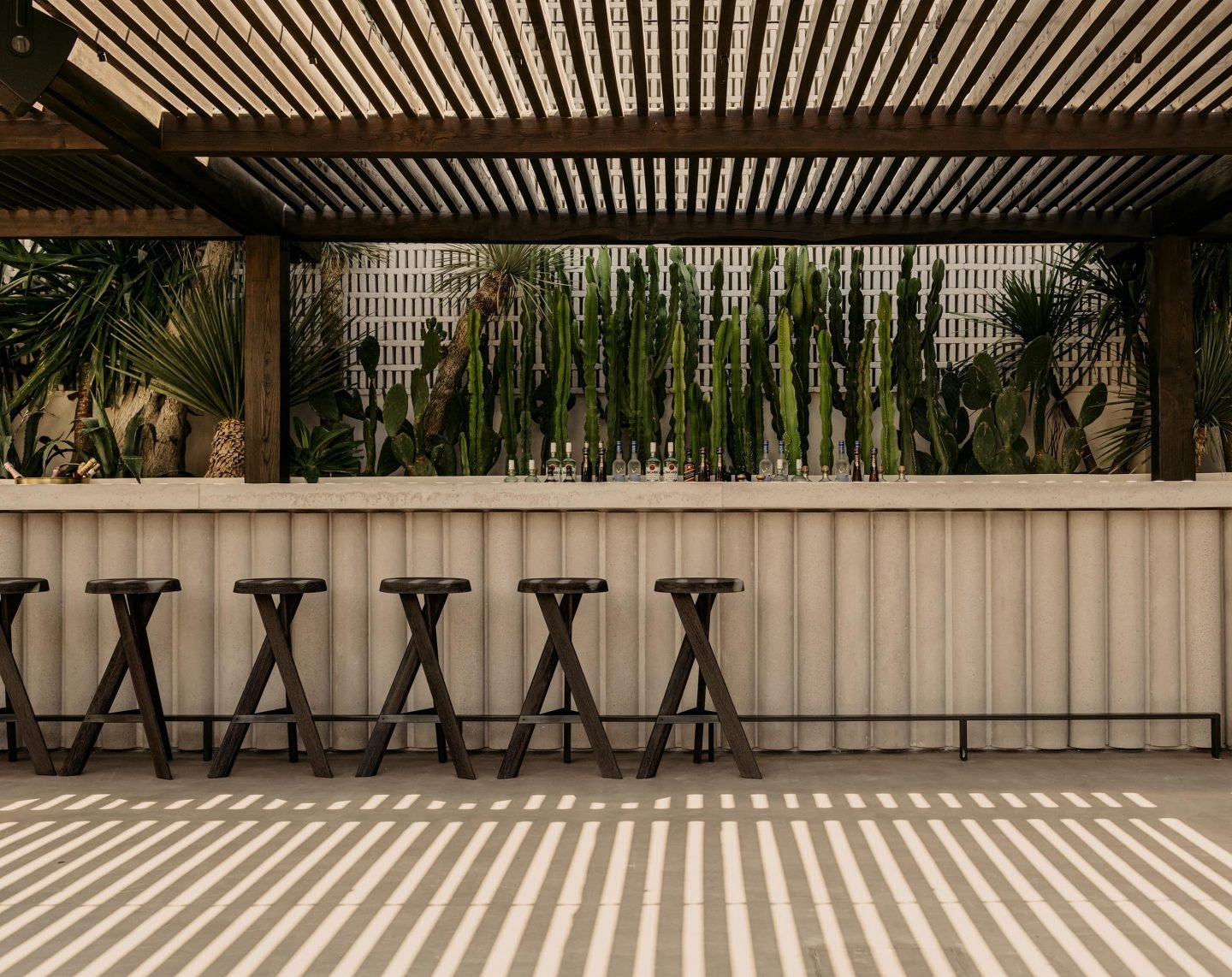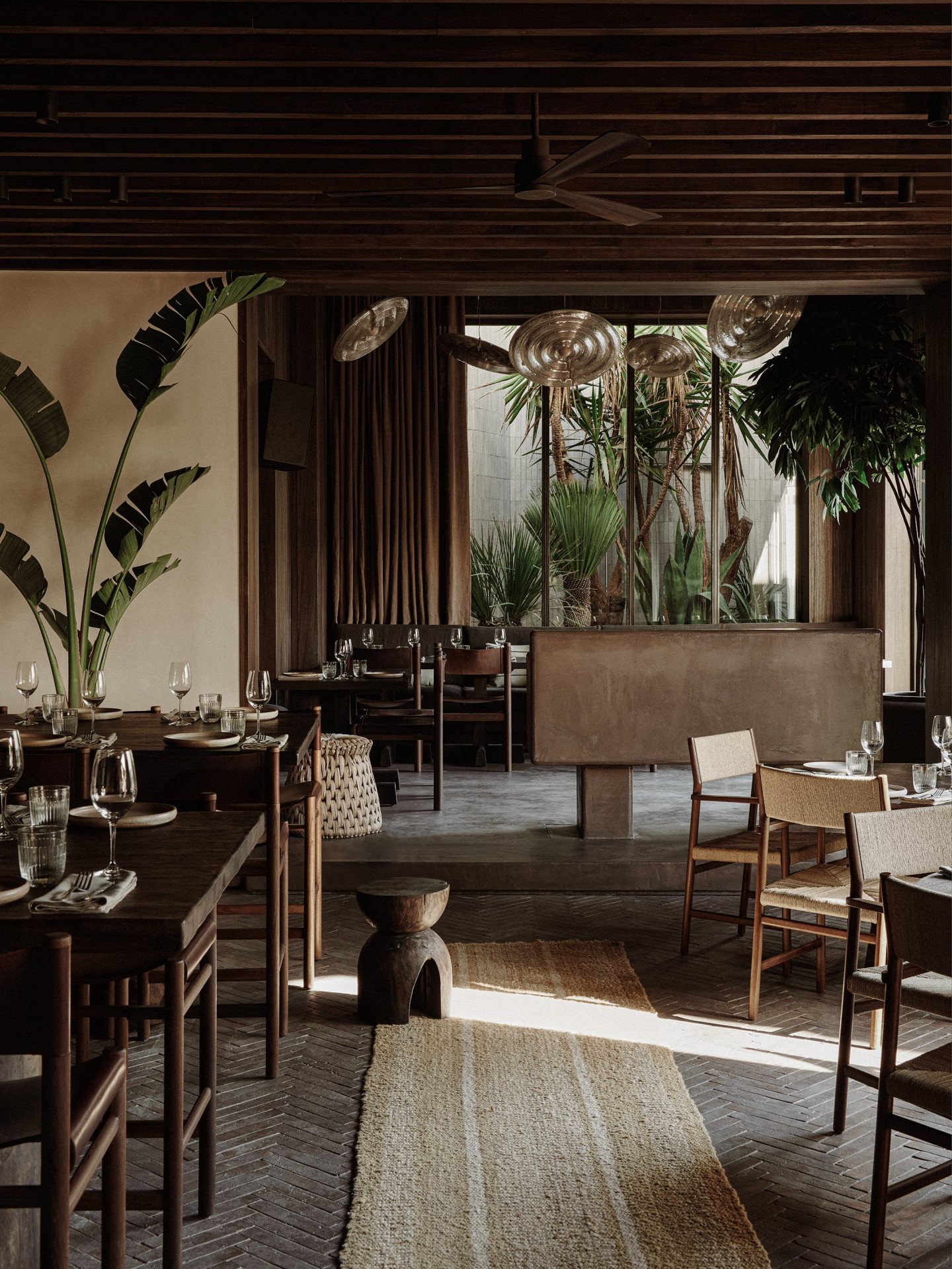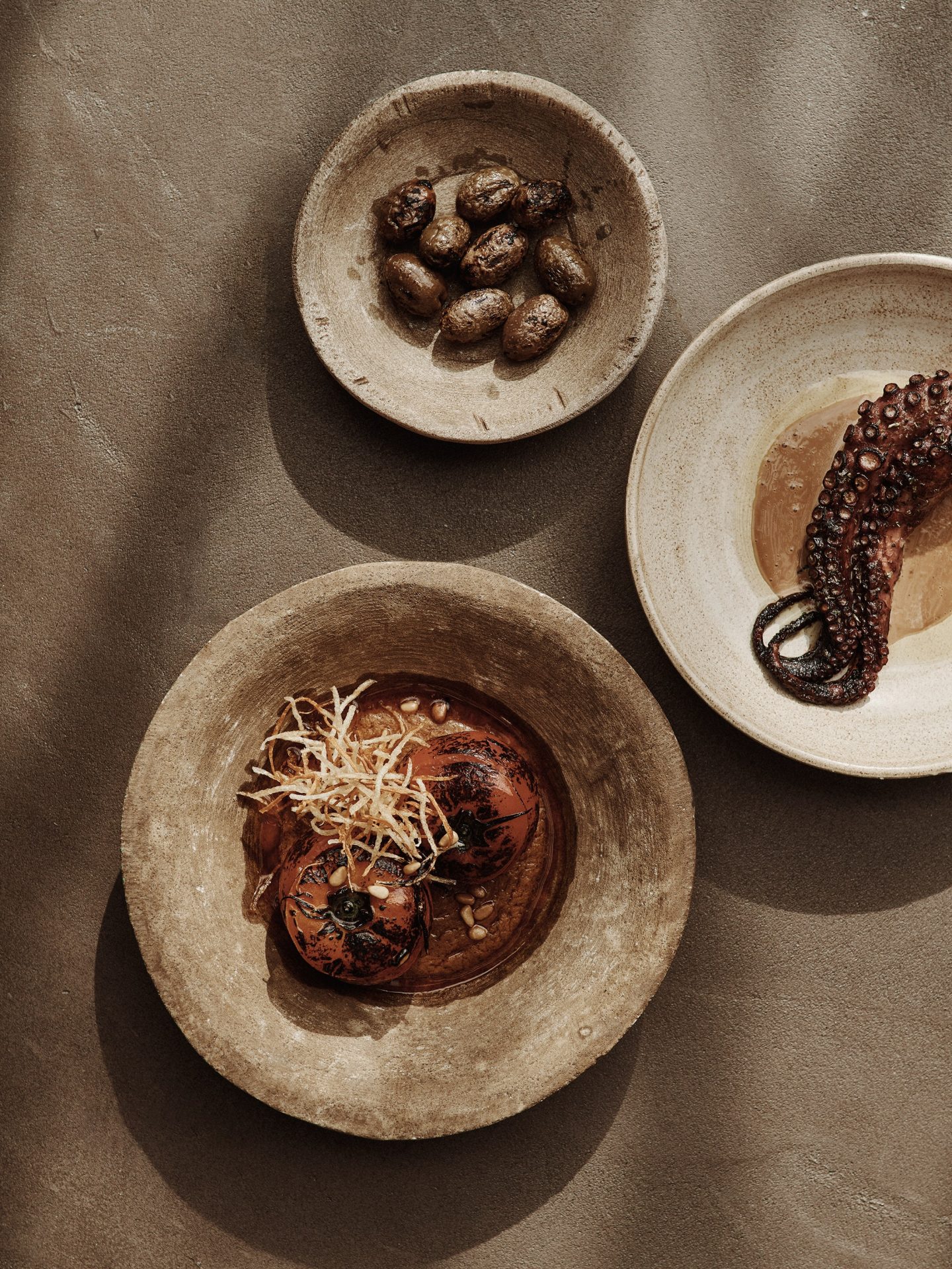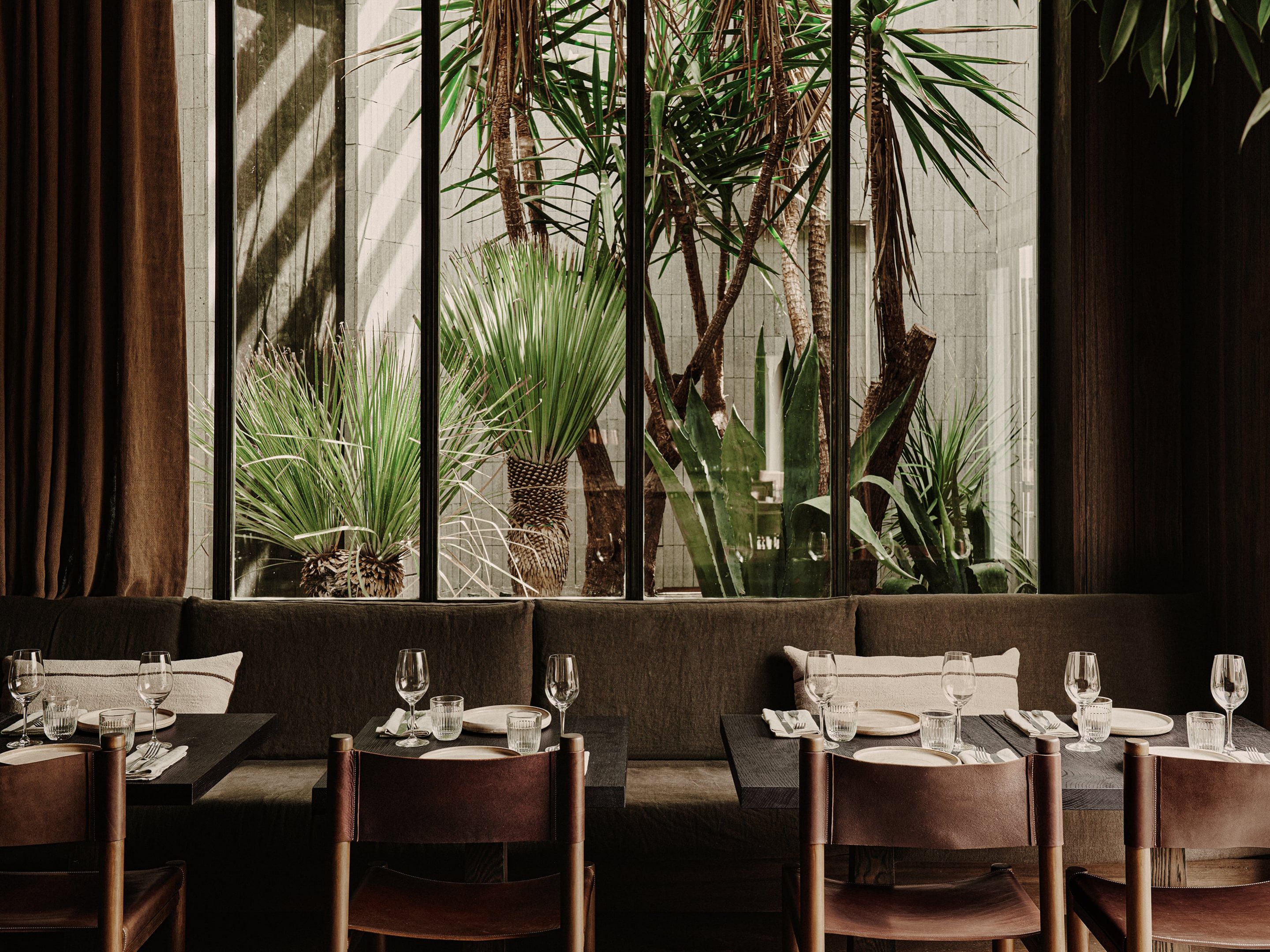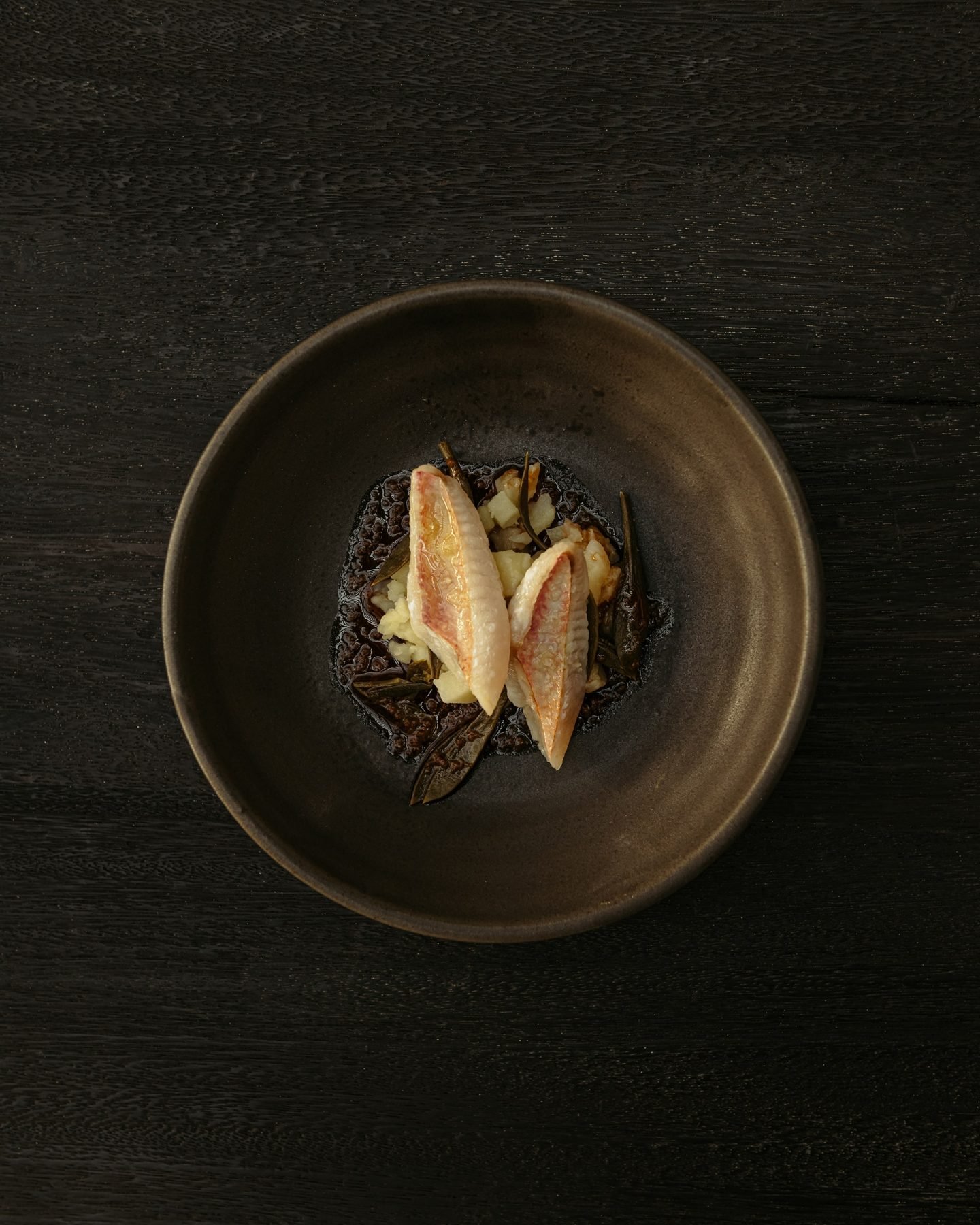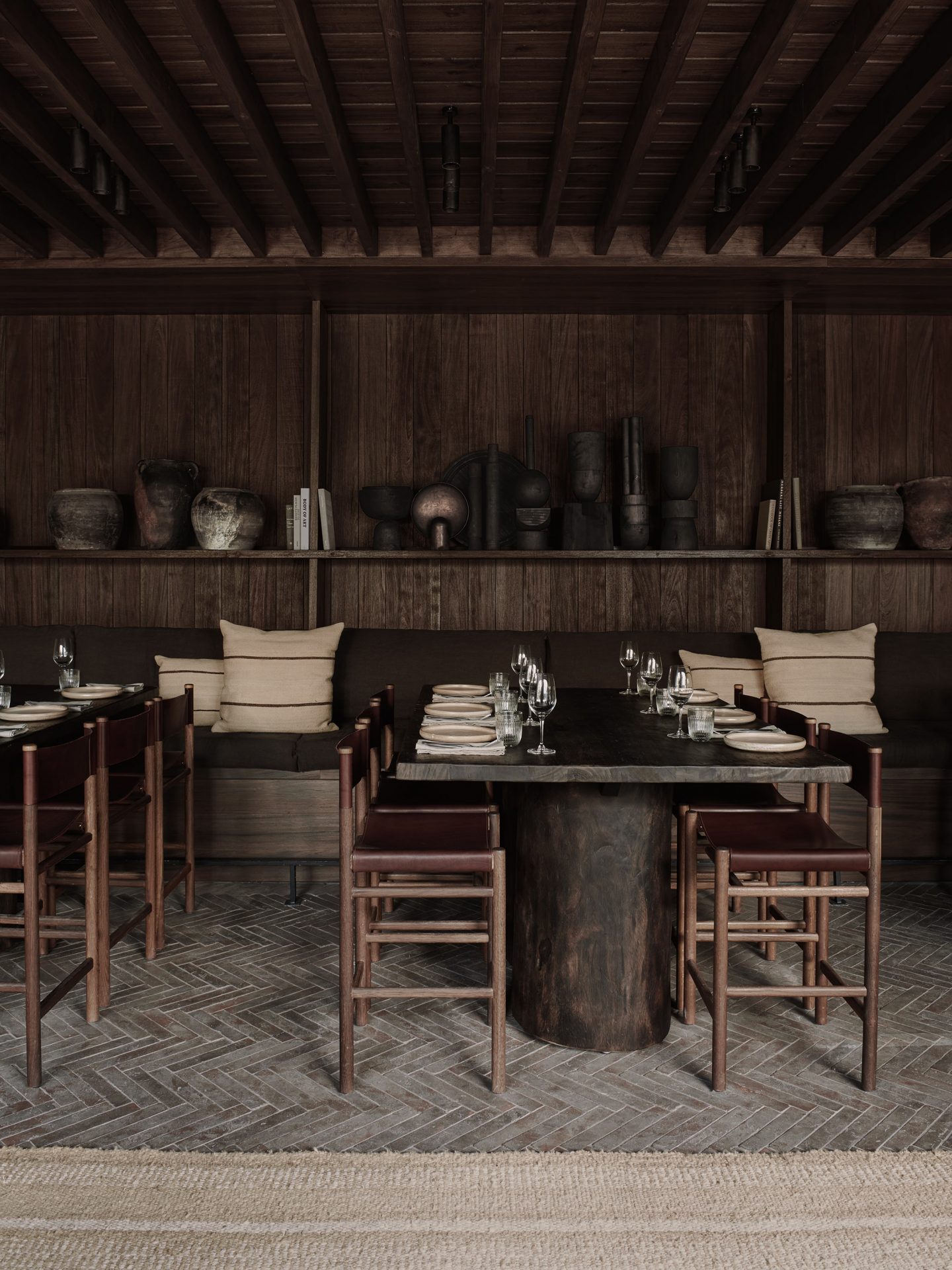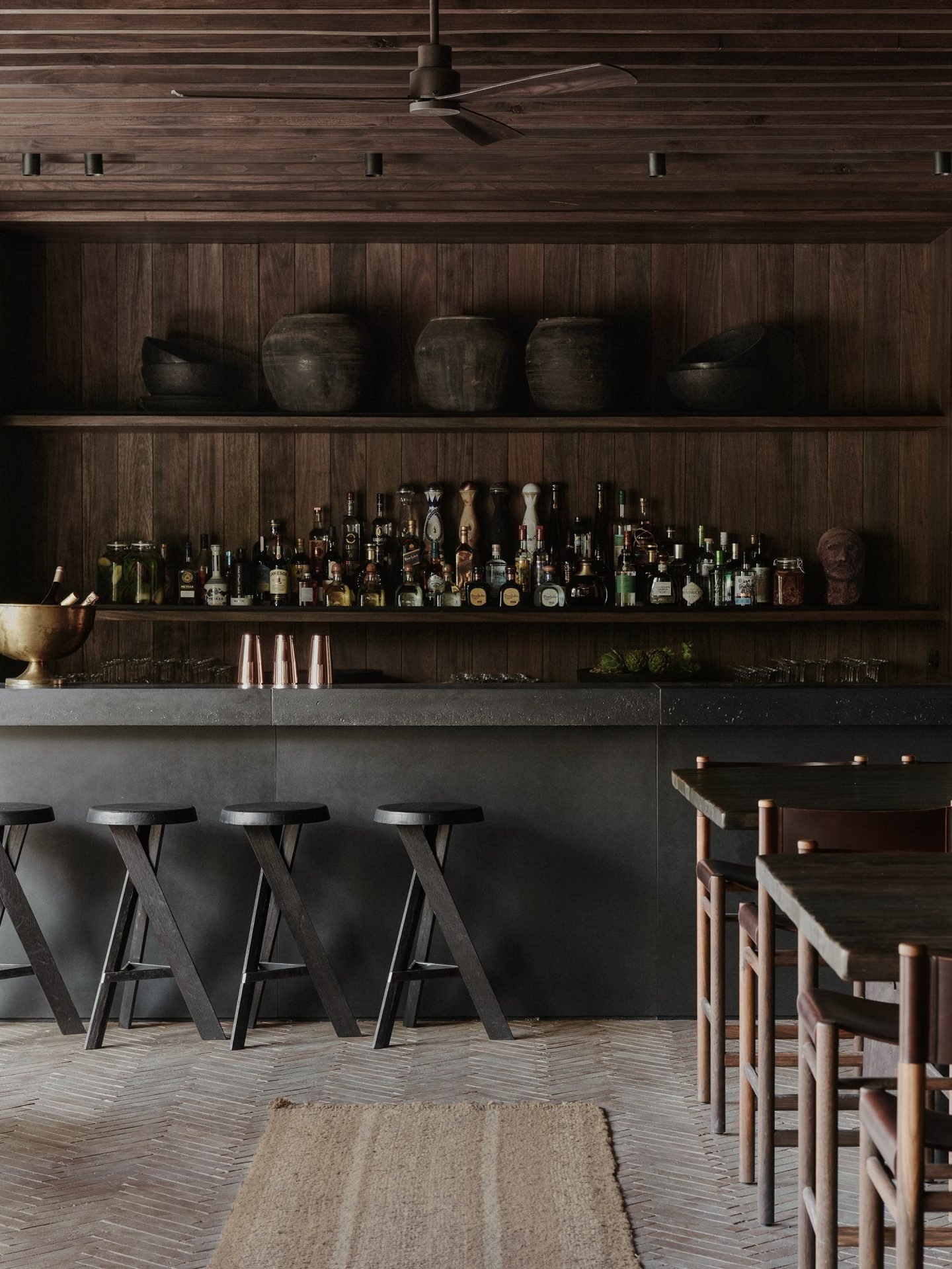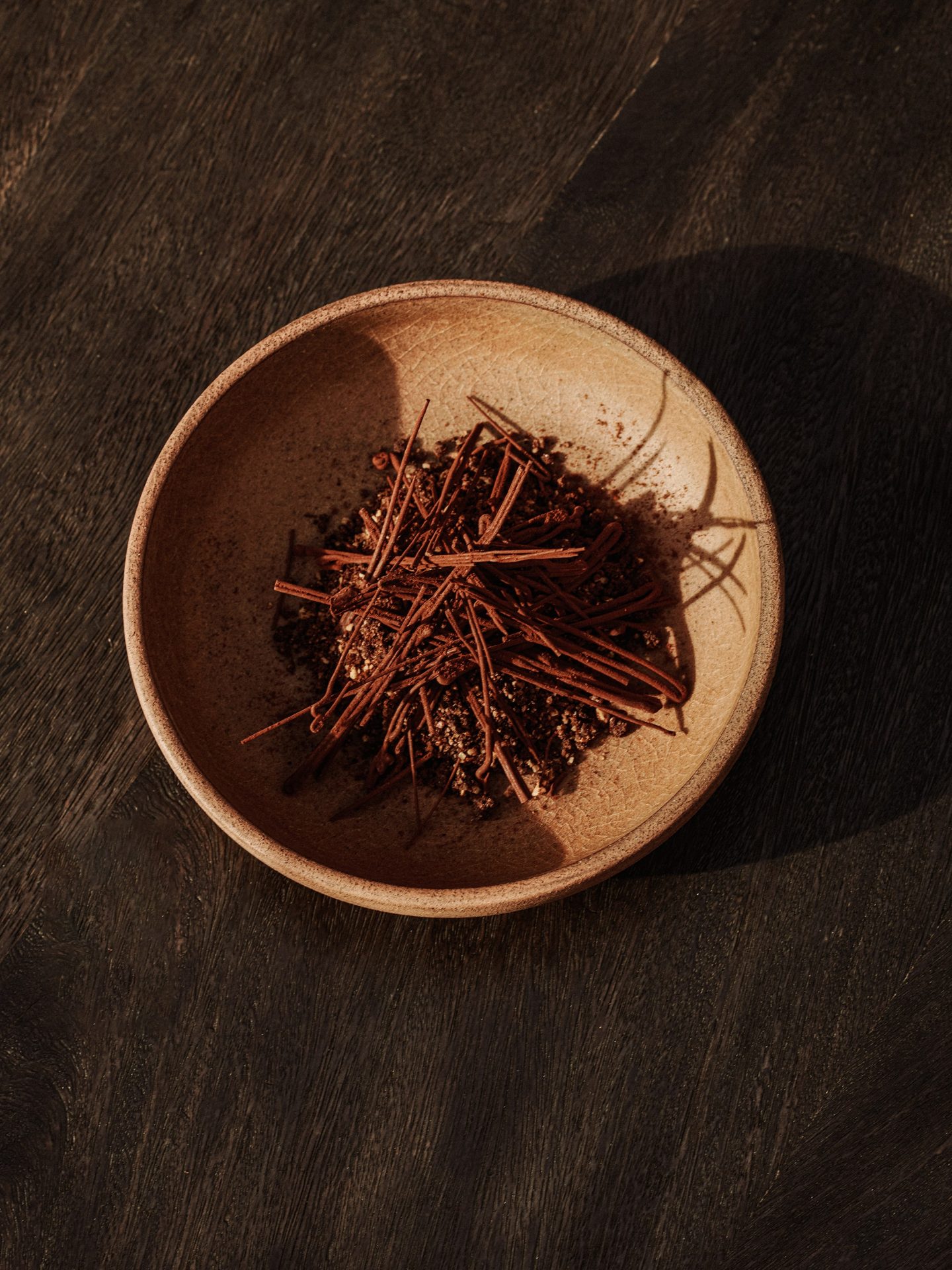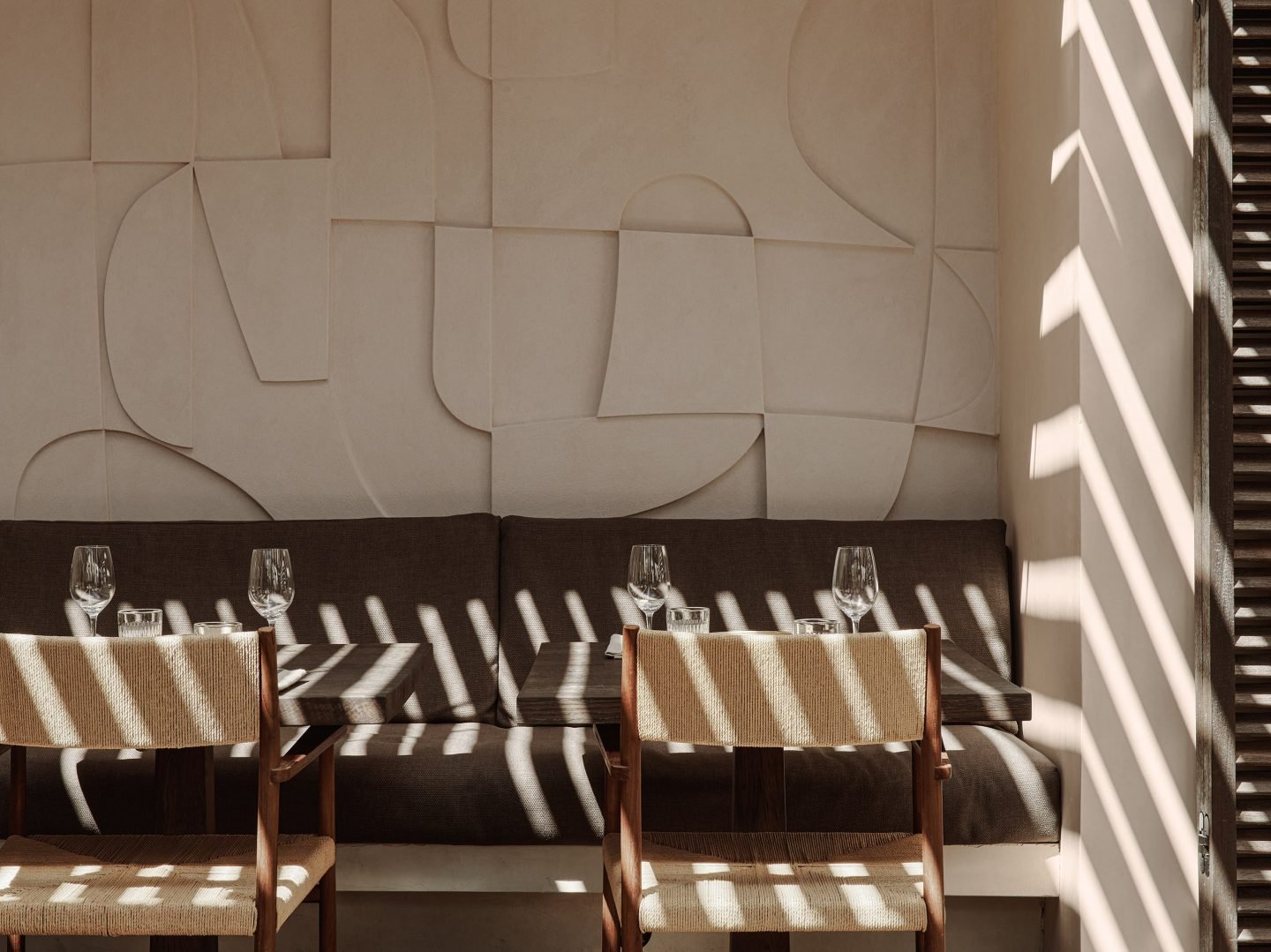 ADDRESS
Nōema
Chora Mykonos
Panachra, 84600
Greece
OPENING HOURS
Mon – Sun: 19:30 – 01.00
(currently closed until summer)
CONTACT
Tel: +30 228 944 8277
Website
Source: Ignant