Curved And Pitched Forms Define Horma's DM House In Valencia – ADC
Located in the coastal town Puerto de Sagunto, in the province of Valencia, 'DM House' is a minimal modernist dwelling designed by local architecture firm Horma. Unique in its tones and shapes, the project is an expressive home in which curved volumes meet straight, sharp edges and colors balance and enhance each other.
The single-family residence unravels as a continuum of spaces within a series of fragmented volumes clad in white lime cladding, gently contrasted with terracotta-colored ceramic tiles. Designed with privacy in mind and a sculptural sensibility for geometric abstraction, the house is characterized by contrasting sections of curved and rectangular walls. A gabled white form overlooks a pool at one end of the dwelling and intersects with a half-barrel vault containing a periscope-like skylight at the other. The home unfolds across two levels; a ground-floor hosting a spacious living area opening onto tiled patios and bedrooms tucked in the more intimate back of the home, and an upper level for guests. A lower secluded section hosts lounge spaces and small pools, connected to the ground-level terraces through a red spiral staircase in metal. Inside, uncluttered and muted interiors add to the feeling of spaciousness and openness. Throughout, maple and cherry wood fixings and furniture sit against crisp white walls and ceilings, as a terrazzo floor combines the terracotta and white tones of the exterior, unifying the various different spaces and lending charm to the overall design.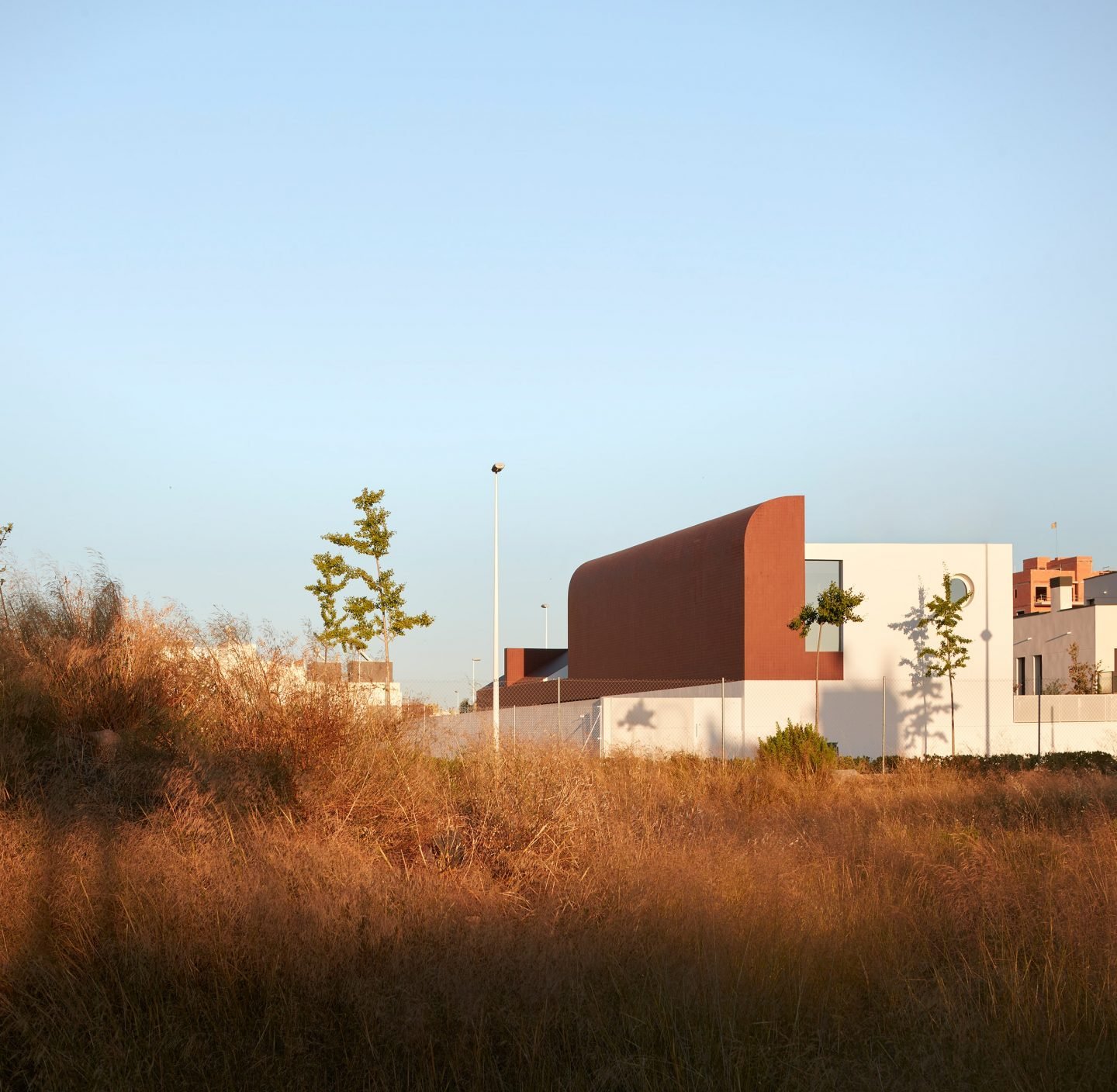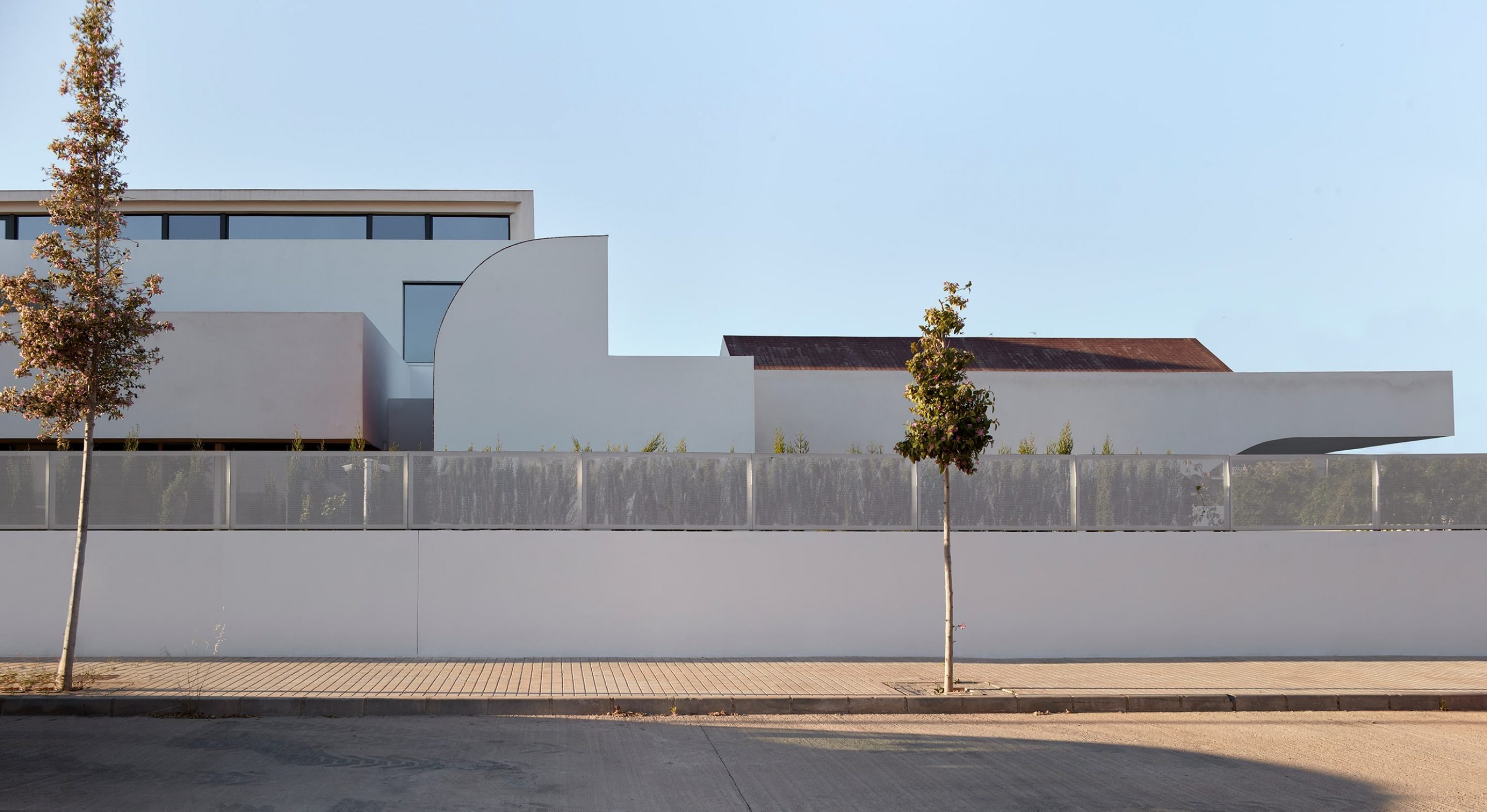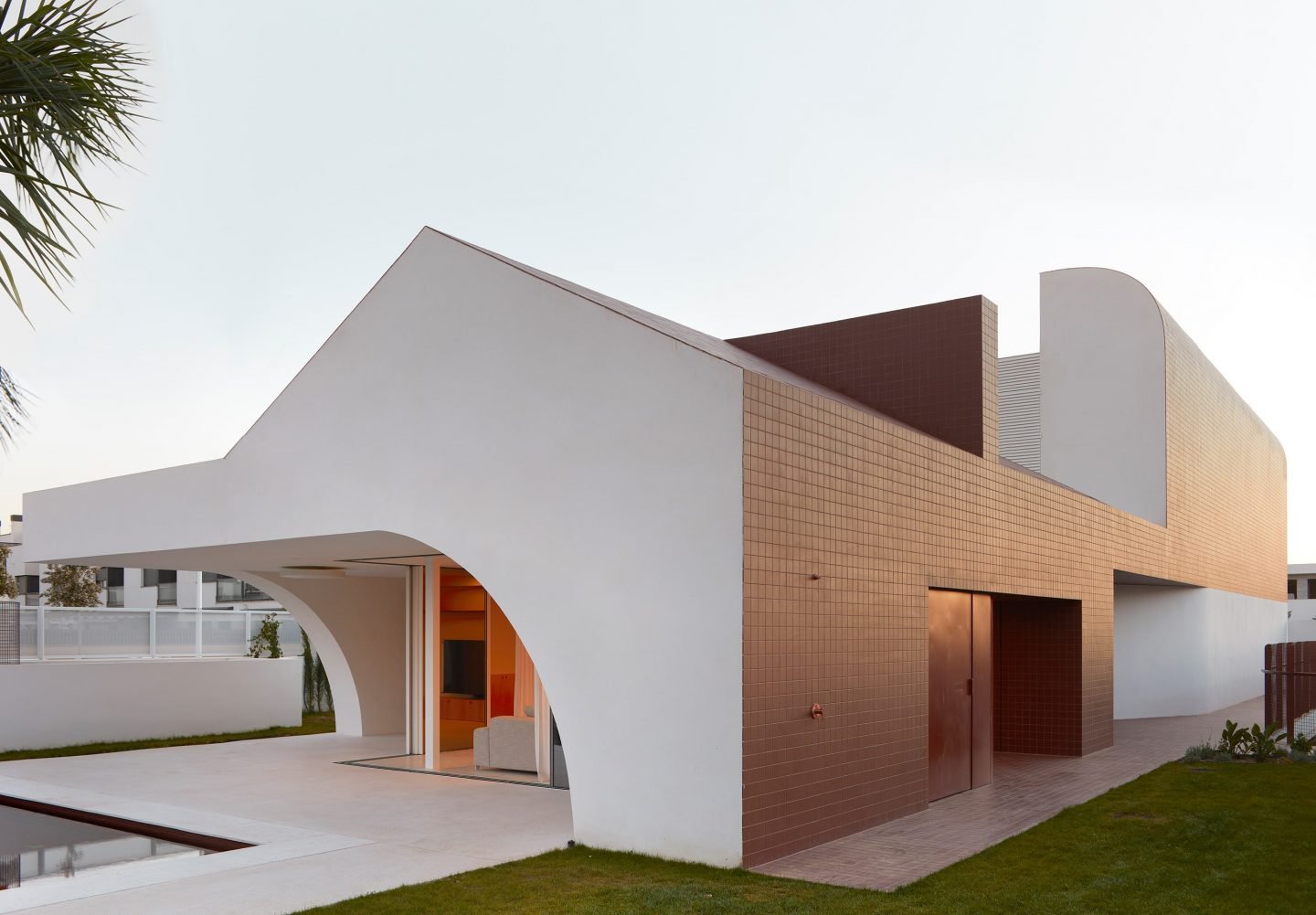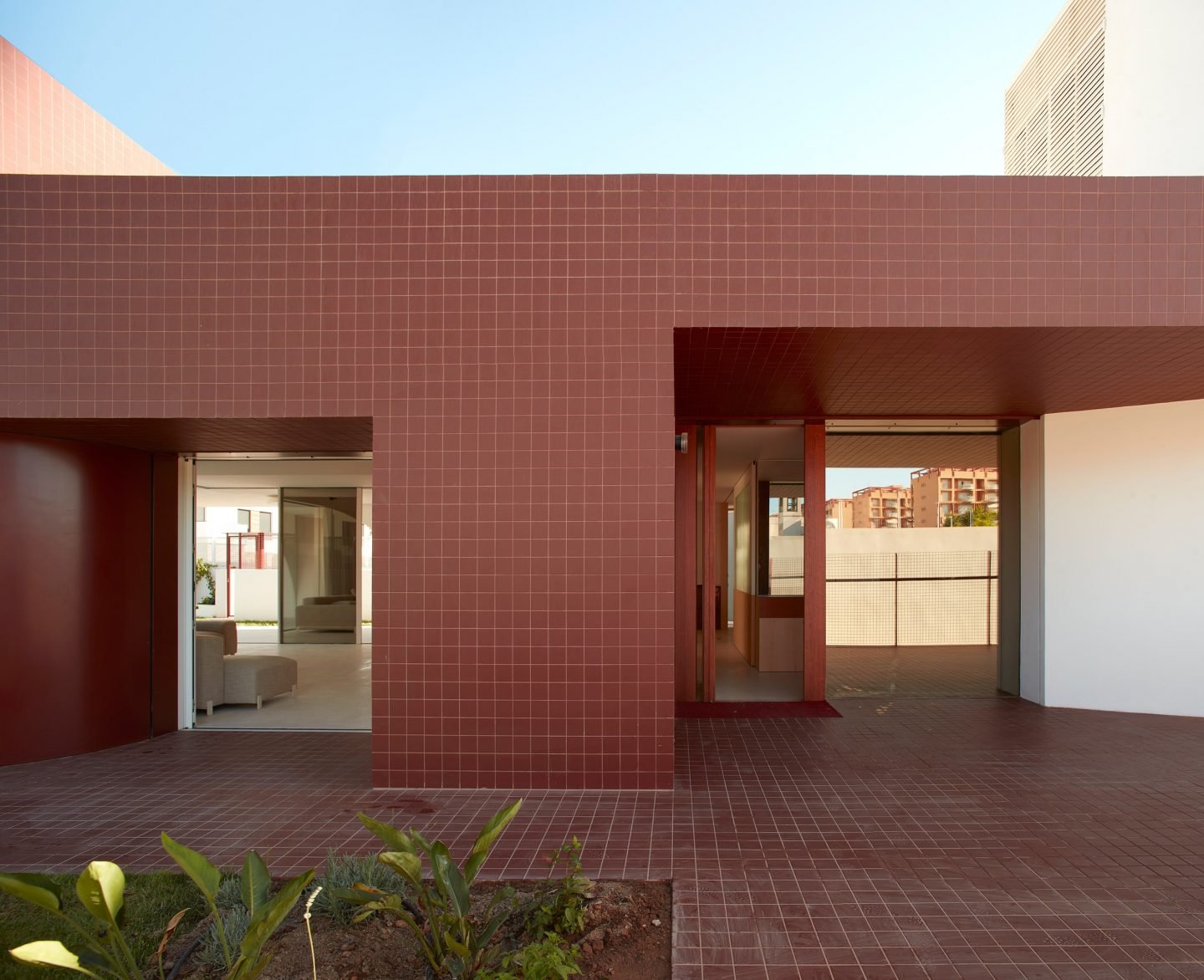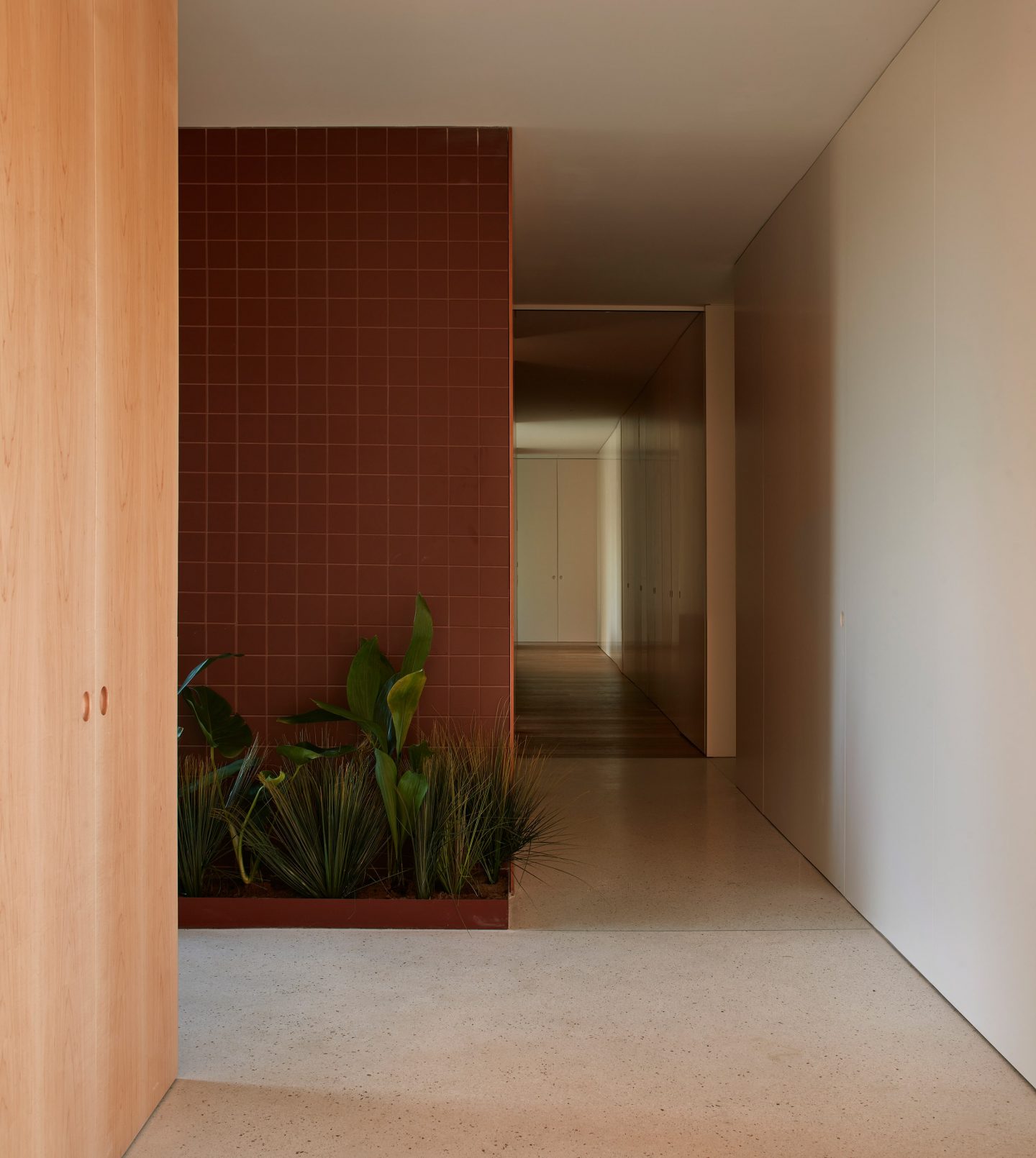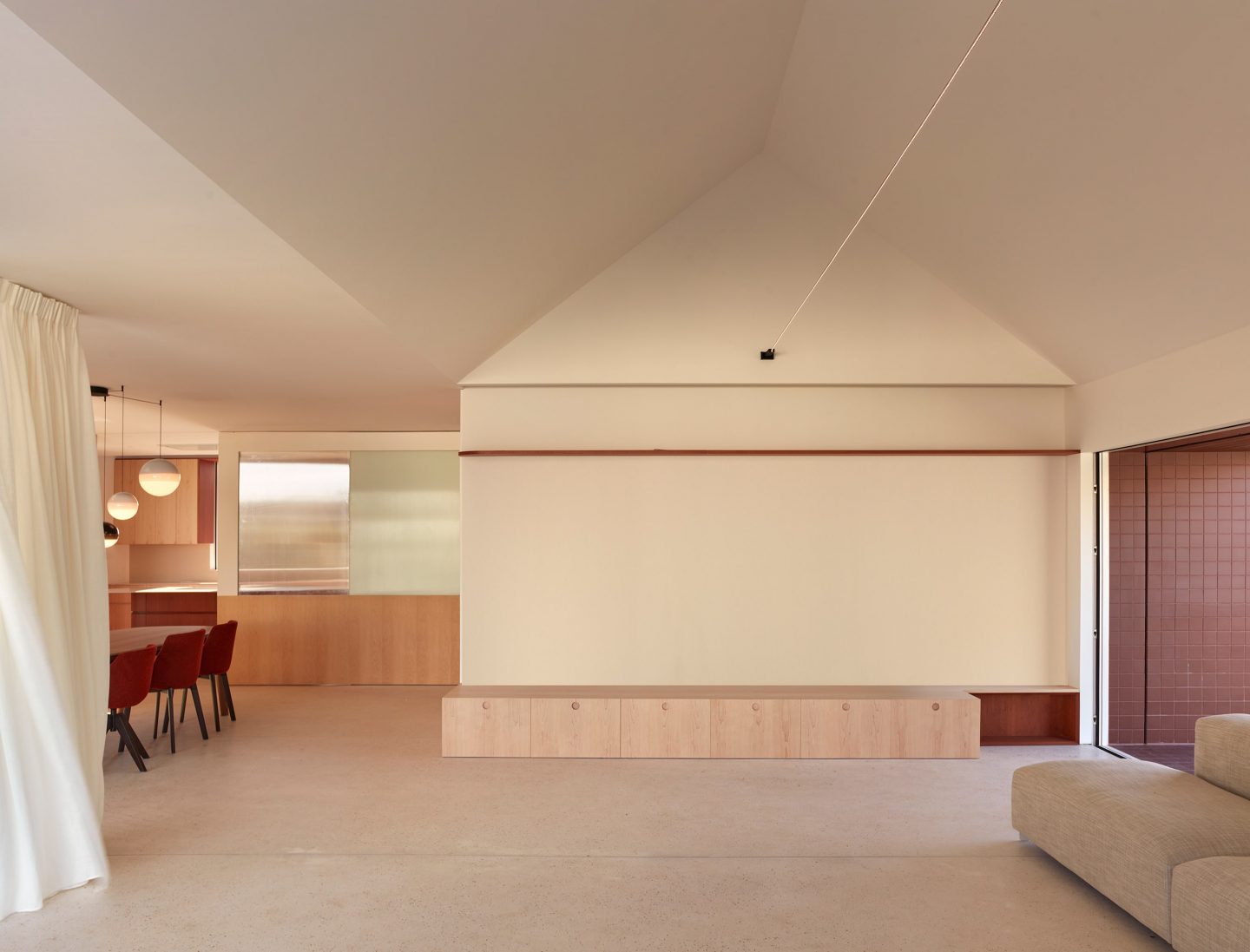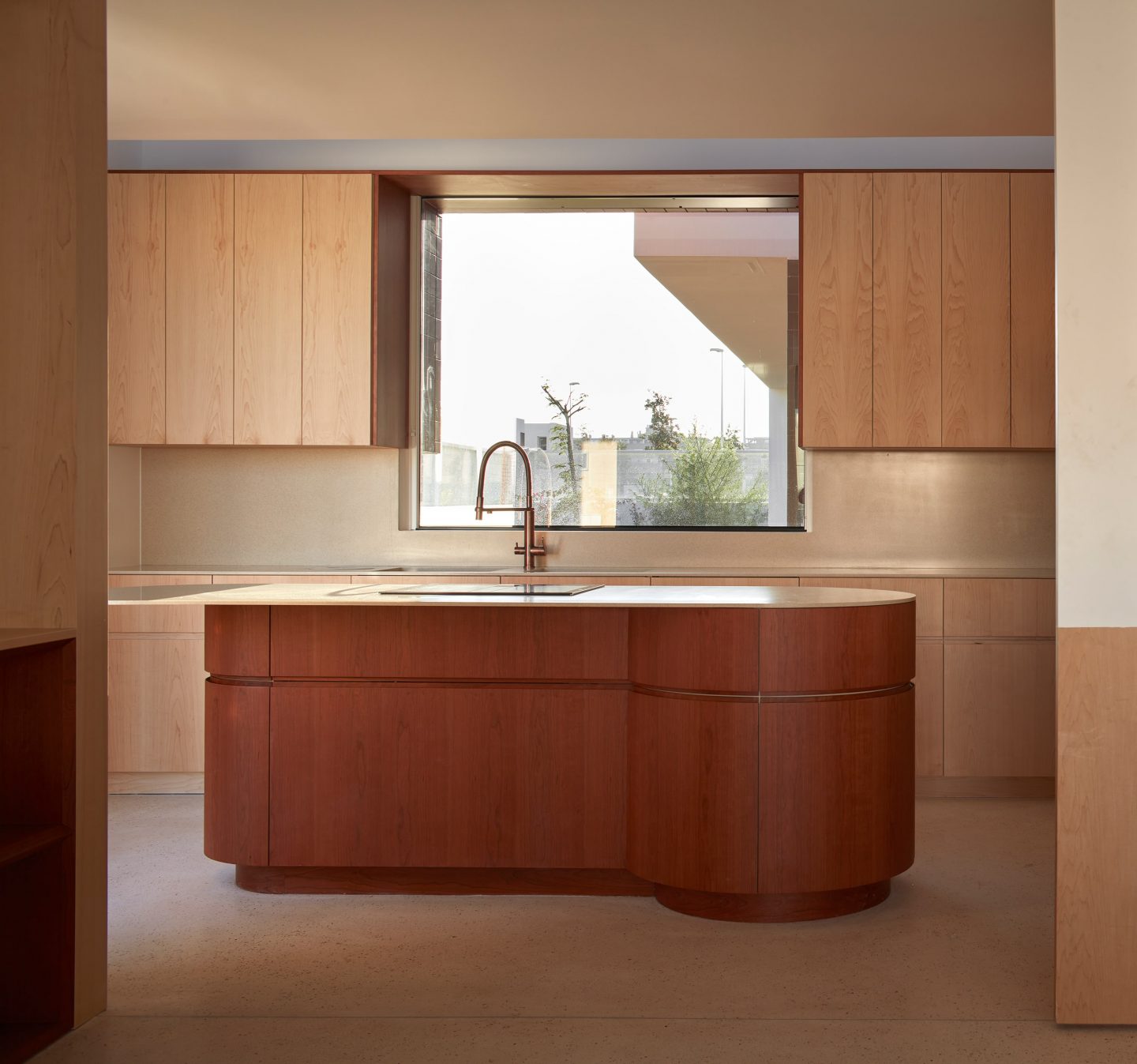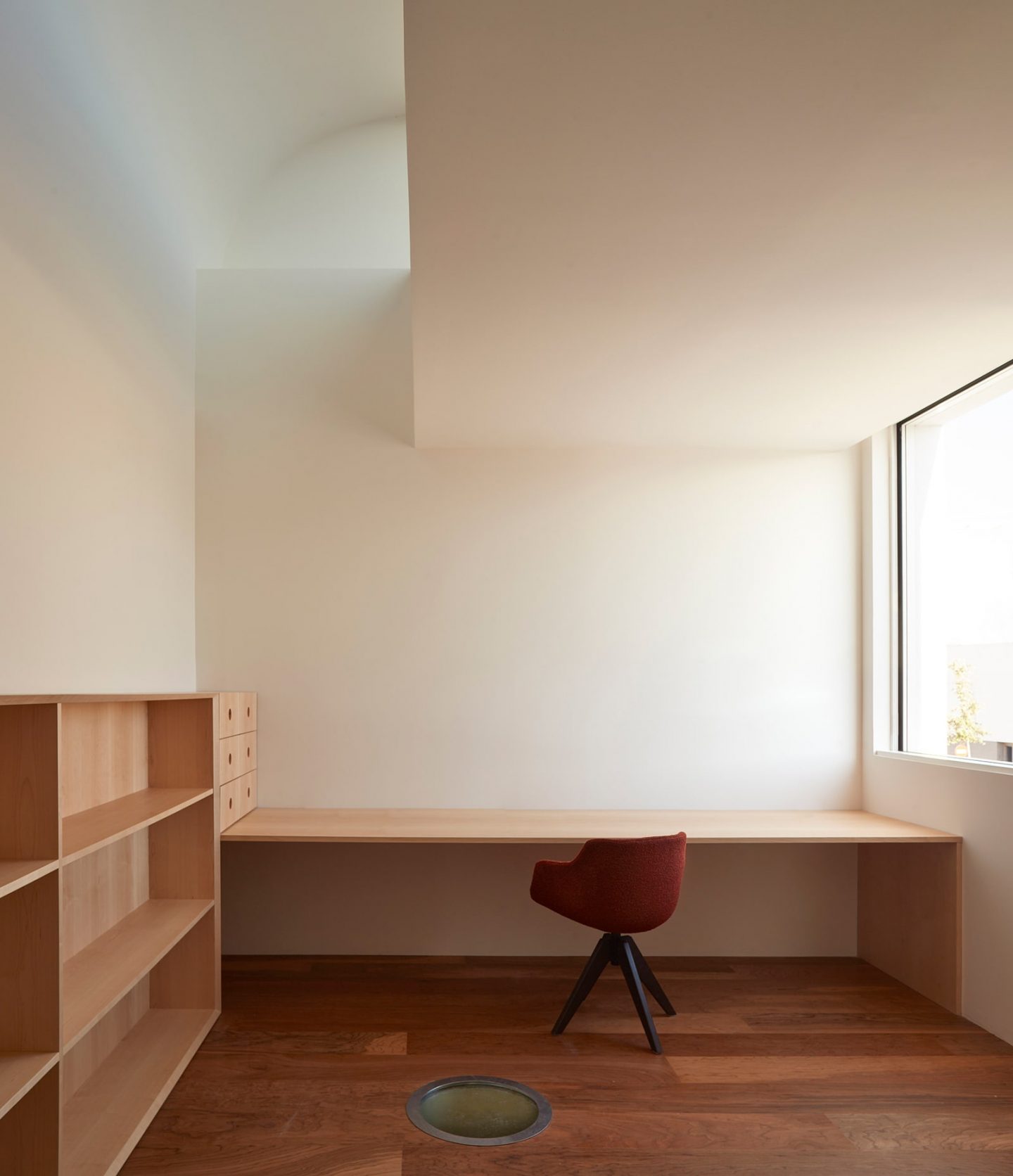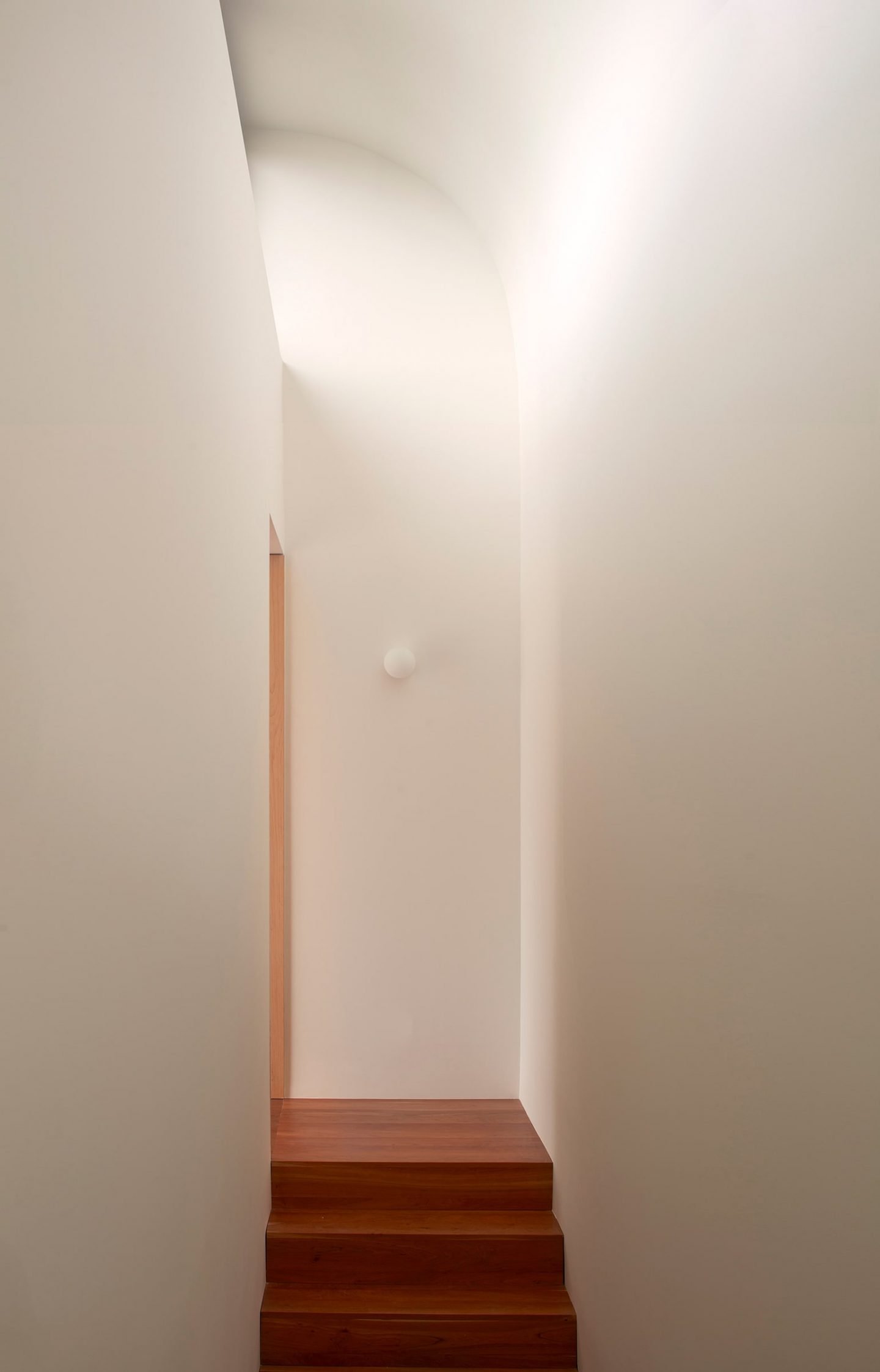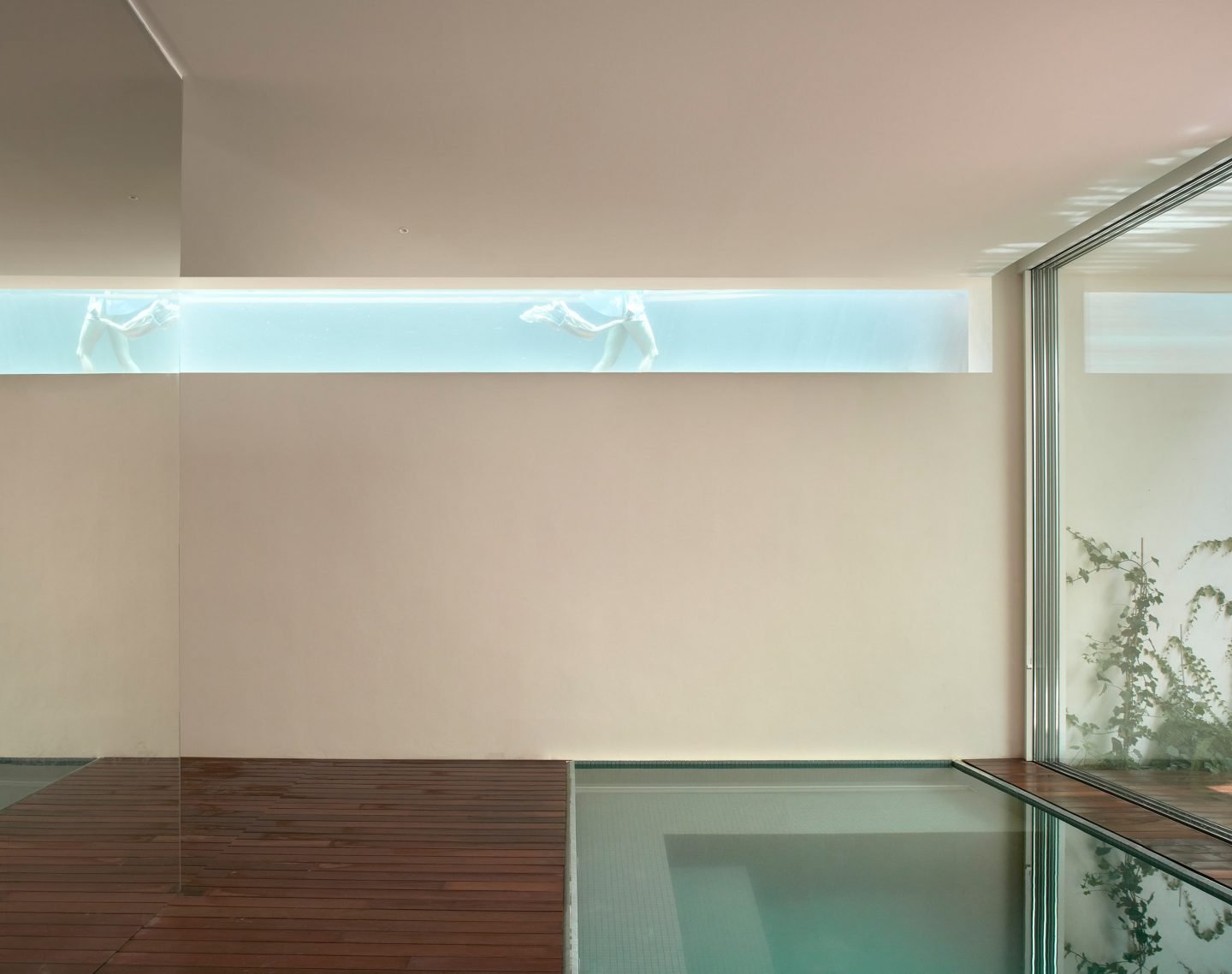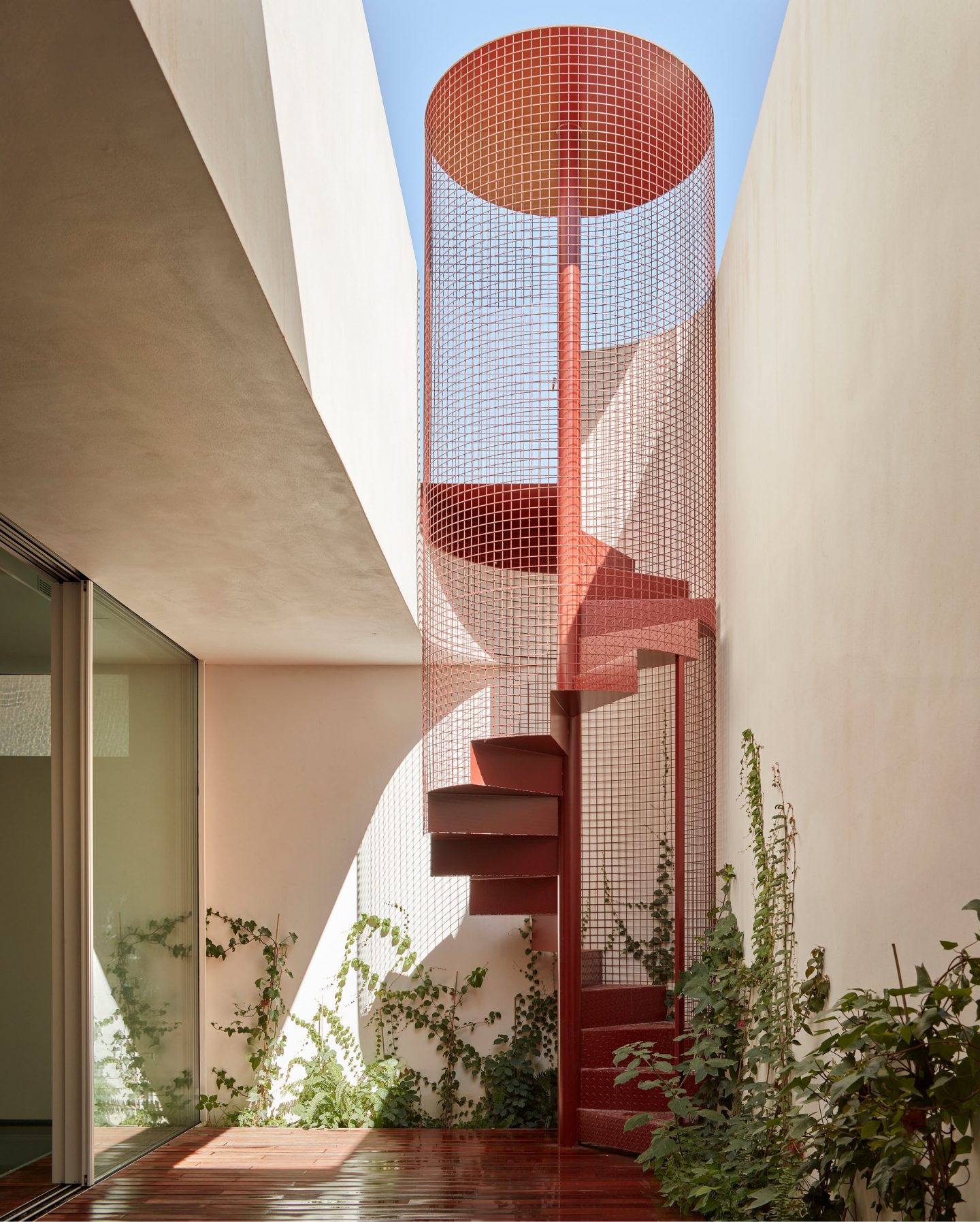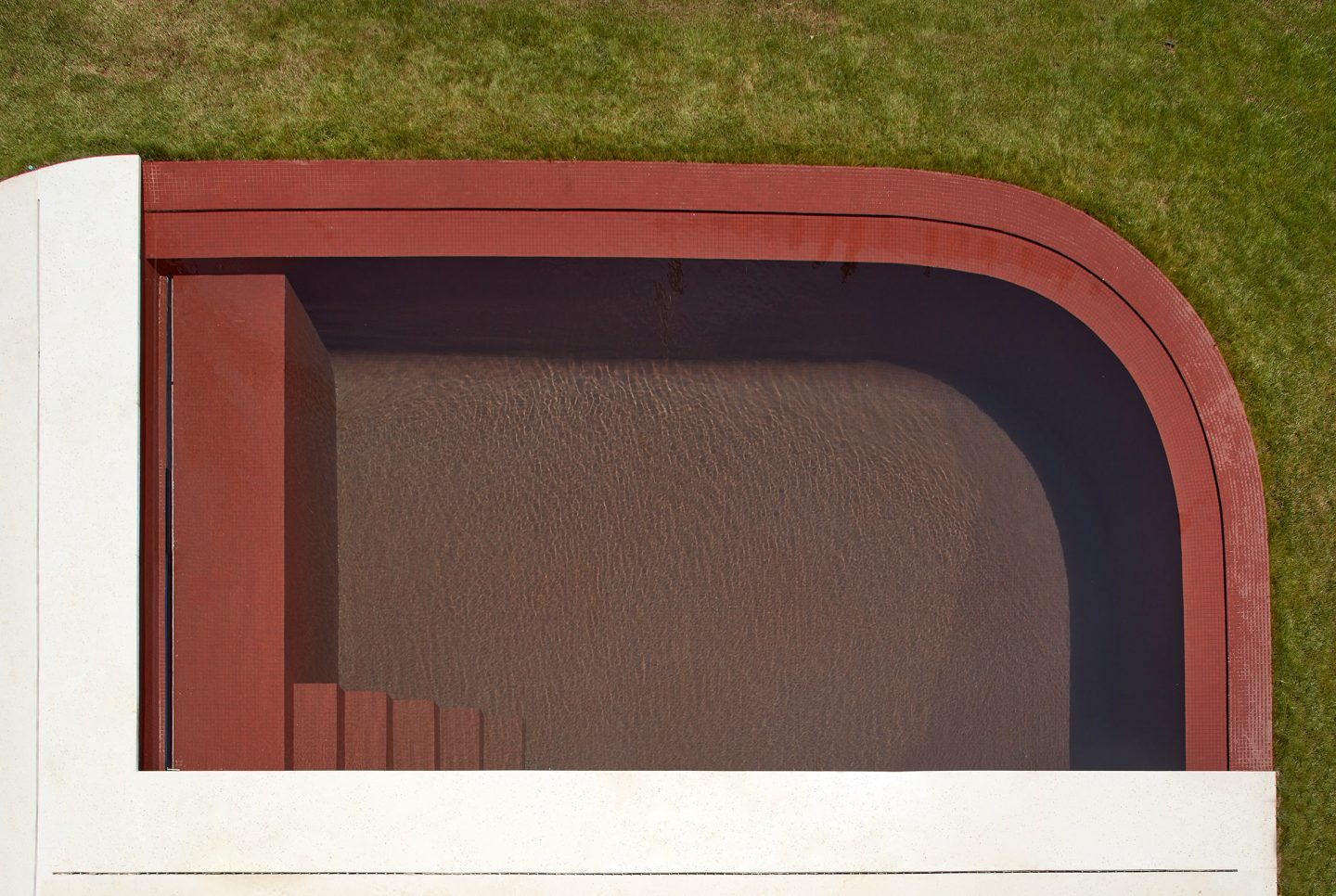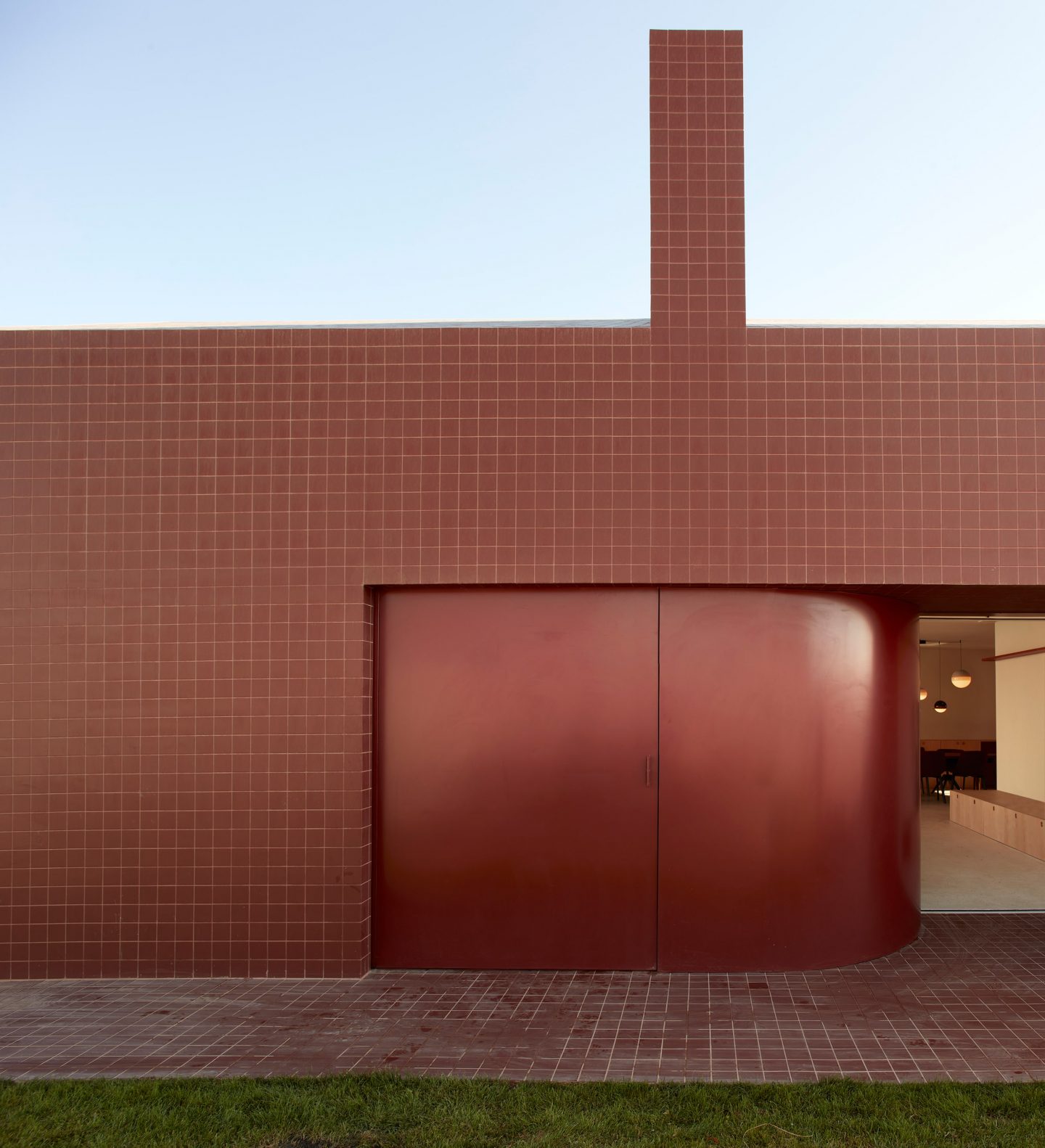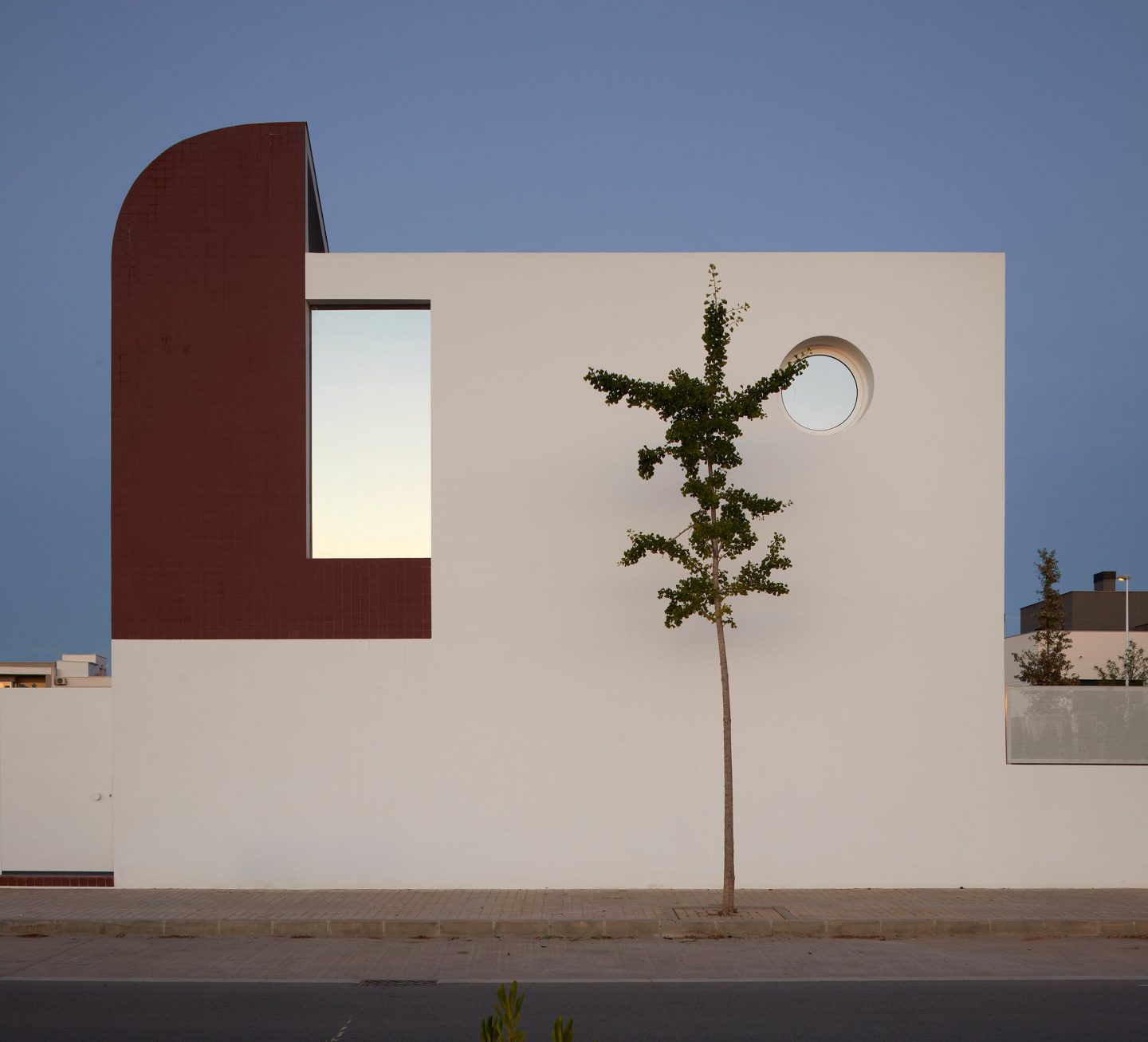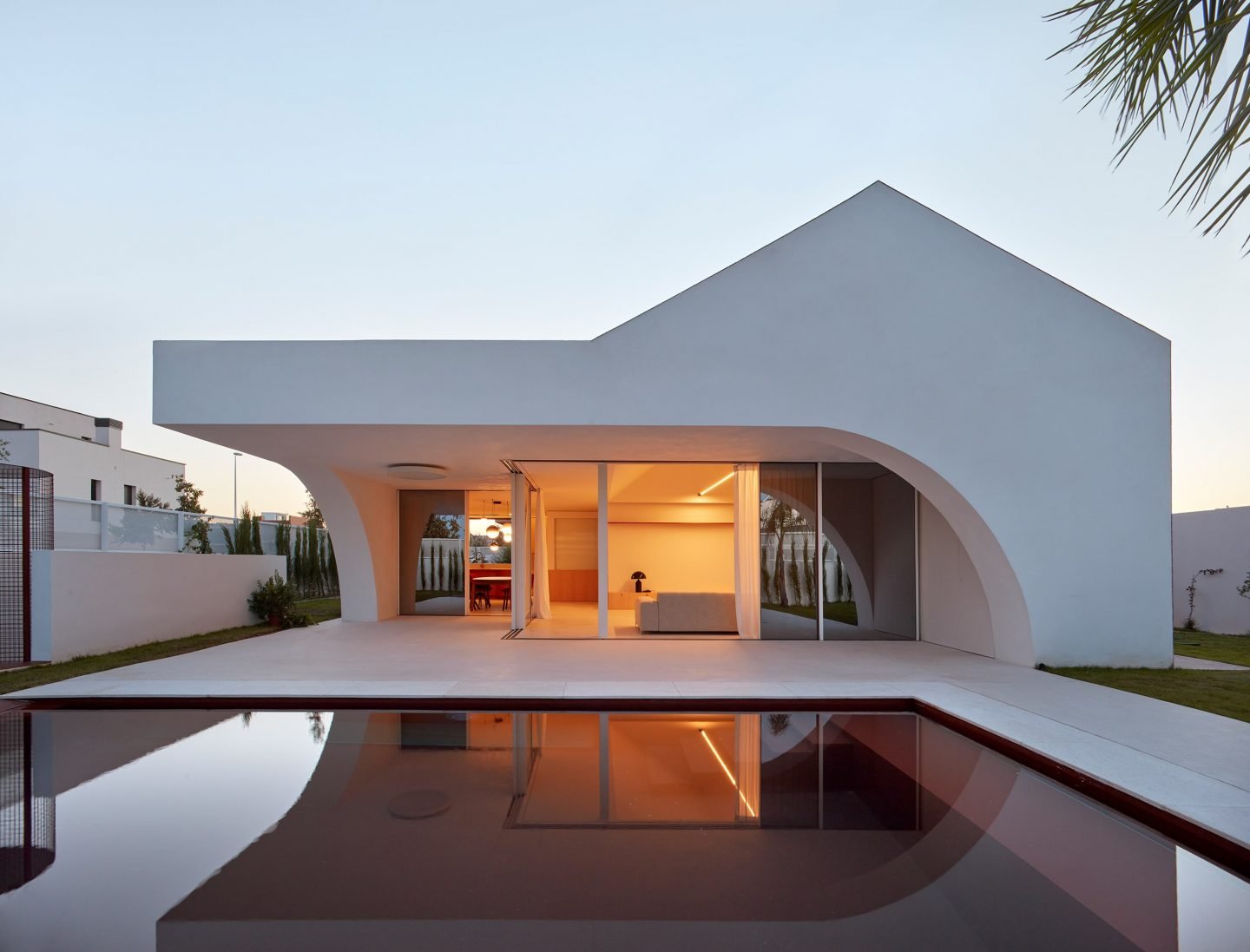 Source: Ignant