Amsterdam-based ceramicist Laura Pasquino creates elegant clay sculptural objects in neutral tones, achieving pleasing and balanced forms that capture not only their particularities and complexities, but also the viewer's attention. Intriguing yet simple, her refined clay universe celebrates uniqueness and tactility. IGNANT caught up with the artist to learn more about her commitment to the medium.
Pasquino found her love for ceramics on a trip to Japan, where she discovered the allure of simplicity and the beauty of handcrafted objects. Drawn to the endless potential of clay, she took up the craft as an outlet for creative expression. Slowly, she filled up her shelves with handmade pots and eventually left a career in hospitality to transition her passion into a full-time studio. Now a thriving ceramicist, today, Pasquino seeks the sensual simplicity she first encountered in the land of the rising sun, exploring the materiality and physicality of clay to create decorative pieces that feel timeless yet unexpected, all at once. 
"I aim to create works that do not stand out for their color or ornamental quality but rather for their raw materiality"
Harkening back to ancient traditions, her works—mostly spherical vessels and vases—are inspired by archaeological finds, the organic irregularities of rock formations, and her ongoing interest in the making process. Featuring flaws and cracks, Pasquino's curvaceous pieces emphasize the imperfection and asymmetry that defines them, highlighting their allusion to nature through earthy colors and textures. Kept raw and somewhat primitive, they are nostalgic and poetic, conveying an unobtrusive, quiet beauty and spontaneity, much appreciated in today's design world. The result of a slow and exacting process—from hand-building to glazing—the pieces are all one-off and exquisitely intricate, inviting the viewer to look at them repeatedly. Elegant and with a continued capacity to surprise, they question the function and delicacy of the material while exhibiting the artist's boundless desire to understand and elevate the craft.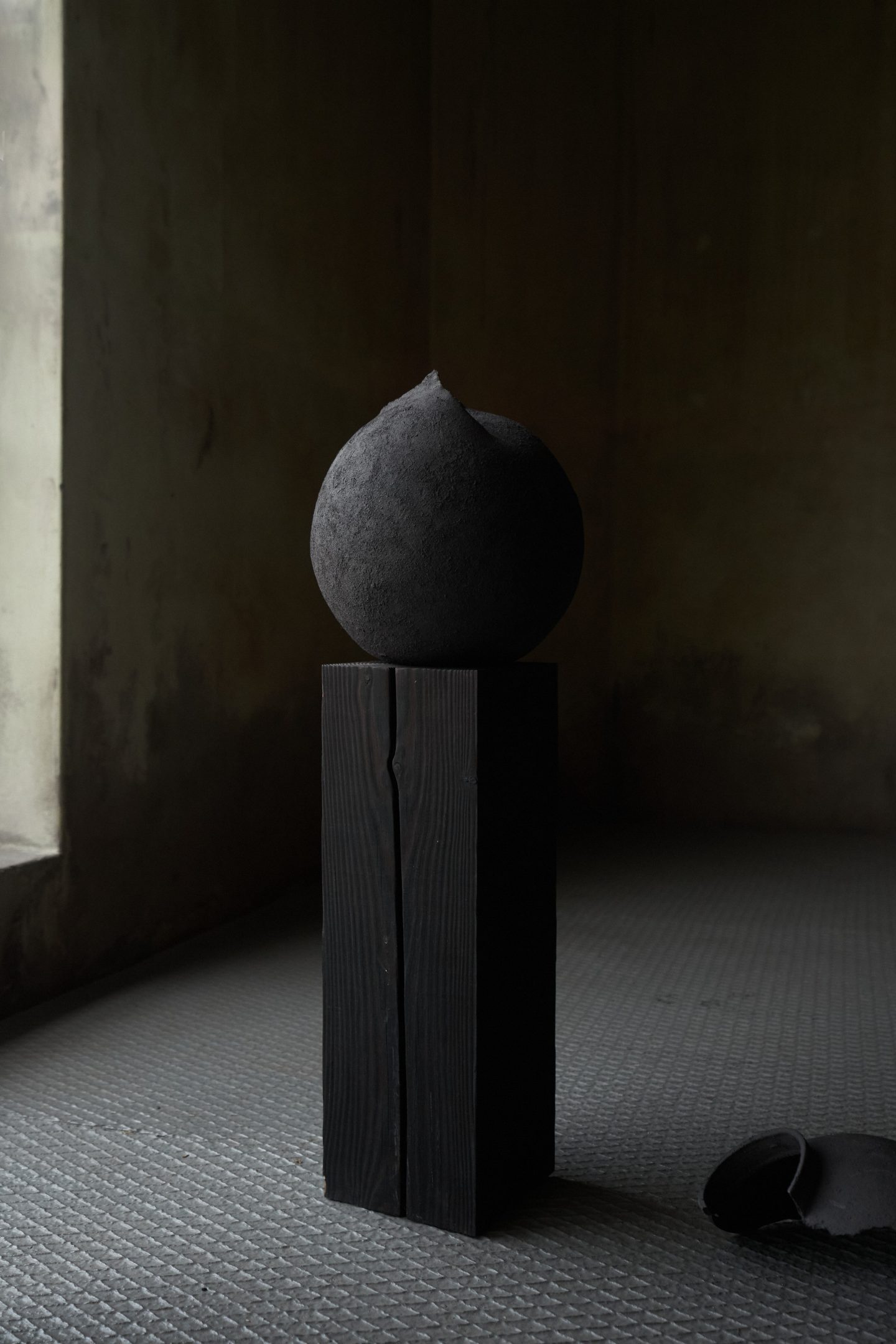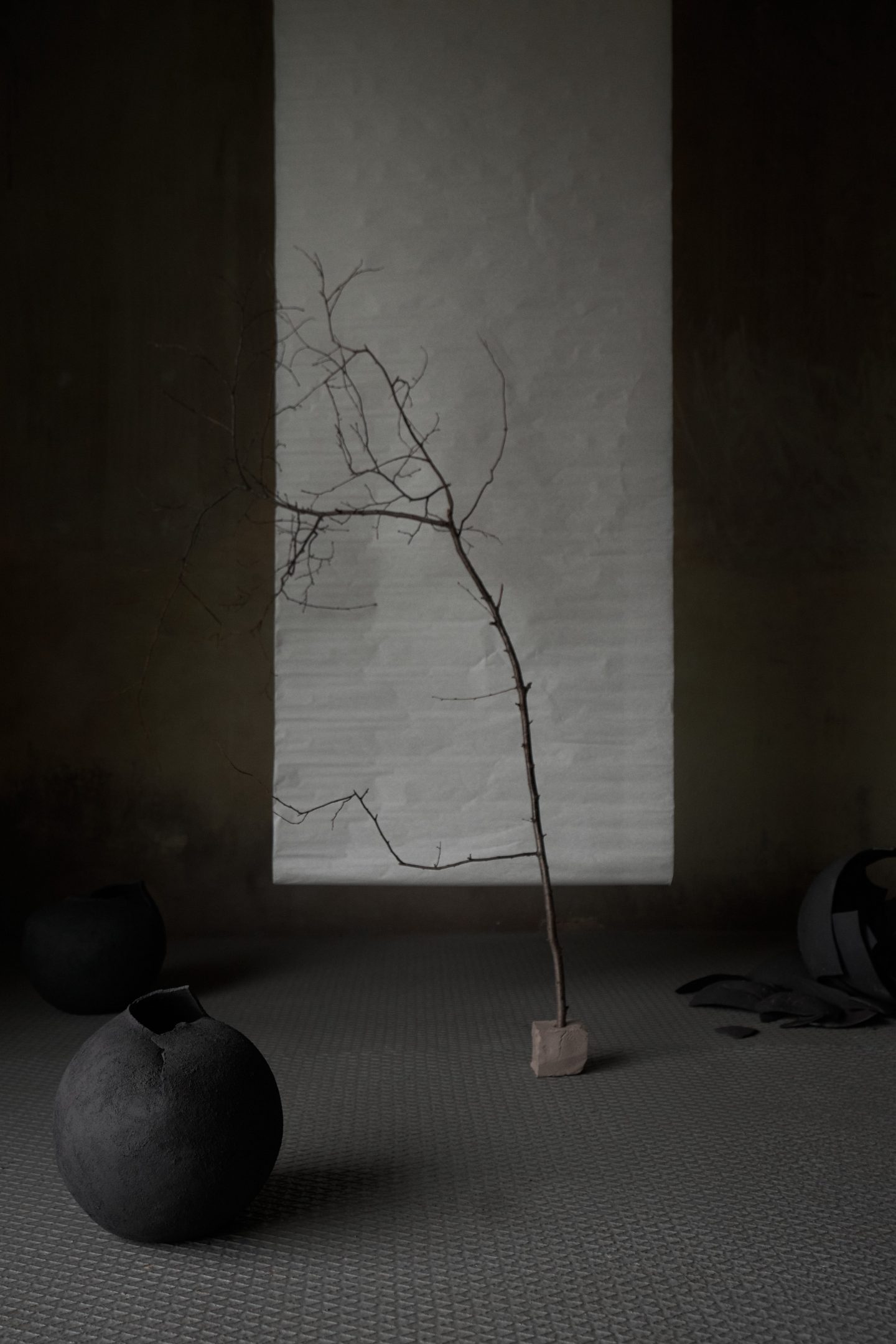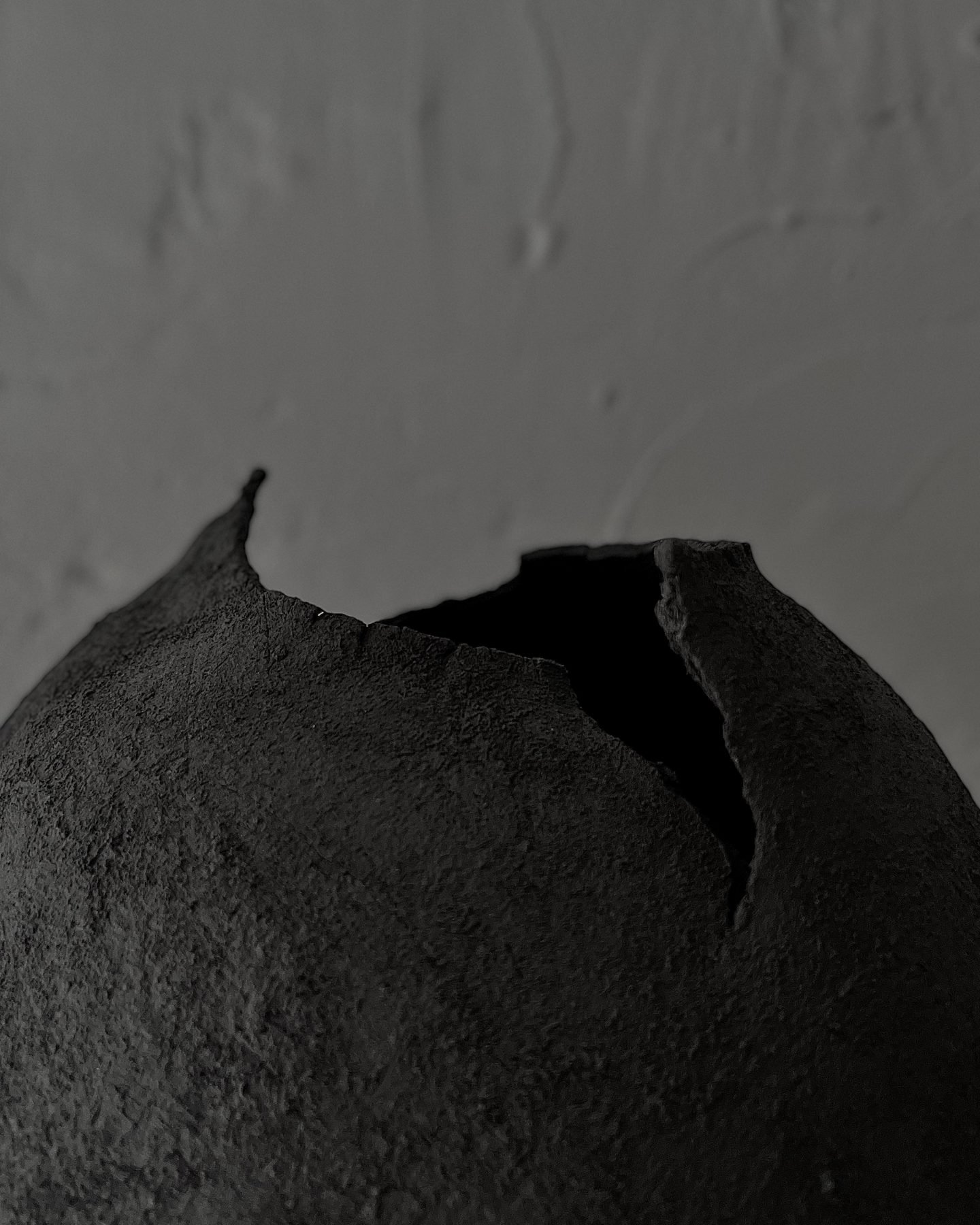 How did your journey in ceramic art begin? And why this medium? 
I grew up surrounded by art. My parents were art collectors and, from an early age, I was regularly taken to galleries and auctions. As a child, I remember digging up clay from the coast of the sea near our family farmhouse. It was my favorite pastime. After completing an intensive apprenticeship with a pottery master in Japan, I decided to open my own atelier. The medium has always felt natural to me—I believe that working with clay is what I'm meant to be doing.  
Has minimalism always been part of your taste? What attracts you to simplicity?
It has been an evolution. At this point in my life, I value simplicity more than ever before. I think the shapes of my sculptures do a great job of reflecting on that. Simplicity is not simple to create, but I try not to overthink it while crafting my sculptures.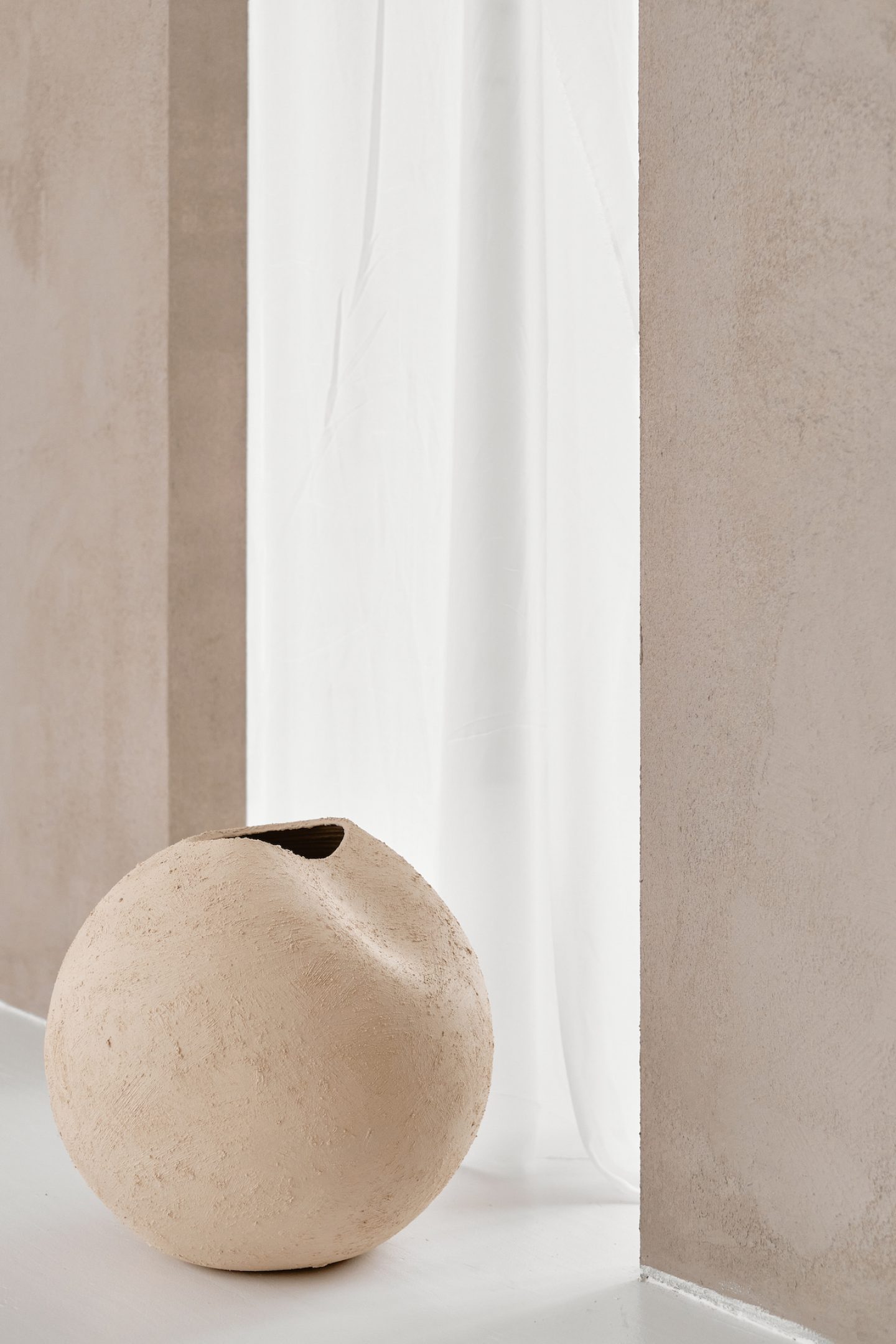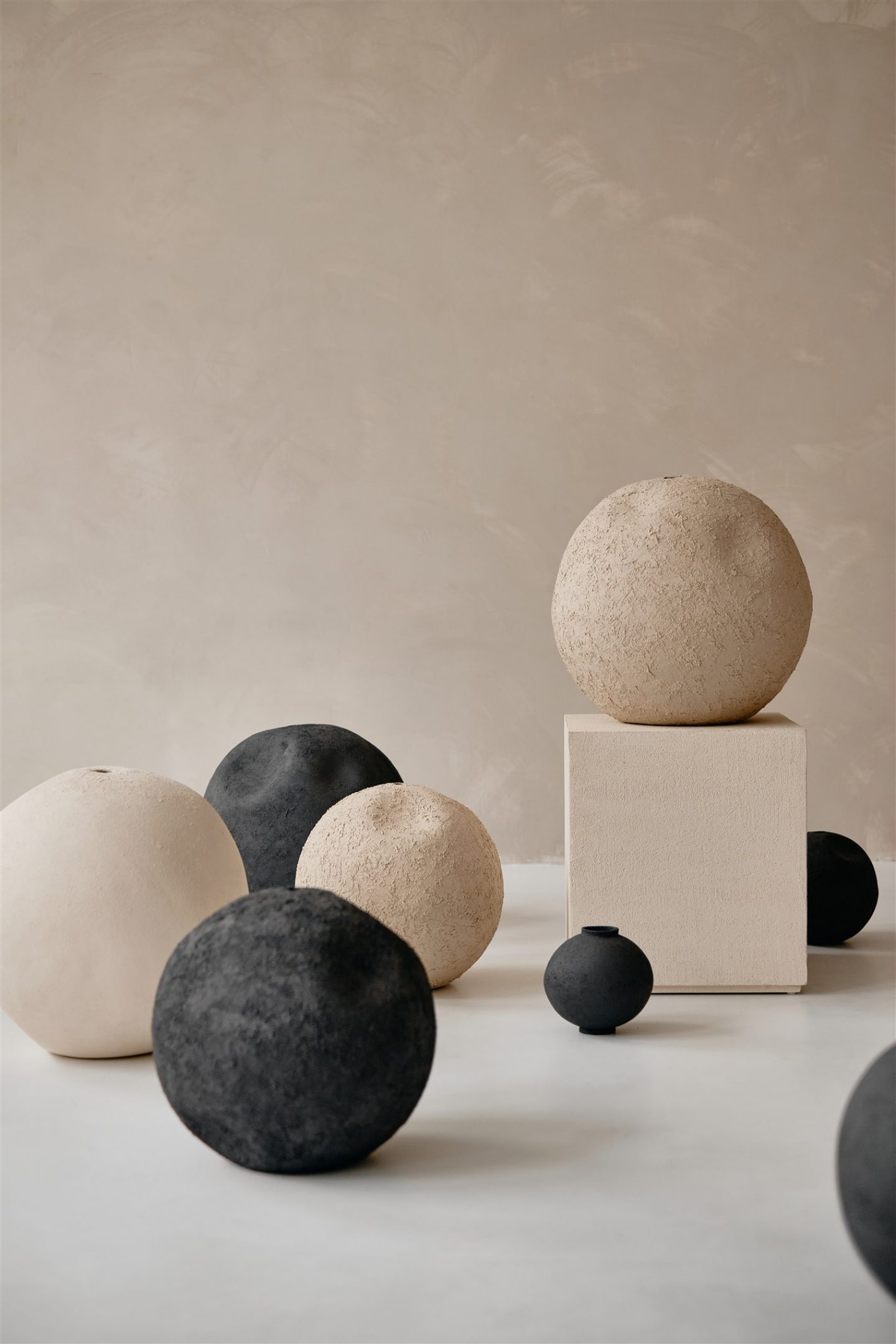 Can you talk us through the artistic process of bringing your creative ideas to life? What pops into your mind when trying to decide what to create?
My artistic process varies depending on the idea and timeline. Ideas may come from anywhere, at the most unexpected times. I don't always know exactly how I intend each piece to unfold, but I do like to approach each work as a process of layering. After creating the initial shape, I add layer after layer over several days until I reach the desired result. For a while, I have been fascinated by rock formations—during decision-making, that's where my mind would often wander to.
What intrigues you about spheres? And do you recall any memorable responses you had to your spherical creations?
I think a sphere is a very powerful form. For me, beauty hides in the sense of rhythm and recurrence of this shape. Someone once compared my spherical sculpture to a mozzarella di Bufala. It's an interesting observation that I will never forget—you can probably still find that comment on my Instagram.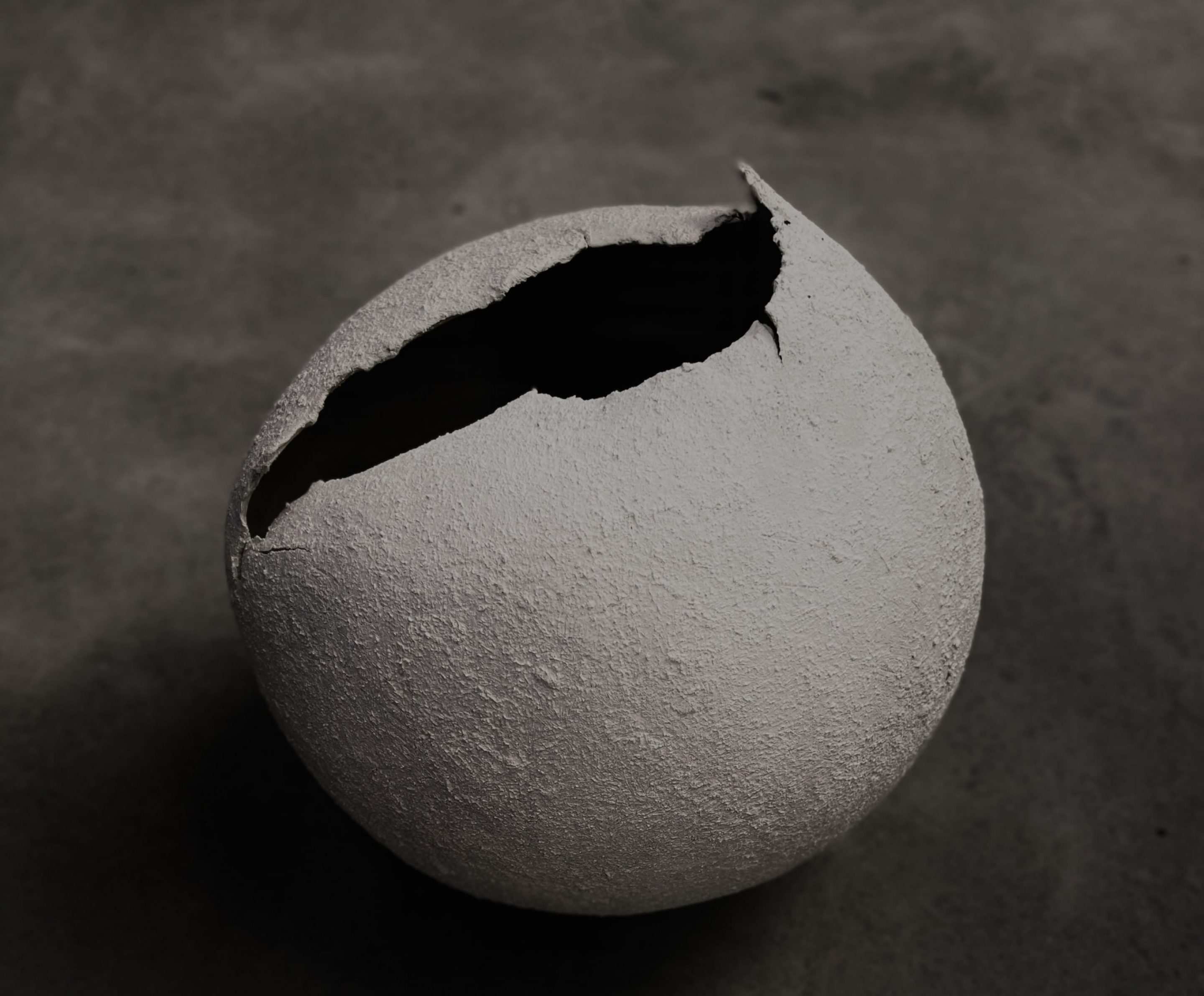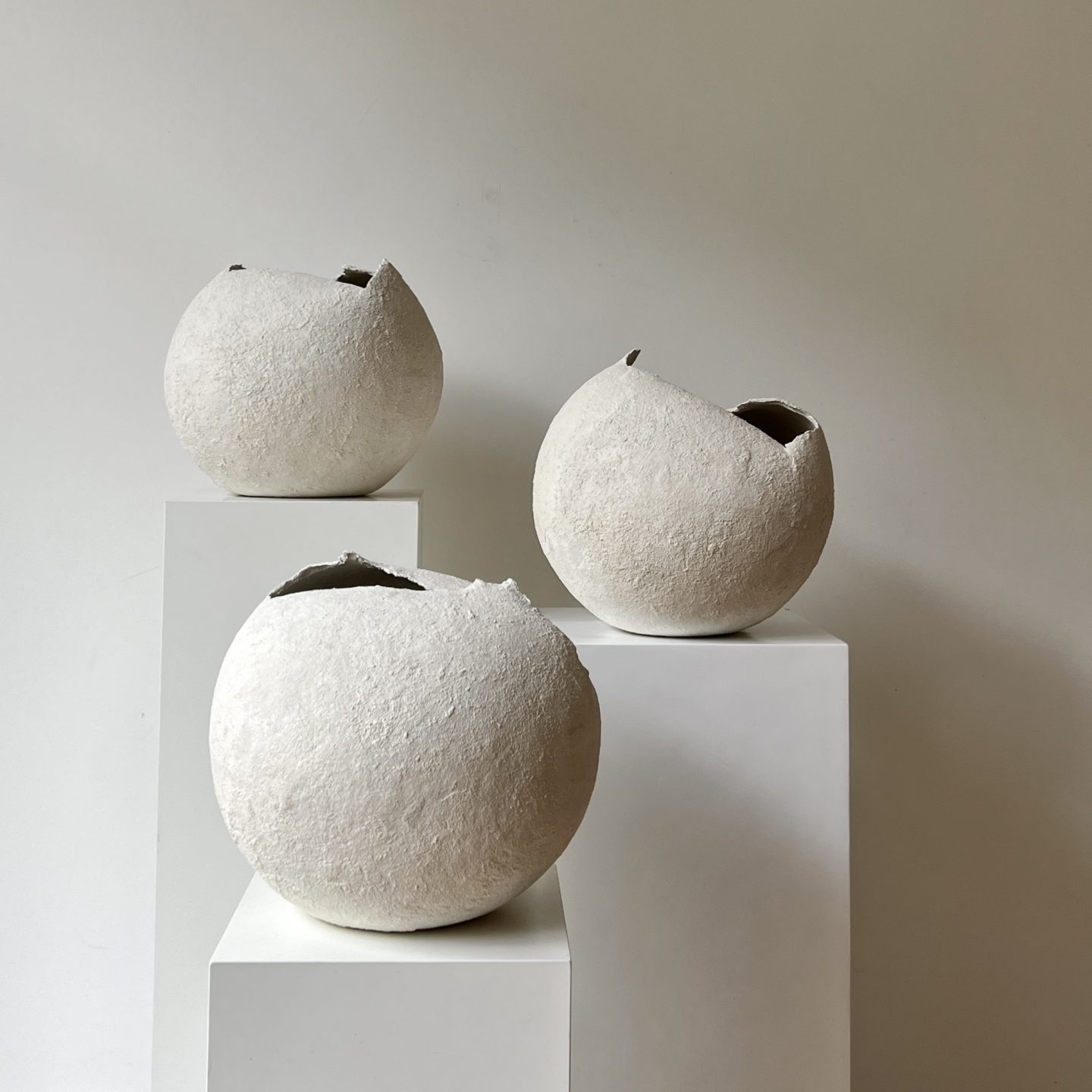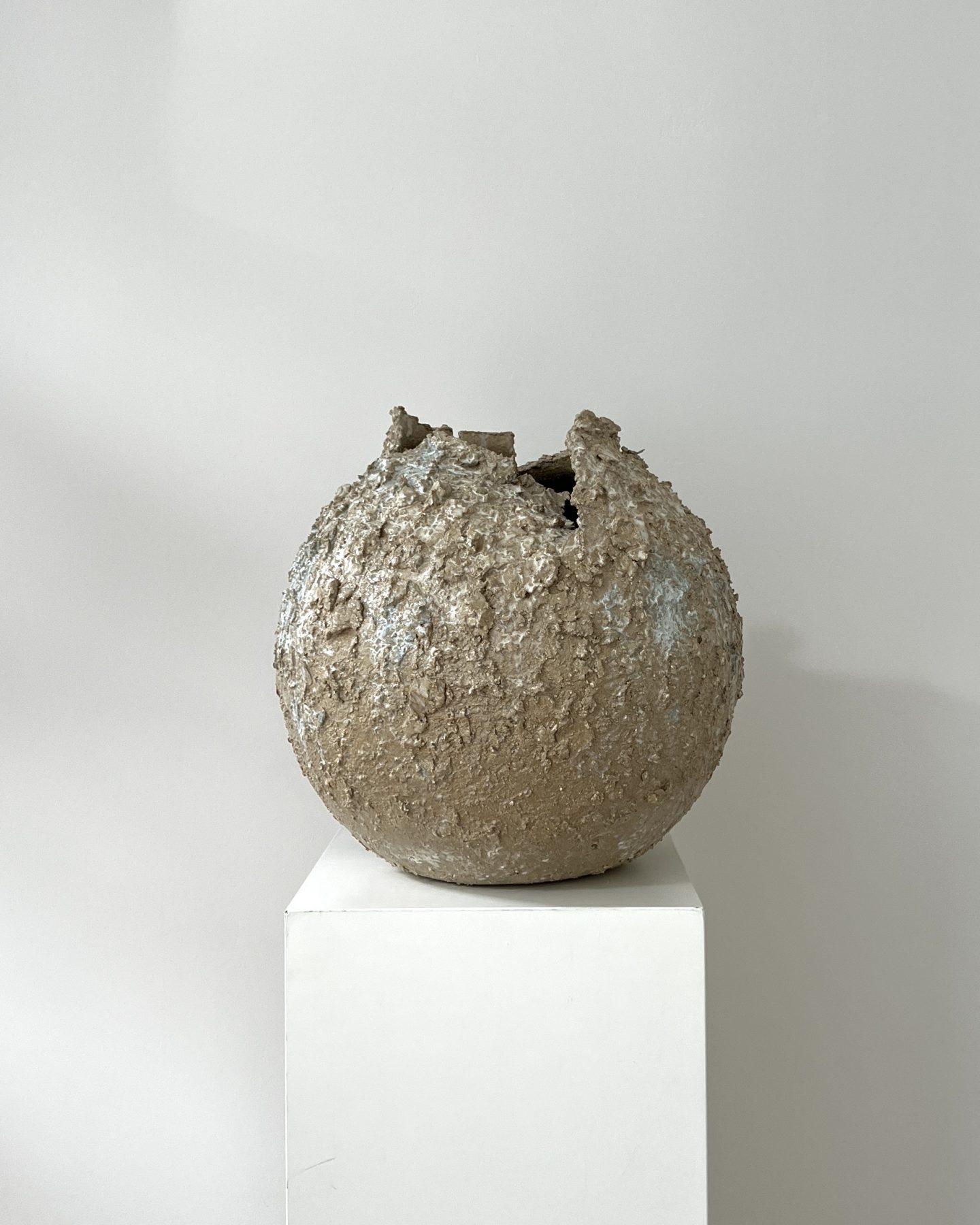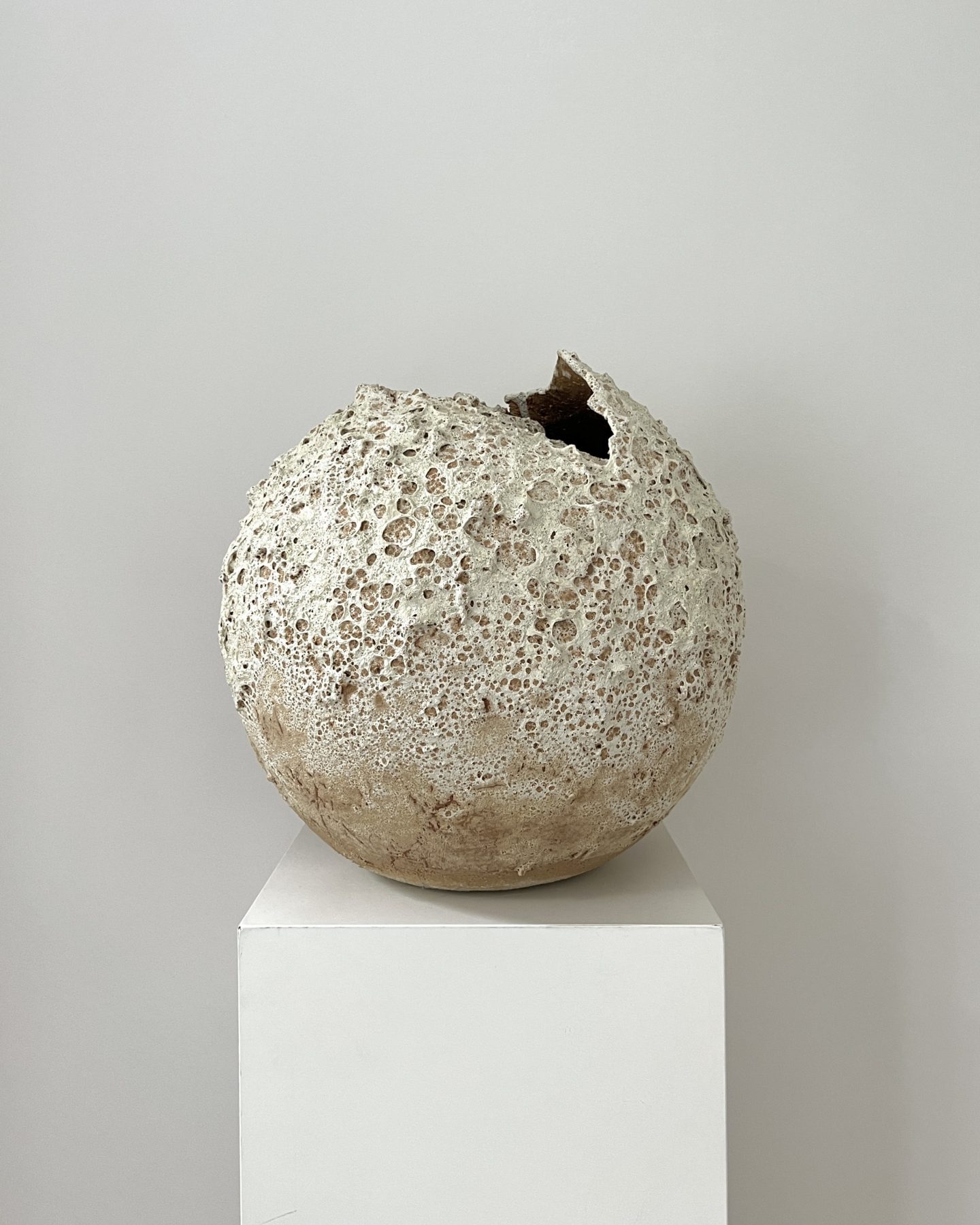 Does the choice of material influence your design? Or does the design influence the choice of material?
Everything starts with the material. The design is a thought that comes and develops once the material is in my hands. I aim to create works that do not stand out for their color or ornamental quality but rather for their raw materiality. 
What makes you feel most comfortable when you are working?
I tend to detach myself from the rest of the world—I like to venture into my own thoughts, focus deeply on my work, and just forget the passing of time. Having the ability and freedom to work at any hour of the day or night is what gives me comfort. 
Finally, looking at your body of work, what qualities do you value them for?
The uniqueness of each work.
Images © Courtesy of the artist
Source: Ignant