Casa Âmago In Portugal Champions Simplicity And Harmony – ADC
In the Portuguese village of Ansião, Bruno Dias Arquitectura has designed 'Casa Âmago'—a one-storey concrete residence with a stunning open patio that gives light and spaciousness to the whole house.
Set on a slightly sloped land in the historic part of the village, the family home presents an intriguing orthogonal layout organized around a central courtyard. Positioned under a circular large opening, the patio features a lush verdant garden that works as the connecting point of all social areas of the house. A main entrance hall introduces the residence's occupants to the social areas, including a living room, kitchen, gym, study, launderette, utility room, and outdoor barbecue area for gatherings. Hidden beyond the living room, the private quarters include multiple ensuite bedrooms—two facing the garden in the west, the others facing the central courtyard. Meanwhile, large floor-to-ceiling windows provide abundant light throughout, creating a fascinating dialogue with the concrete architecture outside. In this way, interiors have been kept uncluttered and simple, with a muted color palette and natural materials in cabinetries, walls, and flooring, further adding to the aesthetic. Throughout, wood adds a warm accent, gently matching the natural elegance of the indoor spaces with the natural beauty of the garden outside.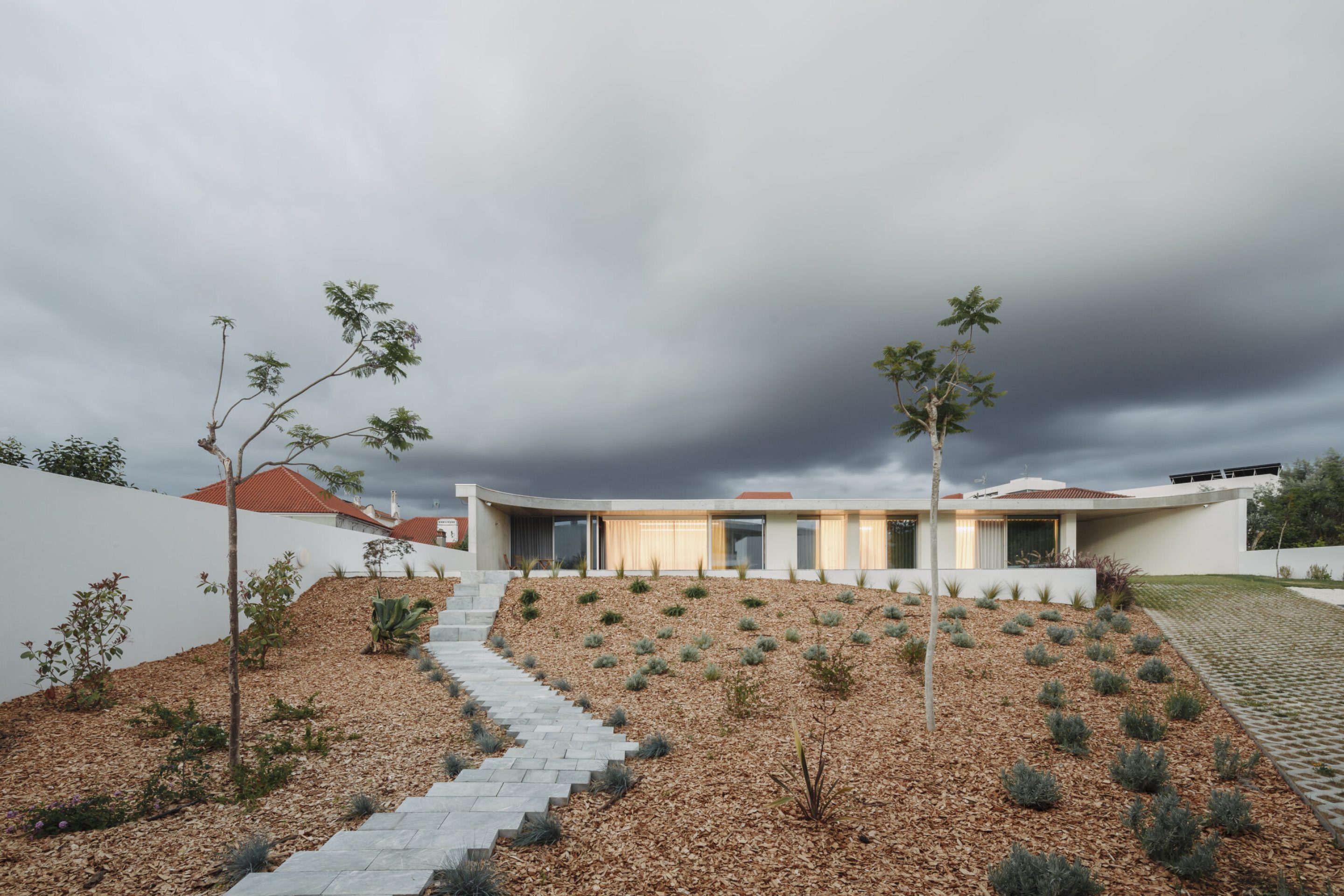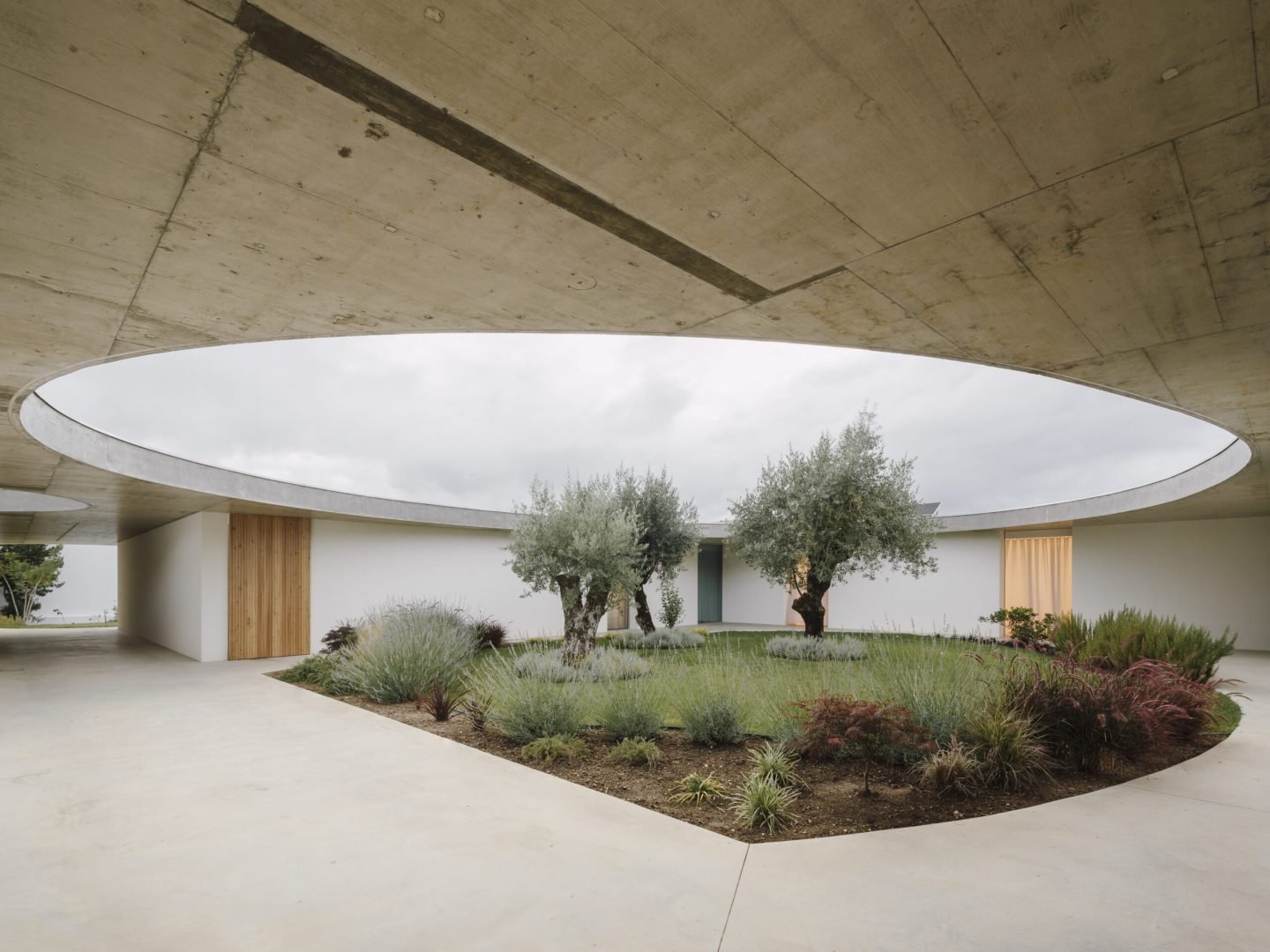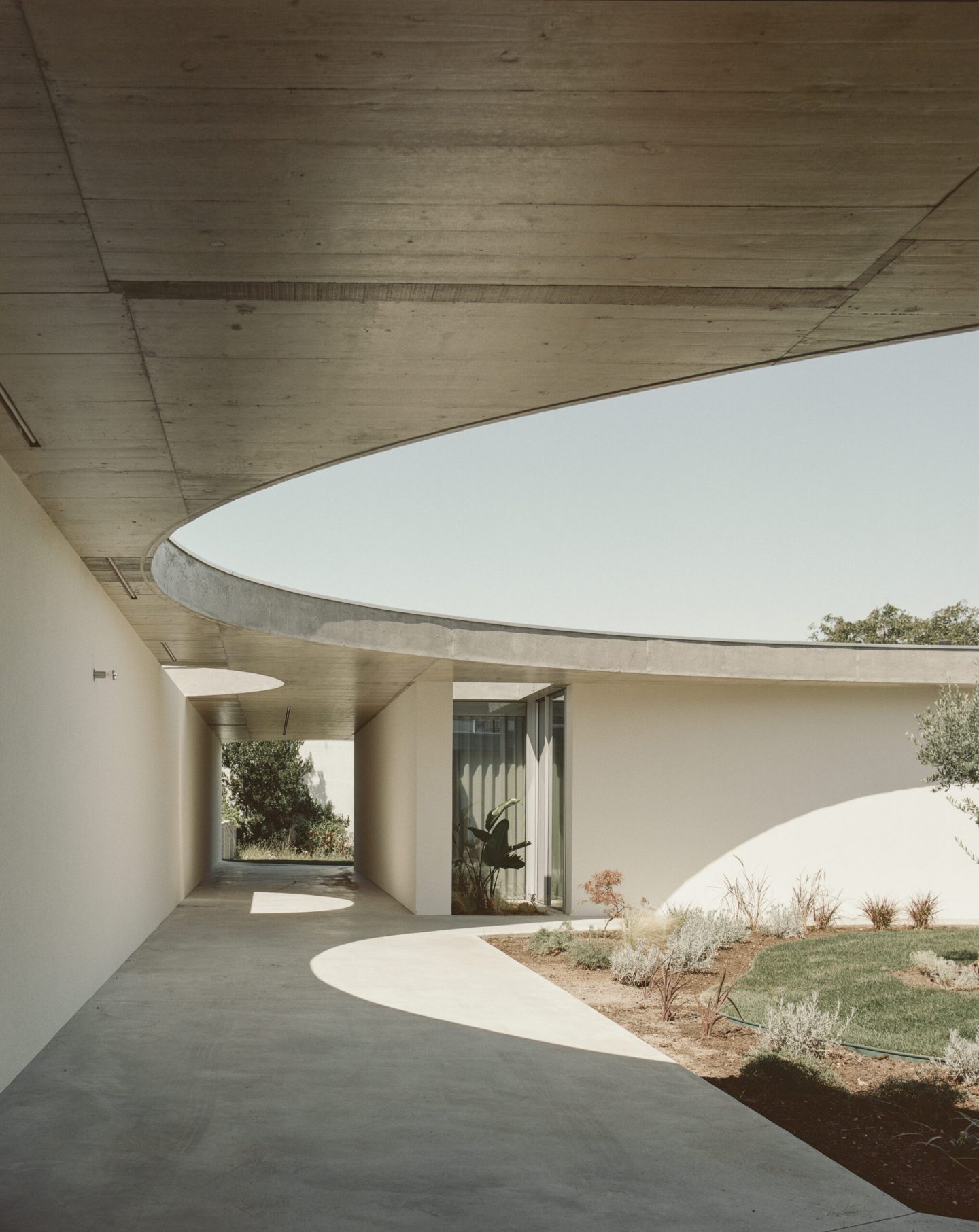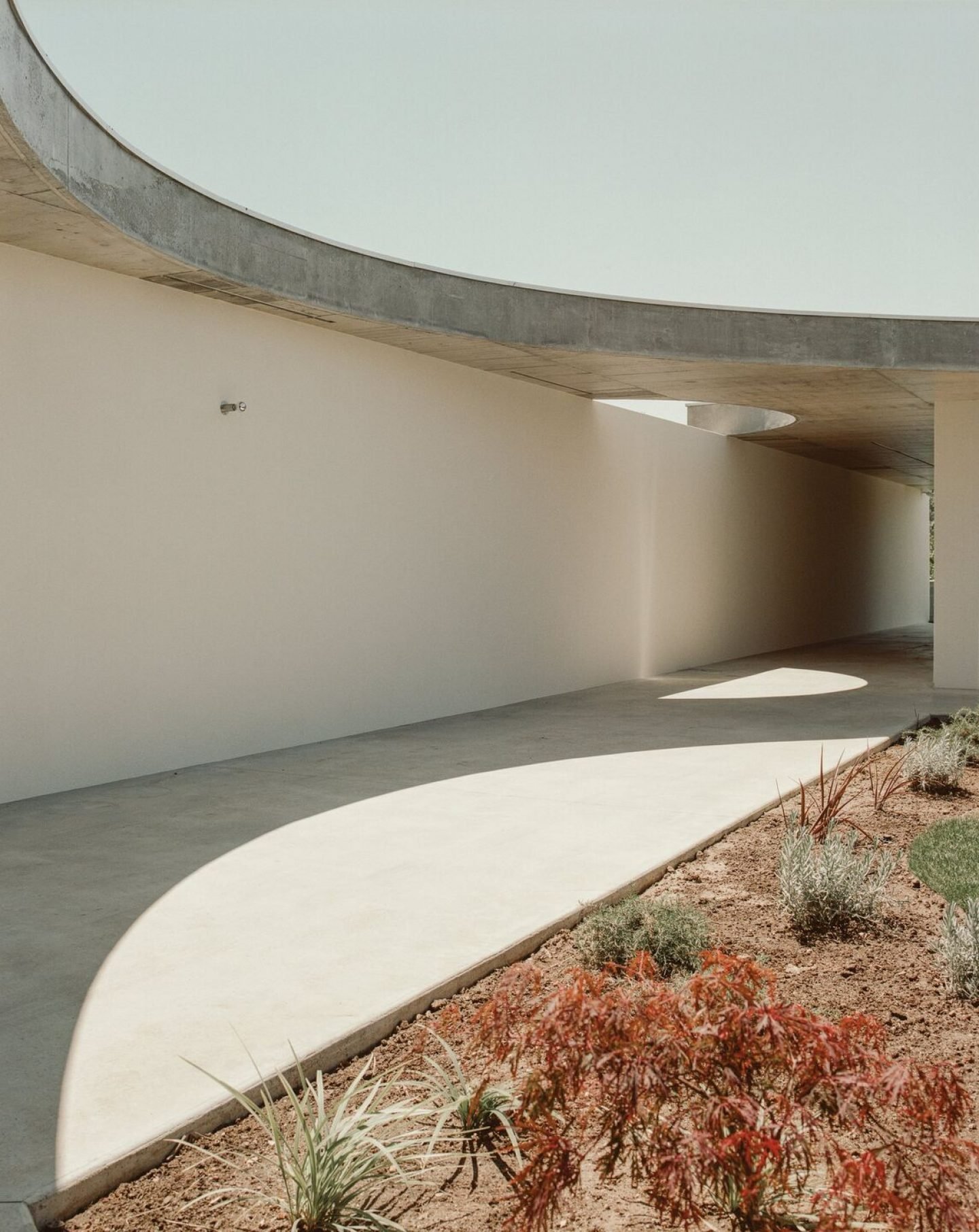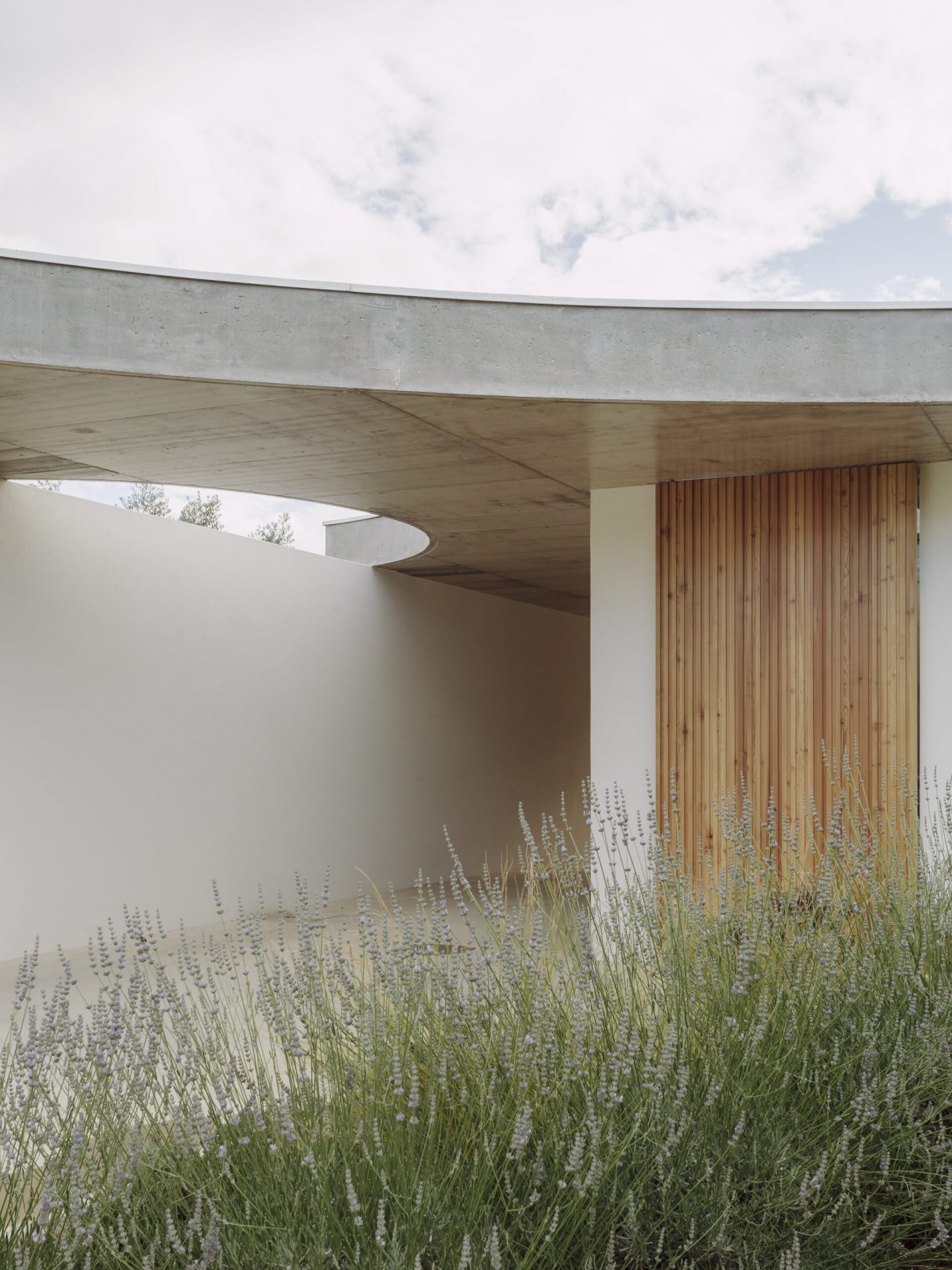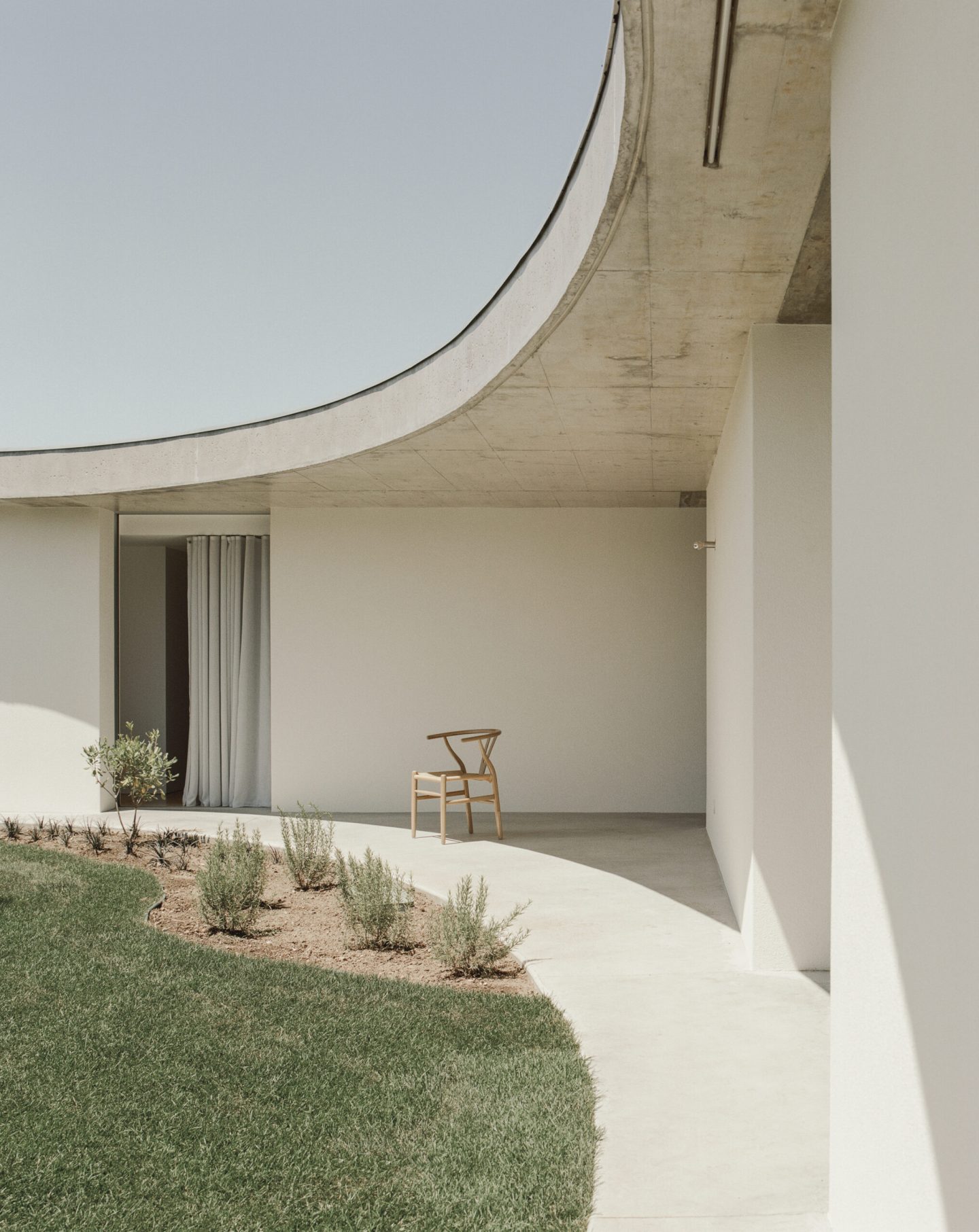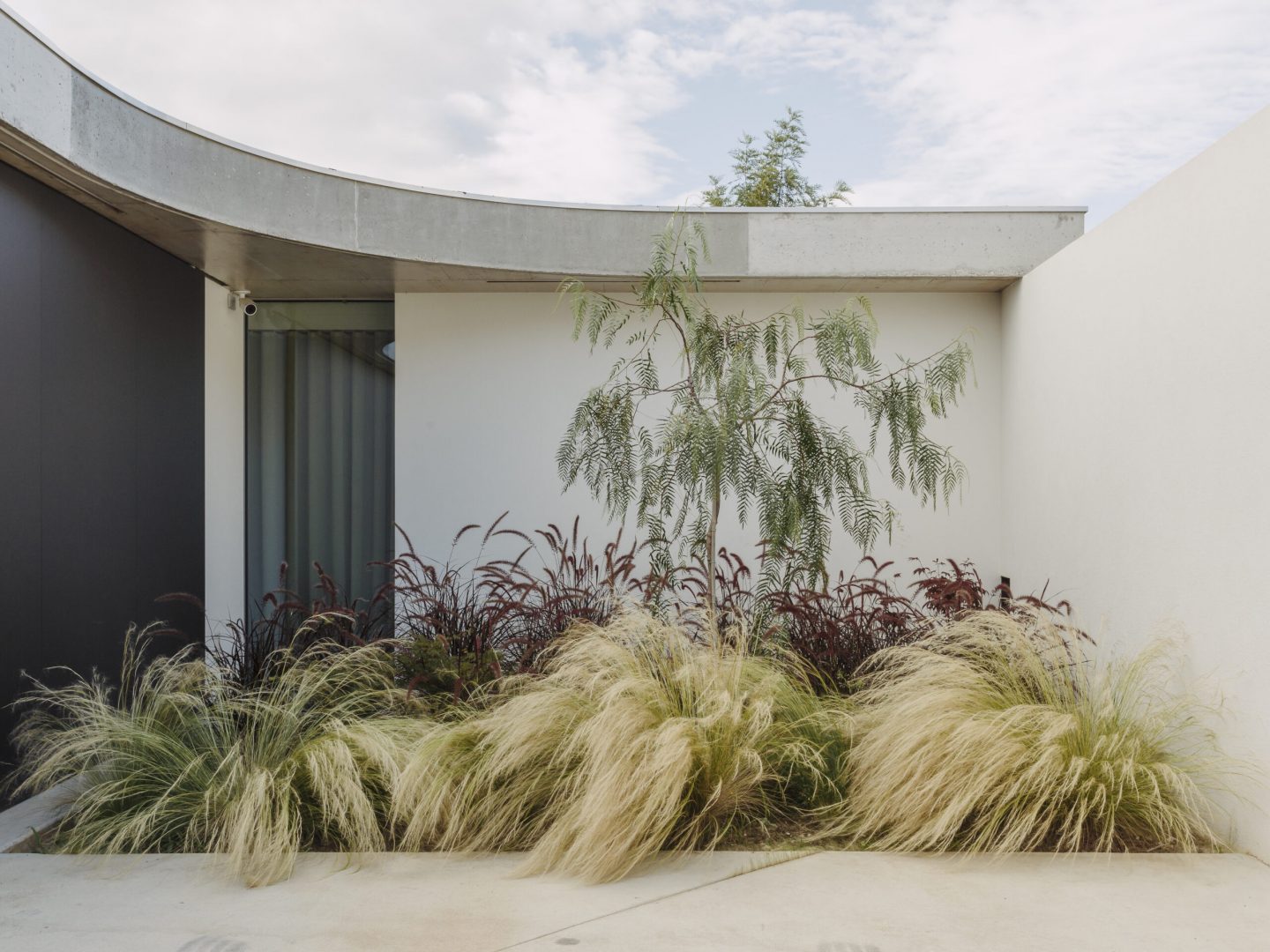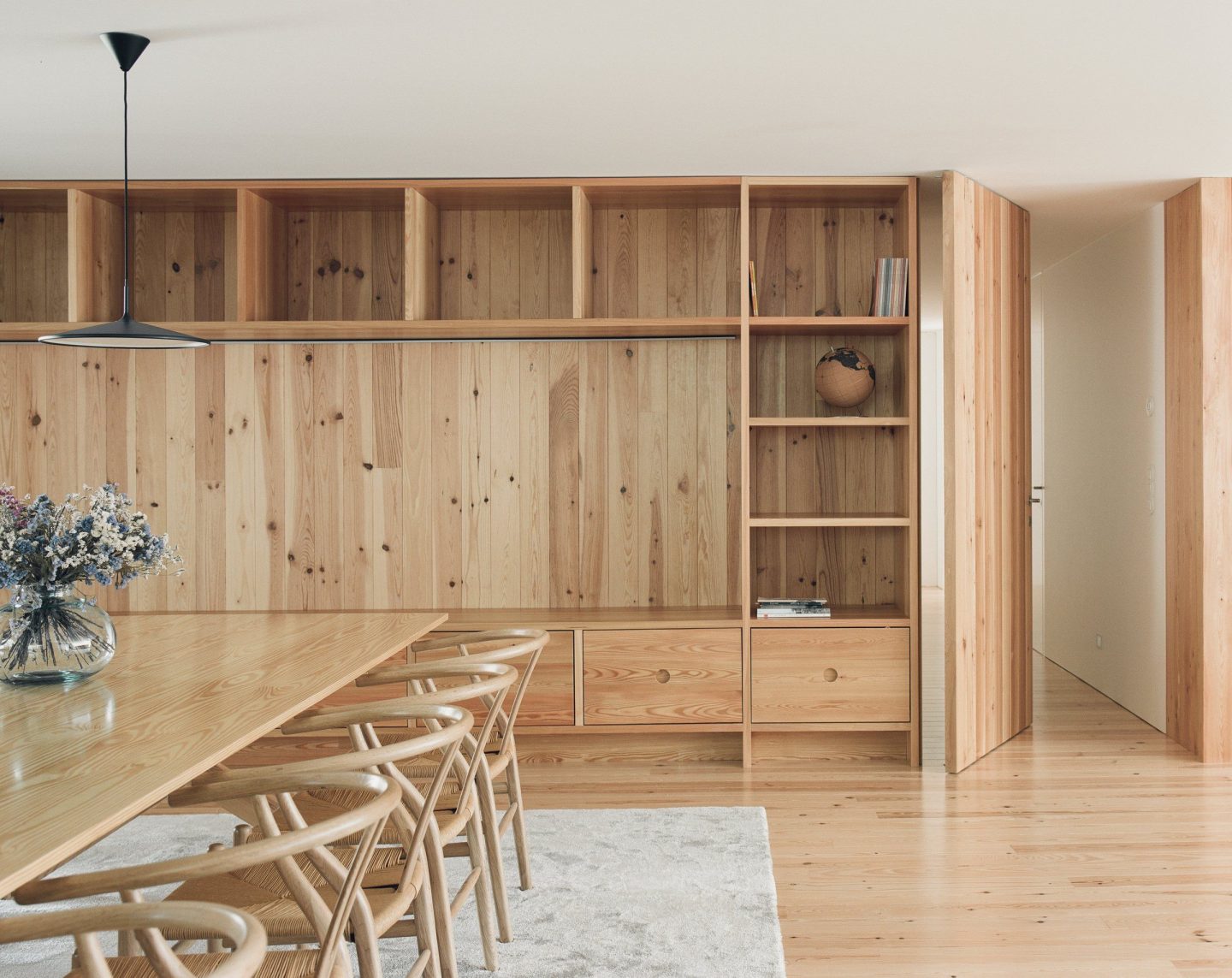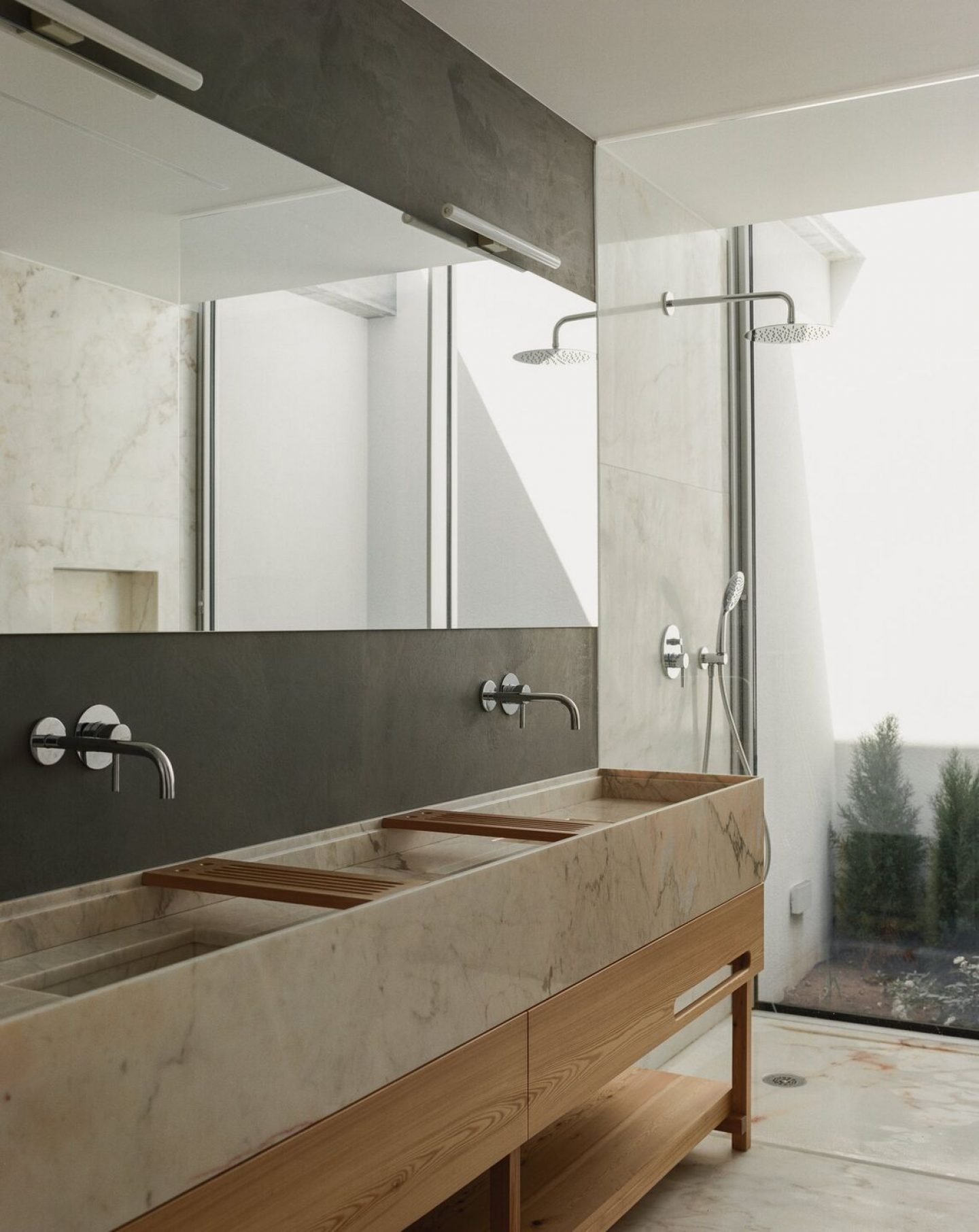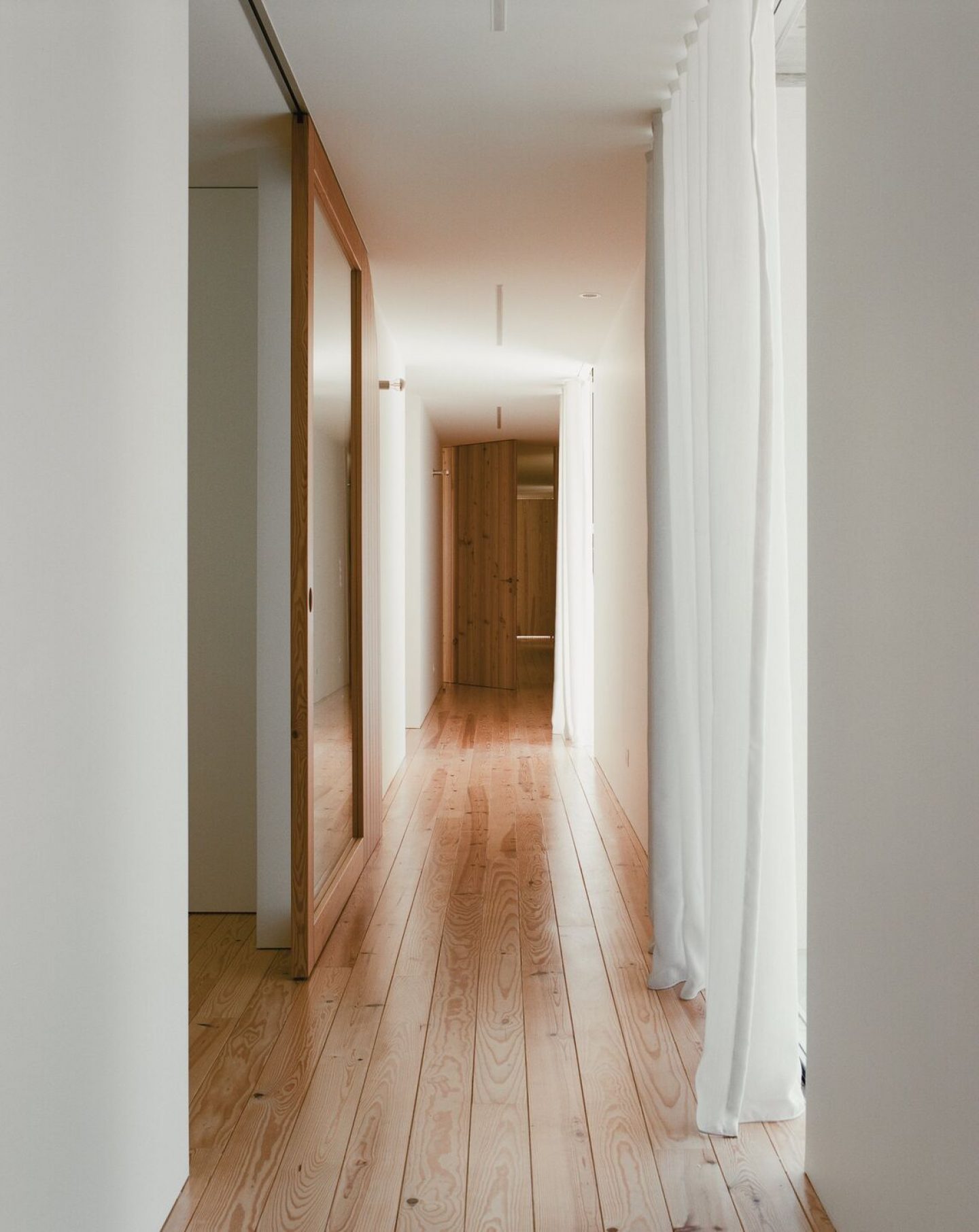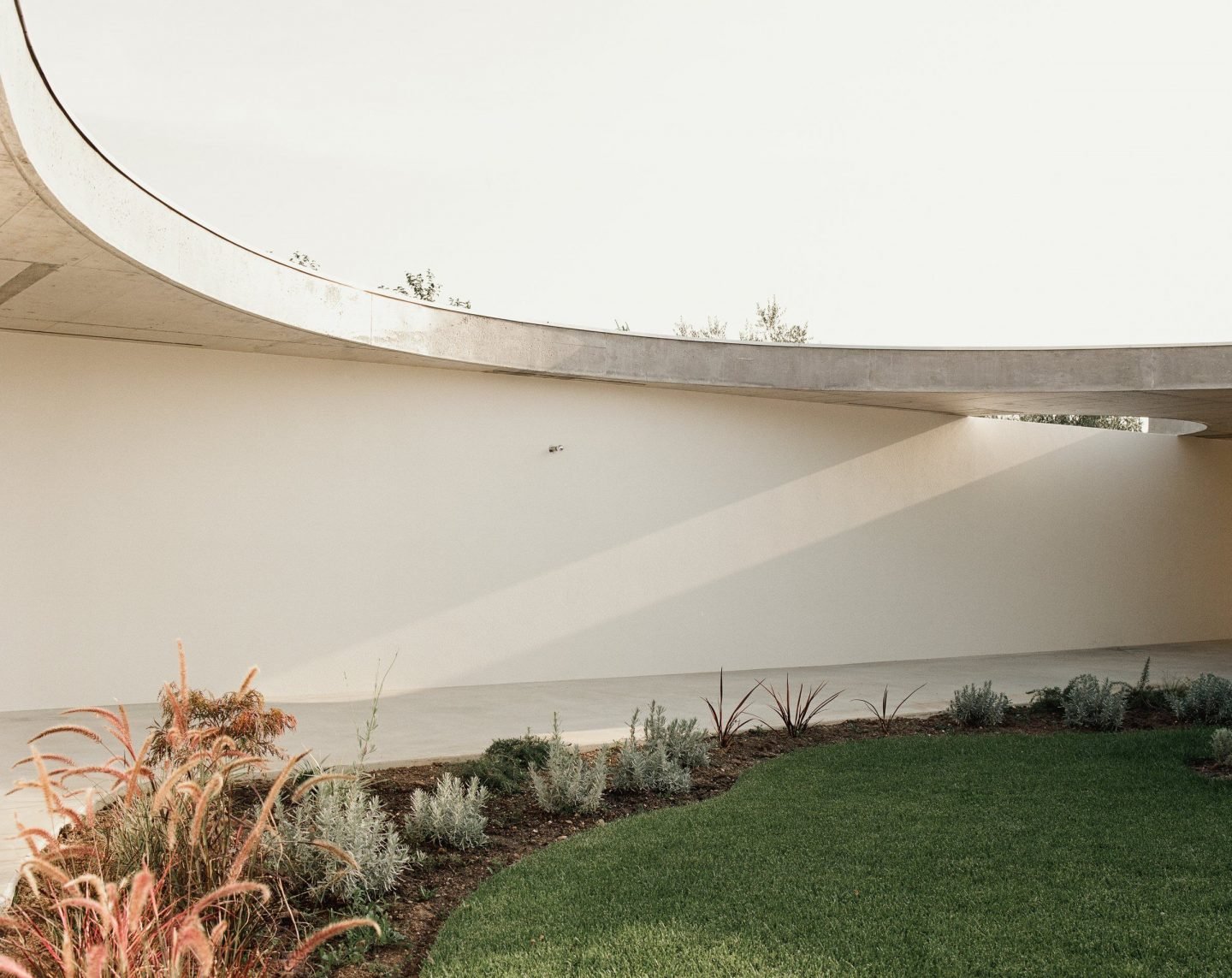 Source: Ignant