Just outside of JFK Airport Terminal 5, TWA Hotel—the airport's first on-site hotel—is a jump into the swinging 1960s. Ideal for an overnight sleep or a cocktail visit during a layover, the stunning space is a wanderer's paradise with a strong sense of design—a playful maze in which to get lost in the best of ways.
Opened in 2019, TWA Hotel is not only JFK Airport's first and only hotel but also an airport hotel like no other. A true gem for aviation geeks and design enthusiasts, TWA Hotel is a spectacular mid-century time capsuleFormerly part of a functioning terminal at JFK for Trans World Airlines (TWA) active since the 1960s, the hotel is the result of a long restoration, which turned the iconic head house building into a design retreat inspired by the year 1962—a crucial time that marked the opening of the Flight Center and the first American expedition to orbit the Earth. Under the revamped swooping concrete shell, an airy atrium of soaring glass with a split flap departure board and a sunken lounge with red upholstery welcomes guests and temporary visitors alike, immediately instilling a pleasant retro atmosphere. A true gem for aviation geeks and design enthusiasts, the place is a spectacular mid-century time capsule with winding staircases, walk bridges, small lounge areas, memorable amenities, and heritage features throughout. Red carpet tunnels connect the building to Terminal 5 as well as the rooms, which are divided into two semicircular buildings. All boasting runway or landmark views, the spacious rooms are well-appointed with thoughtful touches and materials, including warm walnut panels, terrazzo-tiled bathrooms, and brushed brass finishes. An intriguing mixture of old and new, their interiors combine elements of 60s modernism, from mid-century furnishings to Hollywood-style vanities, with contemporary comforts.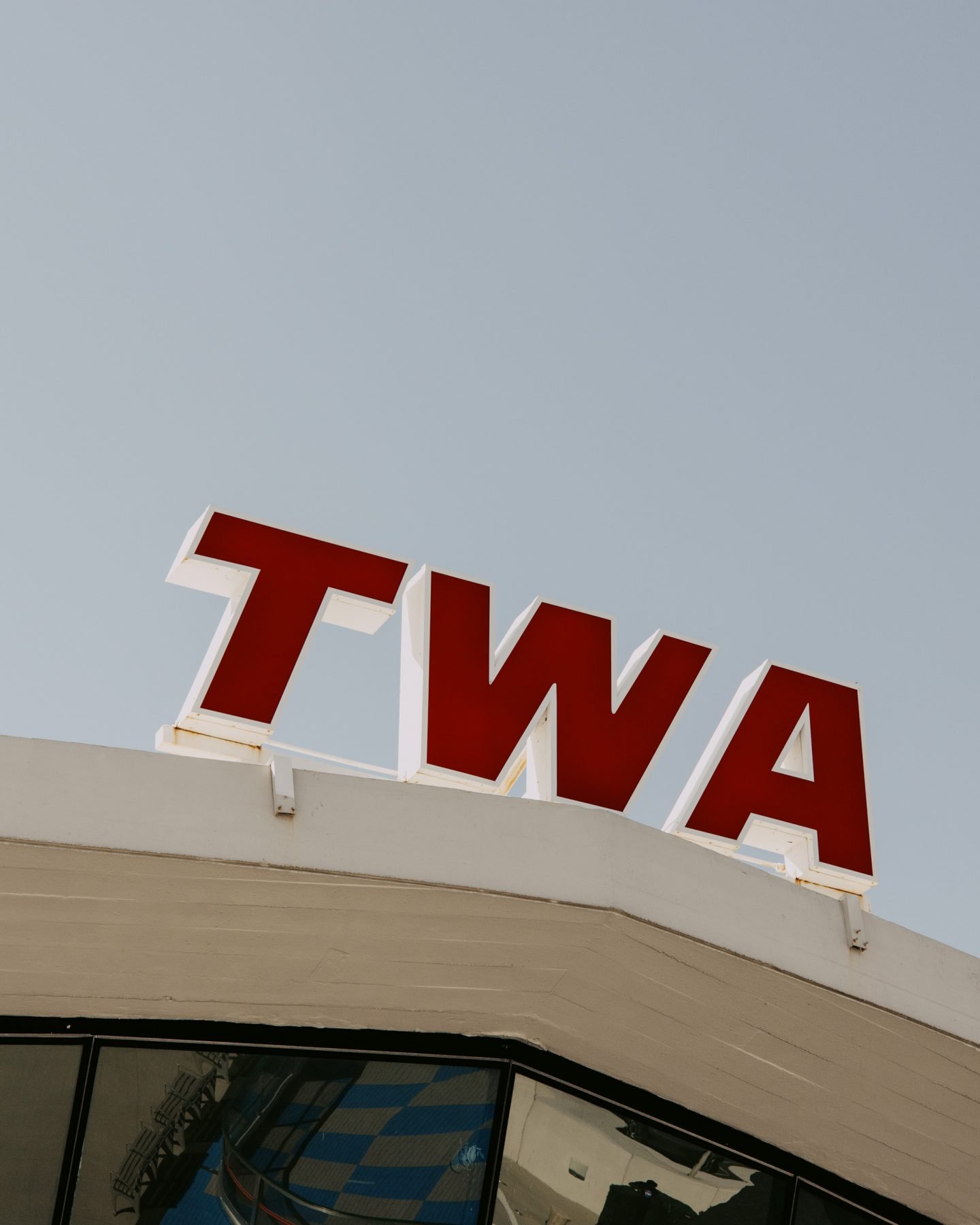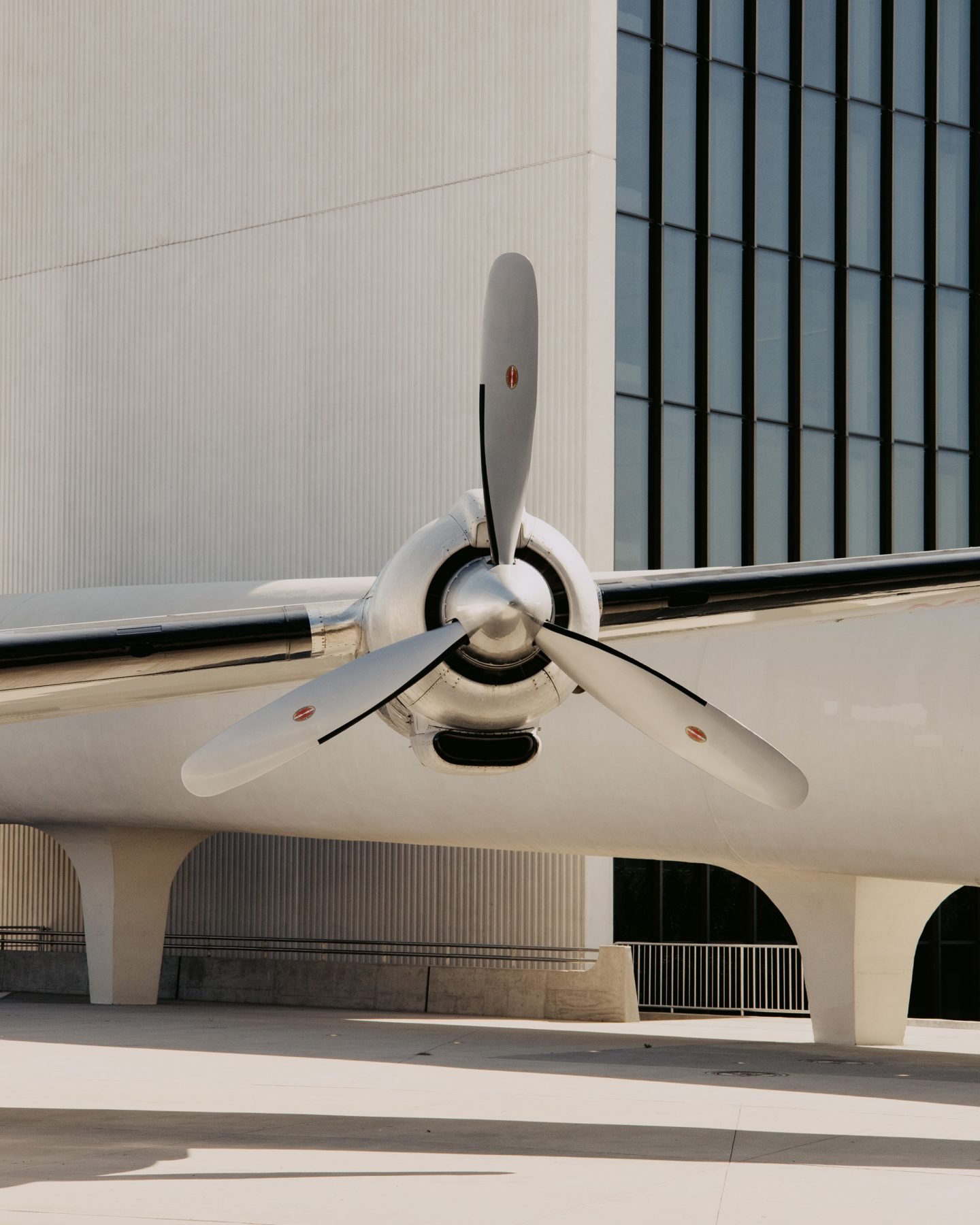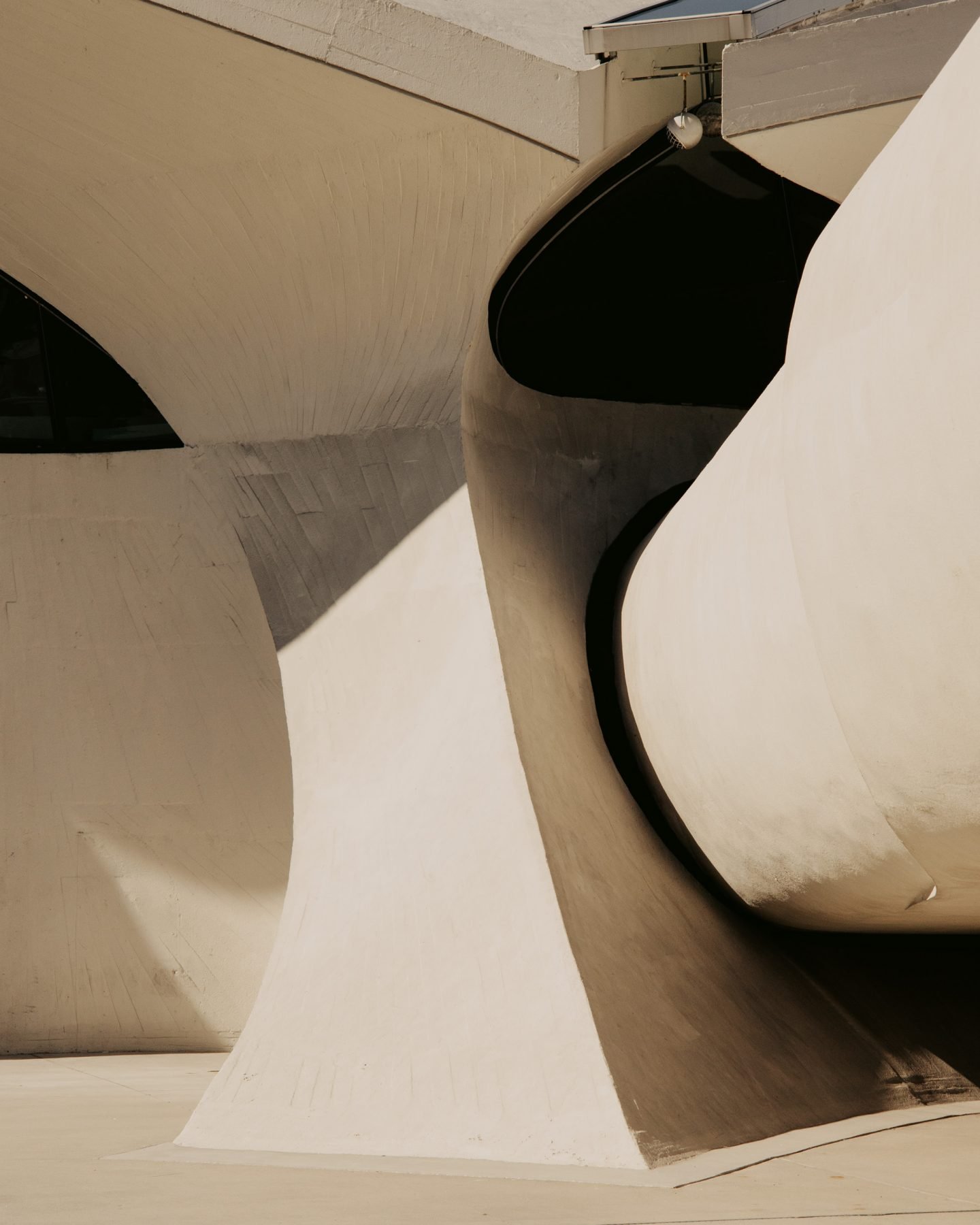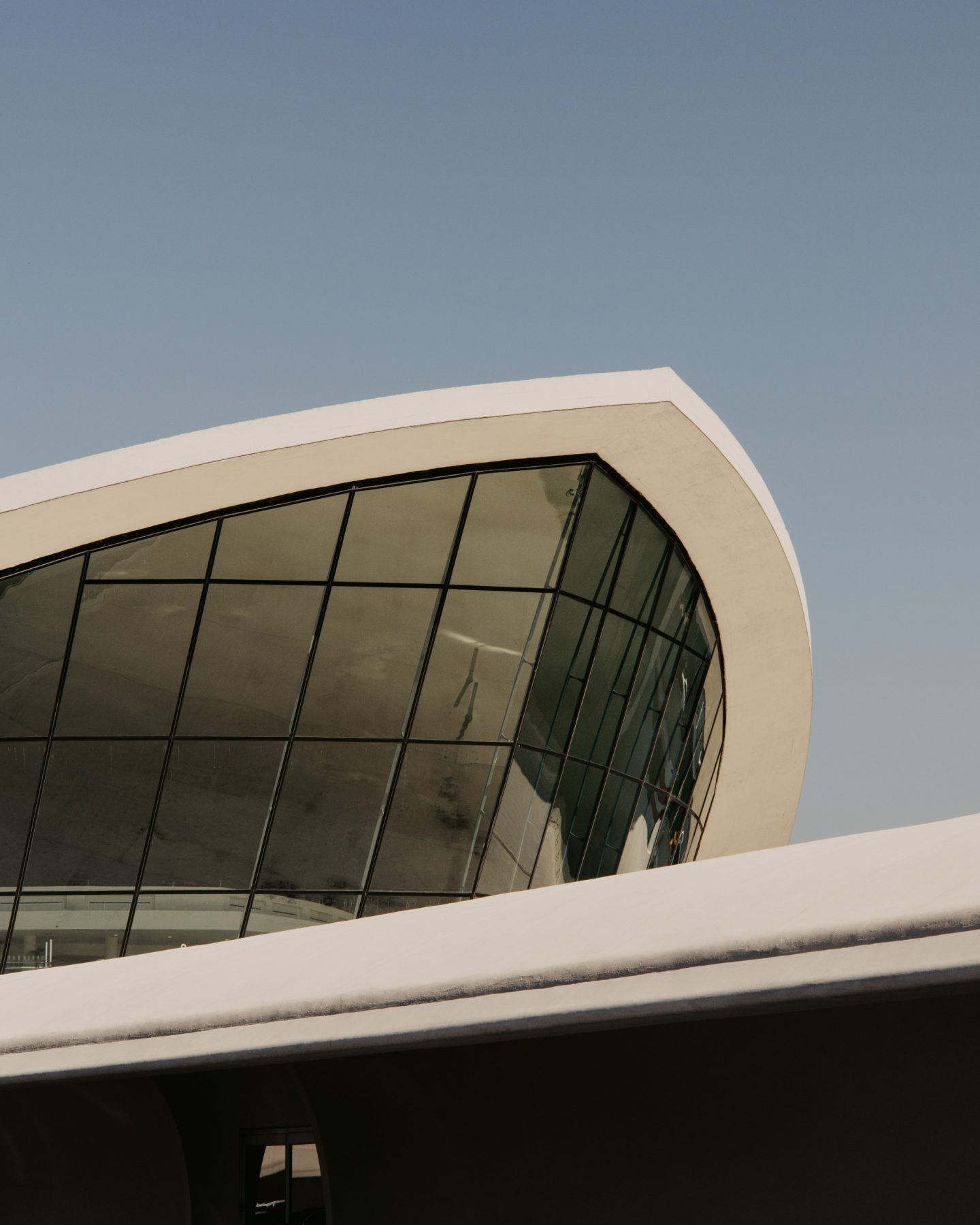 More than a regular hotel, the place is a playground for young and old
TWA, however, is more than a regular hotel. The place is a playground for young and old, with storefronts, a bank of payphones, a photo booth, a Twister room, a shoe shine station, replicas of offices and living rooms straight out of the 60s, history exhibitions and more. The hotel is also a destination for a drink or bite while soaking up captivating airport views. On-site must-visit culinary stops include the flagship restaurant Paris Cafè, the adjoining Lisbon Lounge, and the many grab-and-go food options at The Food Hall. Unique and with an enthralling luxe feel is the retro Connie Cocktail Lounge—an historic, now decommissioned aircraft-turned-bar, with a superb outdoor setting and views. Though restricted to guests only, a massive gym, a heated infinity pool, and an incredible observation deck facing runways and taxiways are the undeniable showpieces of the place—the ones making the stay at TWA an experience hard, if not impossible, to beat.
Source: Ignant