Furniture designer Frederik Fialin: On playfulness, experimentation, and never being categorized – ADC
The Danish-born Berlin-based designer Frederik Fialin makes bold yet playful minimalist furniture from hard-wearing, often recycled materials. He relishes the juxtaposition he creates in his pieces, combining elements such as dark construction steel with bright velour padding. Though classically trained as a cabinet maker, Fialin is constantly pushing boundaries and testing his ability. Most of all, as he recently told Ignant from his Neukölln studio, he wants to maintain a sense of fun.
Initially, the word 'industrial' might come to mind when considering Frederik Fialin's furniture – from rough-and-ready materials, such as repurposed aluminium, recycled plastic and construction steel, to clean geometric shapes. But this is not a category with which the Berlin-based Danish designer wishes to be associated.
"I like that what I do is honest. There is no bullshit: what you see is what you get."
"I'm kind of terrified to end up in this category, because it is just a phase, and it will pass at some point," Fialin says from his Neukölln studio. "I think everything has become extremely stripped of fun, of any color, and it's all so cold and raw and industrial – you see it in fashion as well. But this will turn, and I hope I can escape in time and not end up in this industrial box. This is very important to me."
Fun is a keyword in Fialin's repertoire. His 'Slope Chair' resembles a skateboard ramp, his 'Chunk Bench' and 'Chunk Chair' recall 3-D puzzle pieces or building blocks, and his 'Flower Table' can be reconfigured as one table or three. While his style has an overarching simplicity and naivety, his pieces are also bold, modern and super slick. "It's quite childish," he admits, "but I see that as a beautiful thing. I like that what I do is honest. There is no bullshit: what you see is what you get. It's all about the beauty and playfulness."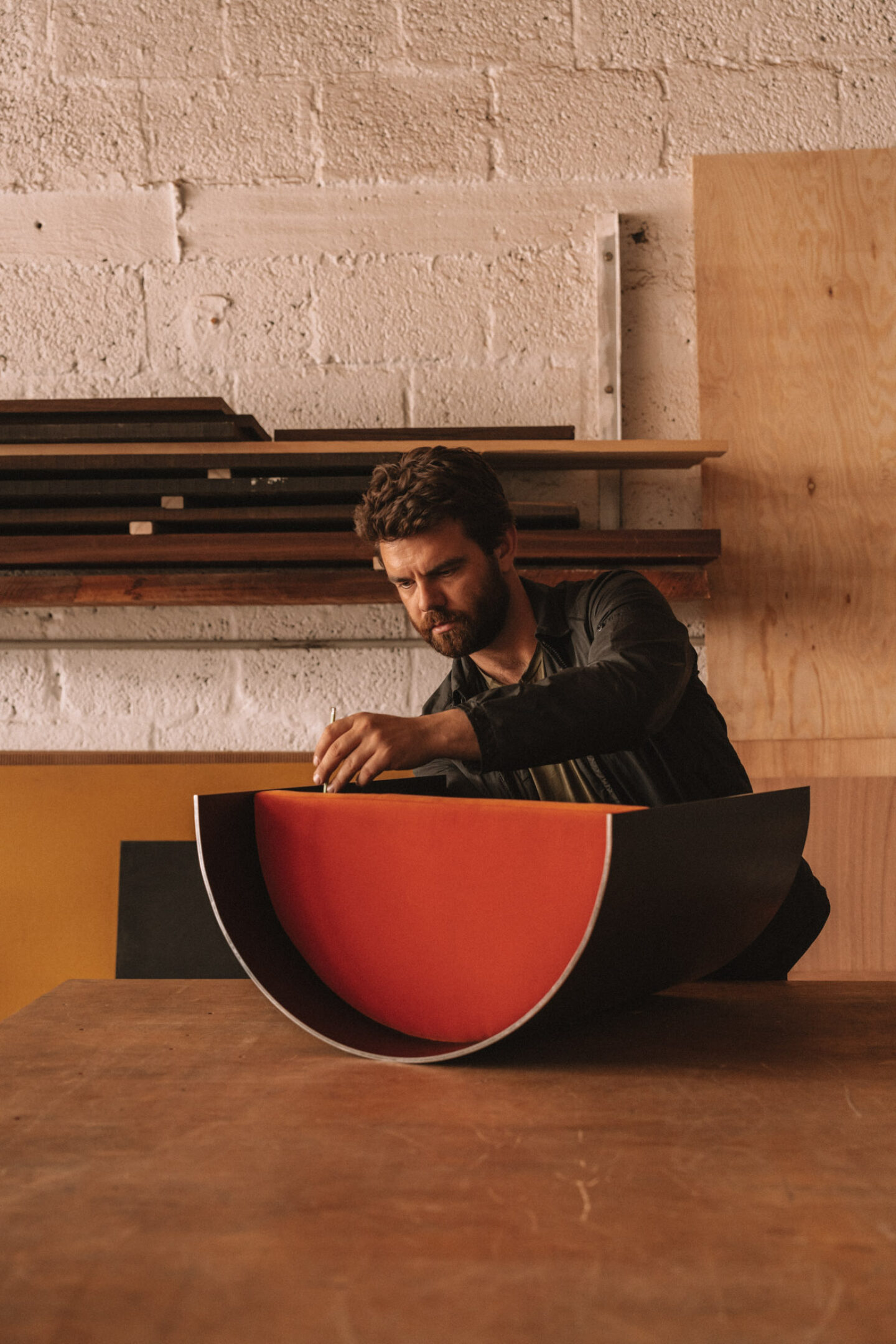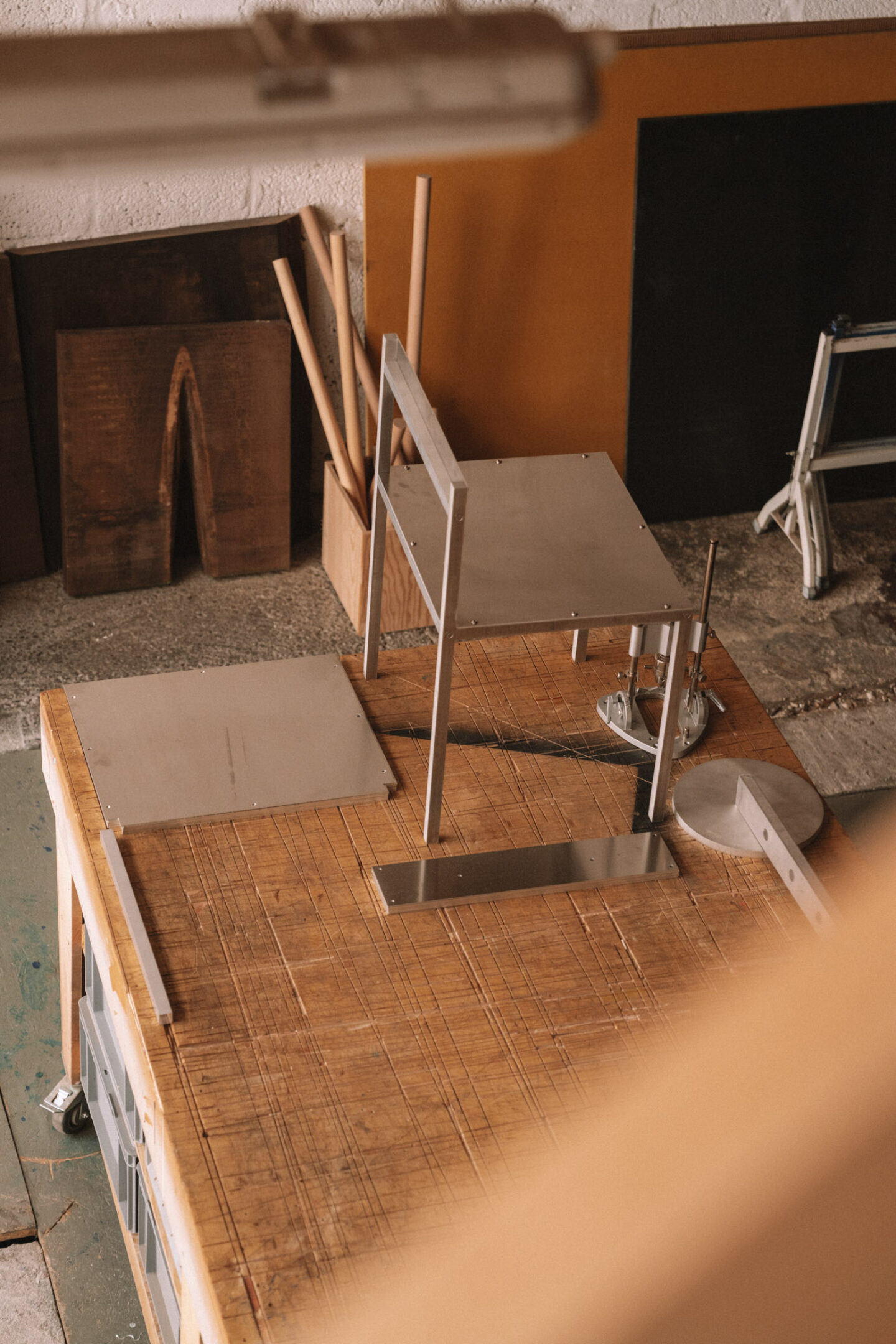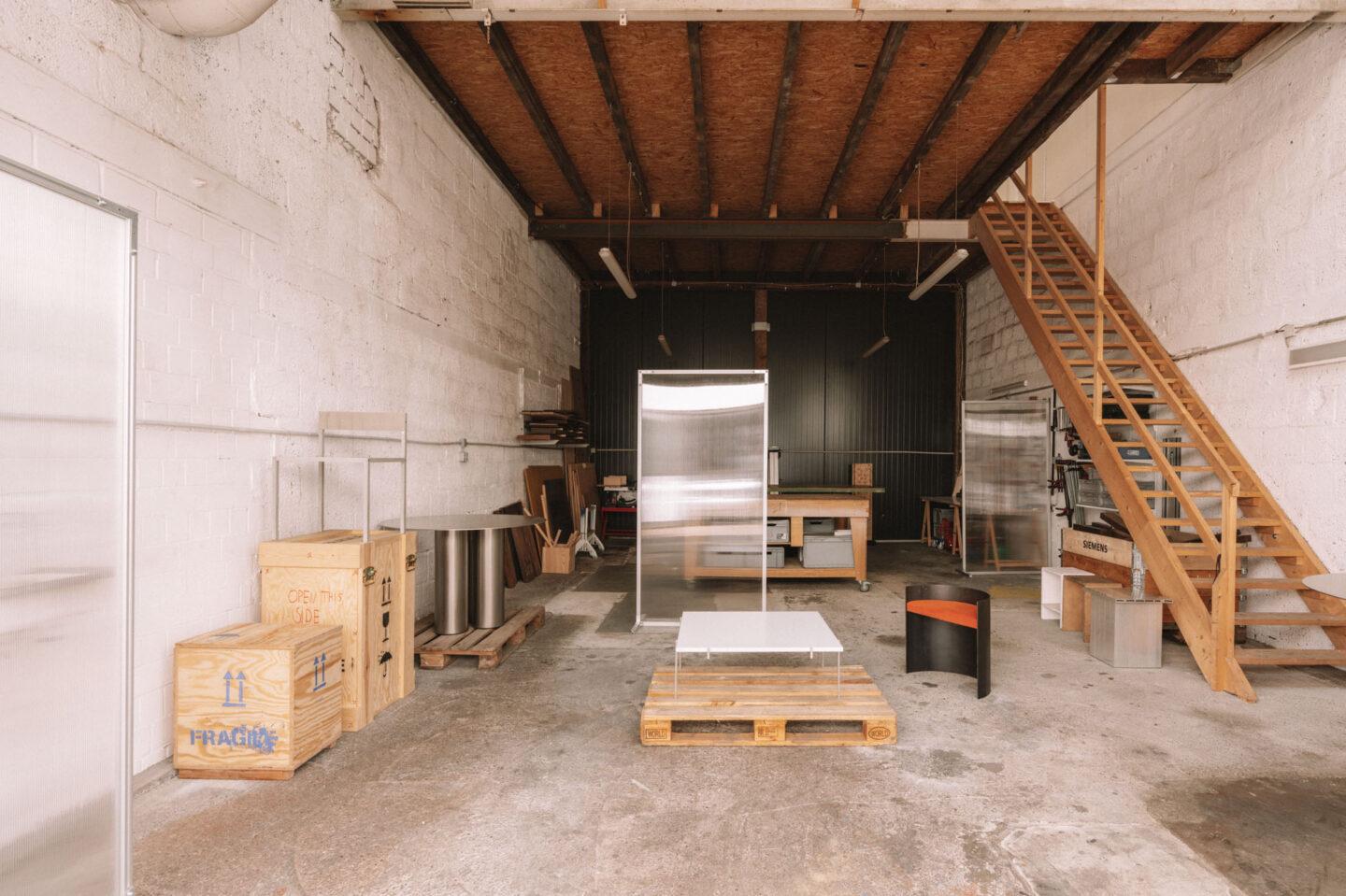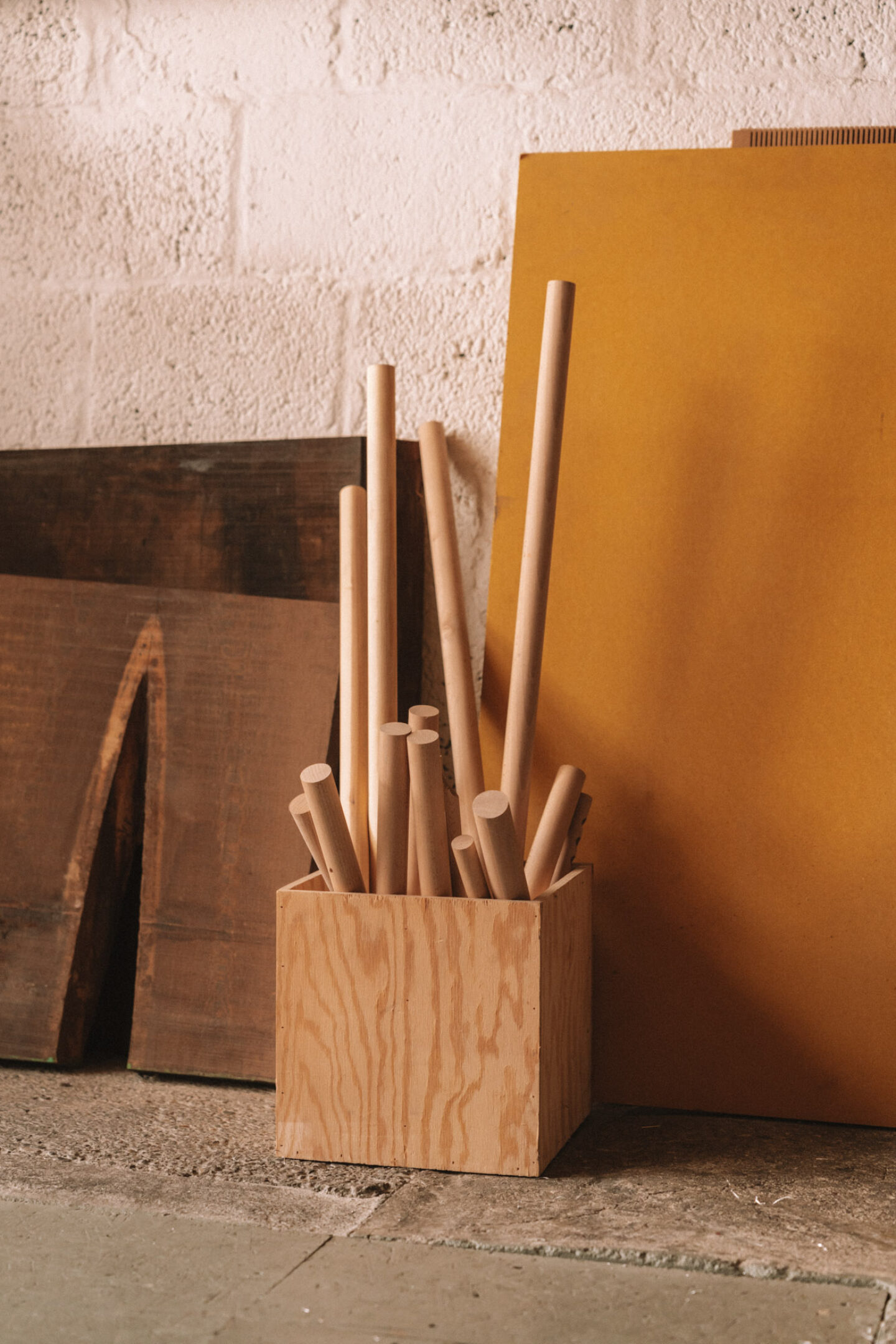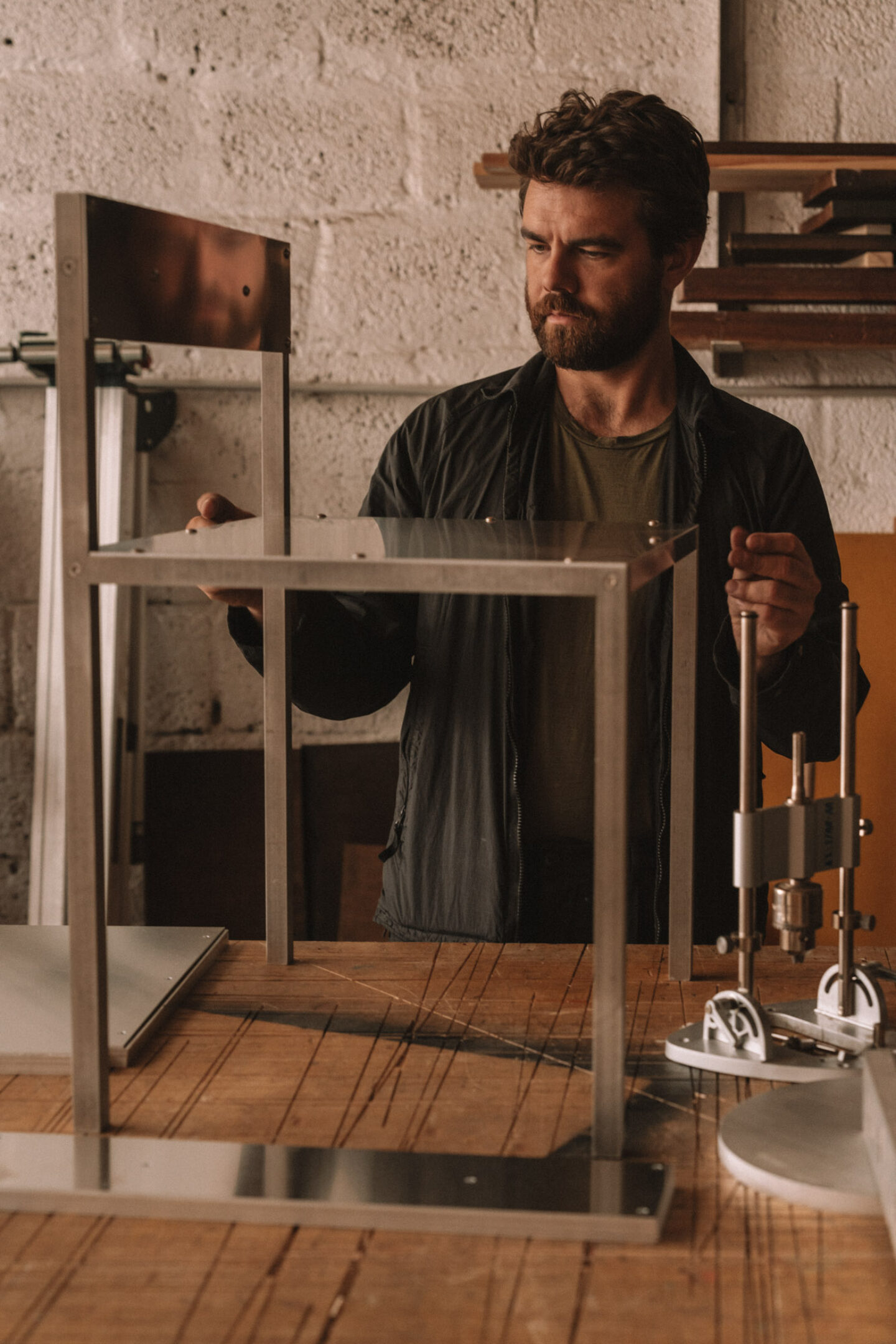 Born and raised in the suburbs of a small Danish city, Fialin attended university twice – first to study business, then IT. Both times he left before finishing because "it didn't feel right". His sister later suggested that he try a course in cabinet making, so he did, followed by an apprenticeship. He describes it as a "weird thing" that cabinet making is a severely underfunded area of training, compared with architecture, art and science, for example, especially considering it's such a classical vocation in Denmark. "It is a surprisingly low priority compared with those other subjects, so I wasn't pushed in any good direction," Fialin says. "But I pushed myself."
Part of that push was moving to Berlin in 2018. The classically trained Fialin got a job working for an artist who introduced him to a wide variety of materials, leading him to experiment more. "I have always been a curious person," he says, "but my ideas really came to life when I realized that anything is possible – even if you don't have the skills to make it happen, you will work it out if you just try it."
"Very rarely do I have a plan in mind. I'm mostly trying to test out my own ability and follow my own curiosity."
This organic, explorative way of working has remained with him. In this way, he creates intriguing pieces for individuals, such as dining tables, as well as for businesses, such as reception-area furniture, and the occasional interiors project, including the Voo Store renovation in Berlin. "The goal with my work can be very unclear," Fialin says. "Very rarely do I have a plan in mind. I'm mostly trying to test out my own ability and follow my own curiosity." He explains that there's usually strong mutual trust between him and his clients, and the main parameters are size and budget. Within those confines, he's free to experiment. And that's how he prefers to work. One such commission was Manta Manta, his 5.3m-long conference table for the Berlin-based production company BWGTBLD, which turned out to be a sharply curving aluminium marvel that can separate into three parts.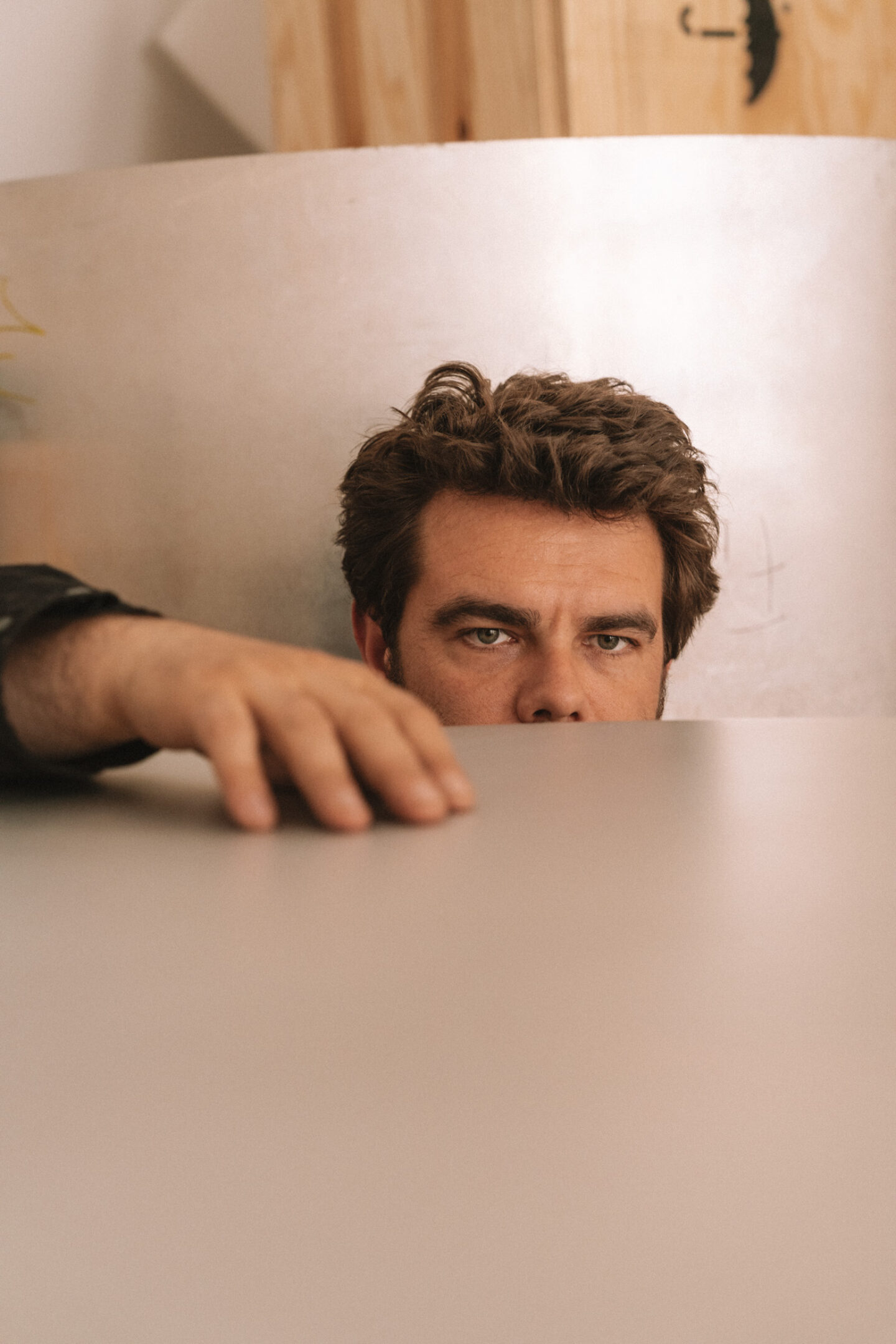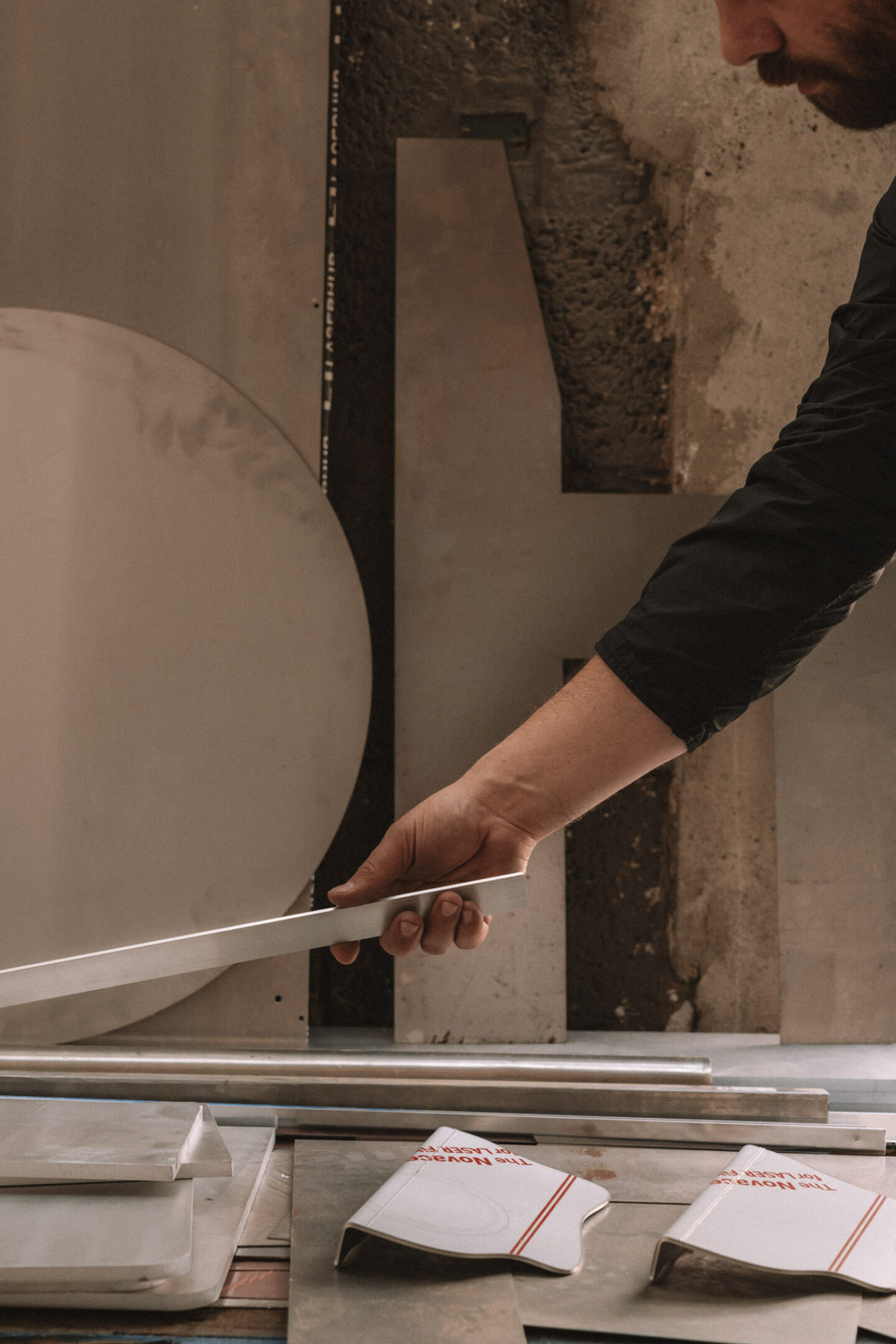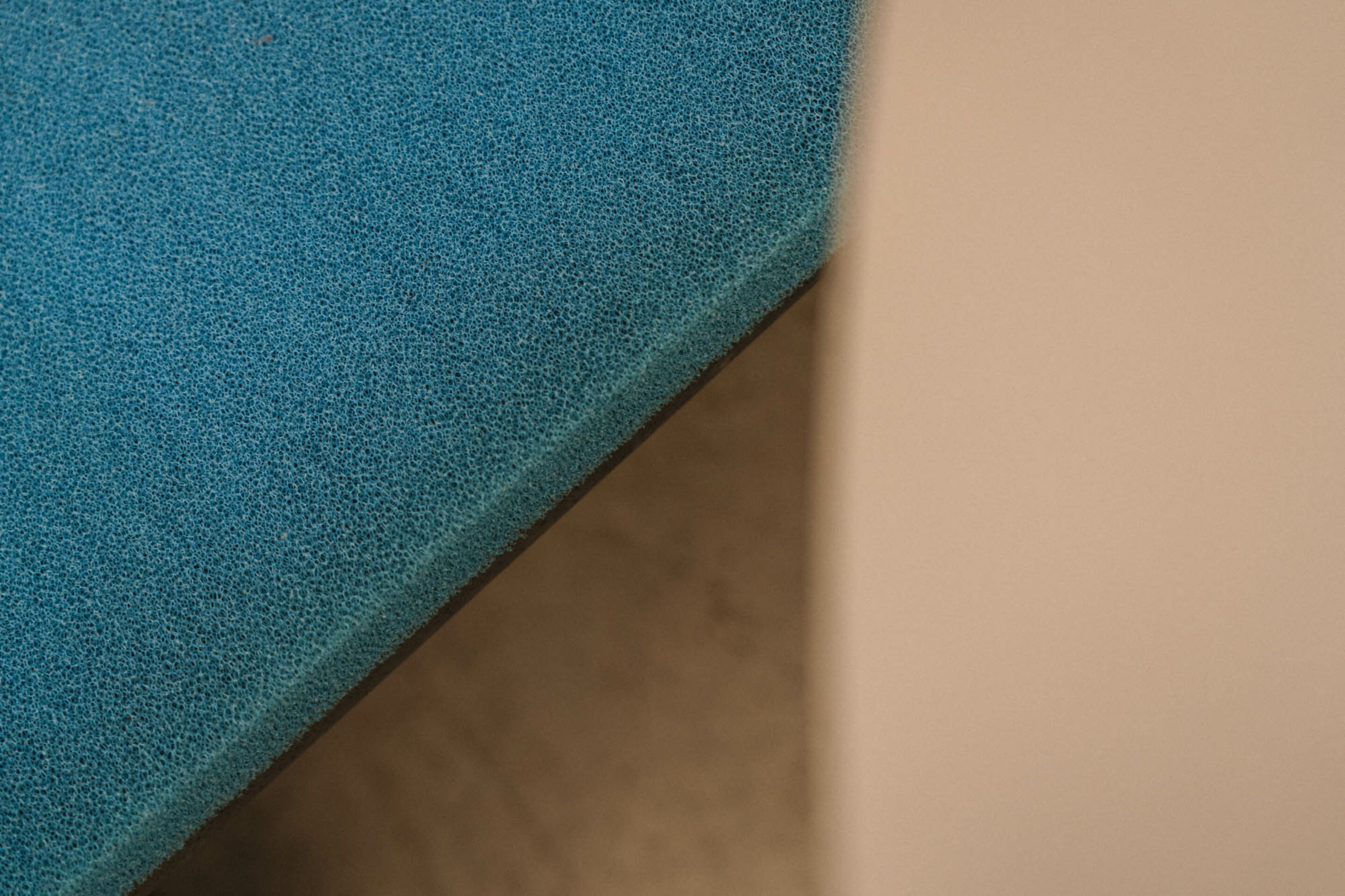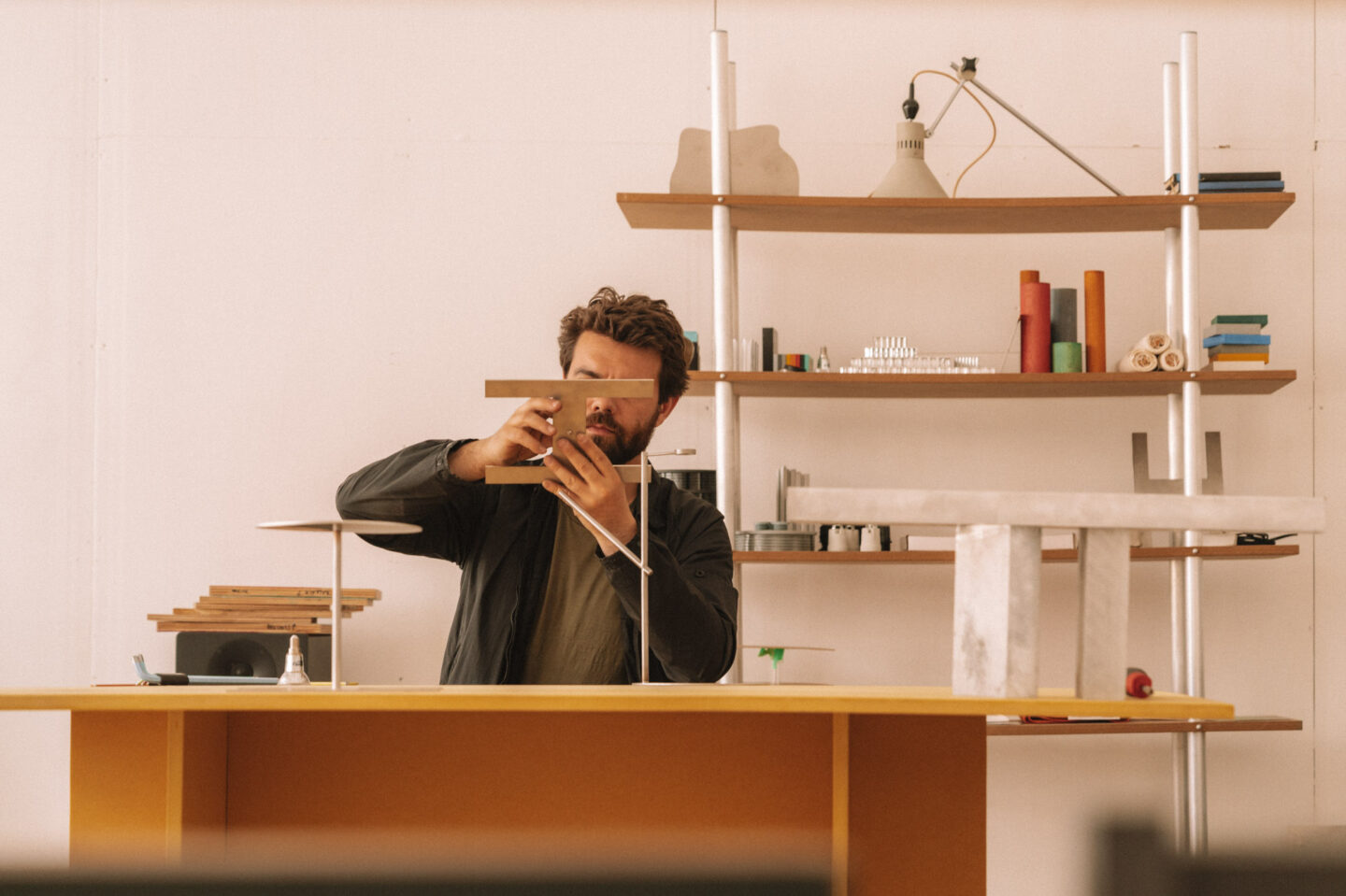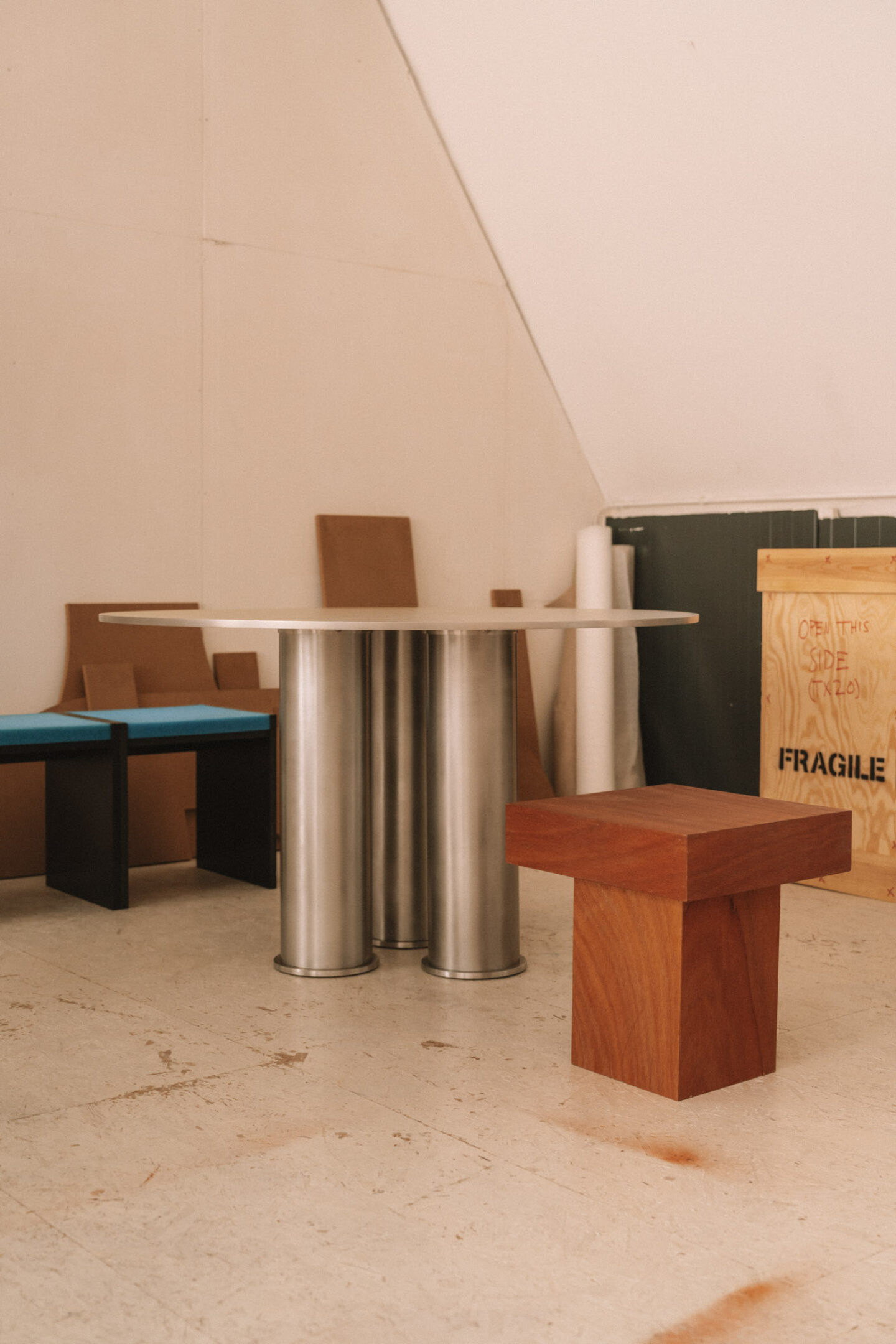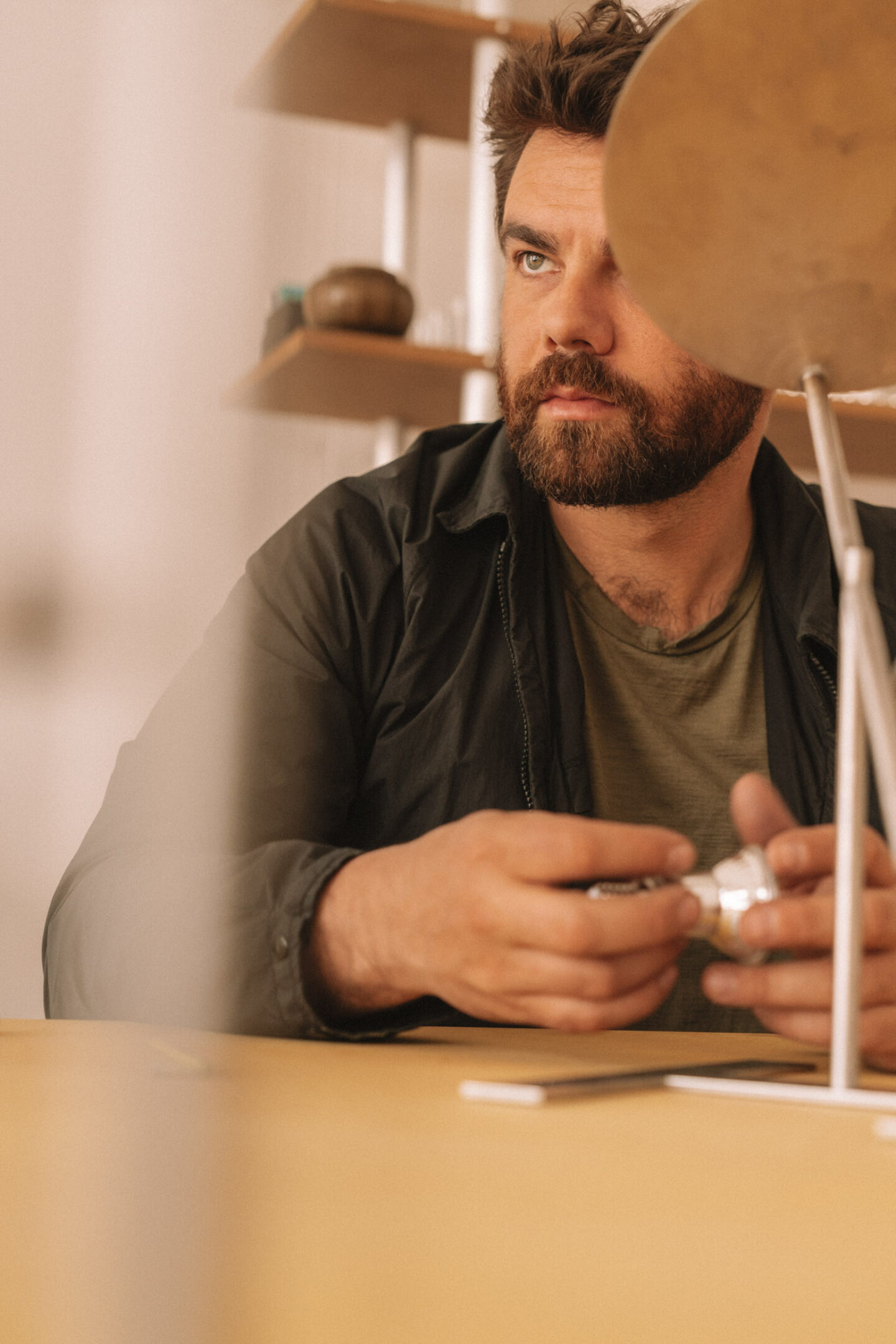 In 2021, he was tasked with furnishing the entire terrace of Slow's HQ, a hospitality collective based on the River Spree in Rummelsburg. As well as heavy dining tables in the tropical hardwood wengé and low lounge tables in steel, Fialin created the rest of the pieces – minimalist lounge chairs, daybeds and stools – out of an anthracite-gray recycled plastic reinforced with fiberglass. "The recycled plastic was a new thing for me at the time – and a bit of a pain in the arse to work with," he says with a laugh. "But now, it has become one of my staple materials. It's normally used for walking paths over sandy beaches, because it is long-lasting and UV-proof. You can even put it underground and it won't break; it's pretty hardcore."
"I have no leftovers from what I make, and my pieces are made with builders' materials, so people will potentially have them for life."While he admires the qualities of plastic for durable designs, Fialin says he finds it problematic that recycled materials usually cost a lot more than new ones, because the processes are not standardized. "What I do is fundamentally long-lasting, so that is the biggest point when it comes to sustainability for me," he says. "I have no leftovers from what I make, and my pieces are made with builders' materials, so people will potentially have them for life. Nothing can change that… except maybe if they're set on fire!"
Much of Fialin's furniture is also highly multifunctional, and suitable for indoor and outdoor use. While this adds another sustainable dimension, versatility, he insists, is not always intentional and happens more by chance, given the durability of his chosen materials: "It's nice, though, because it opens a lot of possibilities and a broader range of clients. The more I learn, the clearer I can be. So, I will be able to set more specific end goals at some point, but I think it's beneficial for me to work this way. It's kind of random, but not really."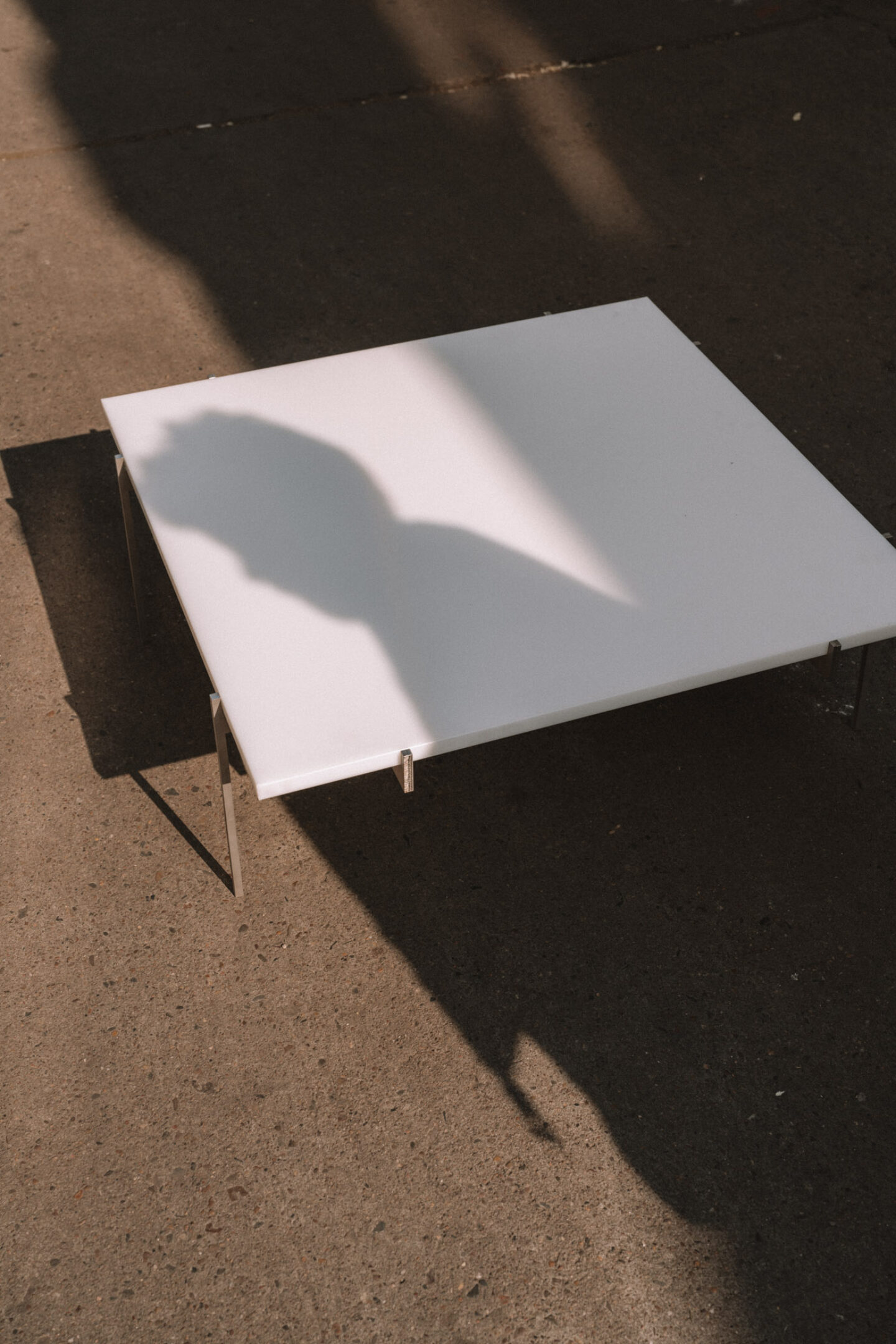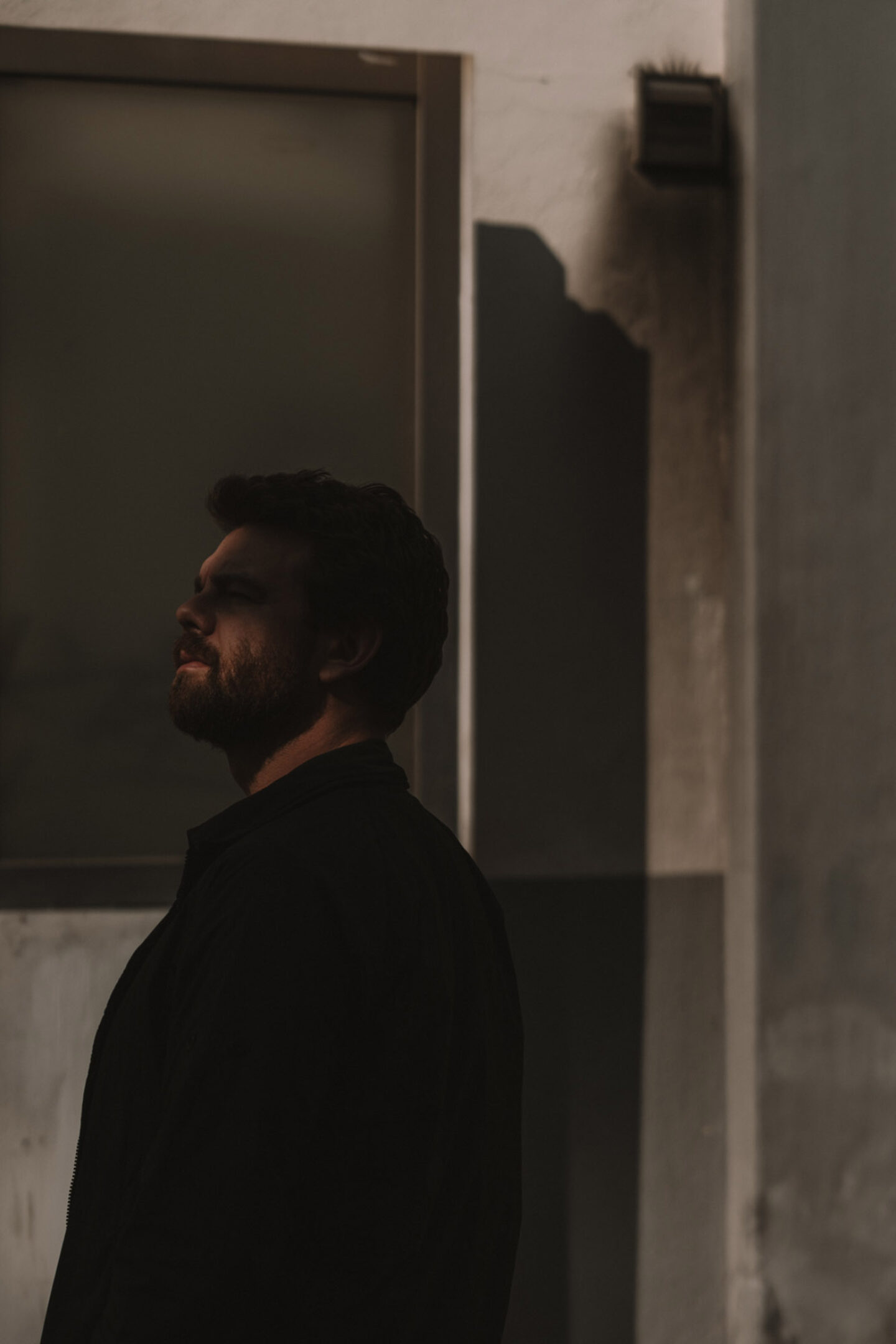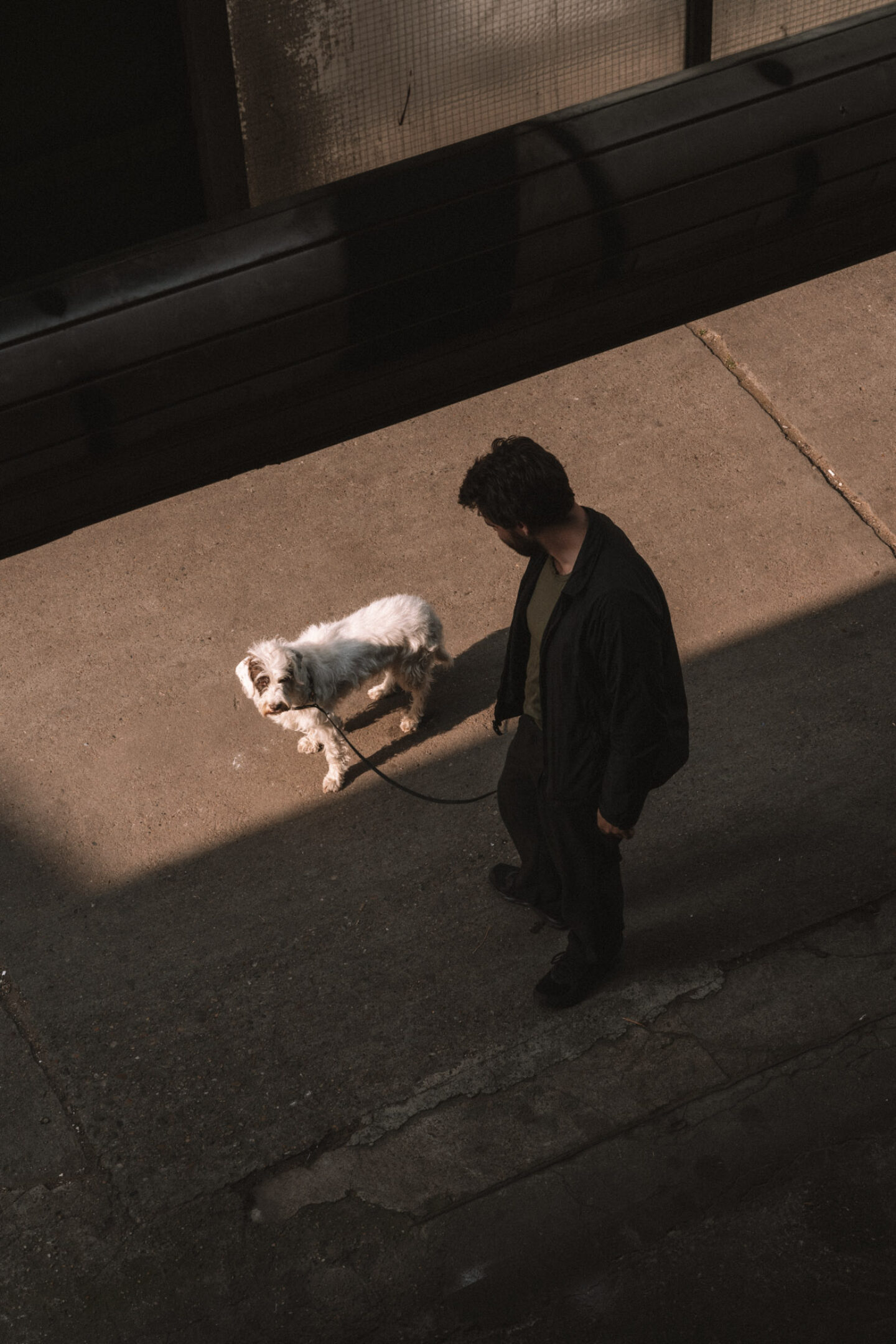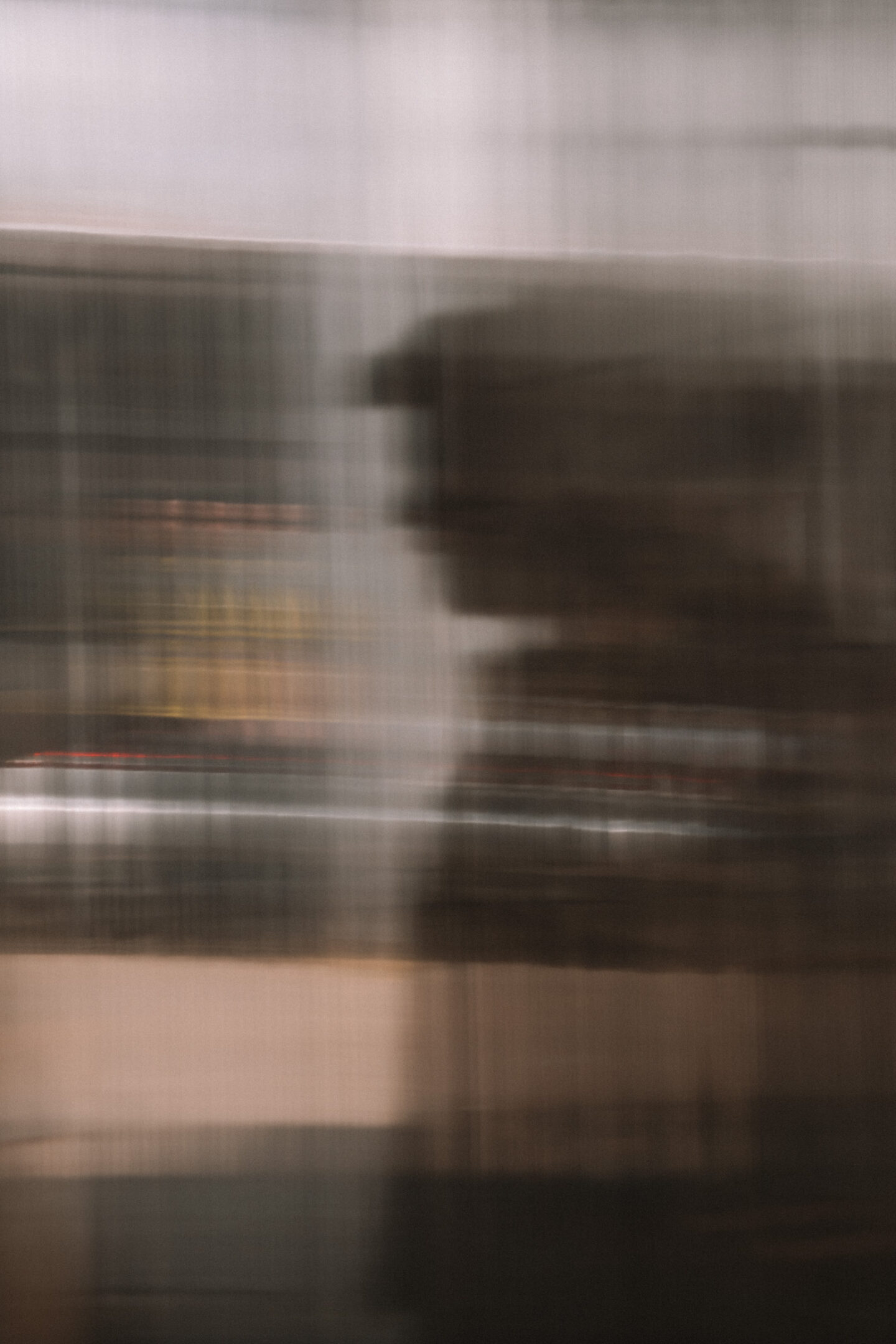 "I've been incorporating more fabric lately, because otherwise, it's going to all end up being bold and boring and minimalist."
From his spacious Neukölln studio, where he works with a few assistants and his Italian rescue dog, Gigi, Fialin is, as always, exploring new territory. He's already begun moving away from industrial minimalism by injecting color and comfort into his designs. His new 'Half Stool' is a half-moon shell of 5mm black construction steel with an orange velour cushioned seat. "I like the clash of soft velour upholstery with a rugged construction shell," he says, while confessing to not having the patience for fabrics and regularly outsourcing such skills to a "good handful of people". Fialin's wonder and inquisitiveness for his craft are palpable: "Upholstery, to me, is like magic. I've been incorporating more fabric lately, because otherwise, it's going to all end up being bold and boring and minimalist. And I like a bit of fun!"
Source: Ignant