Embodying Polished Essentialism, Formafantasma for Quadrodesign's Open-Air Shower Celebrates Pure Sensation – ADC
Warm light, soft breeze, birdsong in the distance. A gentle stream of water spritzing sun-kissed skin. To shower in the open is to indulge in nature. As our planet's vital resource, water is an element that those of us with the privilege of free access tend to take for granted.
Yet the quality of its delivery can make the difference between a quotidian task and a pleasurable ritual. Beneath the smooth curve of the freestanding FFQT Outdoor Shower Column, designed by Formafantasma for Quadrodesign, boundaries dissolve between the inner and outer, sensation and emotion, swirling into a purely elemental experience.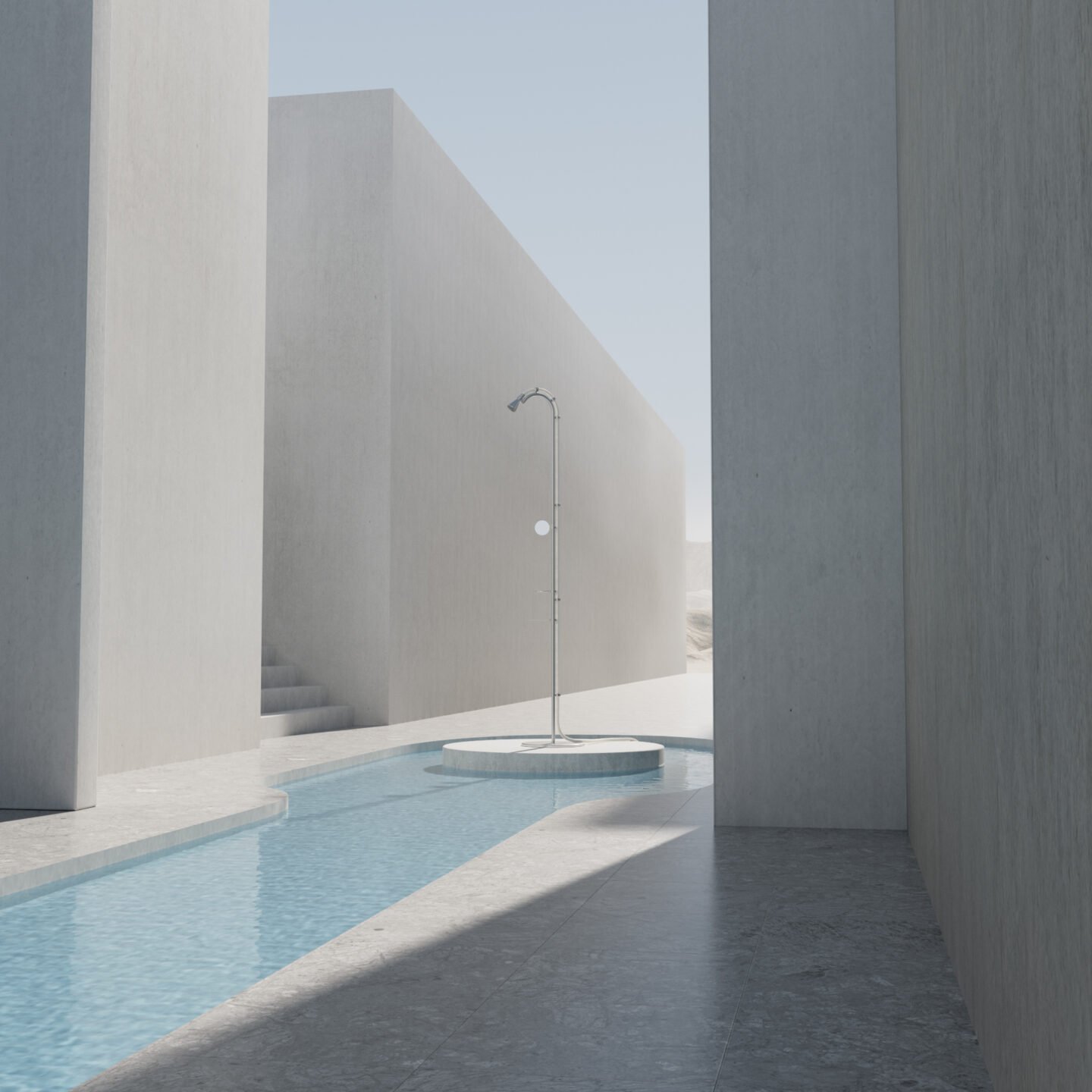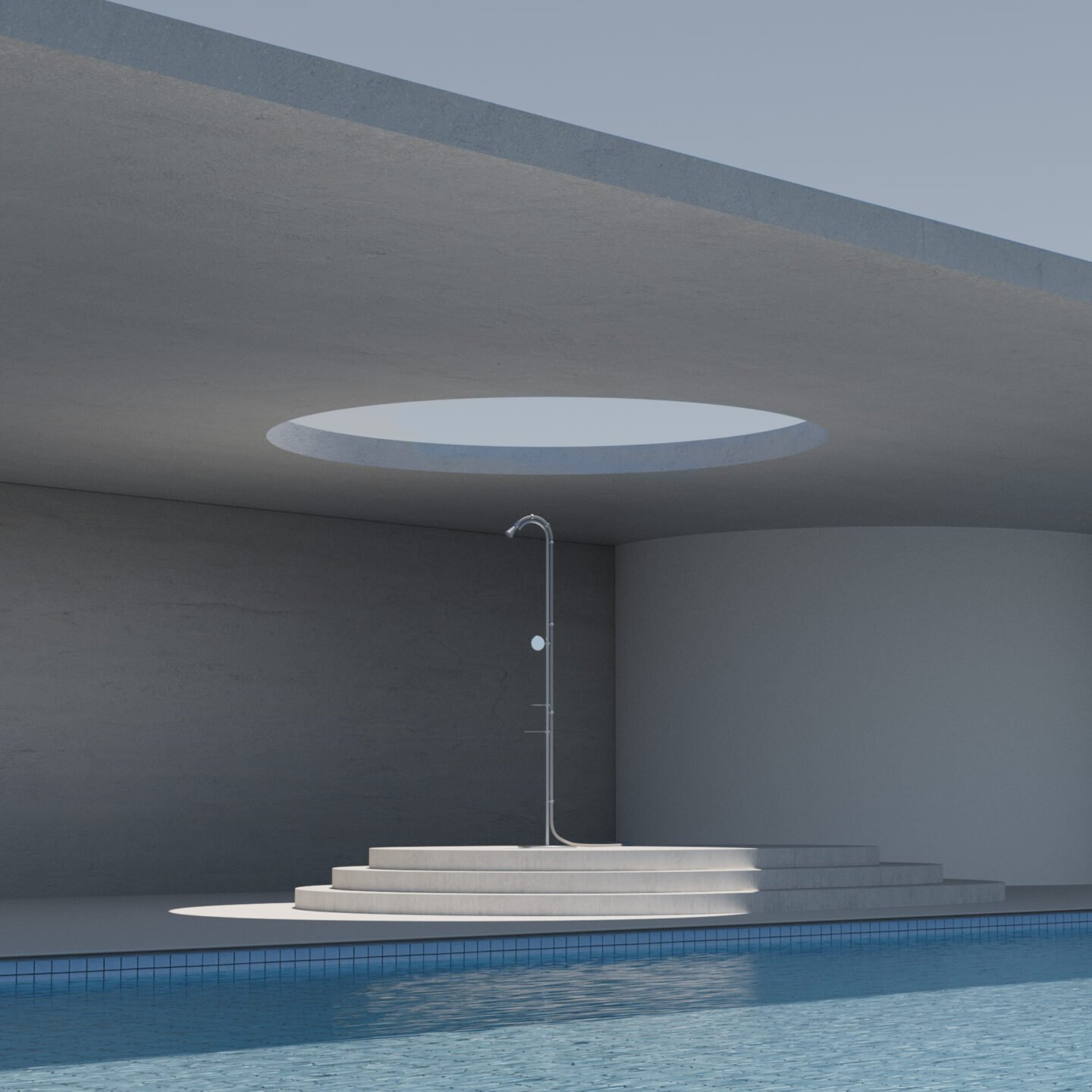 Born from a collaboration between the youthfully spirited Italian tapware and accessories manufacturer Quadrodesign and research-driven design studio Formafantasma, the essentialist form of the FFQT outdoor shower emerged from an investigation into the technical nuances of stainless steel that the partners embarked on during the pandemic-prompted global slowdown. Formafantasma founders Simone Farresin and Andrea Trimarchi had previously collaborated with Quadrodesign's creative director Enrico Magistro, who together with his sister Elena Magistro leads the family-run enterprise that was founded by their father Carmelo in 1978. When Farresin and Trimarchi relocated to Milan from the Netherlands, they commenced conversations on marrying form and function, art and craft – each learning from each other's expertise to present a unique solution grounded in their shared commitment to positive ecological impacts at every stage of product development.
"Sometimes design is effective when it is at its most subtle state."
The resulting shower column is as efficient as it is essential, requiring only the addition of a standard 5/8" garden hose to activate its pleasing stream of water. Placed poolside, on a beach house verandah or in under the green canopy of a lush overgrown garden, the shower column is resolute in its reduced form and quietly elegant in the gleam of its high-performance AISI316L stainless steel. The shower column is one of several solutions in the FFQT range of stainless-steel tapware realized by Formafantasma for Quadrodesign, first released in Fall 2022. Joining the classic components of a bathroom collection are progressive designs such as an inbuilt soap dispenser and modular add-on accessories including a mirror and shelves. Each piece is united in its seamless simplicity and function. In the words of Formatantasma, "sometimes design is effective when it is at its most subtle state."
Source: Ignant