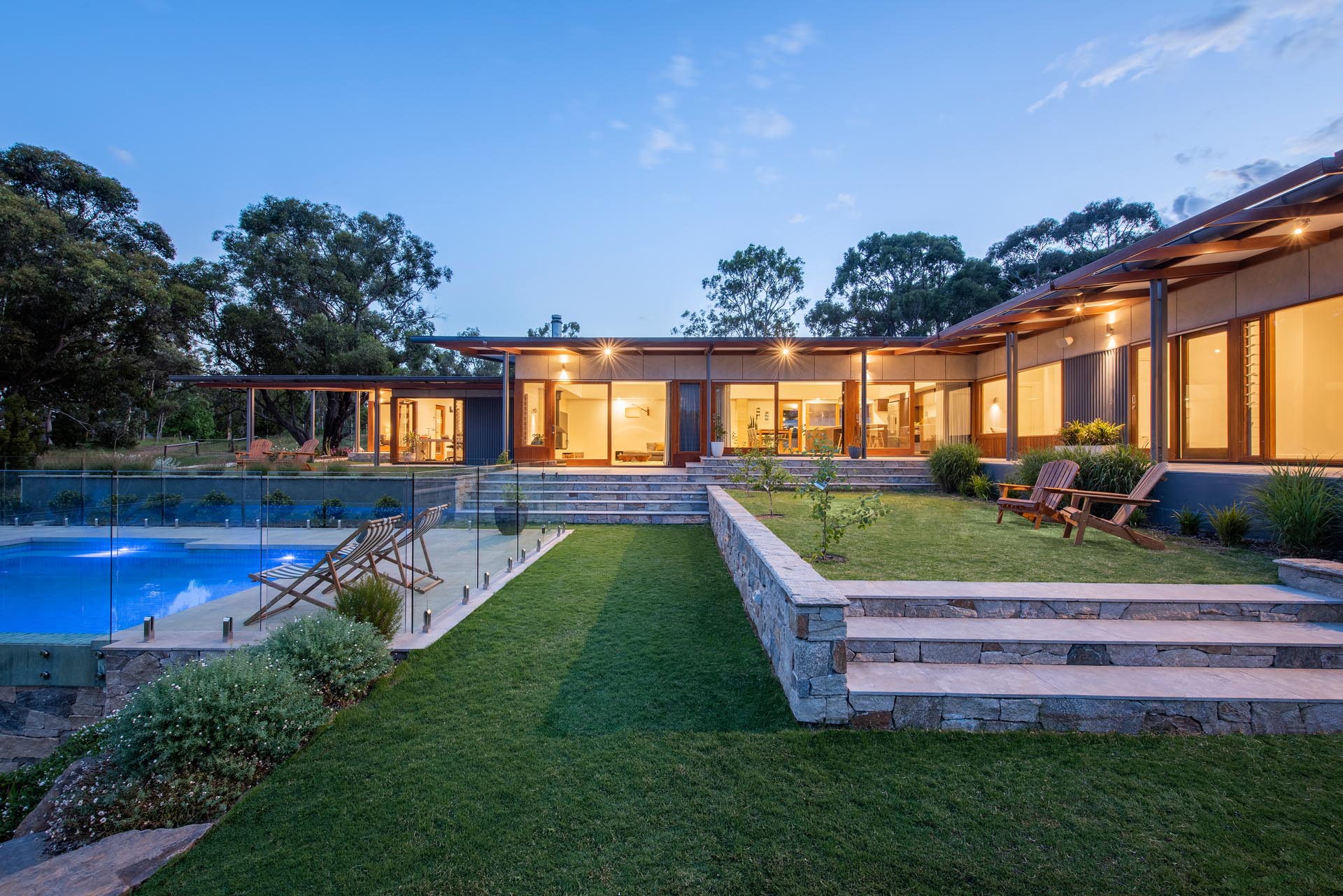 Mountford Williamson Architecture has designed a new home in Australia, that includes views across the neighboring vineyard and beyond.
The 'L' shaped floorplan of the home creates protected outdoor space and works with the topography of the site.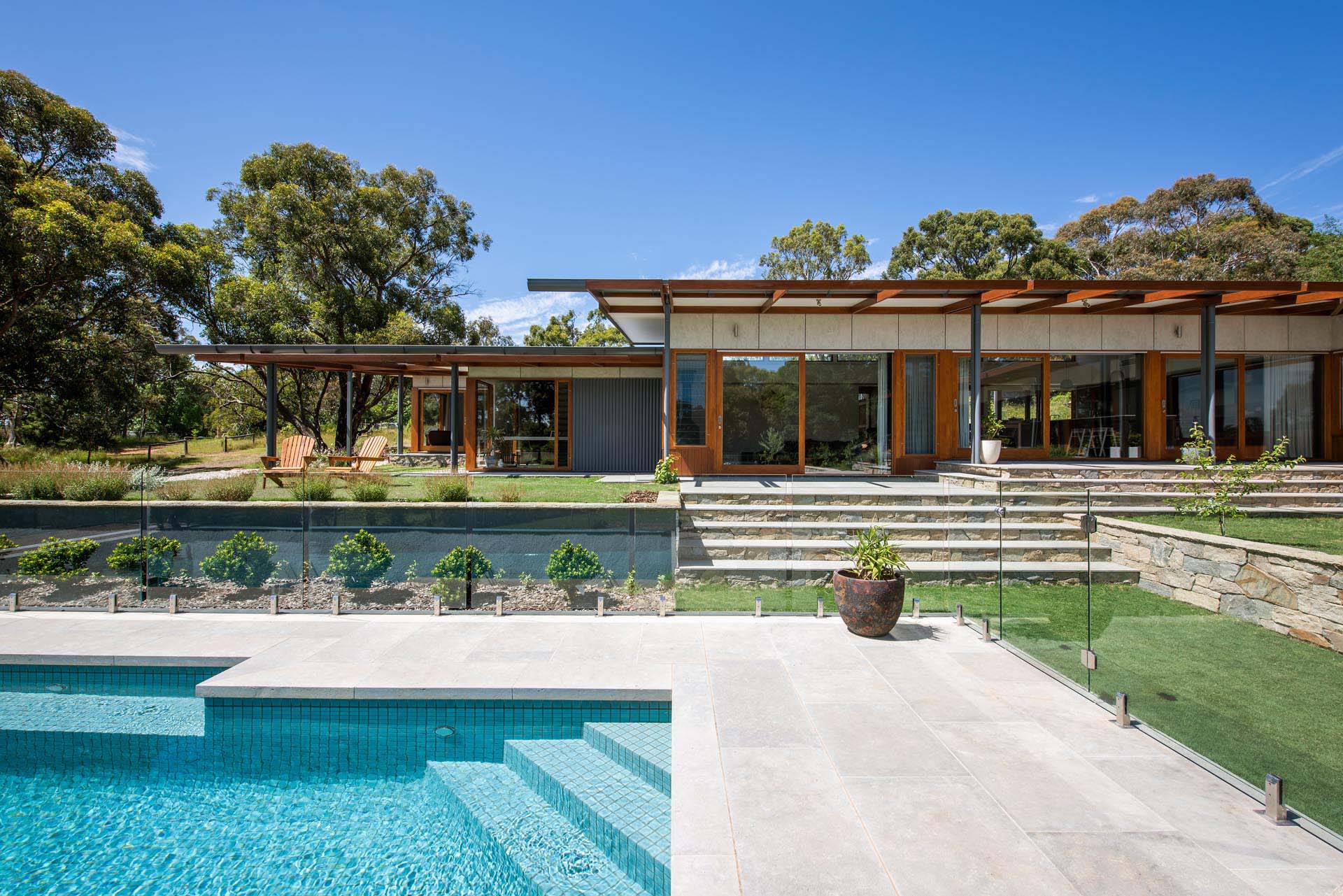 Making use of the sloped site, the yard has multiple levels that provide various areas for entertaining and relaxing.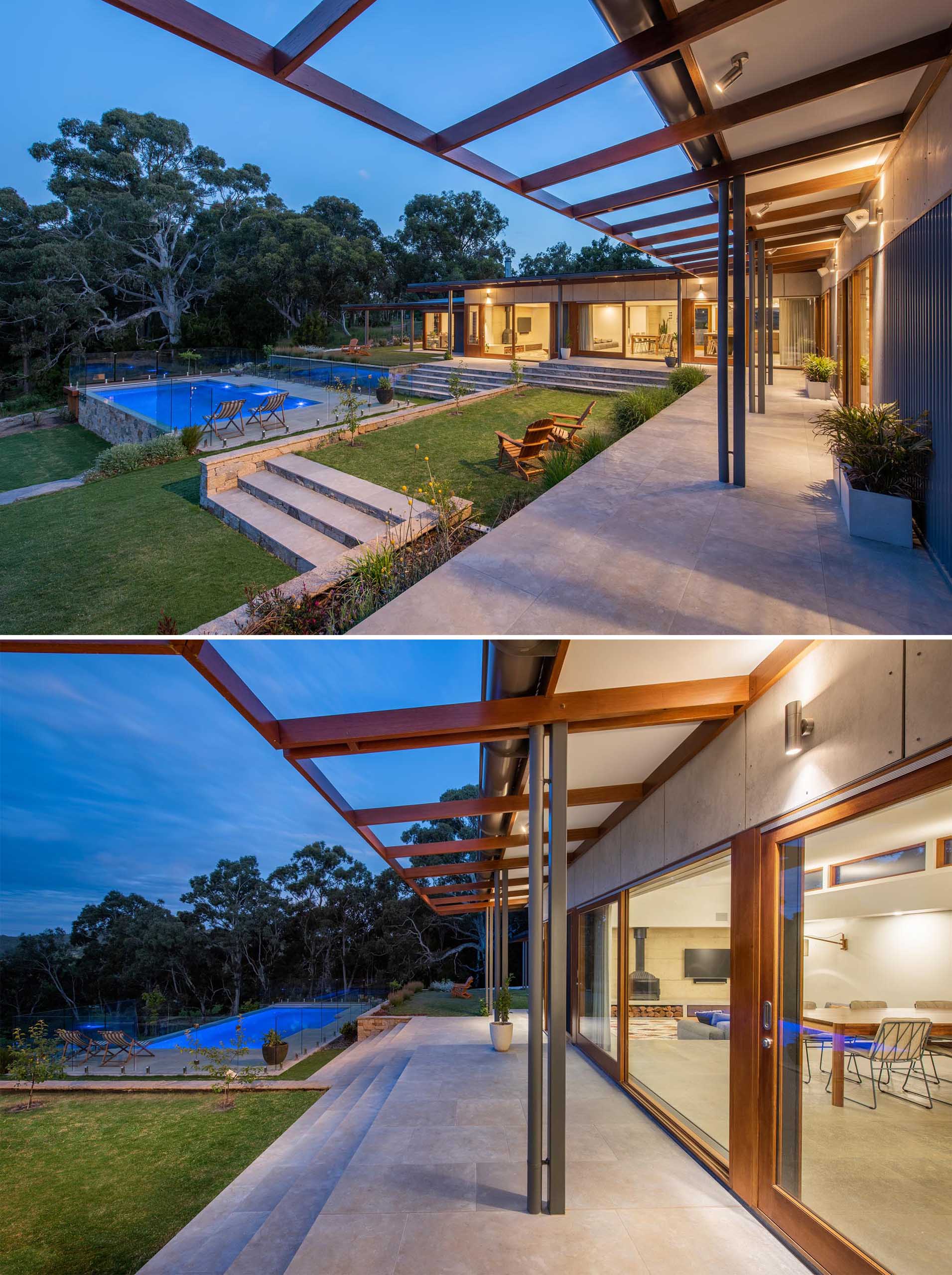 The different levels of the yard are complemented by large boulders and plants of varying sizes. These plants also line the rear patio that wraps around the home.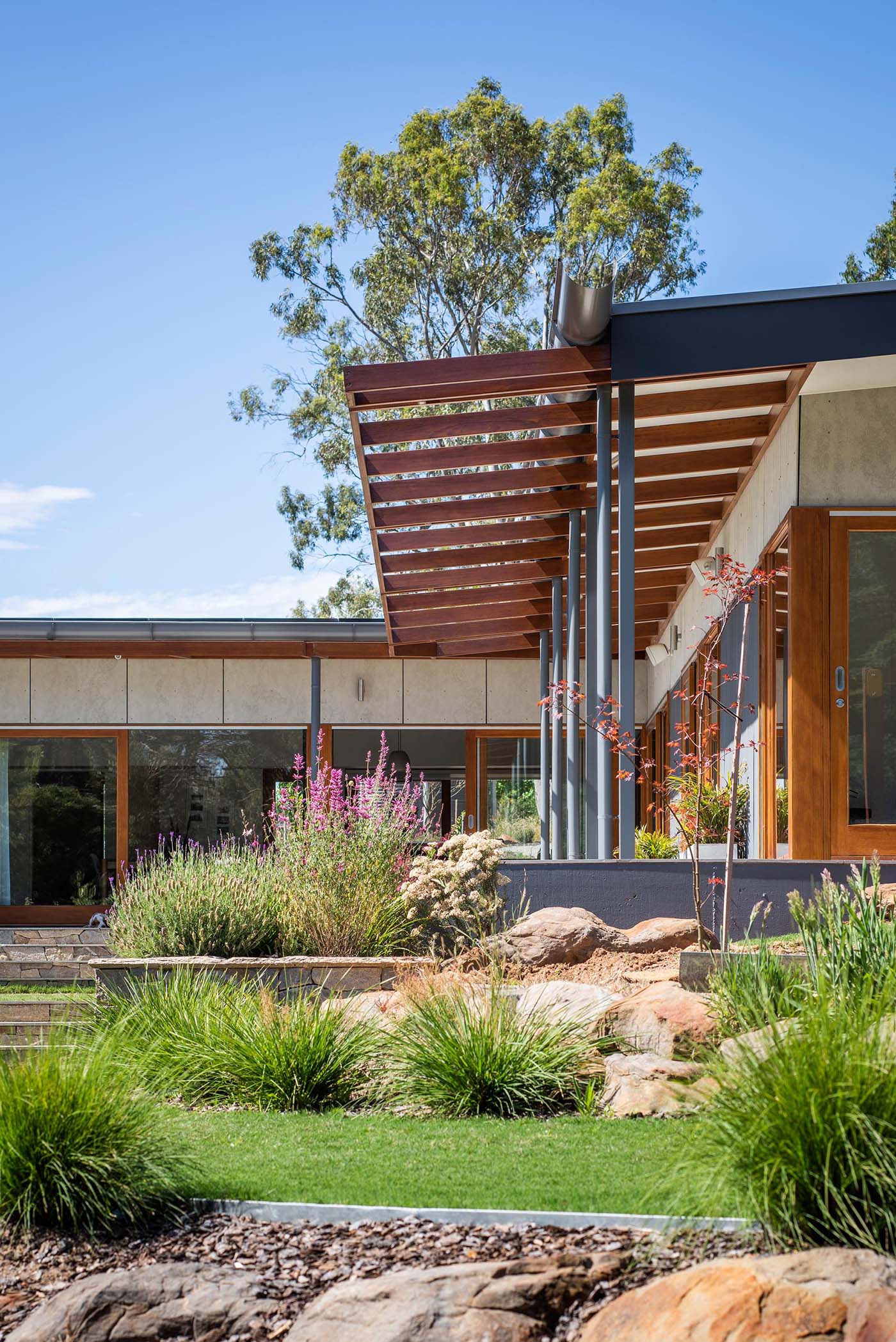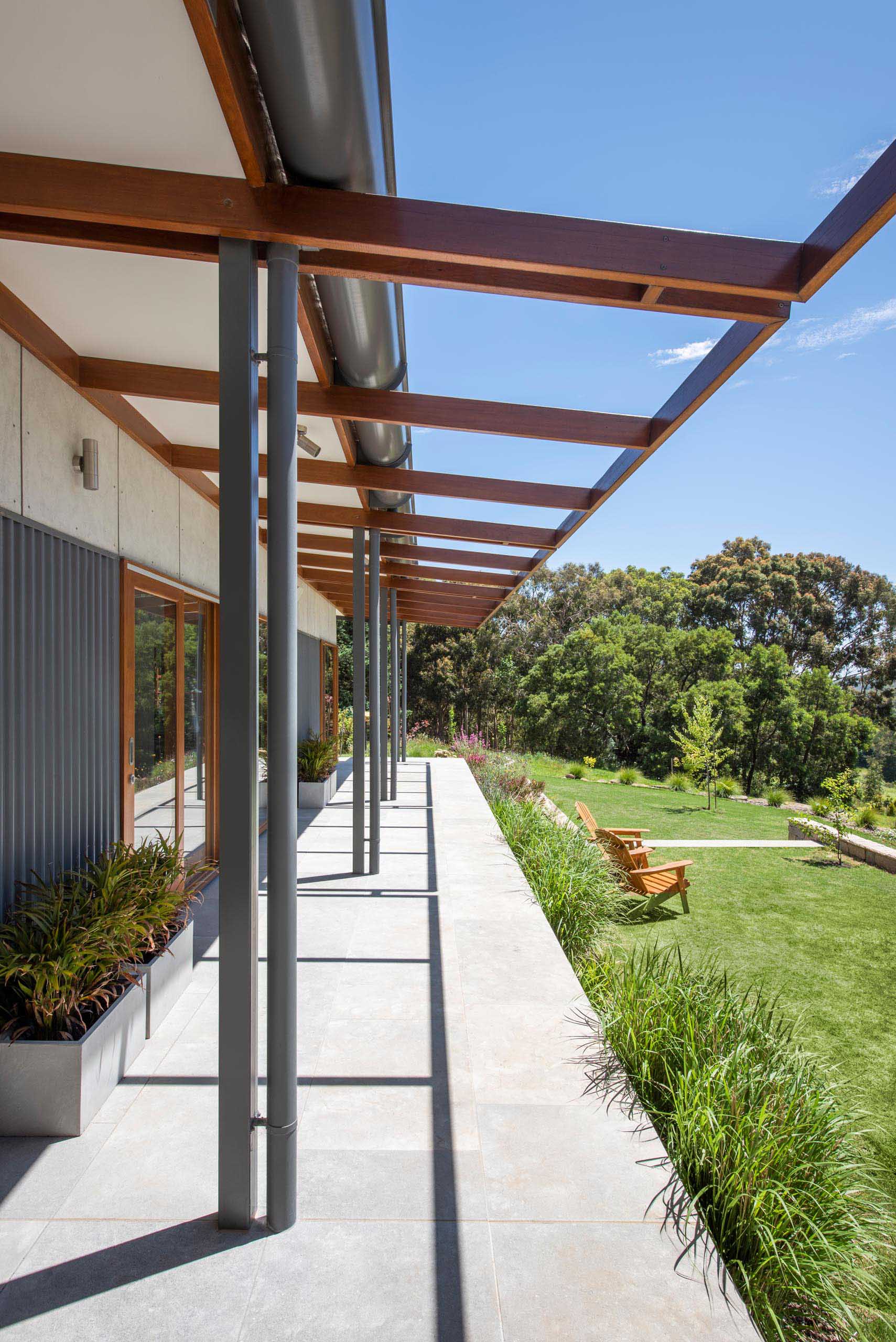 At night, exterior lighting highlights the wood accents and patio.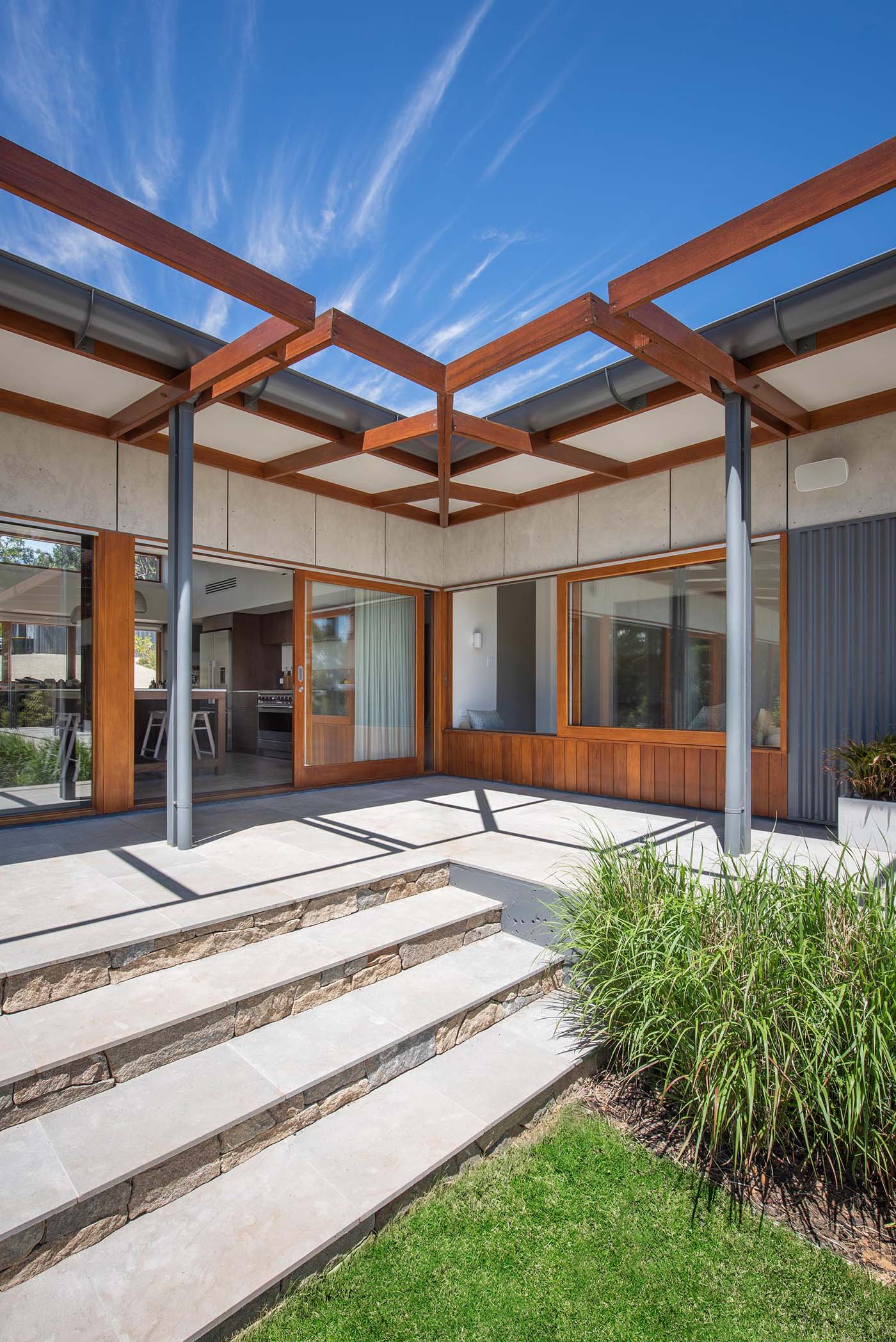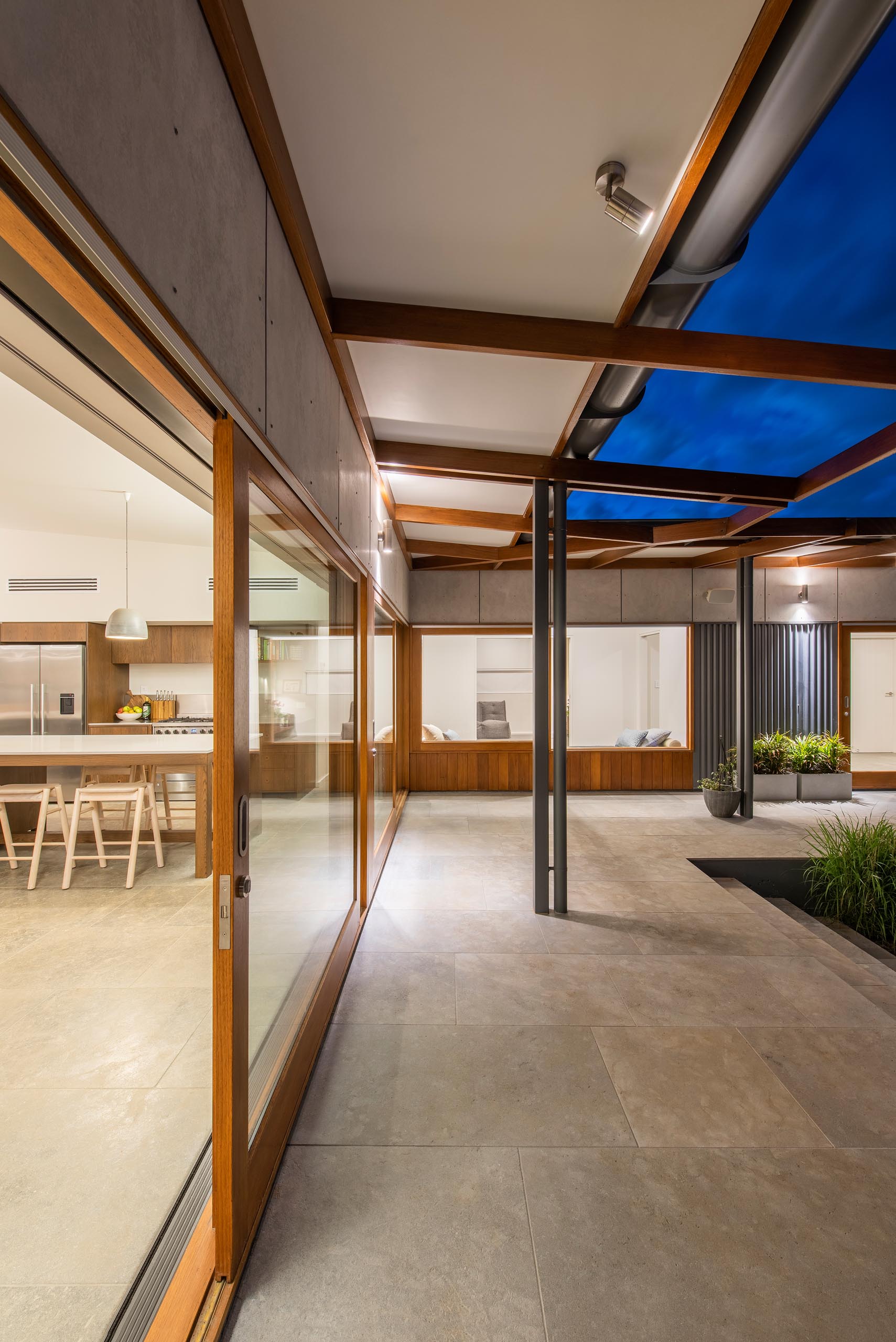 The use of natural materials such as rammed earth and timber bring warmth to the home and helps establish a relationship with its bushland surroundings.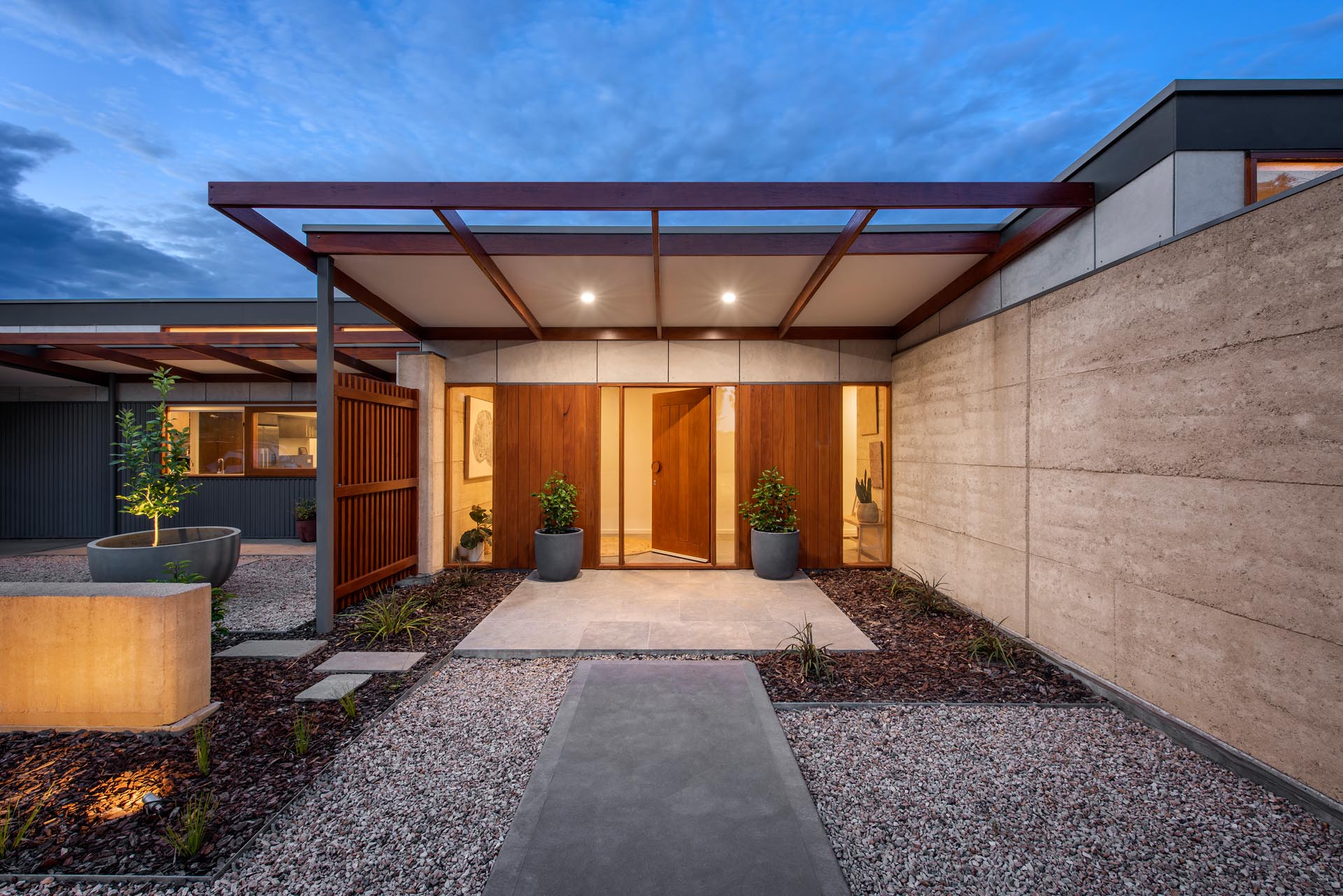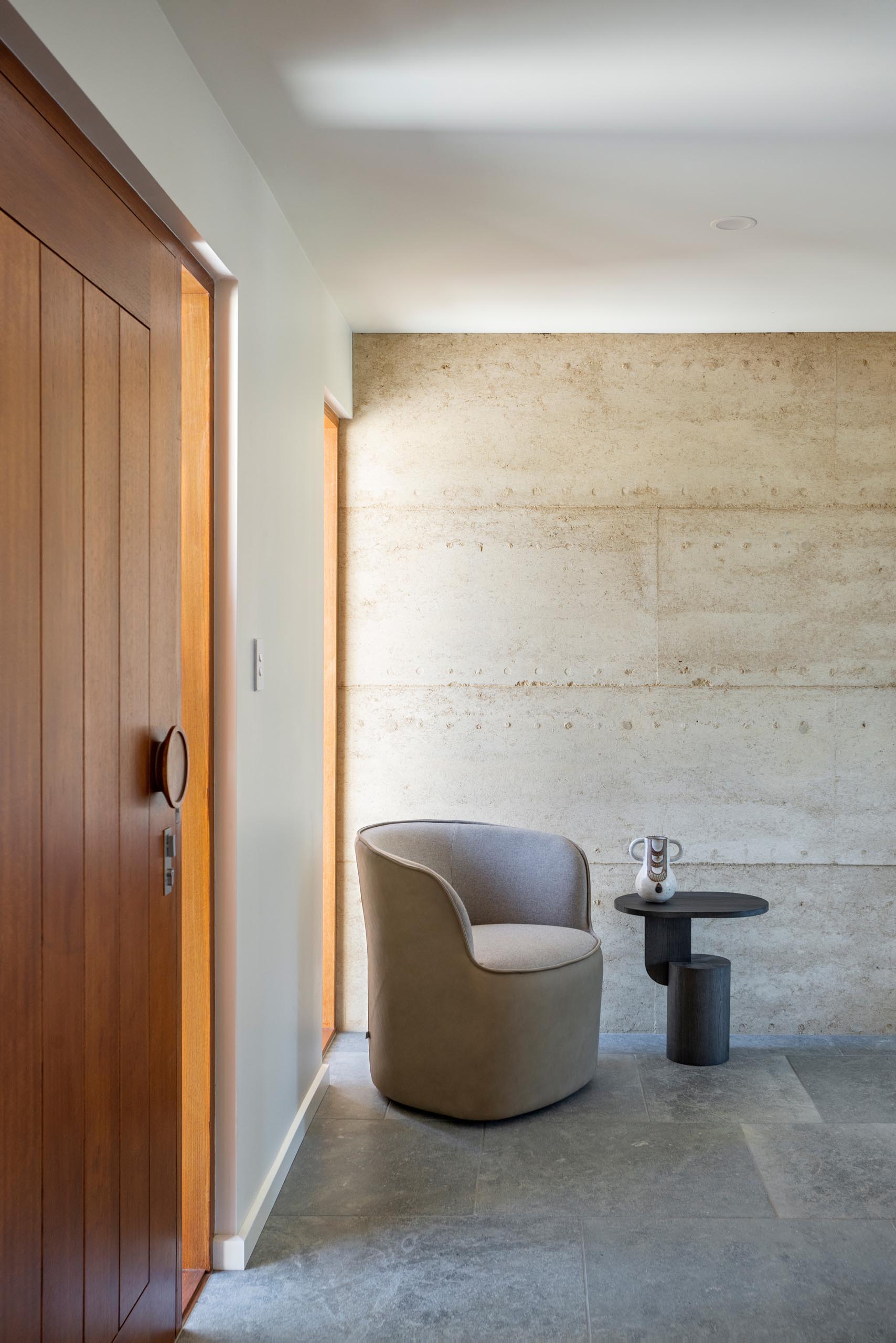 The interior, designed by Fabrikate, includes an open plan kitchen, dining, and living area, which has an immediate relationship with the outdoor entertaining space, and can be accessed through the wood-framed sliding glass doors.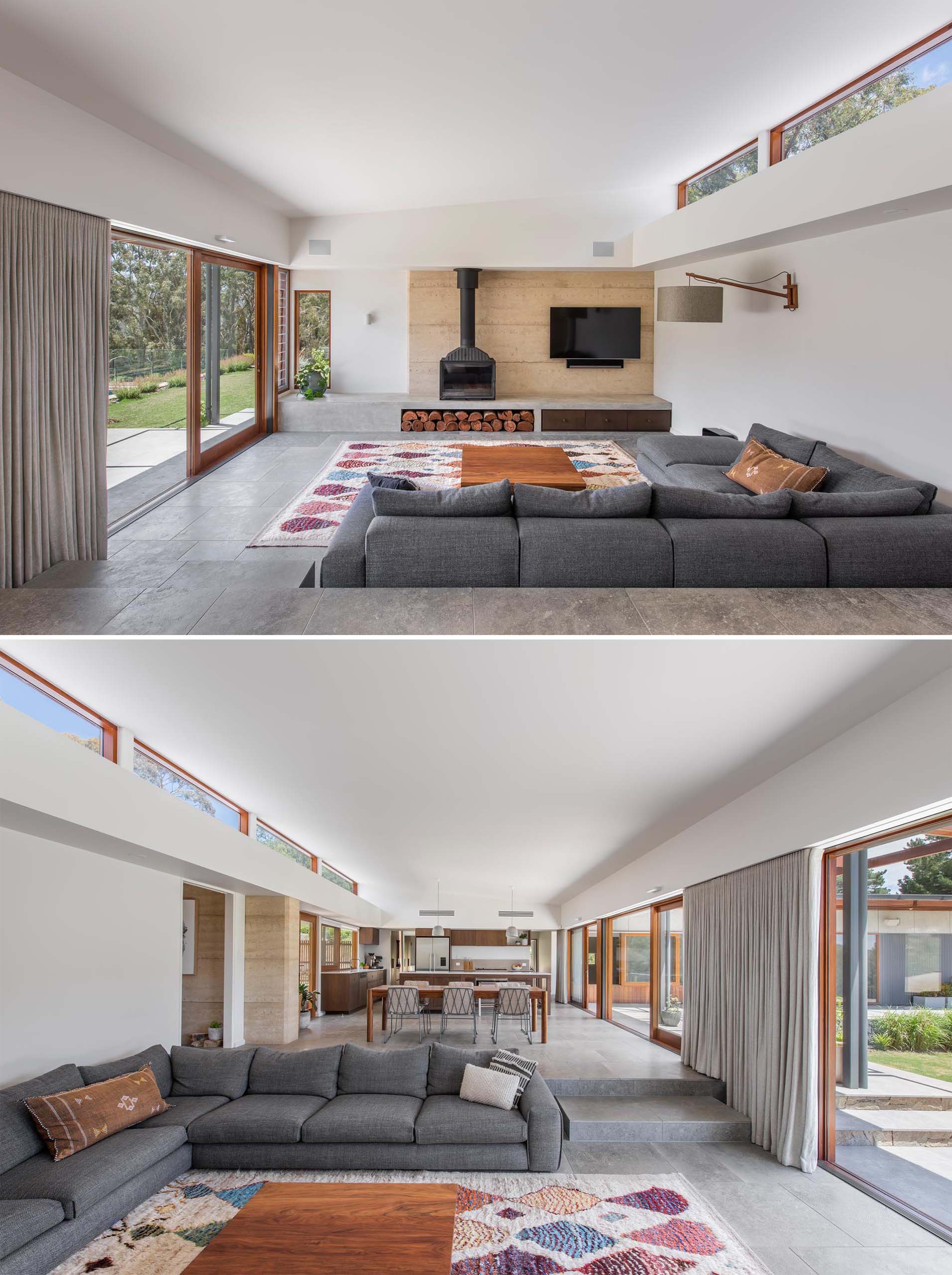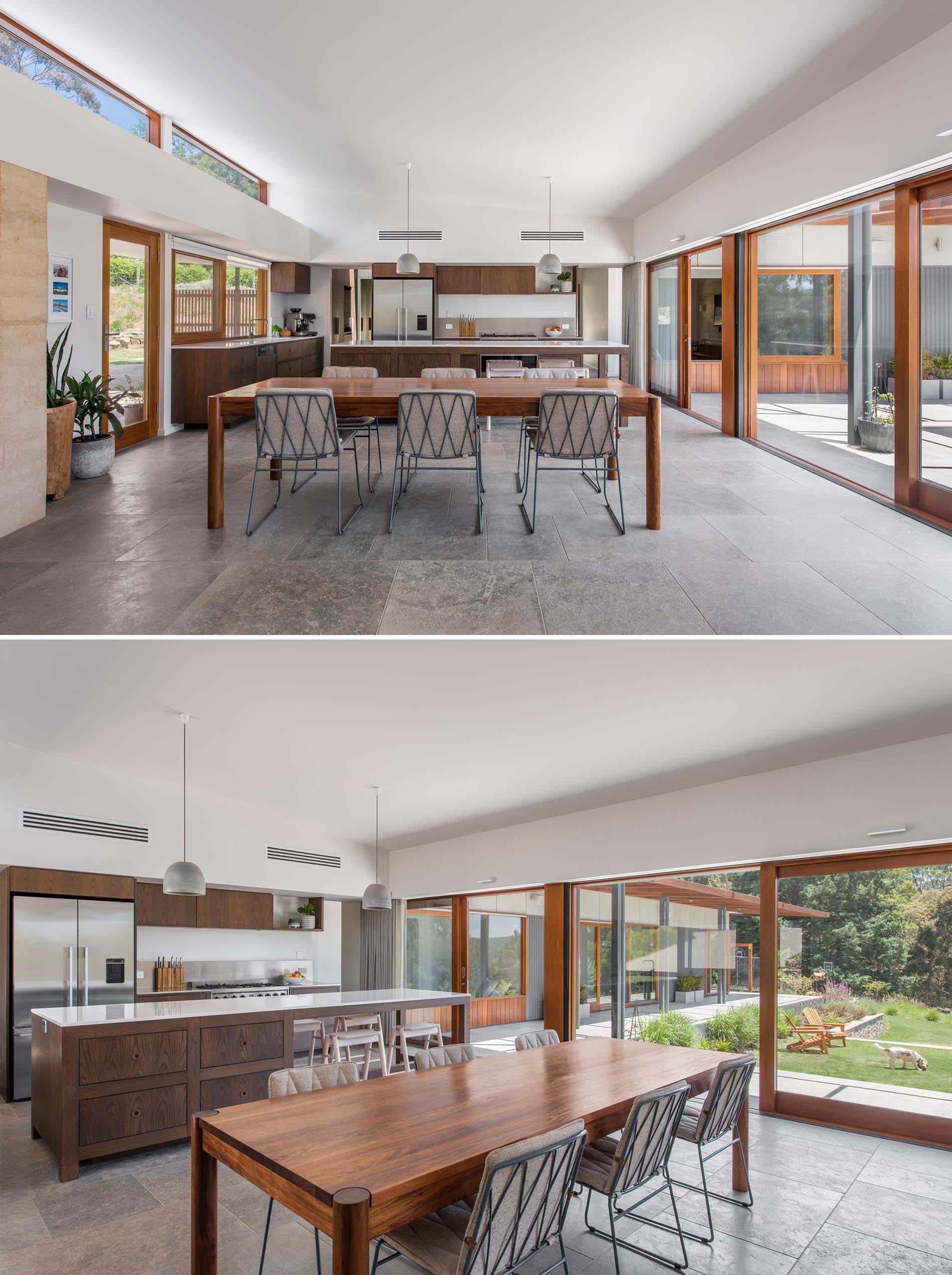 A quieter space in the home that also opens to the outdoors, is a full-width day bed by the window, that takes advantage of the terrace and pool views.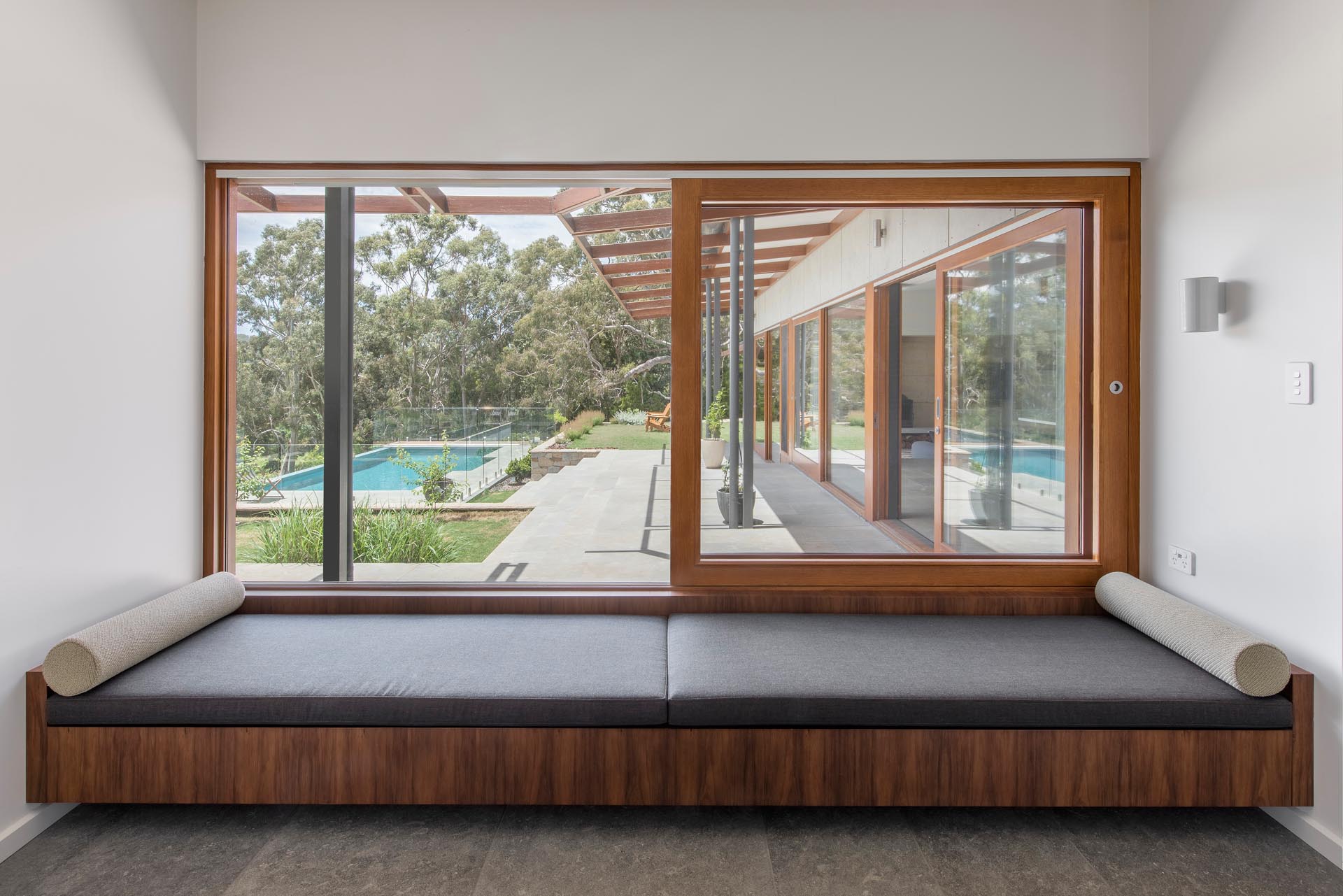 The home also has a large dark wood custom bookshelf that includes storage cabinets below.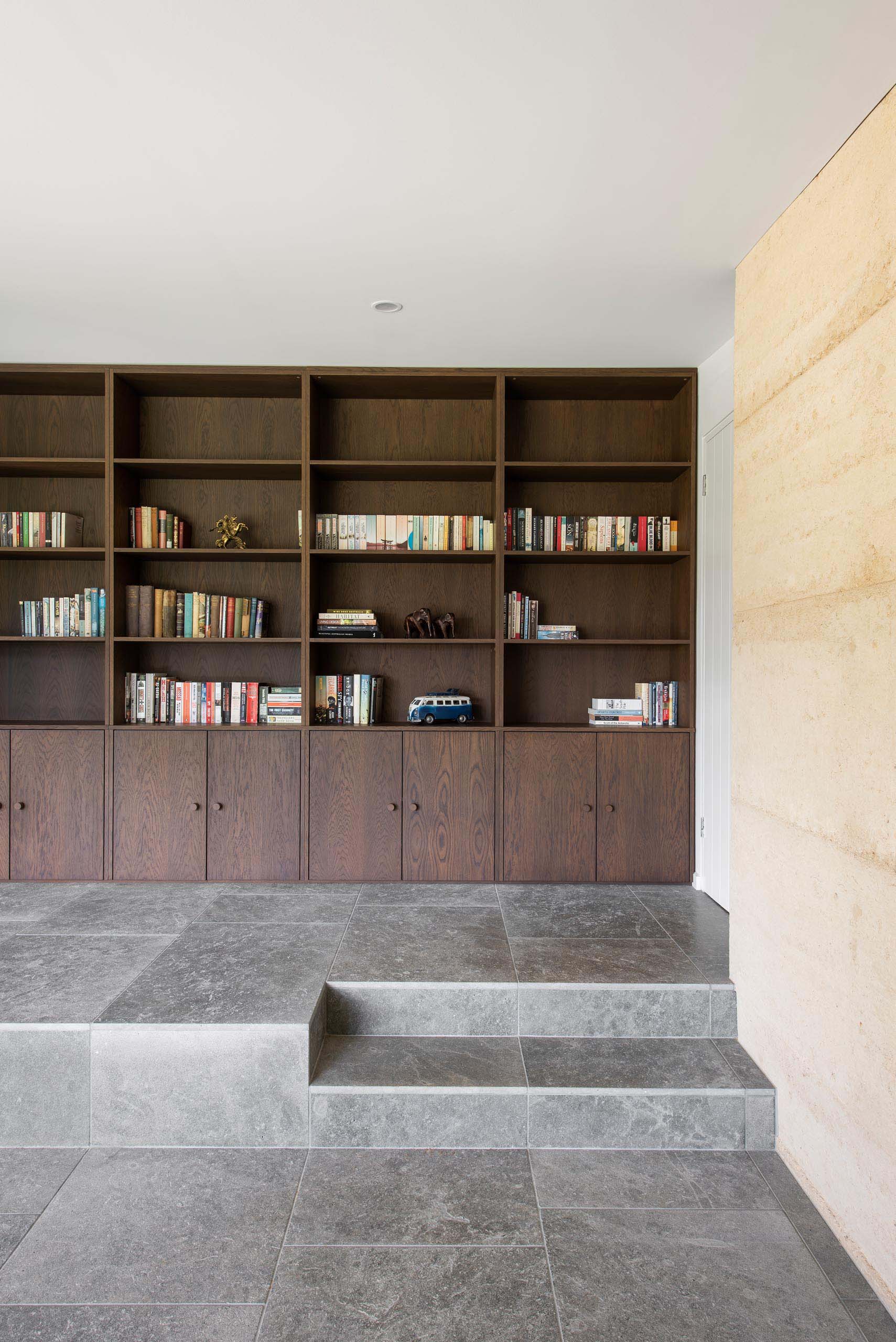 In one of the bedrooms, large windows and a sliding door provide an uninterrupted tree view.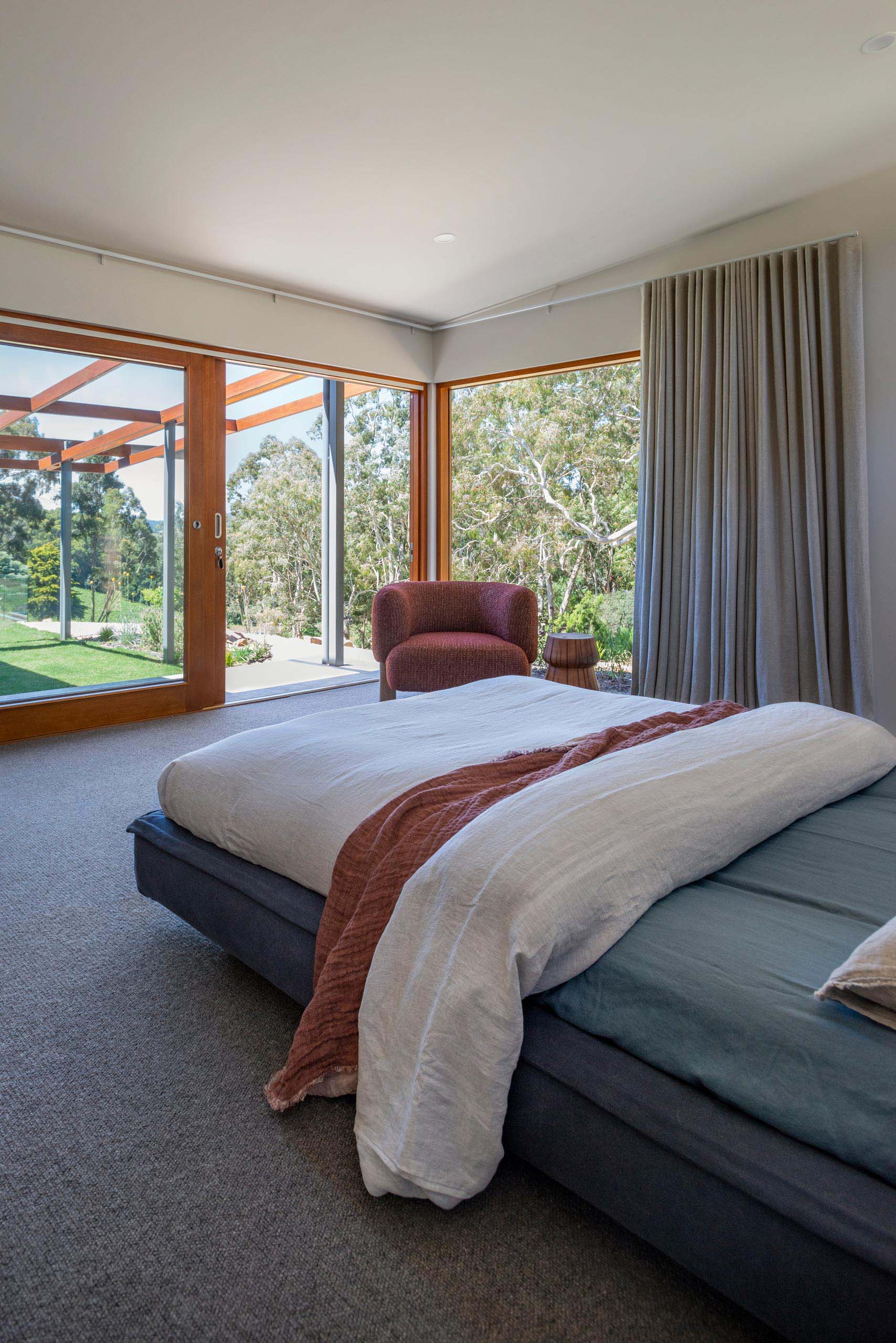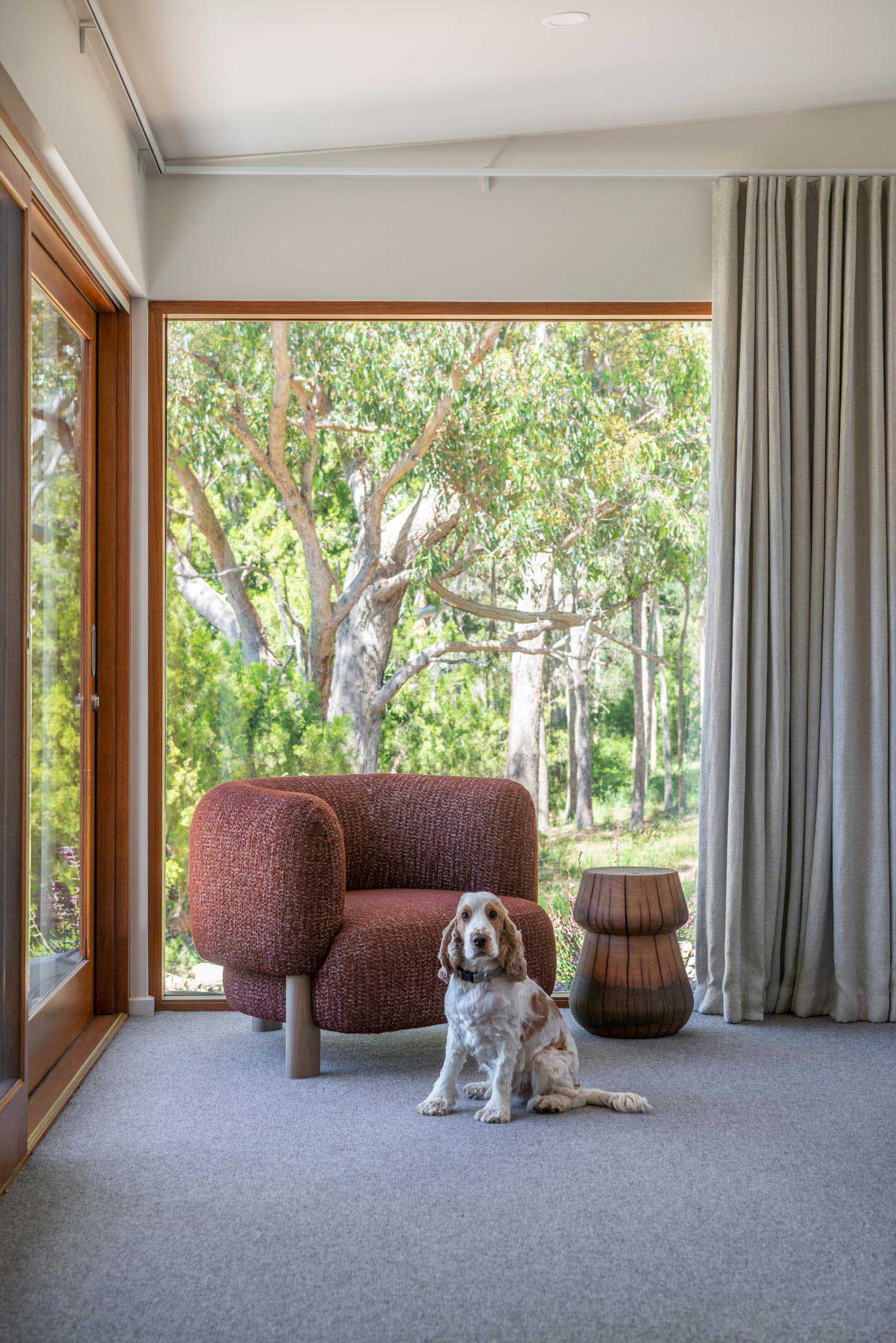 In the bathrooms, dark wood vanities have been paired with dark flooring and light-colored walls.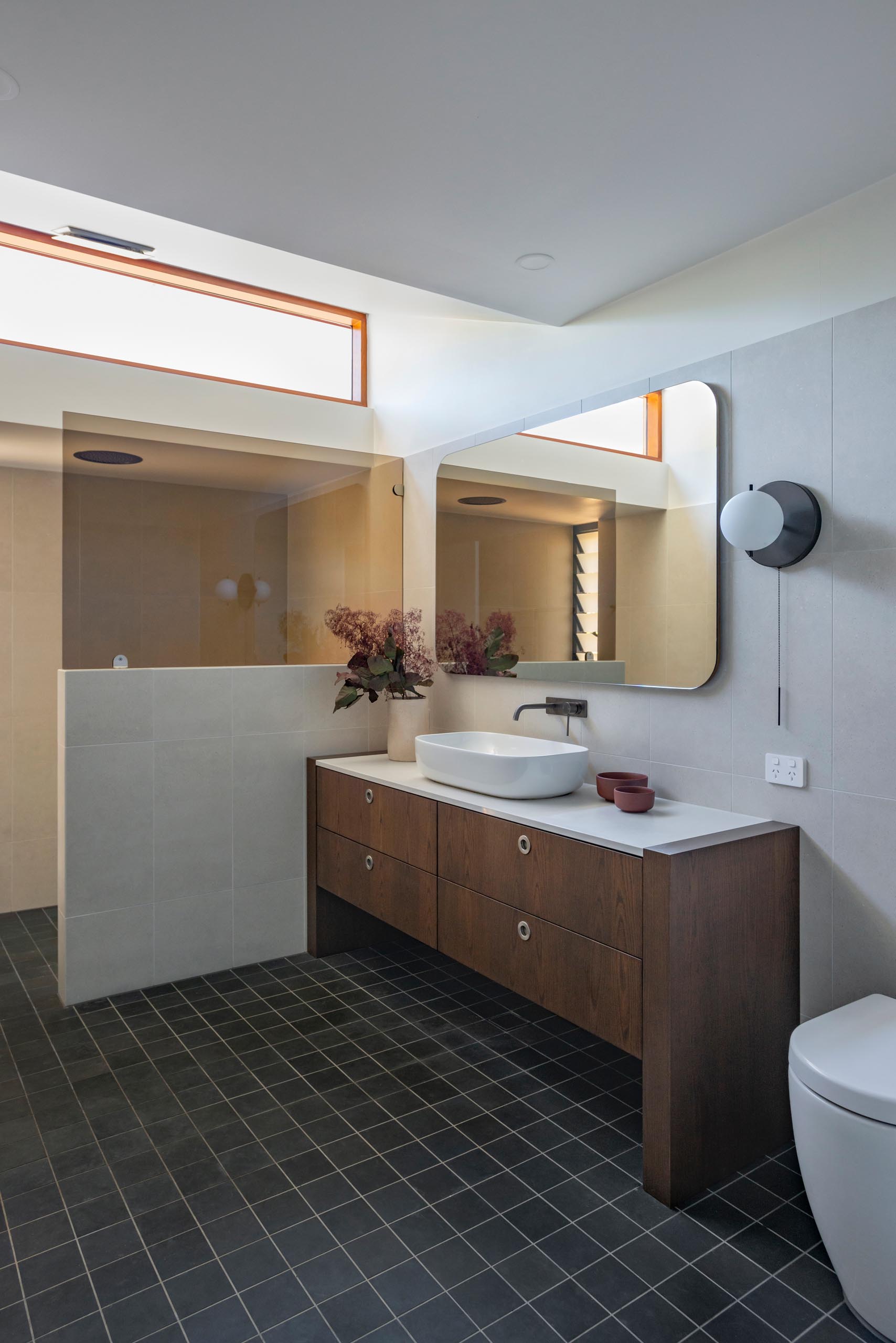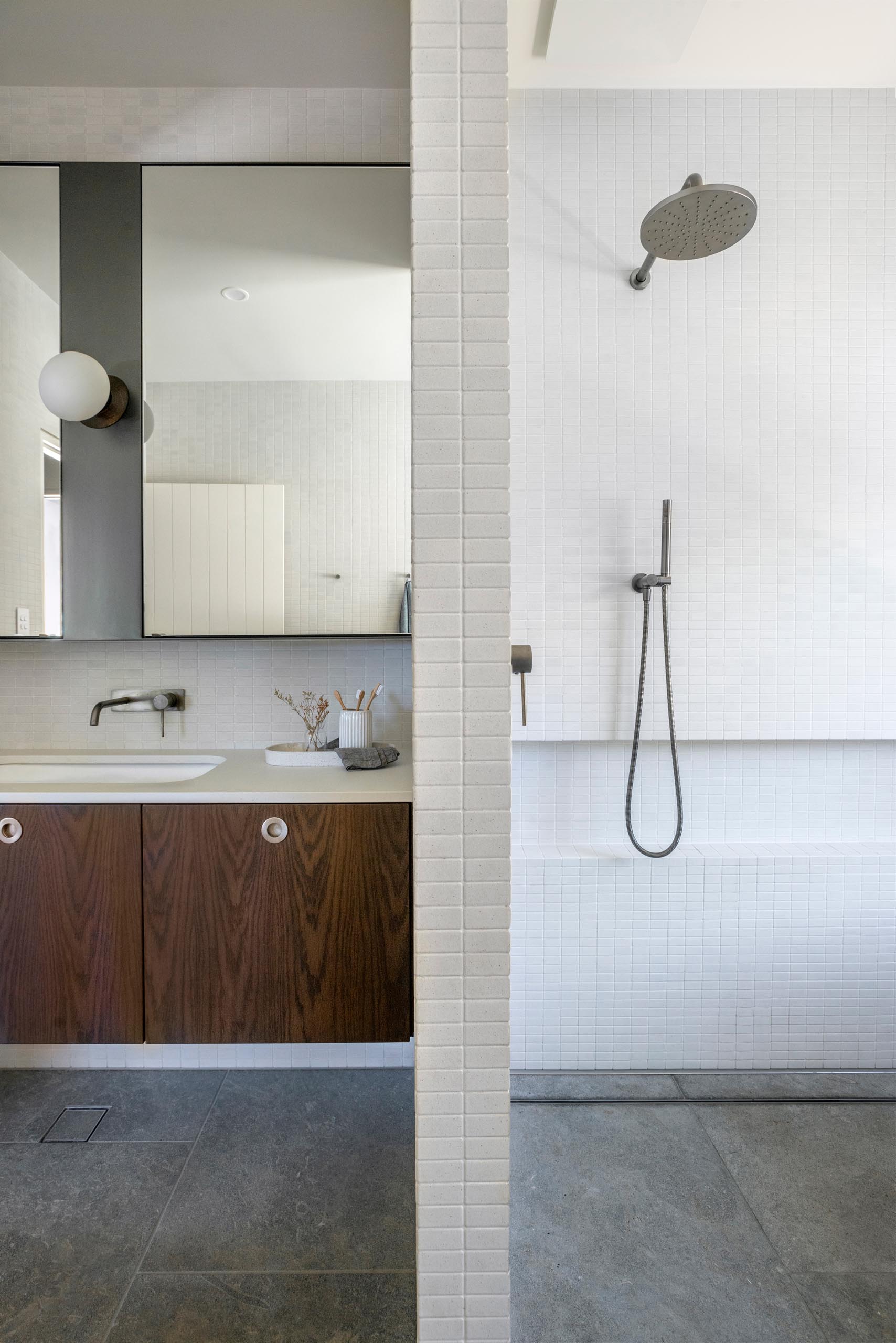 Source: www.contemporist.com