June 9, 2021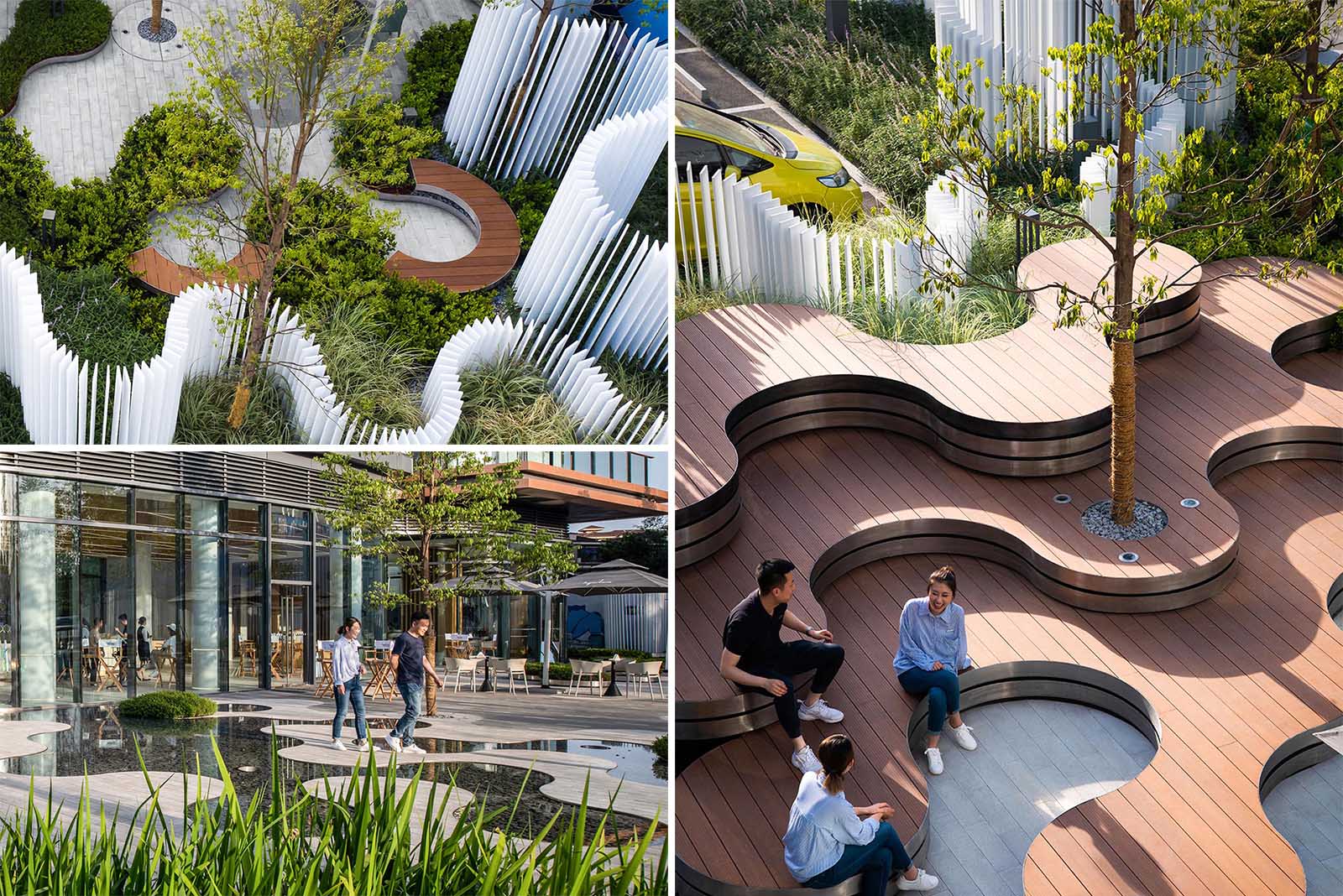 ASPECT Studios has designed the landscaping for The Urban Gallery at Hyperlane in Chengdu, China, which transformed a derelict space used for parking into a community park.
The park consists of three key spaces, an urban promenade, a water carpet, and a performance gallery.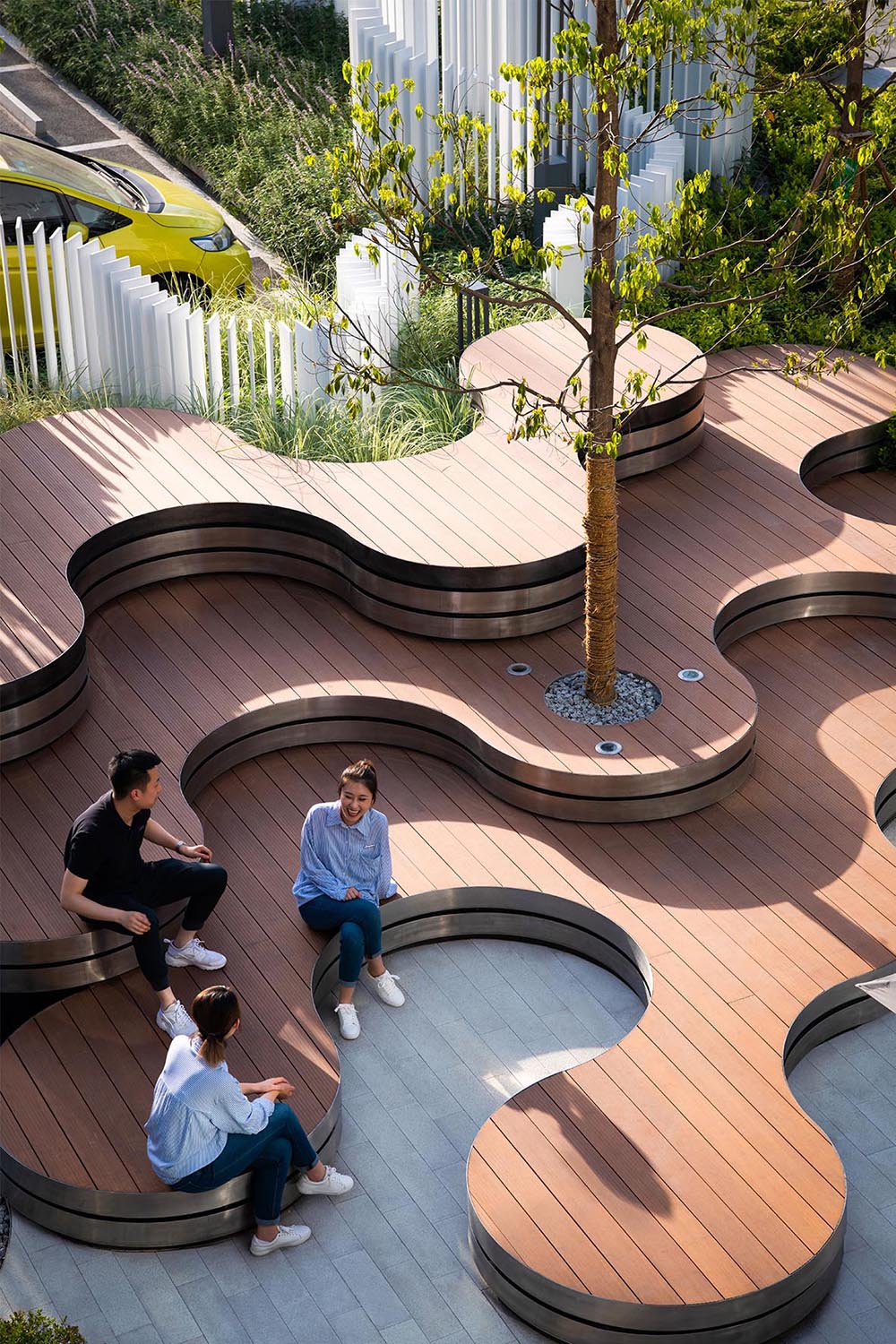 Terraced seating with curved edges provides a place to relax underneath the trees, while the nearby water features that surround pathways create a calming environment.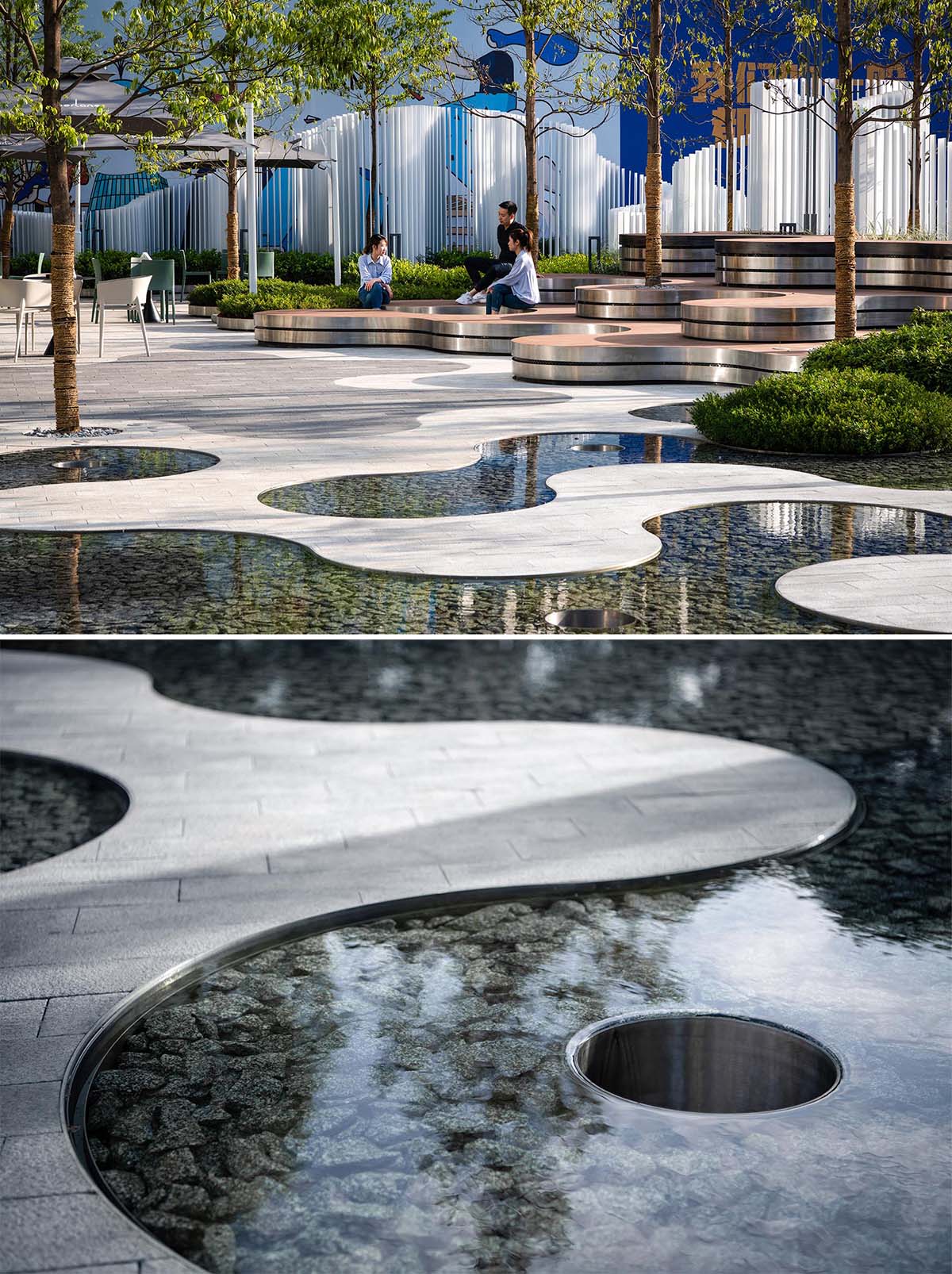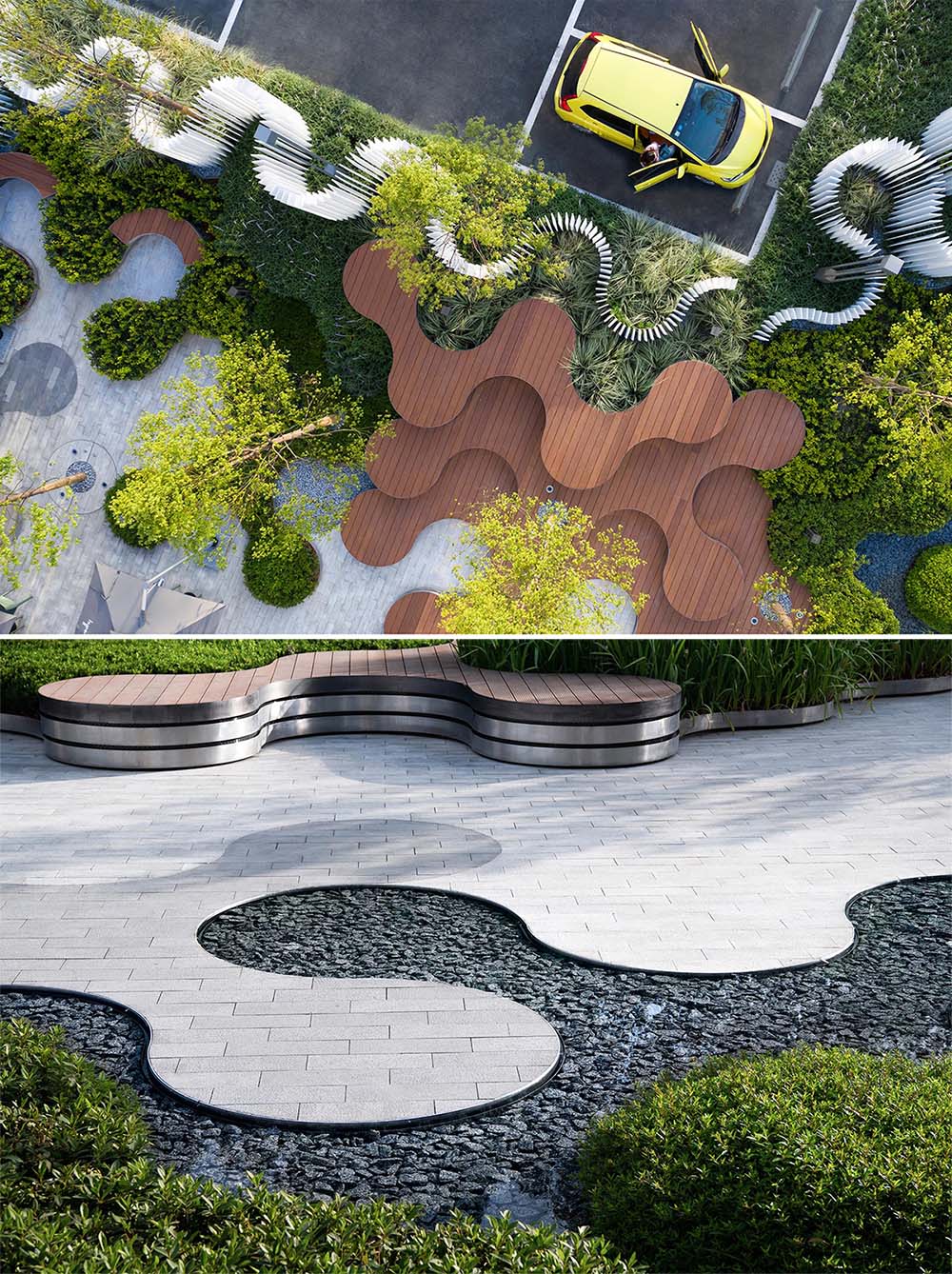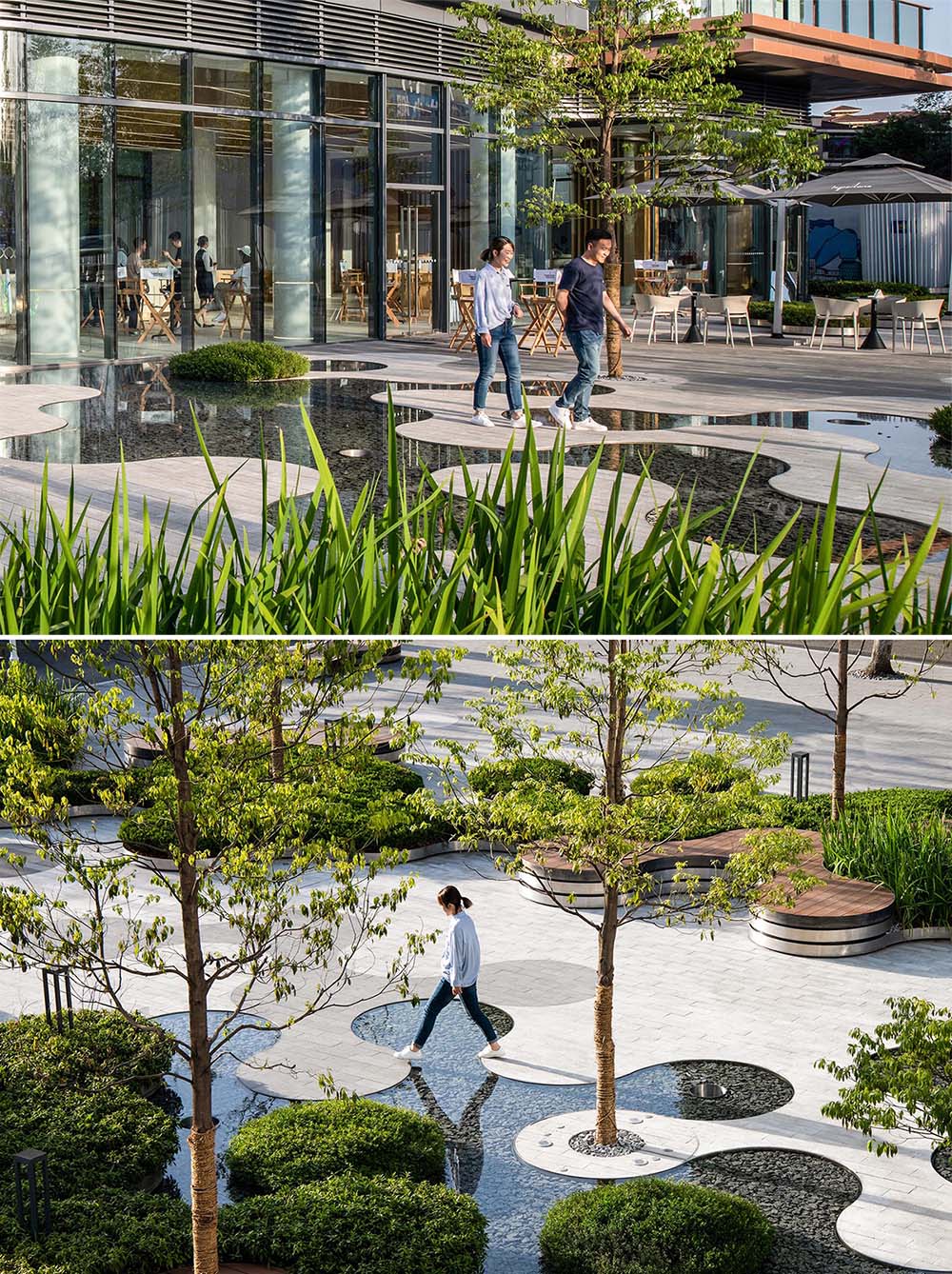 At night, the tiered seating has lighting that highlights the curved edges.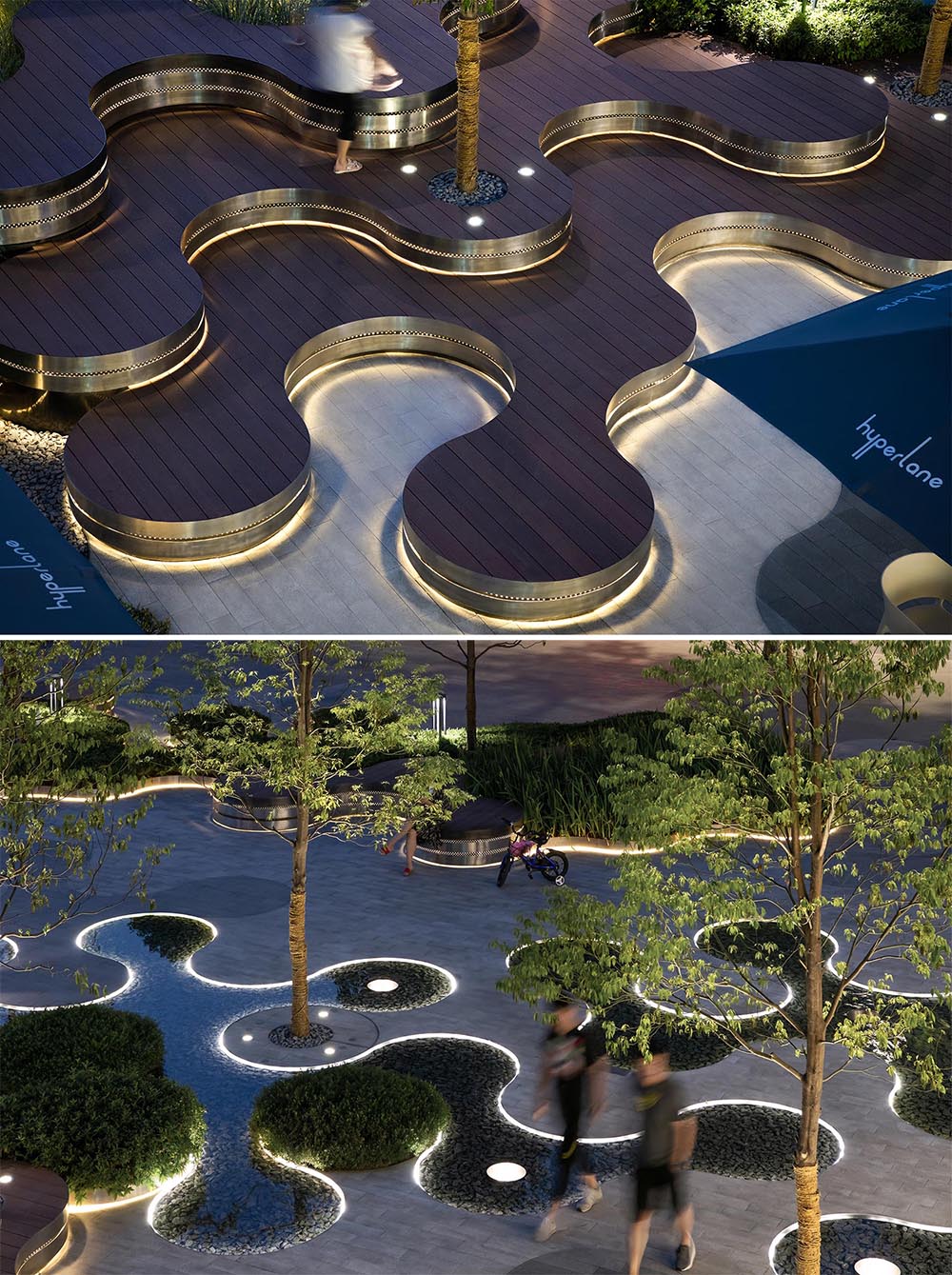 Other design elements include a 'backdrop ribbon' that's made from vertical white strips, framed planters, and curved benches.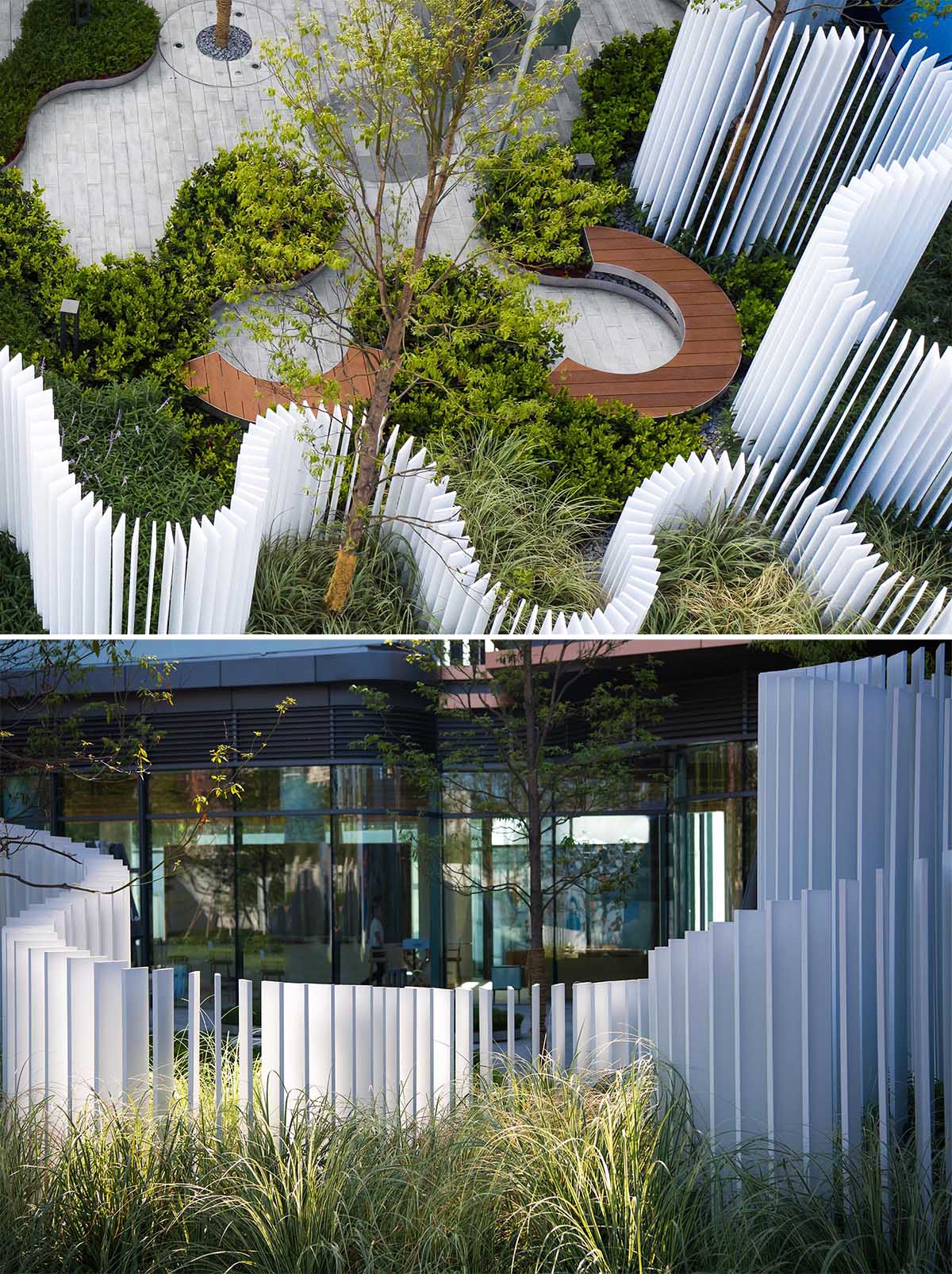 Pavers in different shades have been used to create even more curves throughout the landscape design.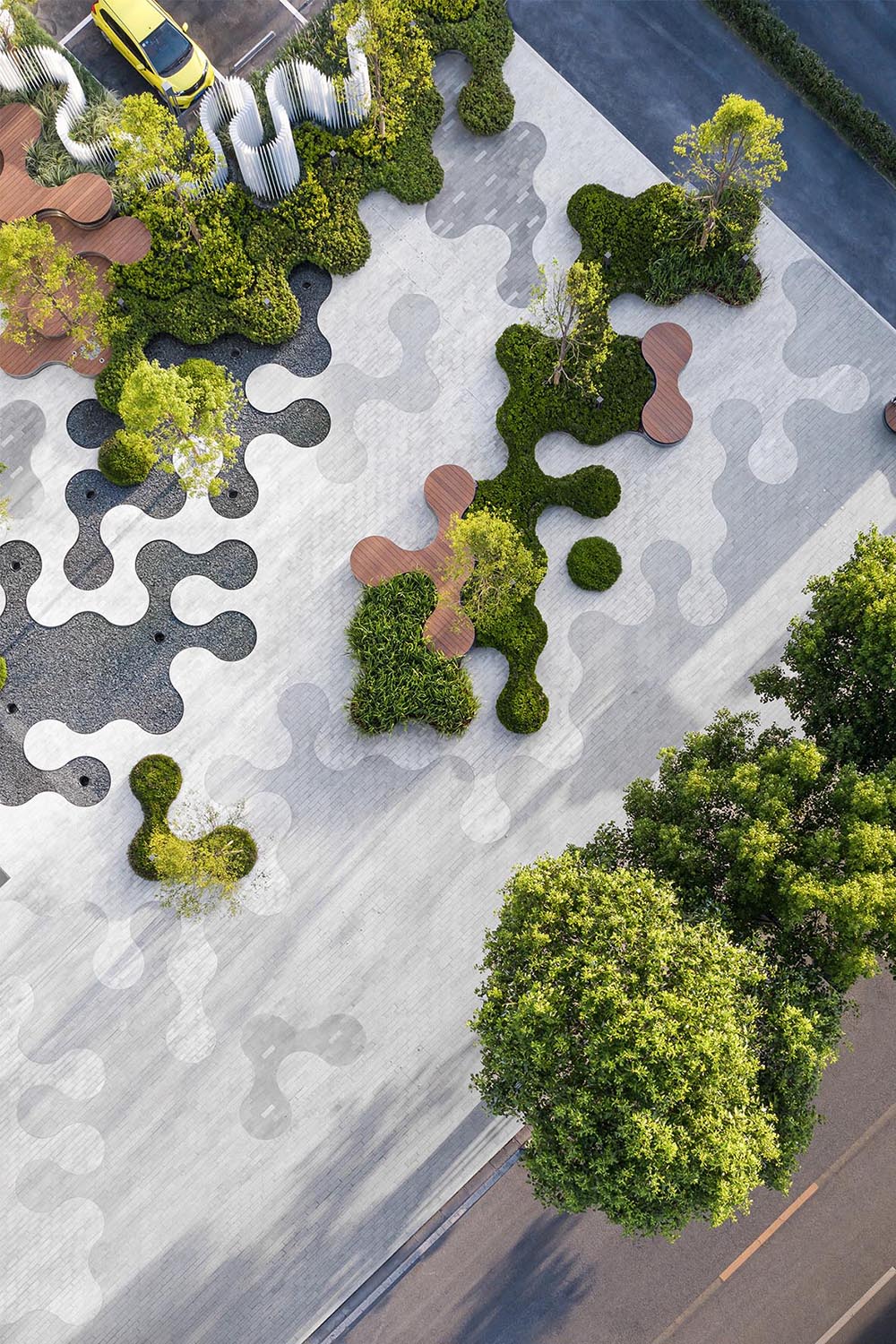 Here's a glimpse of the plan that shows the layout of the park.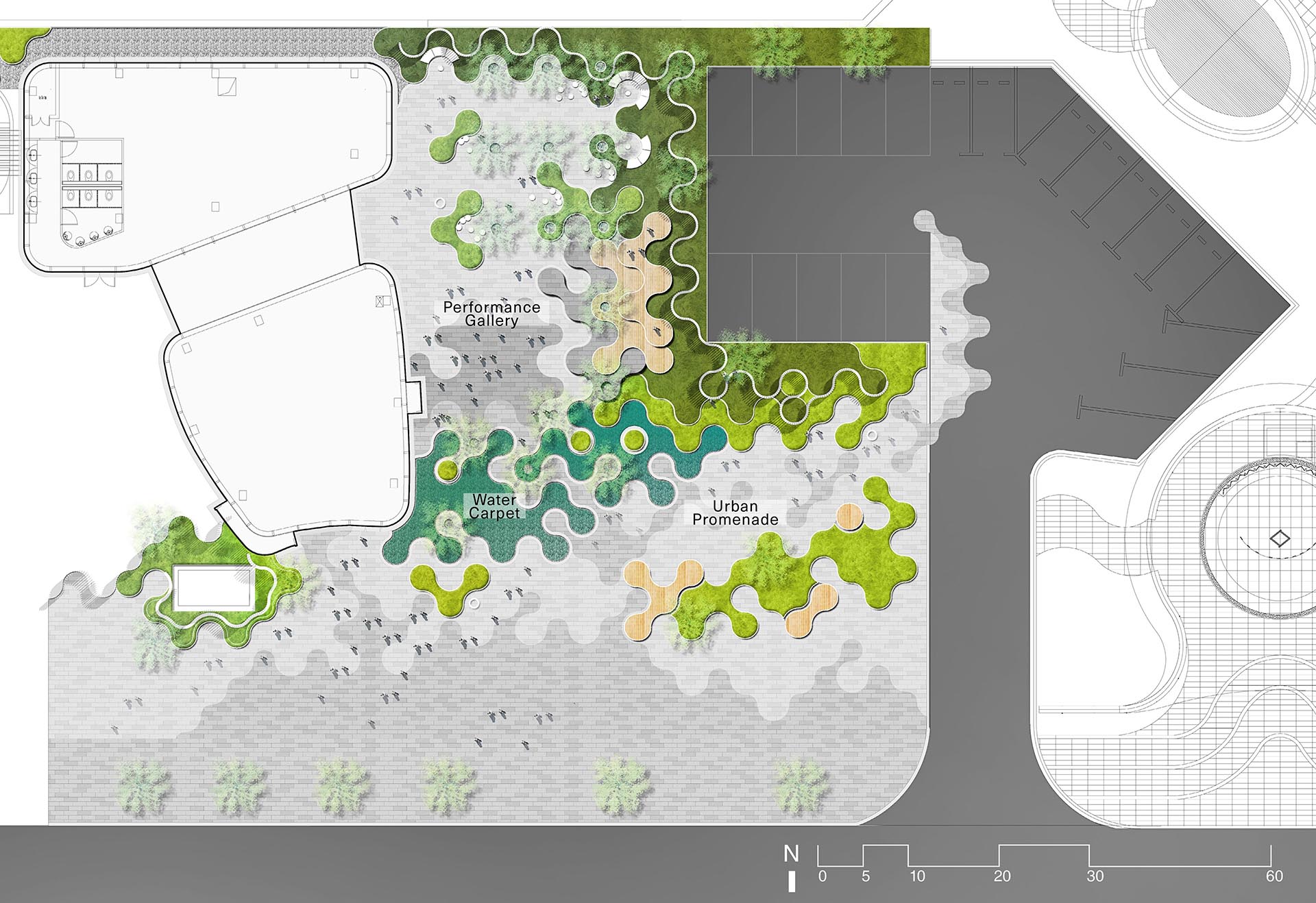 Photography: Lu Bing | Design firm: ASPECT Studios led by Stephen Buckle (ASPECT Studios studio director) | Landscape Design Team: Yan Luo, Sam Xu, Alex Cunanan de Dios, Morey | Architecture: Dr. Andy Wen (Global Design Principle of Aedas) | Lighting: Brandston Partnership Inc. | LDI: BW Landscape Design | Contractor: Chengdu First Construction Engineering Co., Ltd. of CDCEG
Source: www.contemporist.com