A Green Accent Wall Frames The Bed And Headboard In This Bedroom
February 24, 2022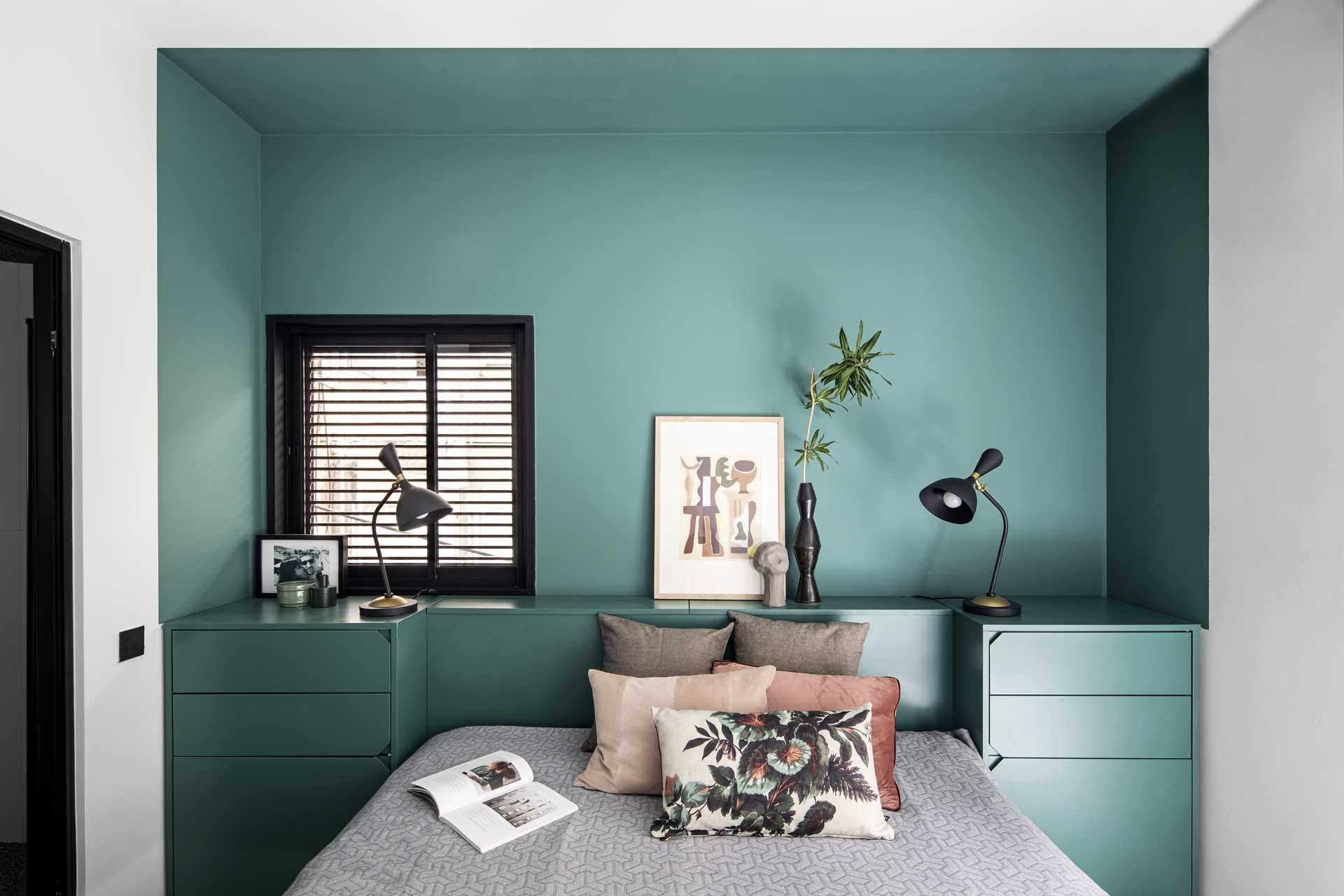 WE Architects has recently completed the interior of a home in Tel Aviv, Israel. Included in the design, is this bedroom with a bold colorful accent wall.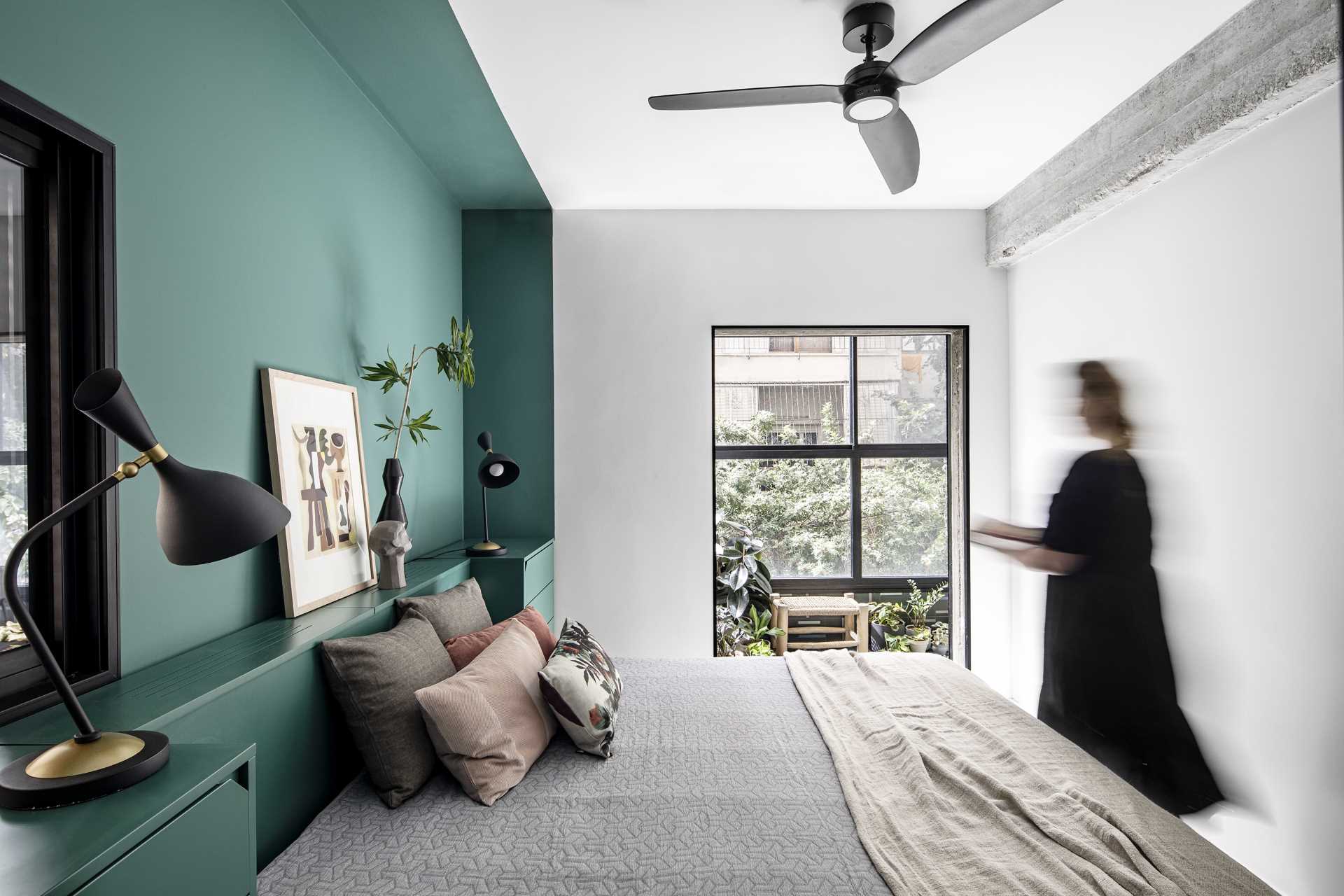 The bold green wall draws your attention in the room and frames the headboard and bedside tables.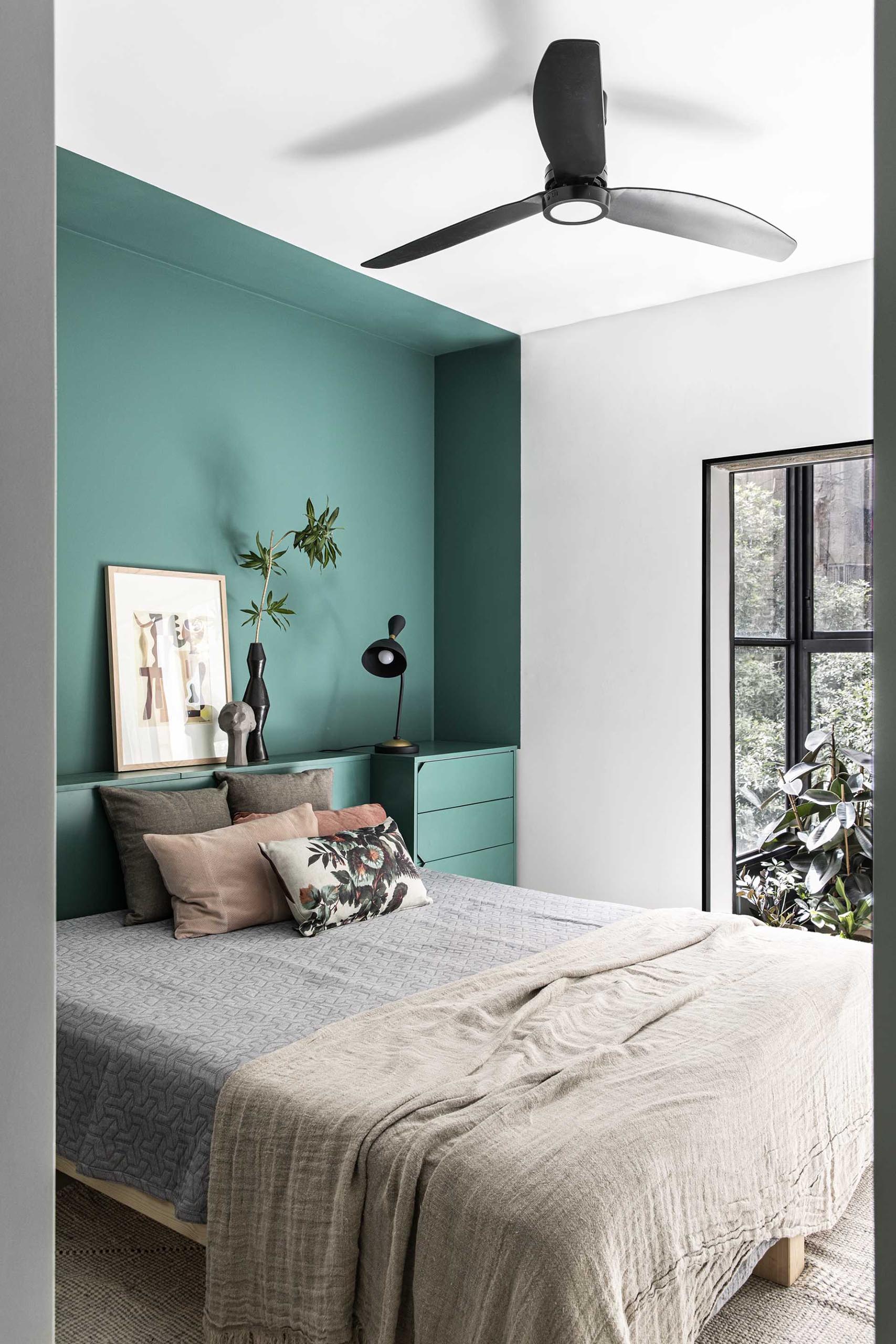 The painted wall wraps around the headboard and furniture pieces, and at the same time, is a strong contrasting element to the adjacent white walls.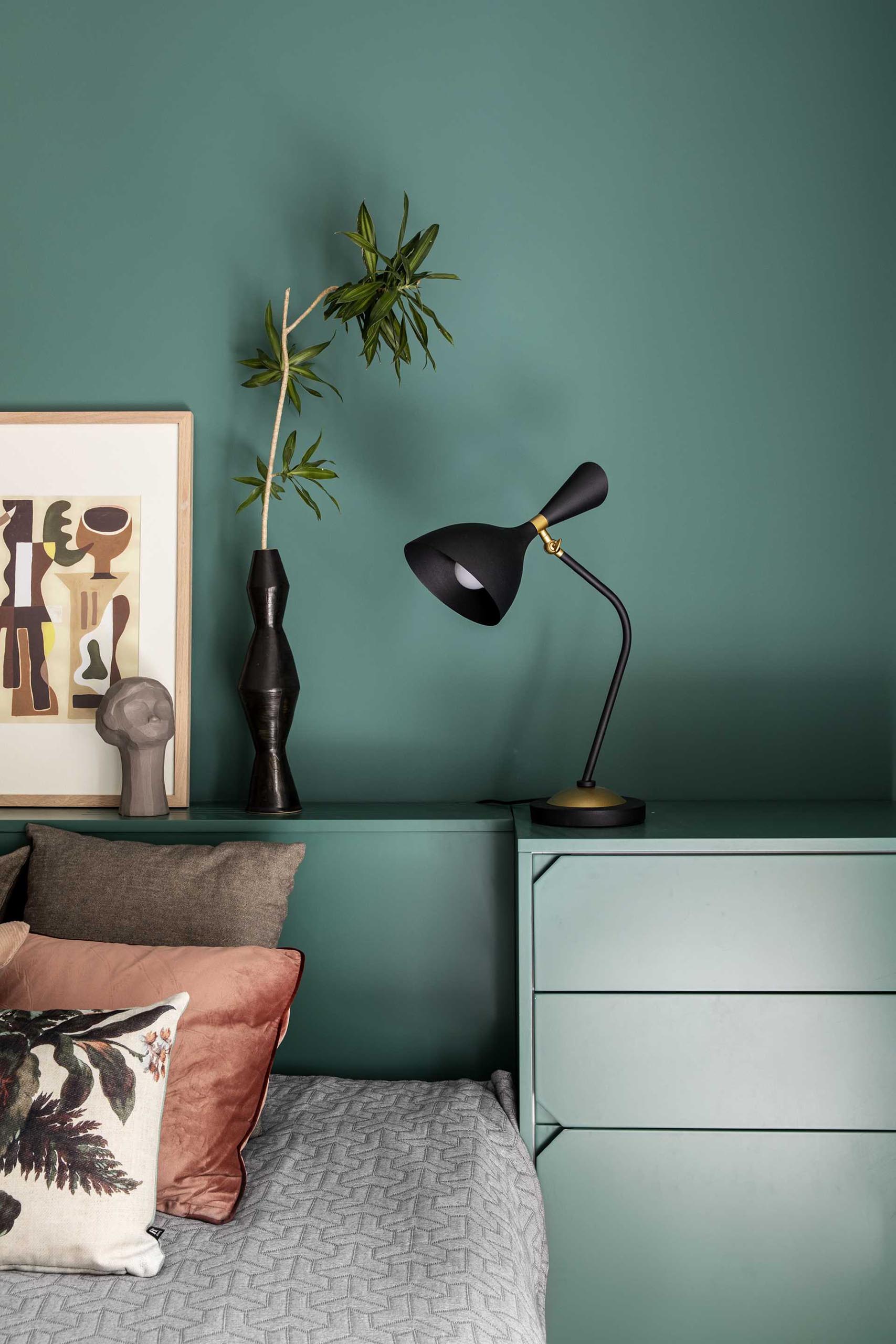 The green wall also continues on to a smaller wall on the other side of the ensuite bathroom.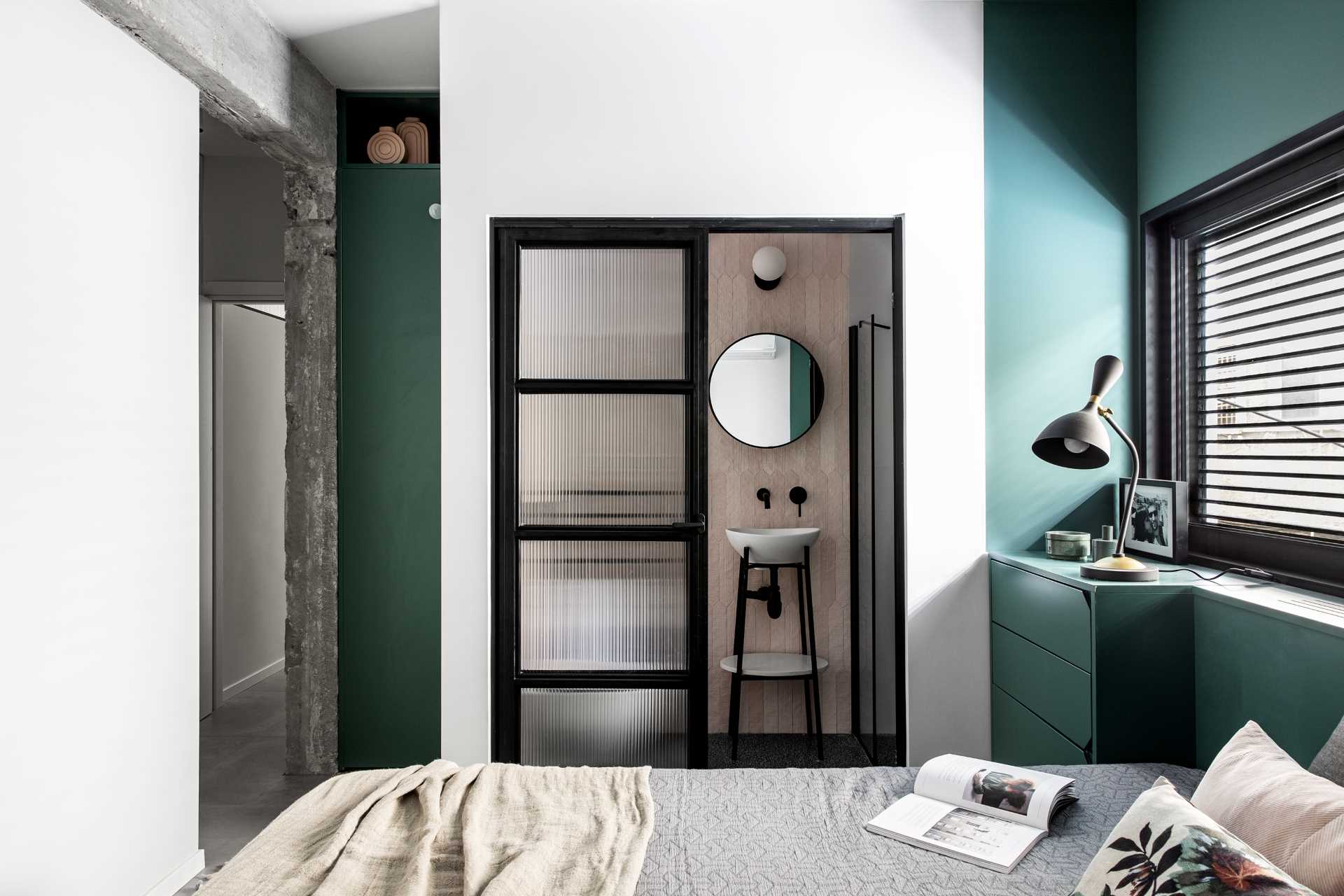 In the ensuite bathroom, the color palette is much softer, dominated by pale pink tiles on the walls with black accents.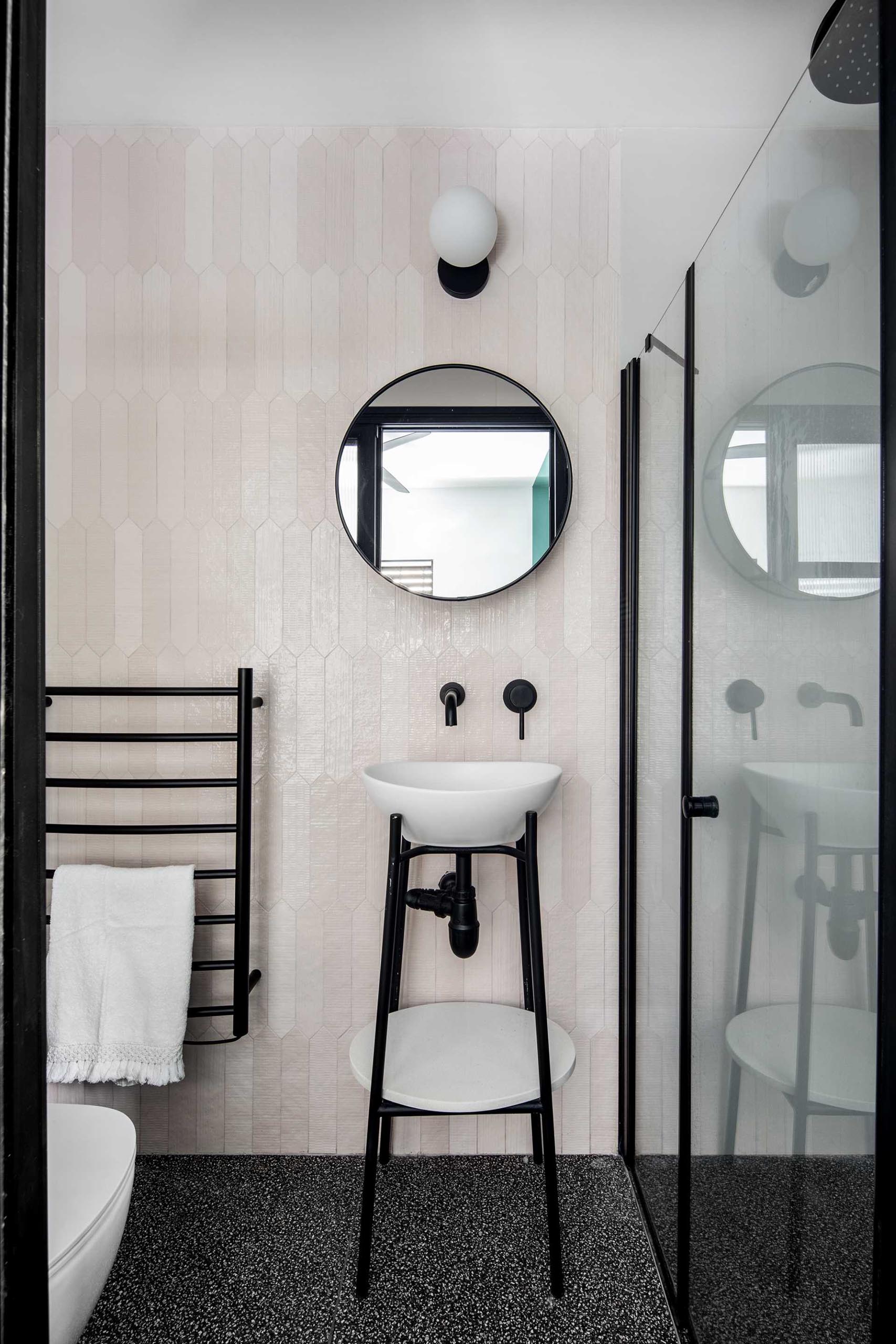 Source: Contemporist