February 3, 2023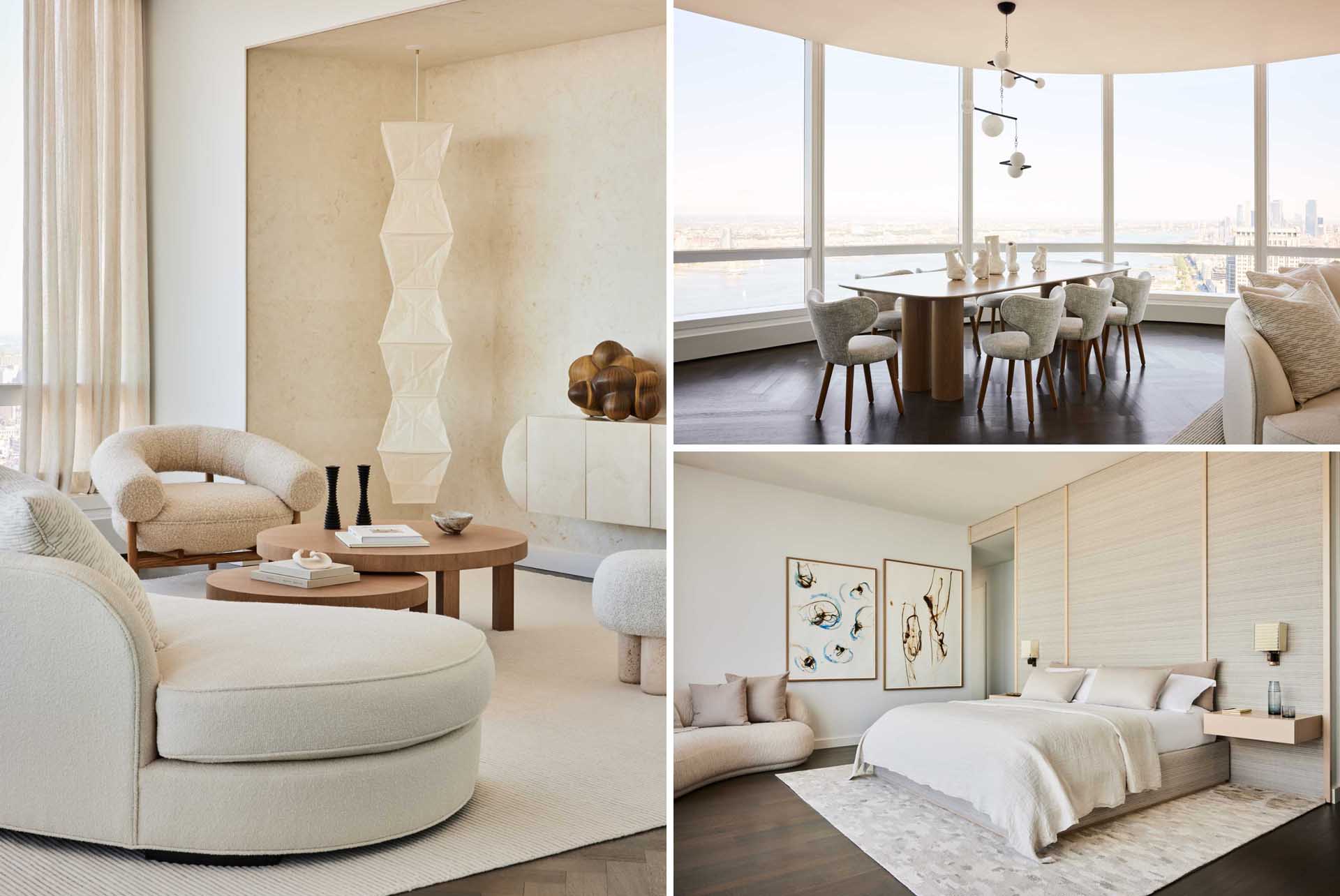 Jessica Gersten Interiors has completed the design of a home in New York, that has a neutral color palette throughout.
The open living/dining space has views of the city, while the living room niche in parchment was inspired by the de Noailles residence in Paris designed by Jean-Michel Frank in 1925.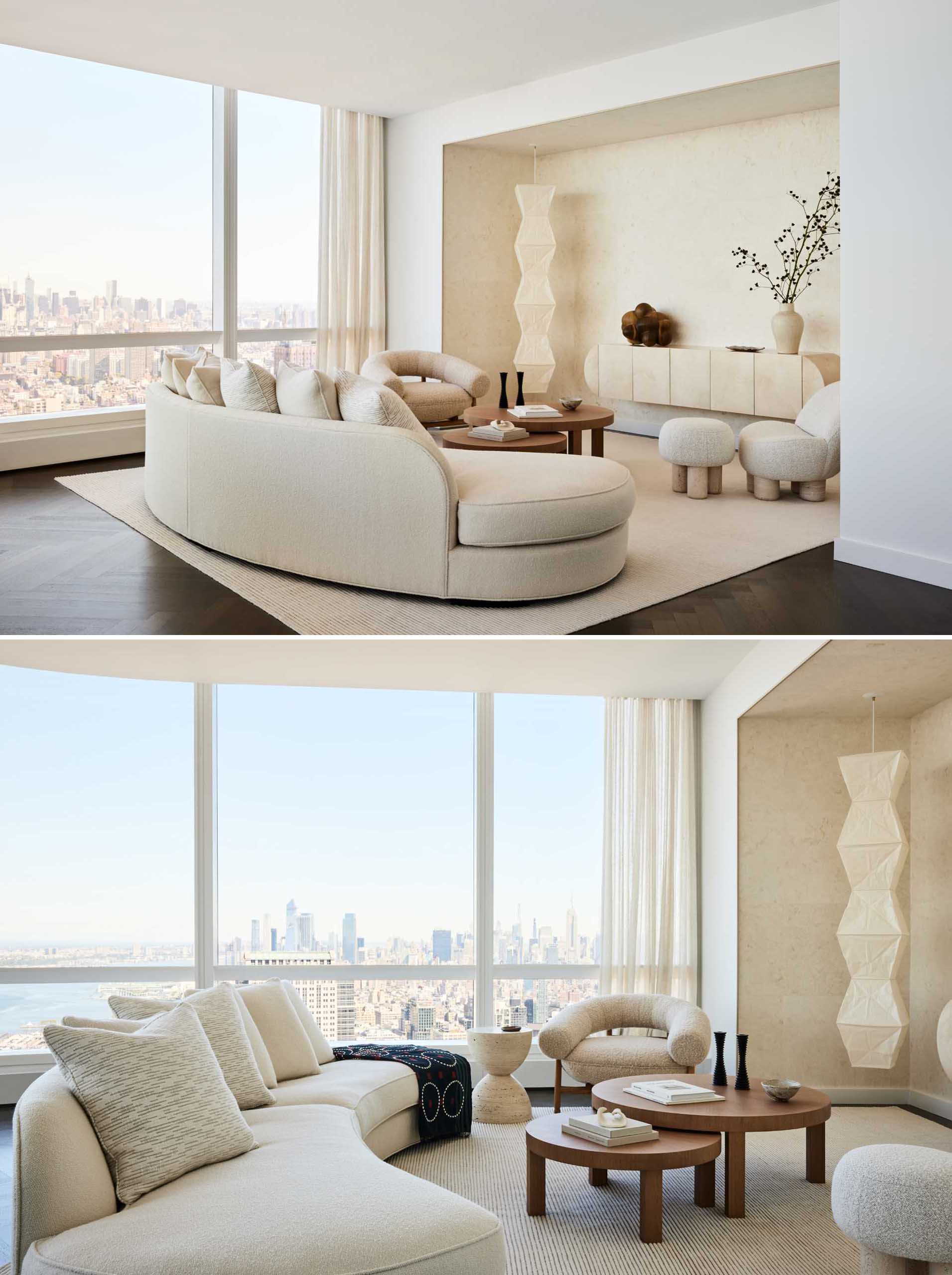 The curved sofa contours around coffee tables custom created by Jessica, which were also inspired by the work of Jean Michel-Frank.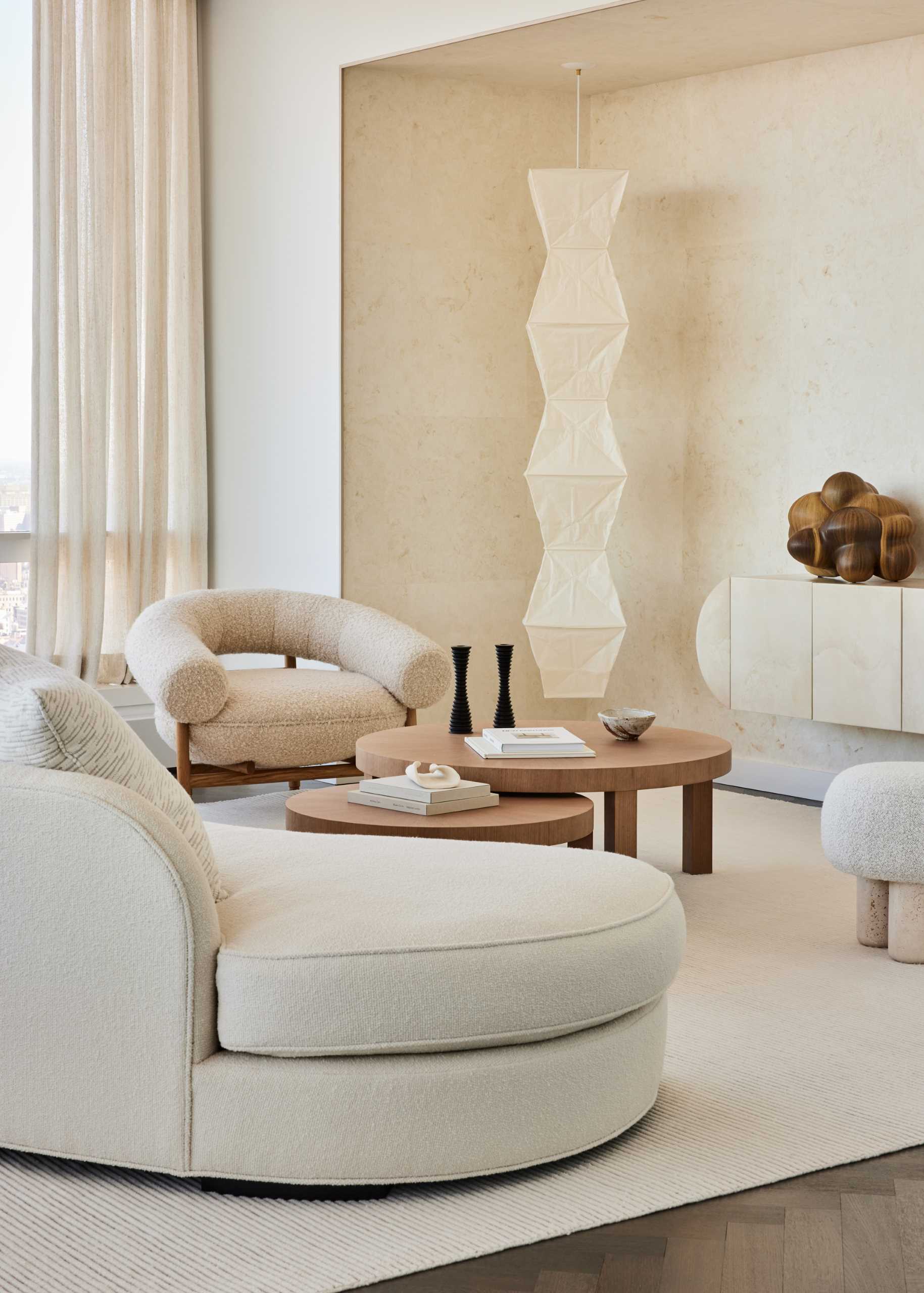 Contemporary side chairs and tables along with a Noguchi lantern complete the seating area.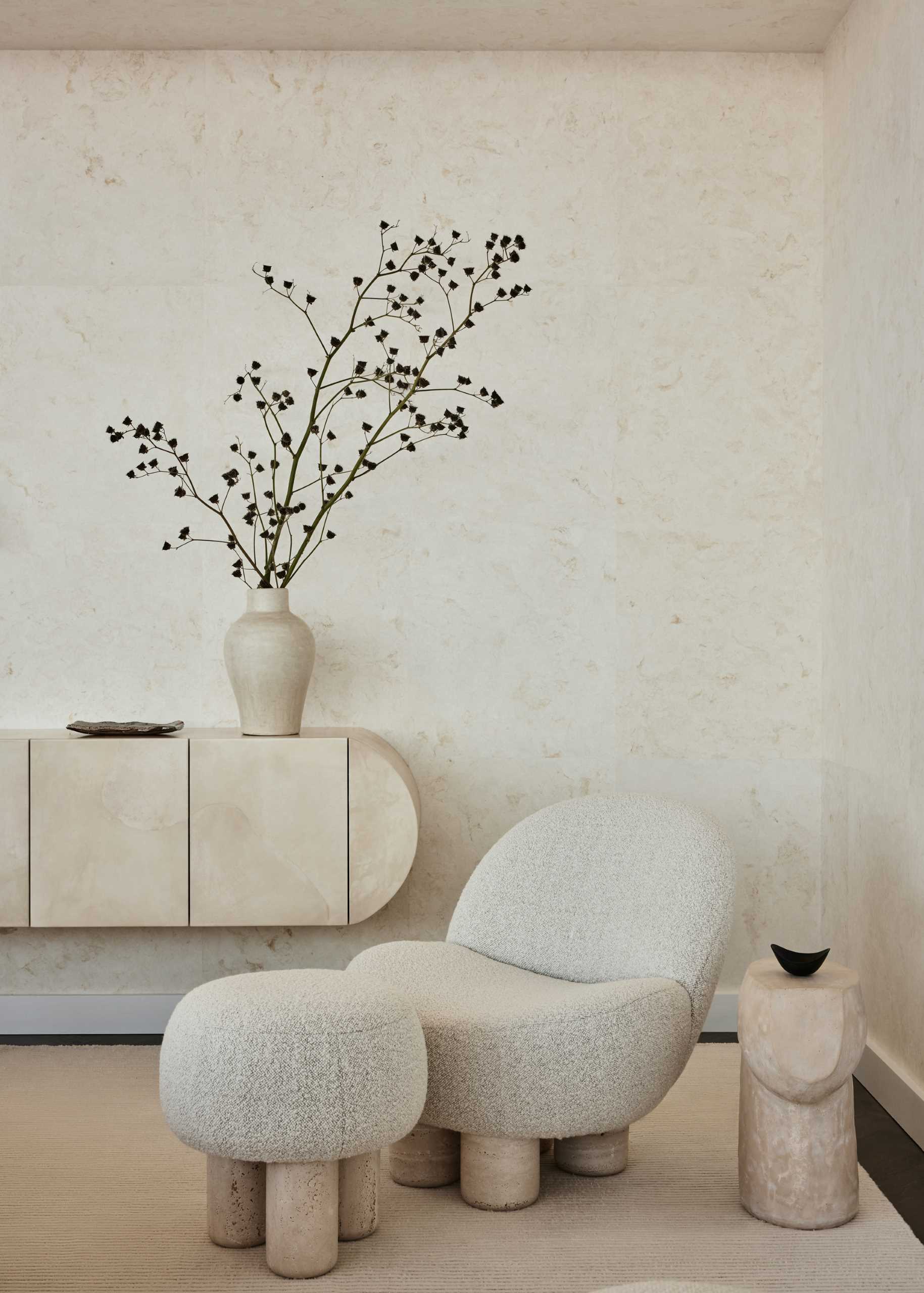 A Ludovic Clement d'Armont mobile light hangs over the oak dining table, also designed by Jessica. The contour theme continues with the "wing" dining chairs from Studio Twenty-Seven.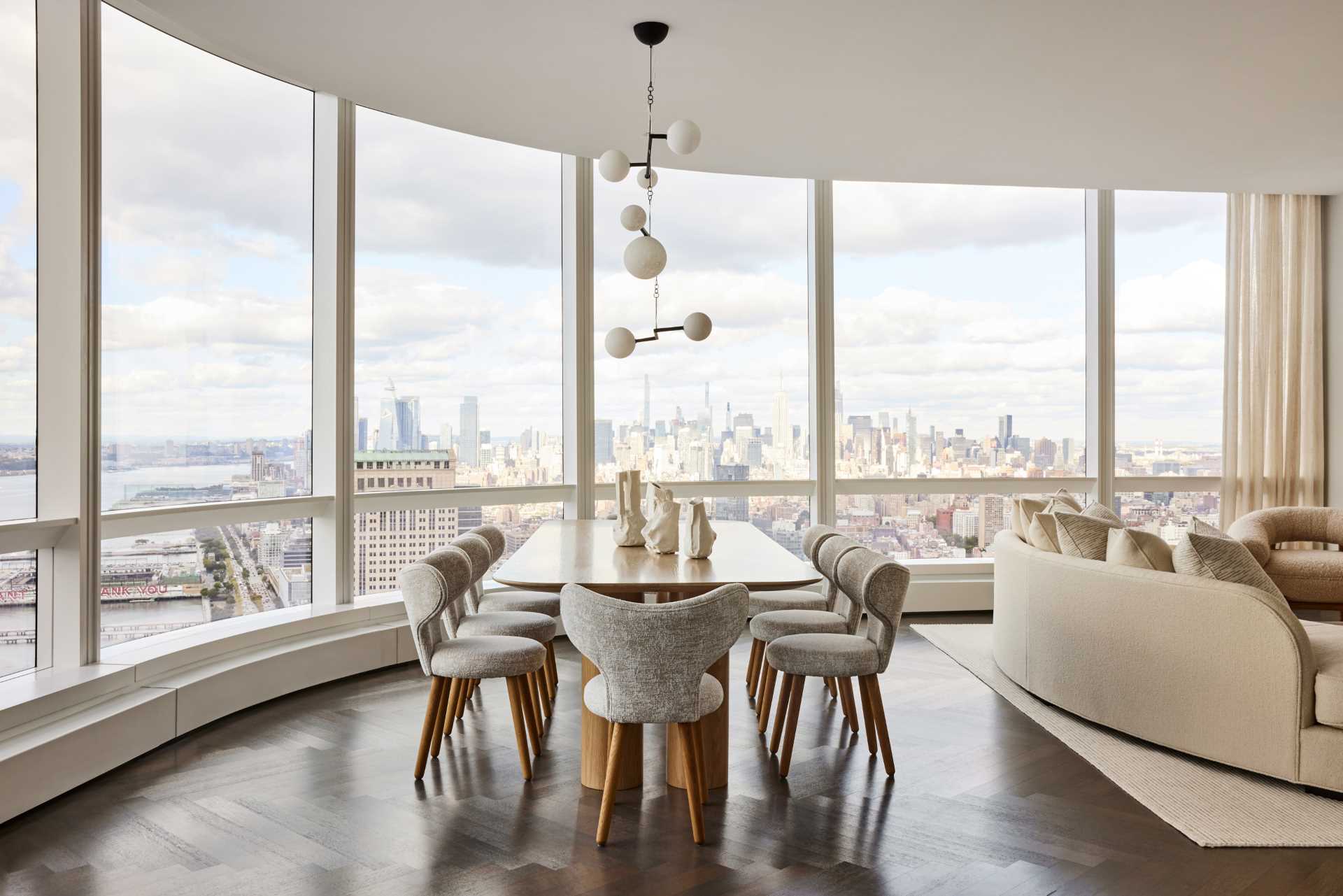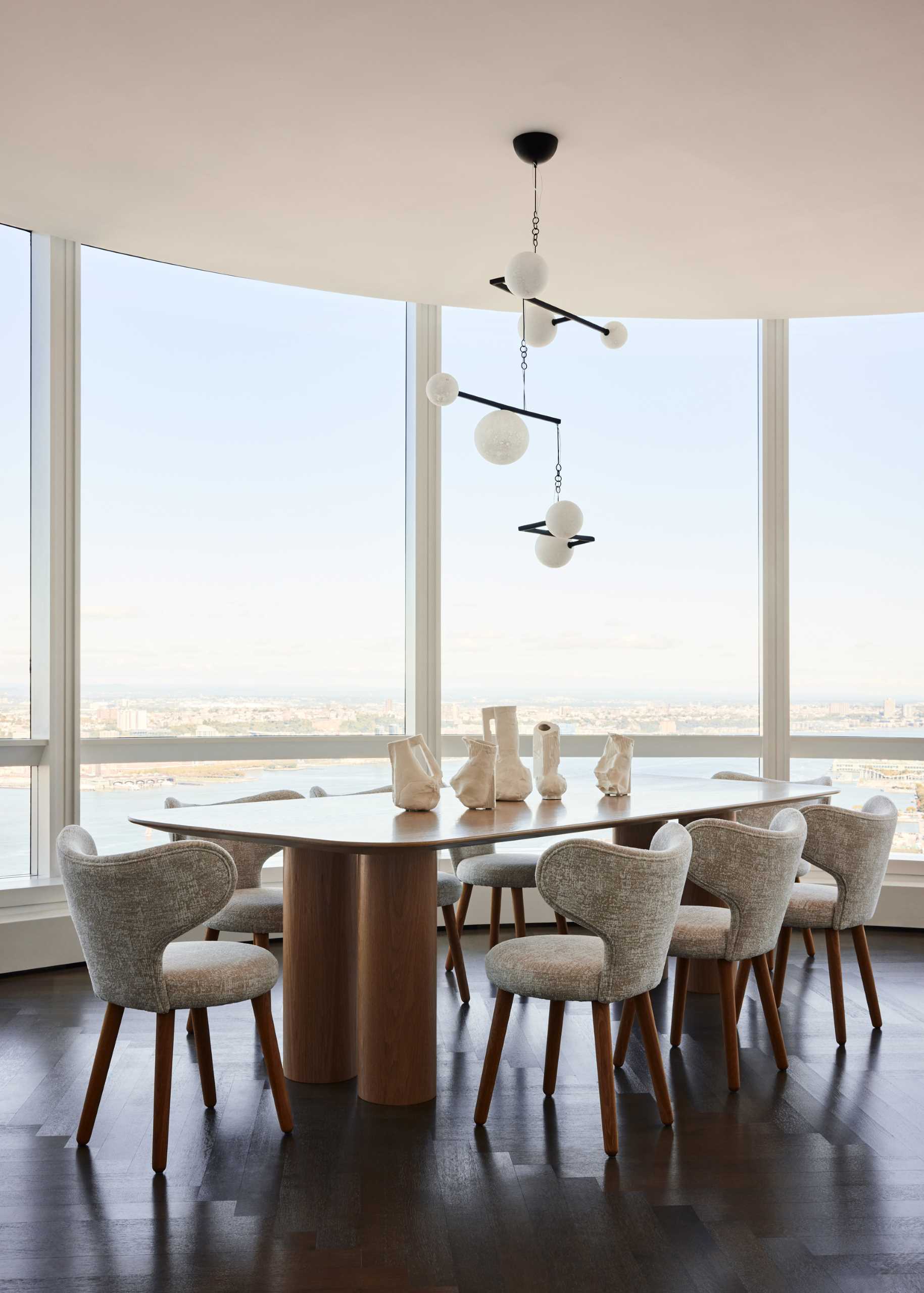 In the foyer, a gouged wood credenza is a grounding point with Erin Schirreff art hanging above and ceramic sconces from The Invisible Collection.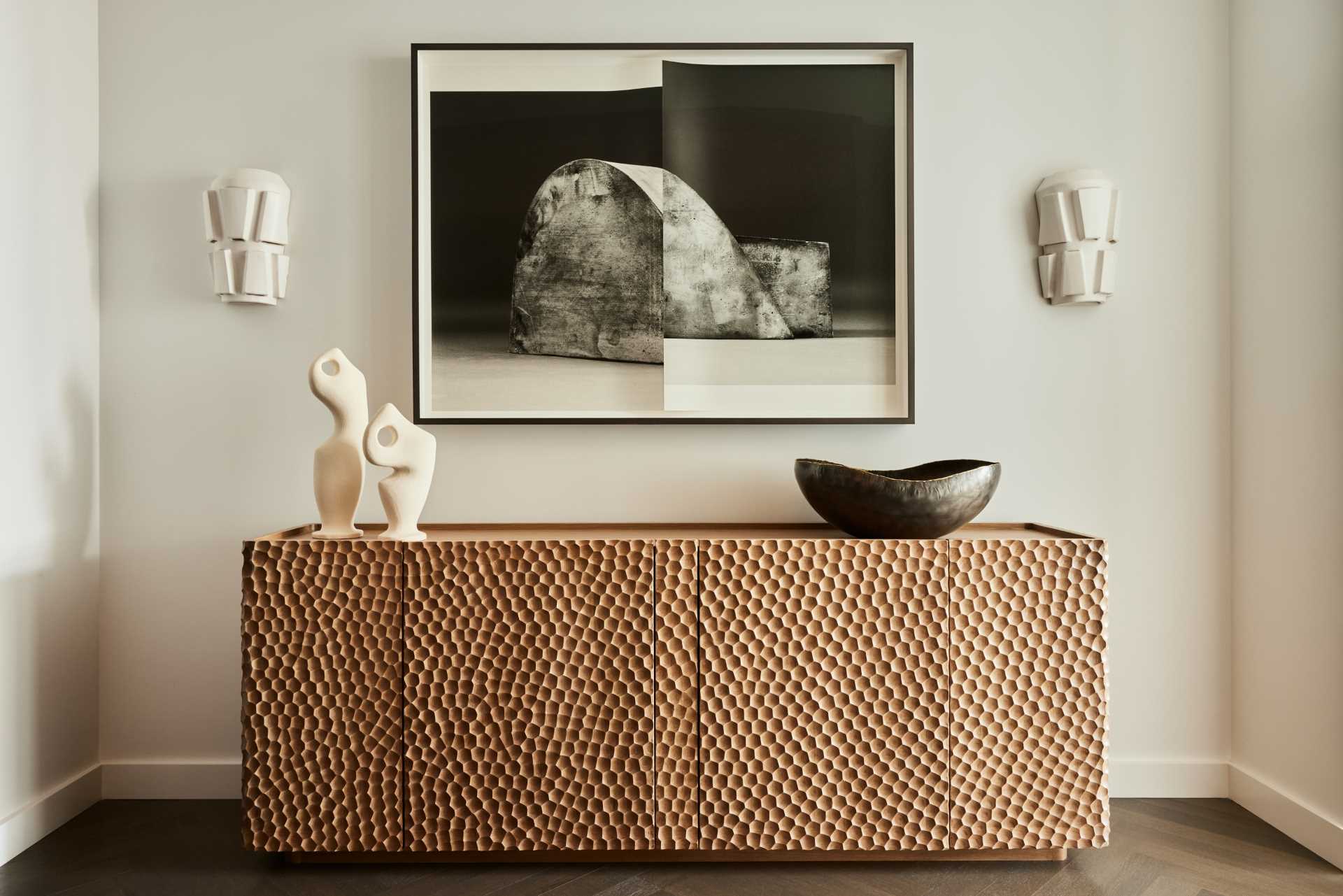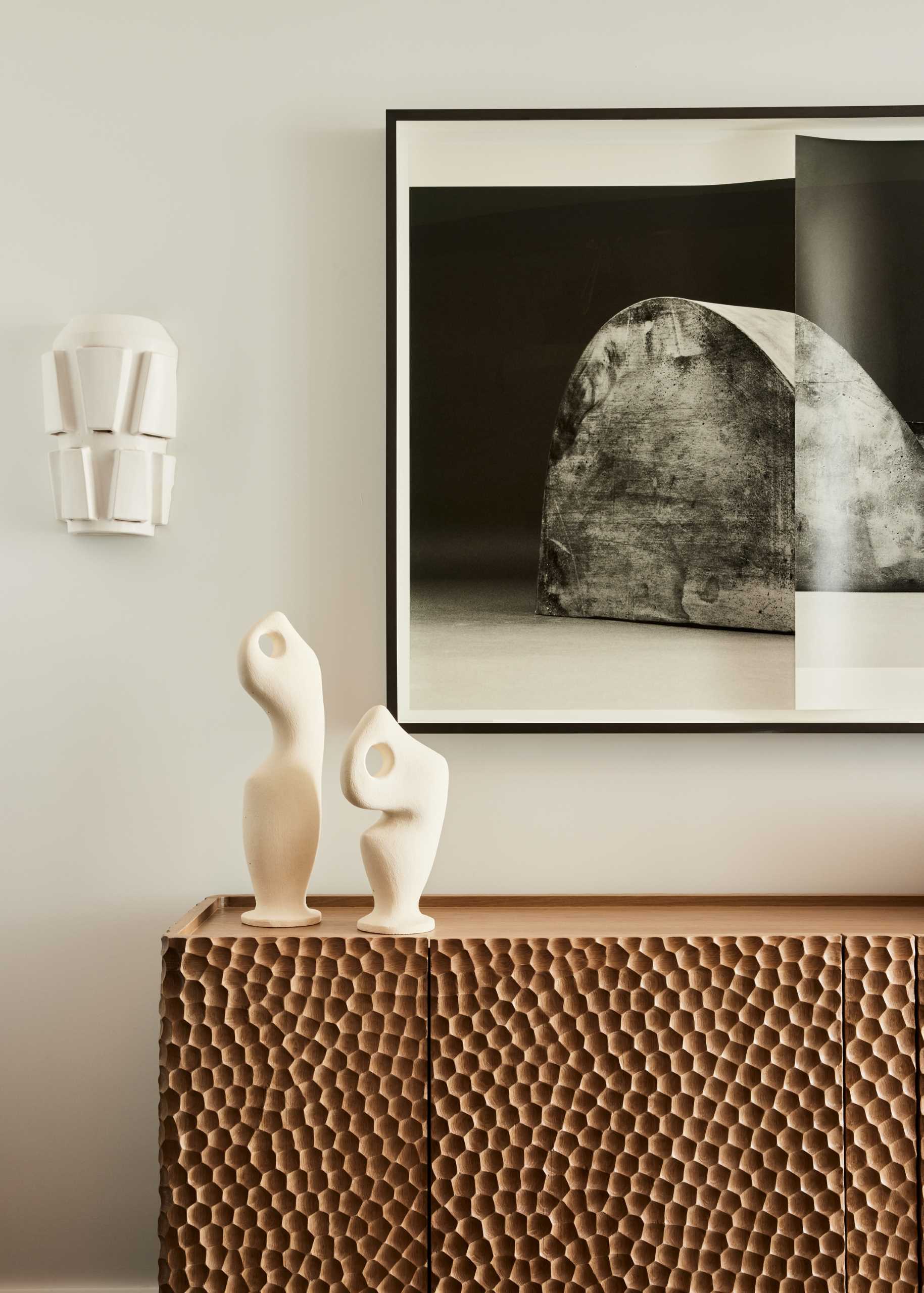 In the main bedroom, the headboard wall was another custom-designed element by the designer, which was produced using Toyine Sellers fabric and pale oak paneling. Art pieces on the opposite wall are by Estuko Ichikawa, curated with the help of Hourglass Advisory.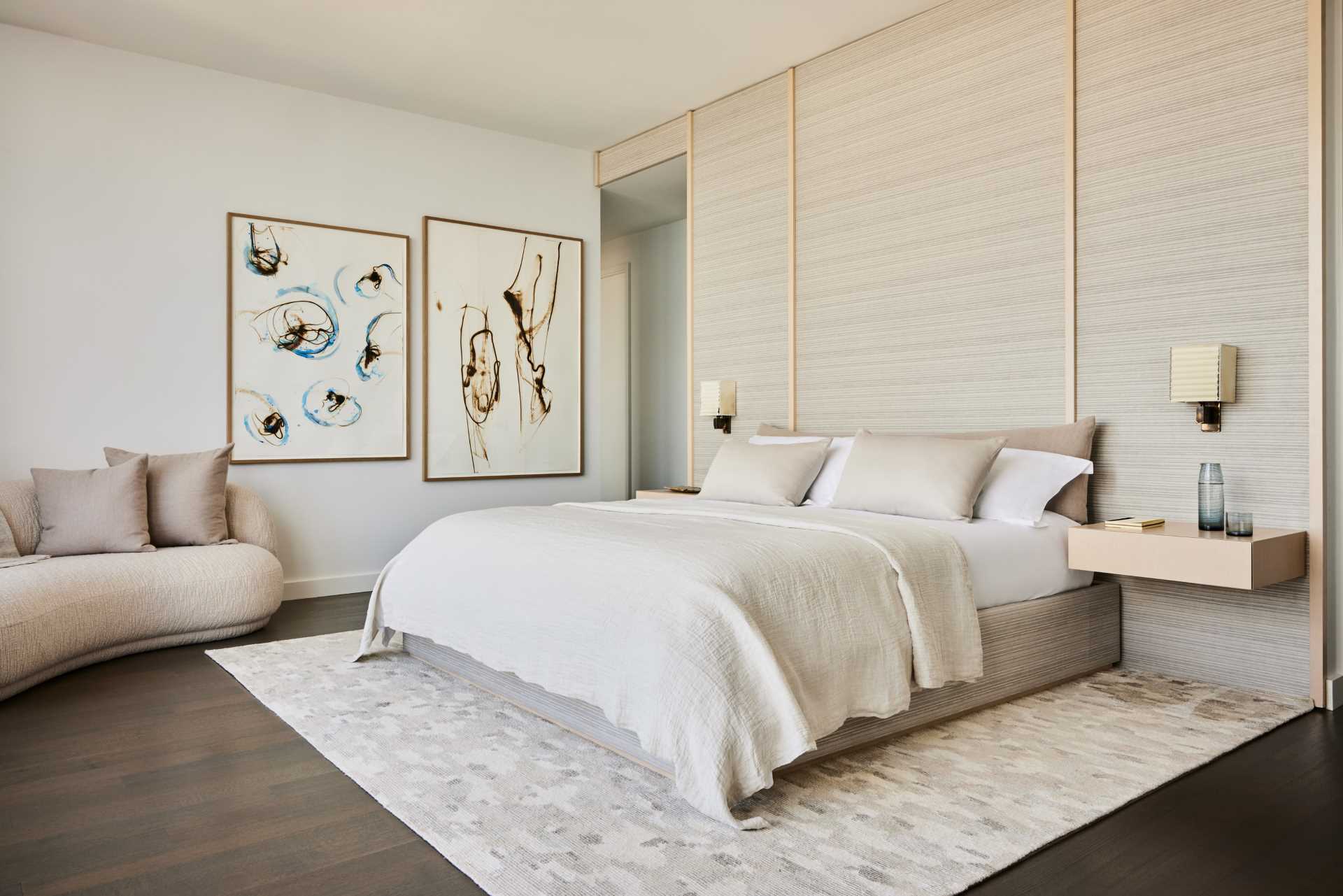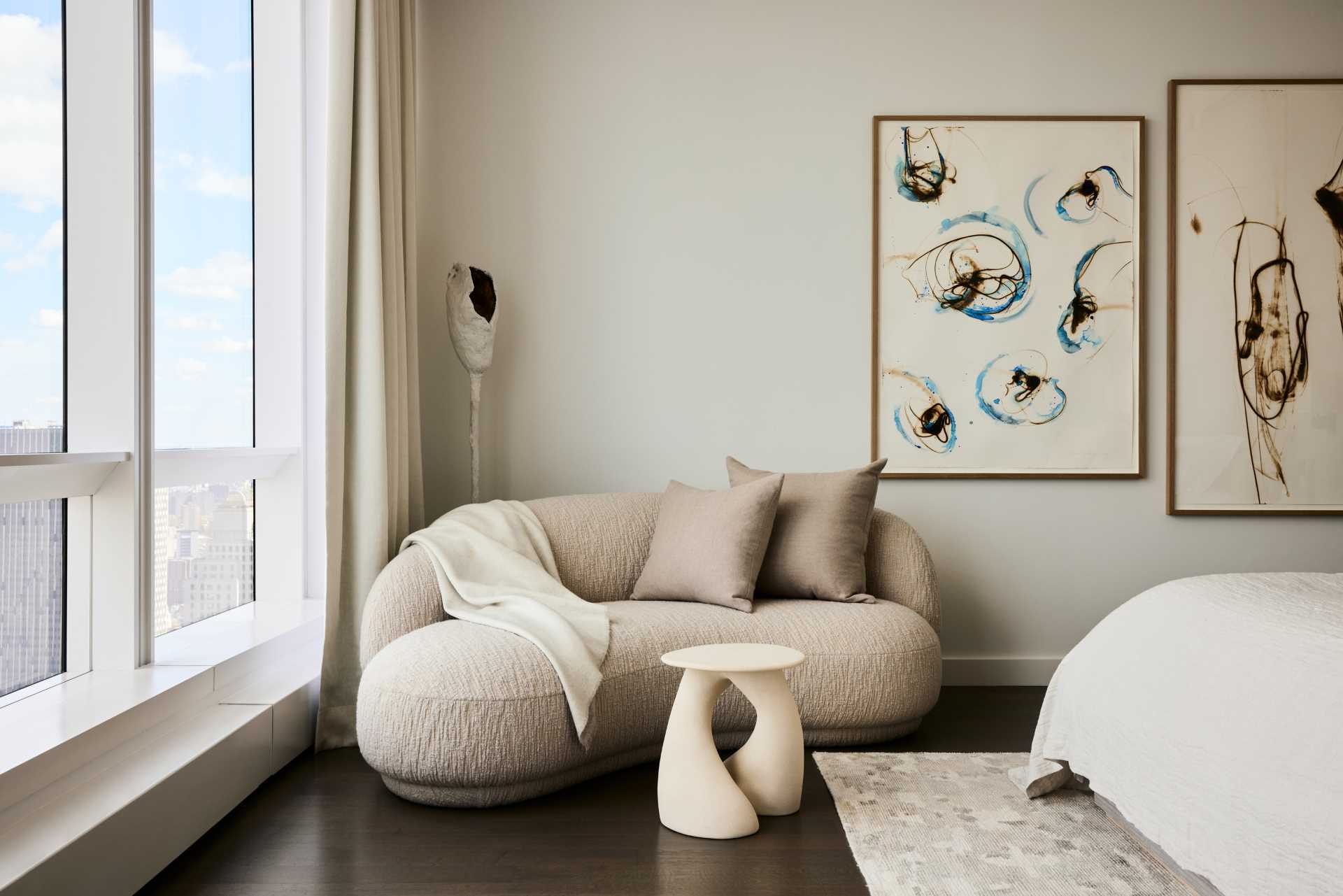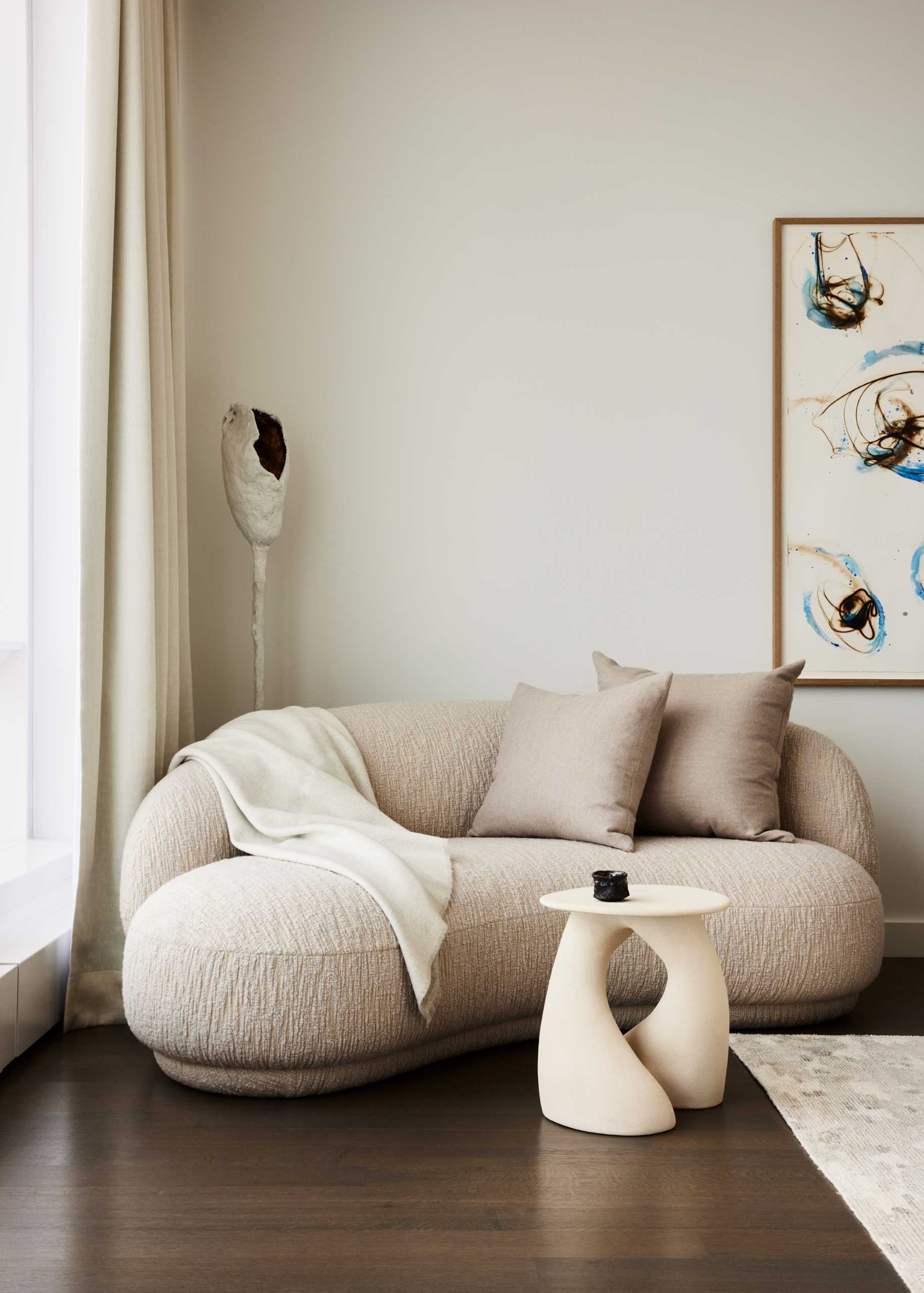 A Webcoat table lamp by Steven Haulenbeek rests on a custom credenza also created by the designer.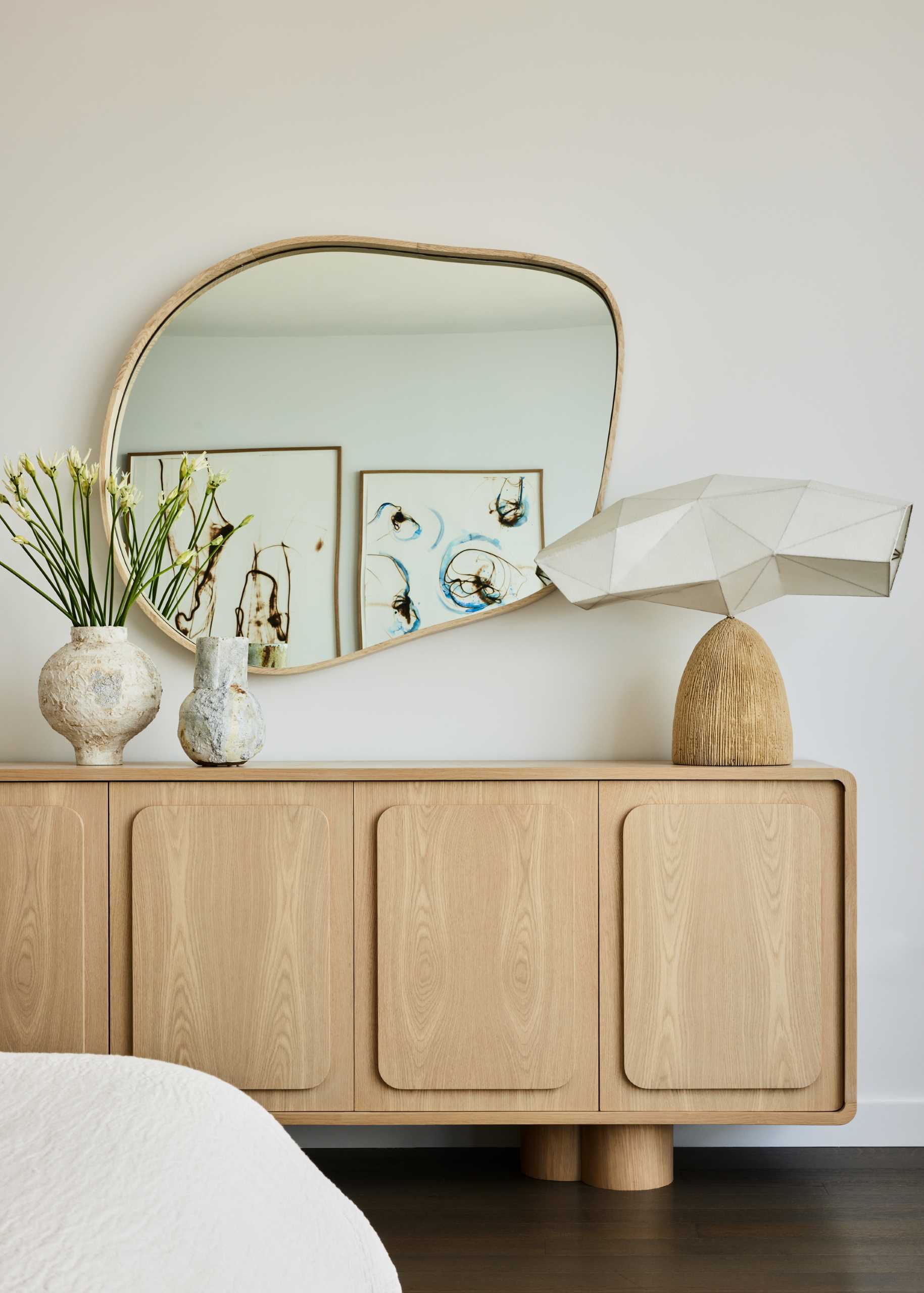 In the bathroom, a freestanding bathtub is positioned in front of a window that perfectly frames the city views.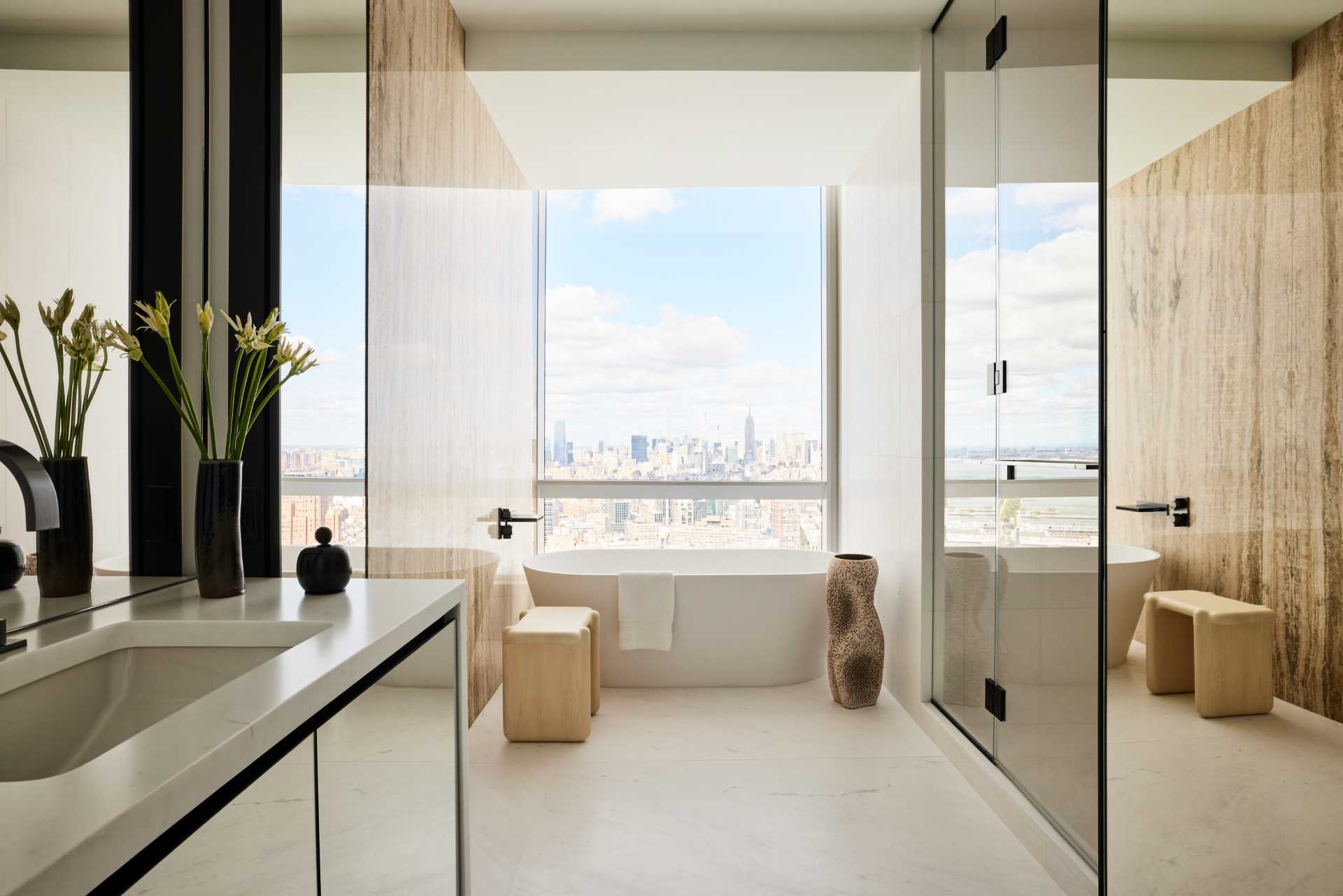 Source: Contemporist