A Round House Design Inspired By A Tree Trunk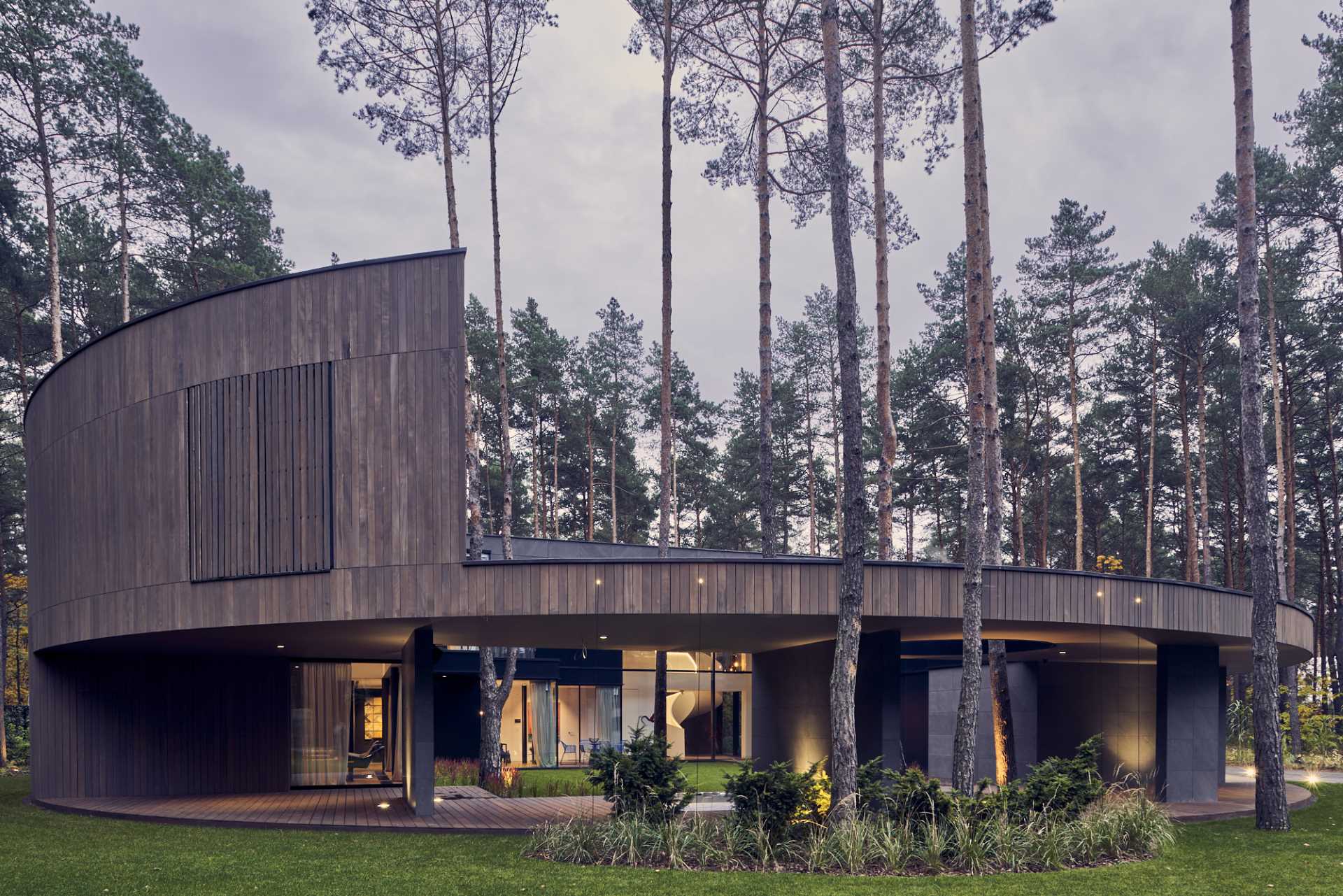 Mobius Architekci has sent us photos of a home they designed in Izabelin, Poland, that has a round design.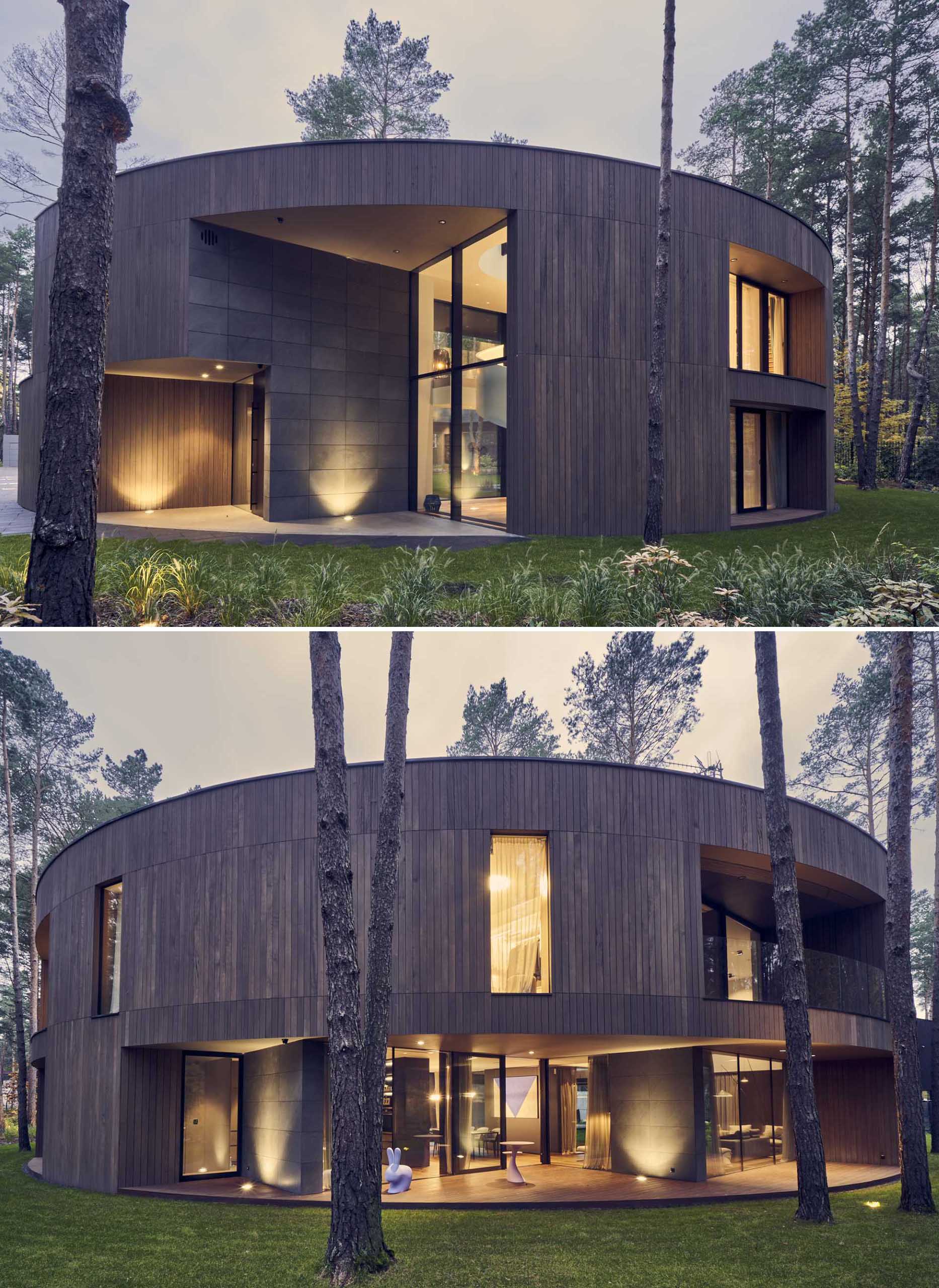 The vast, sandy plot densely covered with a pine forest created a unique setting for the house, with the architect drawing inspiration from a tree trunk.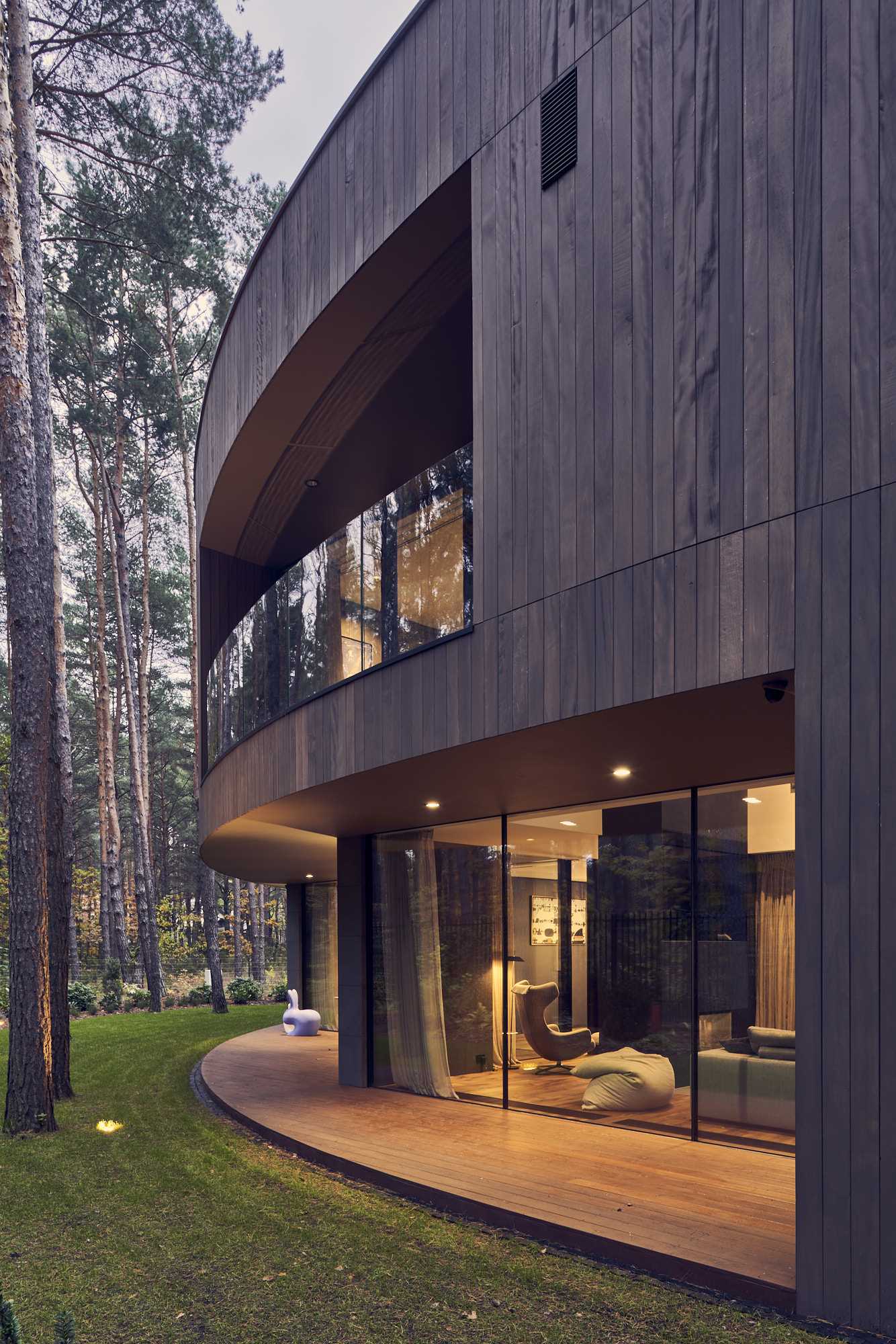 The home has been built with a reinforced concrete structure and clad with panels of Okume wood, derived from West Africa. This exotic wood, which is knotless, allows the home to blend into the forest surroundings.

From above, you can see the shape of the home, with different levels and voids, exposing and hiding various areas of the home.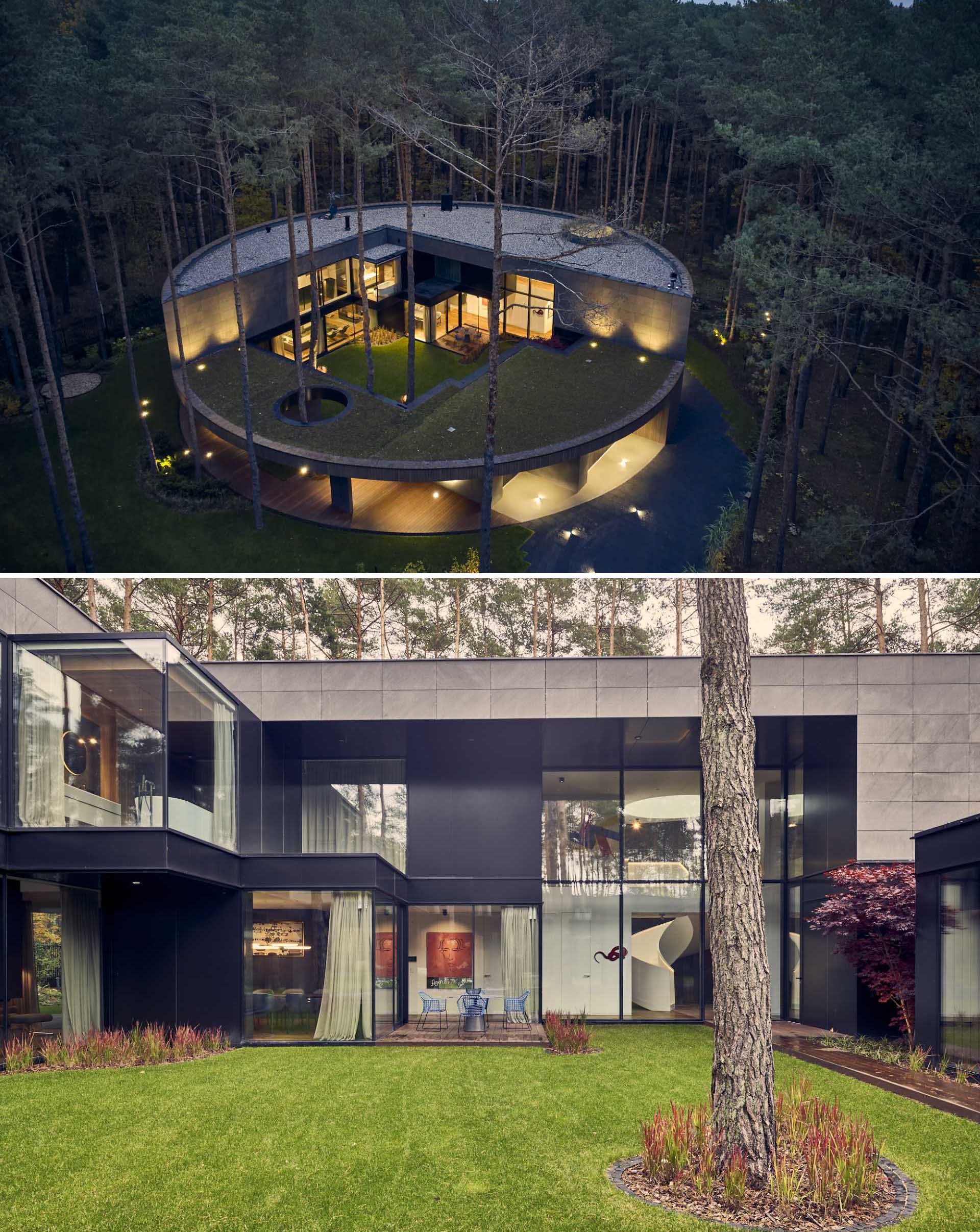 The interior spaces, like the living room and dining room, are reminiscent of a private art gallery, while high ceilings and plenty of windows allow the home to feel large and spacious.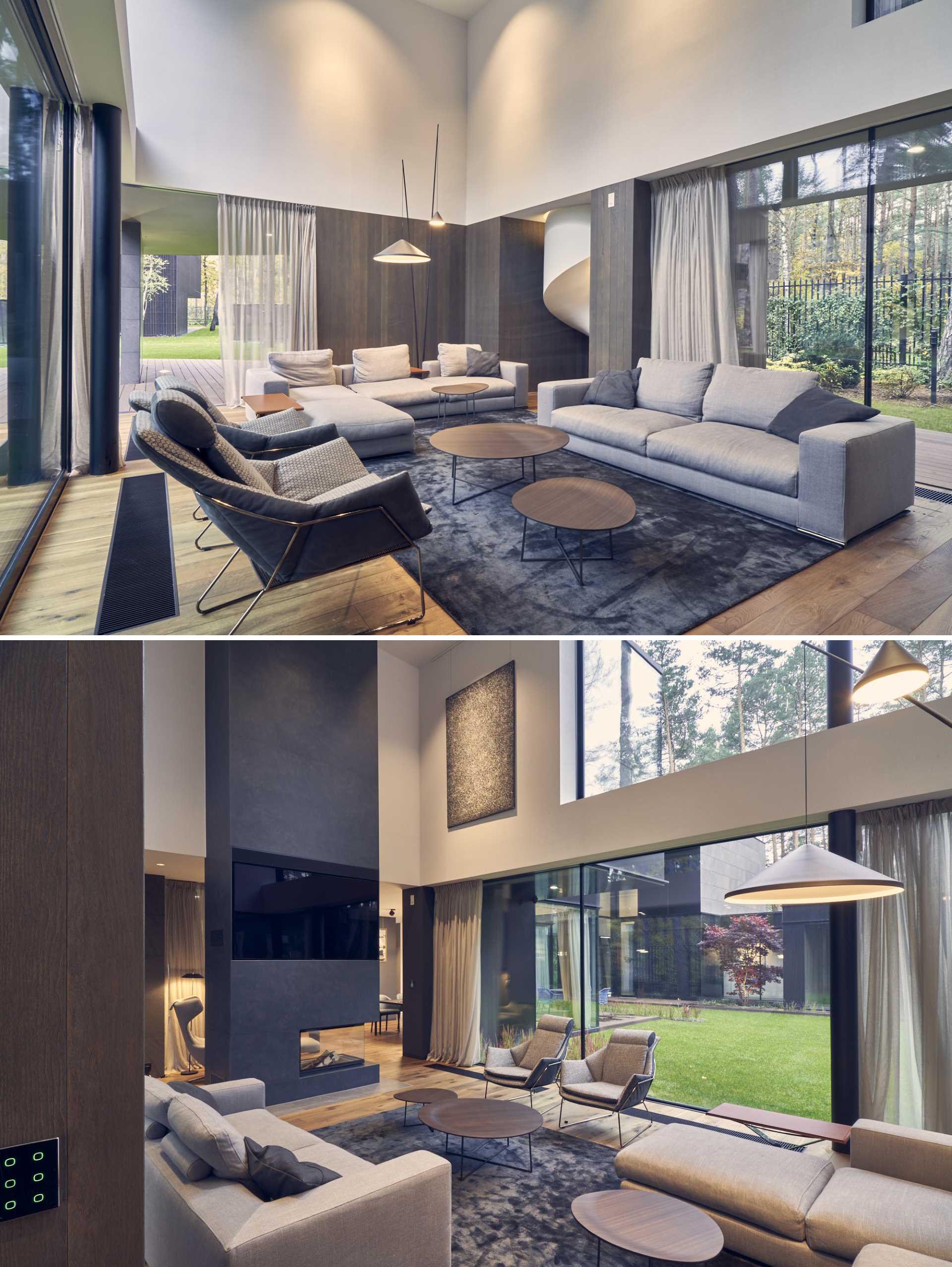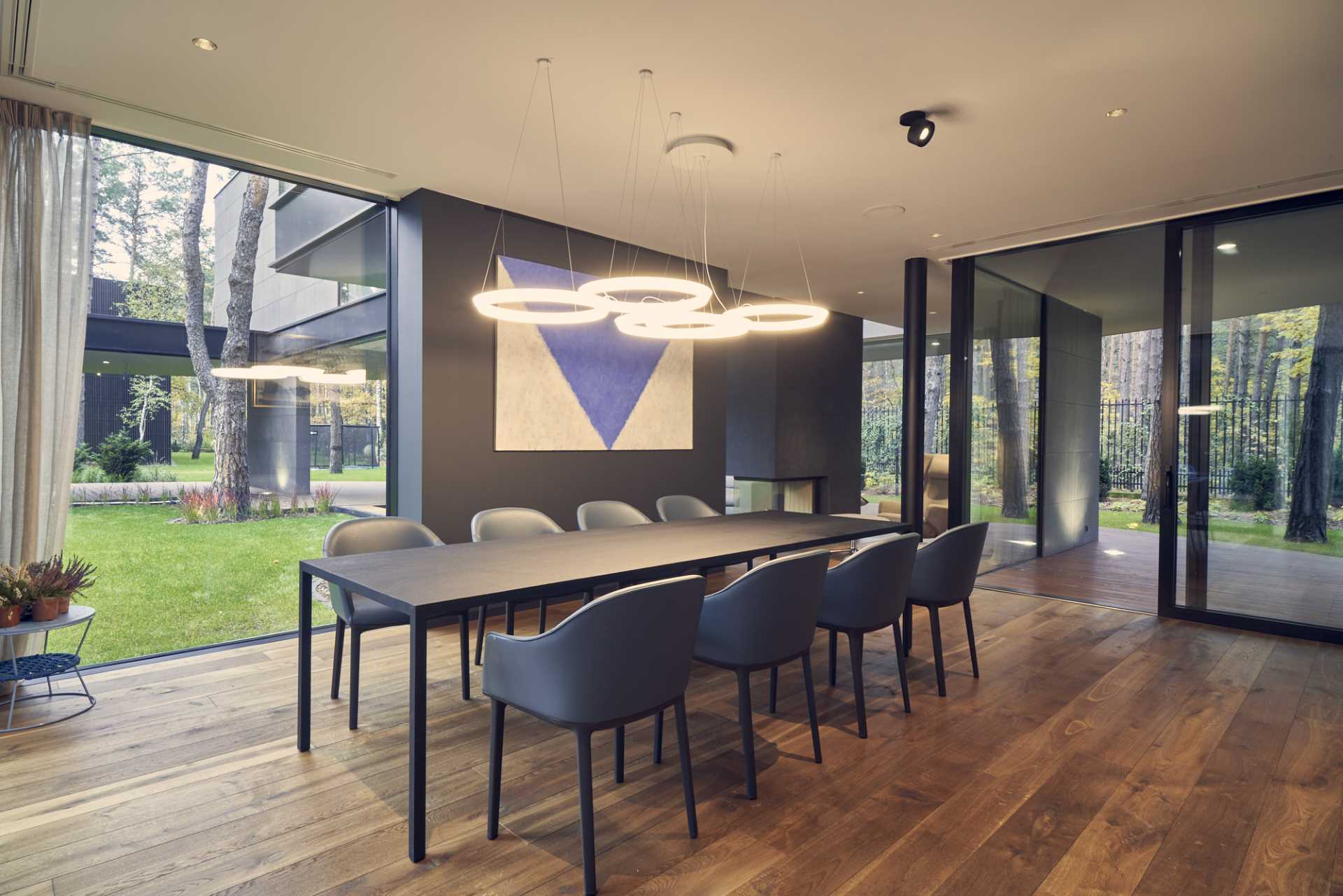 A white sculptural spiral staircase with hidden lighting, which can be seen from the exterior of the home as well as the interior, connects the social areas to the more private spaces like the primary bedroom and bathroom.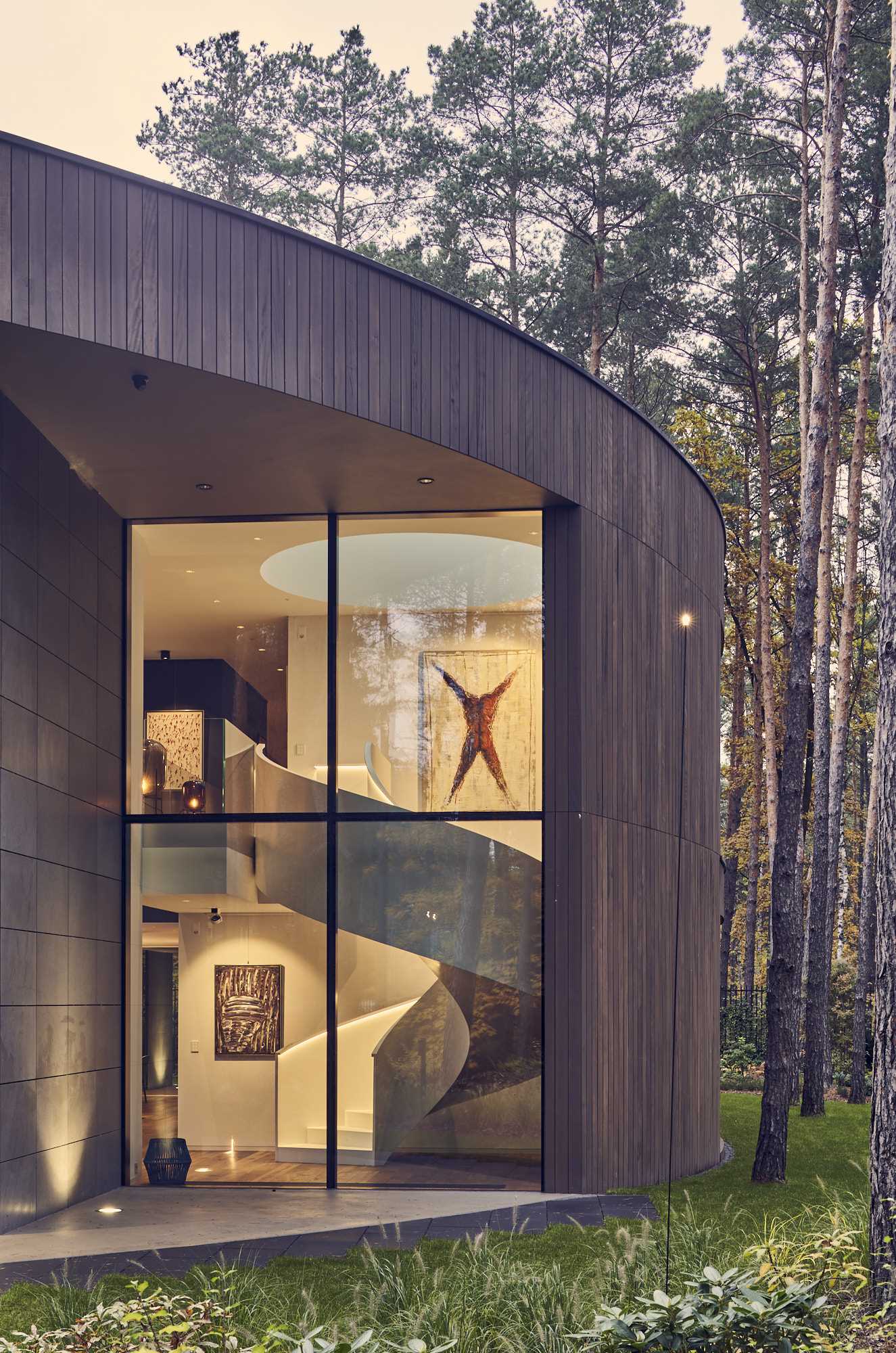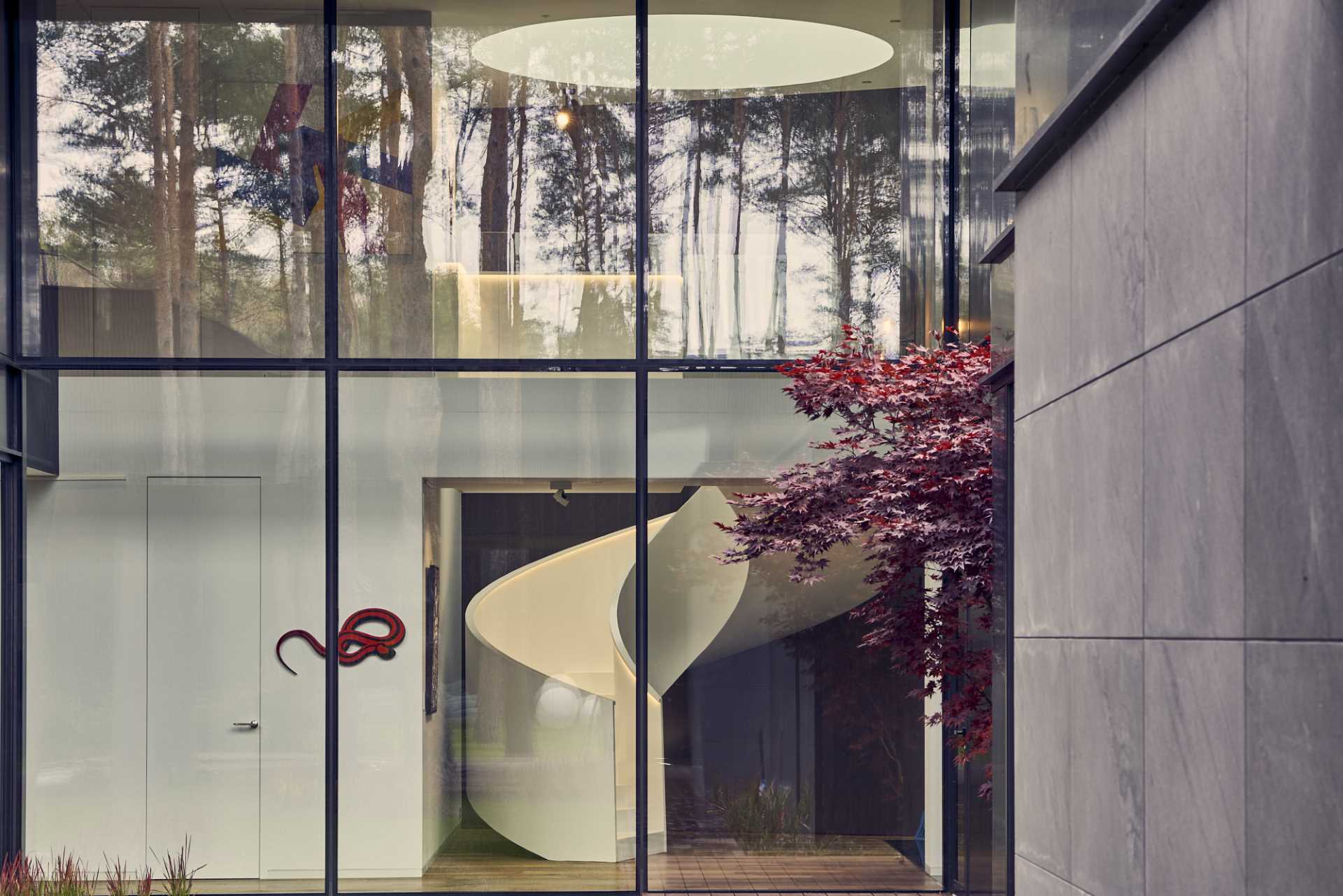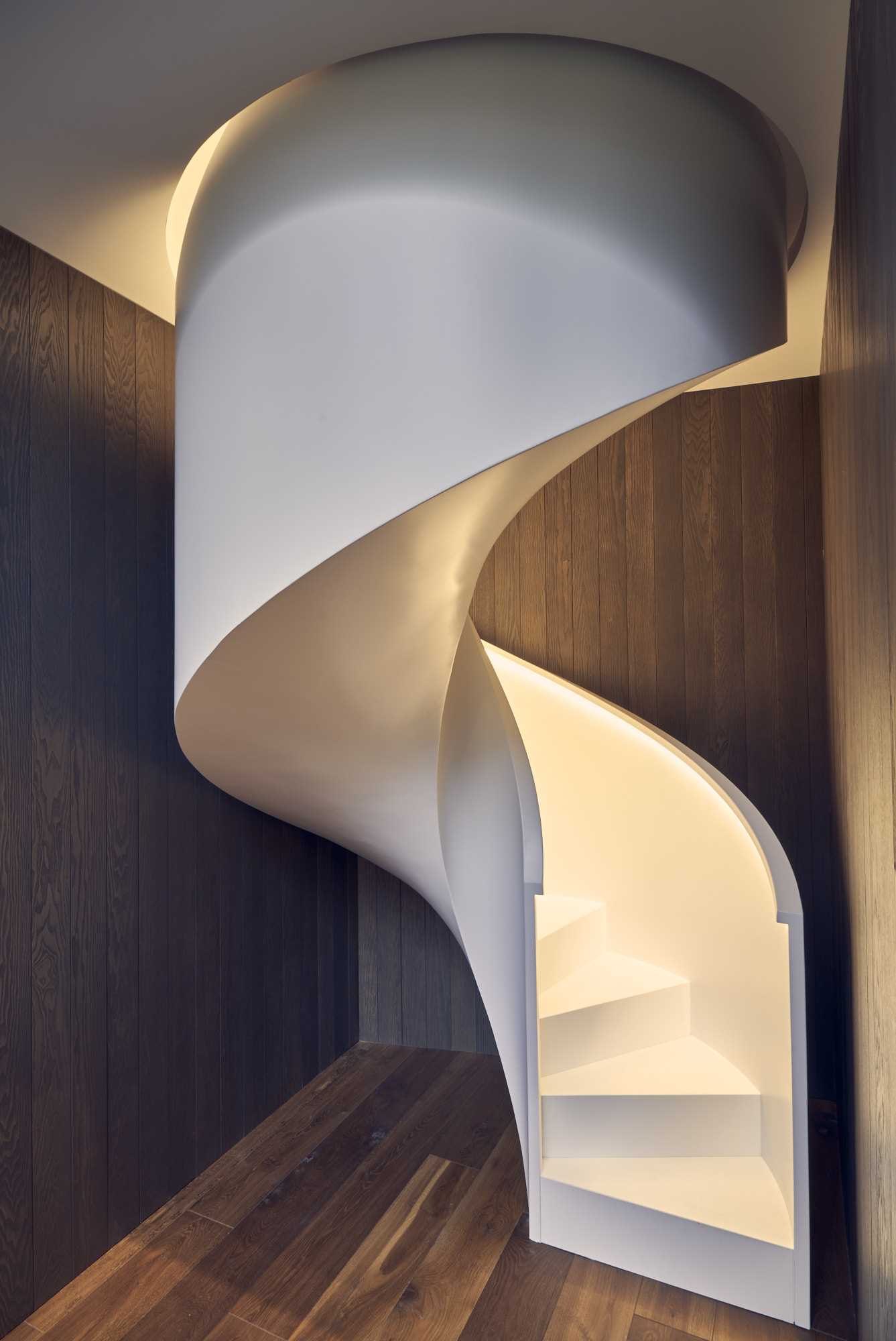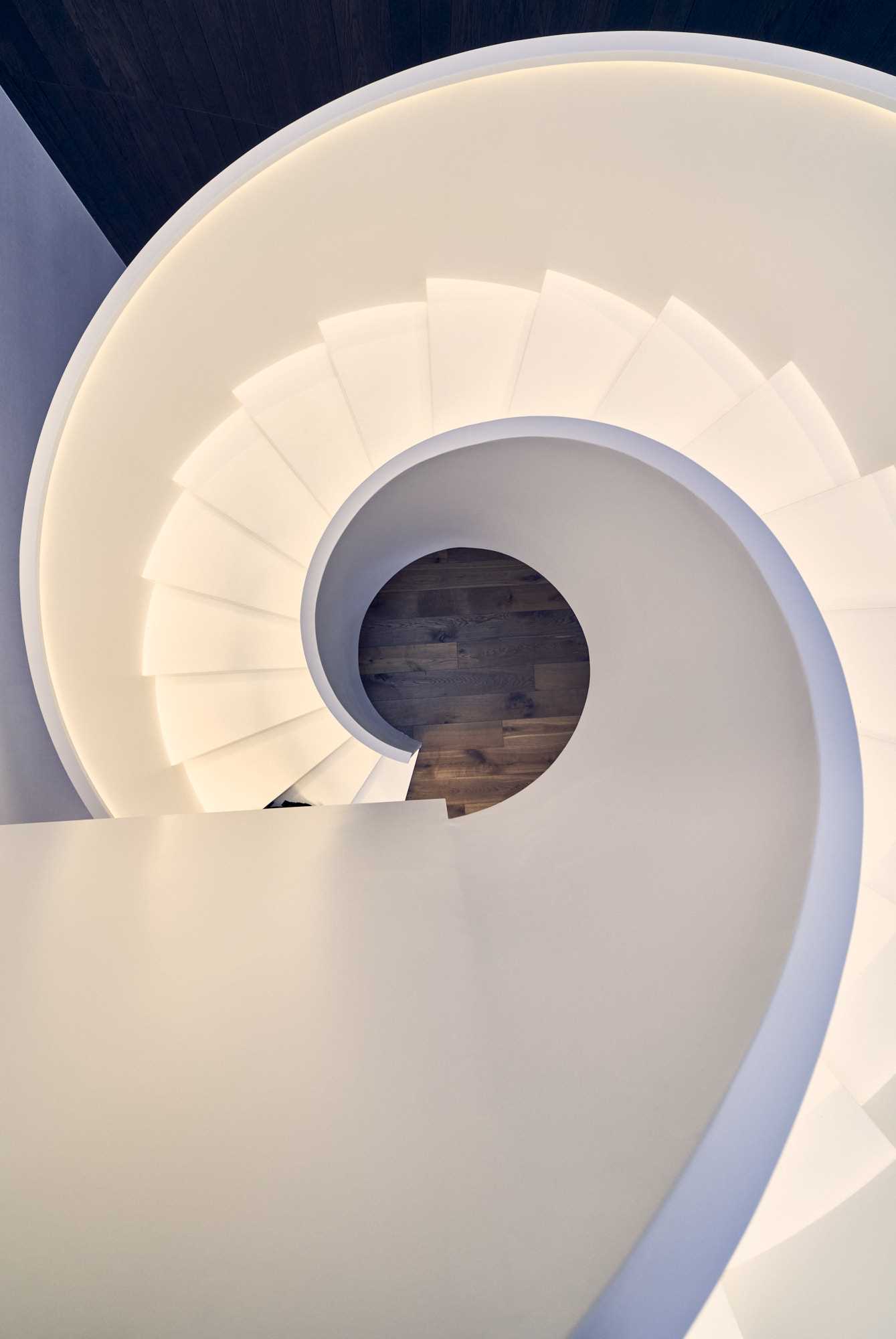 In the bathroom upstairs, floor-to-ceiling windows provide a view of trees from the bathtub.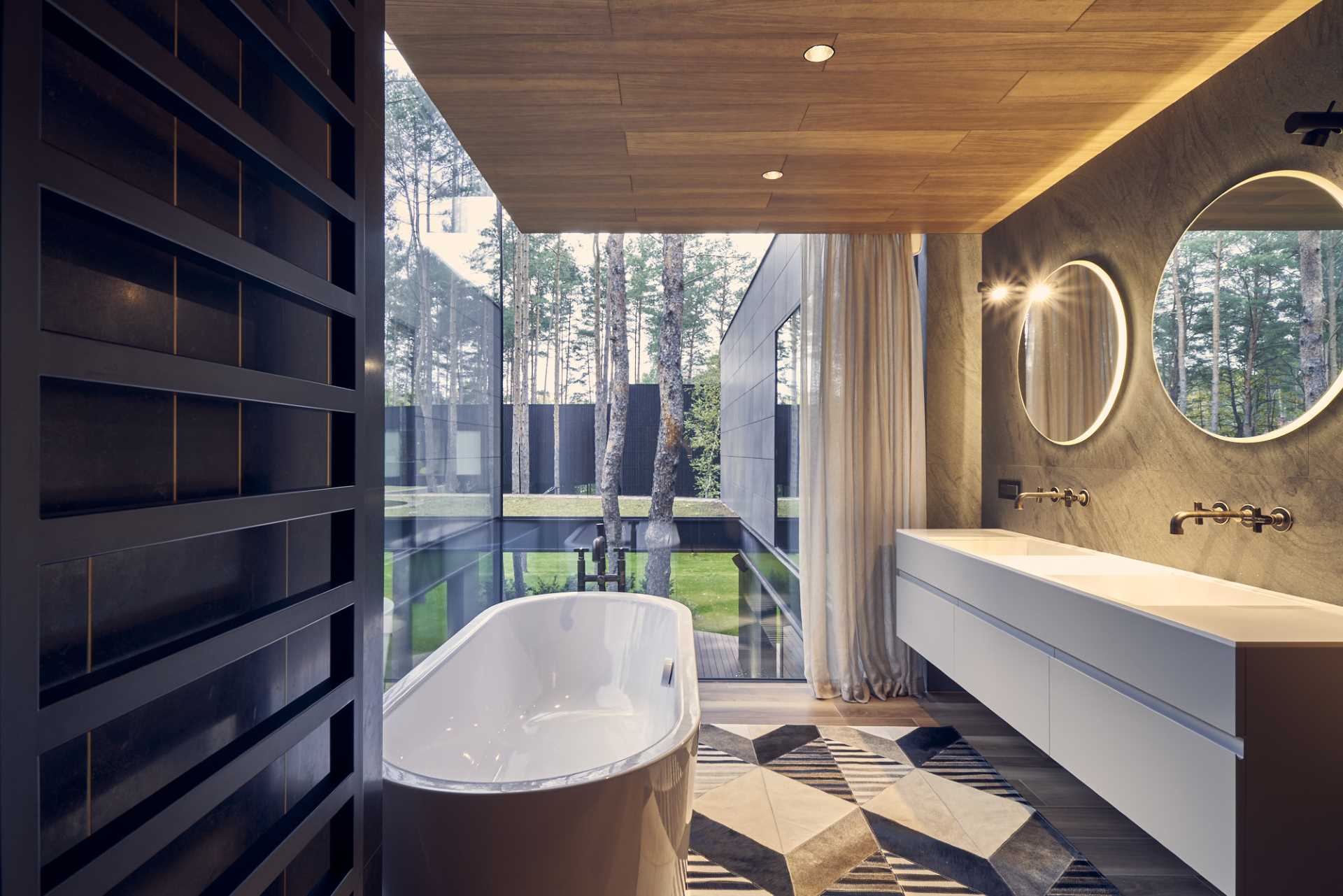 Here's a look at the architect's sketch for the home, as well as the floor plans, and section diagram.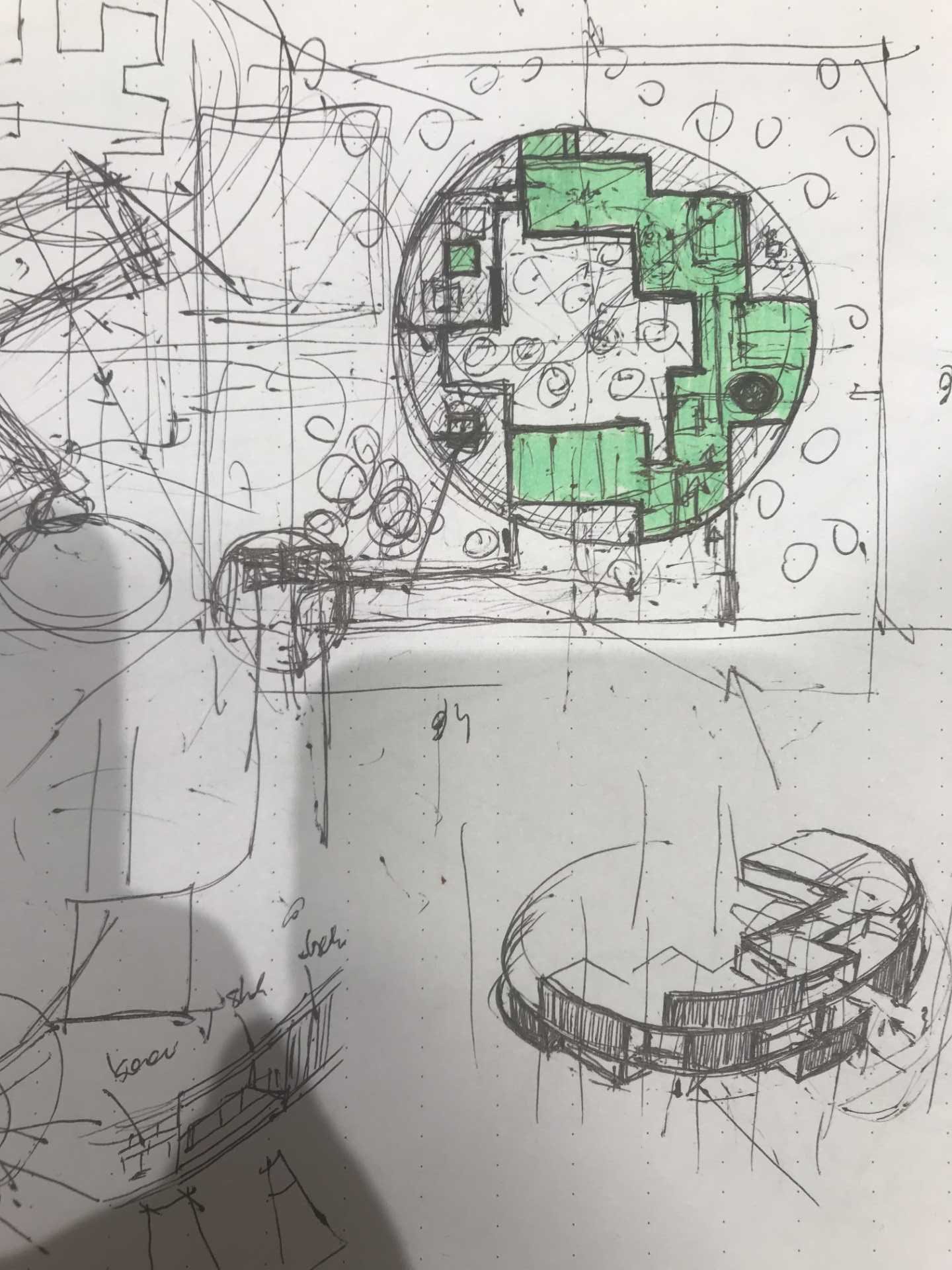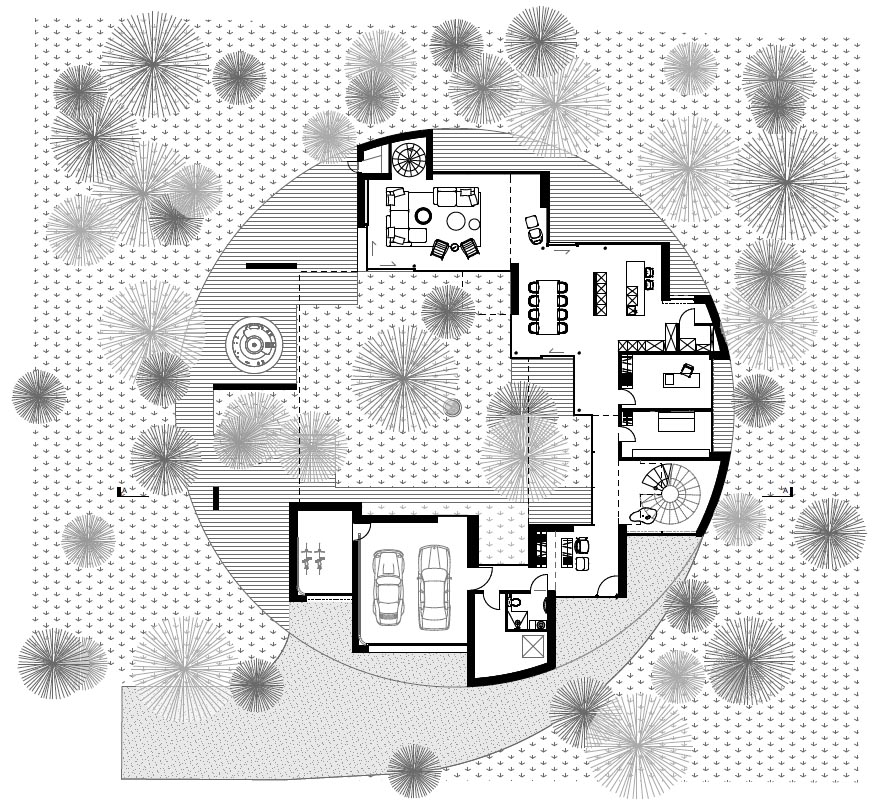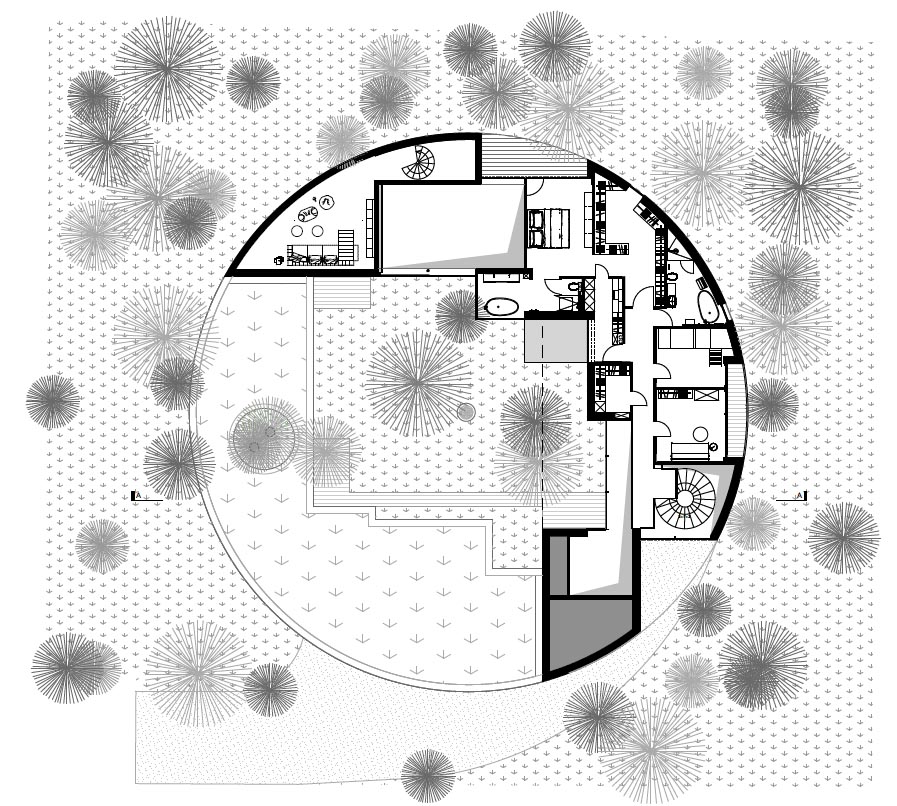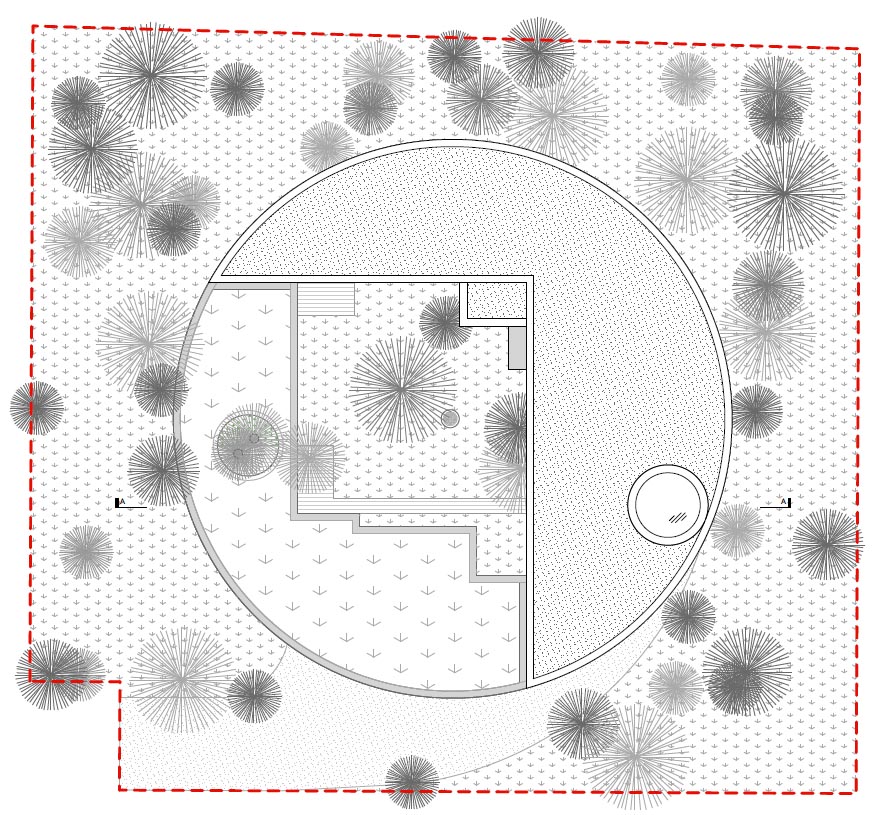 Source: Contemporist