The Surrounding Desert Was Blended Into This Modern Home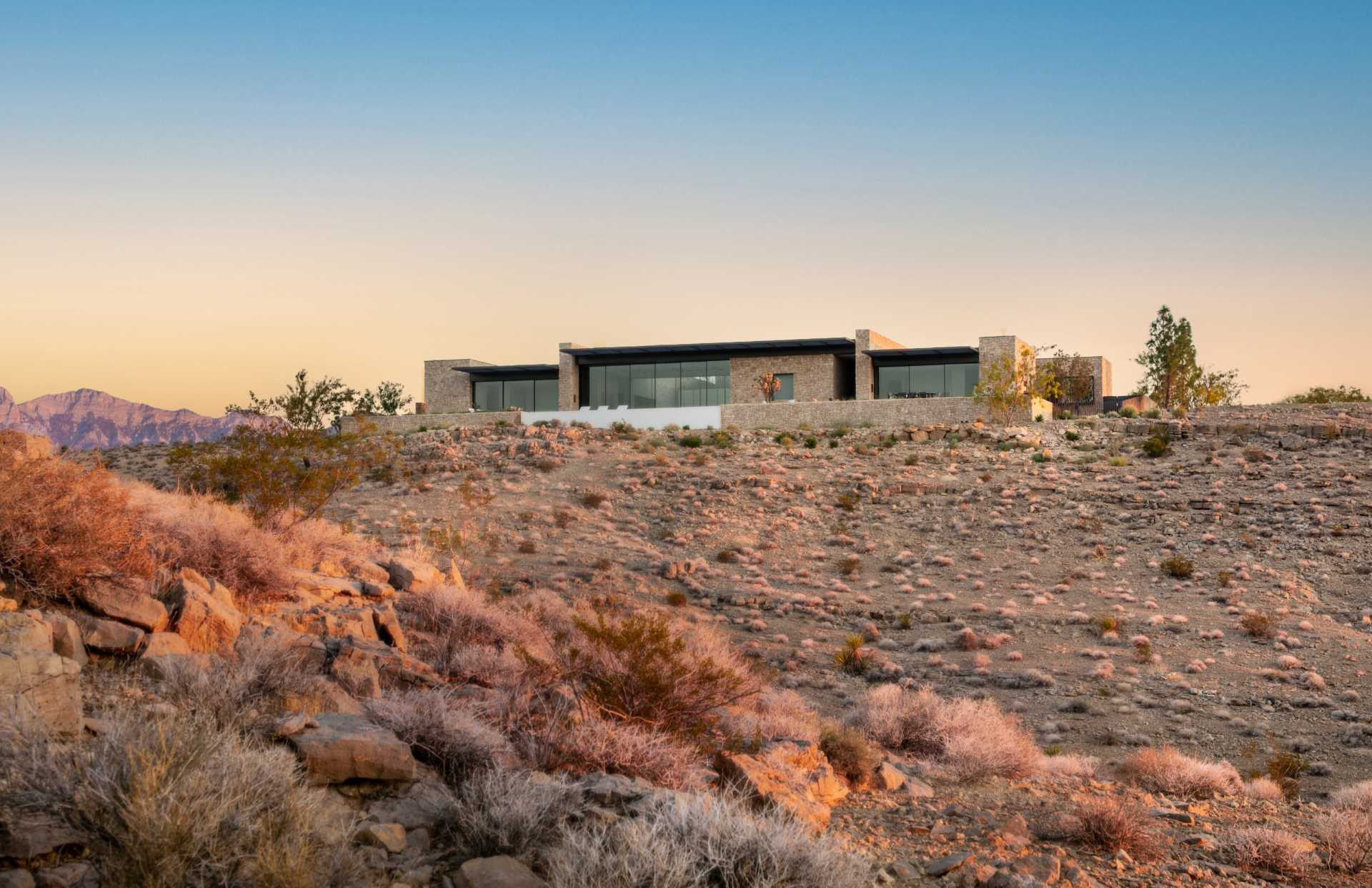 Multi-disciplinary design studio Daniel Joseph Chenin, Ltd. has shared photos of a modern home they completed on the edge of the Las Vegas Valley that has views of Red Rock Canyon.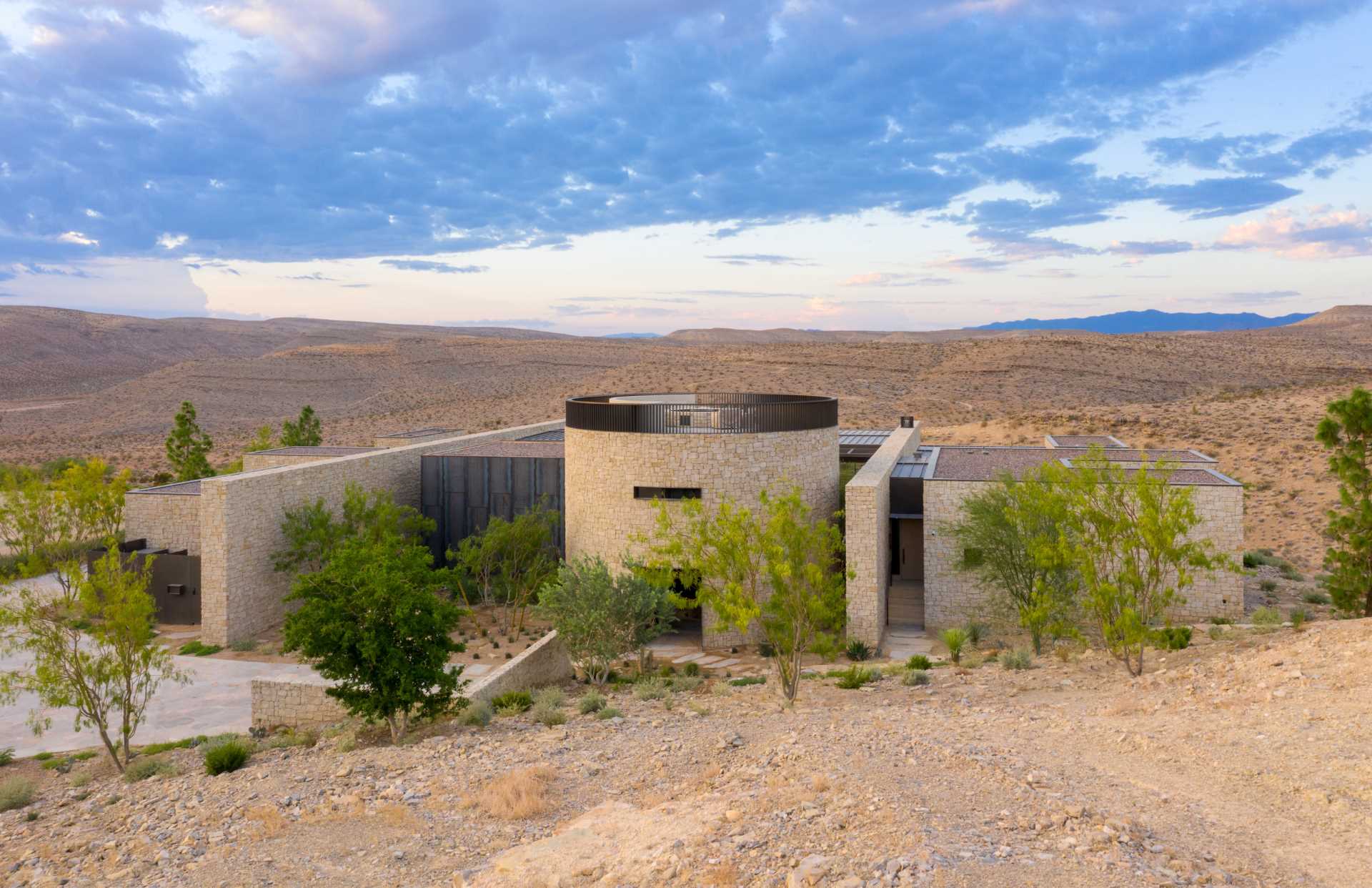 Commissioned for a family embracing an active lifestyle of immersive environmental experiences, the home has a variety of different outdoor areas and has been designed to seamlessly blend into the rugged beauty of its natural surroundings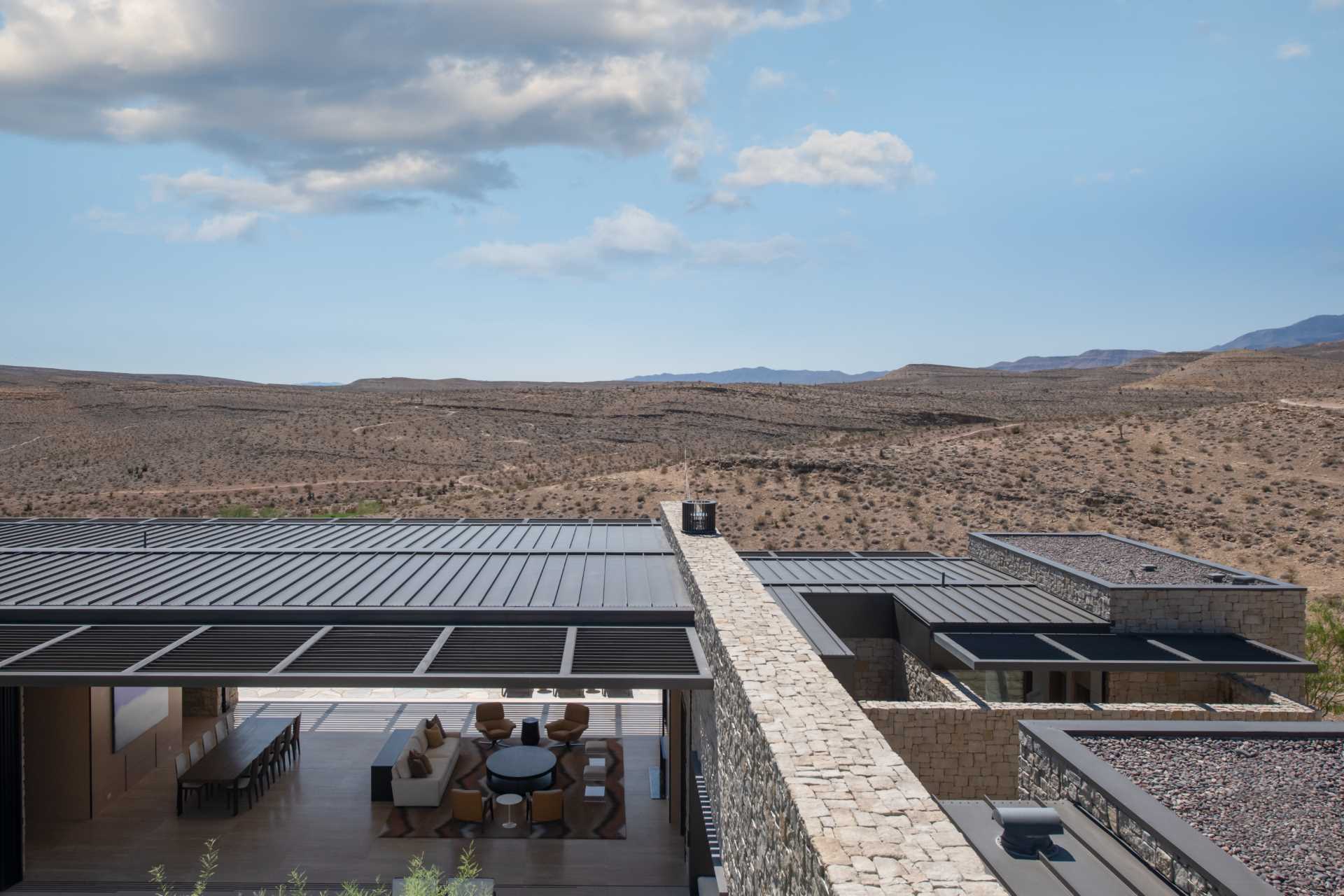 The home pays tribute to the old fort structures of early settlements that once dotted the desert landscape of the Las Vegas Valley.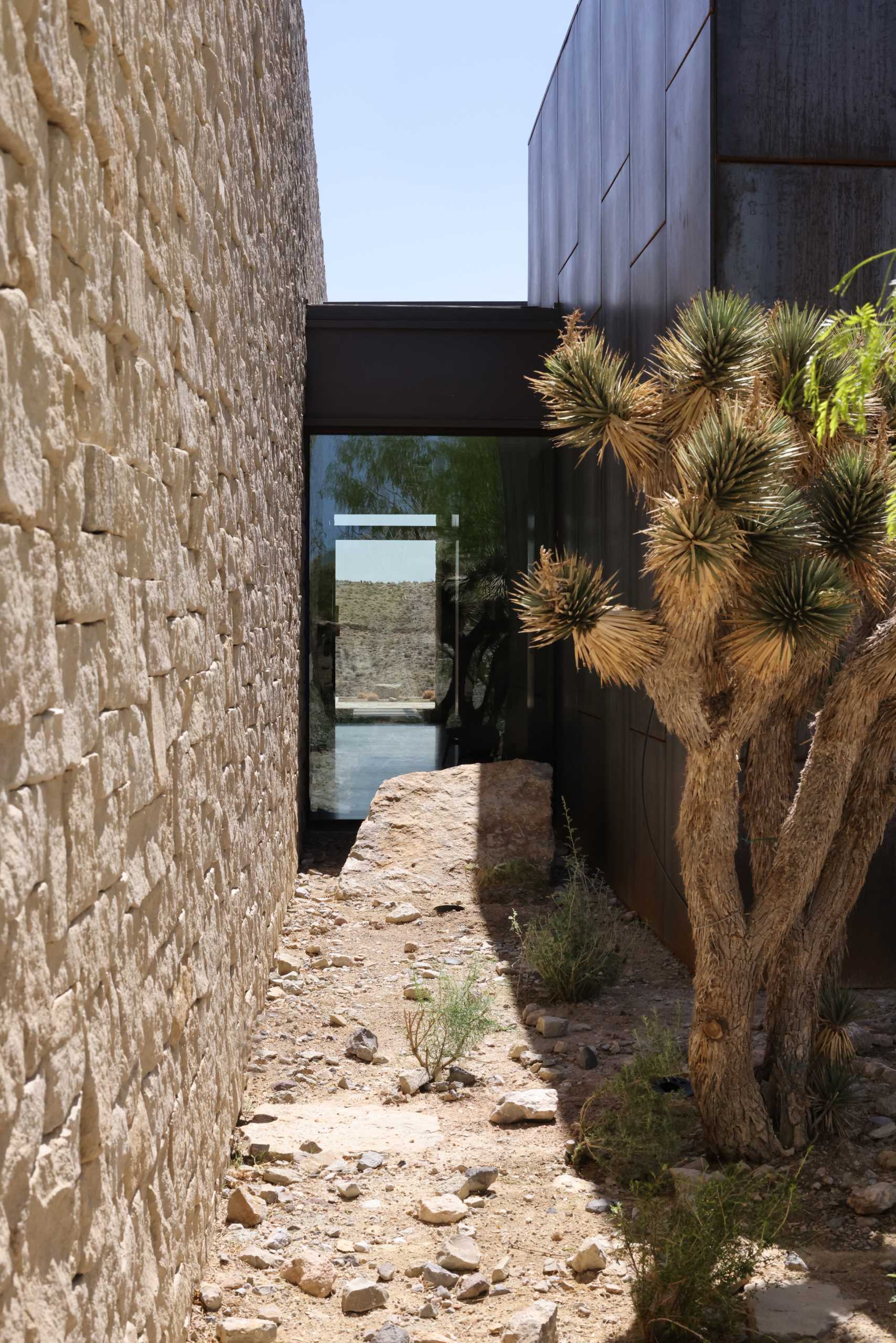 Photography by Daniel Joseph Chenin
Materials featured around the home include weathered and hot-rolled steel, stone walls, sliding glass panel walls, and travertine.

Photography by Daniel Joseph Chenin
A pivoting glass front door with a black frame welcomes visitors to the home.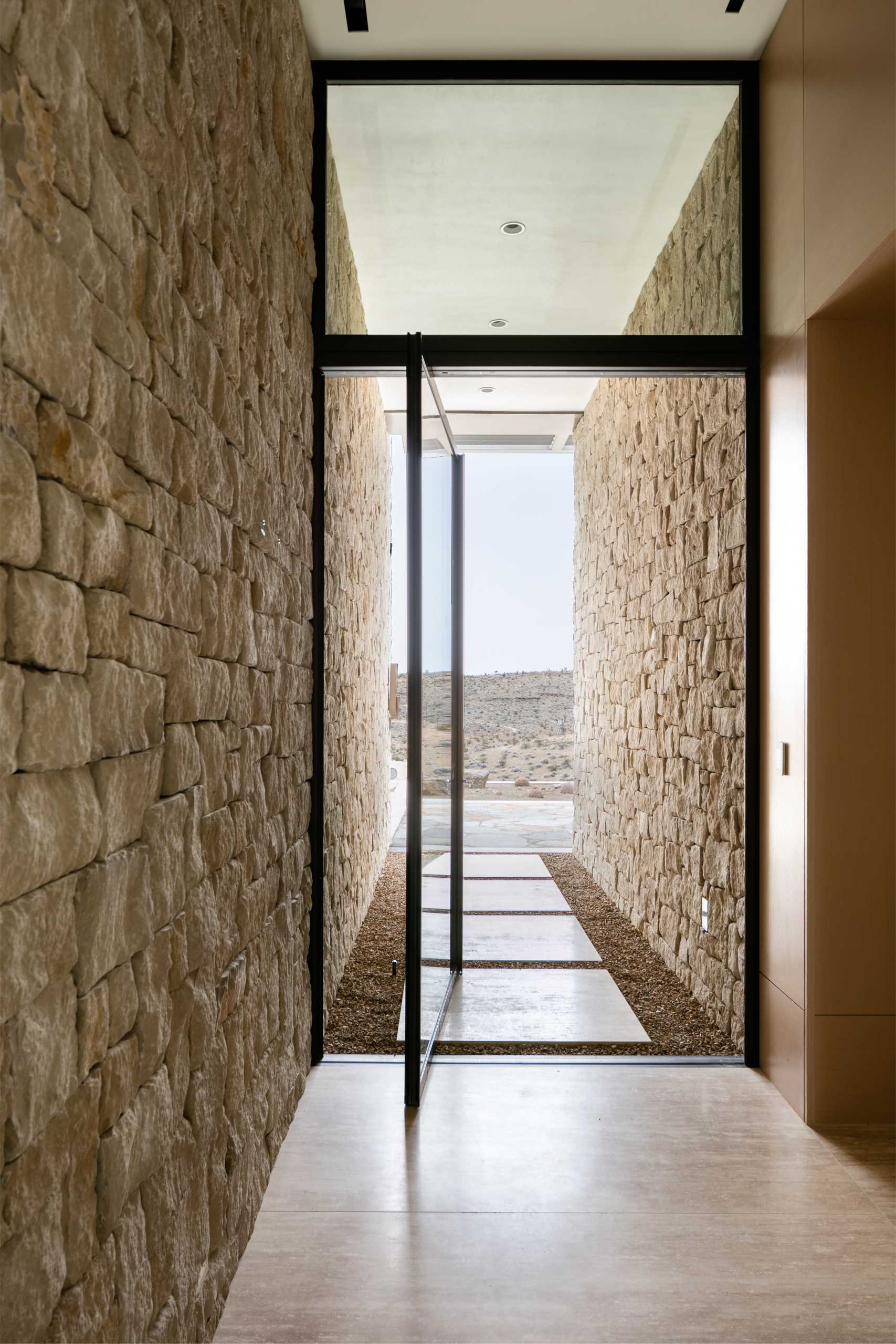 In the living room, the sliding glass panel walls, which measure 38 feet long by 13 feet high, provide panoramic views from both the north and south facades. The glass walls also serve multiple purposes and are positioned to provide cross-ventilation and to draw abundant sunlight into an interior designed with angular precision to offer protection against the harshest occurrences of desert sun and wind.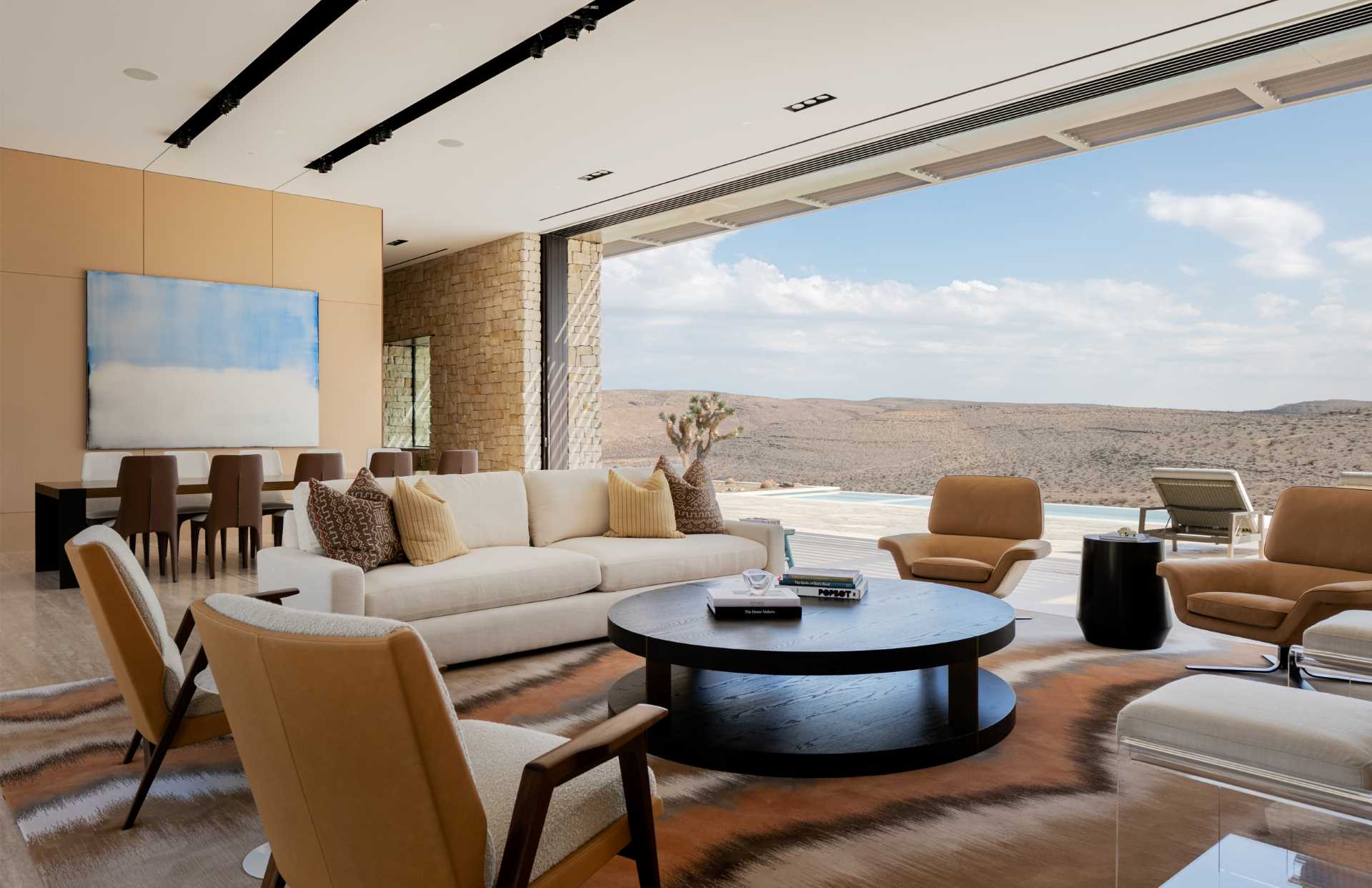 One side of the living room opens to a stone patio and swimming pool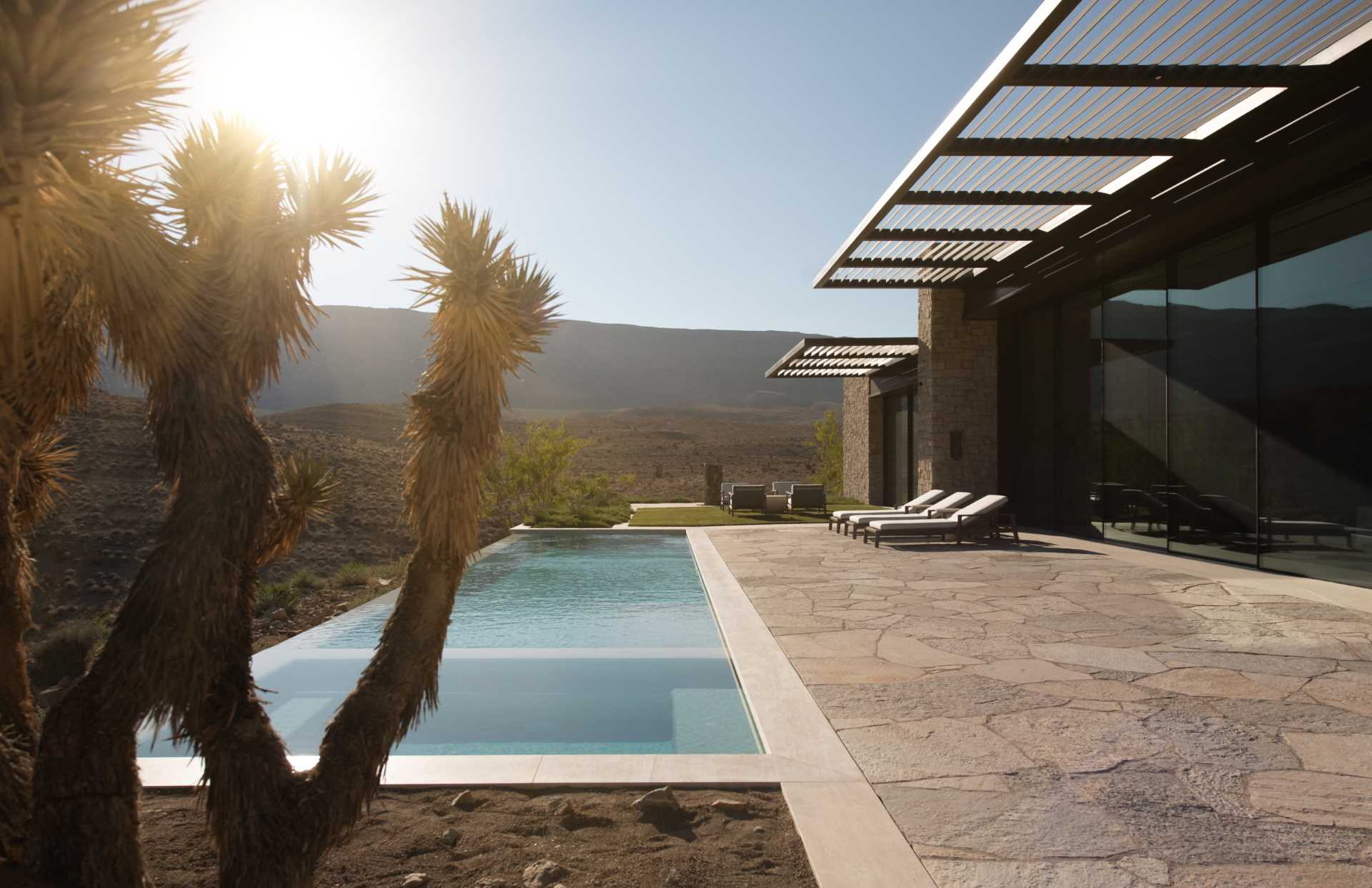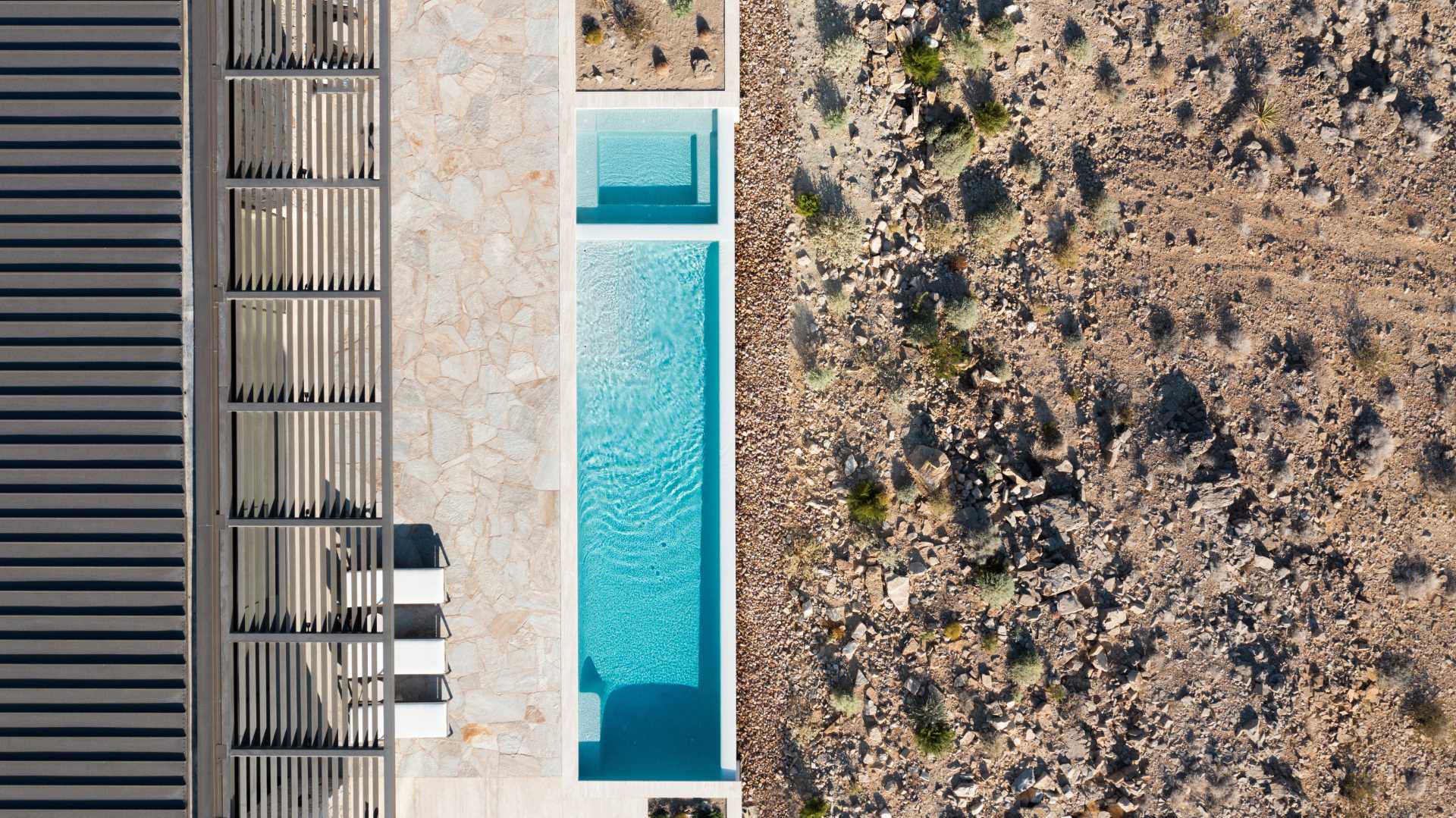 The other side of the living room opens to a fully-enclosed, shaded courtyard area that's been designed for family meals and gatherings.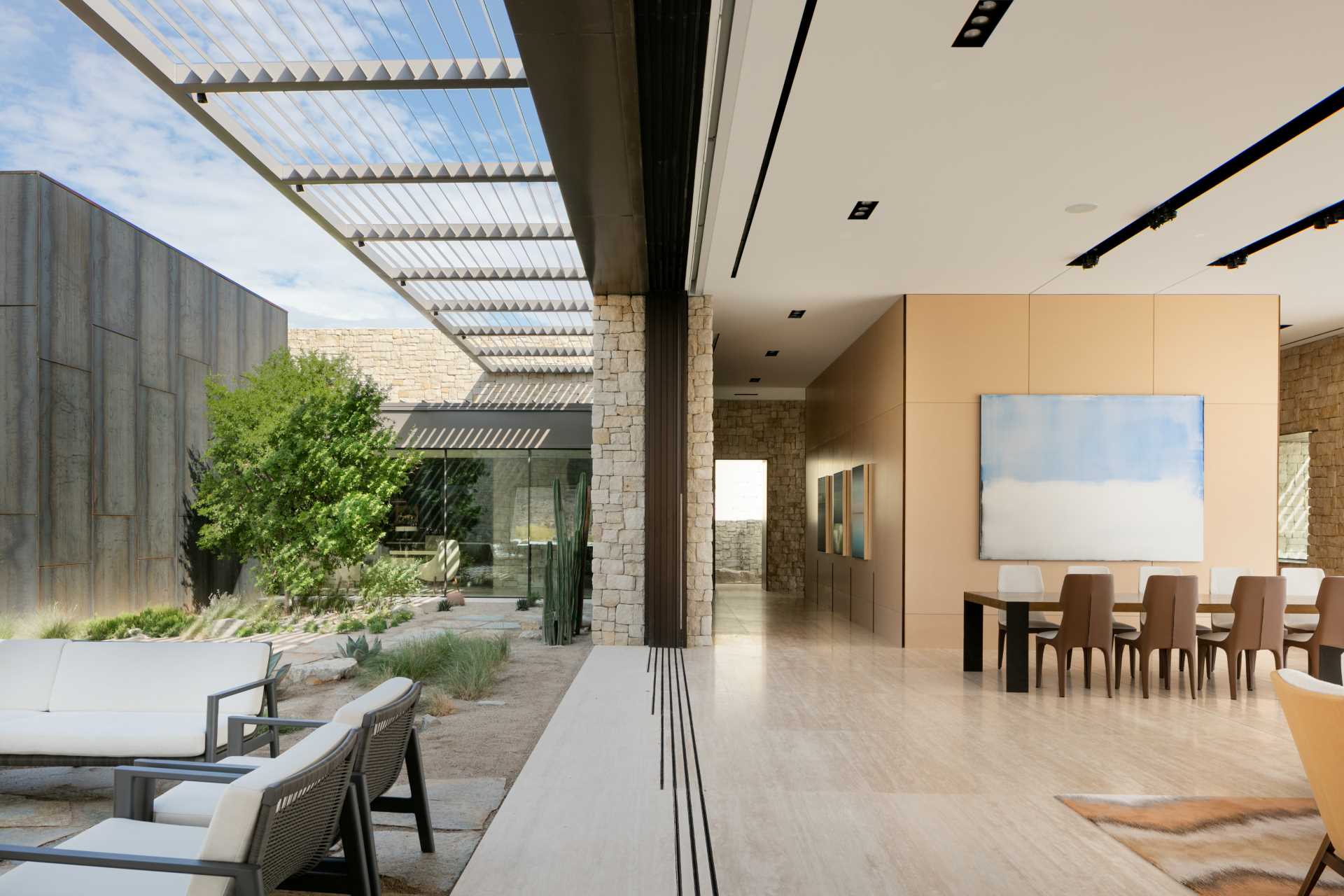 There's a seating area that has a landscaped backdrop that includes a 75-ton boulder that was excavated from the site.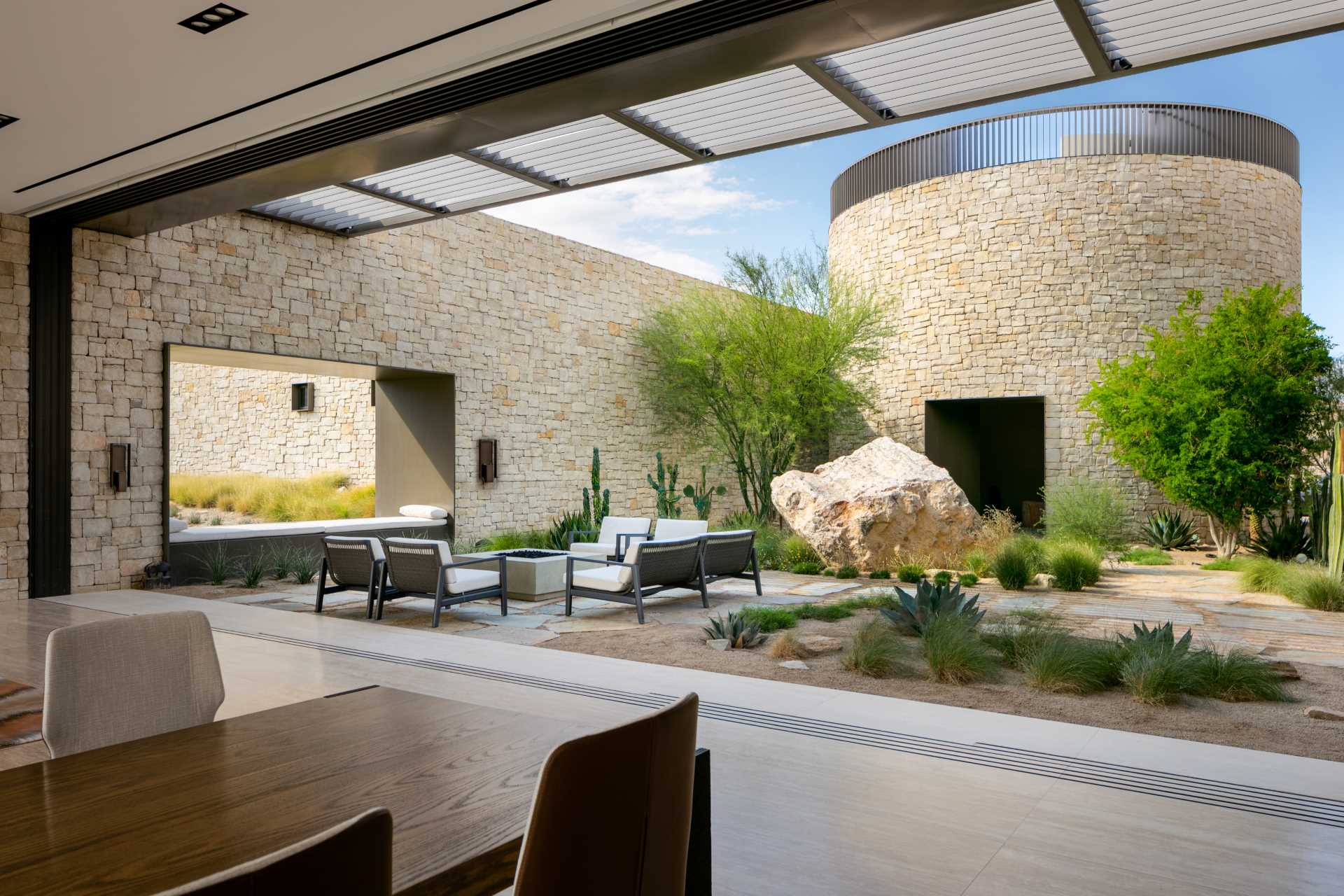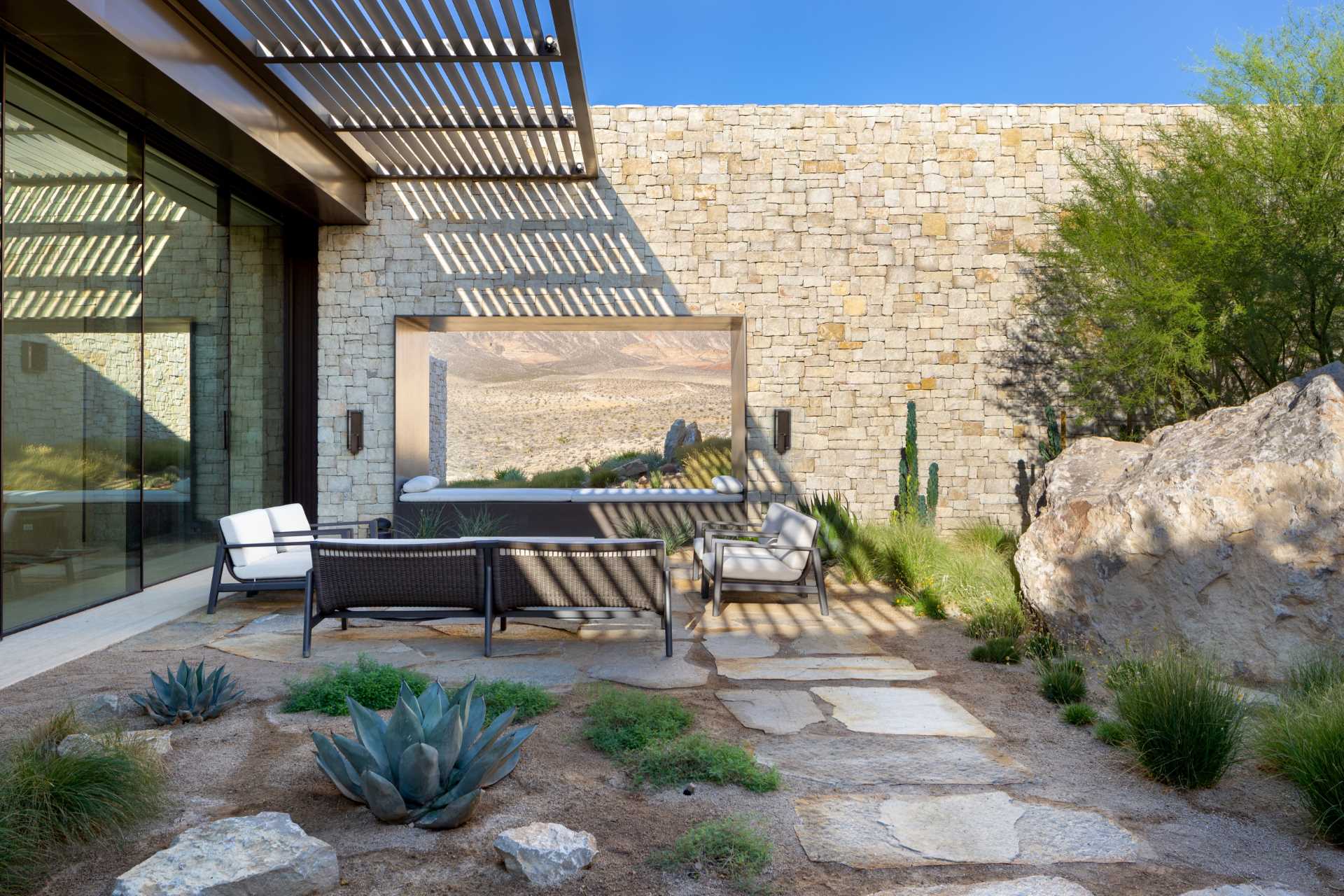 A steel-framed day bed has been built into the wall and ideally positioned for the landscape views.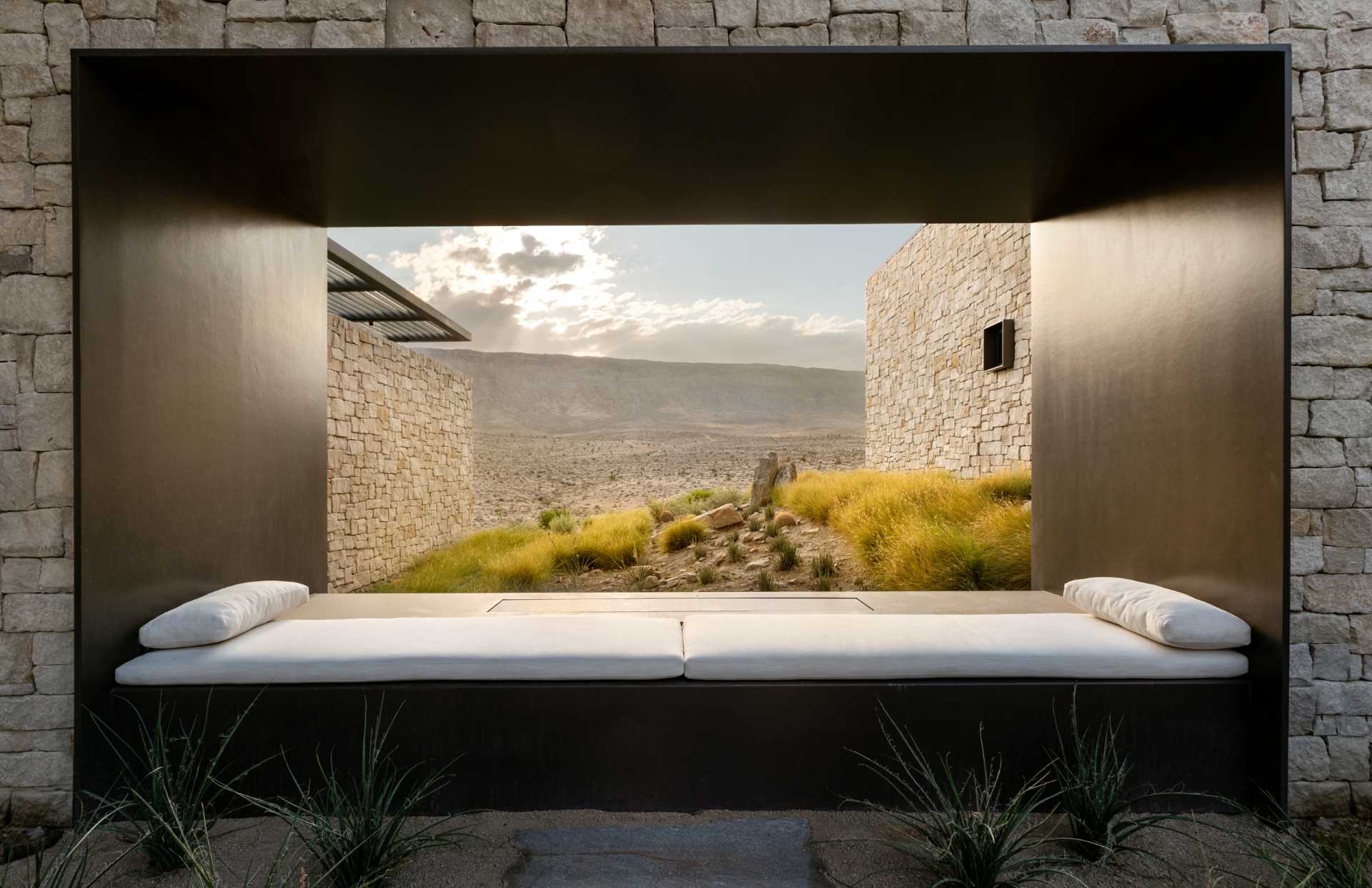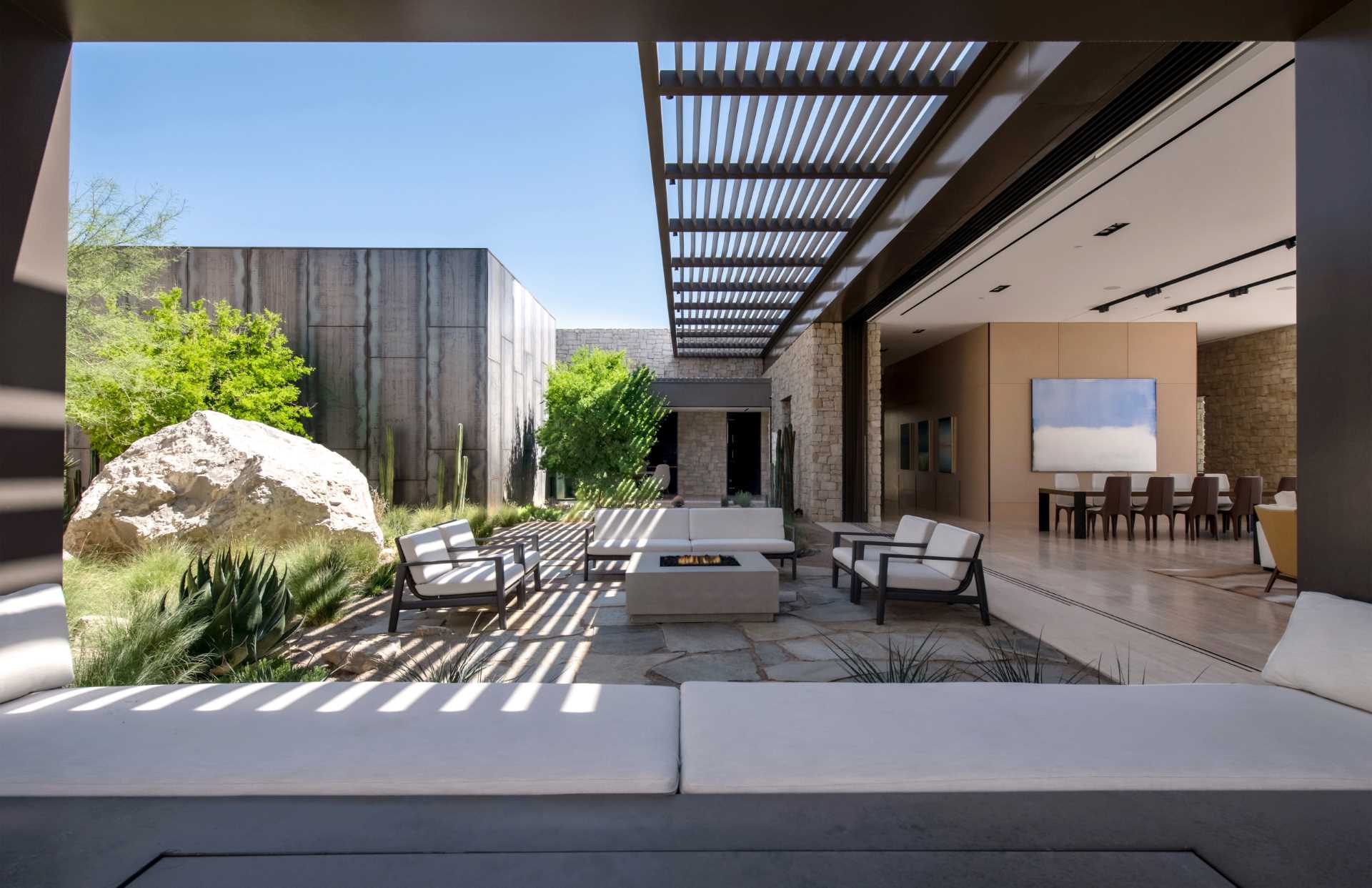 Back inside, the kitchen has a palette that complements the desert colors found outside.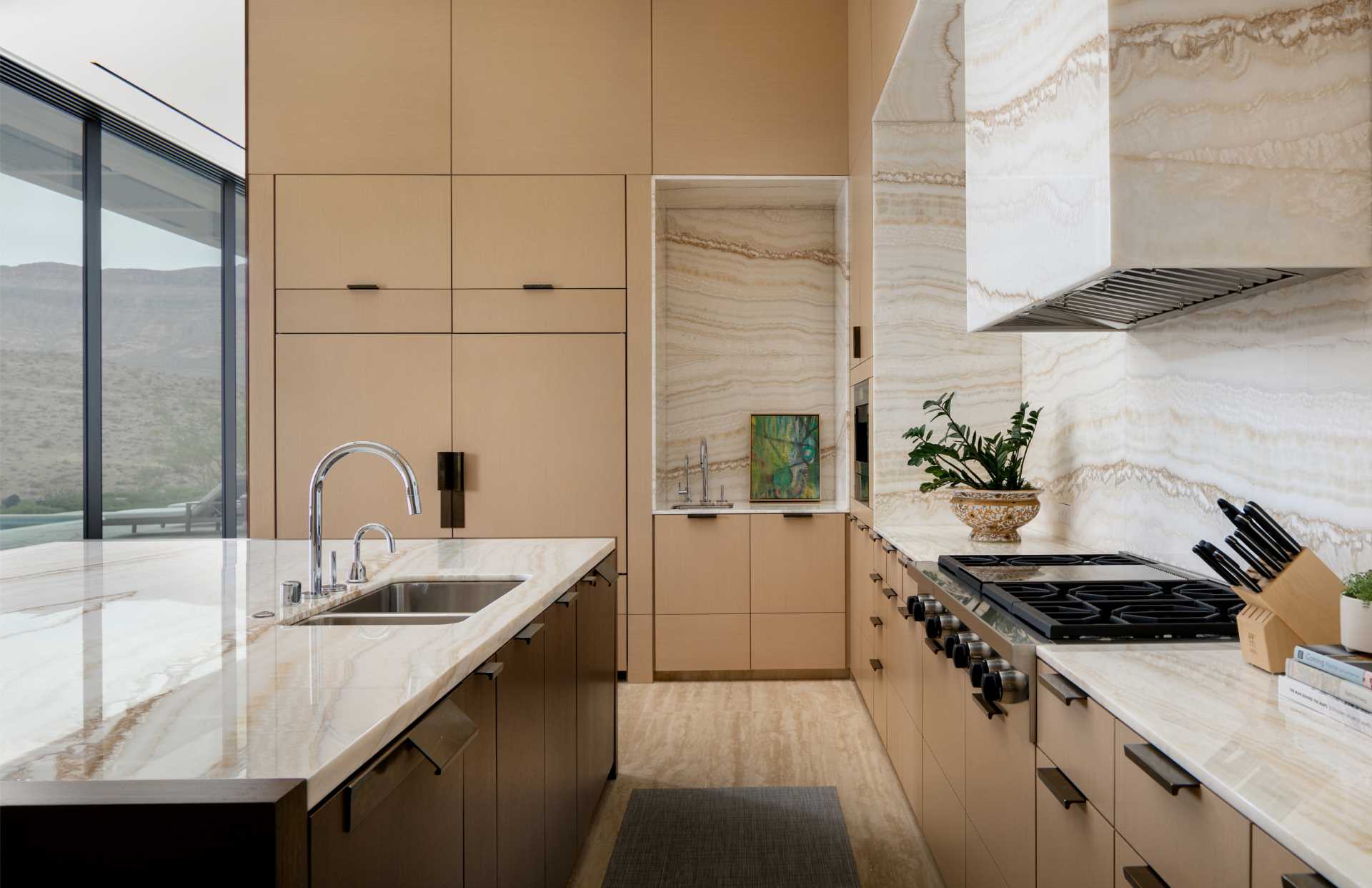 Floor-to-ceiling windows in a hallway frame the views and provide ample natural light to the interior spaces.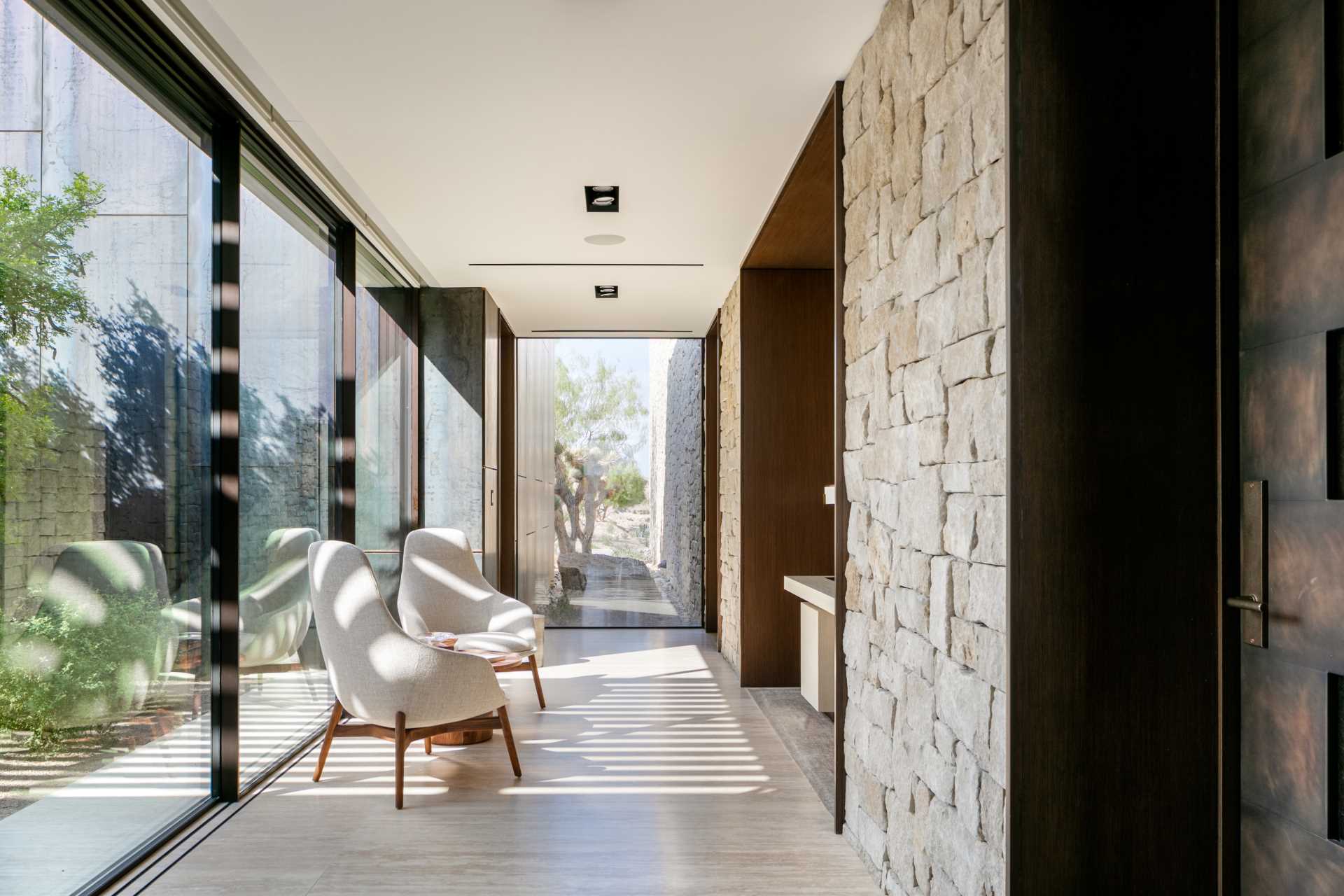 In one of the bedrooms, sliding doors connect the private area to the outdoors.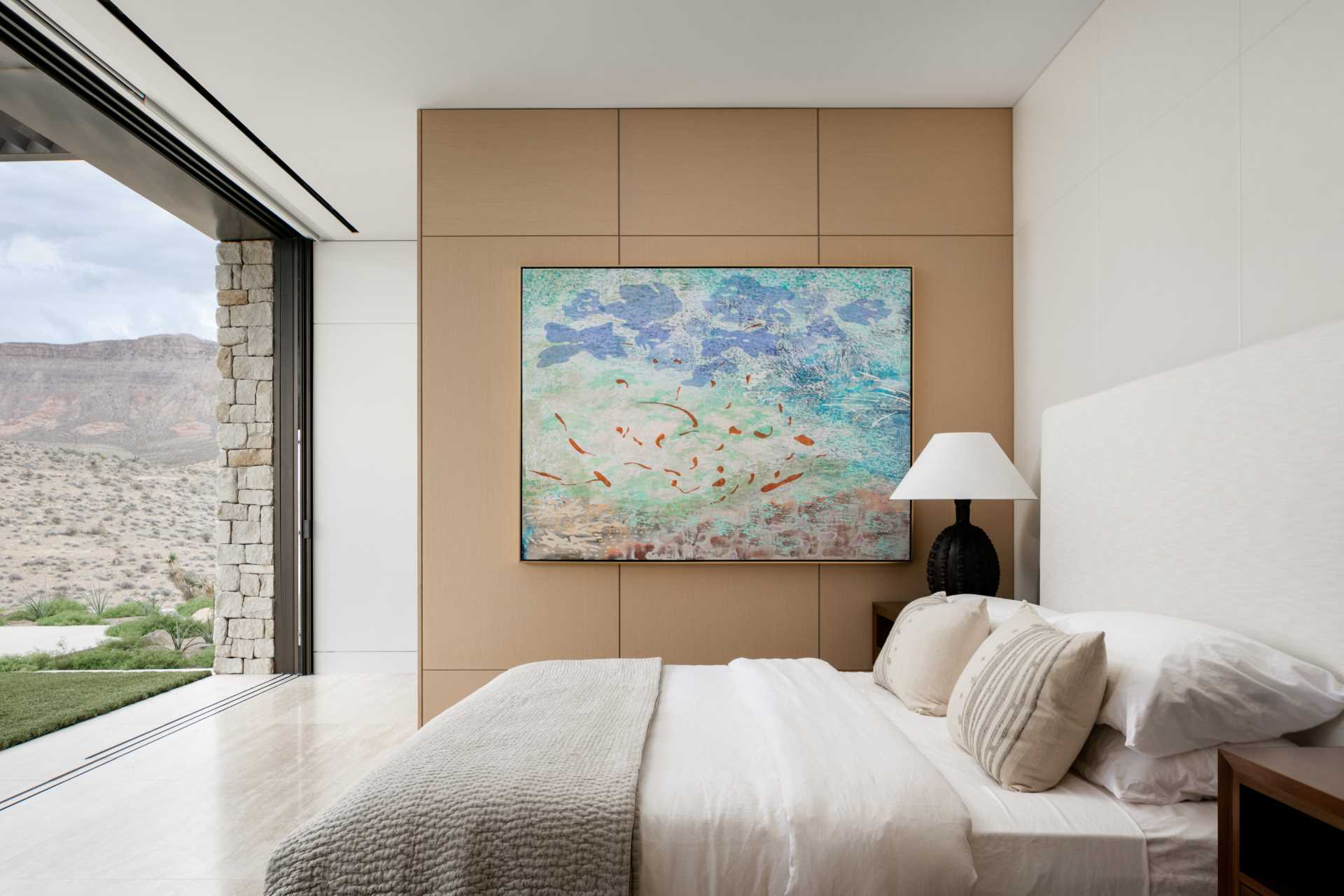 A large mirror covers the wall above the double vanity in one of the bathrooms.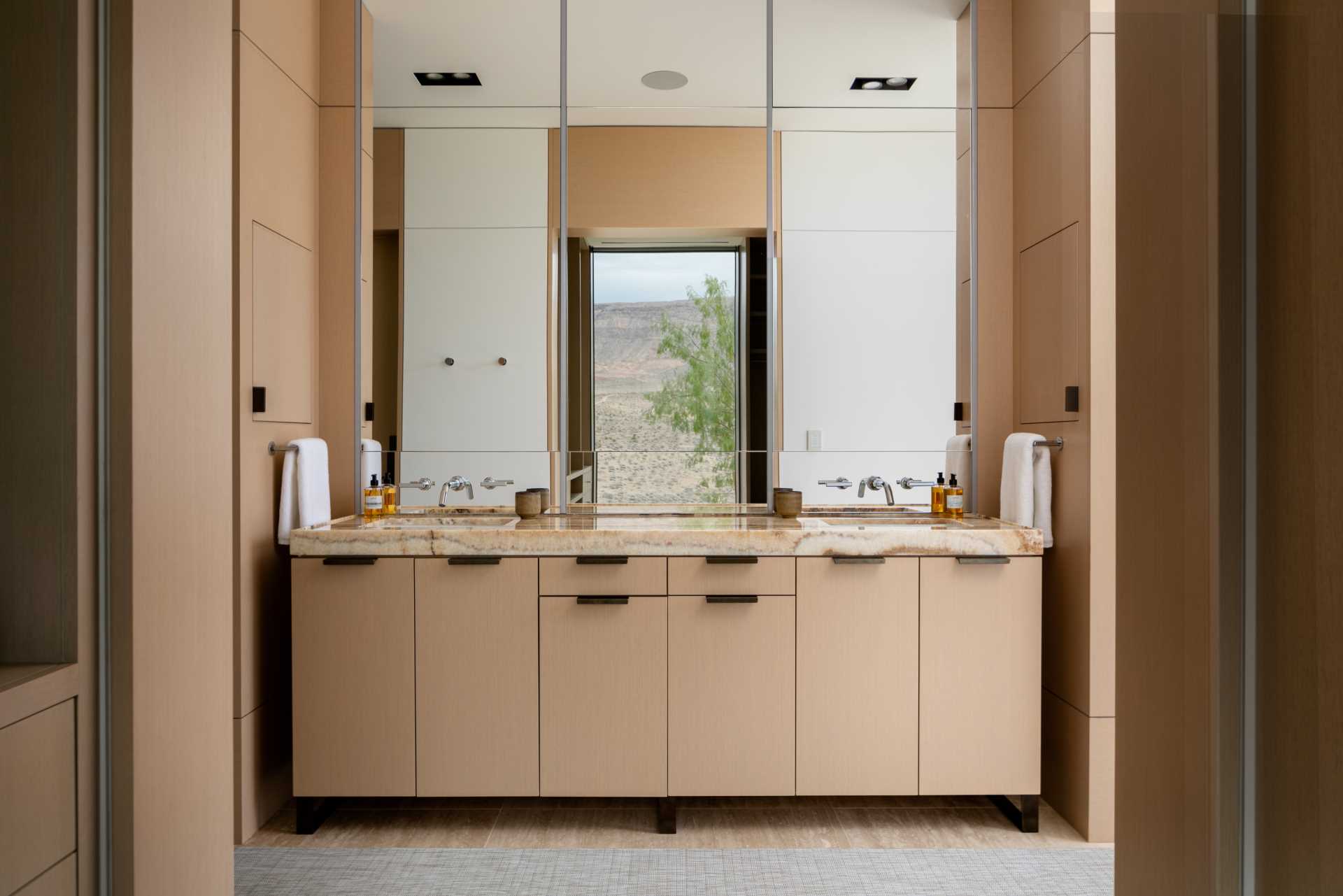 Here's a look at the floor plan and architectural drawings for the home.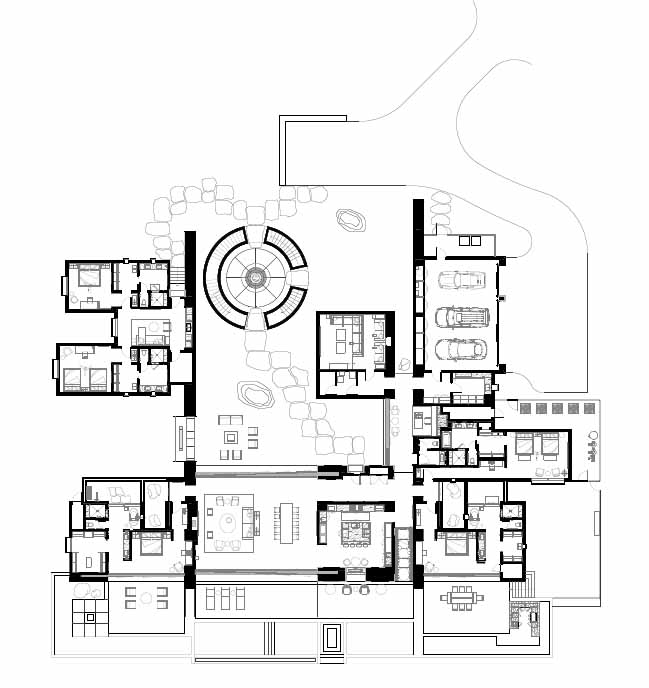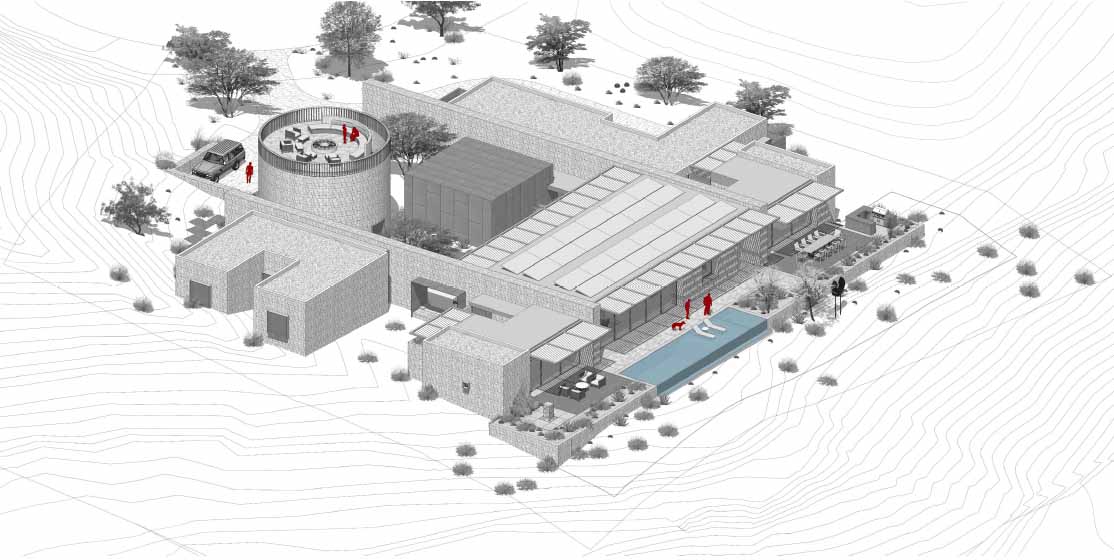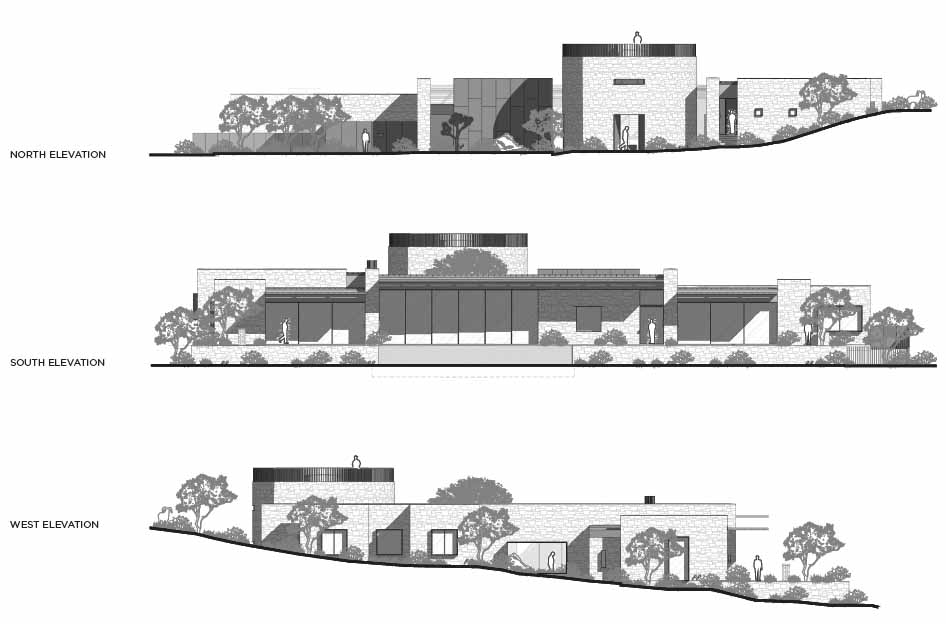 Design Studio: Daniel Joseph Chenin, Ltd. – Project Team: Daniel Joseph Chenin, Eric Weeks, Kevin Welch, Esther Chung, Jose Ruiz, Grace Ko, Alberto Sanchez, Debra Ackermann, Julie Nelson | Project Consultants – Contractor: Forté Specialty Contractors | Civil Engineer: McCay Engineering | Landscape Architect: Vangson Consulting, LLC | Structural Engineer: Vector Structural Engineering | Mechanical, Electrical & Plumbing: Engineering Partners, Inc. | Pool & Water Features: Ozzie Kraft Custom Pools | Millwork Design; Daniel Joseph Chenin, Ltd. | Furniture Fixtures & Accessories: Daniel Joseph Chenin, Ltd. | Art Consultant: Daniel Fine Art Services | AV & Controls: Audio Integrations
Source: Contemporist