An A-Frame Design Creates A Noticeable Look For This Coffee Shop
December 30, 2021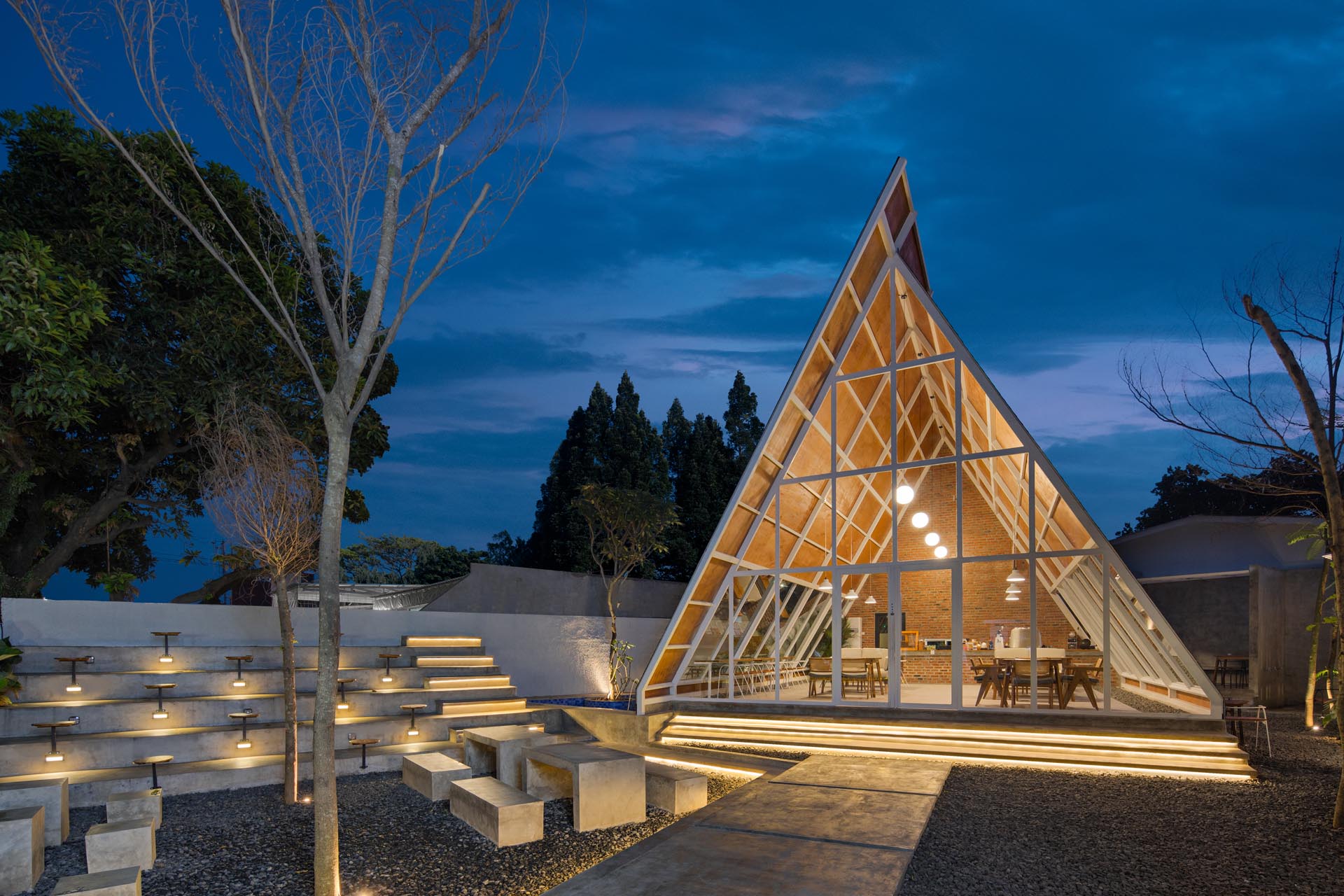 Architecture and interior design firm STUDIÉ has recently completed Bermuda Coffee and Eatery, a new coffee shop in Jakarta, Indonesia.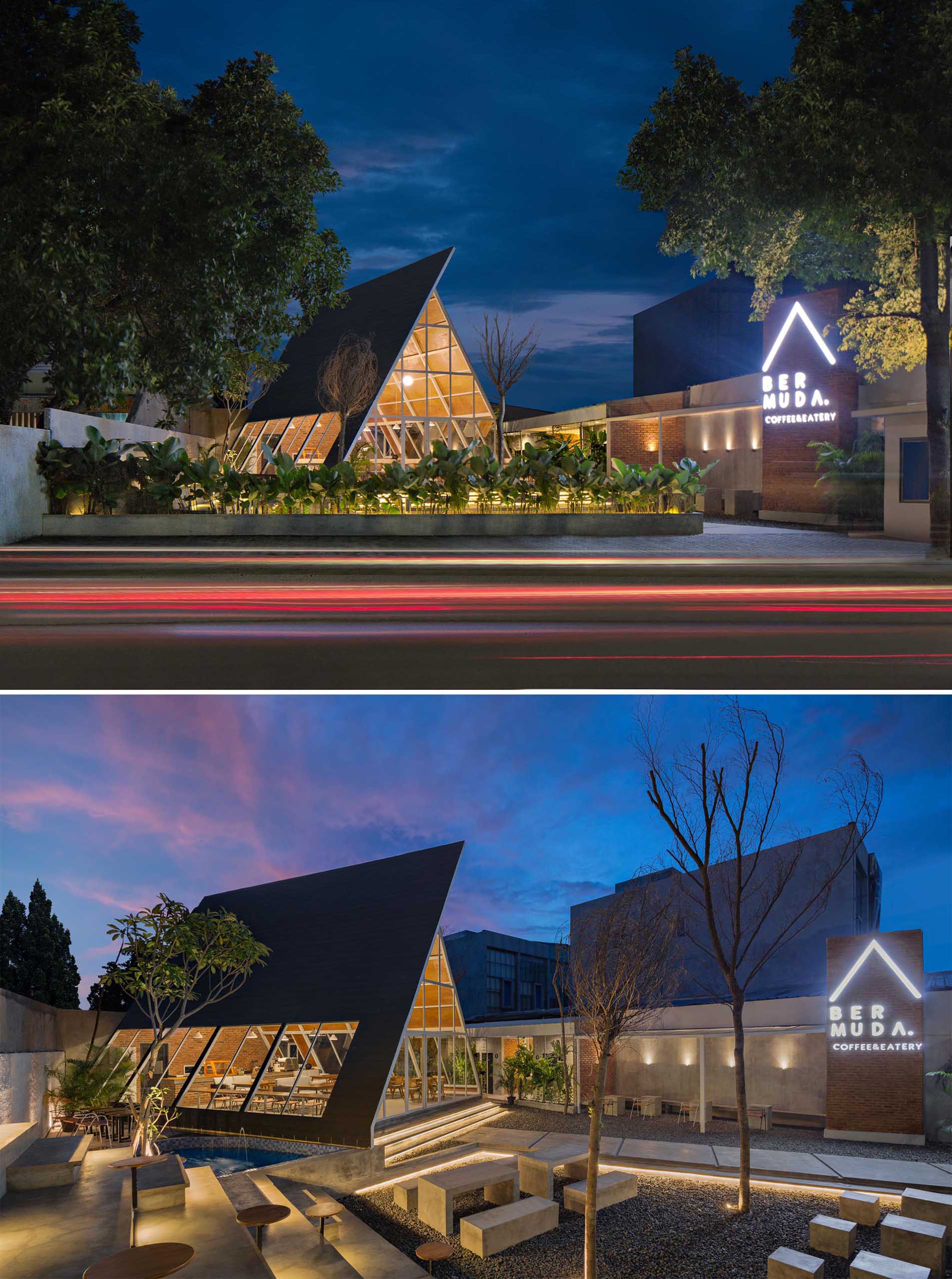 The A-frame-shaped coffee shop design, which is angled at 45 degrees from the road, was chosen not only for the architecture, but also for the cafe's brand identity.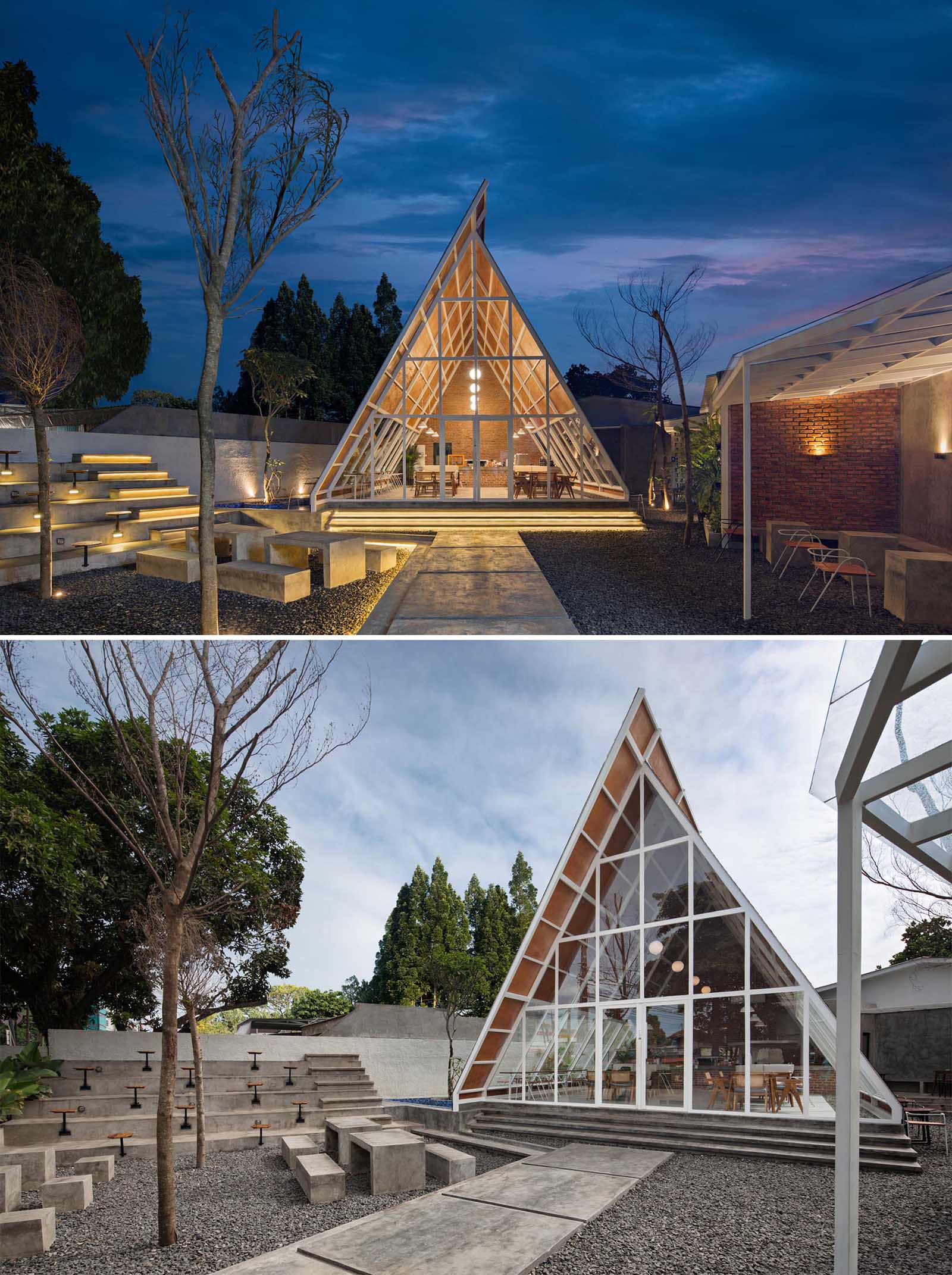 The building has a wall of windows on one end, as well as sections on both sides. The roof is covered in shingles, while custom iron has been used for the window frames.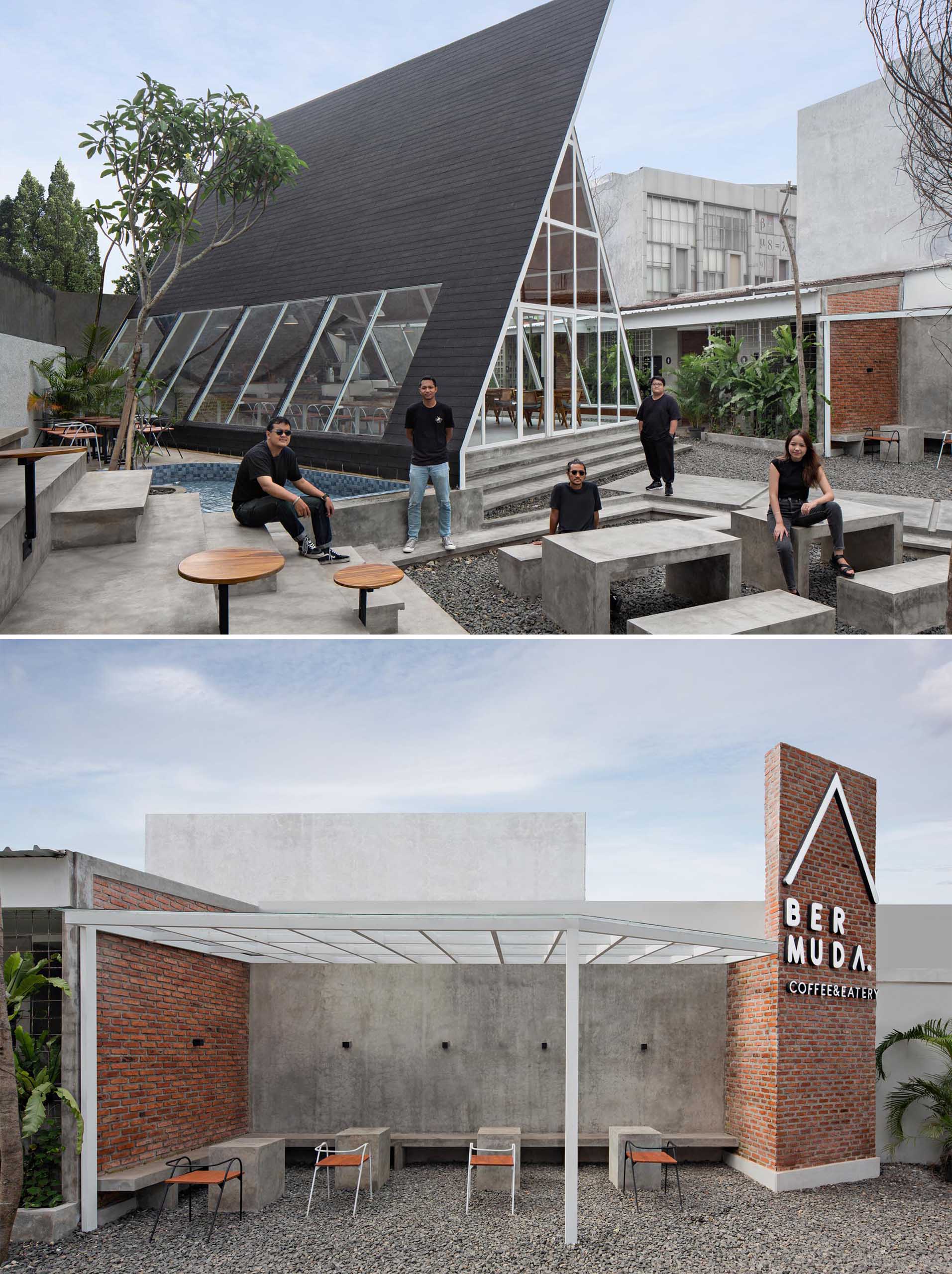 Inside the light-filled coffee shop, there's a wood-lined ceiling, while the framing is exposed and draws the eye upward. A brick wall provides a backdrop for the service area.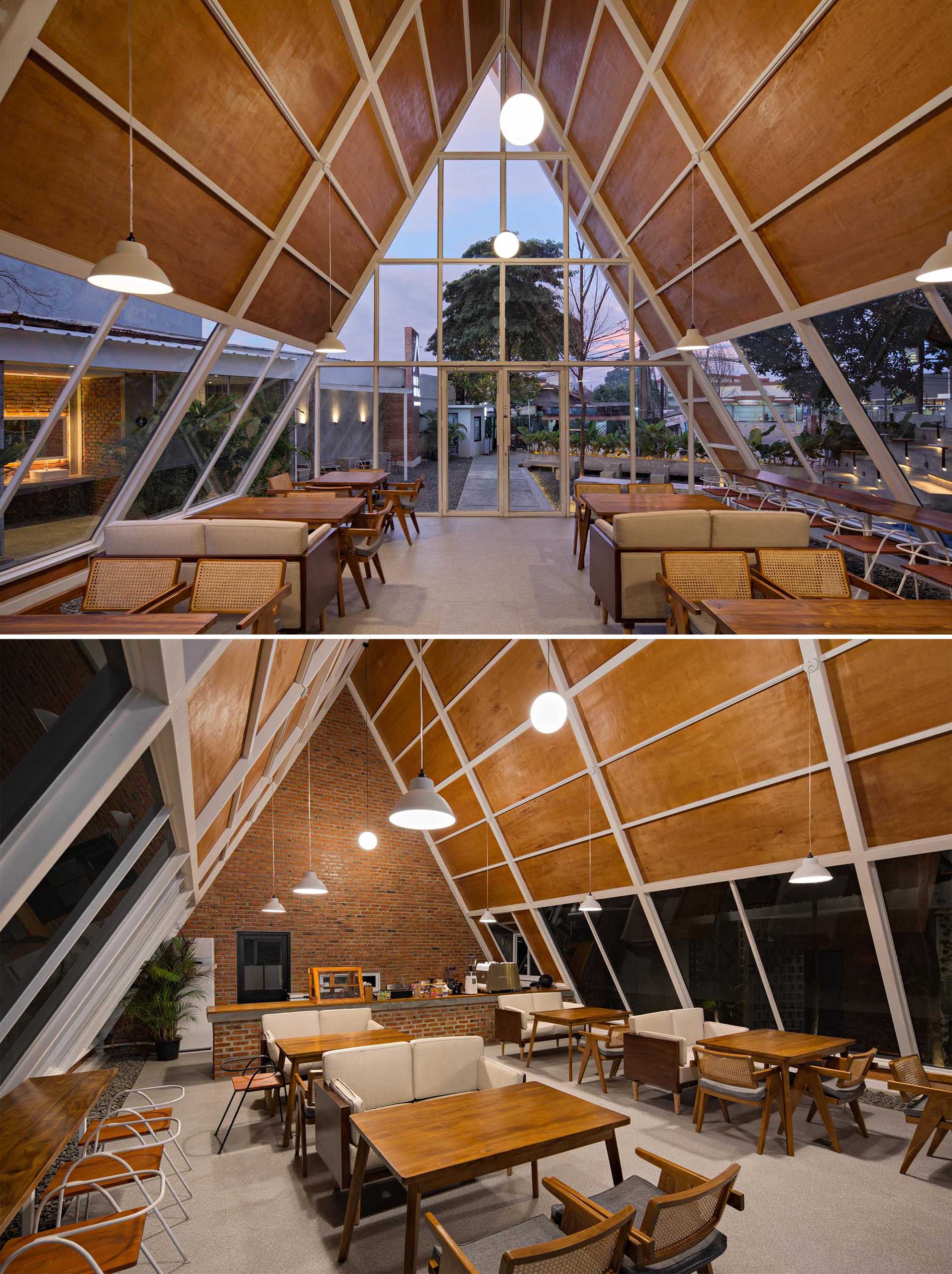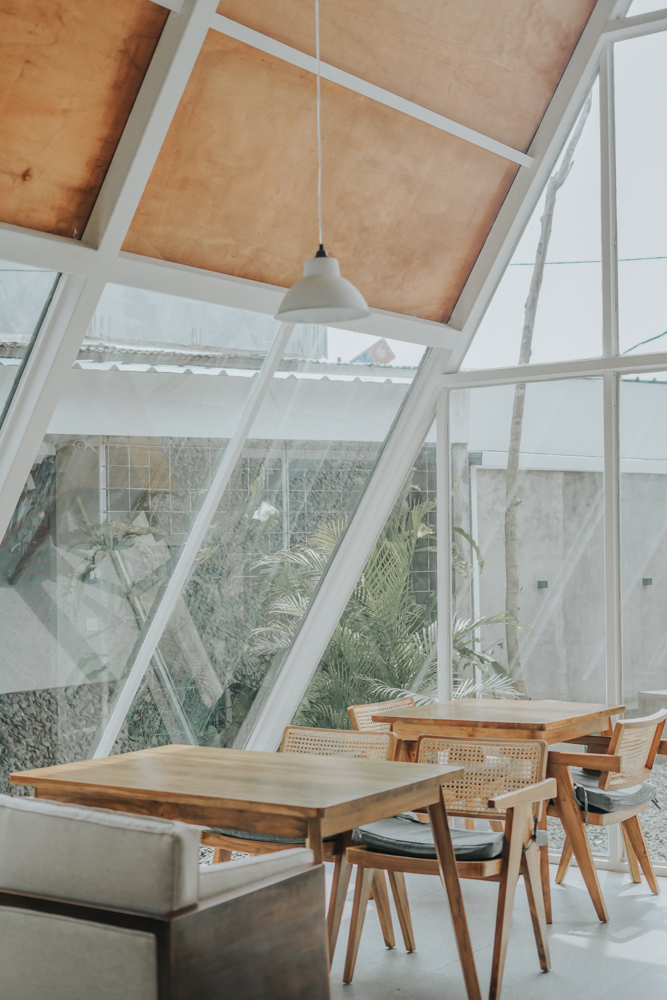 Customers can also sit outside on custom-designed concrete seating and steps. At night, hidden lighting adds a soft glow to the exterior space.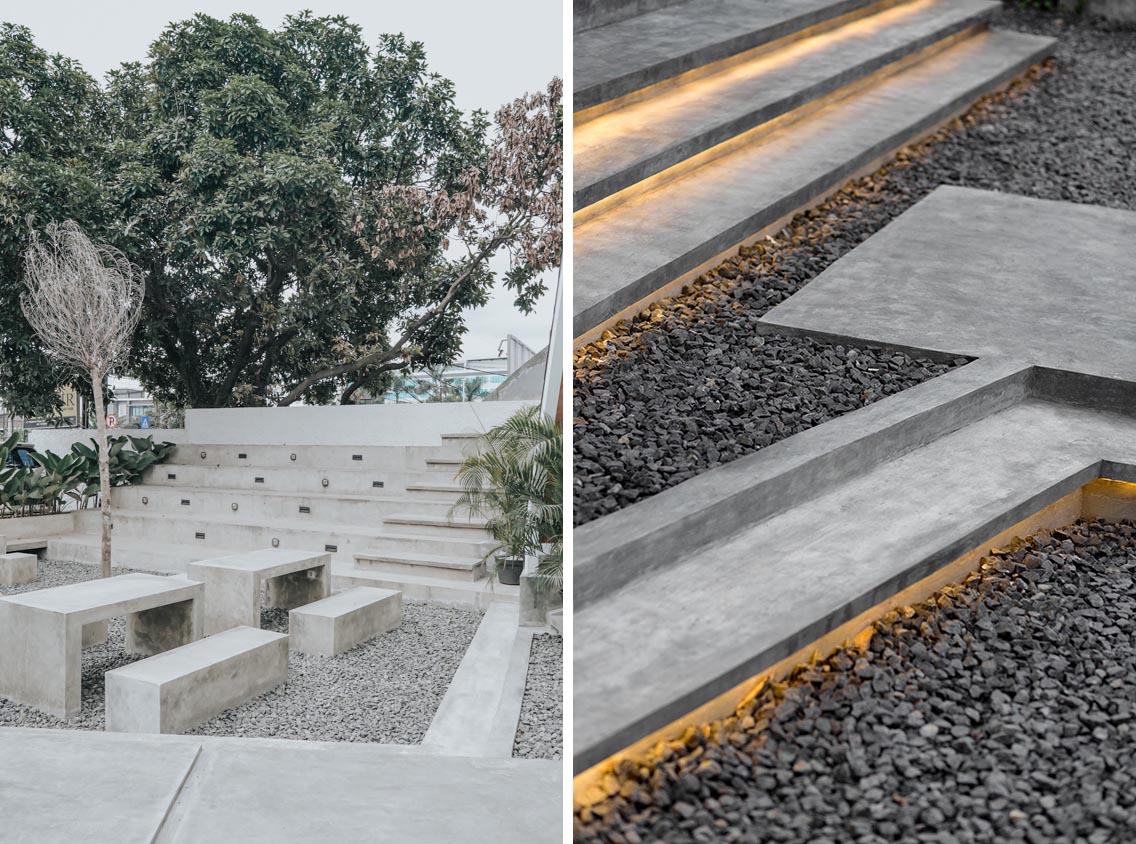 Here's a look at the elevation, section, and floor plan of the coffee shop.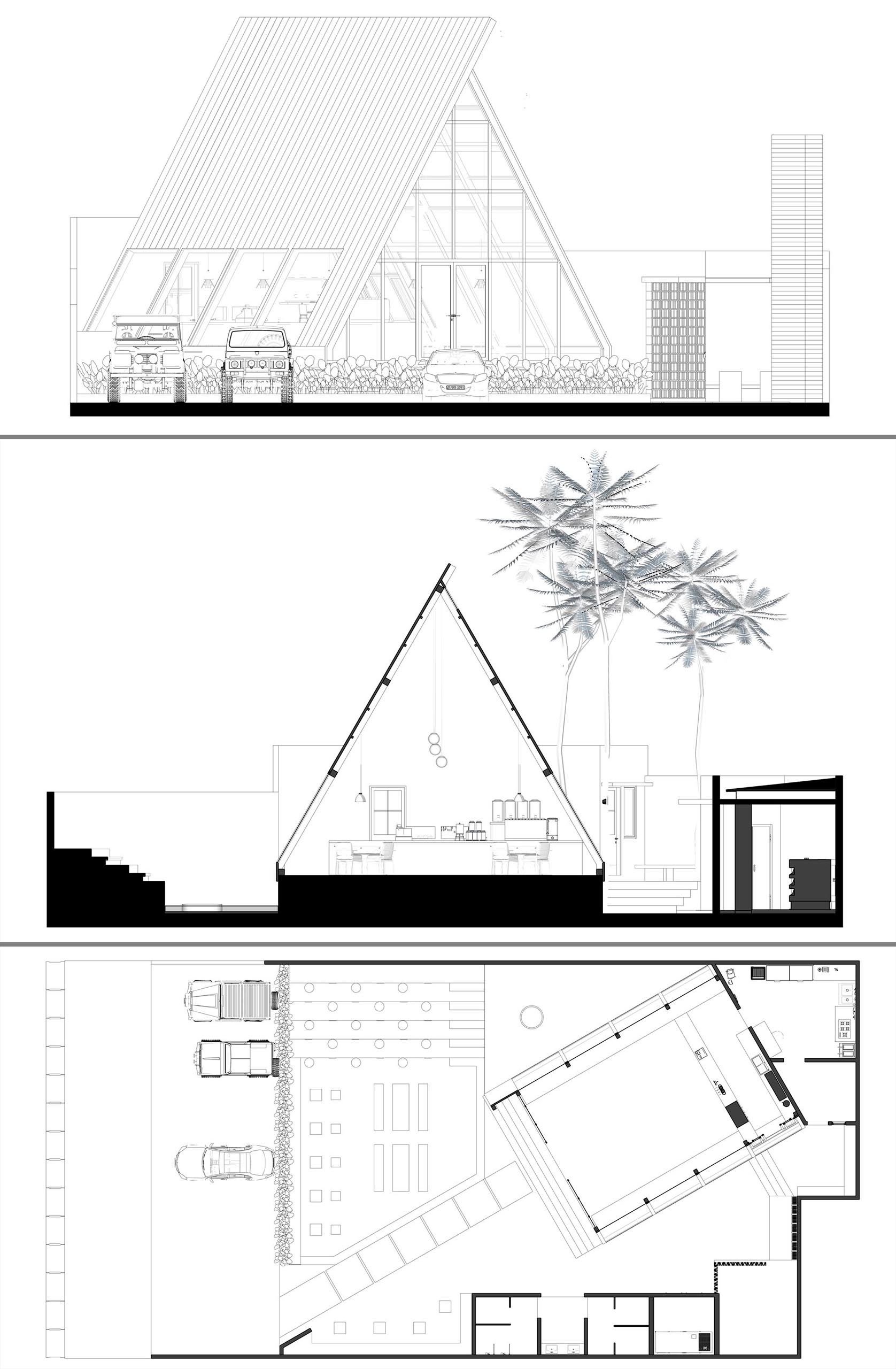 Photography by Mario Wibowo and Andhy Prayitno | Design: STUDIÉ | Lead Architects: Ivan Eldo, Architect in Charge: Ilham Sulthony | Contractor: Elevasi Konstruksi
Source: www.contemporist.com