LED Lighting Is Hidden Throughout This Home To Create A Soft Warm Glow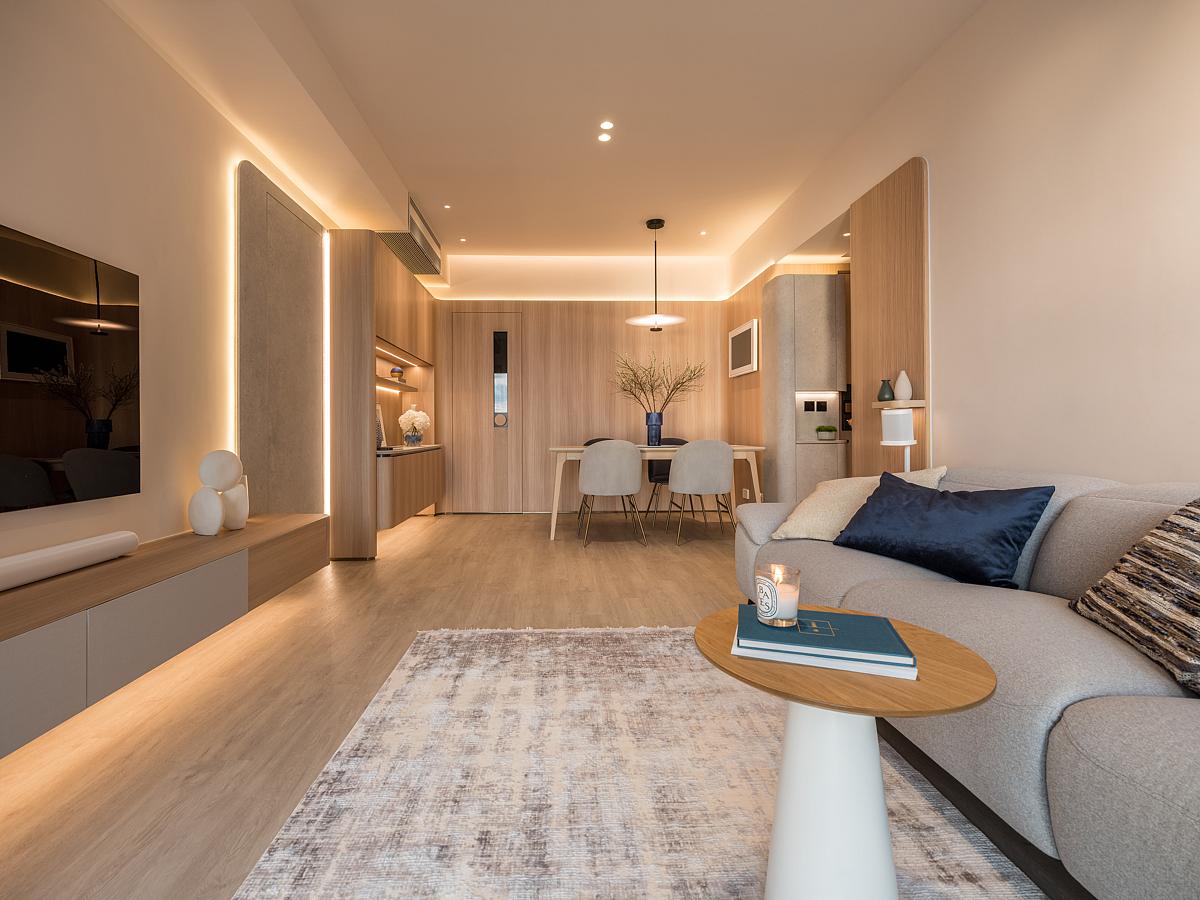 Interior design studio, Pure AW's Designers Ltd, has shared a modern apartment they completed in Kowloon, Hong Kong, that combines warm woods and soft lighting.
Designed for a couple with two children, the apartment's interior is influenced by traditional Nordic aesthetics and has a variety of lighting options including hidden LED lighting.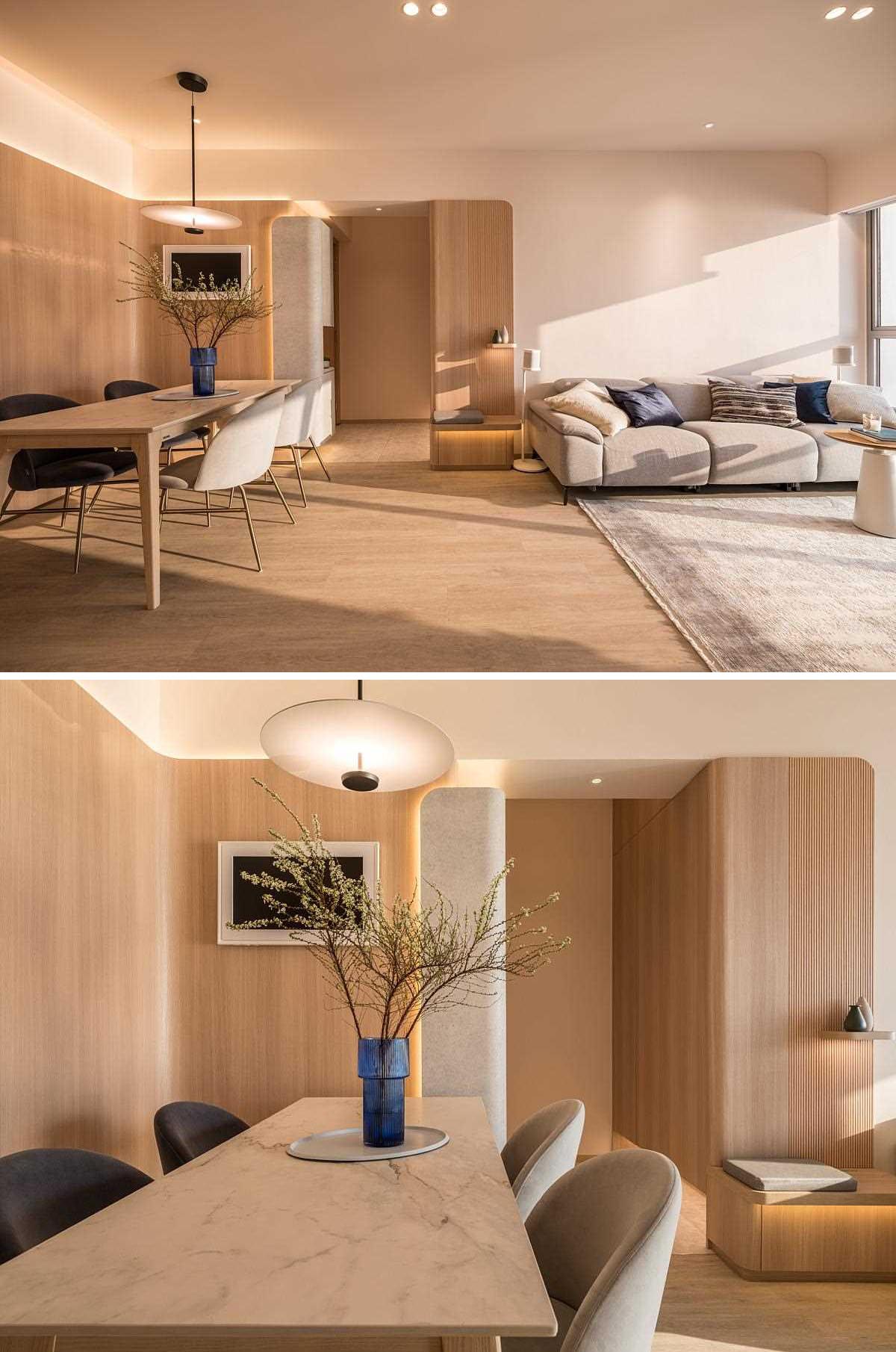 The door to the apartment opens into an open-plan room with a dining area and living room. The hidden lighting casts a soft glow throughout the apartment and highlights the curves featured on the wood corners. A door with a thin vertical glass panel hides the kitchen from view.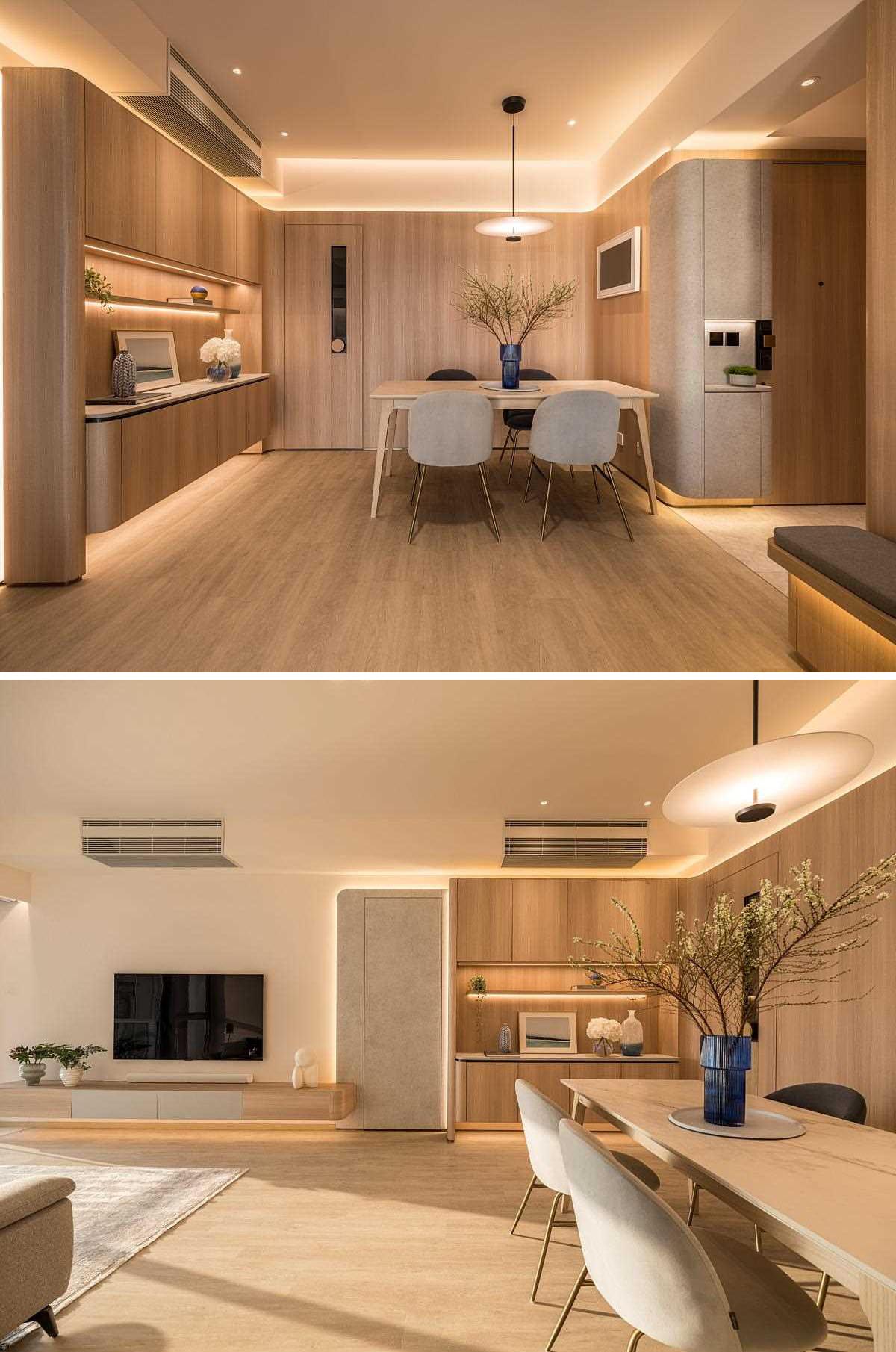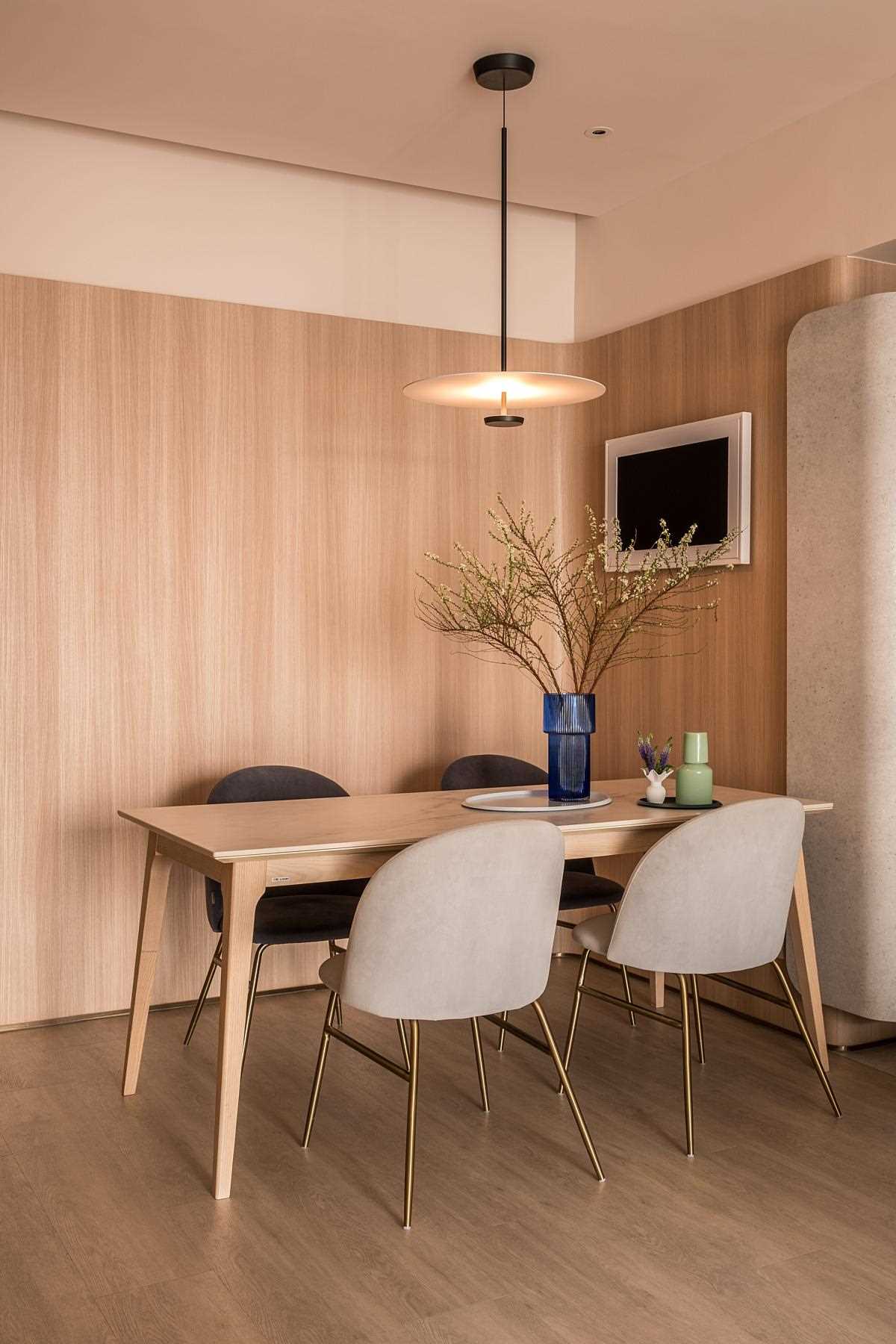 In the living room, the need for hidden lighting is replaced by large windows, providing a view of the water.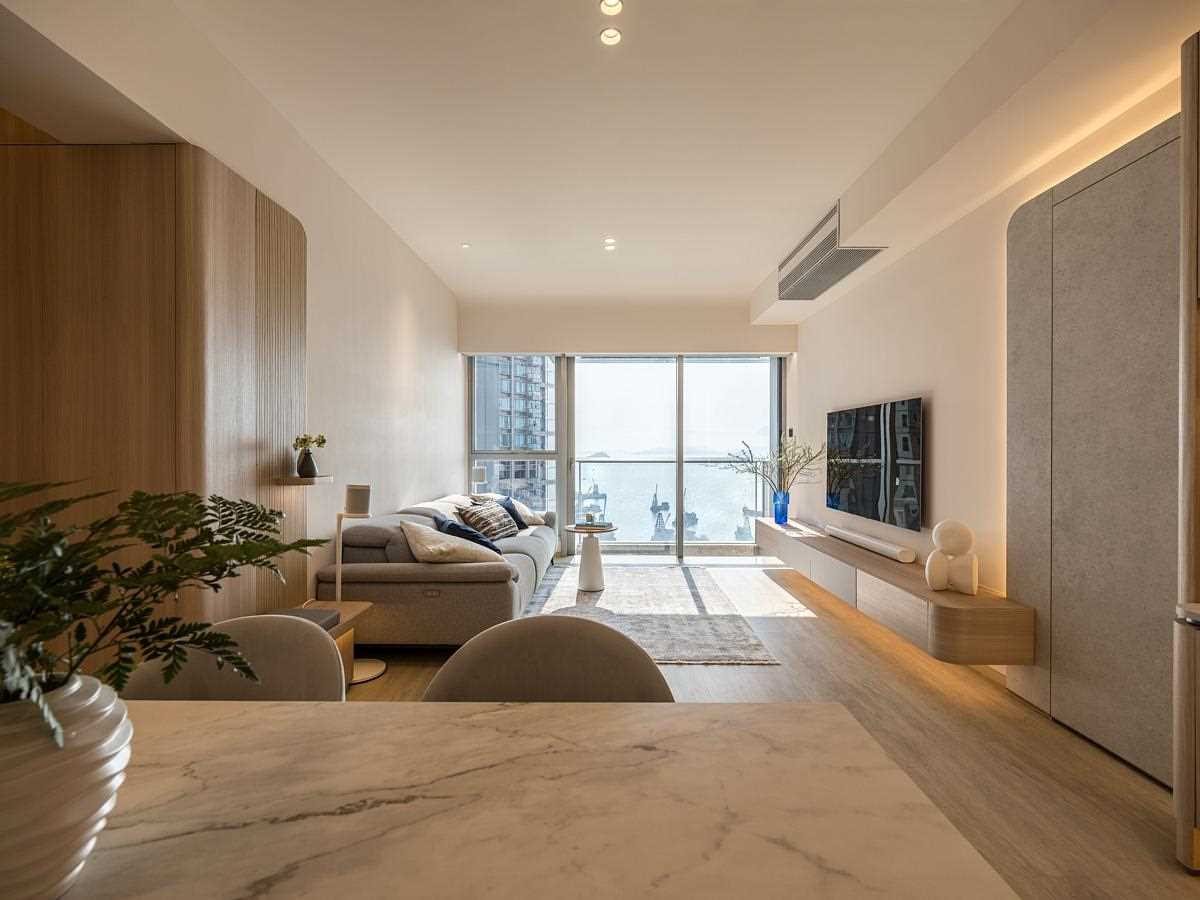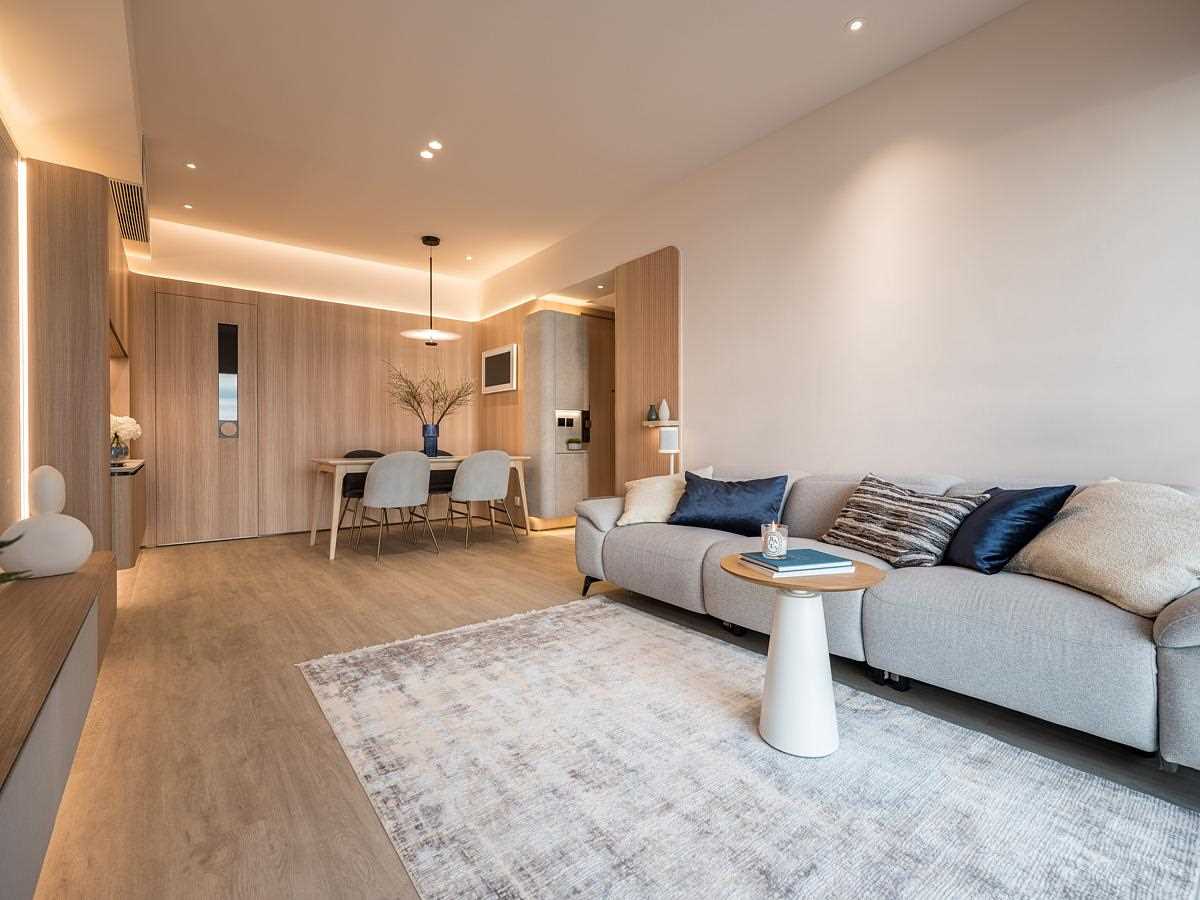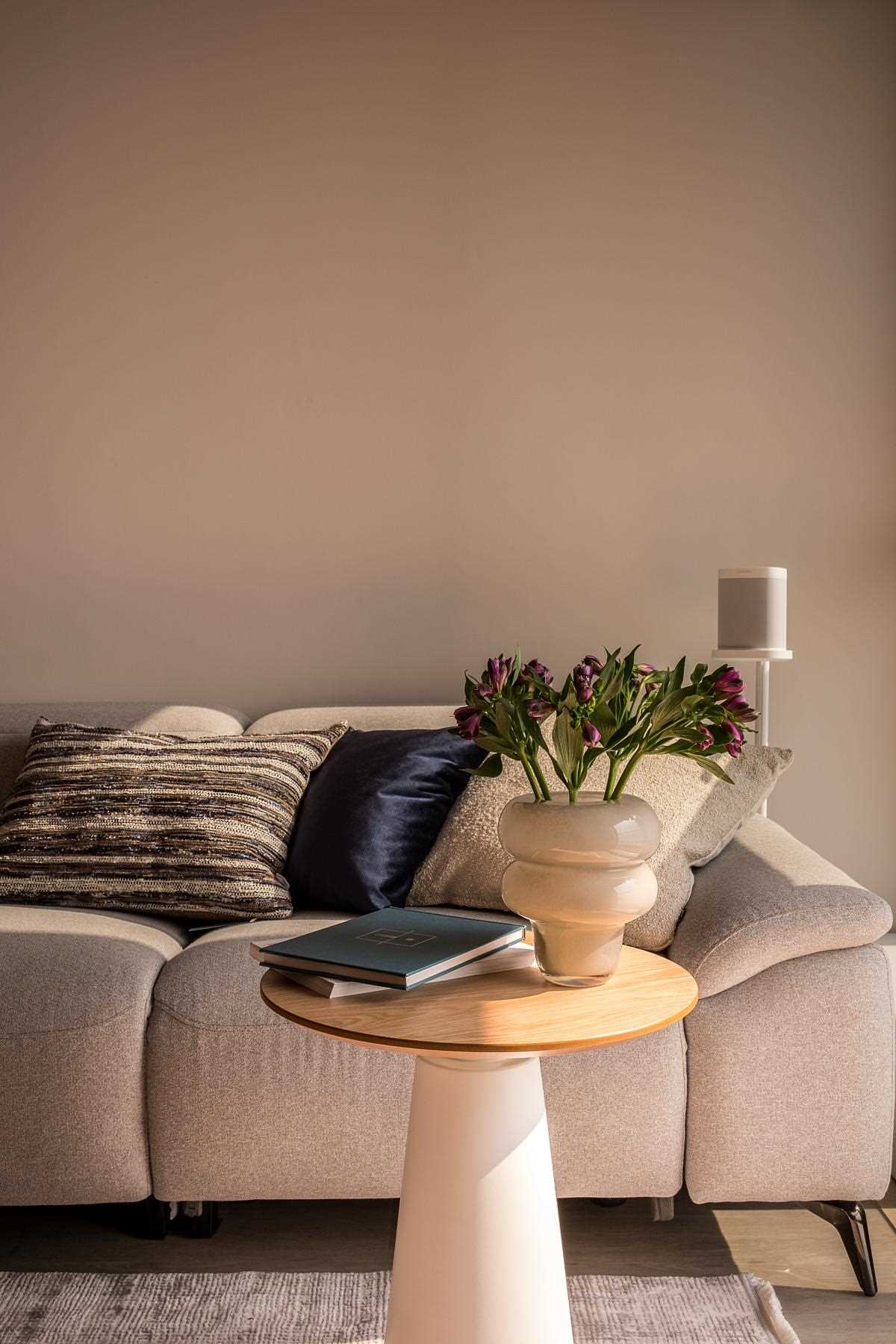 There's a hallway hidden behind a door by the television in the living room. It leads to the bedrooms, bathrooms, and a music room that also acts as a home office.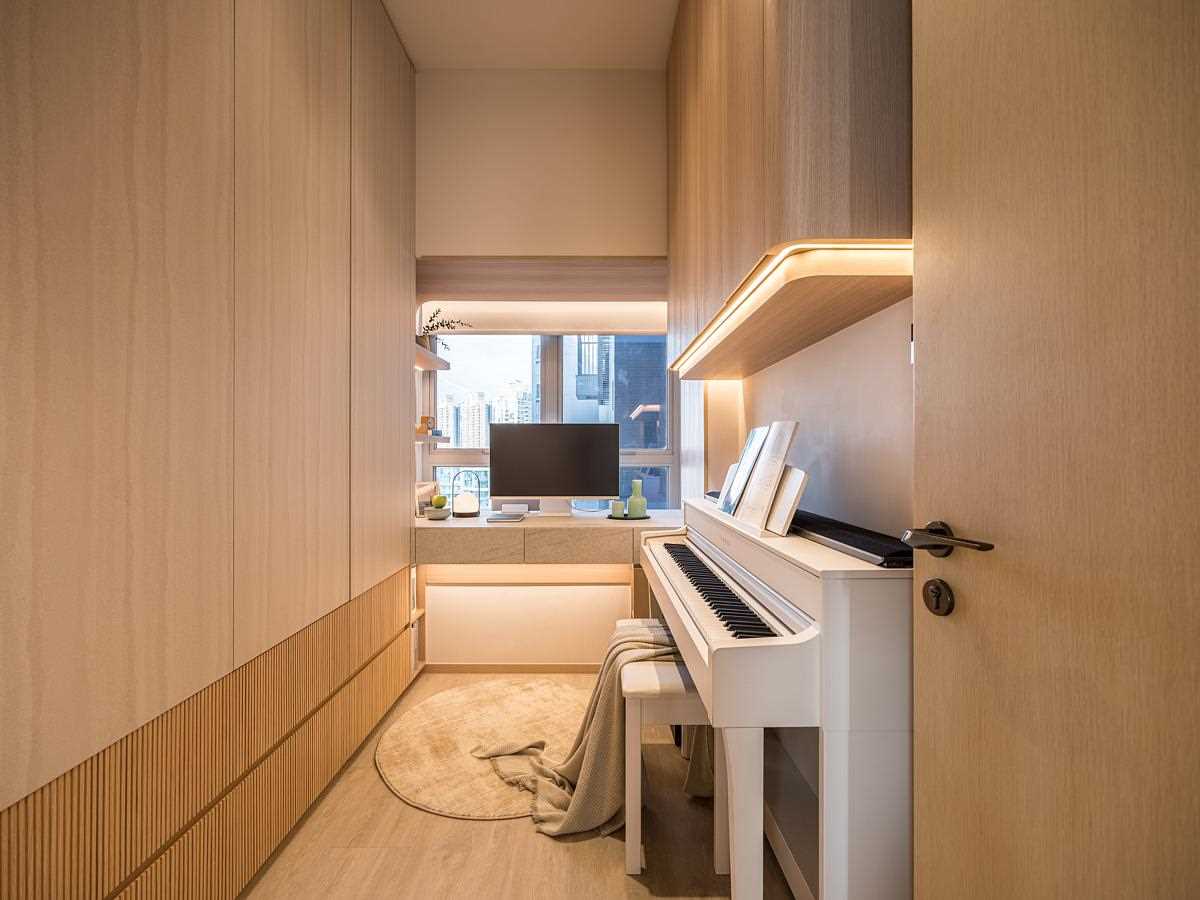 The primary bedroom includes wood accent walls, built-in bedside tables, hidden lighting, and frameless doors.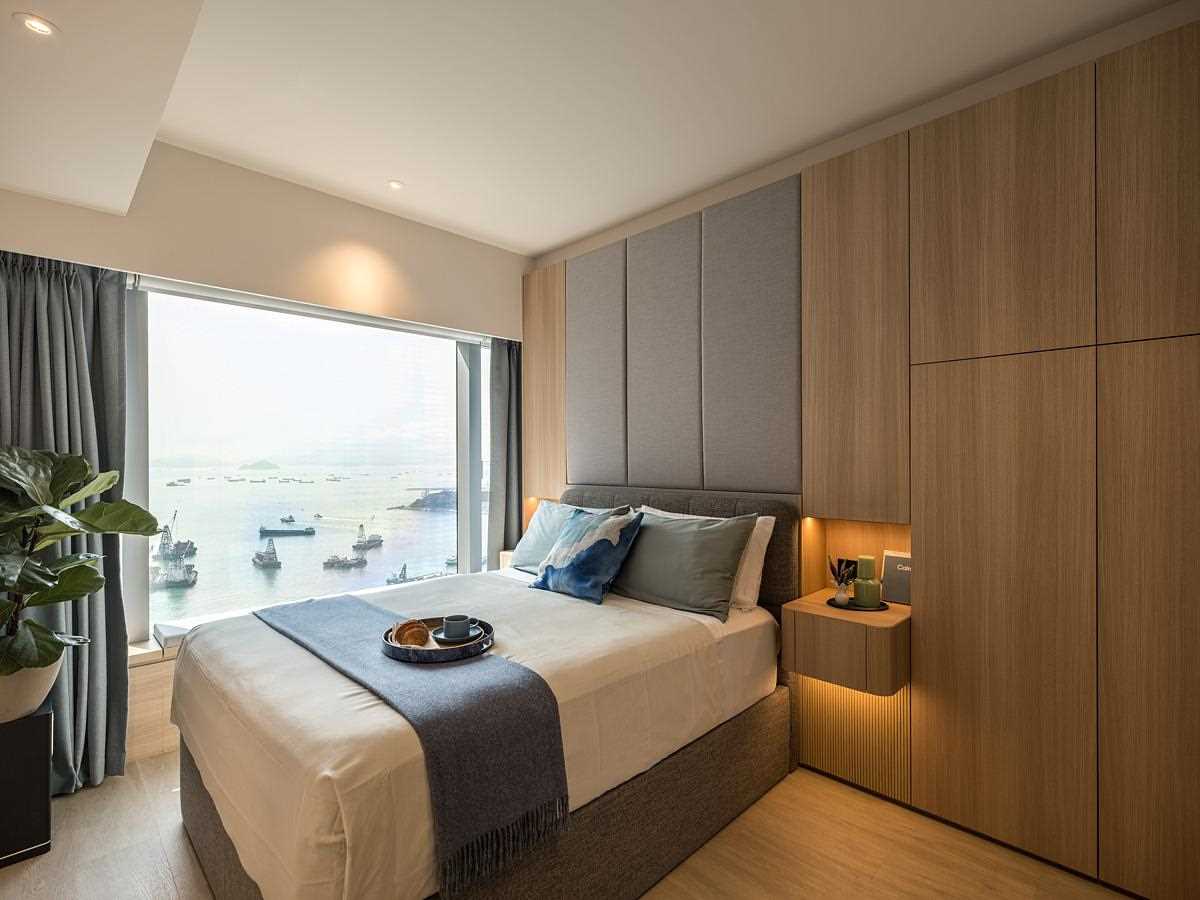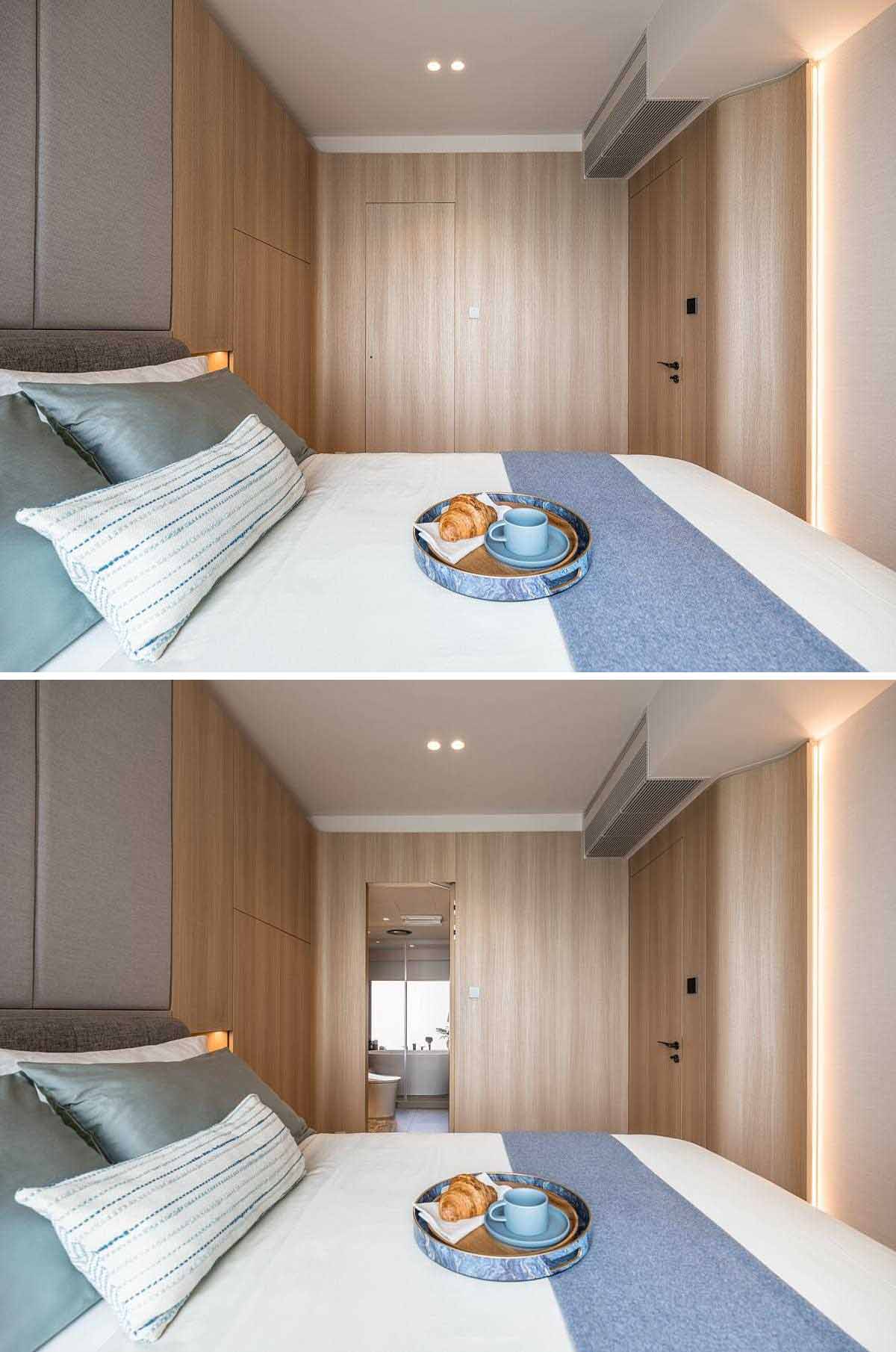 In the primary en-suite, the shower and freestanding bath share the same space, and are located by the window.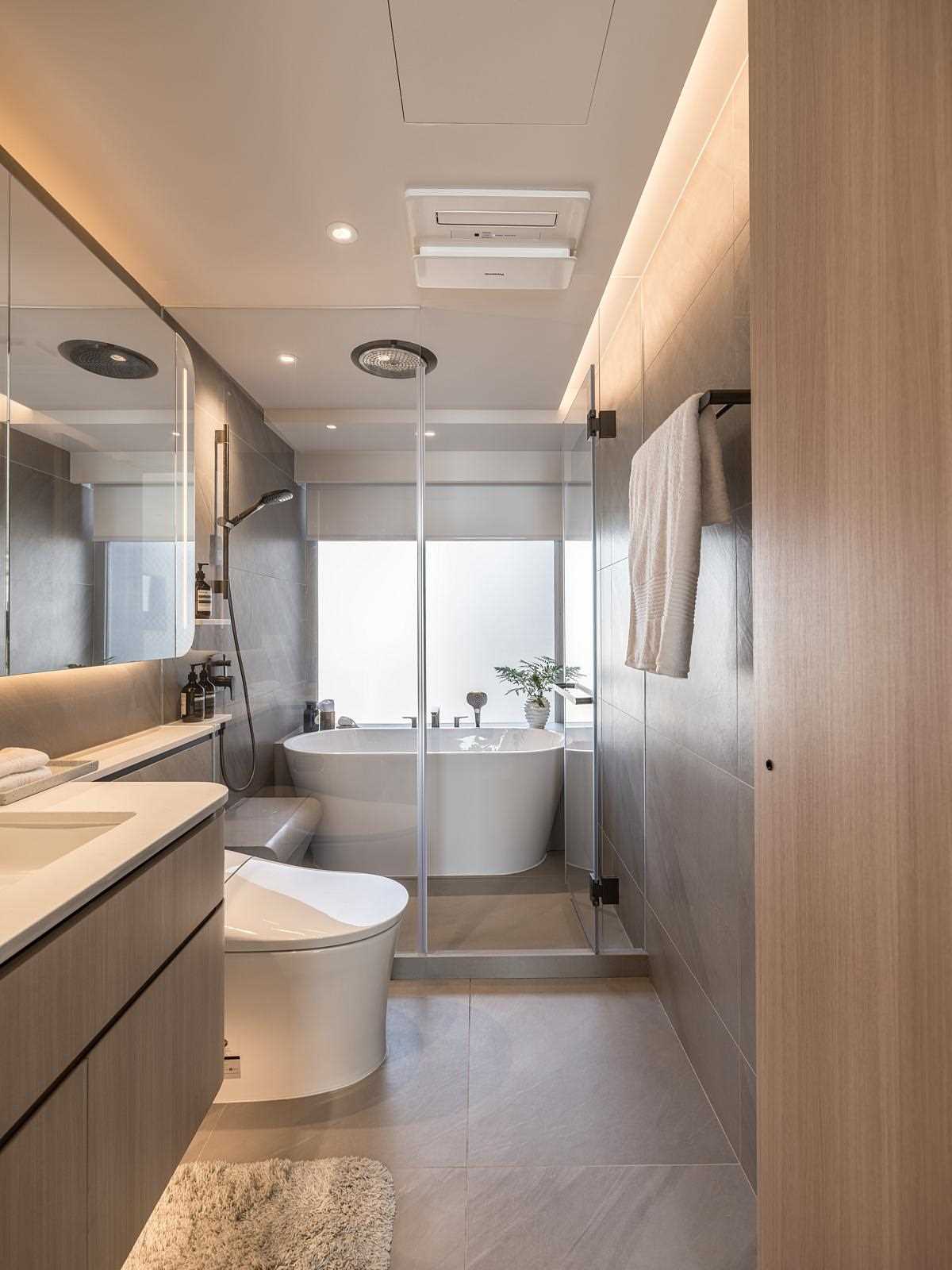 The children's bedrooms are the same size and are the mirror image of each other, however, they are designed with each child in mind, with the first bedroom having a fun cloud-like design by the desk.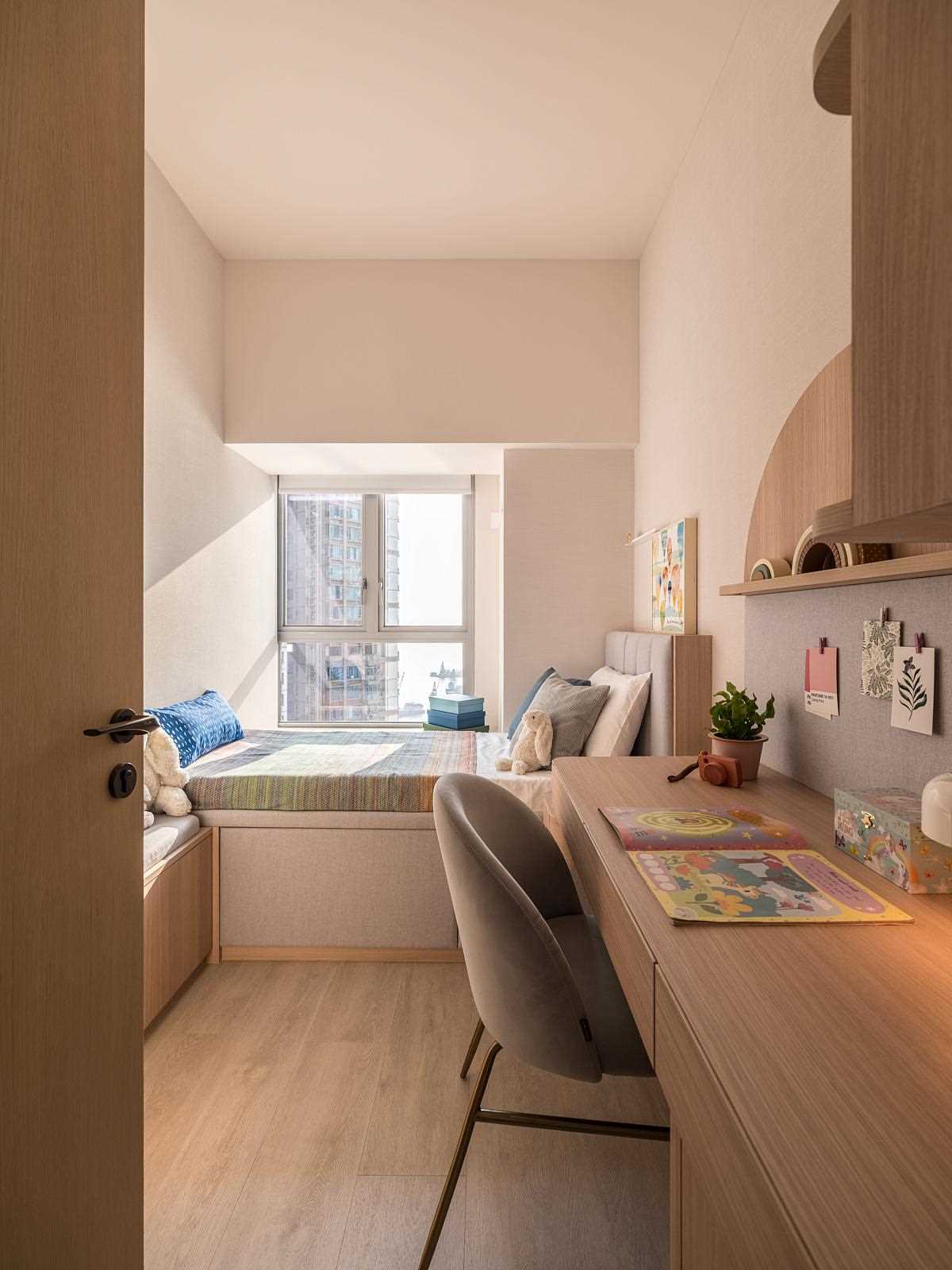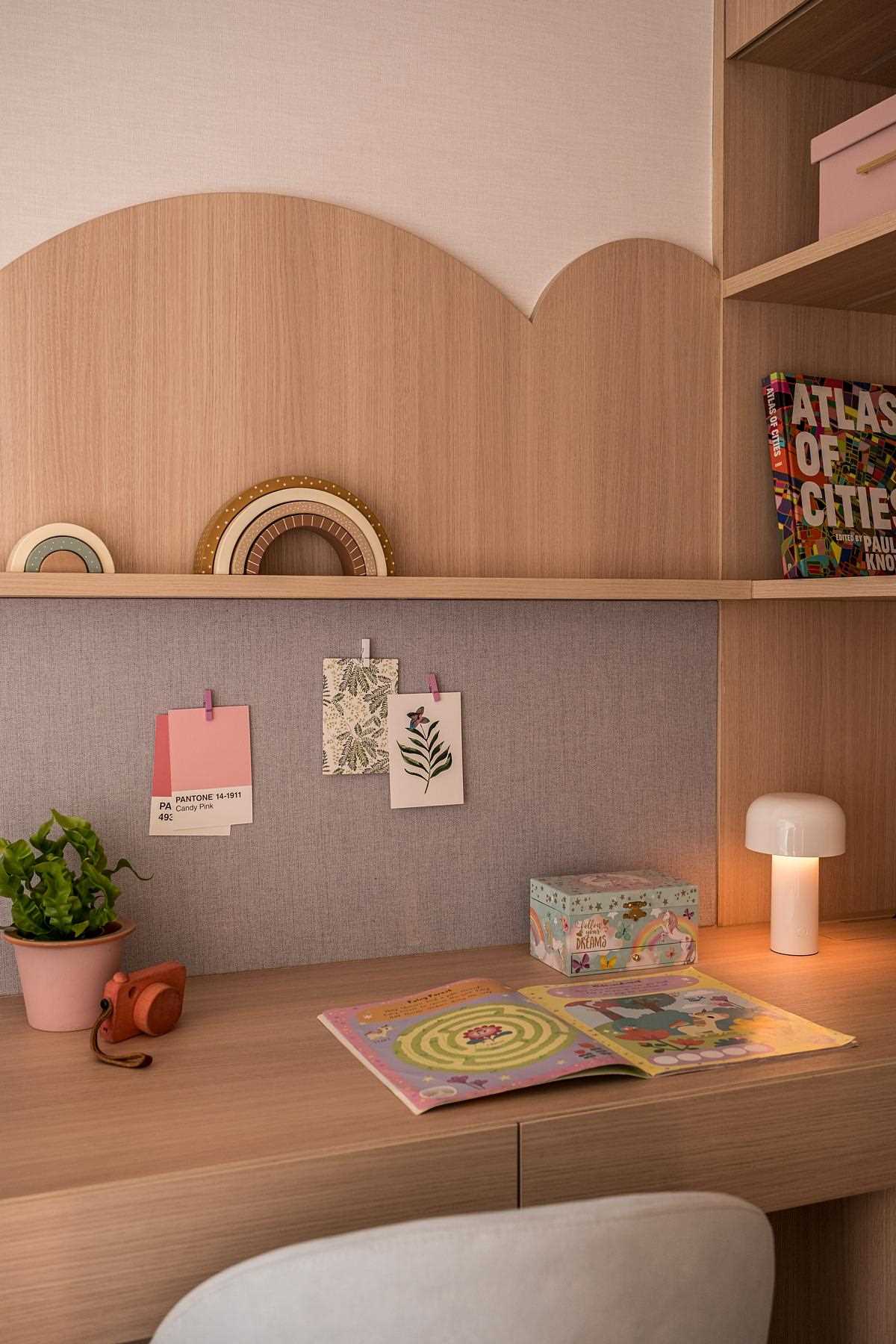 The second children's bedroom includes a floating shelf and an upper cabinet.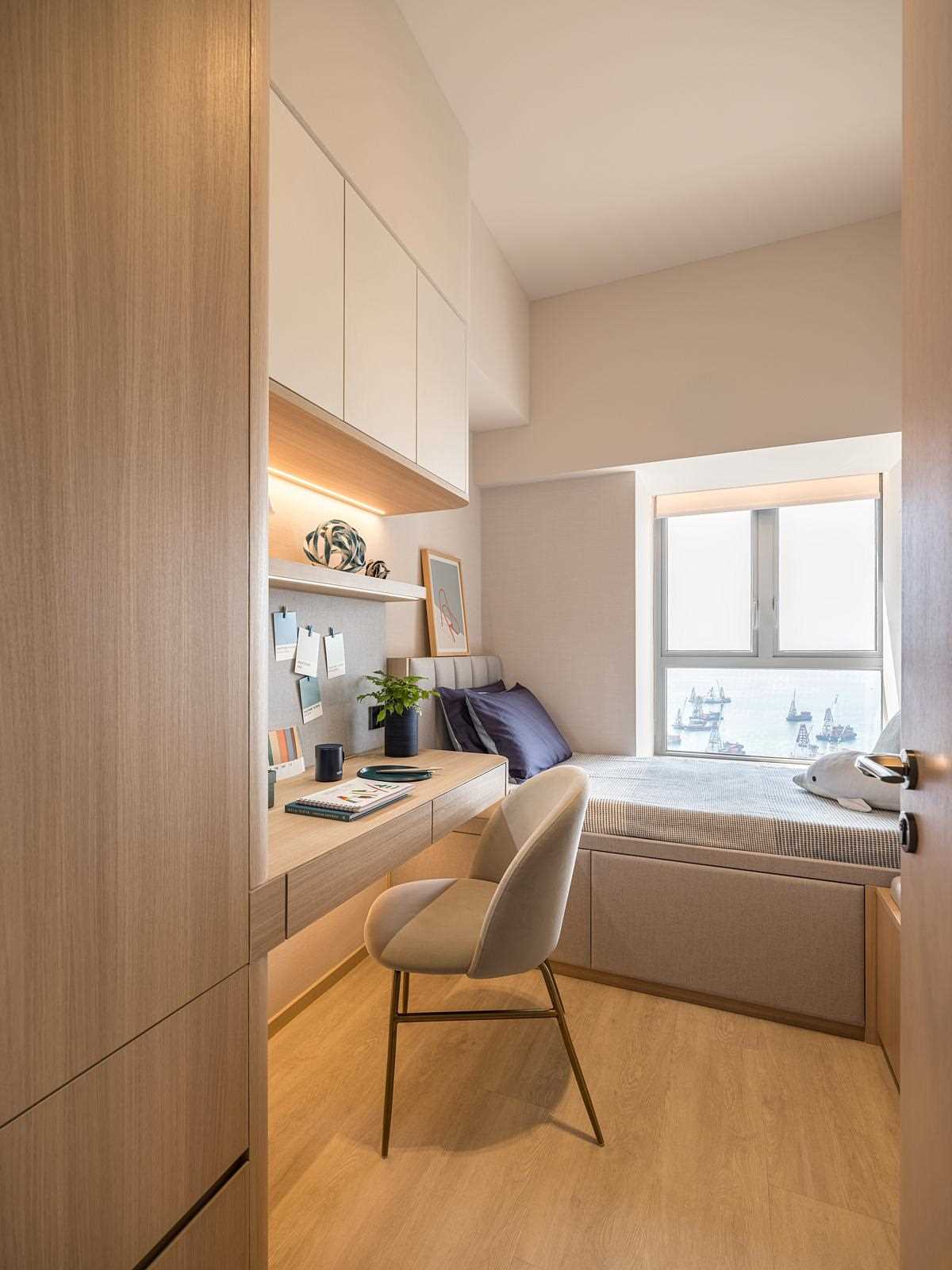 Here's a look at the floor plan that shows the hidden kitchen, and the hallway leading to the bedrooms.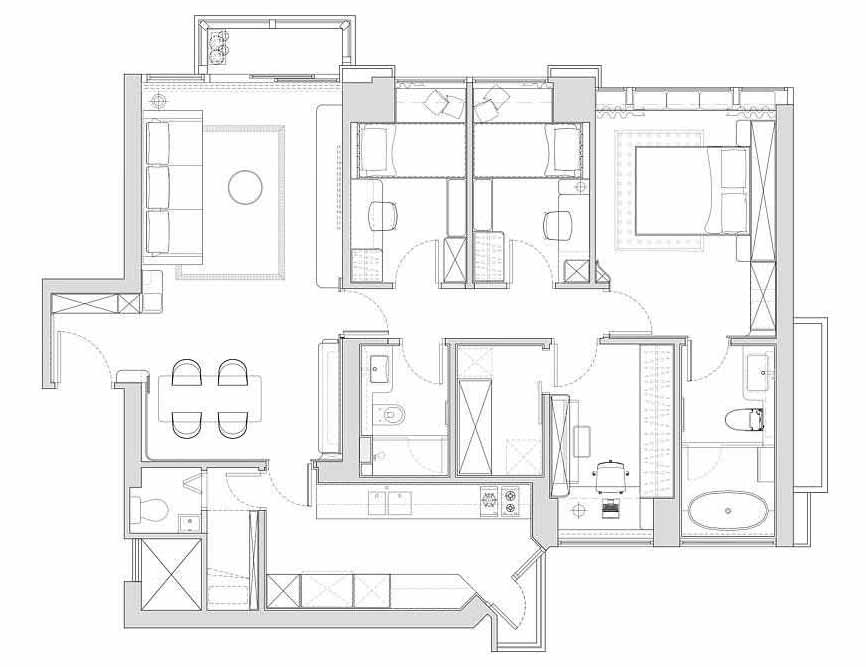 Source: Contemporist