Custom Bunk Beds Were Designed For This Jungle-Themed Kid's Bedroom
July 2, 2023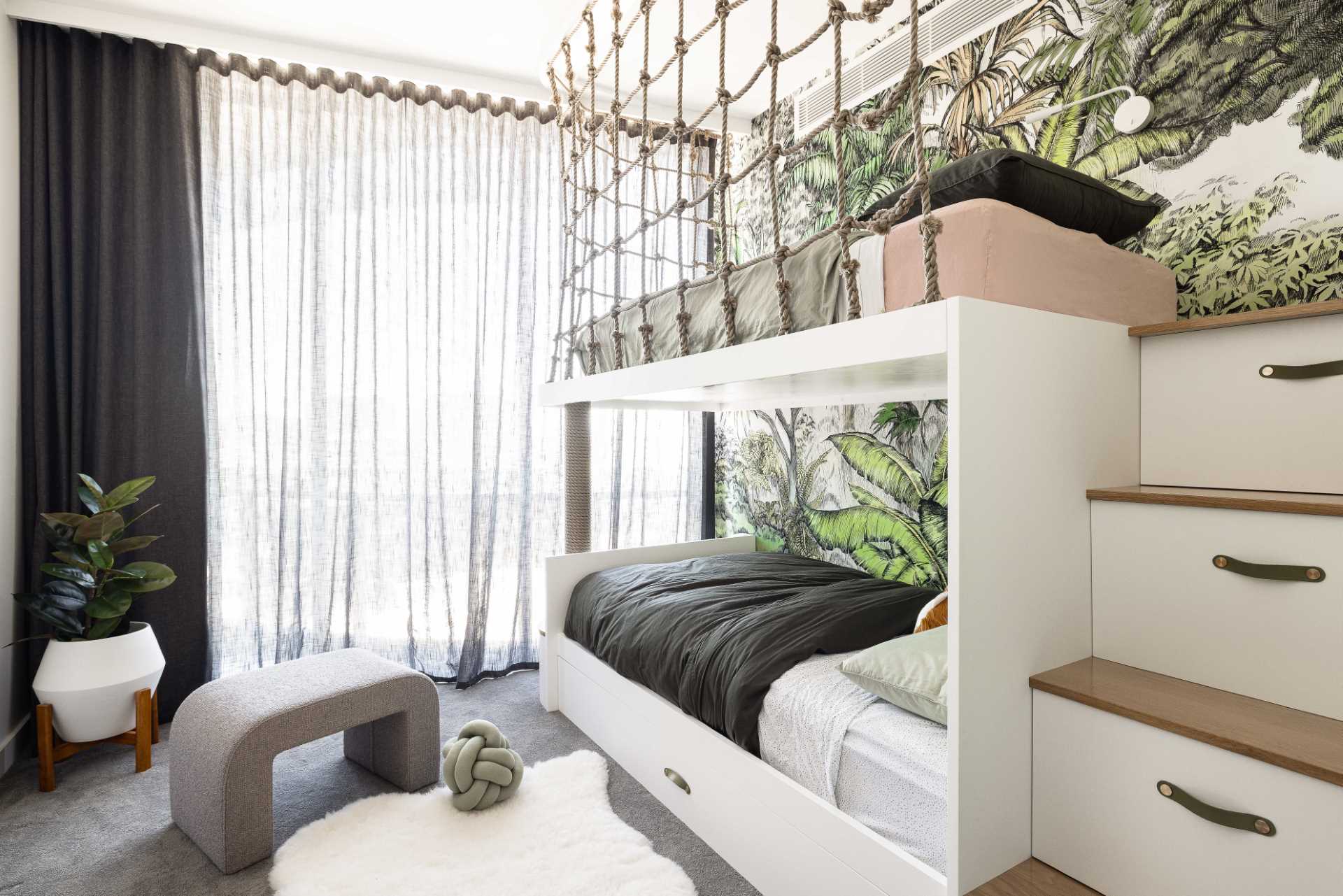 Interior design firm Britt White Studio has shared photos of a jungle-themed kid's bedroom they designed as part of an overall penthouse project.
The room was designed for two brothers, aged 7 and 9, who worked directly with the designers for the creation of their shared room, which includes a bunk bed with stairs.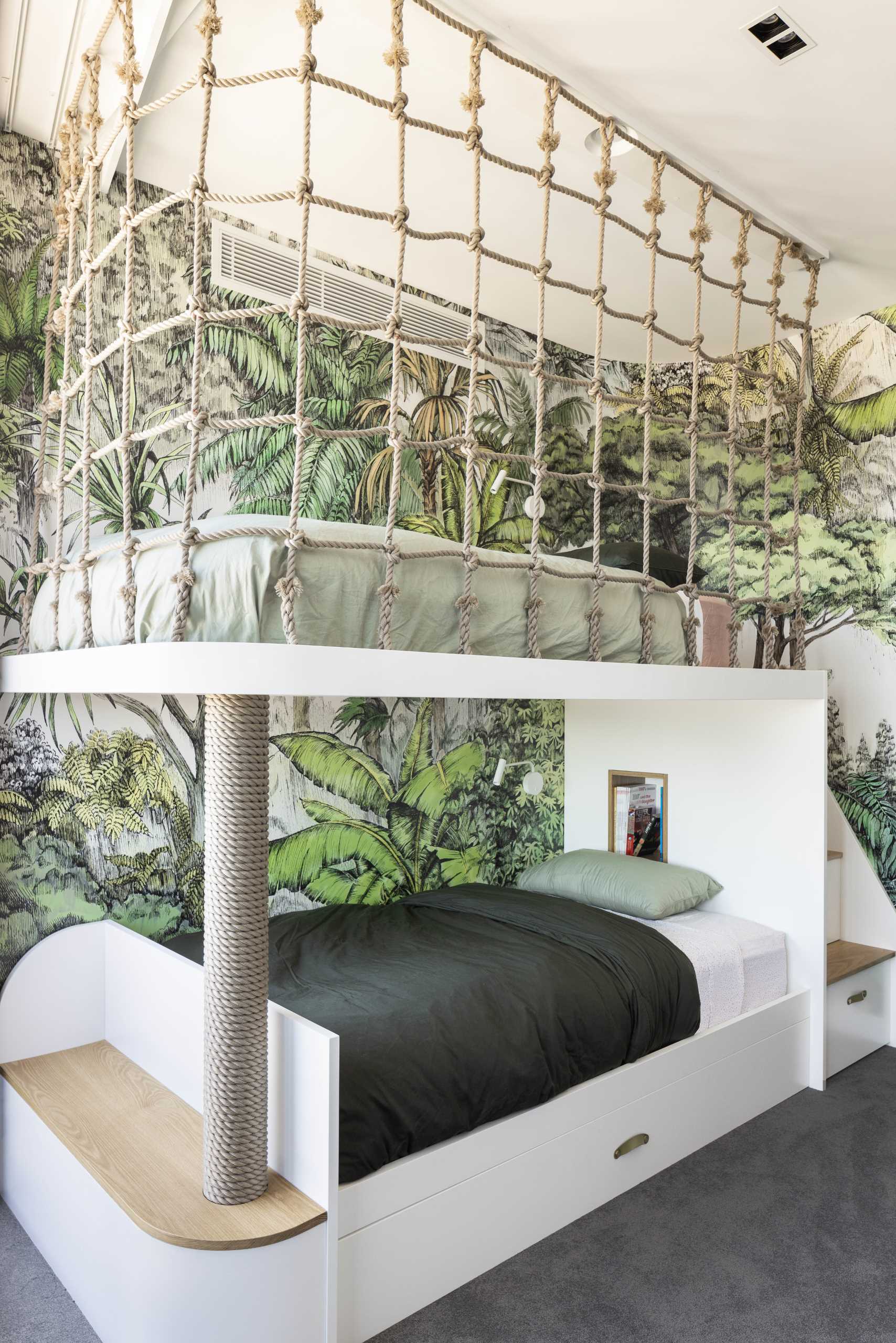 All elements of the Jungle Room were designed specifically for the boys by Britt, bringing their individual love for adventure and nature indoors whilst creating a secluded space that they could call their own.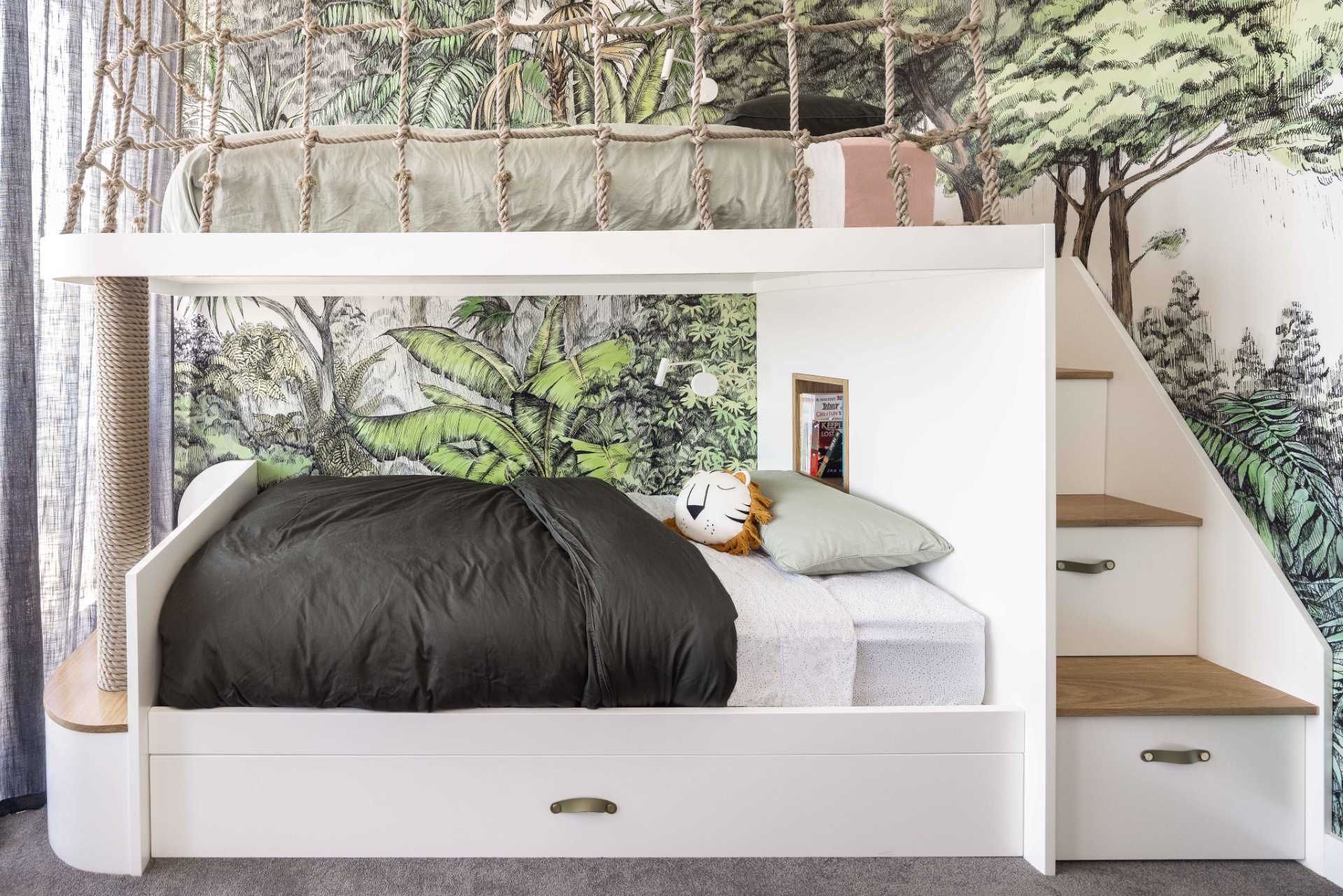 Britt enlisted the help of Ken Brooks, Managing Director of BRC Cabinets to create the bespoke bunk-bed solution. Featuring plenty of storage for their belongings, including under stair hidey-hole and a reading nook for magazines with a built-in charger for electronics.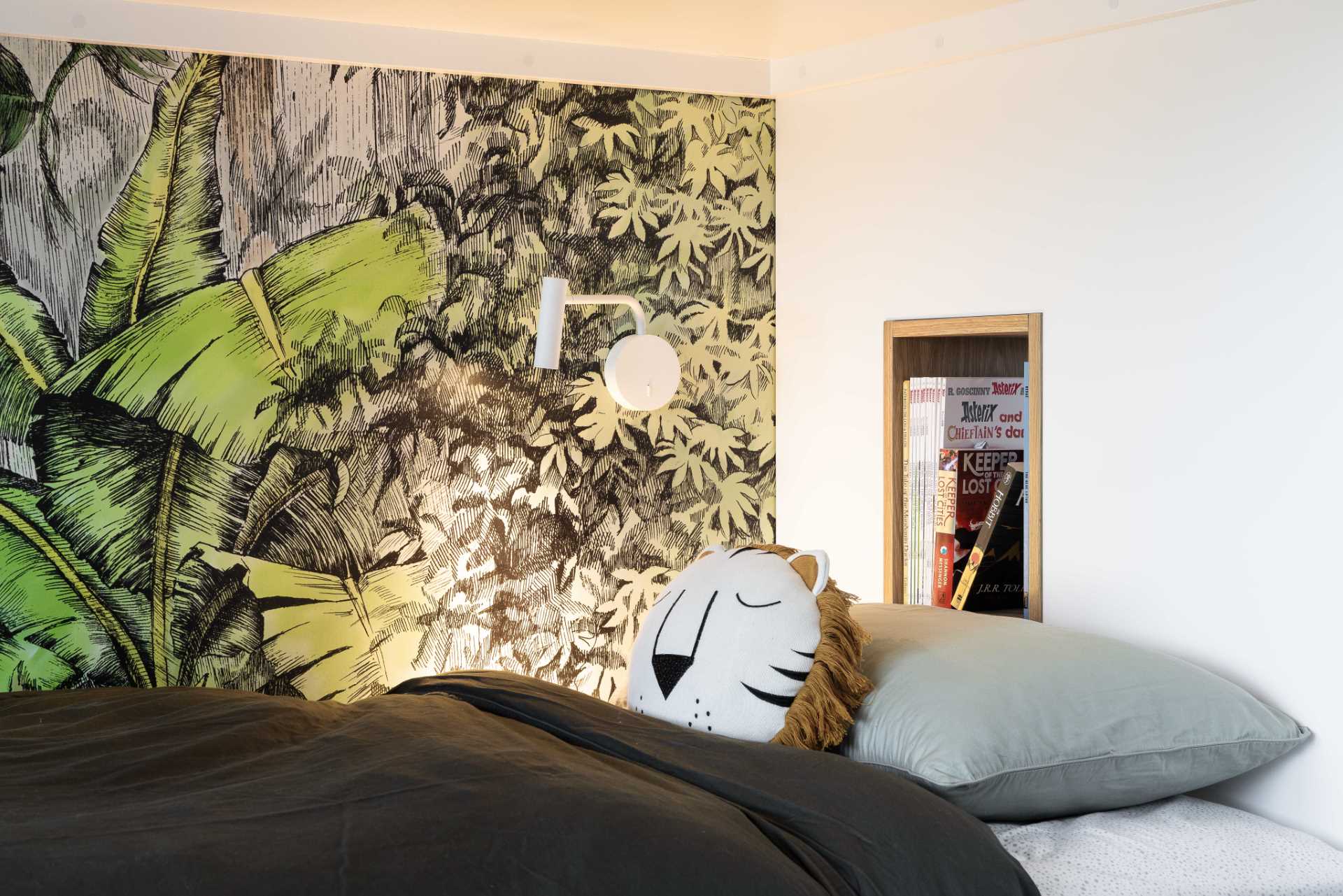 This vision has been accentuated via an extraordinary tree-top wallpaper from Rebel Walls, which travels across the curved walls.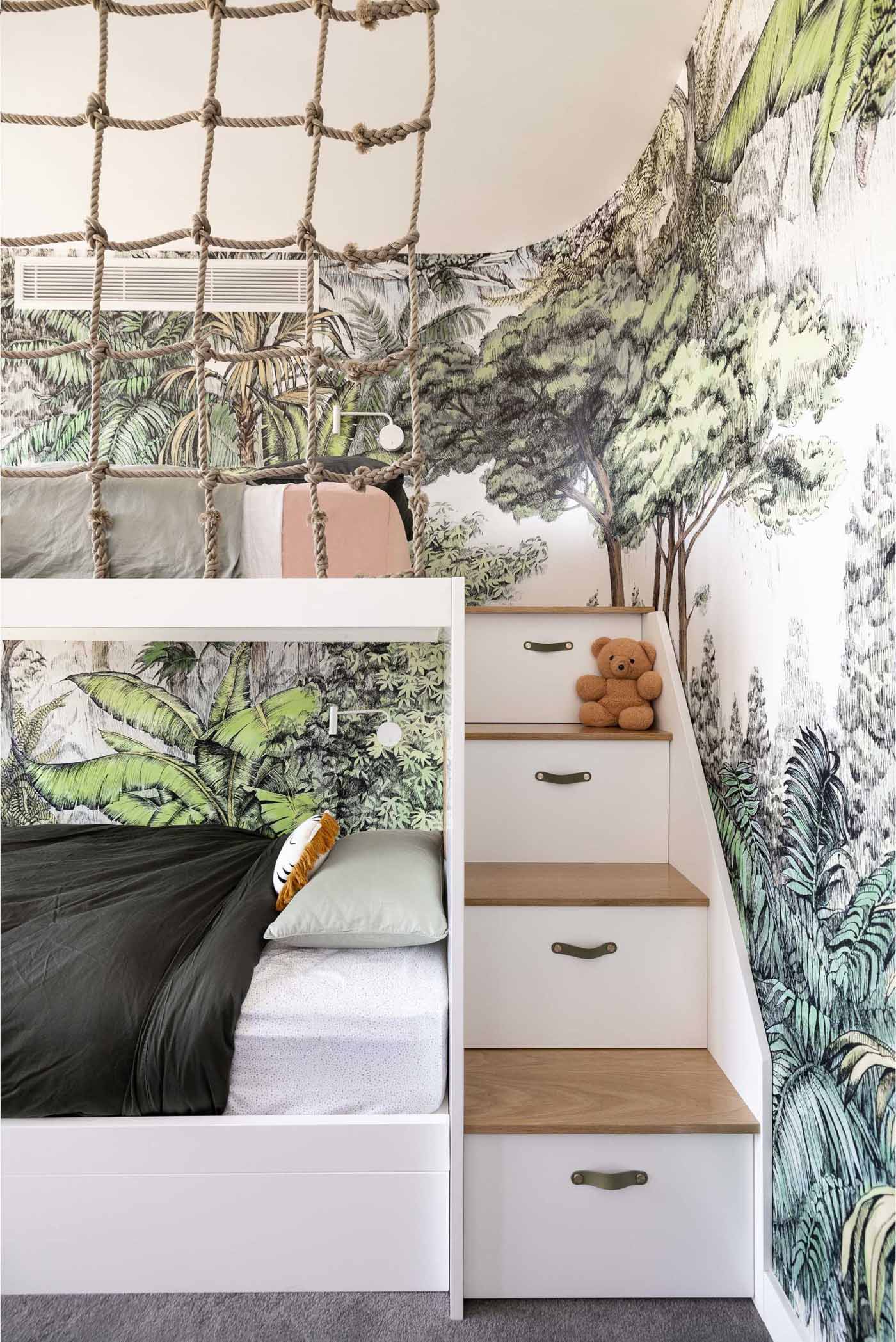 The top bunk is cocooned in rope-work designed and hand-tied by local craftsmen Emmett Ropes who also provided the wrapped pole details on the supporting pillar.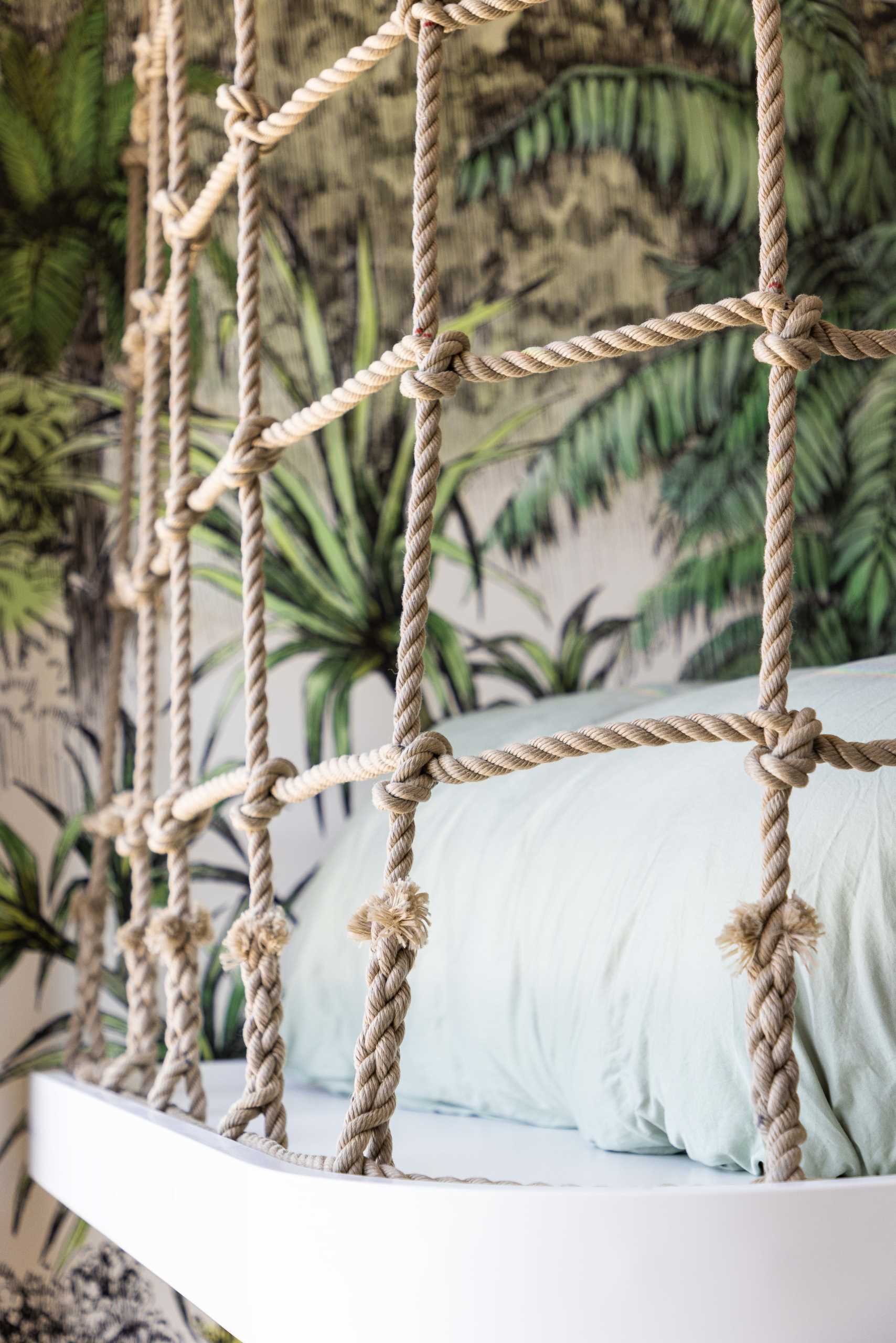 Source: Contemporist