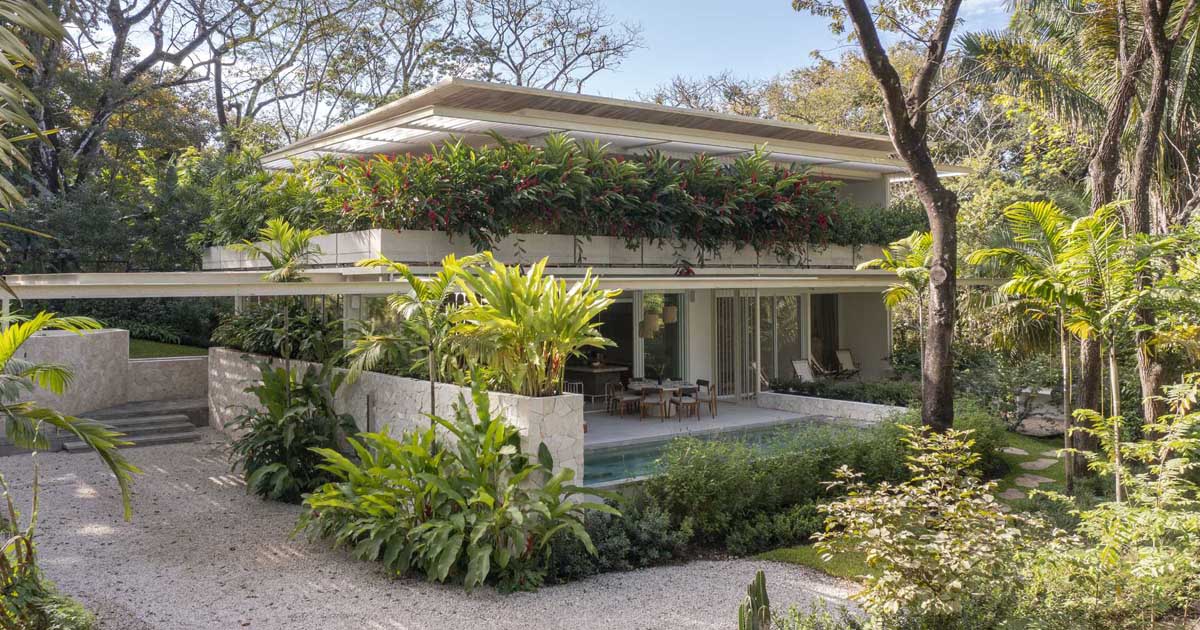 Planter Boxes Were Designed To Help This House To Blend Into Its Tropical Setting
Architecture firm Studio Saxe has designed a new home for their clients from Canada, who were looking to get away from the winter season and enjoy the tropical weather of Costa Rica. The home is surrounded by a tropical landscape, with the seasonal creek and wildlife of the property becoming...
Read More

Landscaping Idea – An Overhanging Concrete Patio Allows For Hidden LED Lighting
AM-arqstudio has completed a new house in Braga, Portugal, for a couple that wanted to create a social atmosphere, with interior areas interacting with the outdoors. An interesting design feature of the outdoor space is the concrete patio that wraps around the side of the house and includes hidden LED...
Read More