Per Carlsen's Surrealist Constructed Worlds Expand The Possibilities Of Architecture – ADC
In the visual essay below, Oslo-based designer and architect Per Carlsen creates surrealist worlds beyond the realm of reality. Combining his experience in art and illustration with his Master's degree in architecture, Carlsen's ominous scenes depict colossal forms in an almost post-human world.
"In parallel with my studies, I have drawn a number of space studies in my spare time, where architecture and art merge," he explains to IGNANT. "This is something I am passionate about and is an important driving force for my development in the field of architecture." Often featuring one lone figure contrasted against enormous architectural structures, Carlsen creates post-civilization scenes we might often associate with the end of the world. With this, the conversation of our growing technological dependency and the increasing climate crisis comes to the fore. The world Carlsen creates is a paradoxical one; staggering landmarks in beautiful natural environments provide endless possibilities for human progress, and yet, there feels a grave undertone to the works. With towering high caves, undulating concrete buildings and viewing platforms, and ethereal monuments and places of worship, the architect designs something familiar but also eerily alien at the same time. Exploring these enigmas is precisely the purpose.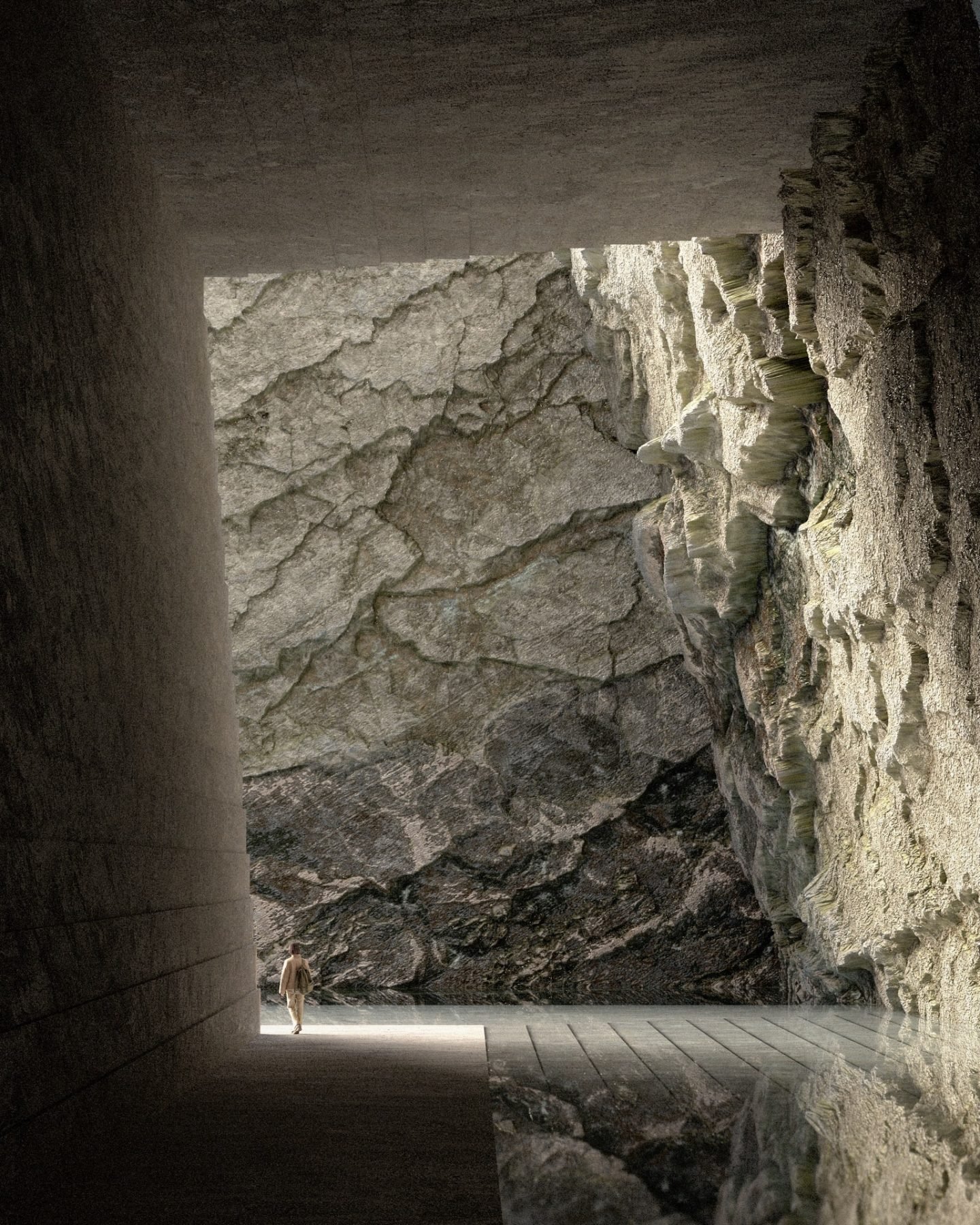 Source: Ignant