Wataru Tanabe Studio Redesigns Cafe Ethicus Theleema As A Pared-Back Multifunctional Space – ADC
Japanese design practice Wataru Tanabe Studio has revamped a cafè in a residential area in Japan's Shizuoka Prefecture to be both a gathering and an exhibition space. Dubbed 'ETHICUS theleema', the place is a minimal and balanced environment characterized by natural materials and a muted color palette.
The studio was tasked to transform the L-shaped 50-square-meter space into both a cafe and gallery for the neighboring residents. "Rather than allocating space for each [function], they have been combined and blended into a single space, which has the versatility to alter its functionality as needed," the studio tells IGNANT. Loosely divided by a single step and white wooden pillars into an entrance and sitting area, the new space presents large openings designed to let daylight and the surrounding scenery in, with a stainless steel counter tucked into one of the corners. Dotting the spaces are carefully placed minimalist objects, including round-shaped stands and stools made from repurposed logs and natural stone. Allowing for various and ever-changing layouts, they were designed to be multipurpose and serve as either chairs and tables for the coffee shop or as display fixtures for exhibitions by local ceramists and artisans. "By providing 'triggering elements' for the arrangement and installation of the space, we aimed to create a space that offers discovery and change at every visit," explains the studio.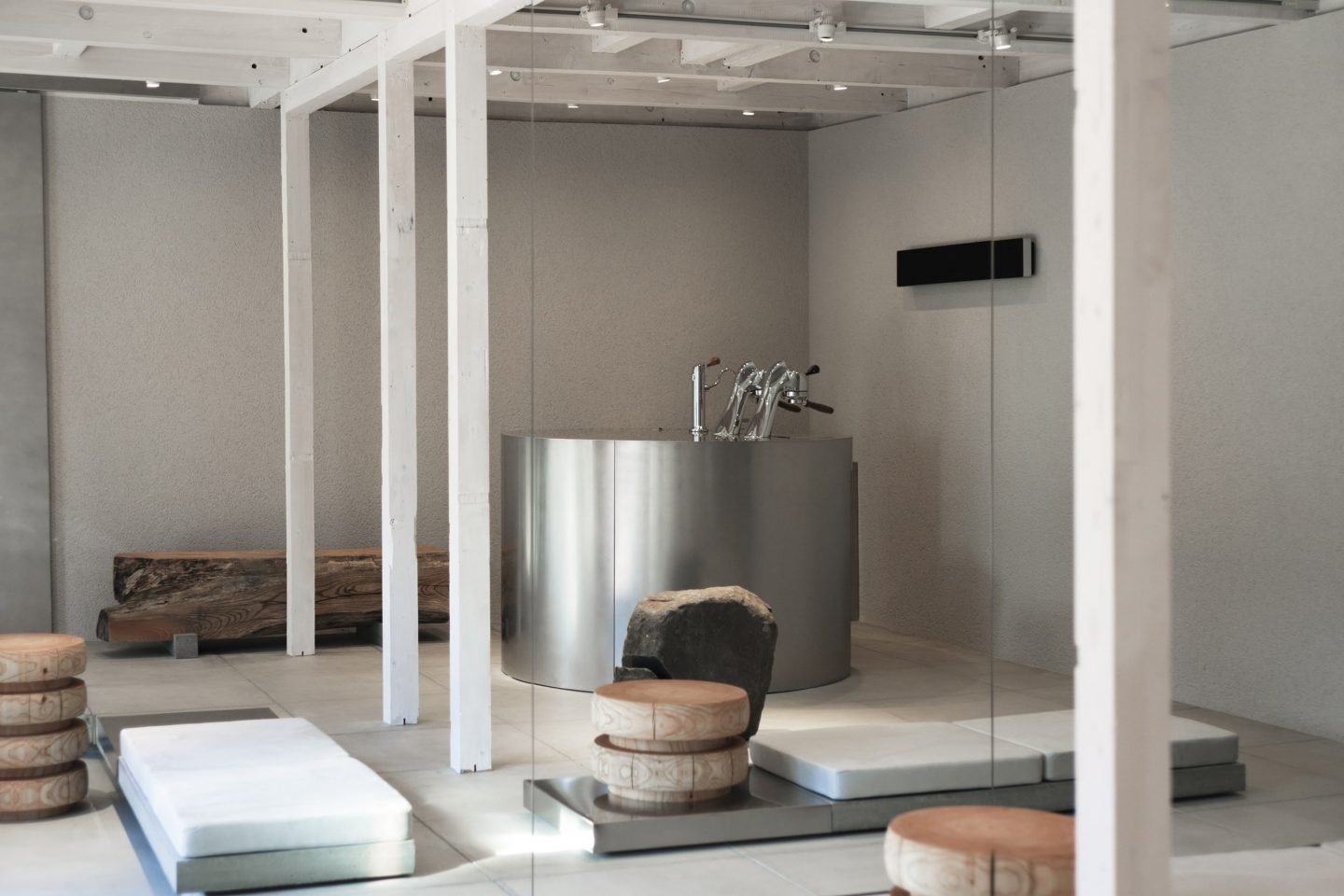 Source: Ignant