MVRDV's Enormous Mirrored Art Storage In Rotterdam, Depot Boijmans Van Beuningen – ADC
The brand new 'Depot Boijmans Van Beuningen' in Rotterdam, designed by The Netherlands-based architects MVRDV, is a huge bowl-shaped building clad completely in a mirrored glass facade. The colossal structure holds the entire 151,000-piece art collection of the neighboring Museum Boijmans Van Beuningen, and exists as the "world's first publicly accessible art depot".
The bowl-like form measures almost 40 meters in height, and features a tree-filled rooftop garden. Its exterior comprises almost 7,000 square meters of glass subdivided into 1,664 mirrored panels. "Its reflective facade wears the trappings of whatever surrounds it: people passing by, Museumpark's leafy grounds, the clouds, and Rotterdam's dynamic city skyline," explains a statement from the firm. "Thanks to this reflection, the building is already fully integrated into its surroundings," they continue. "It enlivens its surroundings while establishing strong relationships with the park and neighboring buildings."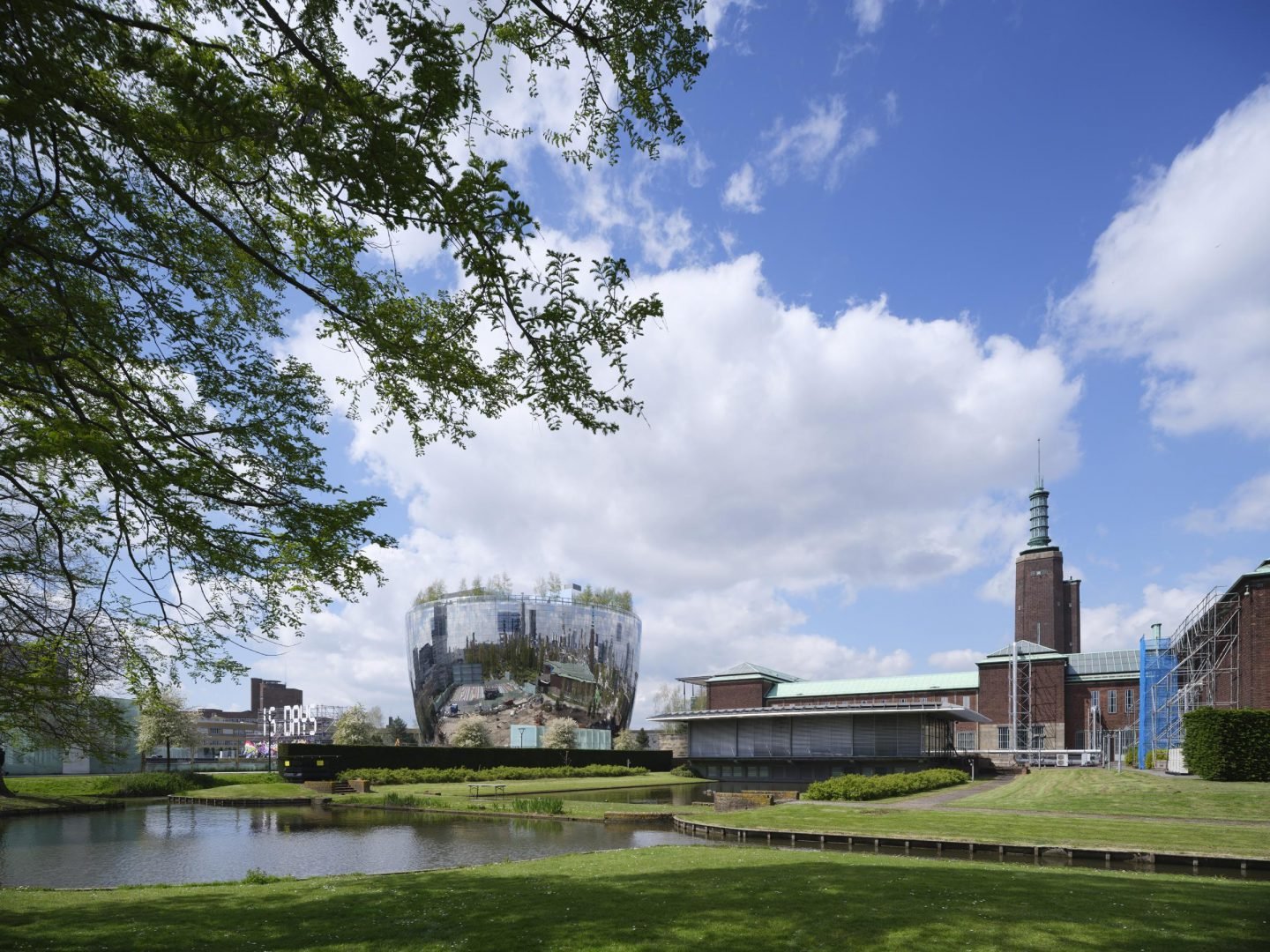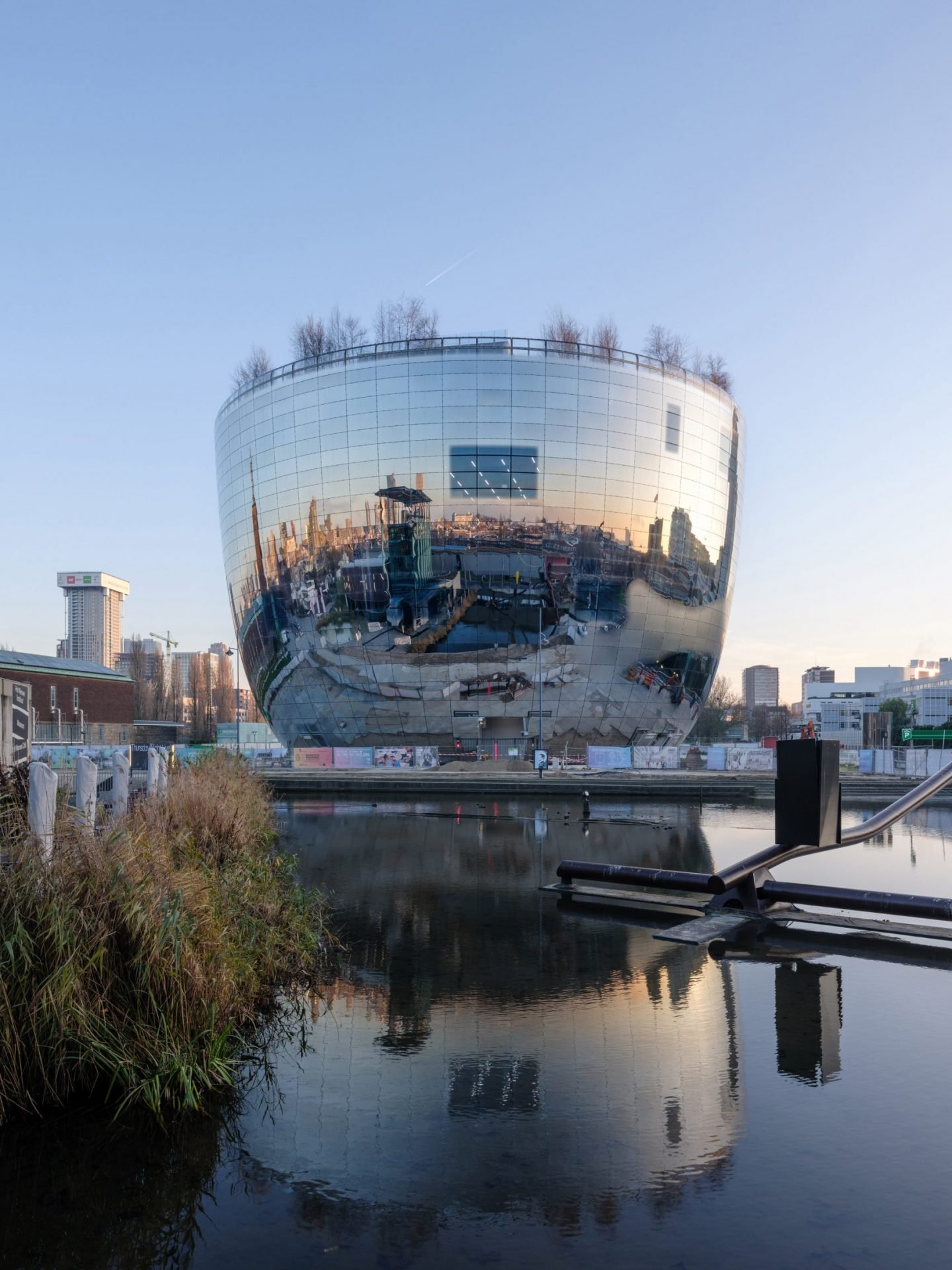 Across the seven levels, 20 different depot departments exist with storage spaces, restoration studios, and galleries—visitors can wander through the venue's different facilities set at different climate zones depending on what types of art they hold, for example paintings, sculpture, furniture, interior objects, and more. One of the most eye-catching elements of the building is its atrium, with crisscrossing staircases and suspended glass display cases showing exhibitions of works selected by museum curators. The project is a clever solution to the fact that most international galleries and museums can display between just five and twenty per cent of their full collections at any given moment.
Source: Ignant