Notabene Flagship Store Designed By Norm Architects, An Exercise In Restraint – ADC
In Møntergade, one of the more upmarket areas of the old City of Copenhagen, pioneering firm Norm Architects has designed the minimal, industrial interior of high-end shoe brand 'Notabene'.
In designing the sleek store, the architects at Norm have injected personality and charm into the space, while retaining its industrial appeal. "Entering the store, one is welcomed by a grand double-height space with exposed and tactile concrete walls, an original terrazzo flooring, and striking minimalist aluminum shelves, showcasing the newest collection of Italian handmade shoes as delicate icons," explains a statement from the firm. Light and refined, the redesign aimed to transform the Notabene retail experience to create a hub that comprises retail, a shoeshine bar, and a creative lab. Carefully crafted by Japanese furniture brand Karimoku Case Study and local craftsmen alike, elegant furniture pieces in beige tones accompany a sculptural wooden staircase, geometrically connecting the three levels of the space while sunlight seeps through its oak structure. "The material combination of elegant wooden details, lush bouclé fabrics, hand brushed aluminum surfaces, and rippled concrete creates an edgy universe that is both relaxed, refined, and luxurious at the same time," they add.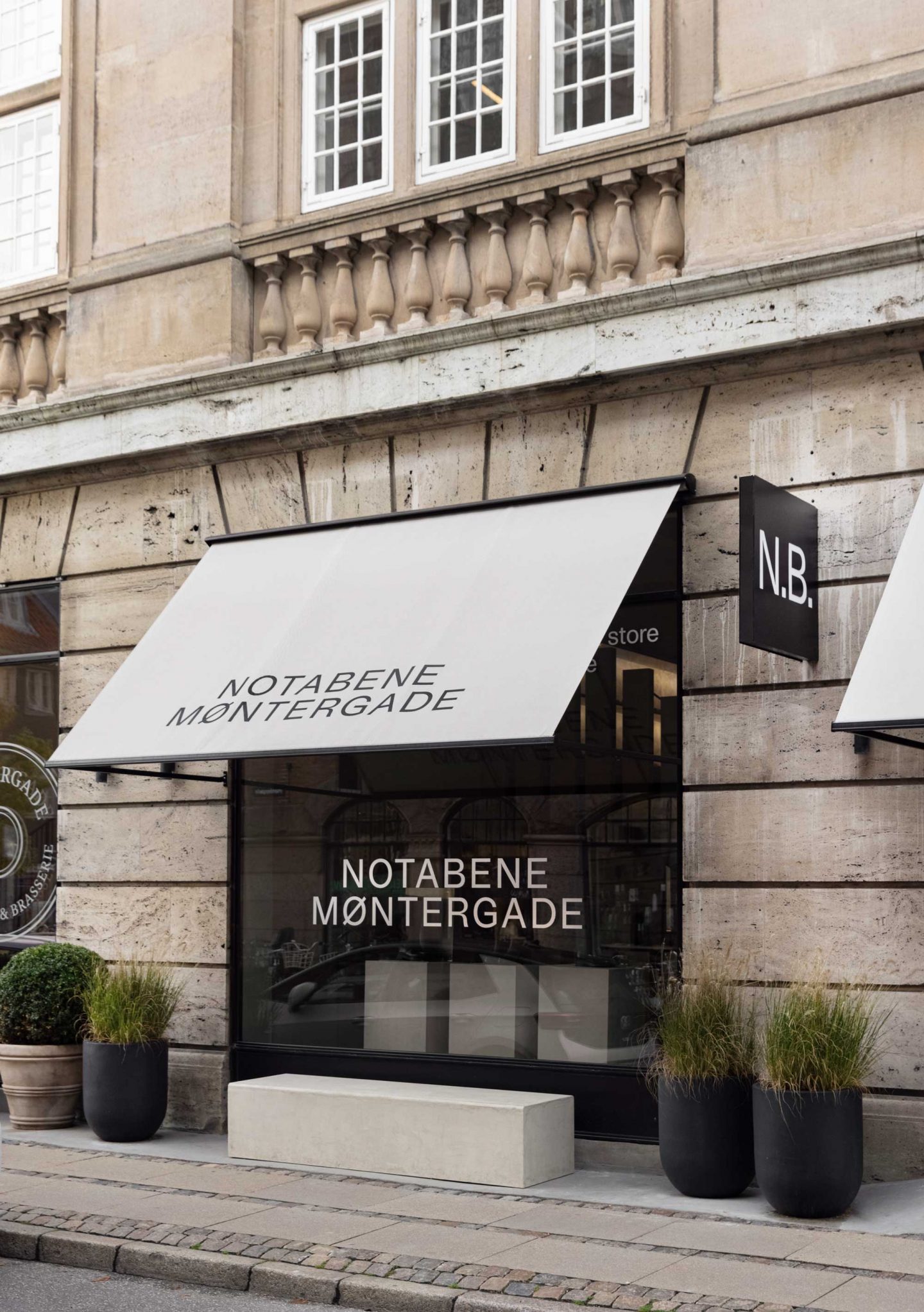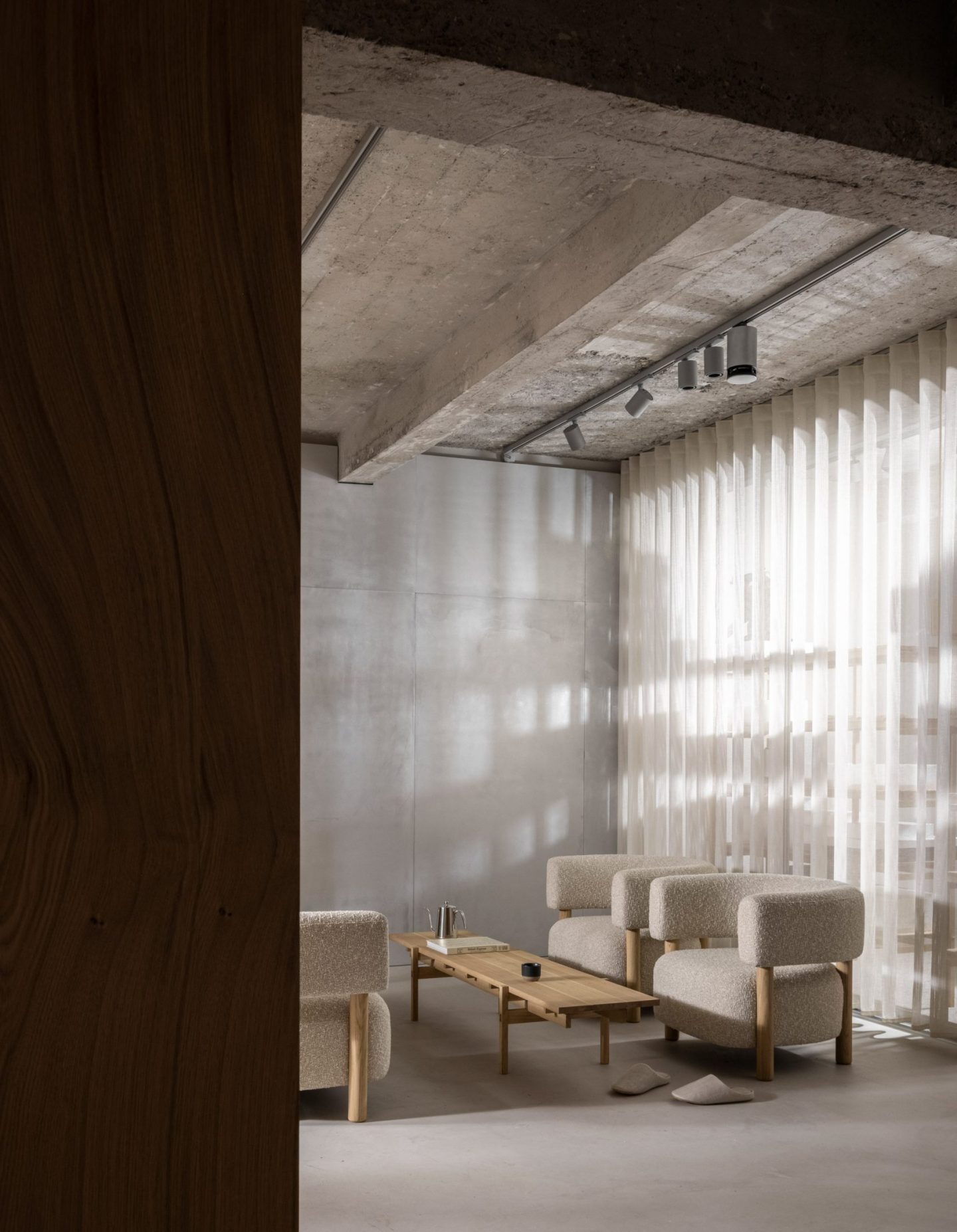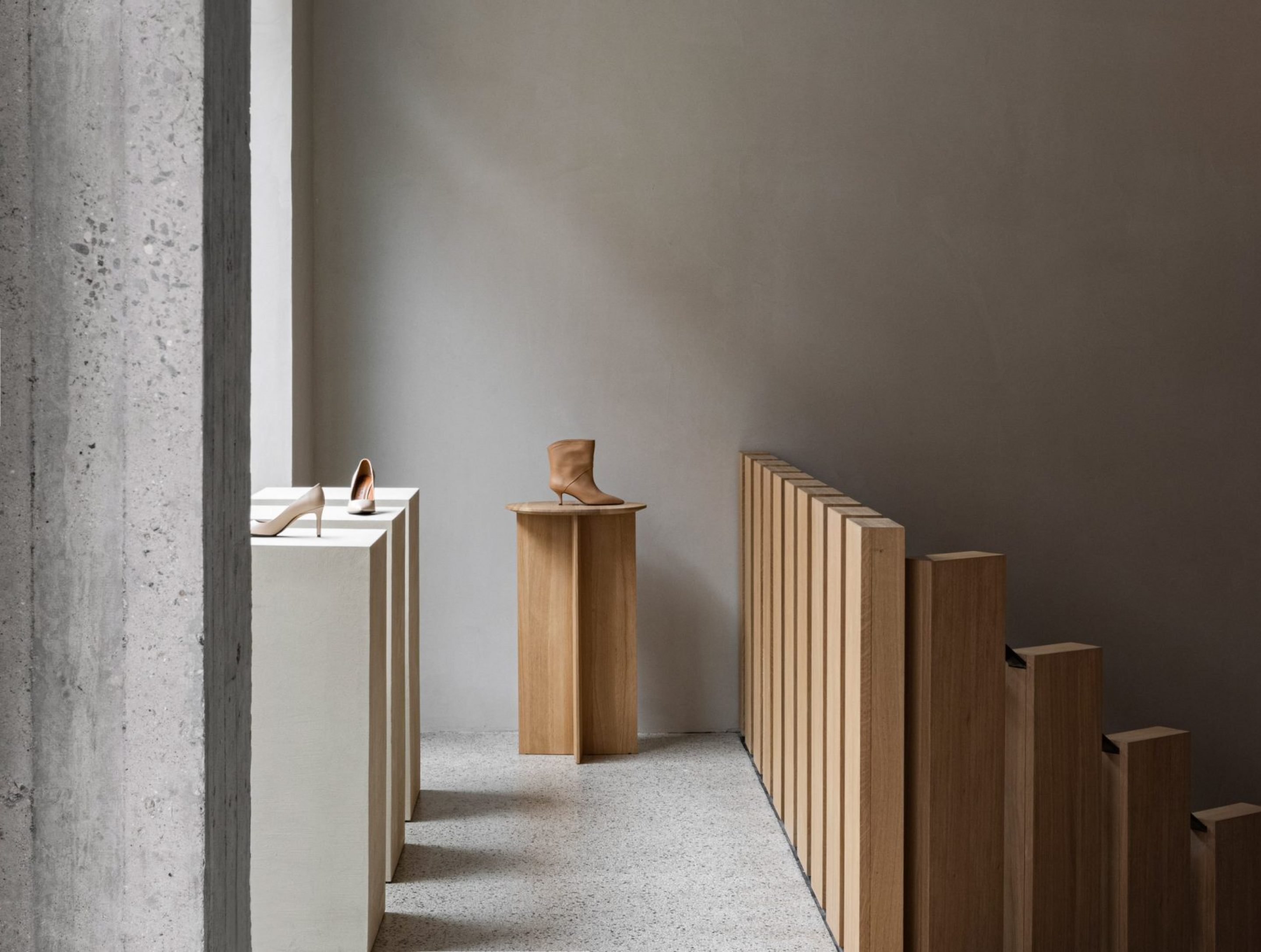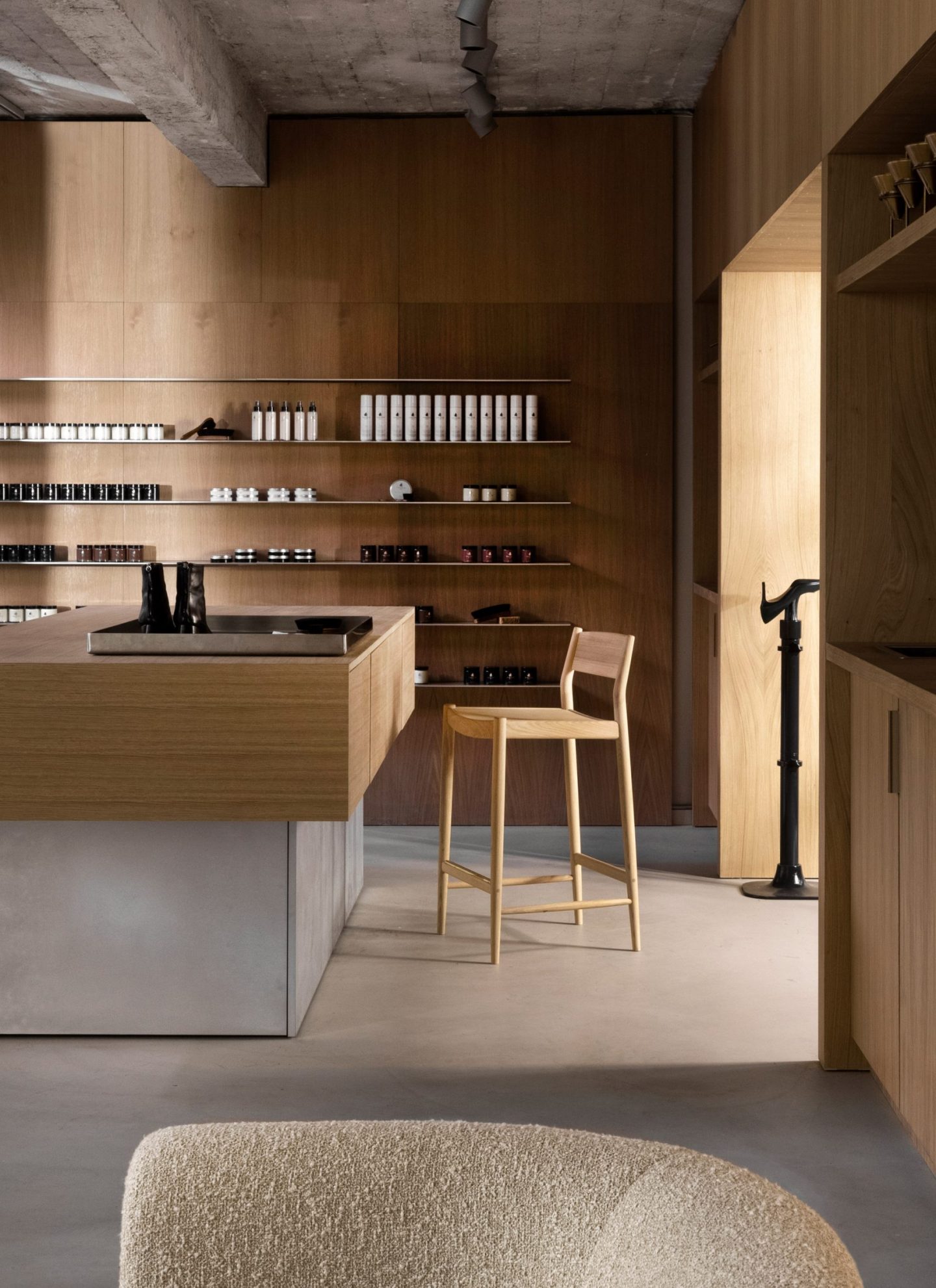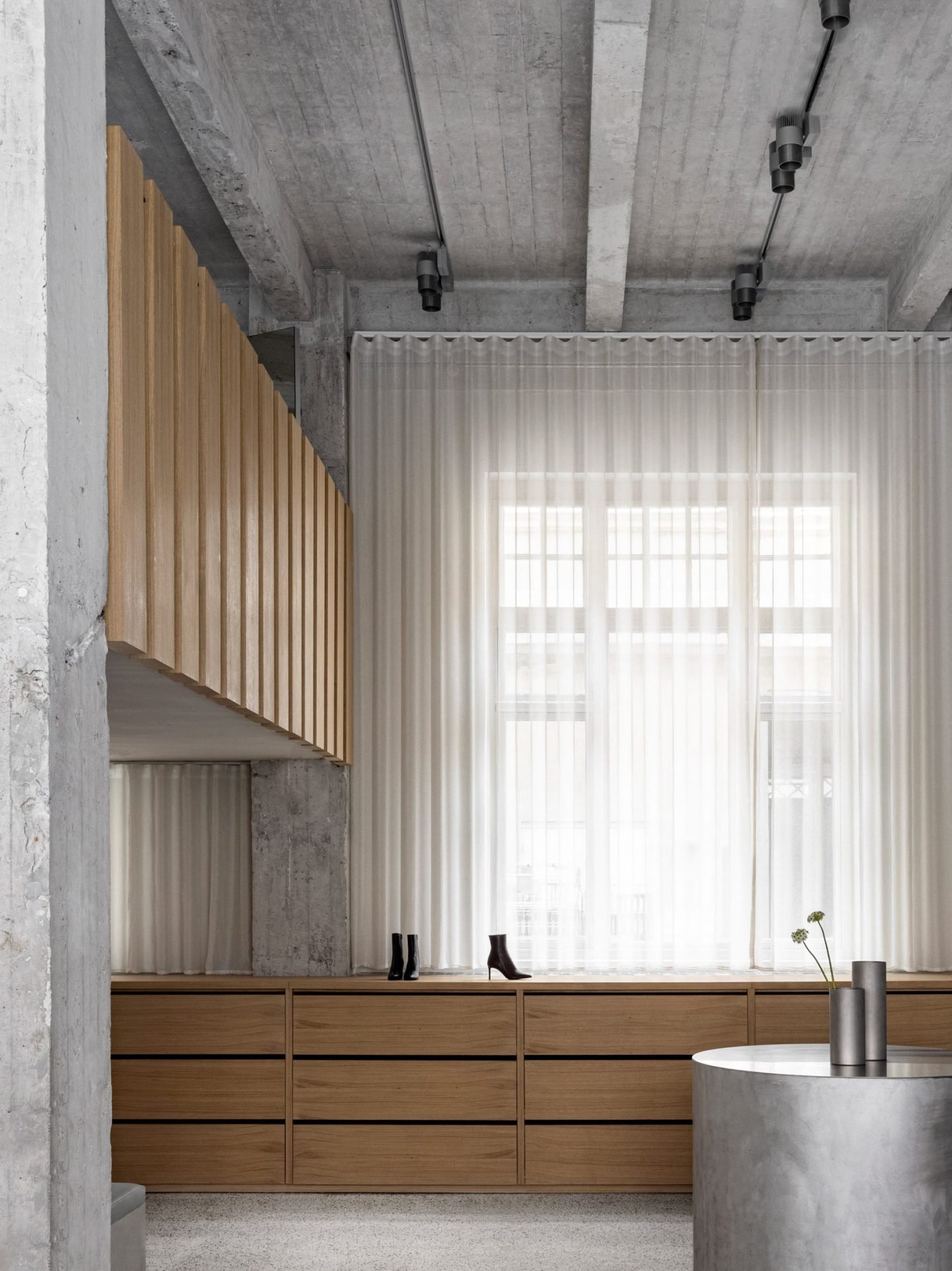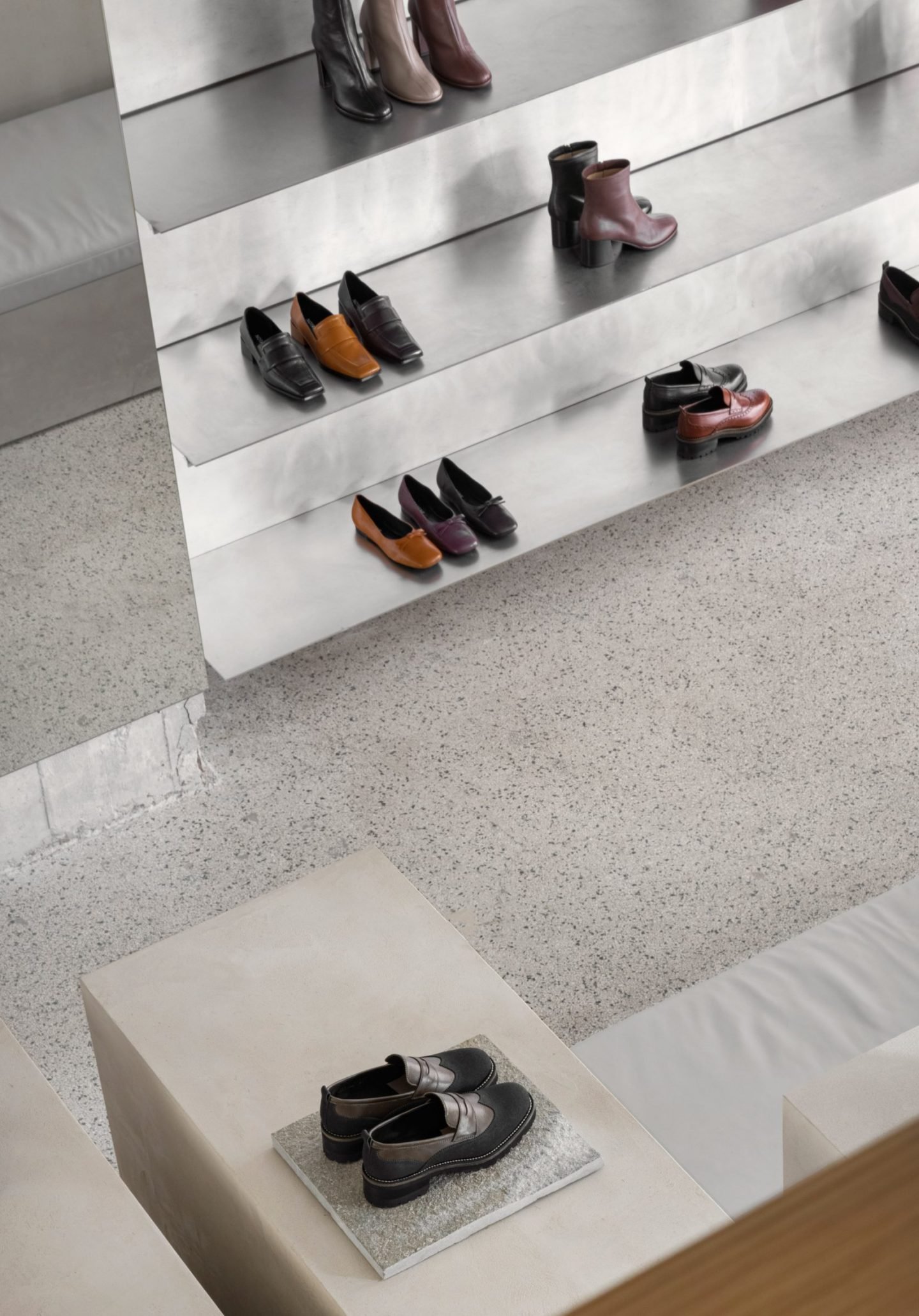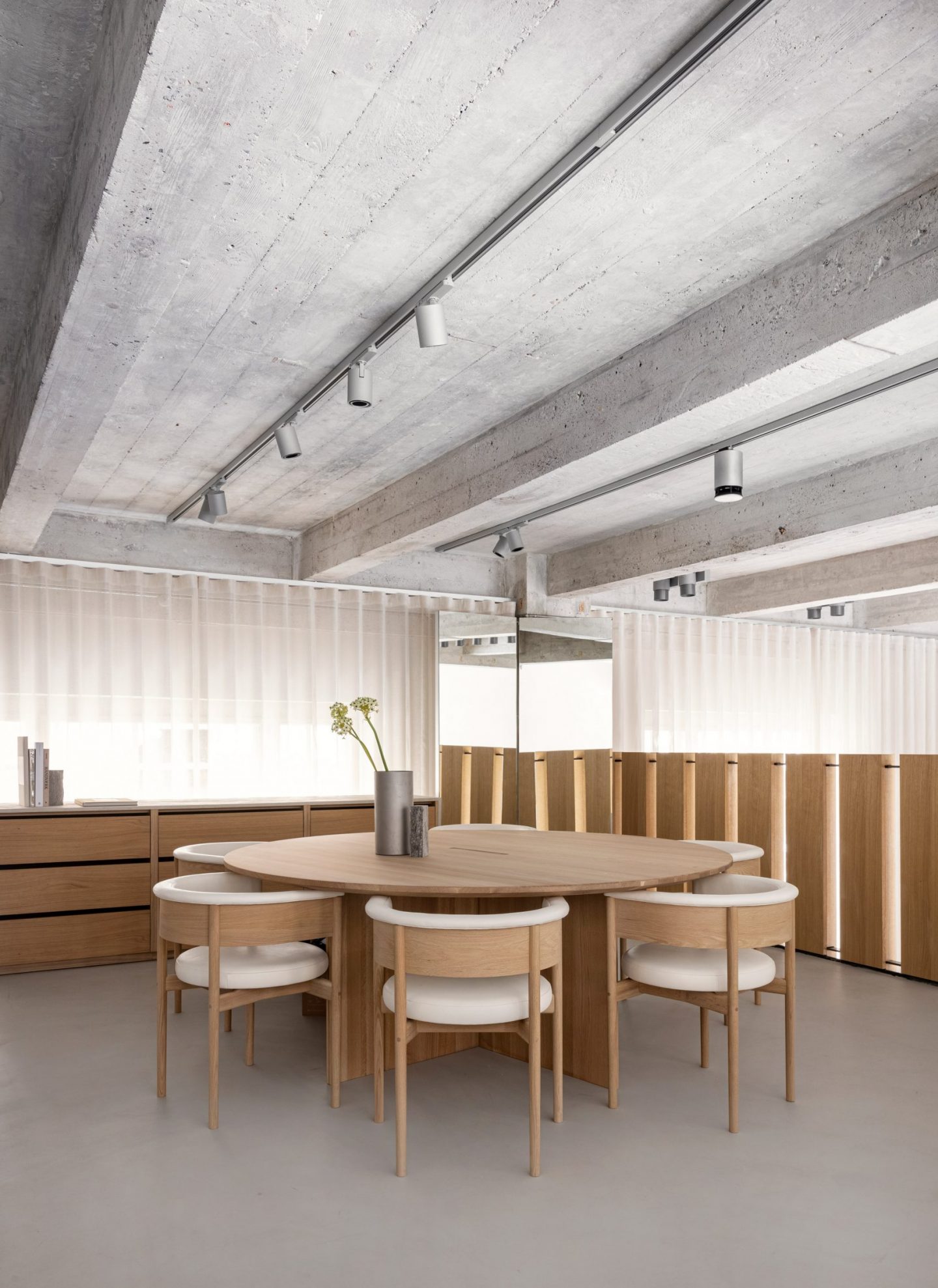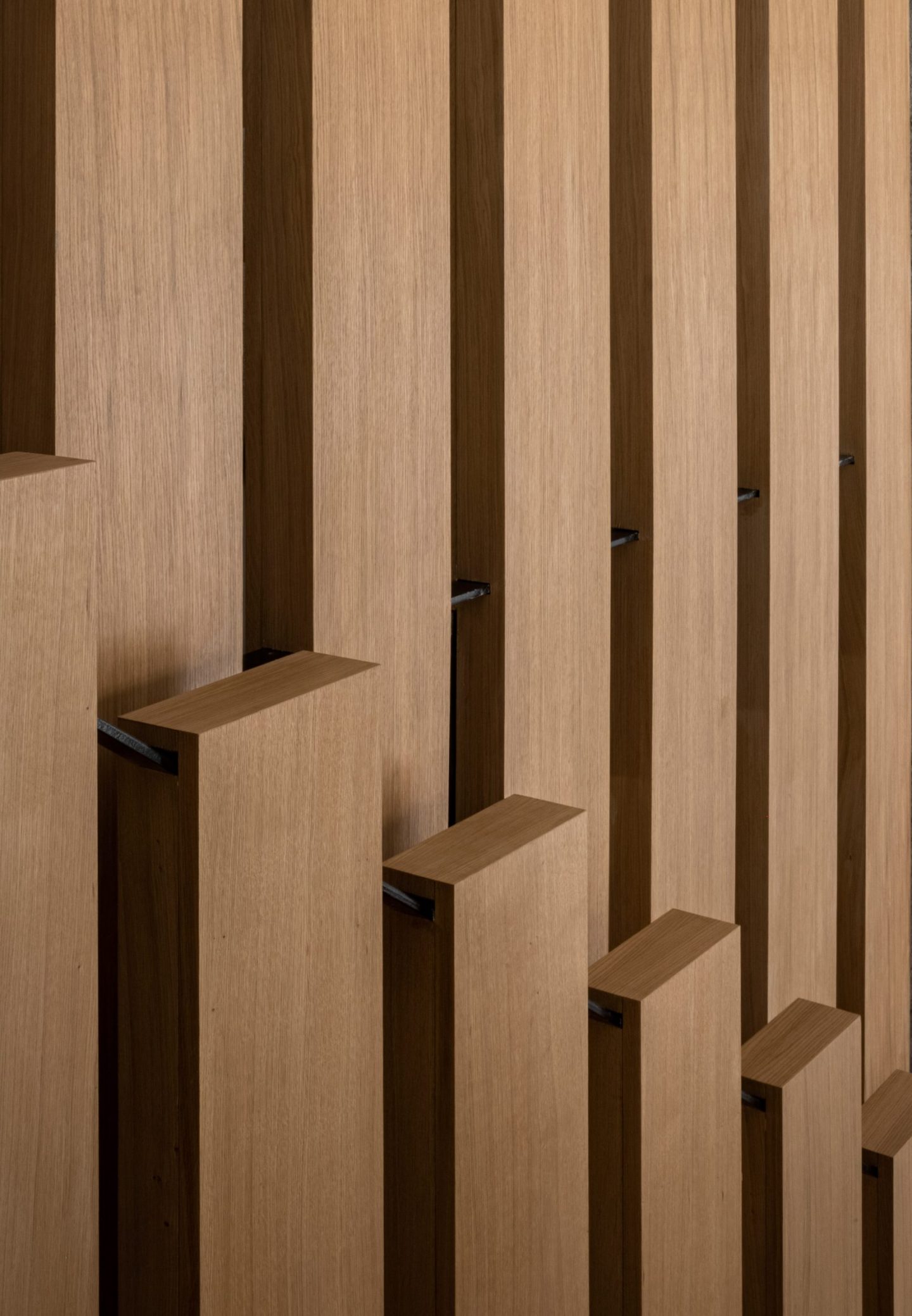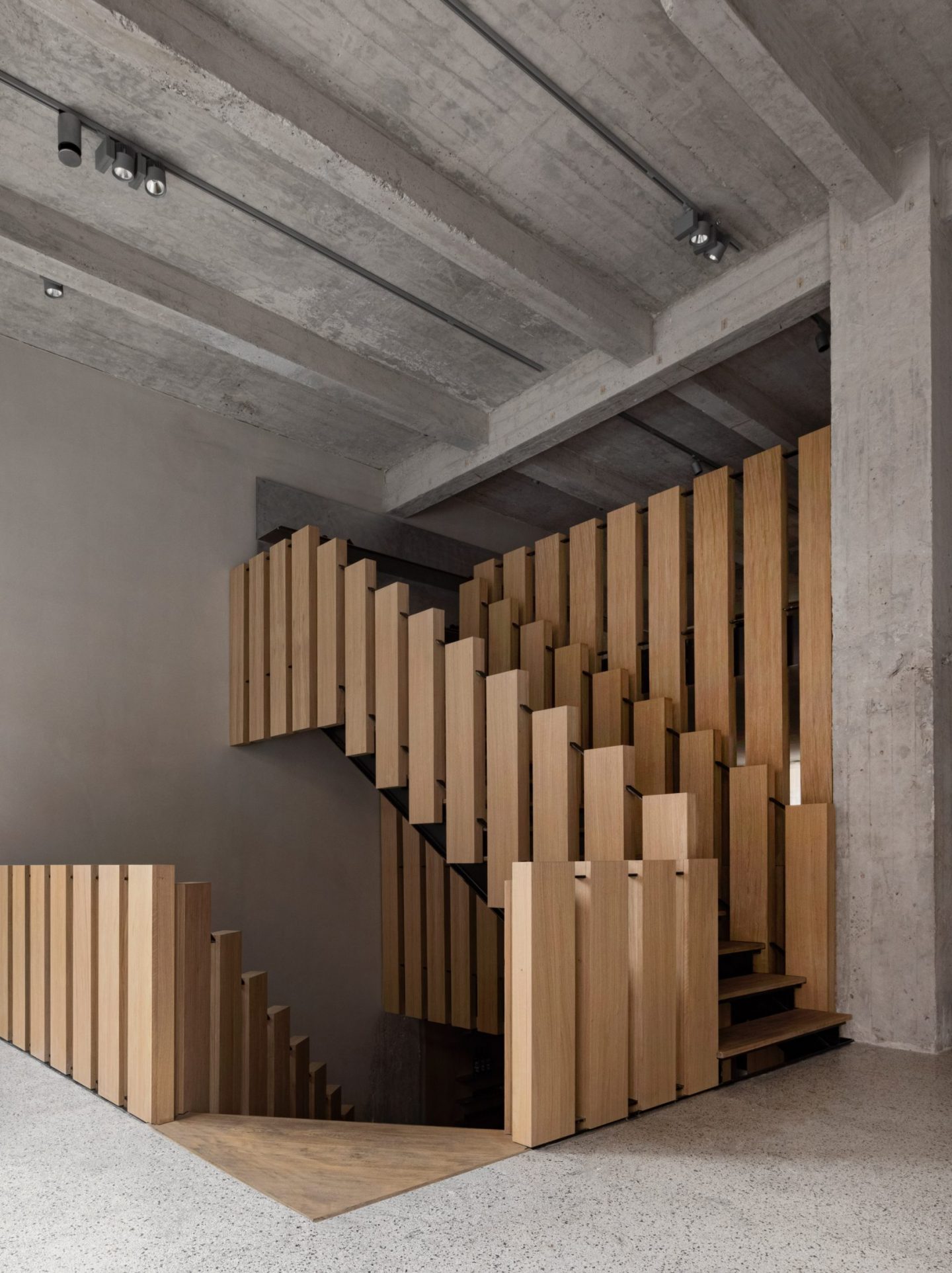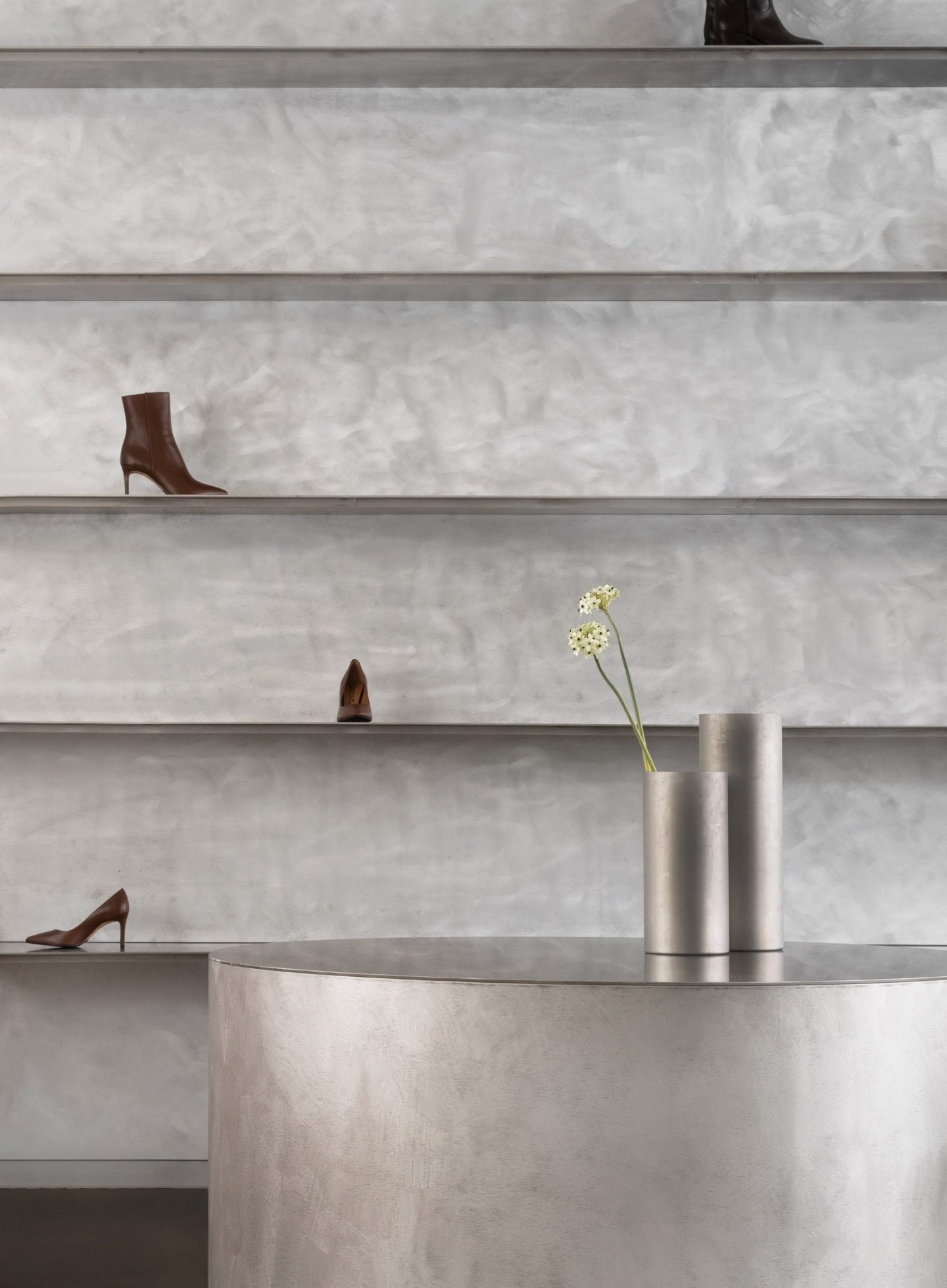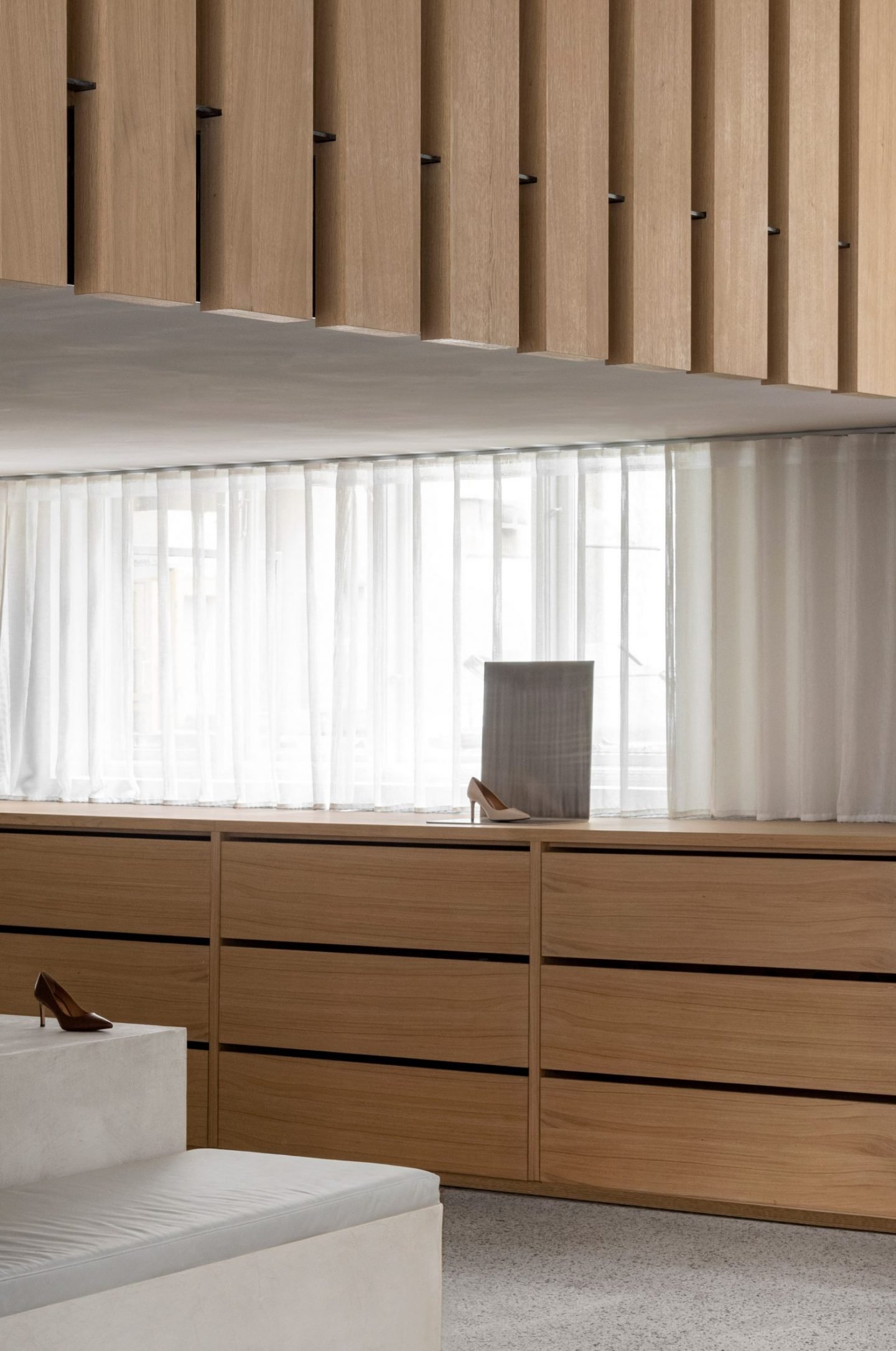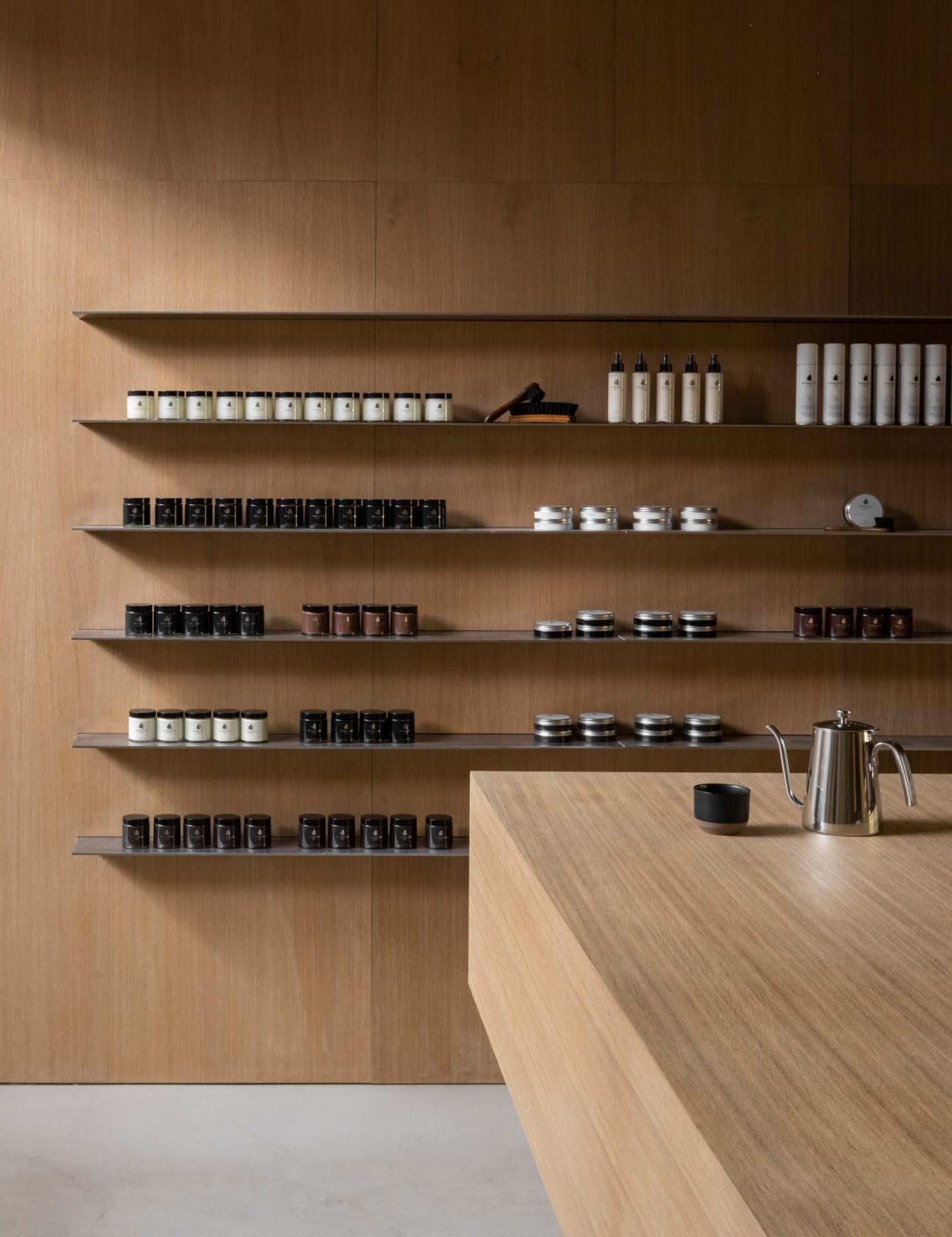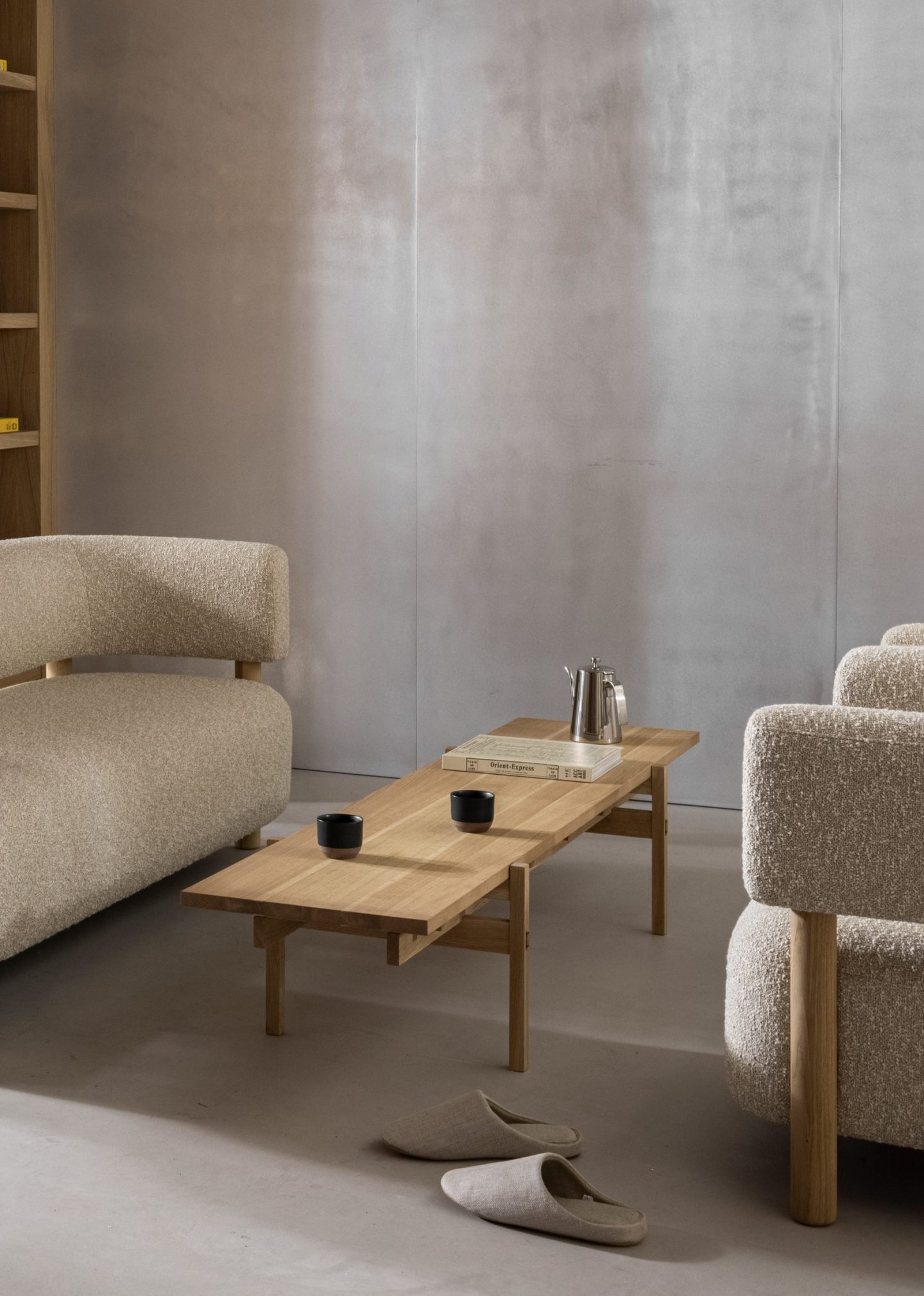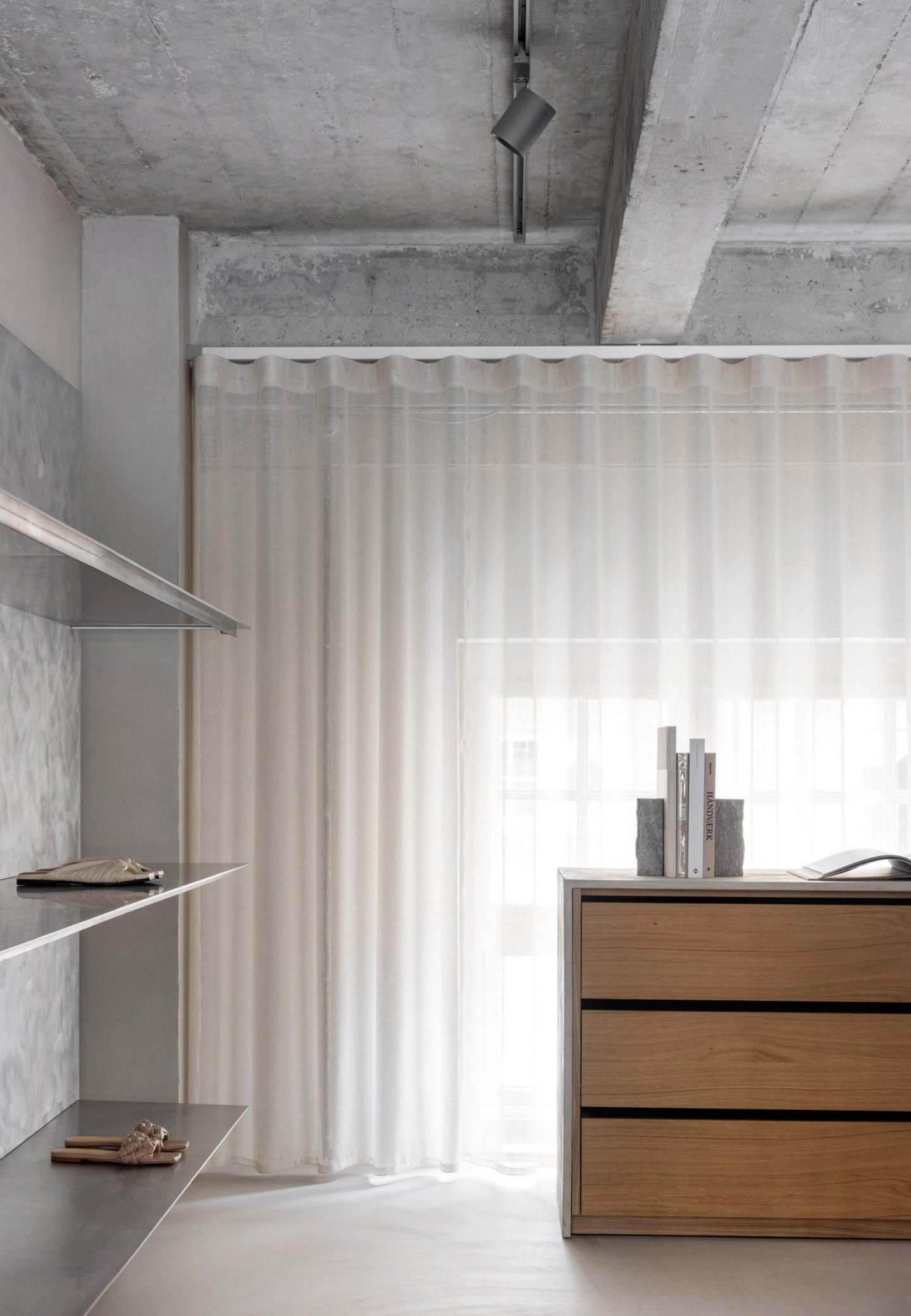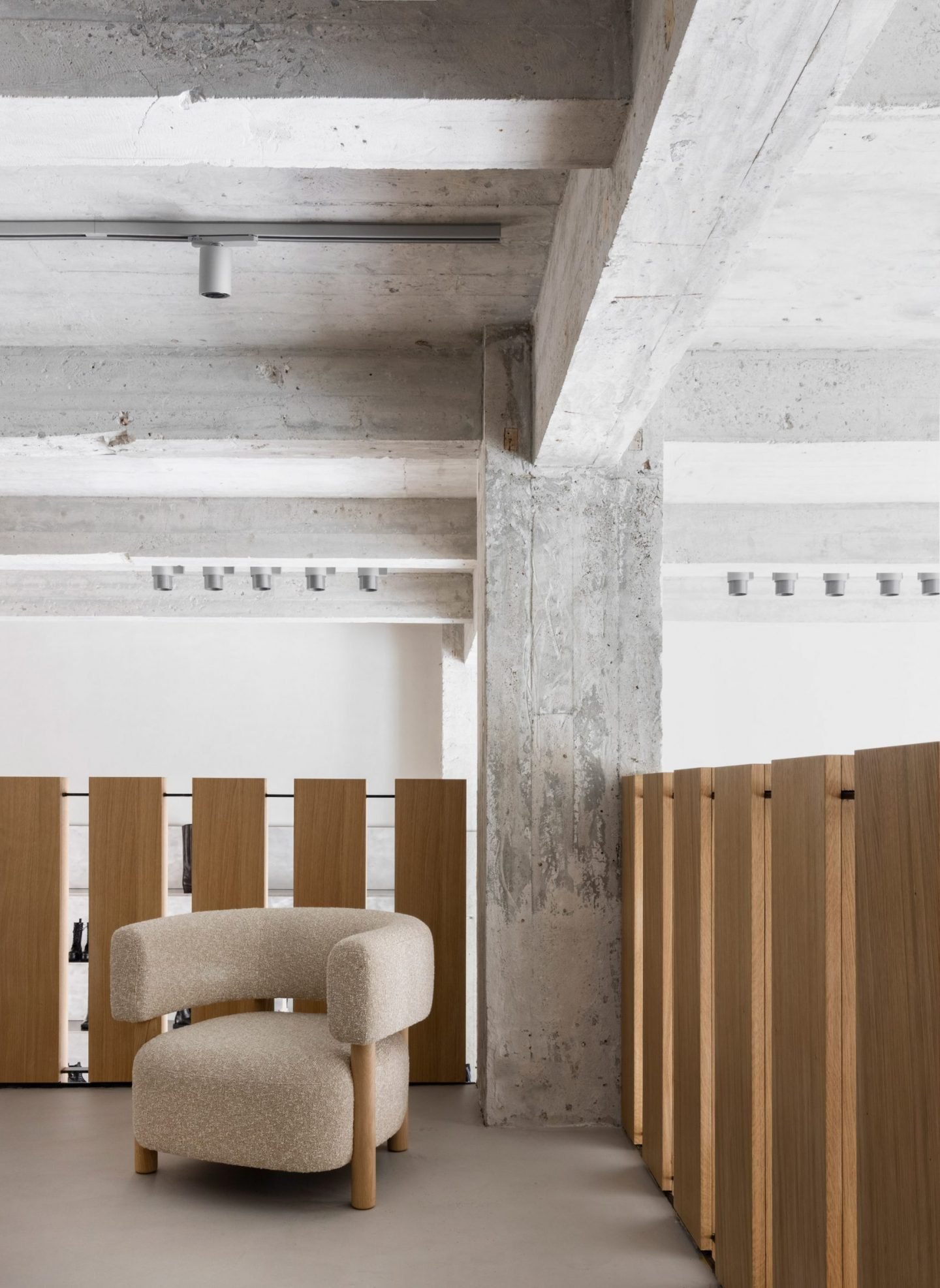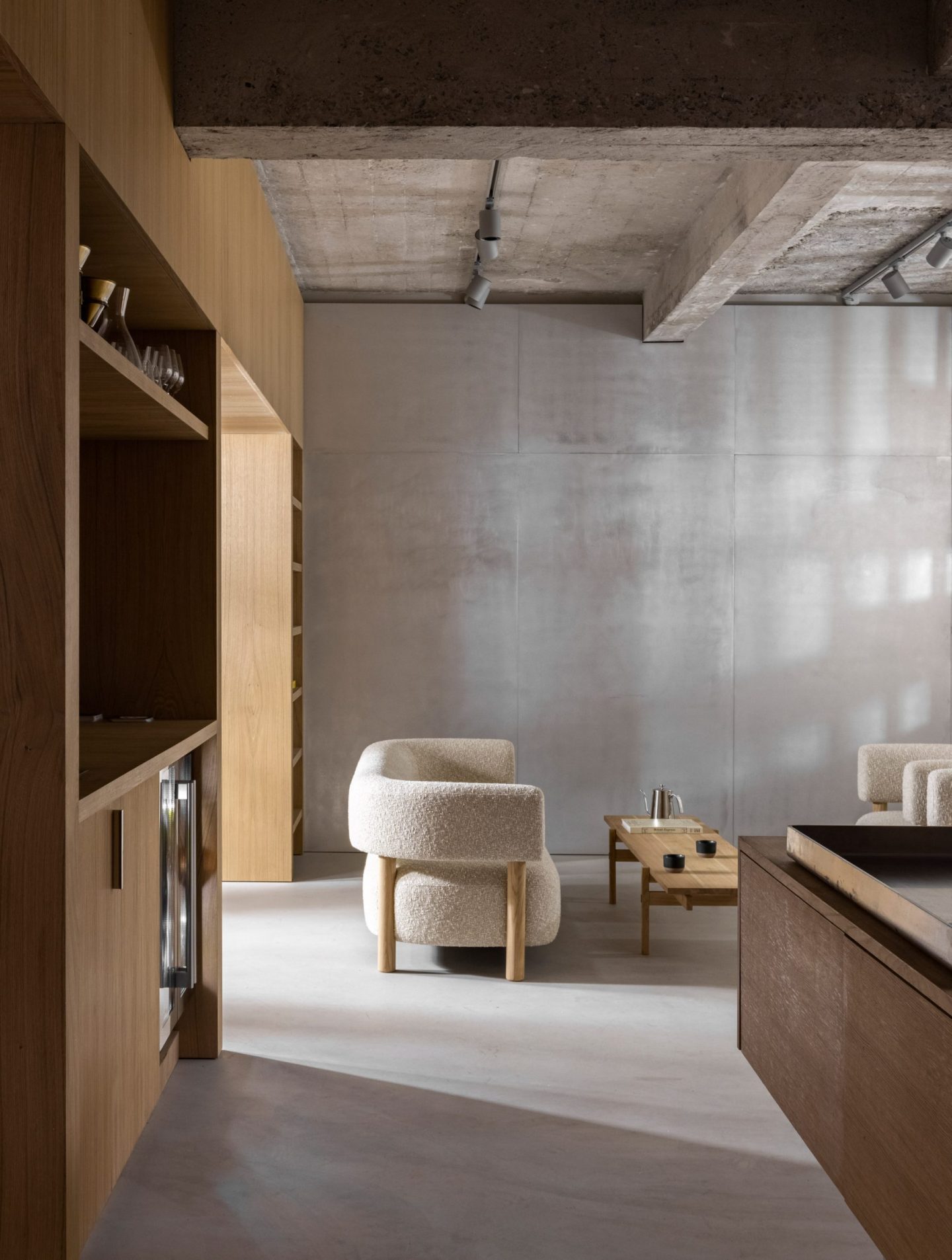 Source: Ignant