For Photographer Arianna Lago, Beauty Is Found In The Unexpected – ADC
Italian photographer Arianna Lago creates nostalgic and poetic images that toe the line between conceptual and documentary photography. Enthralling records and impressions of time, space, and light, her elegant compositions convey a delicate fragility that strikes the viewer while leaving a sense of mystery intact. IGNANT chatted with the self-taught photographer from her current home in Los Angeles, about her creative vision and her many sources of inspiration.
For Italian-born and raised artist Arianna Lago, photography was a passion that was ignited at a young age. "It all began by looking at pictures in family albums and seeing what life was like before I was born," she says over Zoom. "I was intrigued by the way the colors were rendered, and the way the world seemed like a parallel reality from a past imbued in a poetic nostalgia." Growing up as a millennial, Lago was heavily inspired by pictures from rock bands of the 90s. "When I was a teenager, those images looked very powerful—they were a captivating entry into a world of different realities, styles, and attitudes," she says. "I still remember Joseph Szabo's black-and-white image of Priscilla on the 1991 Green Mind album by Dinosaur Jr. and how it completely caught my attention."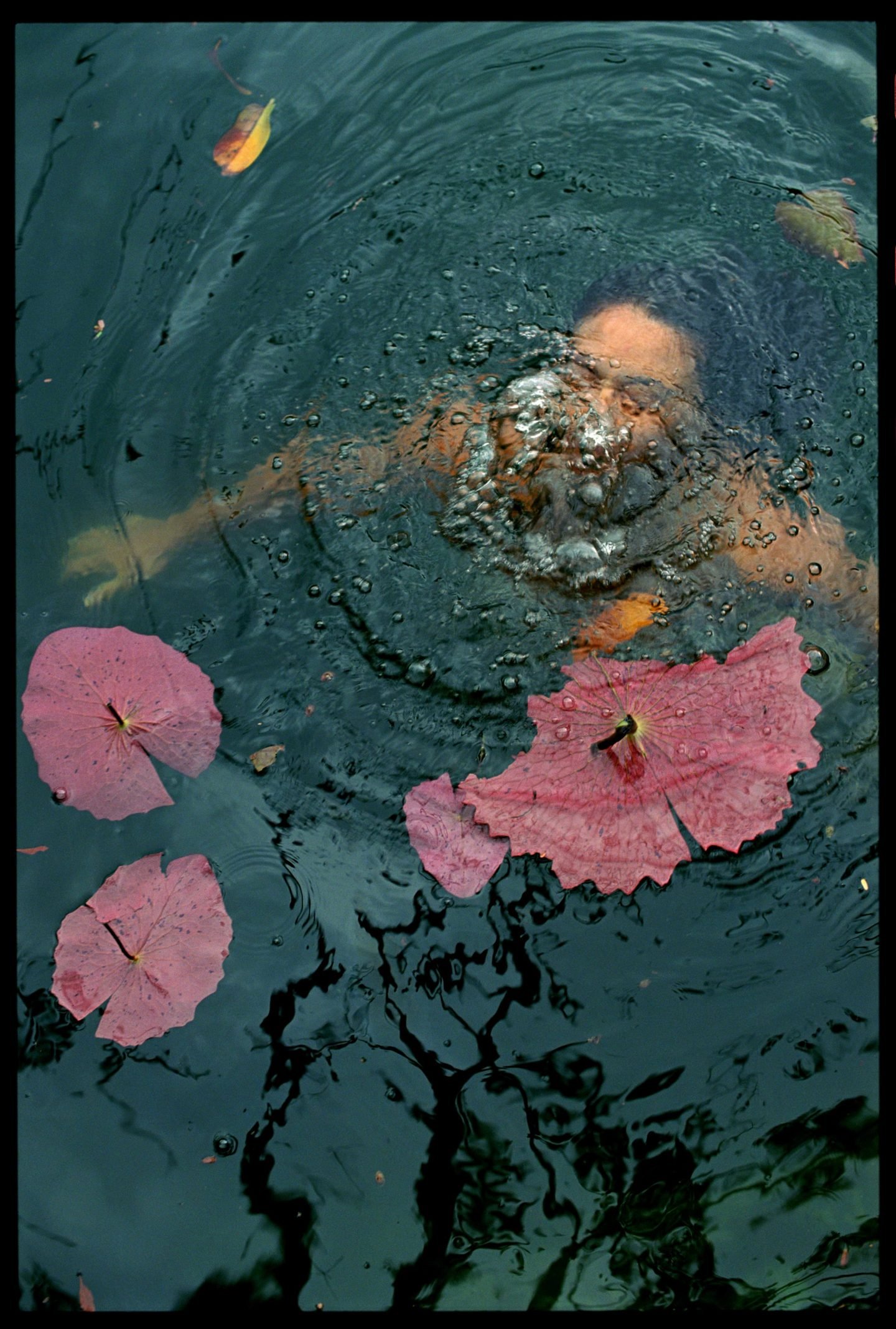 Lago picked up her first 35mm camera at the age of 15—borrowed from a friend's dad for a week-long school project. "When I saw the developed images, I knew, in that very moment, I had a creative eye and that this was what I wanted to do," says the photographer. However, like many who are artistically inclined, Lago initially didn't think a career in the arts was possible—at least not immediately. Not only did she lack the tools needed to properly indulge in the practice, her family background was such that photography was not seen as a viable option. "The creative industry had not yet really manifested itself in my small Italian town. I was made to believe that I needed to be more pragmatic," she confesses; "without a camera, there was no way for me to provide evidence of my skills to my skeptical parents."
"Photography has never stopped being a part of my life"
But photography kept calling. "When I started working, I could finally pay for my training and equipment," she explains. "Soon after, I took photography courses and found a job in a post-production studio." Enamored by the entire process of image-making, Lago went on to hone her craft through much trial, error, and experimentation, sharing the adventure of learning with the world. Soon after, she commenced her promising career as a full-time photographer, charting her own path and finding success in doing it.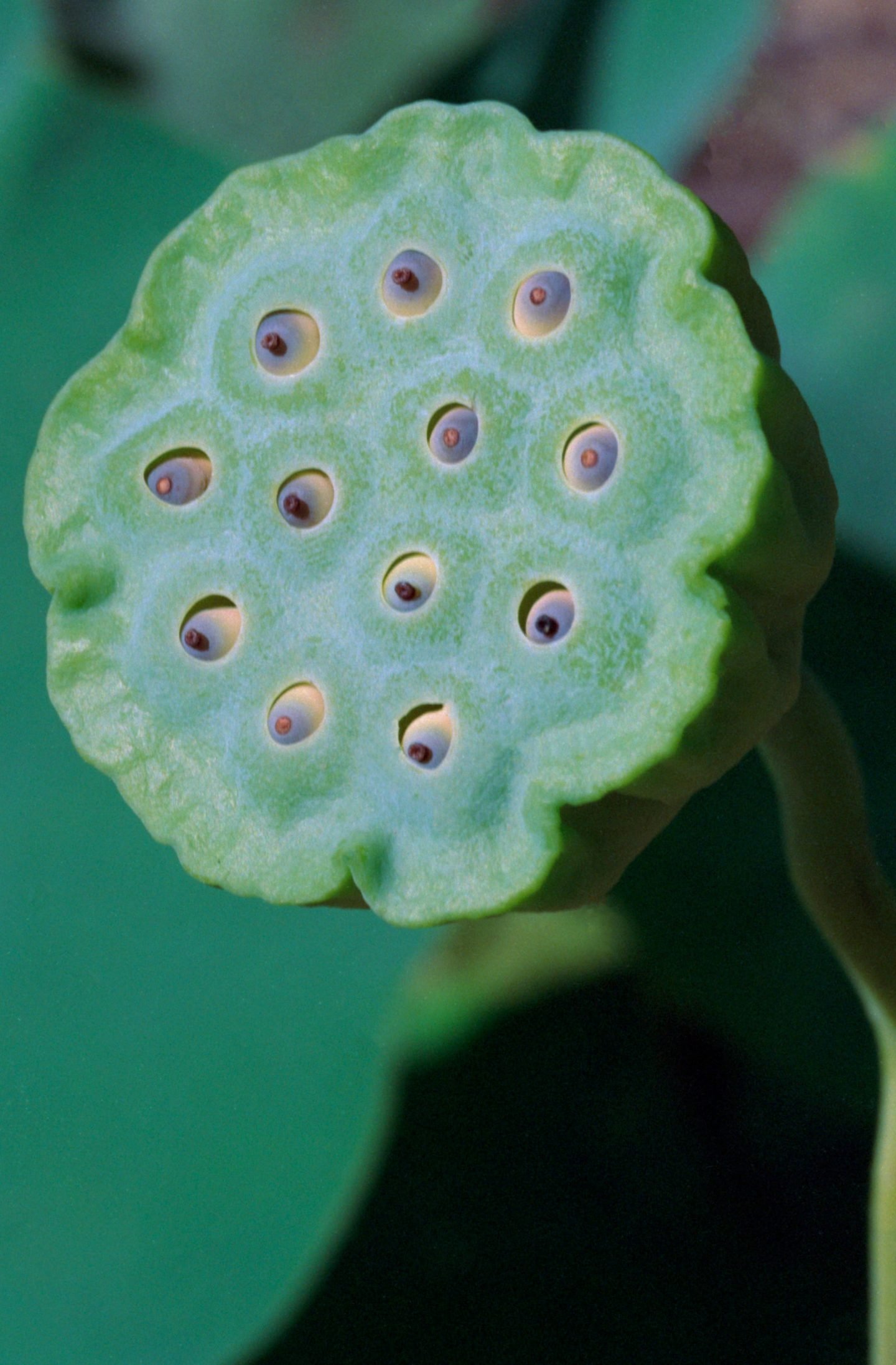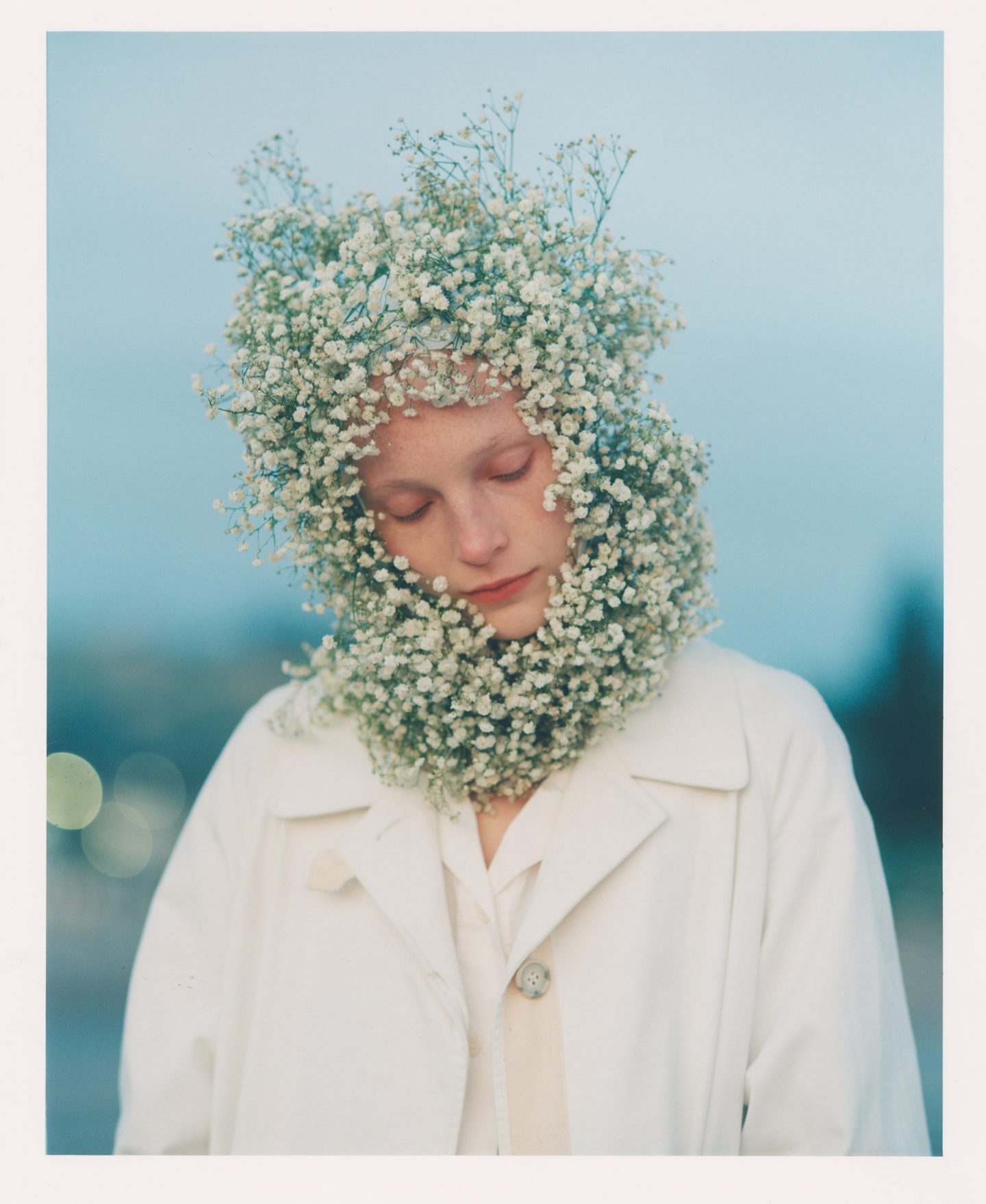 "I grew up appreciating beauty, romance, and the balance of classic art""Since then, photography has never stopped being a part of my life," she says. Today, for Lago, the camera is an instrument that gives a way of understanding reality and celebrating the everyday. An exquisite observer, she quietly studies colors, textures, and light in a process of constant refinement. Relishing the details, she creates images that are soft yet beguiling and wonderfully precise. "I grew up appreciating beauty, romance, and the balance of classic art," she explains. "At the same, I always felt an attraction towards the strange and the weird. The reason for that might be that I grew up feeling pressured to conform to the conservative culture that surrounded me." Photography as refuge? Perhaps—a vehicle to both peace and vulnerability, for Lago, it has undoubtedly been a dimension that allowed the photographer to escape the world as she knew it.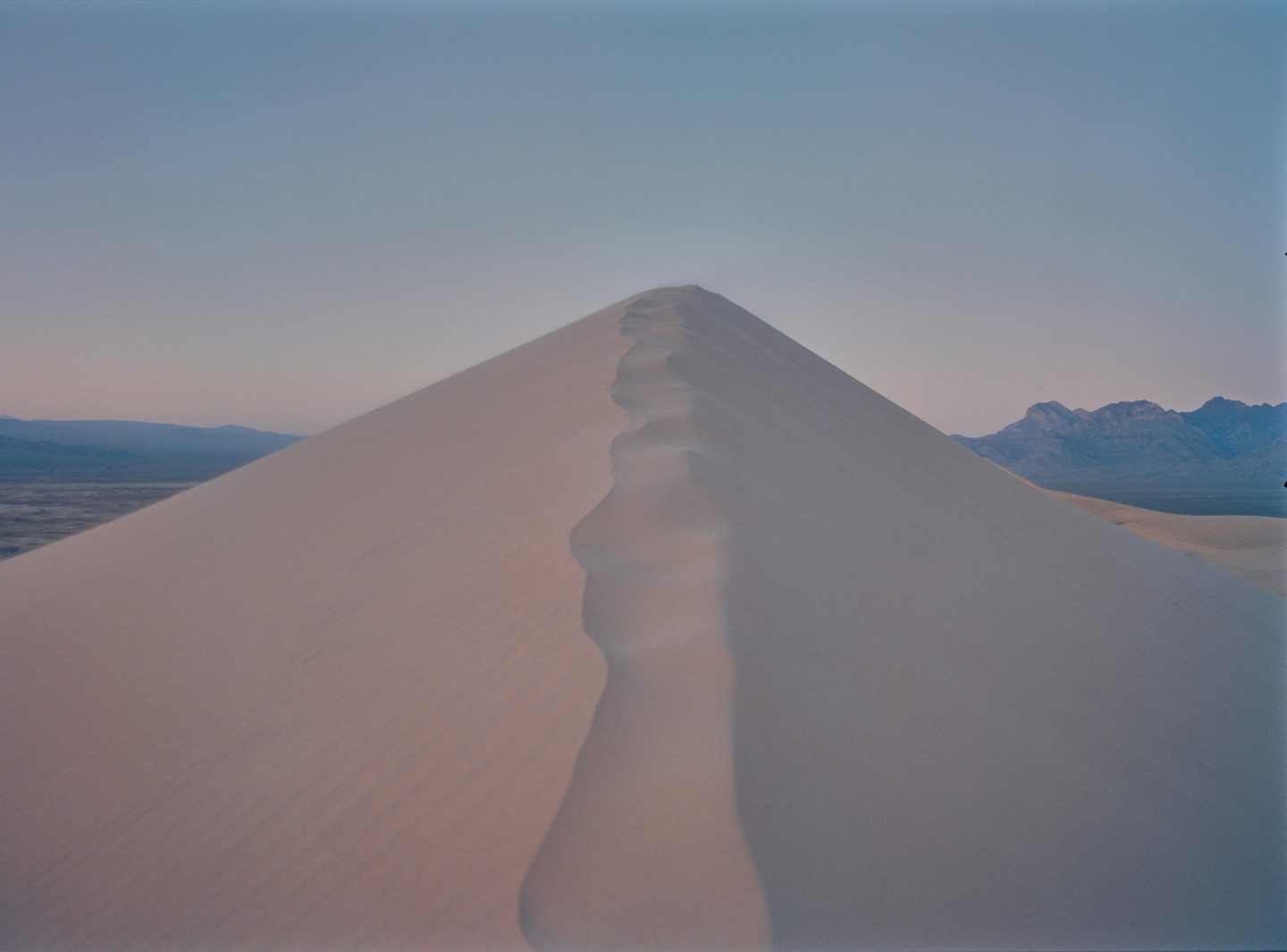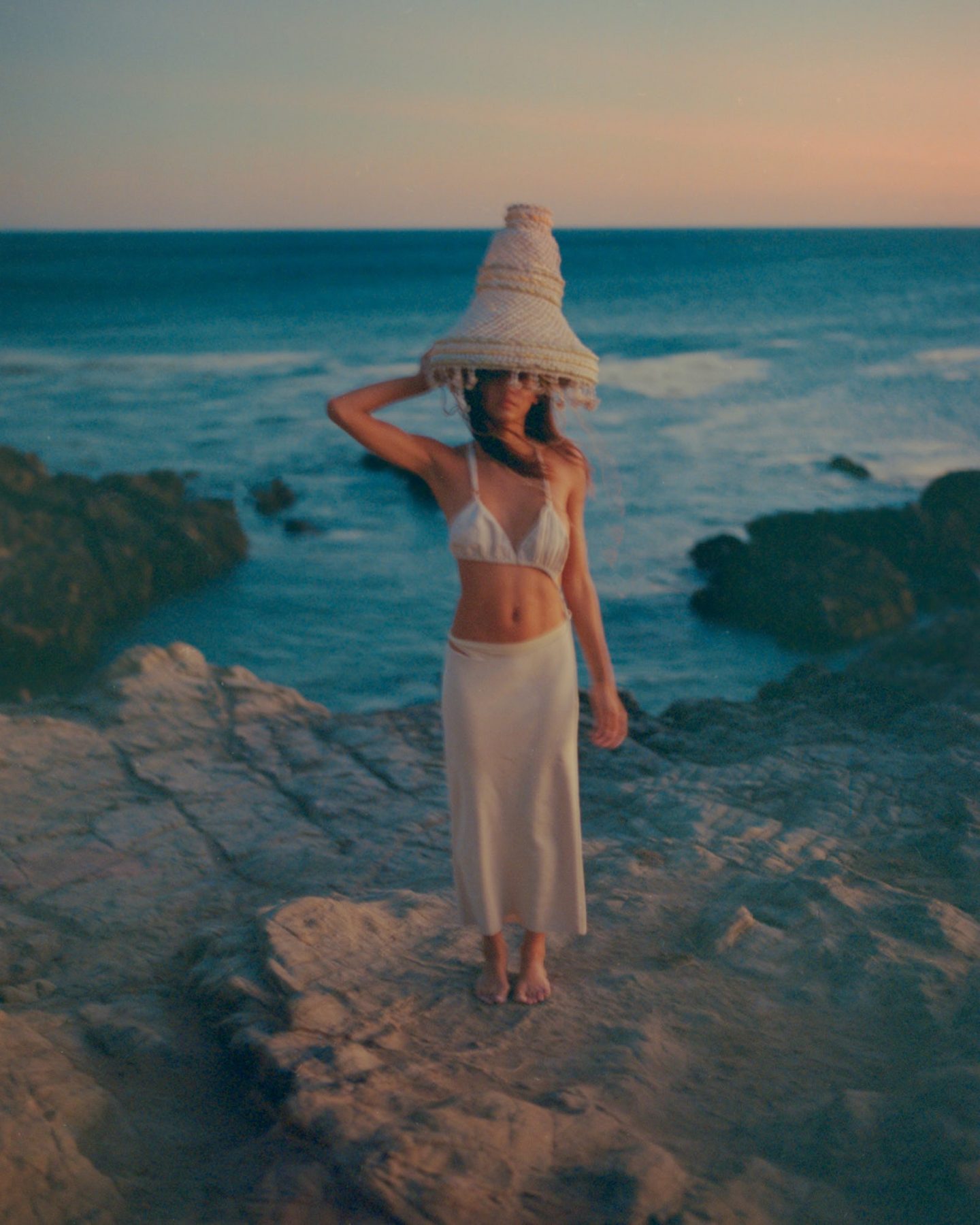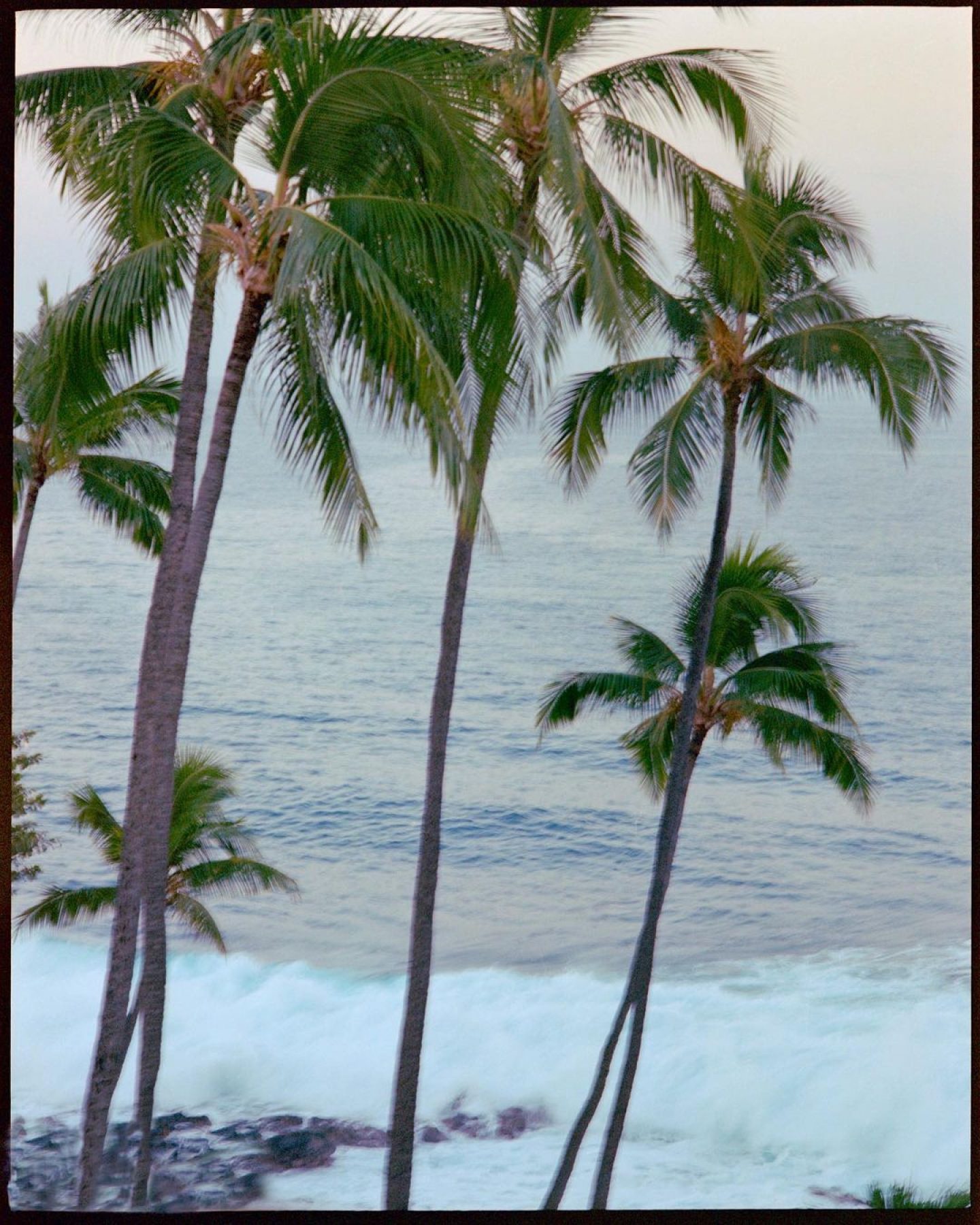 With a strong sensibility to color palettes and lights, Lago's compositions are mostly shot with analog cameras, and have a painterly feel few others can match. The effect is created by her technically pristine lighting and painstaking attention to changing hues—which beautifully reflects Lago's commitment to purity and integrity of photography. "I think the achieved result is a combination of limitations and being naturally attracted to certain colors and glares," she explains. "Luckily, my brain is quick at pointing out what feels right and what feels wrong—I've always been a very intuitive person," she adds.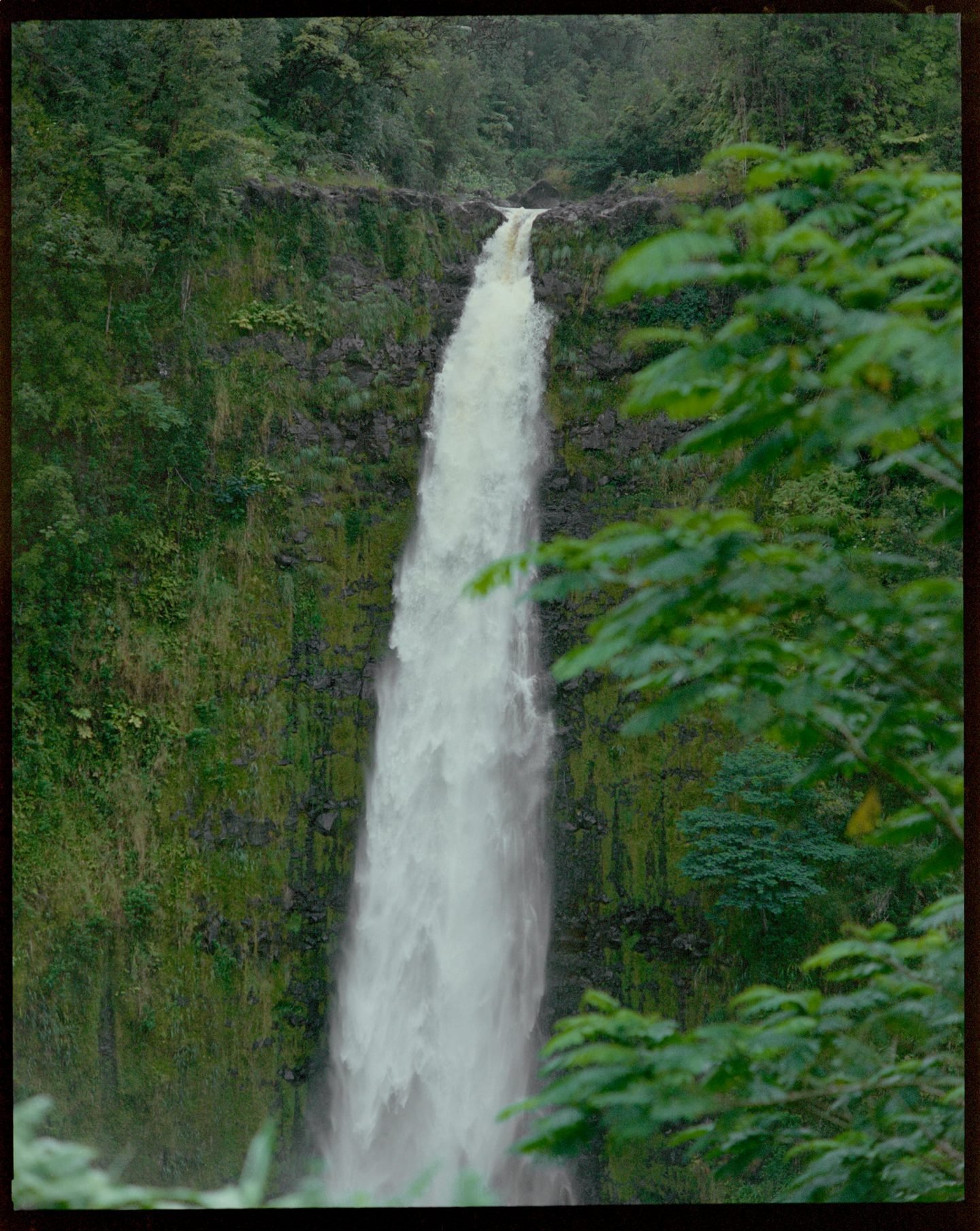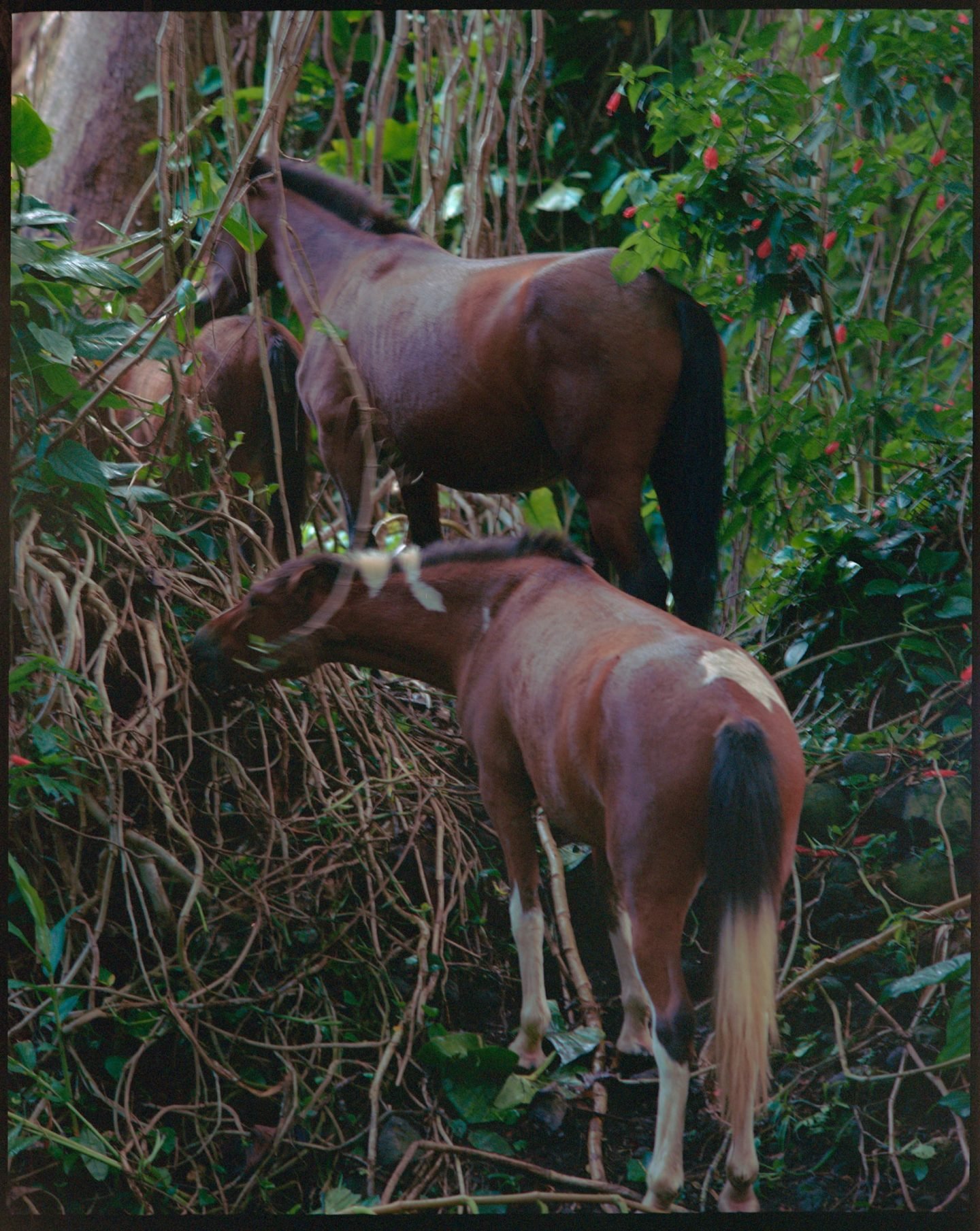 "I have an urge to constantly see new things, to gaze in all directions, in, and out, and all around"Much of Lago's images are spurred by her fascination with nature. With humans and natural elements as recurring subjects, her photographs elegantly capture the interconnectedness of the two, portraying the world around us just the way it is—pure, raw, and free. "Nature was a huge part of my upbringing," says Lago, "and this is very much reflected in my work. I always try to bring natural elements into my images." Fueled by her love of travel, her constantly evolving imagery marries the organic and the modern to create a rich, often unpredictable ecosystem of images. "I'm excited by all sorts of travels. I have an urge to constantly see new things, to gaze in all directions, in, and out, and all around," she explains. Although many of her compositions are influenced by her yearning for Italy's landscapes and atmospheres, undiscovered and unexplored spaces are constantly being disclosed. "I'm excited by a sense of novelty, by the sudden change in routines and patterns, in favor of the unexpected," she shares.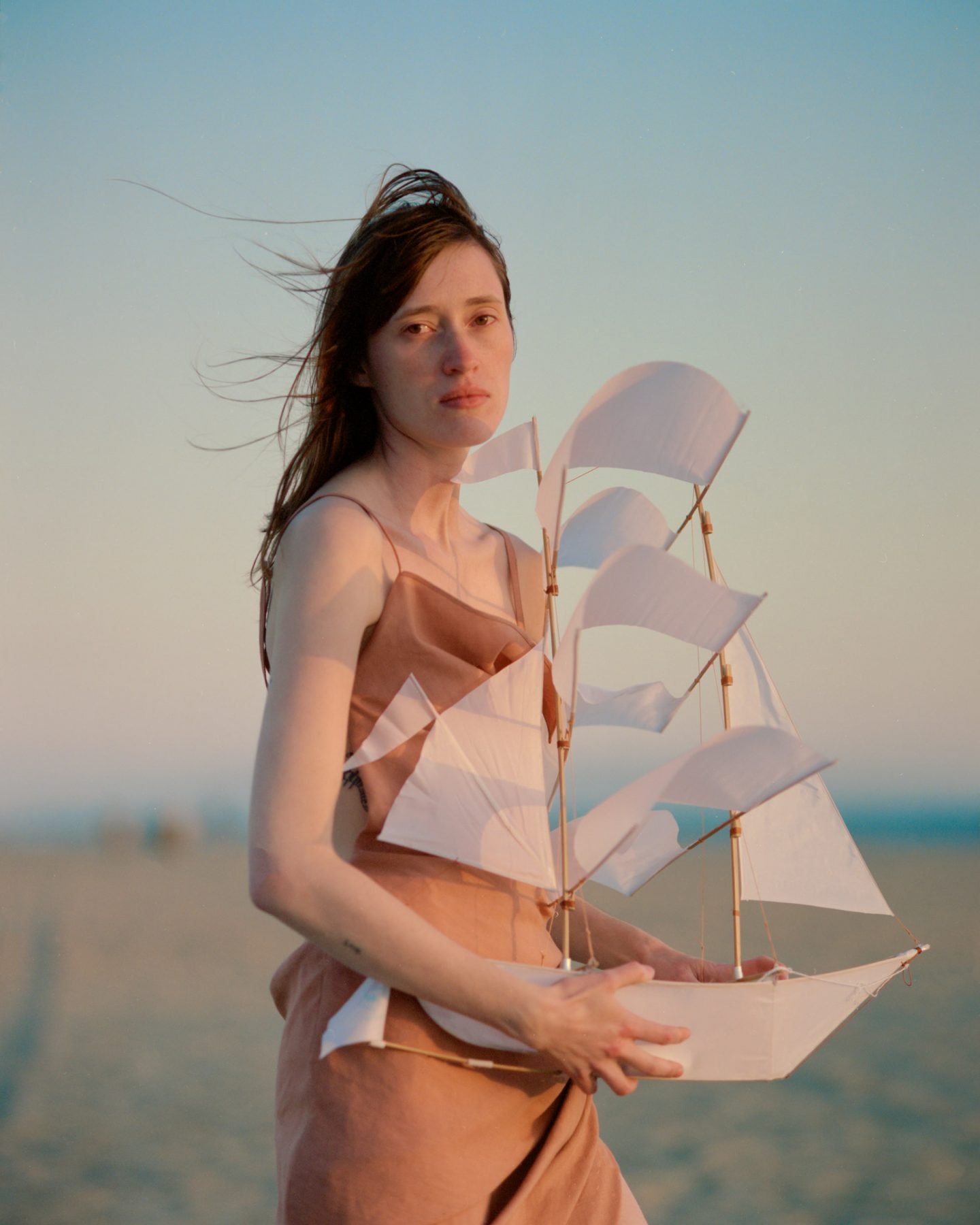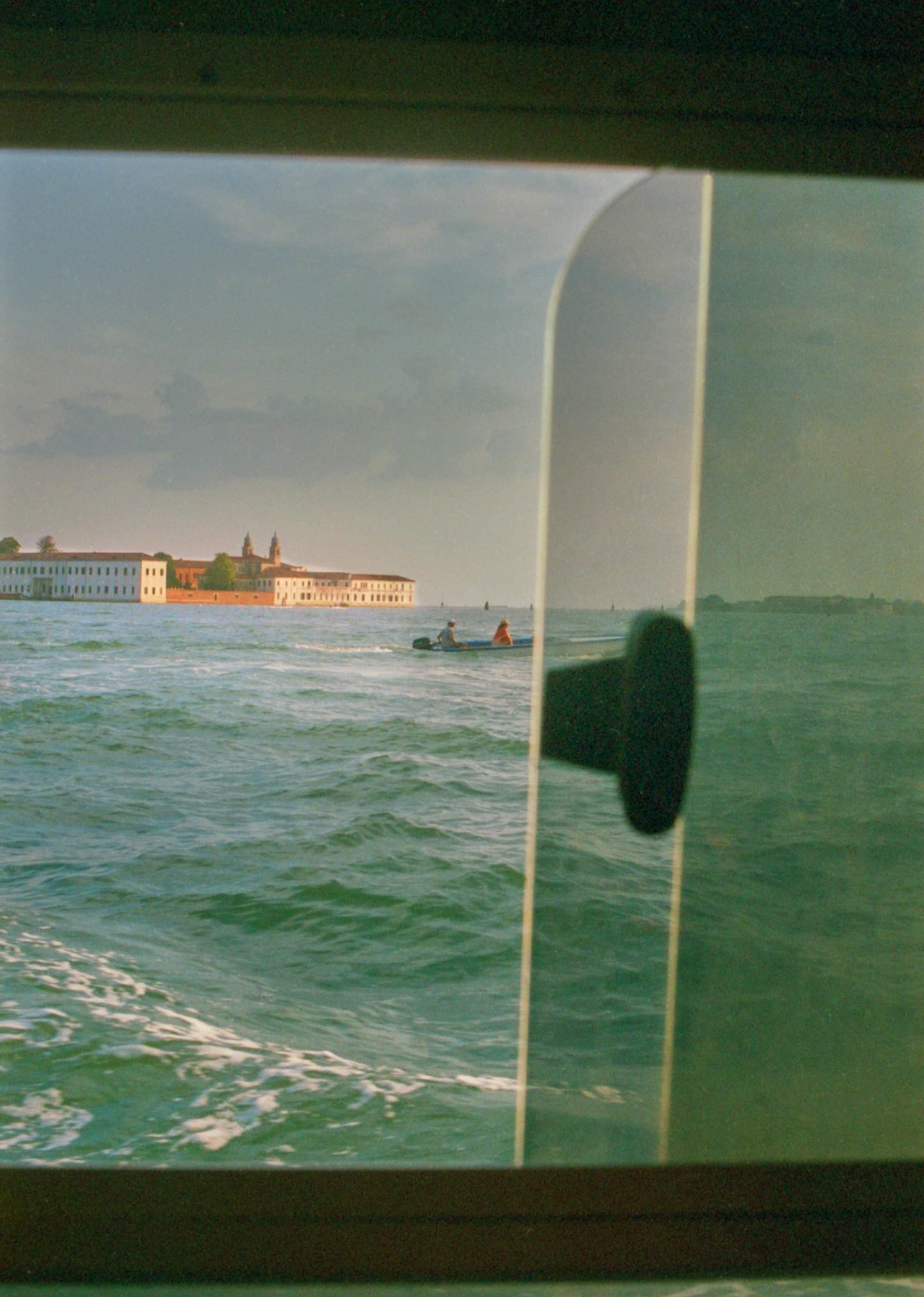 Photography is always an intimate and moment-driven experience for Lago. The artist feels creatively satisfied where there is room left for improvisation. "Certain projects take me to the unknown, and I fear I am not prepared," she admits; "yet those projects often turn out to be the most satisfying." Throughout the years, she has learned to believe in the beauty of surrendering to the moment, of letting go of control and not resisting what is taking place. "My work is now grounded in spontaneity and emotion. I despise the replication of ideas. I love doing research and using it as a guidance, but I don't want photography to become a process of re-executing other people's visions," she explains.
"My work is grounded in spontaneity and emotion. I despise the replication of ideas"
At the very heart of Lago's work is the desire to bring the viewer into her ever-evolving world. "Personally, I want to move forward, refining my attention to colors and maintaining a naturalist approach," she shares. "I'm trying to remind myself to stay pure and produce clean and honest imagery without trying too hard to become someone I am not." This is especially challenging in a fast-forward society in which the cult of personality is taking over the photography world. "If you look at our current photography landscape, likes and engagement rather than artistic merit are the most valued currencies right now. I'm very private and I try to stay away from that," she says. "I think that purity and honesty never get old. They will never go out of fashion."
Source: Ignant