If the pandemic has taught us anything, it's that nothing beats an in-person art encounter. This is why, last week, we took a trip to the Principality of Monaco, as the art world descended on the Côte d'Azur for the annual boutique art fair, artmonte-carlo—a unique opportunity for collectors, curators, and art lovers to discover stunning works of art in an intimate atmosphere and refined setting.
One of the world's most thriving markets, home of the opulent Monte-Carlo Casino, fast cars, the Grand Prix, celebrities, and millionaires, Monaco is a luxury playground for the few. In the last decade, art has also woven its way into the life of the tiny and glamorous country, adding to its international prestige and slowly transforming the coastal strip into a place for artistic investment as well as one of the centers of the art world. Monaco's most high-profile initiative in the field of art to date, the art fair artmonte-carlo, was established in 2016 by Thomas Hug—founder and director of the fair's bigger sister artgenève—under the High Patronage of Prince Albert II of Monaco. The event was intended to provide the French Riviera with a leading art show and establish a hot spot for art collectors, dealers, and lovers based in the region. Now in its sixth edition, it has become a firm annual fixture on the Principality's cultural map and a bold mainstay within the European fairs calendar.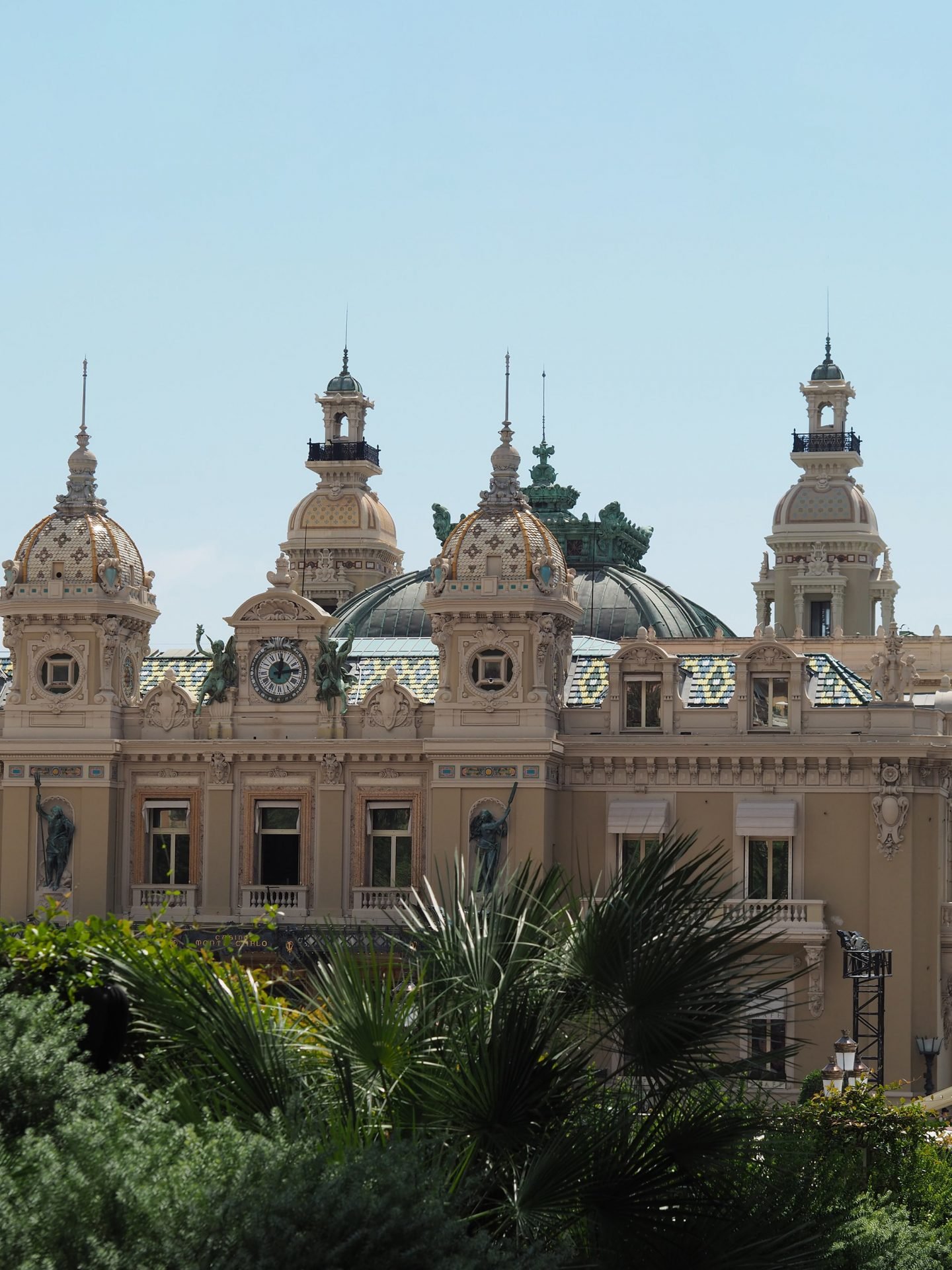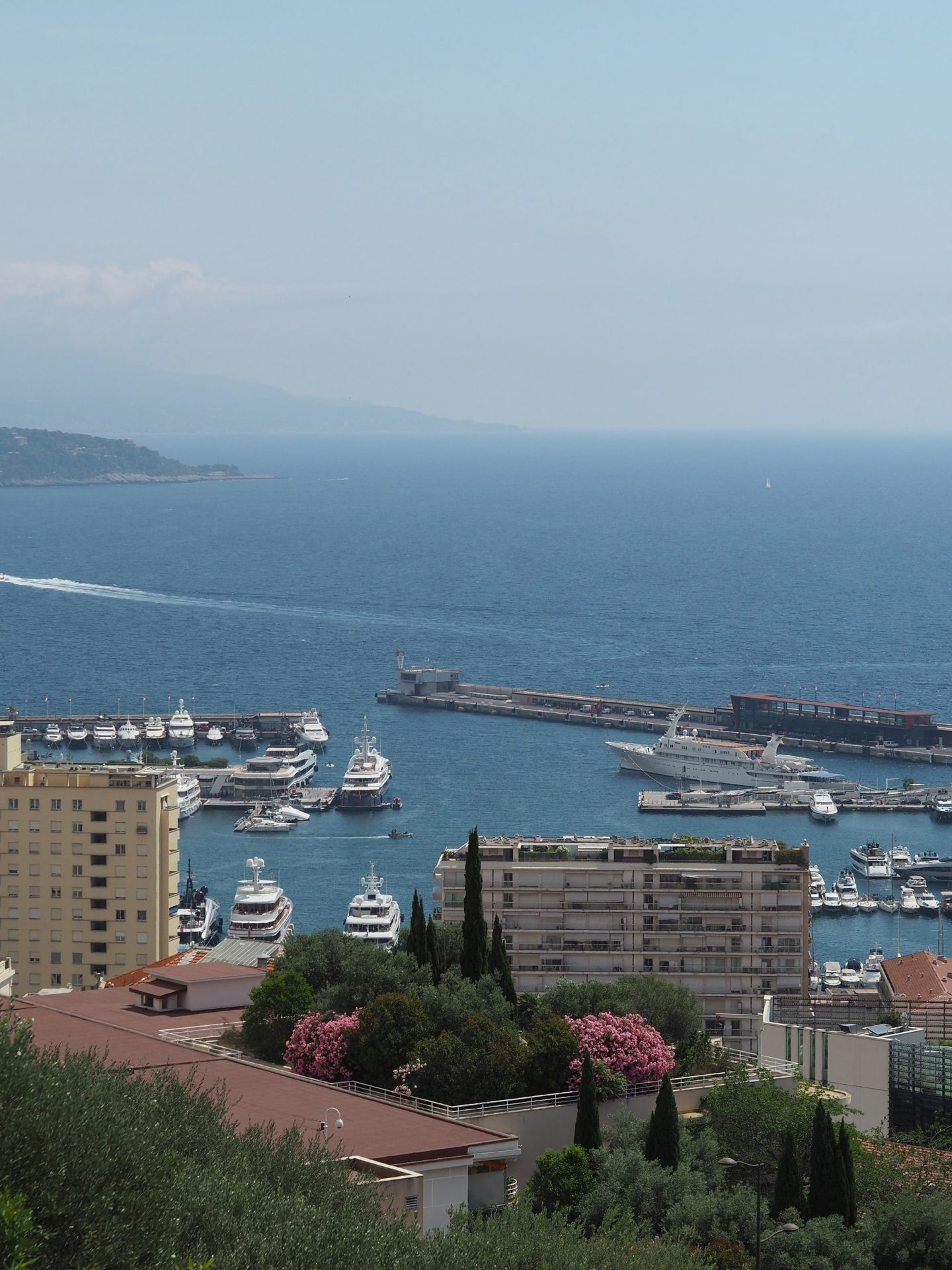 artmonte-carlo has returned to lure a new wave of art professionals and enthusiasts, with 33 international galleriesLast week, for three days, from July 14-16, 2022, artmonte-carlo returned once again to lure a new wave of art professionals and enthusiasts—this year, in a more contained form than its first editions, yet with a renewed confidence and boldness. Monaco's main congress and cultural center, the monumental Grimaldi Forum on the Larvotto's seafront, proved once again to be a prime location for the fair. Within its walls, the highly selective 2022 program brought together 33 international galleries—from loyal exhibitors including Air de Paris, Almine Reich, Hauser & Wirth, Galleria Franco Noero, and Perrotin, to new additions such as Richard Saltoun and Tang Contemporary Art—all showcasing a quality lineup of rising stars and art icons more diversified than ever before. We reflect on a couple of days filled with expectancy, impressions, and excitement.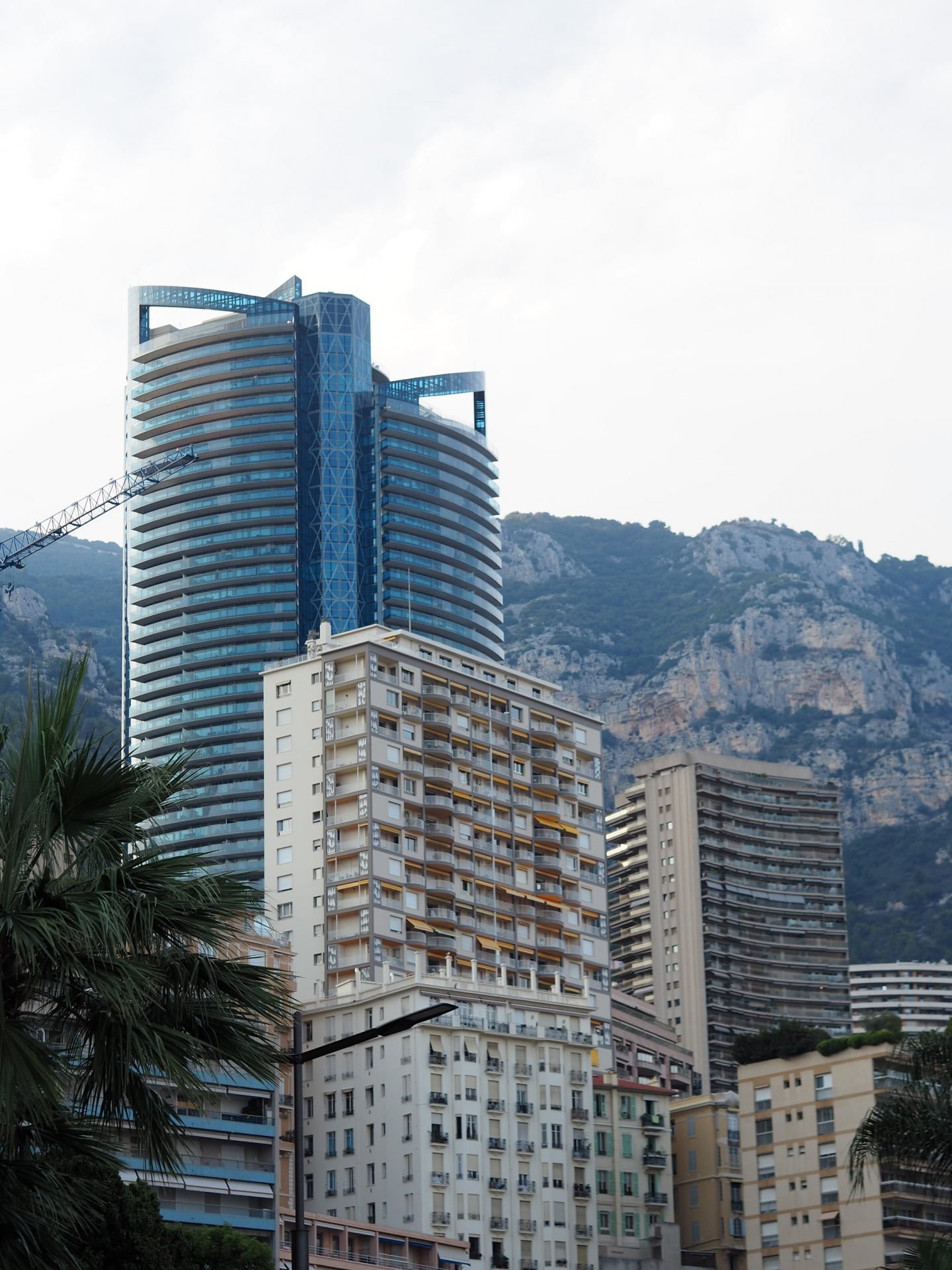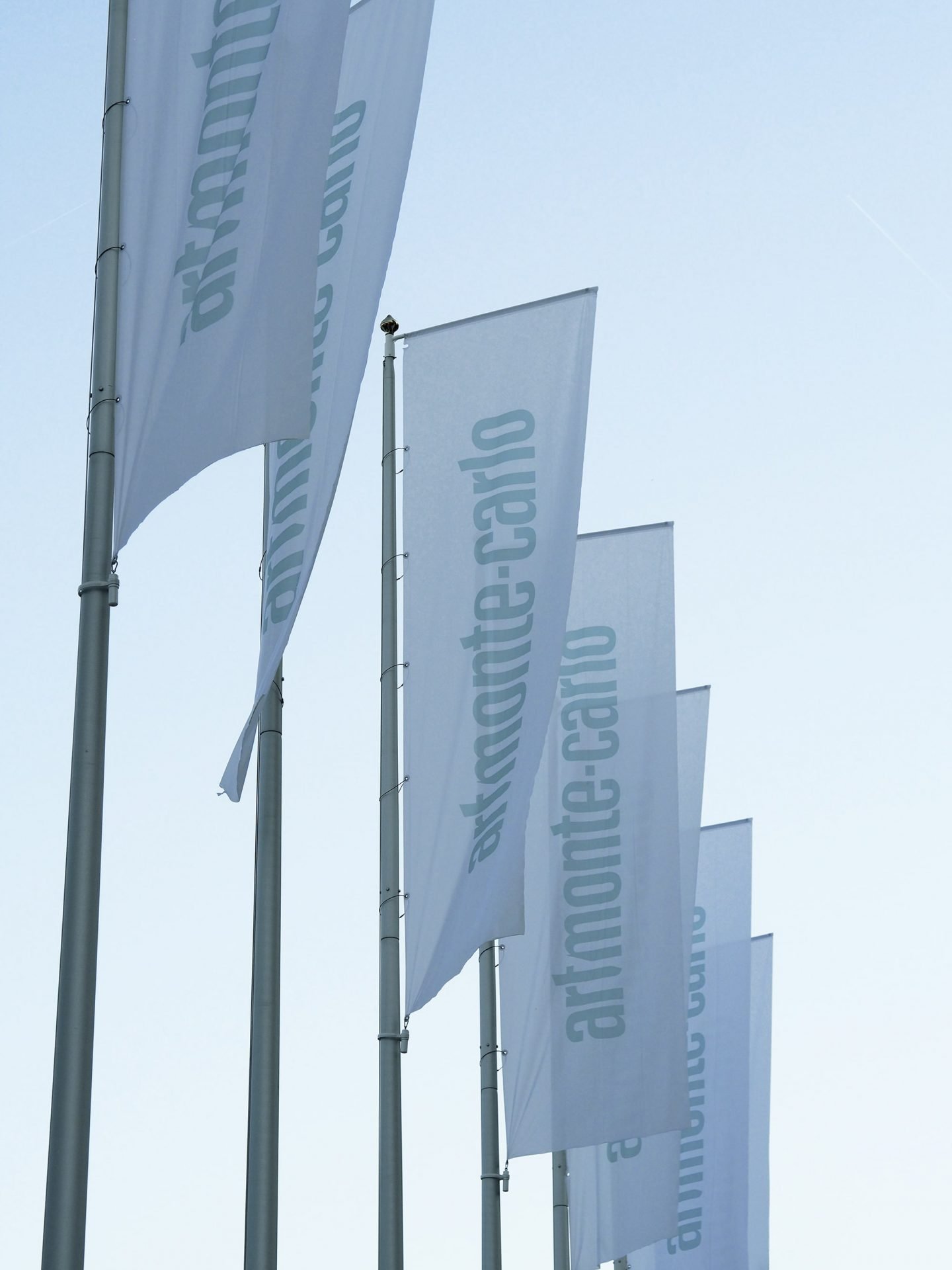 Upon arrival, on the Forum's esplanade, selected works by artists Gonzalo Lebrija, Ugo Rondinone, Angela Bulloch, Manolo Valdez, and Igor Mitoraj welcomed us before we could make our way to the big treasures collected on the venue's lowest floor. Downstairs, the exhibition space was flooded with colors, patterns, and shapes. One thing was immediately apparent: gallerists had put on an exciting show, with an alluring collection of diverse media—there was sculpture, photography, painting, illustrations, textile art, and more. As we toured the fair and the elegantly furnished booths, the subtly placed artworks suggested a mix of euphoria and nostalgia, which gave the fair an immediate sense of playful intrigue and wonder. Reflecting the creative ferment of the Principality and the taste of the local collectors, the galleries seemed to have been more audacious than usual—their selection was daring, inciting discussion by combining pressing political messages with stunning visual forms.
Flooded with colors and patterns, the fair had a sense of playful intrigue and wonder

Danielle Orchard | Perrotin

Daniel Buren | kamel mennour

Alberto Biasi | Tornabuoni Art

Anish Kapoor | kamel mennour

Hom Le Xuan
Many galleries had brought together different generations and origins in group shows, such as Almine Rech—with works by Gioele Amaro, Jean-Baptiste Bernadet, Tomokazu Matsuyama, Allen Jones, and more—or kamel mennour—with a curated selection of artworks by Anish Kapoor, Alicja Kwade, Daniel Buren, and Douglas Gordon, amongst others. A few had opted instead for captivating solo shows; among them, Galerie Catherine Issert with French contemporary painter Claude Viallat, HdM Gallery with Barthélemy Toguo, or the Parisian Galerie Eva Meyer with a beautiful erotic focus on Meret Oppenheim.

Air De Paris and Perrotin

Tulio Pinto | Gallery Nosco

Tulio Pinto | Gallery Nosco
The 2022 program celebrated the past, present, and future of art
Unlike the big conventional art fairs, artmonte-carlo is not all about the contemporary, the cutting edge, and the conceptual. The program celebrates the past, present, and future of art, with an encompassing experience that combines contemporary, modern, and even Renaissance art, as well as design. Throughout, there were new and old gems to be found, including works by Giorgio de Chirico at Maggiore g.a.m. from Bologna, Lucio Fontana at Robilant+Voena, and a large-scale Gilberto Zorrio at the Italian Galleria Poggiali. Yet the fair's real strength lay in its intimate size. A welcome break from the time-consuming and overcrowded fairs which require way too much stamina and pacing; here, galleries were each given 40-square-meter booths, with stands intentionally the same size to allow young players equivalent exposure. This made for a relaxed atmosphere, both for the gallerists and the visitors, who were caught inspecting the artworks, taking their time walking around, and simply breathing in the art, as opposed to just binging on it. For art lovers like ourselves, moments of inspiration were found thanks to the ambitious works by the likes of Thandiwe Muriu at 193 Gallery and George Condo at Hauser & Wirth.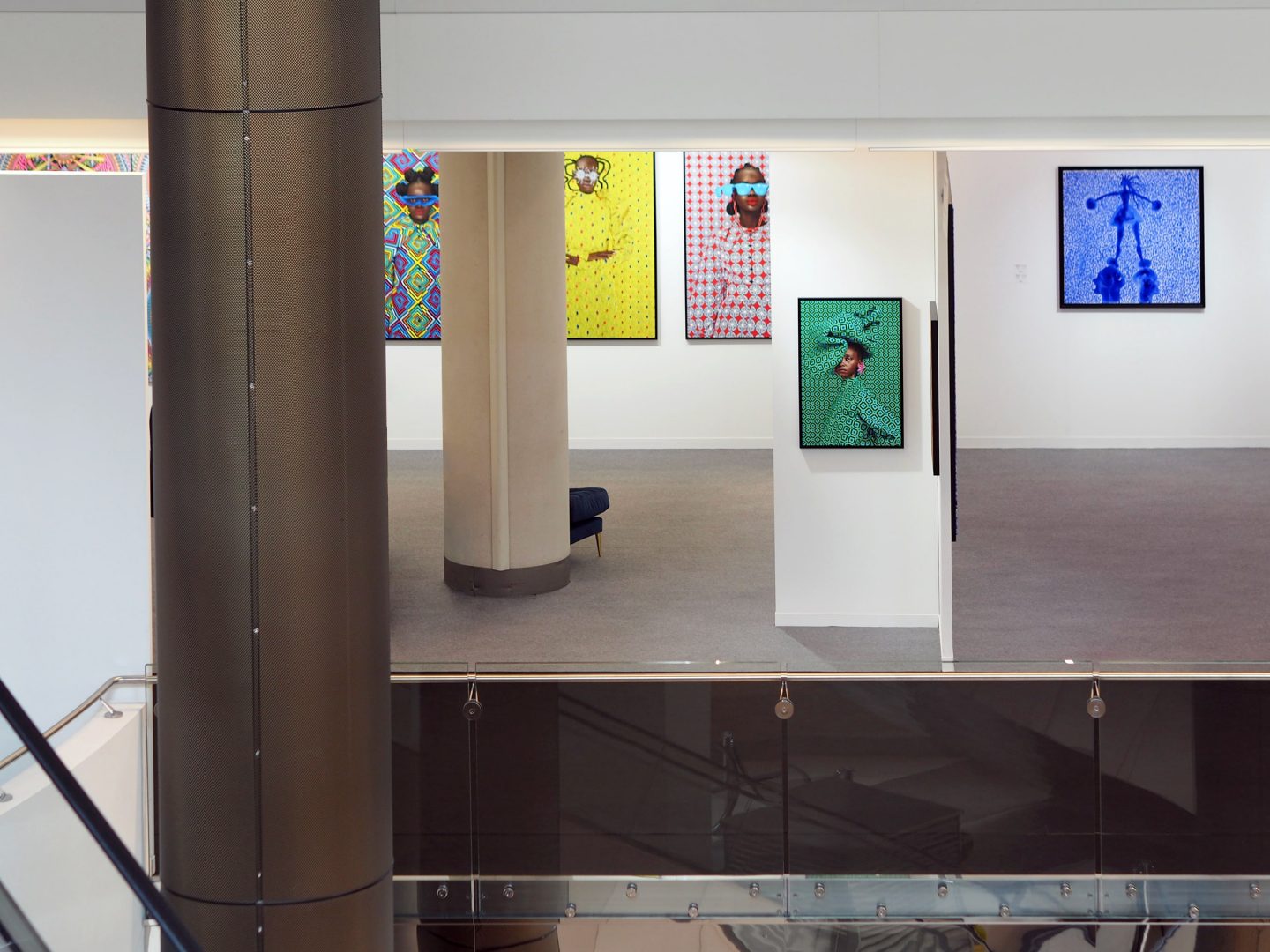 Thandiwe Miriu | 193 Gallery and Barthélemy Toguo | HdM Gallery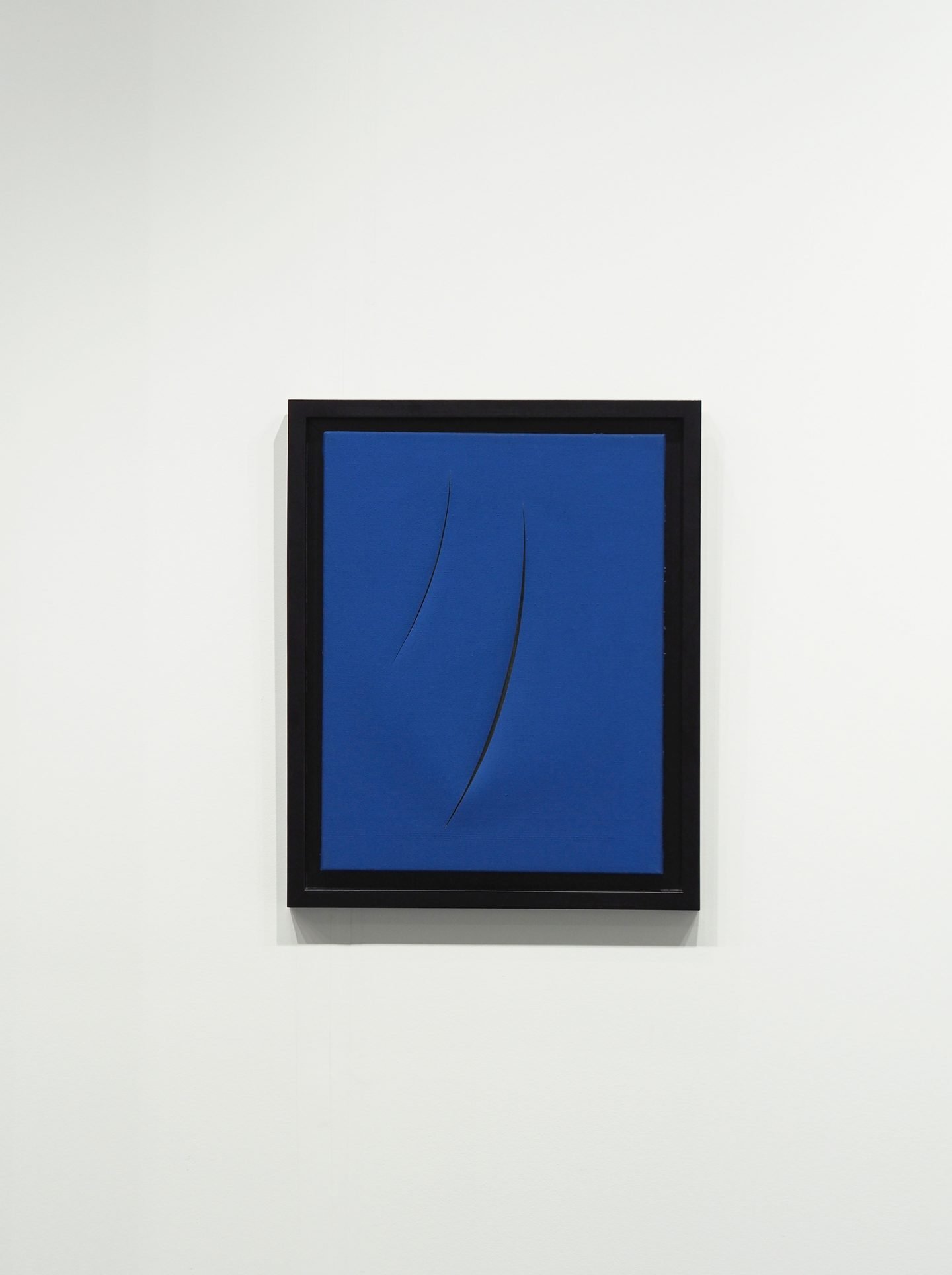 Lucio Fontana | Robilant+Voena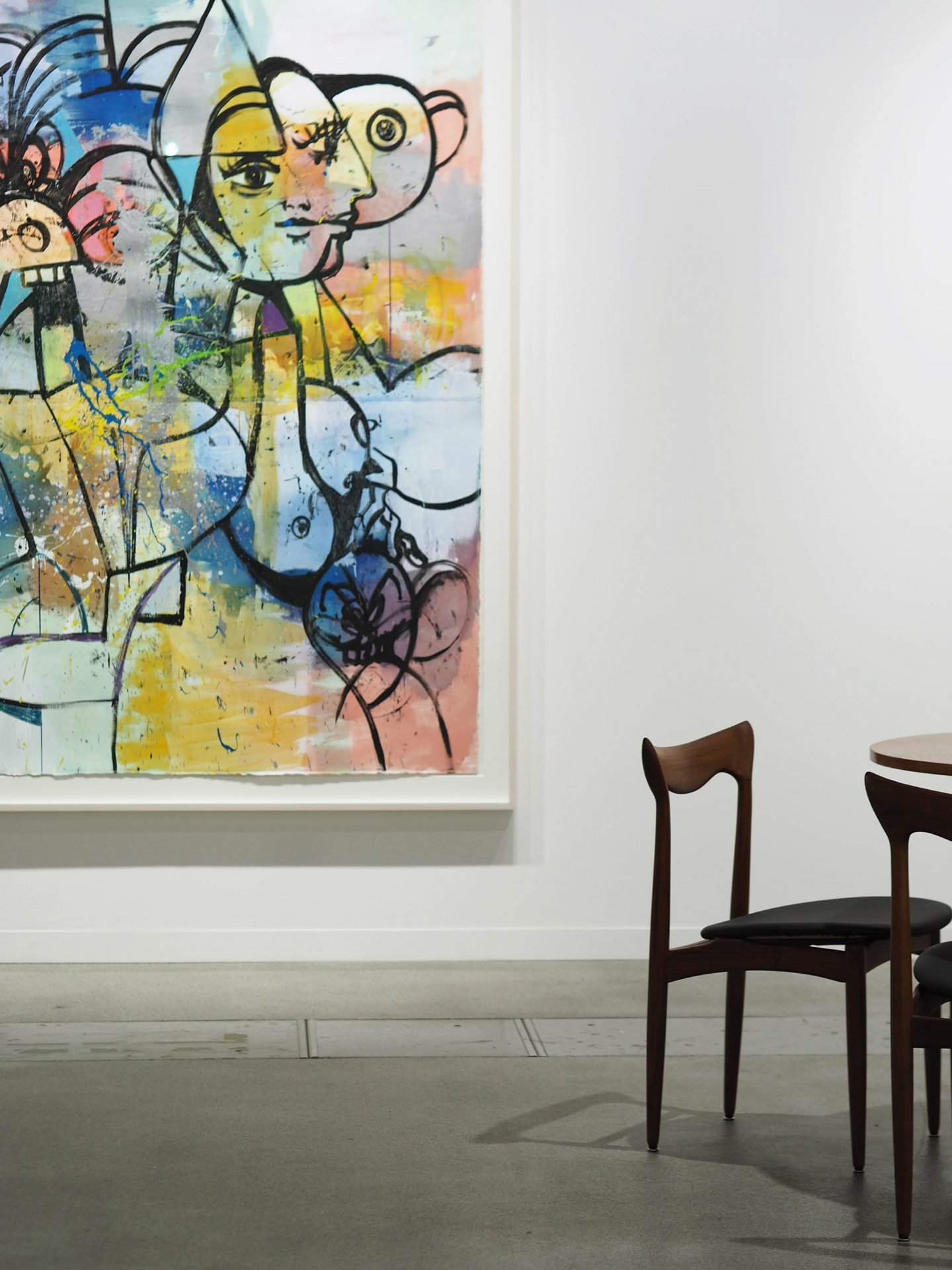 George Condo | Hauser & Wirth
In the expansive and contemplative fair's surface, booth highlights included Esther Schipper from Berlin, with Angela Bulloch's Pentagon Totem: Opal 2022 series and Liam Gillick's Ghost towns should proliferate, 2018, and White Cube, with Alexander Calder's Les Troie ailes II (The Three Wings II) (maquette), Damien Hirst's butterfly painting Microcosm from 2019, and Virginia Overton's Untitled (Turquoise circle). Also catching the eye were Sunny Side by Danielle Orchard at Perrotin and an amusingly painted marble head by Francesco Vezzoli at Galleria Franco Noero.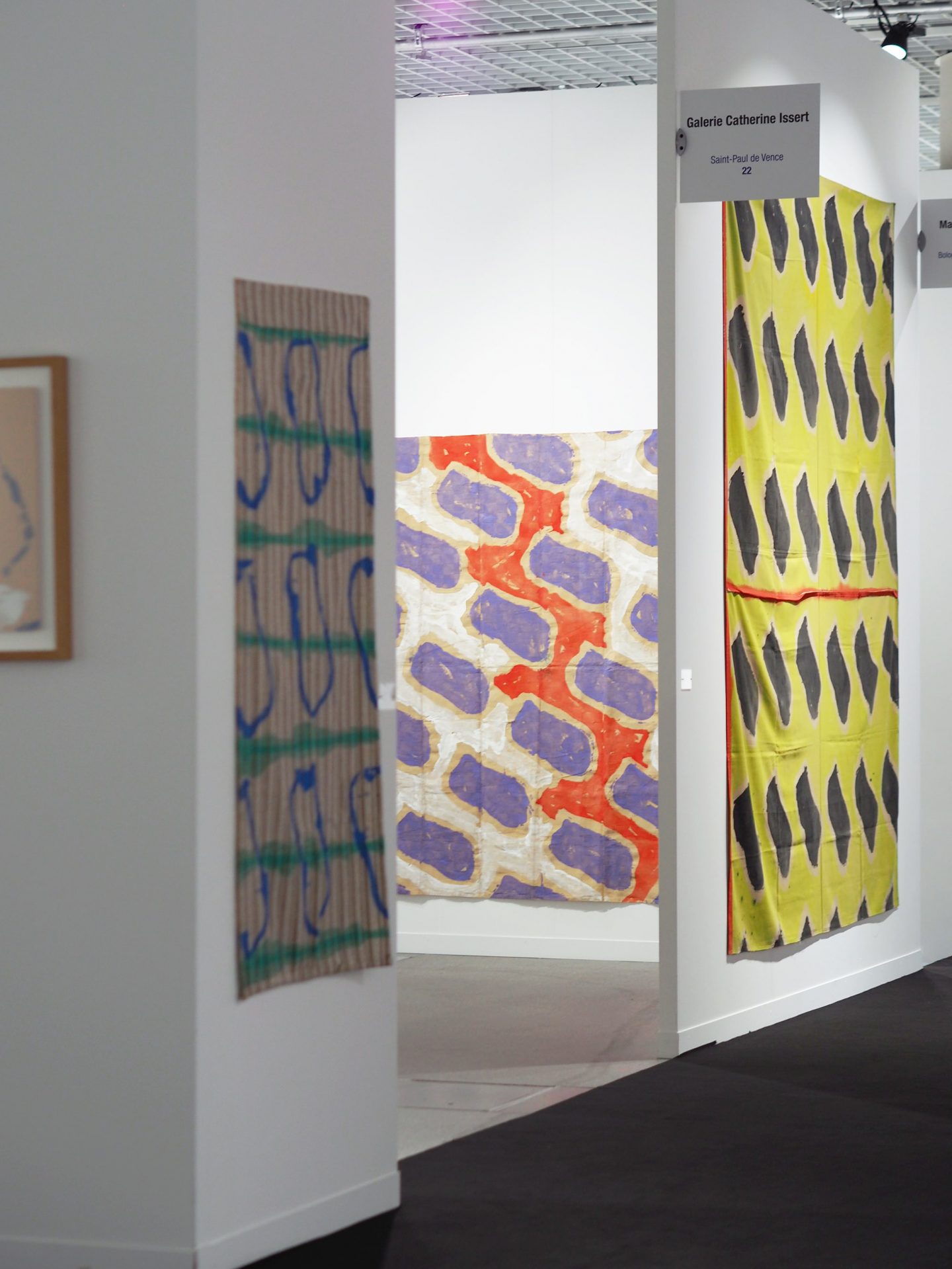 Claude Viallat | Galerie Catherine Issert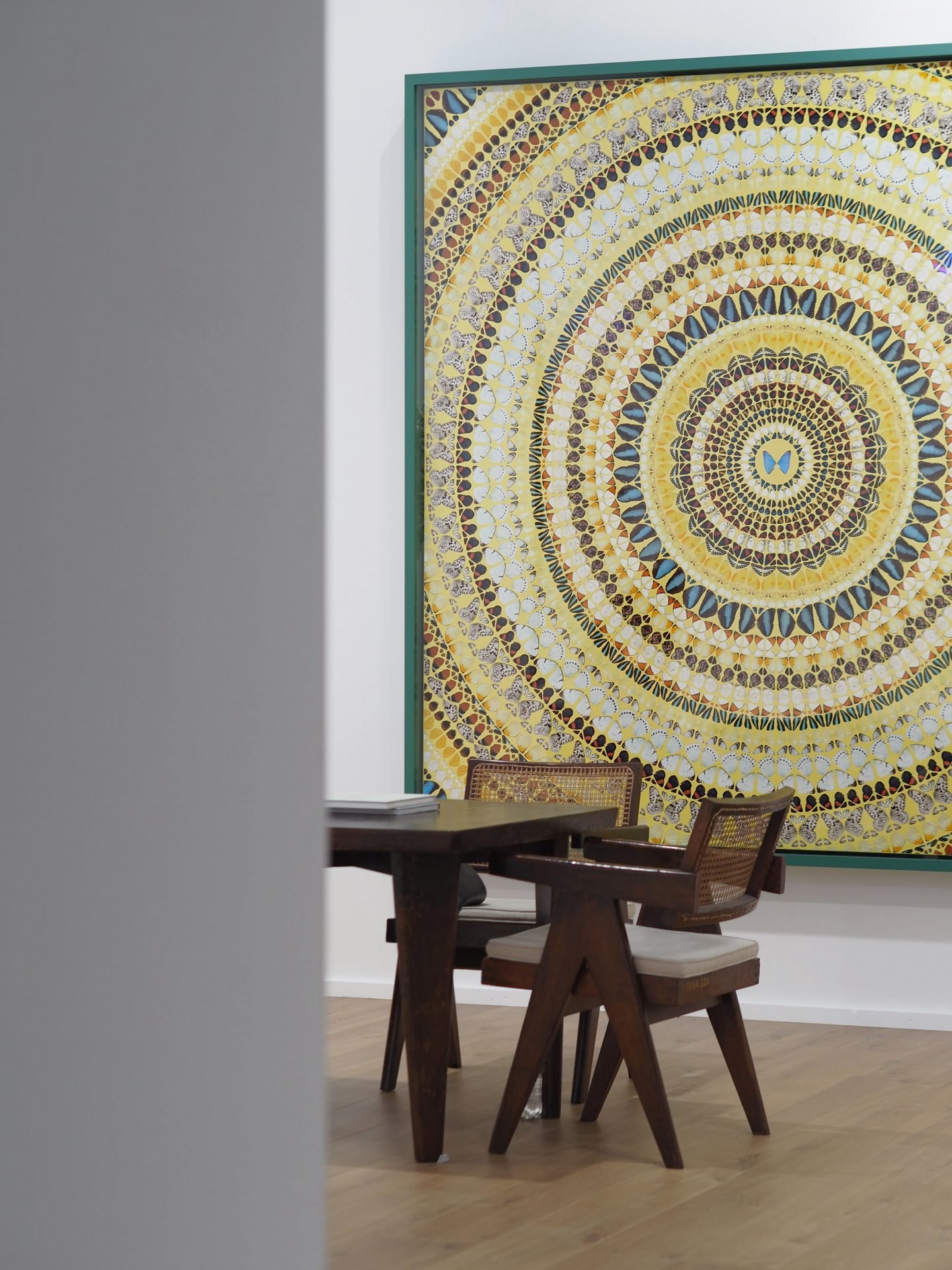 Damien Hirst | White Cube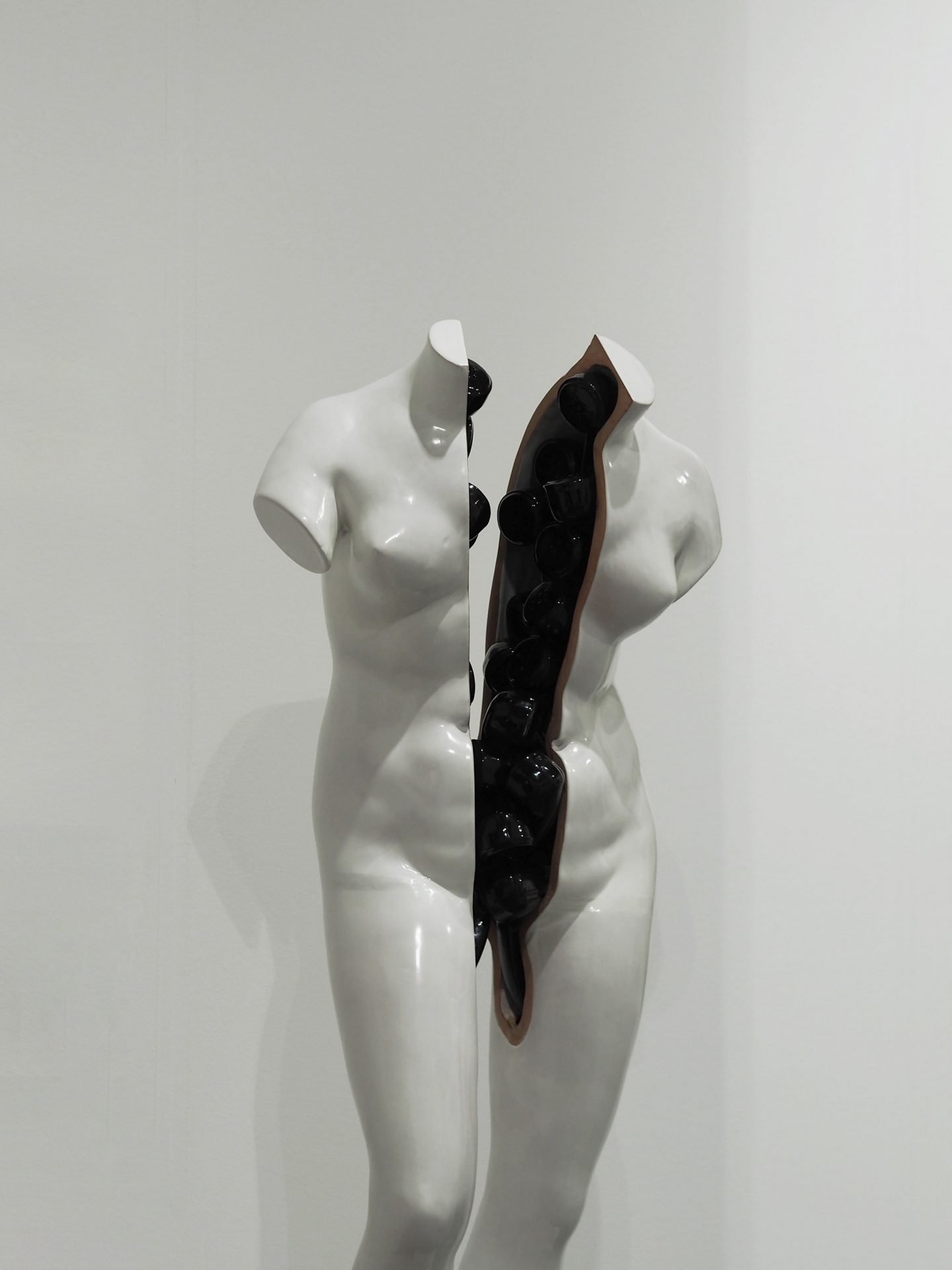 Maggiore g.a.m.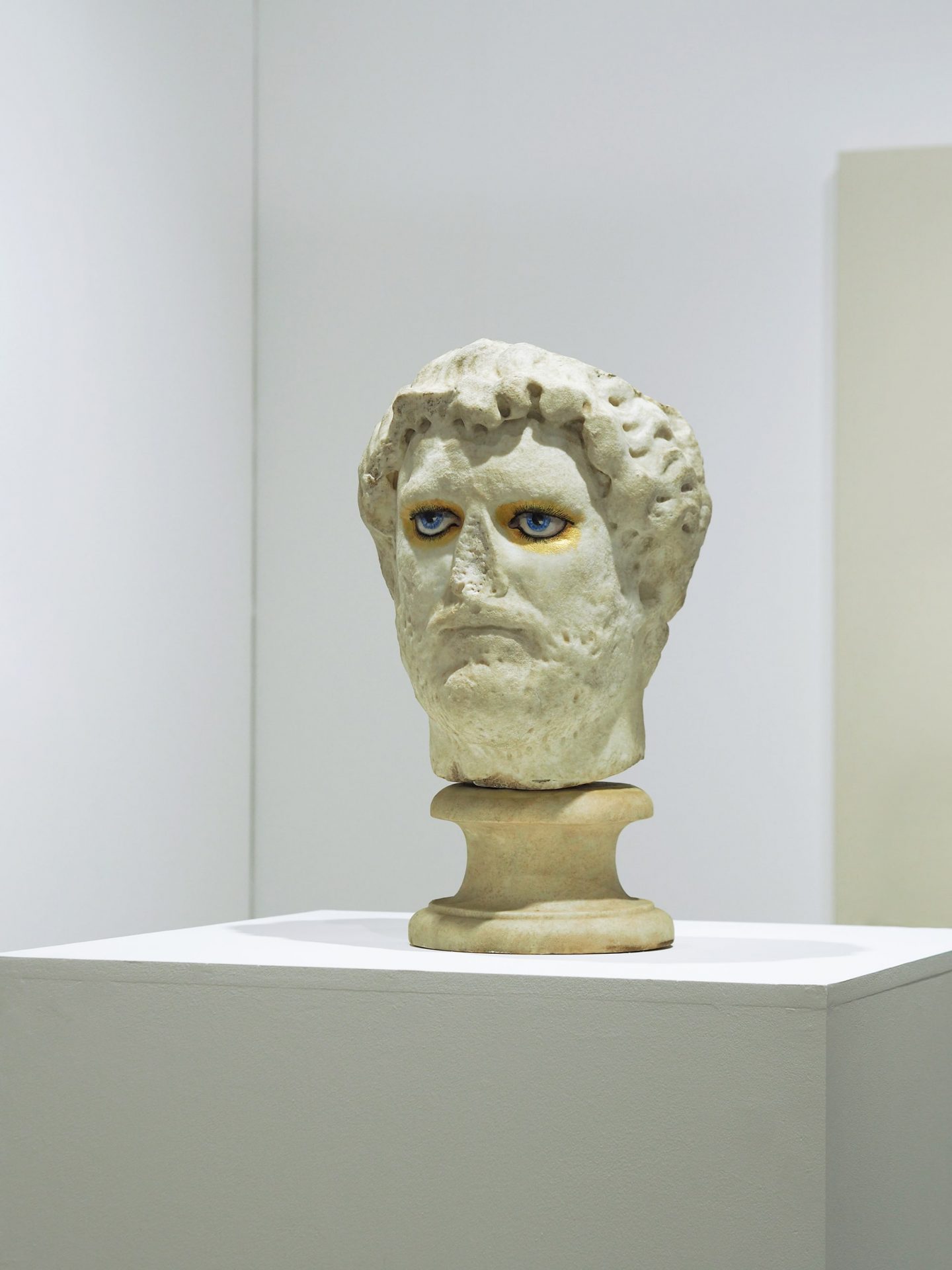 Francesco Vezzoli | Galleria Franco Noero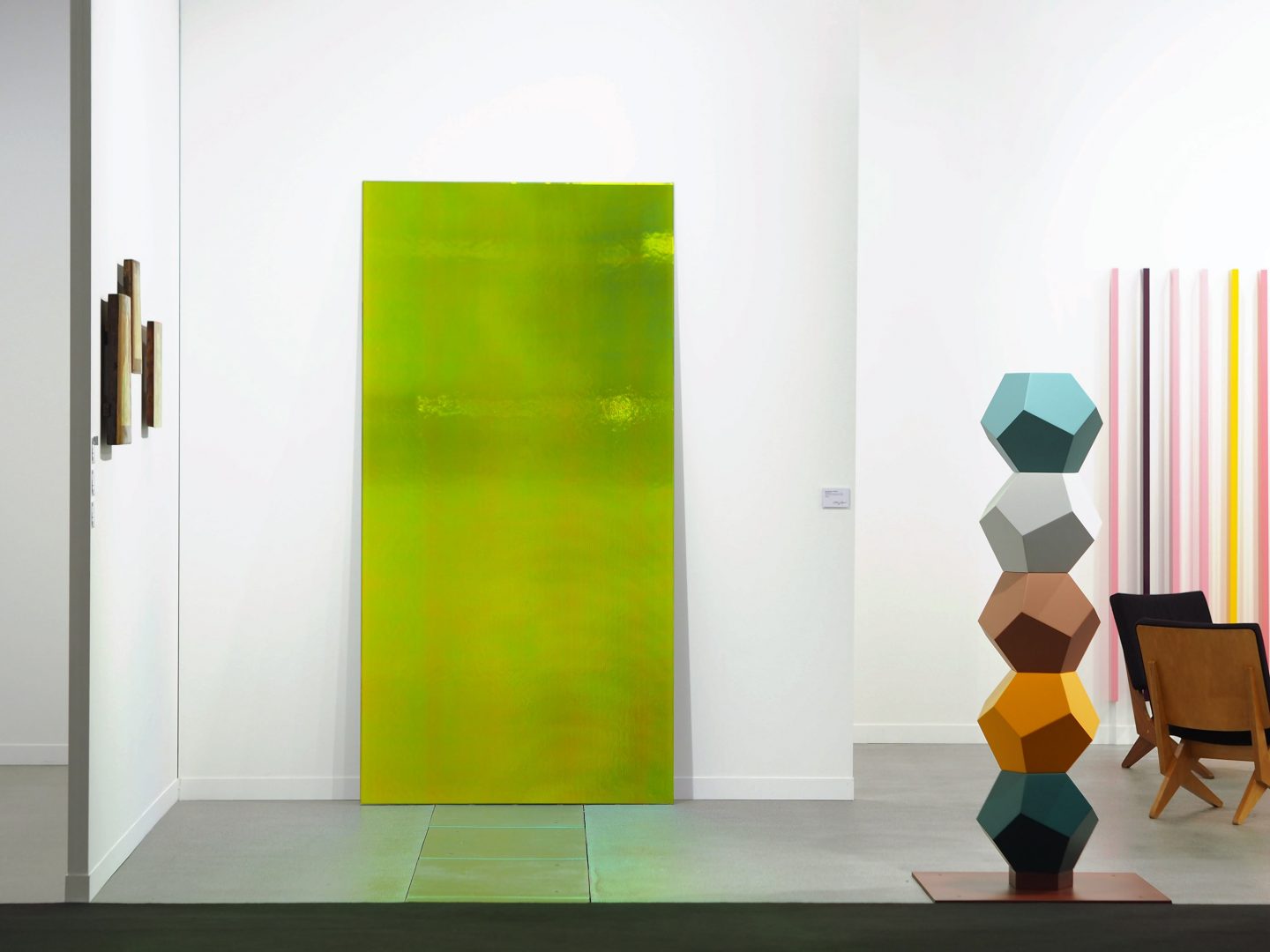 Ann Veronica Janssens and Angela Bulloch | Esther Schipper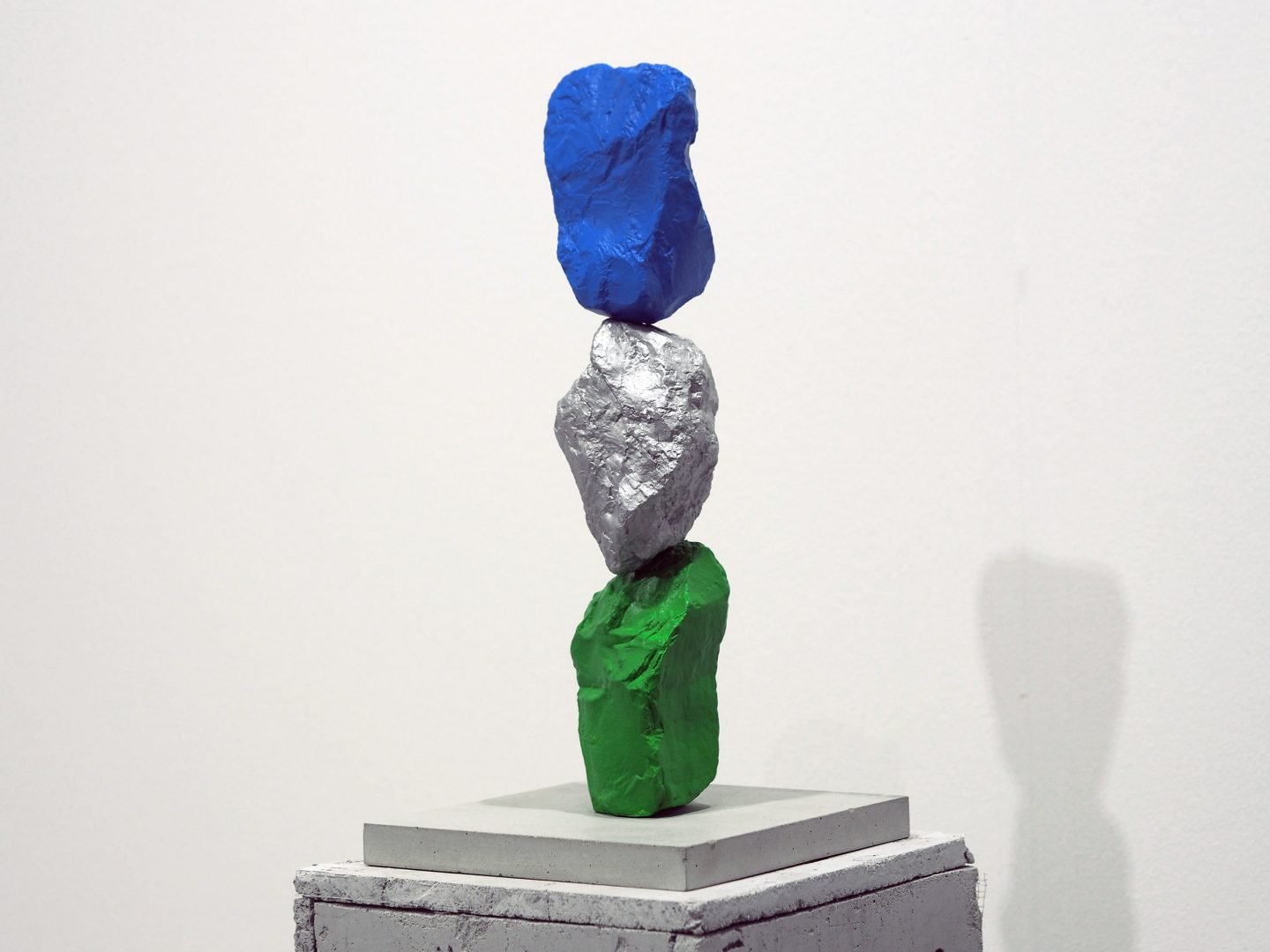 Ugo Rondinone | Esther Schipper
Across town, events embellished the cultural landscape of the PrincipalityAnother spotlight for this year was a dedicated exhibition inside the Forum's factory-like Indigo Space, where art collector Julia Stoschek showcased works from her enormous collection, founded in 2017—with seven video artworks by artists such as Wang Shui, Klara Liden, Chloe Wise, and Hannah Black. Elsewhere across town, events from auctions houses, leading institutions, and local galleries embellished the program and the cultural landscape of the Principality with major shows. Our explorations went only as far as The Nouveau Musée Nationale de Monaco, which is currently hosting a fascinating retrospective of the eccentric Modernist artist Christian Bérard at Villa Paloma and a case study of the provocative photographic work of Helmut Newton at the sumptuous Villa Sauber.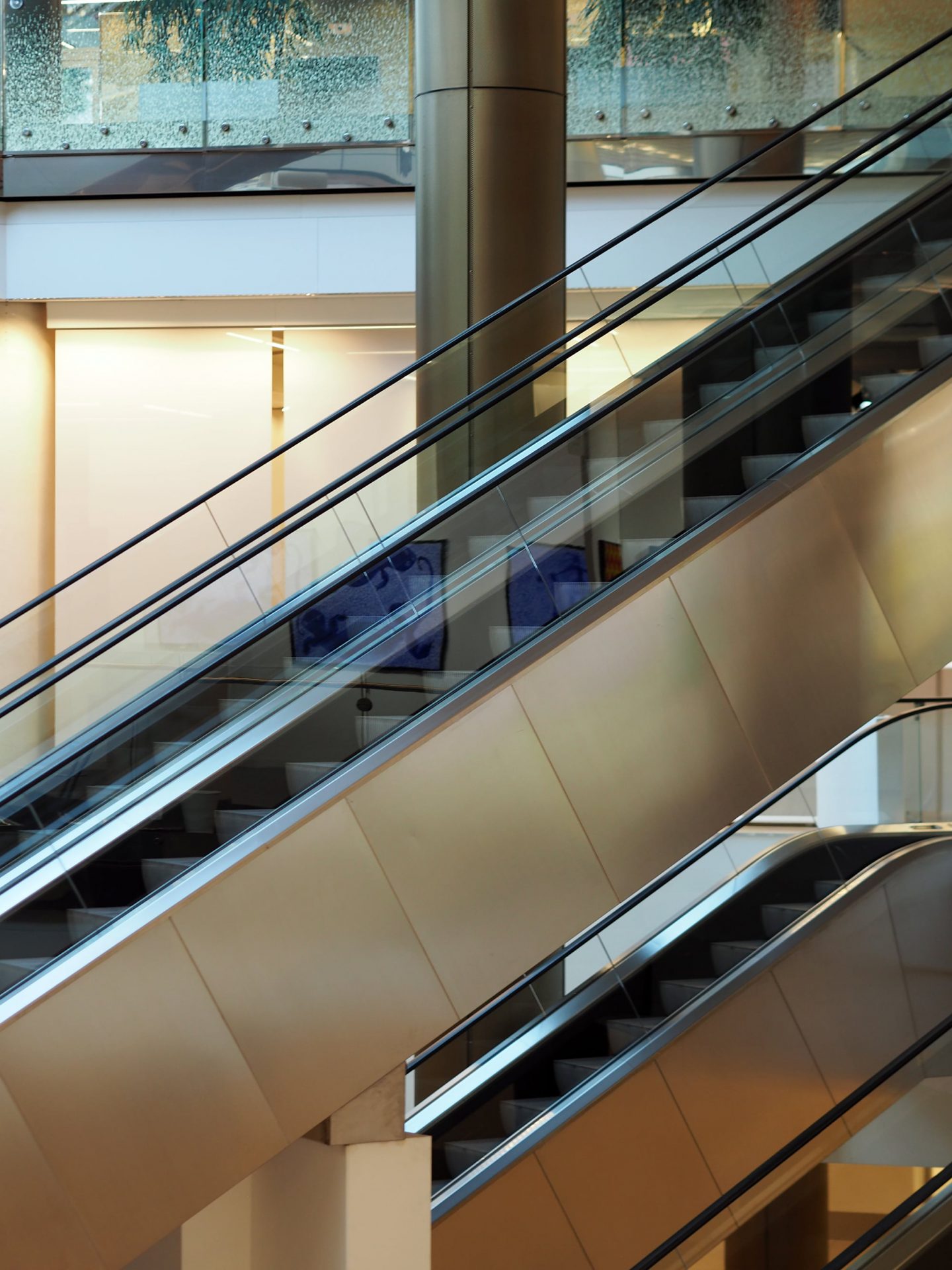 Grimaldi Forum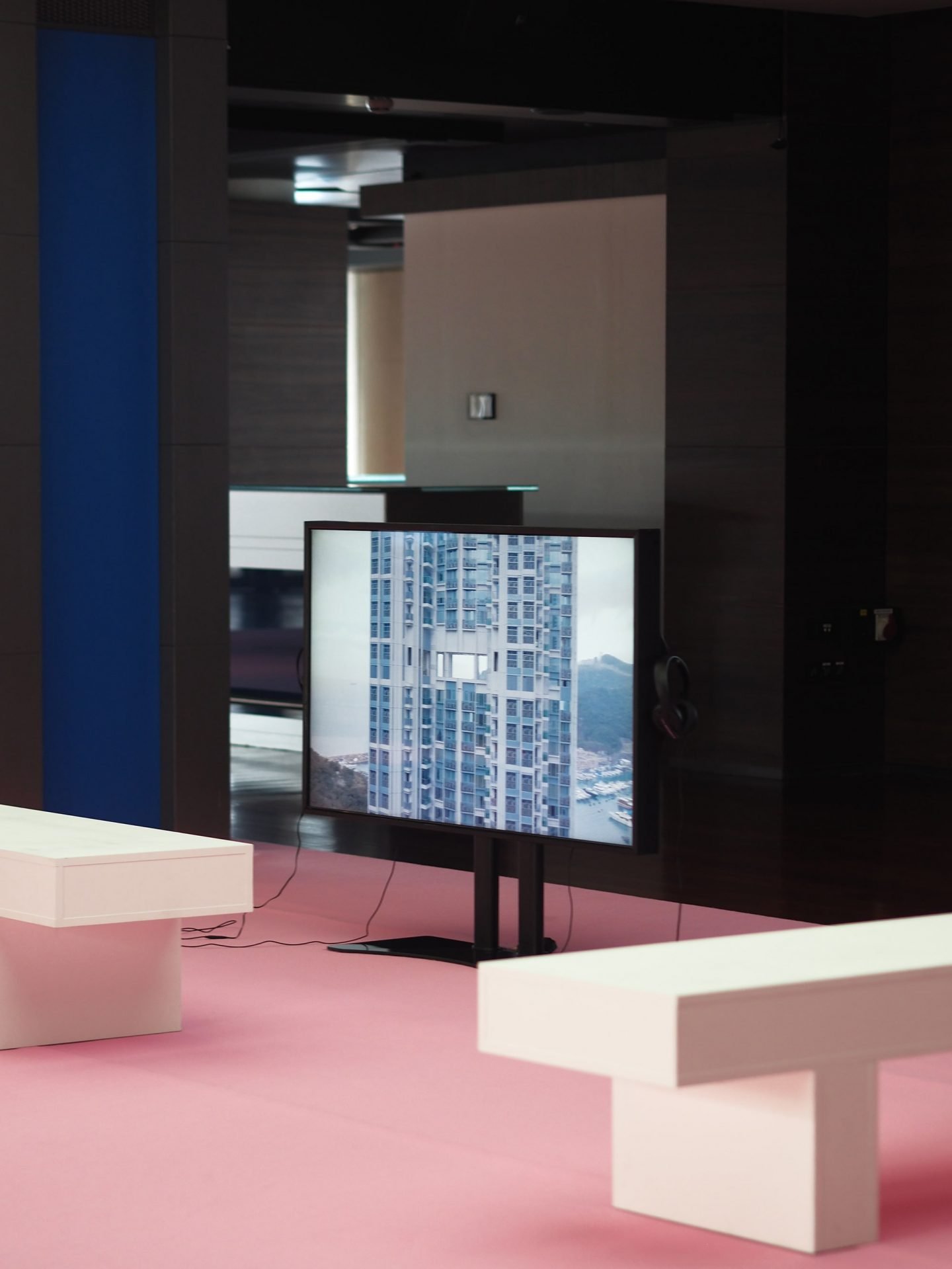 anti-monuments | Julia Stoschek Collection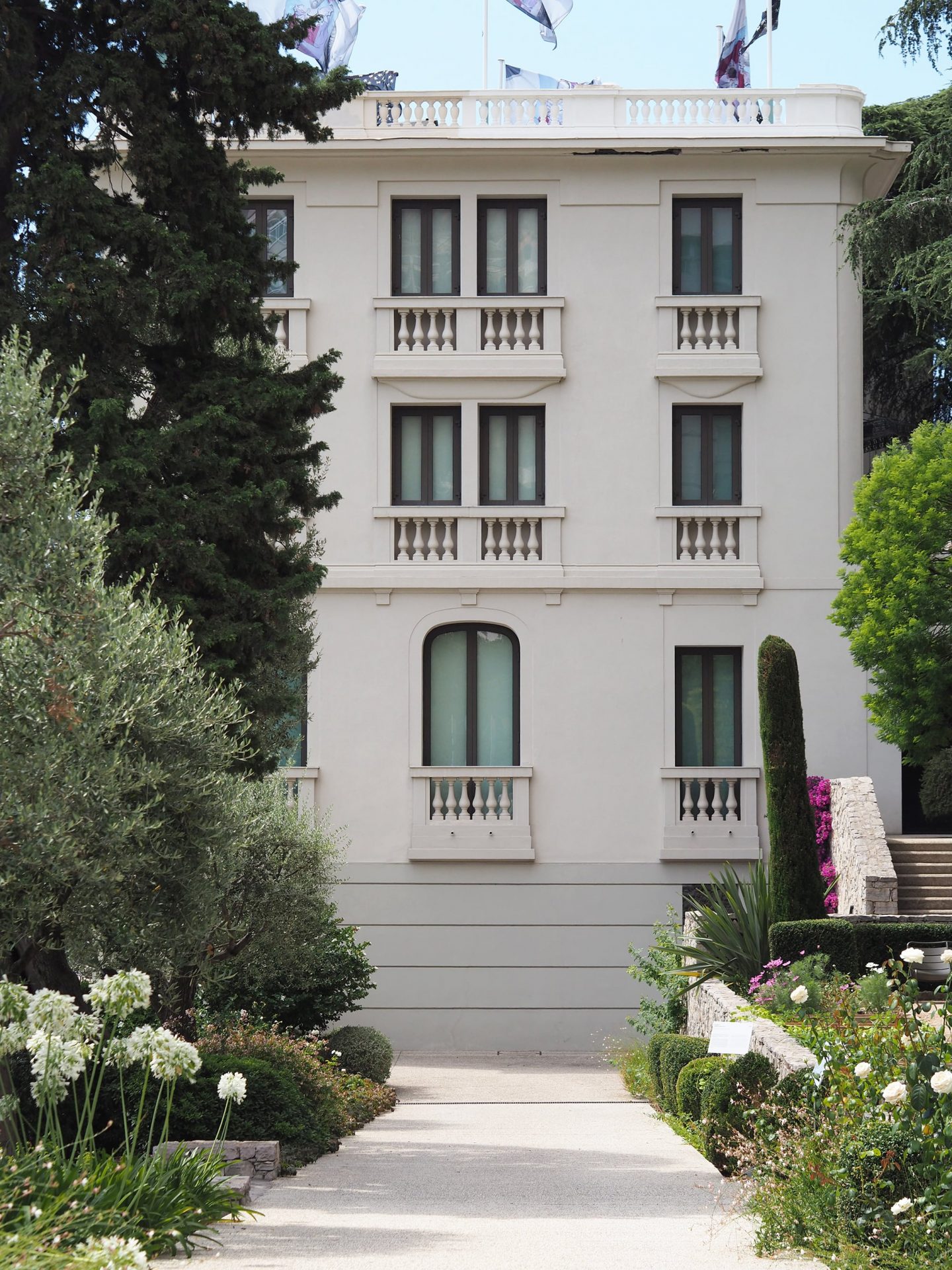 Villa Paloma, Nouveau Musée National Monaco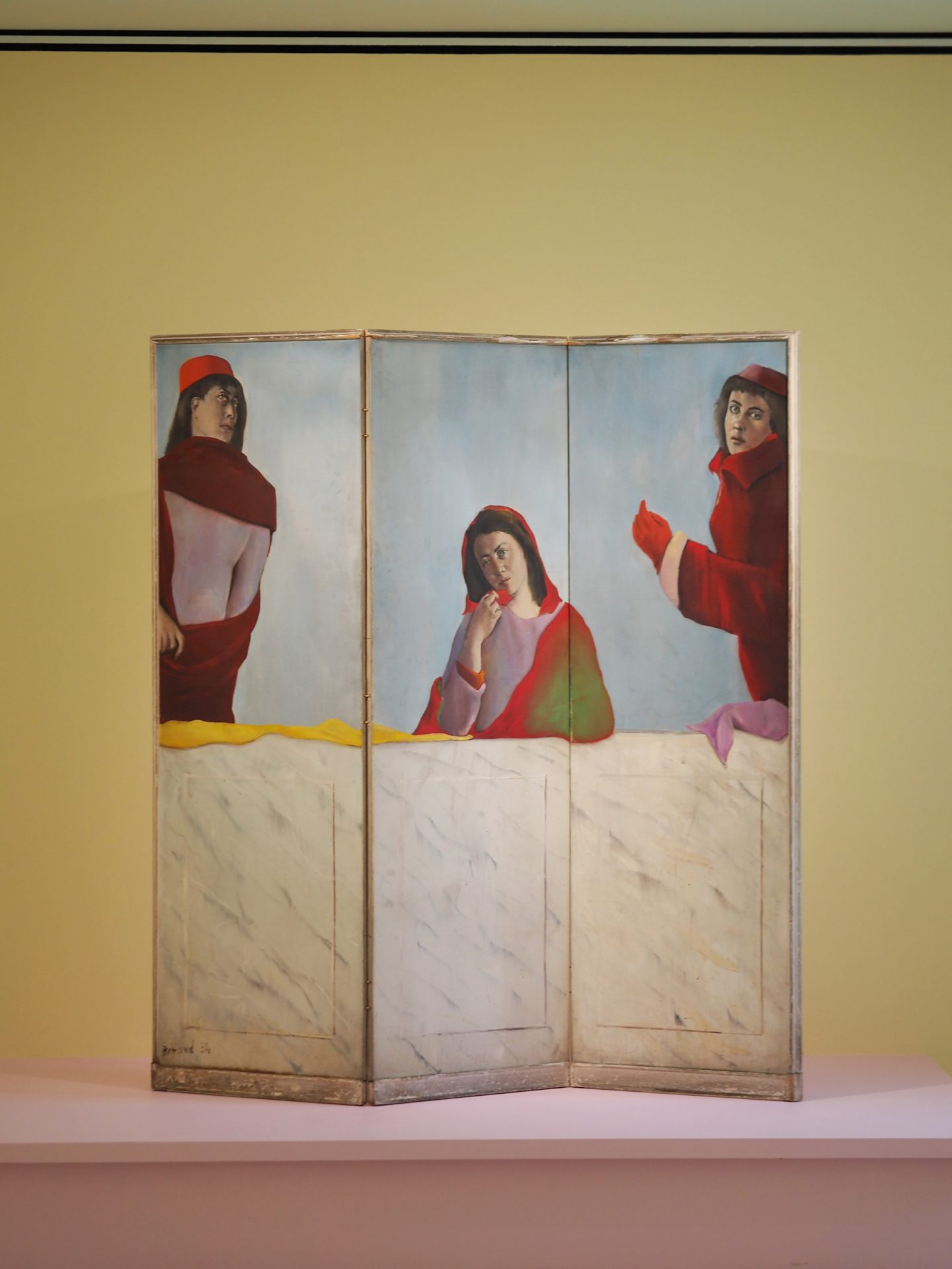 Christian Bérard | Exhibition view, Villa Paloma, Nouveau Musée National Monaco
With atmonte-carlo 2022, the Principality wished to consolidate its growing art scene and create a vibrant dialogue between institutions and international galleries. Though already met with appreciation, the hope is to keep the format dynamic and attractive—so far, it seems to be working. With blue-chip art and robust sales reported already on opening night, the fair seemed a fitting, true-to-life representation of the spirit and taste of splendor found throughout Monte-Carlo. Now, with fairgrounds left and thoughts recollected, we can only expect that, in the years to come, the content-rich event will likely draw an even broader and all-the-more-curious audience from all over Europe and beyond—offering a compelling chance to think about art, and the Principality, in a new, exciting light.
Source: Ignant