London—a city so limitless its nine million inhabitants couldn't possibly experience every corner in full—there are just so many different iterations to what a London city trip can be. There is one for art lovers, history buffs, royal family fanatics, pub crawlers, theatergoers, park walkers, foodies, and more; the tricky part is deciding which parts most fascinate you.
Like other cosmopolitan metropolises, London is a sprawling city of change; neighborhoods transform overnight with ever-new restaurants, bars, and shops, often in repurposed industrial spaces that are difficult to find on the Internet. The London of today ​​is a vibrantly diverse cultural city, where technological innovation and pioneering art, literature, and landmarks outrival mediocre weather and the fast-paced speed of urban life. Narrowing our selection down was impossible, given the rich mecca of spots to discover—so consider this just a handful of suggestions that barely scratch London's polite surface.

Tate Modern
Bankside, London

The Royal National Theatre
Upper Ground, London

Barbican Conservatory
Silk Street, London

Stoney Street
2-3 Stoney Street, London

Flor Bakery
Voyager Estate South 6, Spa Rd, London

Ikoyi
1 St. James's Market, London

The Beldi
Shoredich, London

Manhattan Loft Gardens
Olympic Park, 20 International Way, London

New Road Residence
33 New Rd, Whitechapel, London

White Cube
144-152, Bermondsey St, London

180 The Strand
180 Strand Temple, London

Lisson Gallery
27 Bell St, London

Toogood
71 Redchurch Street, London

Maison Margiela
​​22 Bruton St, Mayfair, London

Eytys
75 Brewer St, Soho, London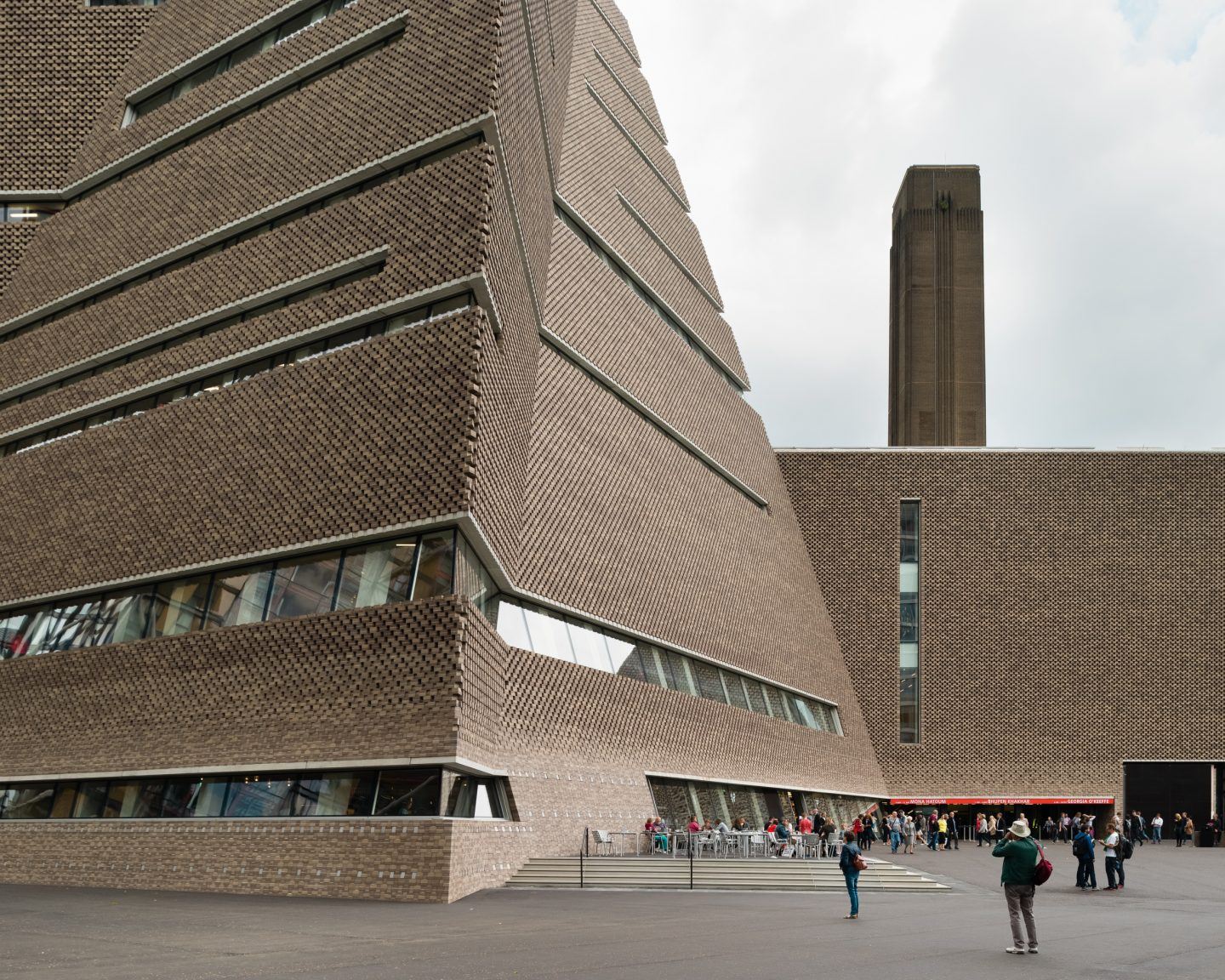 Tate Modern Switch House by Herzog & de Meuron. Copyright Jim Stephenson 2016
WHO: Tate Modern
WHERE: Bankside, London, United Kingdom
WHAT: An iconic and awe-inspiring gallery that Swiss architects Herzog & de Meuron converted from a former power plant in central London. In 2016, the site of the power plant's three oil tanks reopened as a new extension to the gallery, called the Tate Modern Switch House. Although it still looks very much like a power plant, its twisting, sculptural design and rough-edged aesthetic was conceived well ahead of its time, housing over 78,000 artworks, along with performances, films, talks, workshops, restaurants, and conferences.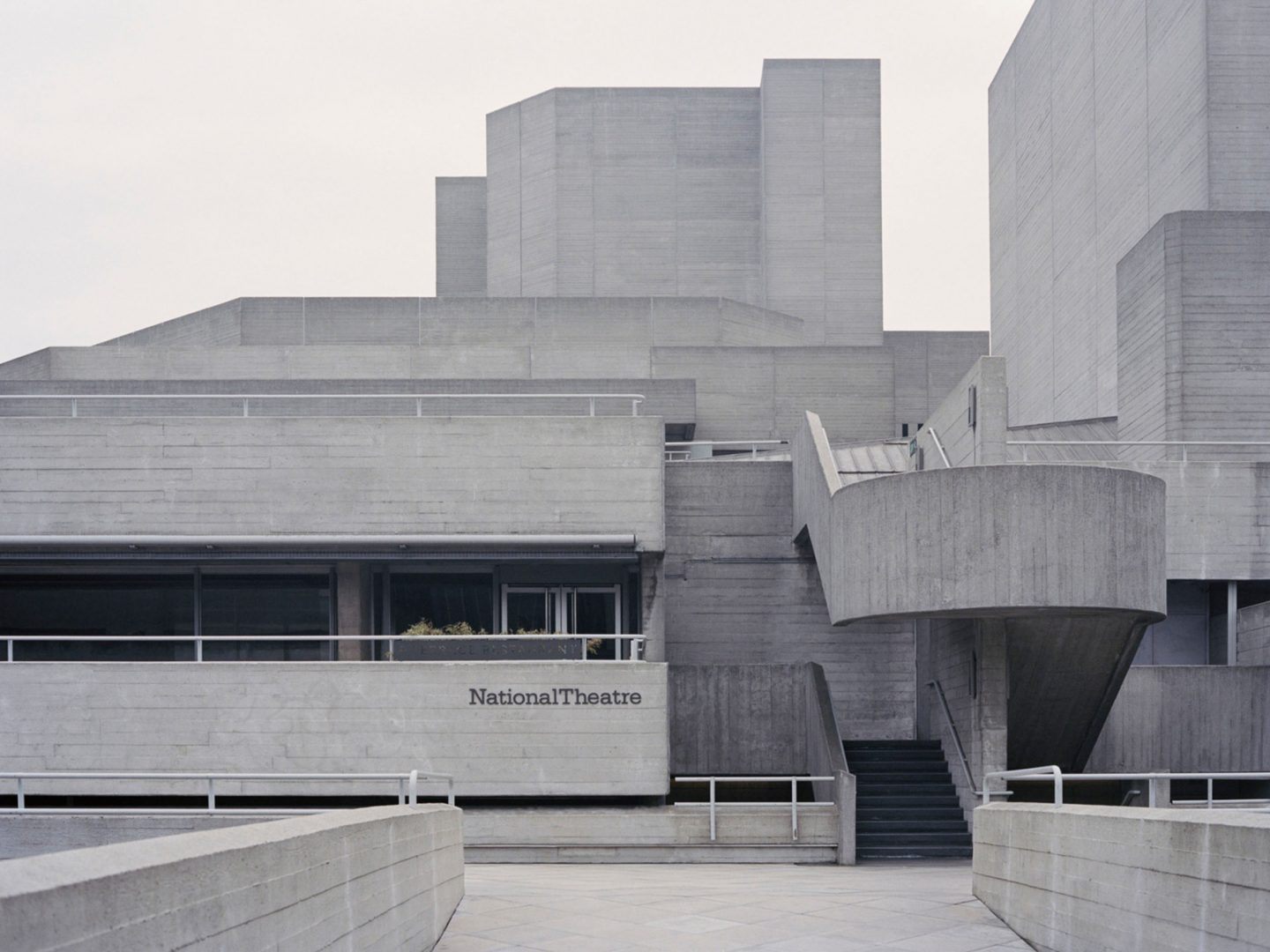 Image © Rory Gardiner
WHO: The Royal National Theatre
WHERE: Upper Ground, London
WHAT: One of London's most recognizable and polarizing examples of Brutalism; this colossal building tops polls as one of the most hated buildings in the country. Standing on the South Bank of the River Thames, the complex consists of three main theaters: the open-stage theater, the largest amphitheater; a smaller Proscenium theater, and a third small studio theater, merging together with sprawling terraces and maze-like passageways to create a city-like layout. For the full program of world-class performances, click here.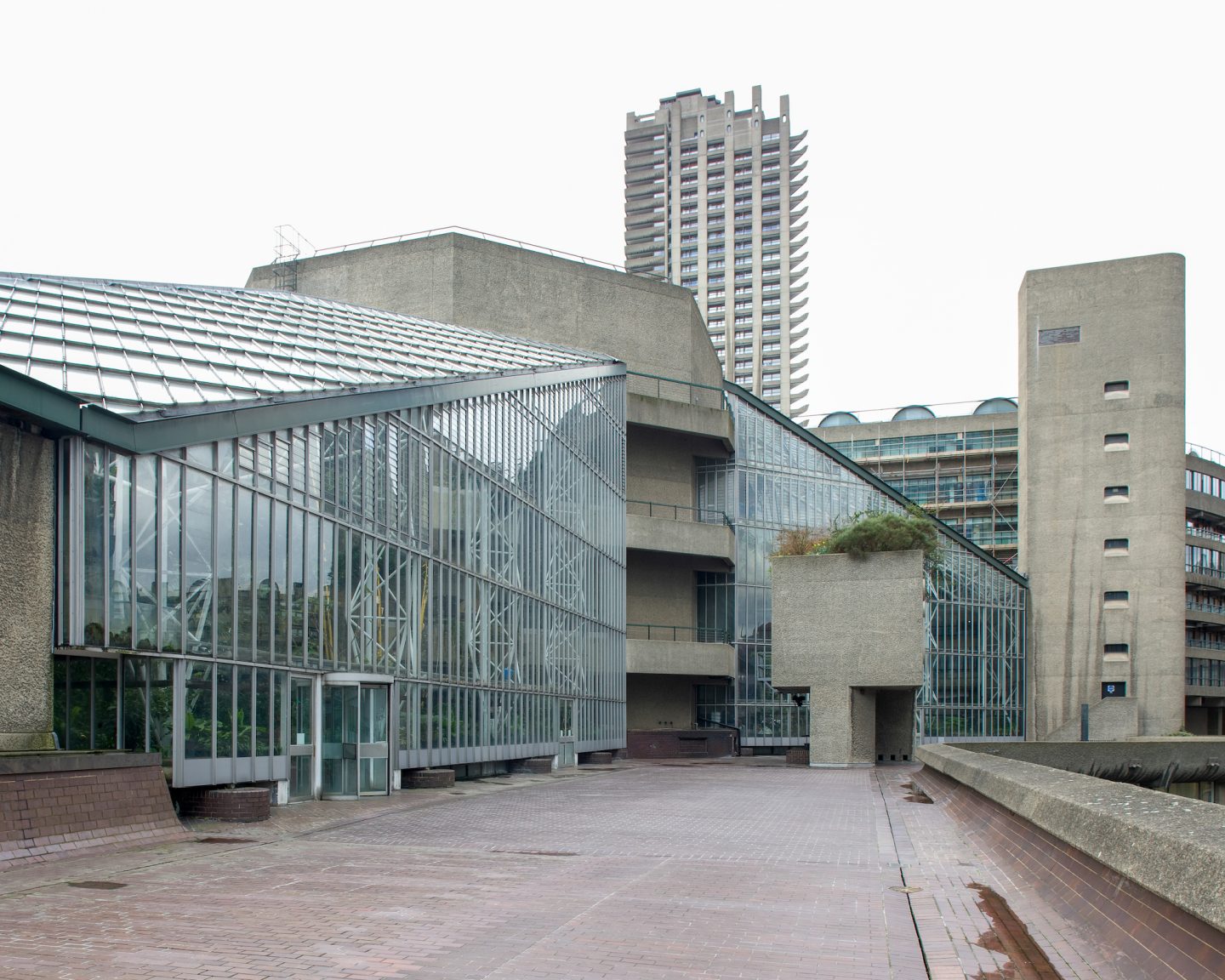 Image © Luke Hayes
WHO: Barbican Conservatory
WHERE: Silk Street, London
WHAT: The verdant Barbican Conservatory is a glass-bound greenhouse, home to over 2000 species of plants, trees, birds, and fish, offering tranquil respite from the concrete jungle of the city. The conservatory is part of The Barbican, a sprawling Brutalist complex and an architectural site to marvel at in itself—and a secret spot for many Londoners to relax during the day. Thankfully, this green, public space provides reprieve from the antics of modern life. Admission is free, and visitors can enjoy afternoon tea.

Image © Stoney Street
WHO: Stoney Street
WHERE: 2-3 Stoney St, London
WHAT: Stoney Street is an elegant Scandinavian-style eatery serving seasonal small plates and natural wines in a contemporary setting. The all-day dining service champions independent producers and local ingredients. With dark wood walls, brushed concrete flooring, and marble table tops lit by candlelight at nighttime, guests can either dine overlooking the open-plan kitchen, or with views out towards Borough Market.

Image © Maureen M. Evans
WHO: Flor Bakery
WHERE: Voyager Estate South 6, Spa Rd, London
WHAT: Flor is a small London bakery and wine shop serving impeccable loaves of bread, pastries, cakes, and coffee to take away. From the team behind Lyle's and the former Flor restaurant in Borough Market, the new iteration of Flor is led by head of bread and pastry Helen Evans, focusing on long-straw grain varieties, Danish-style sweet and savory pastries, and ethically-sourced coffee beans from Ethiopia and beyond. The bakery is presently open on Fridays and Saturdays; for more info click here.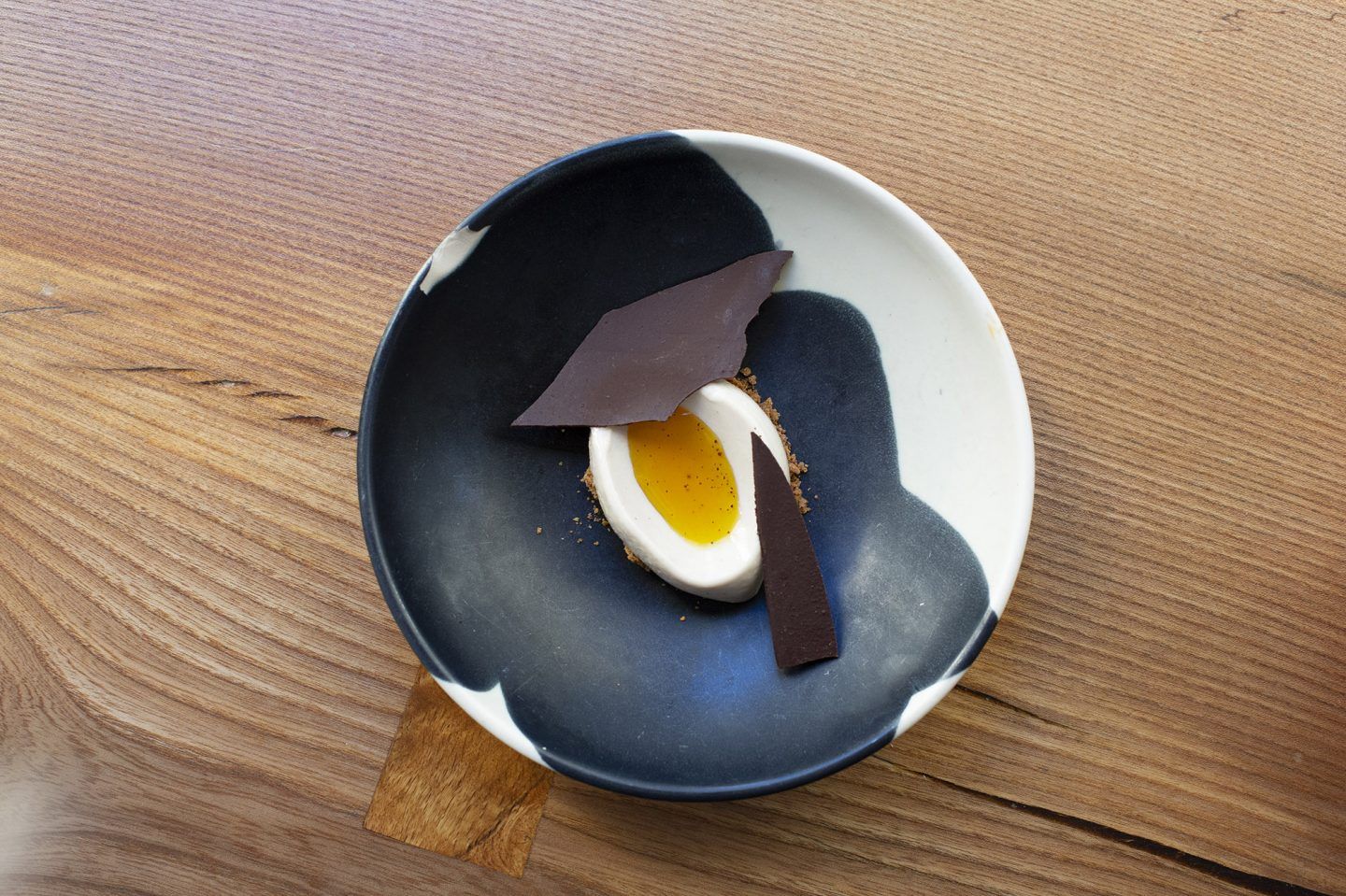 Image © Ikoyi
WHO: Ikoyi
WHERE: 1 St. James's Market, London
WHAT: Ikoyi is a modern and innovative restaurant in the center of the city based around British micro-seasonality. Named after a neighborhood in Lagos, Nigeria, the Michelin-star restaurant was conceived of by friends and co-owners Iré Hassan-Odukale and chef Jeremy Chan. Chan has reiterated that Ikoy' is not a West African restaurant: rather, he uses West African spices and peppercorns to inform the flavor of a vast array of English ingredients in his inventive dishes. Furnished with bespoke elm tables, mid-century modern chairs, and suspended, earthenware lights, the space elicits a warm and intimate atmosphere to enjoy the blind tasting menu.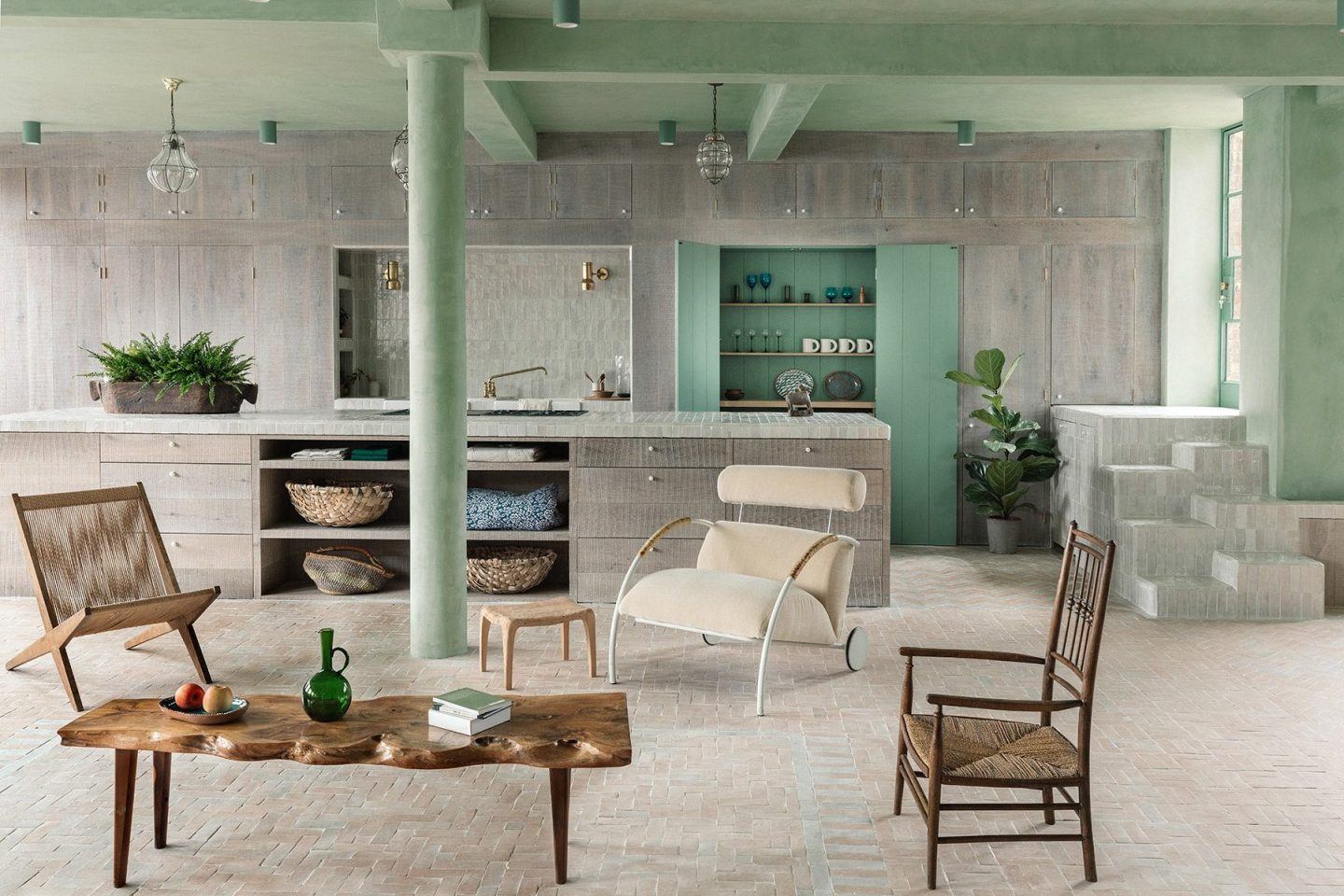 Taran Wilkhu for The Modern House. Image © Chan and Eayrs
WHO: The Beldi
WHERE: Shoreditch, London
WHAT: The Beldi apartment is a stunning and thoughtfully curated apartment with three bedrooms, three bathrooms, and an expansive open plan living, dining and kitchen area, designed by  Zoe Chan Eayrs and Merlin Eayrs. Set within a former shoe factory in Shoreditch, the lime-green loft apartment has been luminously transformed into a holiday rental. Its lime plaster walls are adorned with artworks from Stephen Wright and Faye Weiwei; other chic furnishings include dark green drapes, oak brush cabinetry, clay tiles, and bespoke furniture pieces.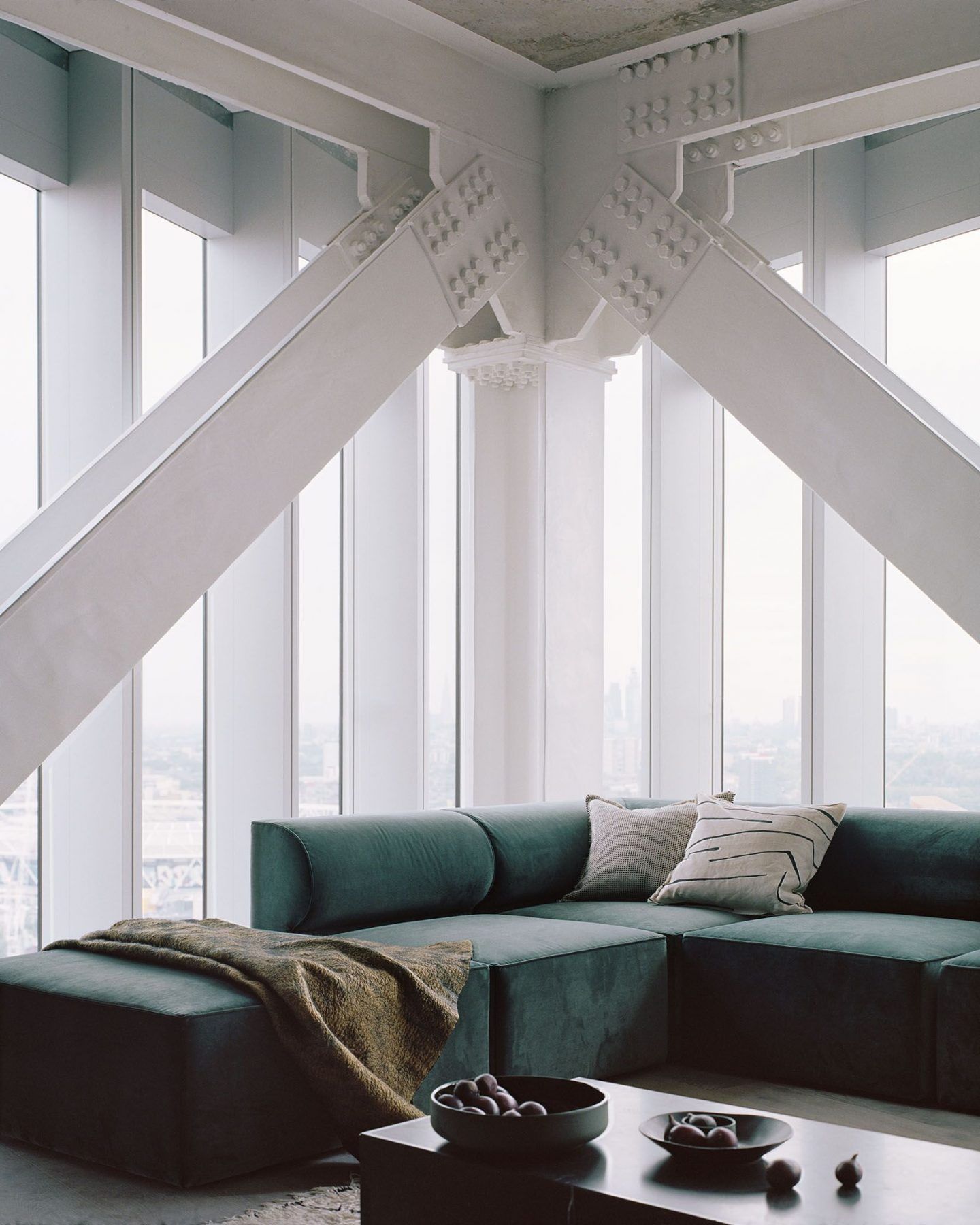 Image © Rory Gardiner
WHO: Manhattan Loft Gardens
WHERE: Olympic Park, 20 International Way, London
WHAT: Modeled after the look and feel of a classic 1950s Manhattan hotel, the Manhattan Loft Gardens in East London is a 43-story tower, encompassing multiple separate but affiliated components: an expanse of loft-style living spaces, three sky gardens, two restaurants, and a 145-room boutique hotel. Lofts and hotel rooms can be booked with The Stratford, for short stays between seven days and three months, or longer term tenancies of six to 12 months. The building is an extraordinary feat of architecture, engineering, and creativity.

Image © Blue Mountain School
WHO: New Road Residence
WHERE: 33 New Rd, Whitechapel, London
WHAT: Another beautiful hotel for design lovers, New Road Residence is a stylishly refurbished private guesthouse operated by the Blue Mountain School. The residence is a charming, wisteria-clad Georgian townhouse available for overnight stays for up to six guests, as well as regularly hosting artists, designers, and makers as part of a residency program. The three bedroom house features an earthy color palette of dark greens, blues, and reds; complemented by fine architectural detailing including fireplaces, wide pine floorboards, and original wood paneling.

Image: Ben Westoby, Visit London
WHO: White Cube
WHERE: 144-152, Bermondsey St, London
WHAT: London's White Cube is considered as one of the largest and most renowned contemporary art galleries in Europe. The monumental building houses exhibition spaces, a collection of private viewing rooms, a 60 seat auditorium, and a bookstore, along with rooms for art storage, assembly, and documentation. The industrial character of the original building has been maintained and enhanced; the white gallery spaces stand against power floated concrete floors, and accents in steel, glass, and granite.

Image © 180 The Strand
WHO: 180 The Strand
WHERE: 180 Strand Temple, London
WHAT: Not far from the theater district of Covent Garden lies 180 The Strand: an ex-office building and Brutalist landmark that has been reimagined as an artistic hub; hosting everything from art, music, and fashion events to video installations and creative initiatives. The modernist building is occupied by creative companies including Dazed Media Group, and has ​​showcased works by some of the biggest names in the art and fashion worlds, including Ai Weiwei and the late Virgil Abloh.

Image ©️ Lisson Gallery
WHO: Lisson Gallery
WHERE: 27 Bell St, London
WHAT: Small but powerful, Lisson Gallery's London outpost exists as one of the most influential contemporary art galleries in Europe. It pioneered the early careers of important minimal and conceptual artists and introduced significant British sculptors to the public for the first time, including Tony Cragg and Anish Kapoor. Founded in 1967, the gallery is formed across three floors of a brown-brick building in Lisson Grove. Today, the gallery supports and promotes the work of more than 60 international artists across this space plus another in London, three across New York City and East Hampton, and one in Shanghai.

Image © Toogood
WHO: Toogood
WHERE: 71 Redchurch Street, London
WHAT: Toogood is a renowned minimal design studio and showroom that encompasses interior design, objects, furniture pieces, and fashion, where architects, sculptors, and designers collaborate with founder Faye Toogood to produce poetic, avant-garde projects. From conceiving stunning interiors for brands like Hermès and Mulberry to designing bespoke clothing and furniture pieces like geometric armchairs and coffee tables, there is an impressive output coming from the East London studio housed in a thin, four-story Victorian townhouse.

Image © Henry Bourne
WHO: Maison Margiela
WHERE: ​​22 Bruton St, Mayfair, London
WHAT: On Bruton Street in the iconic Mayfair district lies the abstract and minimal new flagship boutique for French luxury fashion house Maison Margiela. Designed by Dutch architect Studio Anne Holtrop, the store itself reflects the brand's signature deconstructed designs. Familiar shapes skew in form as they lean and fold around the demarcation of the space, where a natural pale color palette looks almost like fabric; complimenting the beautiful travertine floors.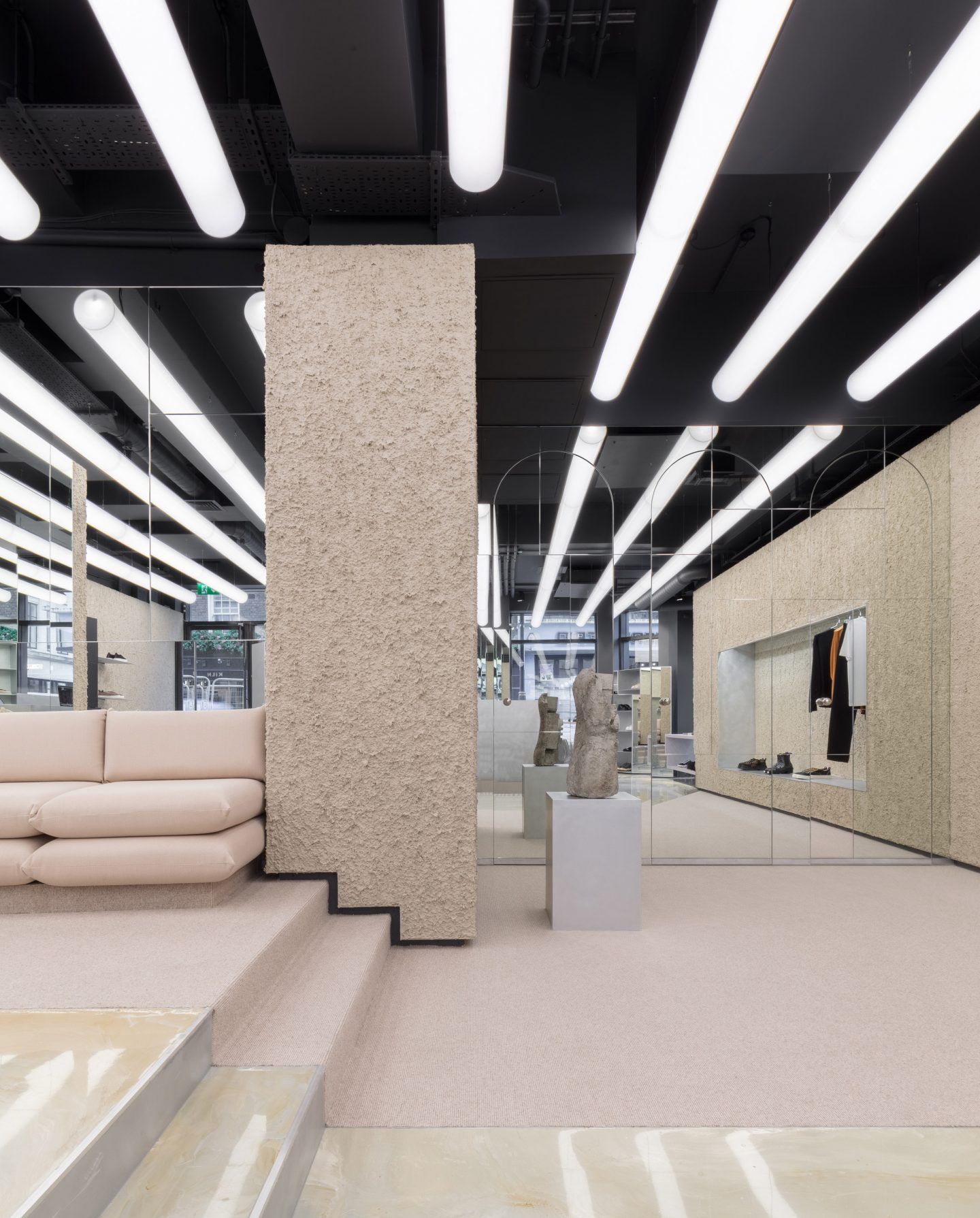 Image © Nicholas Worley
WHO: Eytys
WHERE: 75 Brewer St, Soho, London
WHAT: A space for architecture and fashion lovers alike, the design of the London store for high-end ​​Swedish footwear and apparel brand Eytys, pays homage to the original 1980s Issey Miyake store in Japan. The sleek and contemporary interior features an earthy color palette, with marble floors, mirrored doors, and rough concrete walls juxtaposed against long light tubes in the ceiling. The Soho space is the second after the flagship store located in Stockholm.
Source: Ignant