In a time where, amid the stress of continual world crisis, a growing interest in the practice of mindfulness has emerged, BIKINI BERLIN brings a new perspective to the act of looking inwards. Inspired by a search for new meaning in the everyday, the Berlin-based concept mall has partnered with Staatsballett Berlin, the only major classical dance ensemble in Germany. Together they have created a visual essay that studies the beauty of bodies in slow motion.

By loading the video, you agree to Vimeo's privacy policy.
Learn more
Load video
Of course, ballet dance has been a mainstay of cultural fascination for centuries, from the court of King Louis XIV to Degas's dancers to Beyoncé's music video "Countdown". Most recently, dance wear has made its way back into fashion, with luxury brands like Rodarte, Lemaire, and Miu Miu center stage in its revival. The allure of the art form is undeniable: The seemingly effortless grace, exclusivity, and sophistication make ballet an understandable object of desire. In this case, however, another layer is at play.
There is a tender moment in the present work, consisting of a photo series and video film, when two ballerinas are side by side, resting their arms on each other partner's shoulders. The choreography is infused with a spirit of enquiry. The quietly meditative but arresting scene raises questions such as how we recognize our desire for being connected in the real world – and in the moment –, when we are continuously in motion, or how we relate to our own humanness through its movement.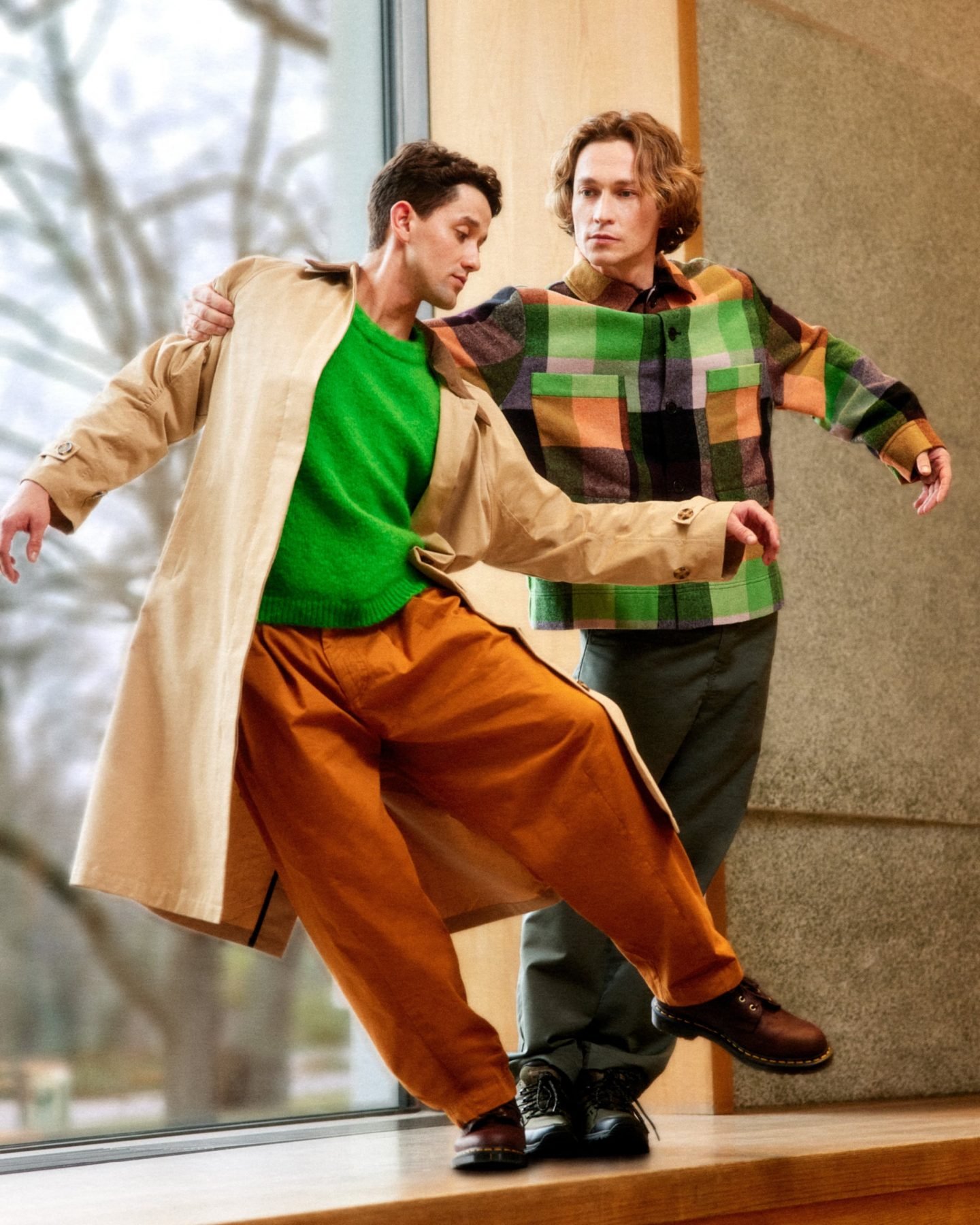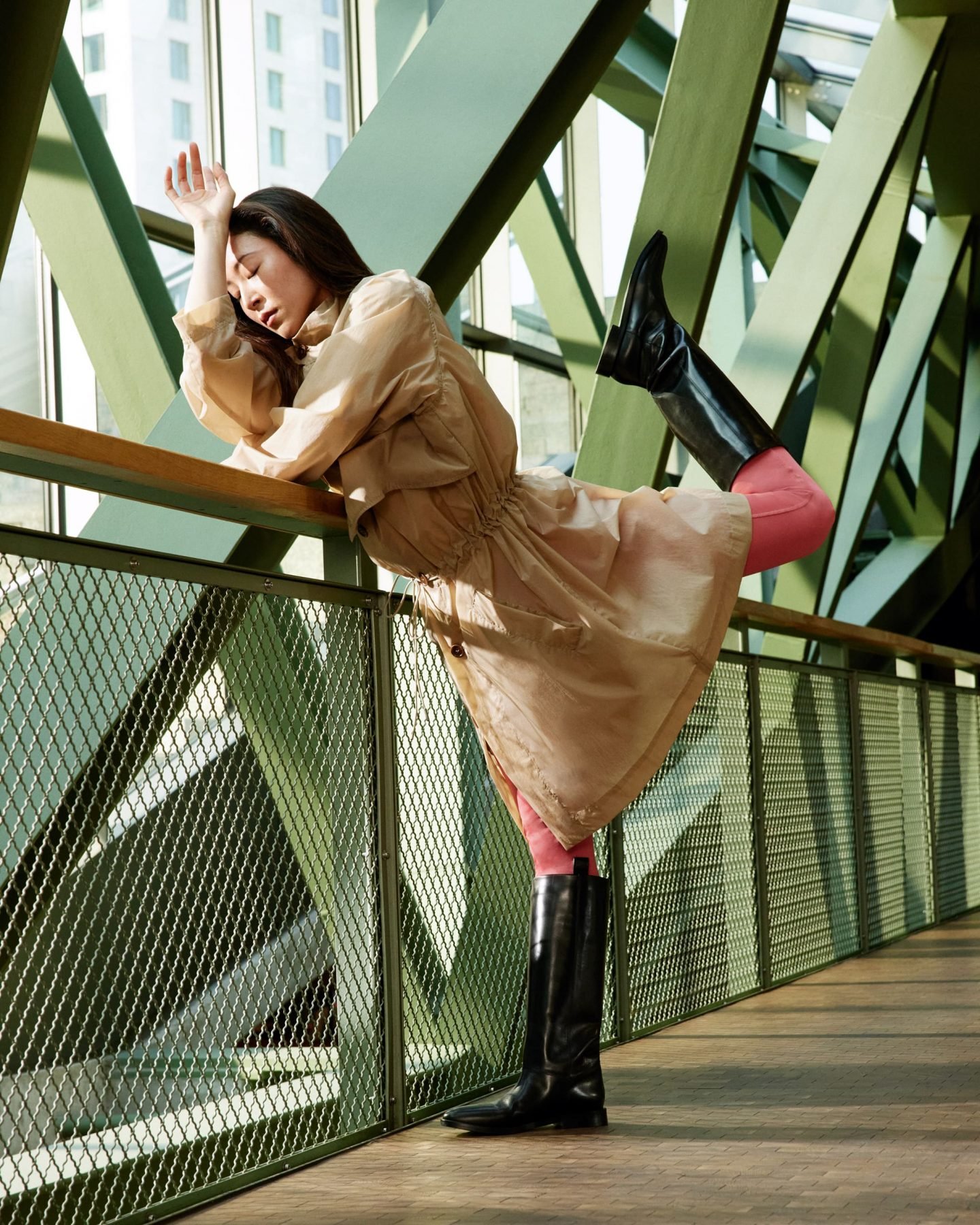 "Despite its rigidity, ballet expresses a kind of liberation I haven't found elsewhere often", says Julien Tavel. The Swiss photographer, internationally acclaimed for his work with standout publications like The New York Times' T Magazine, has spent two days capturing the dancers weaving around and through the architecture of BIKINI BERLIN, watching them explore their own sense of being bodies in motion, while also contemplating the gestures of the mall. Says Tavel: "At times the dancers pause, as if they are engaging in a silent, physical conversation with the surroundings". It is an ephemeral and emotional moment, affording us with a glimpse into the possible future of retail.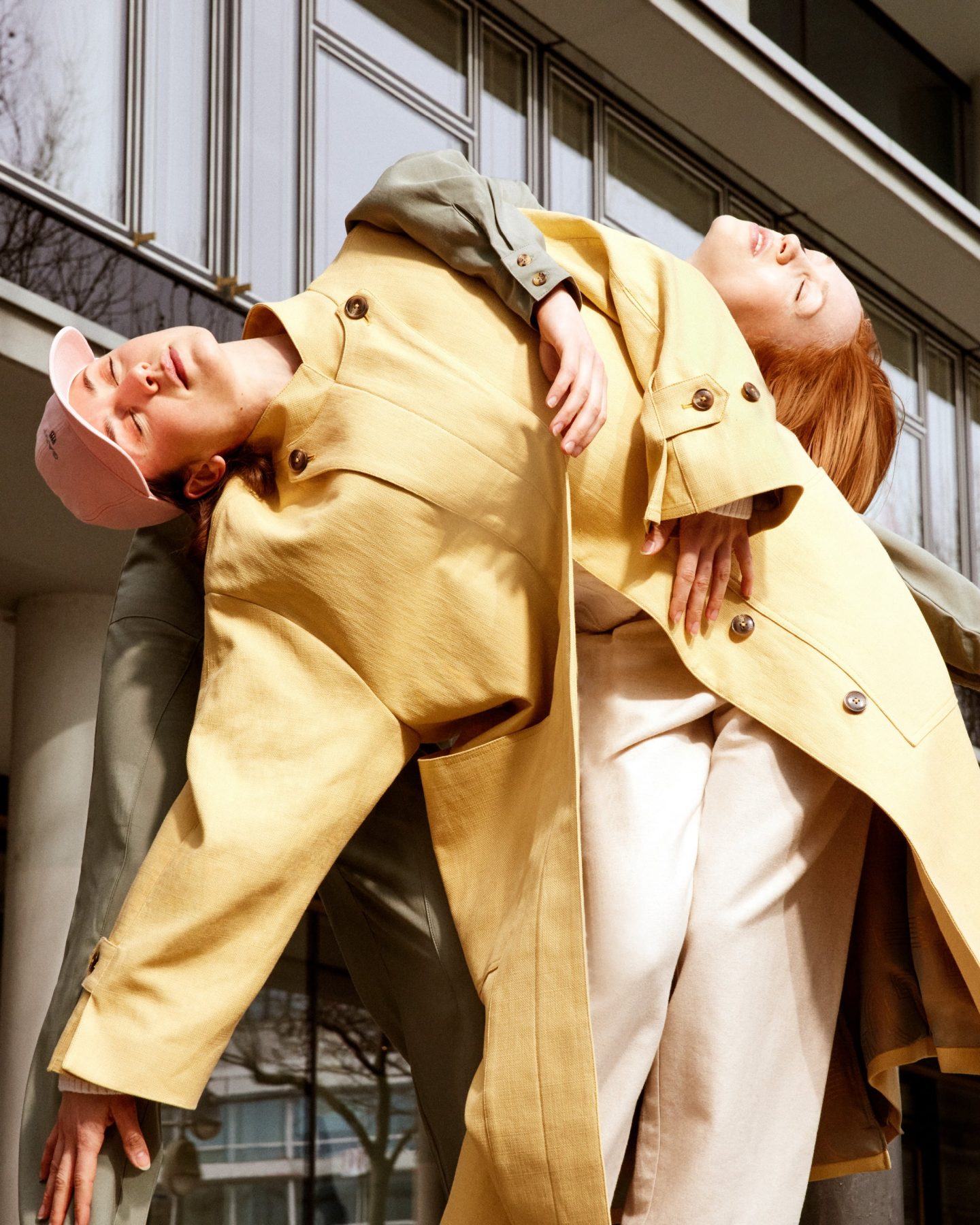 As work life binaries and ecological double standards are broken down in real-time, it means a rebrand of what and who a department store is for. That said, BIKINI BERLIN has long eschewed the mantras of trend hunting, instead making it a sought destination where pleasure meets sustainability, with a mix of attractions, from cultural and culinary adventures to outstanding experiences and an extraordinary roof top garden, in other words spaces that invite urbanites to linger. Needless to say, it will continue to cultivate new territory, transcending cultural and creative limits. 
If you want to keep up to date with the Berlin-based concept mall and all their upcoming campaigns, click here or visit bikiniberlin.de.
Source: Ignant