Raus: The Serenity-Inducing Cabins At One With Their Natural Surroundings – ADC
What happens when the bustling city becomes too much for you? You either grit your teeth and bear it, or you can leave the hectic life behind and find physical and psychological respite in the rural land for a little while. Since its inception a year ago, this has been Raus' mission: to offer city dwellers sustainable and boutique retreats nestled in the wild—remote enough for complete relaxation yet close enough to the city for a spontaneous escape.
Time spent in nature is good medicine for the soul—Berlin-based start-up Raus knows this all too well. Founded by three childhood friends with a shared passion for the outdoors—Dr. Christopher Eilers, Johanna Ahlers, and Julian Trautwein—the young company is harnessing the therapeutic power of nature to provide design-driven urbanites with magical stays away from the plagues of city life. Since 2021, the trio has been placing self-sufficient rentable cabins in forests, on rolling hills and in lush pastoral fields across Germany. The goal? An ambitious yet important one: to empower people to disconnect from to-do lists and notifications and reconnect instead with nature and their personal wellbeing.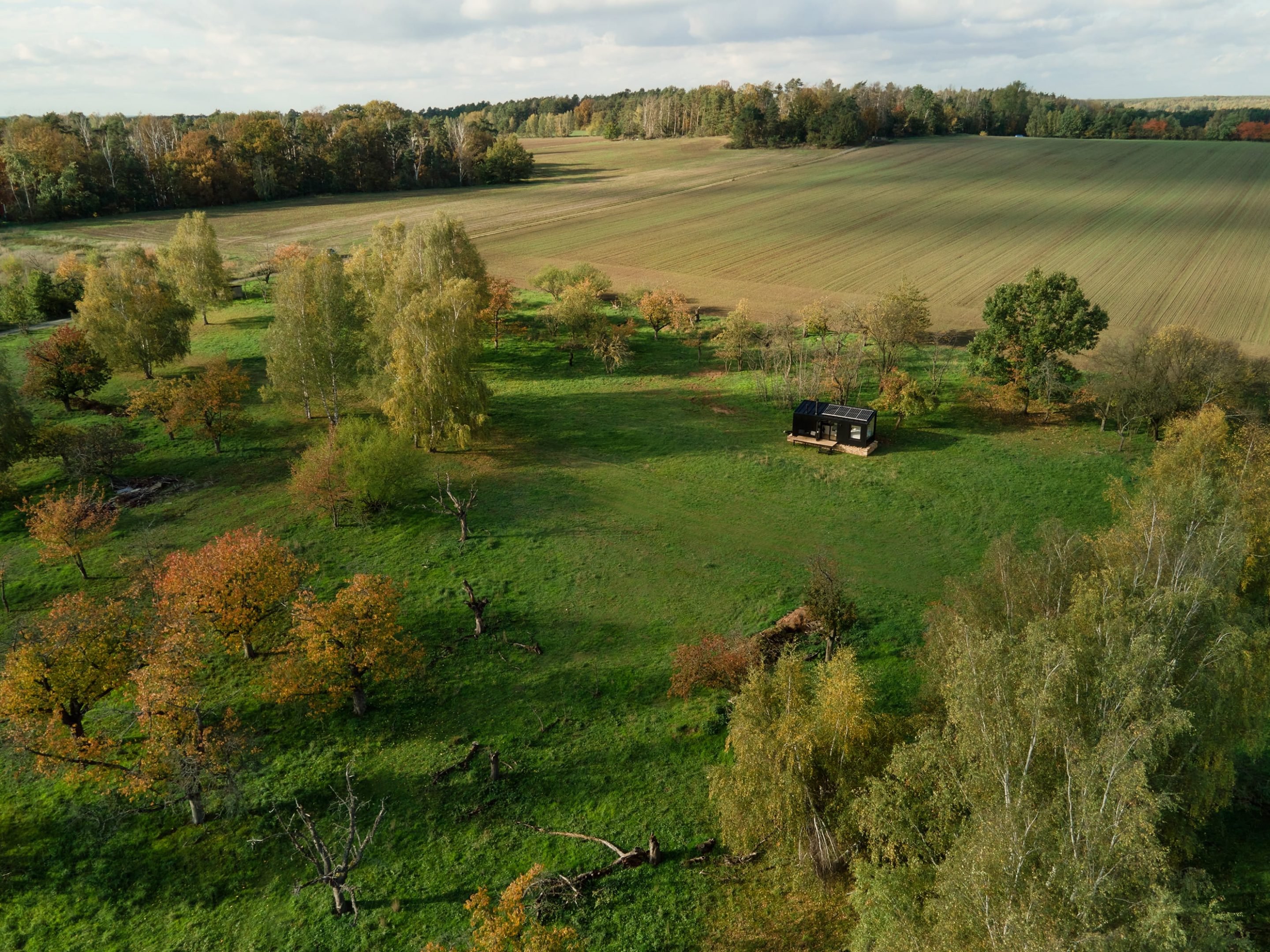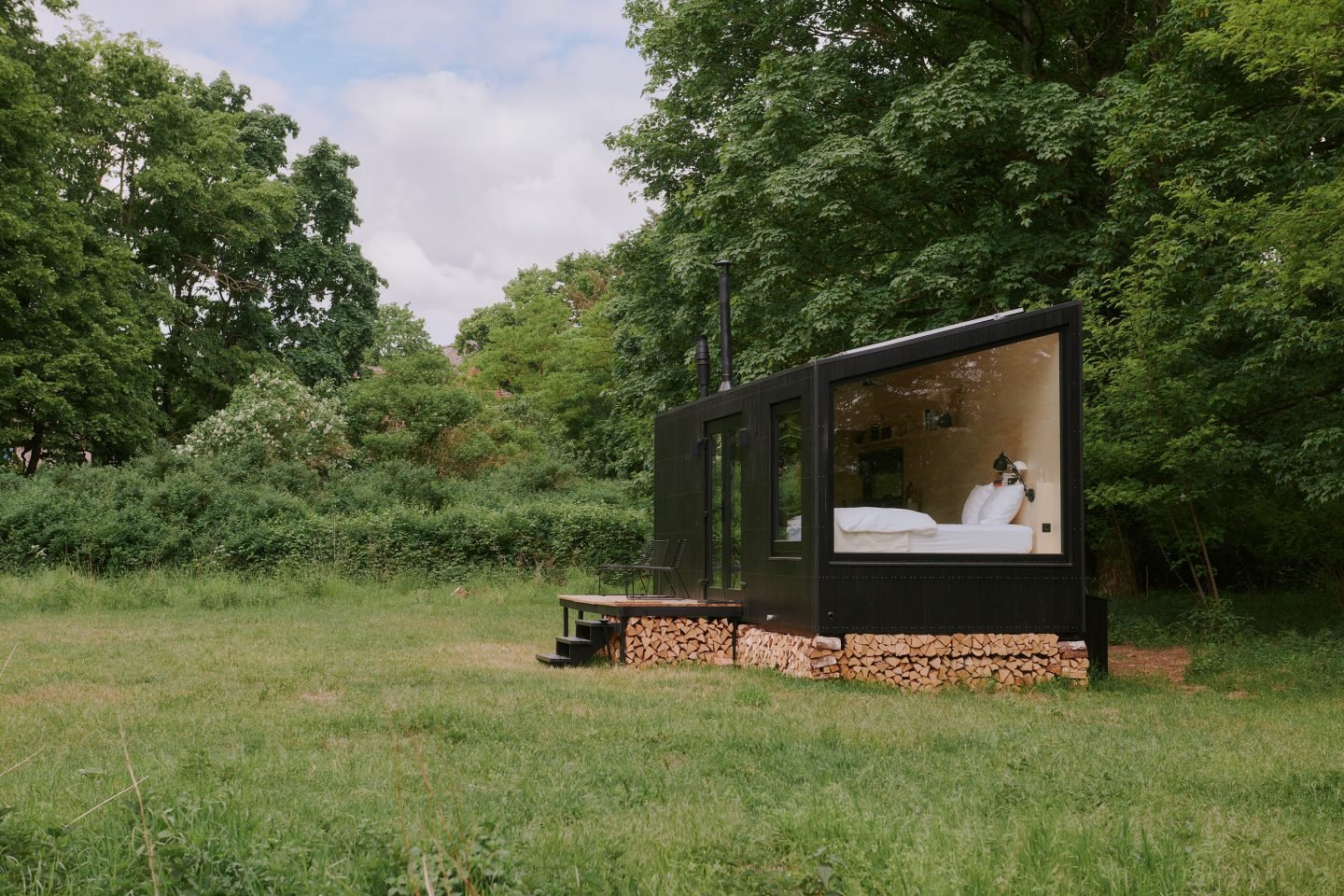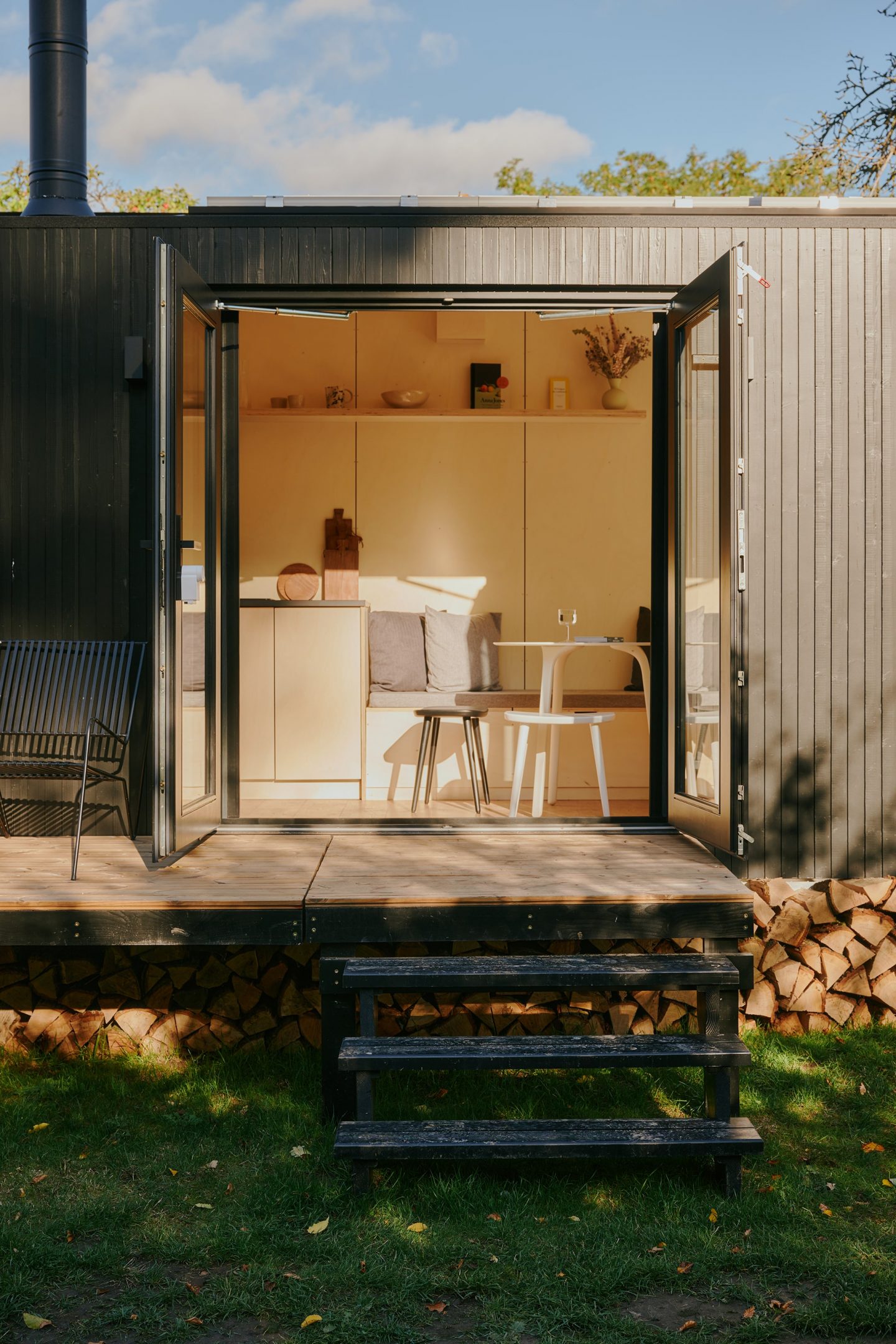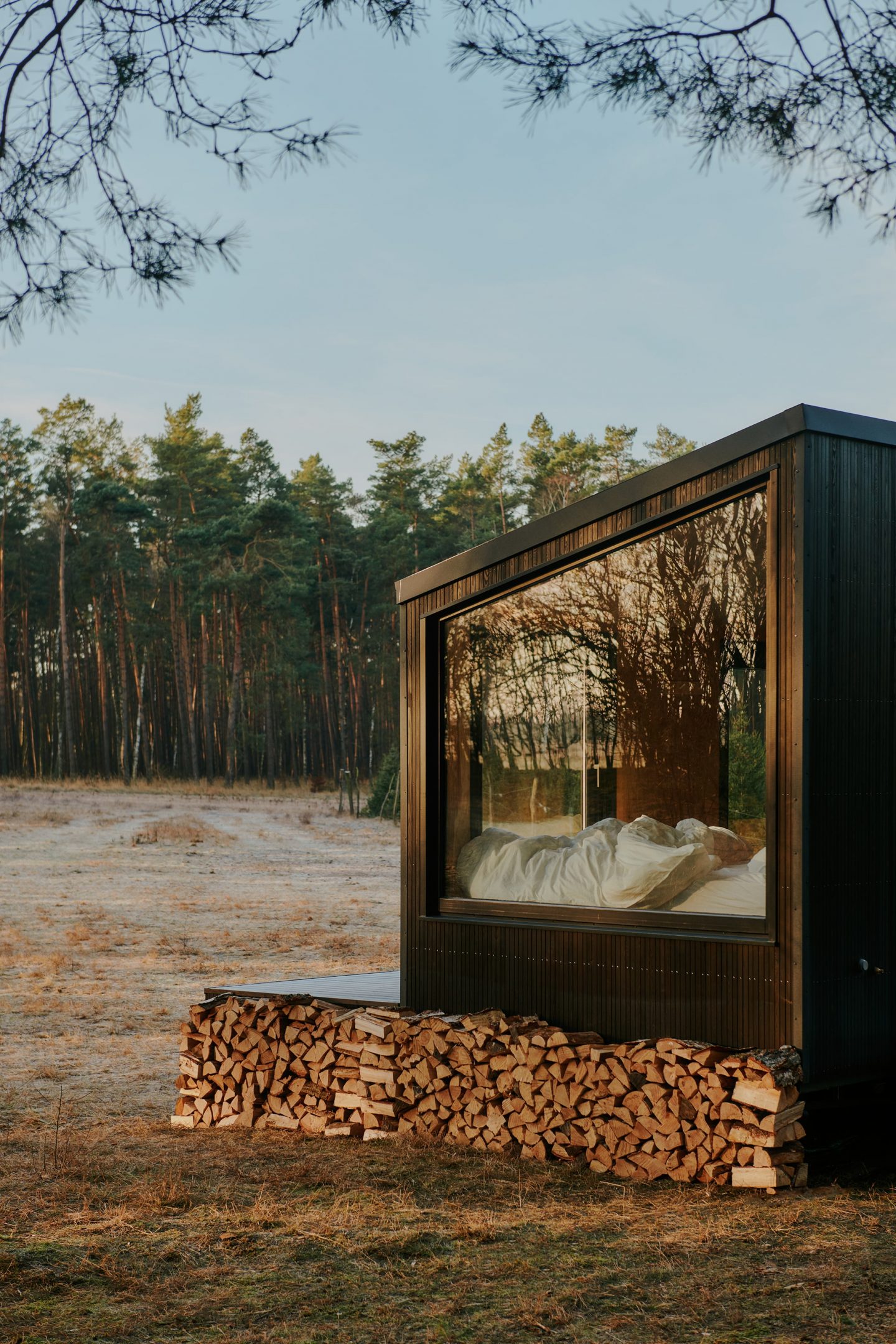 Nestled in quaint local farmlands a short drive from Germany's major cities, the different Raus sites offer unique opportunities to spend short periods immersed in nature's beauty. Arriving at the locations already feels like an escape—sounds of cars, trains, and chatter are instantly replaced with the delicate sounds of bugs and trees; as urban skylines become roaming animals and expansive views of lush trees. Away from all responsibilities, guests find themselves enveloped by the stillness of nature, gently encouraged to observe and connect with it, with its rhythms, sounds and smells——whether that entails long forest walks, lounging on a sundeck, or lazing around in bed while stargazing.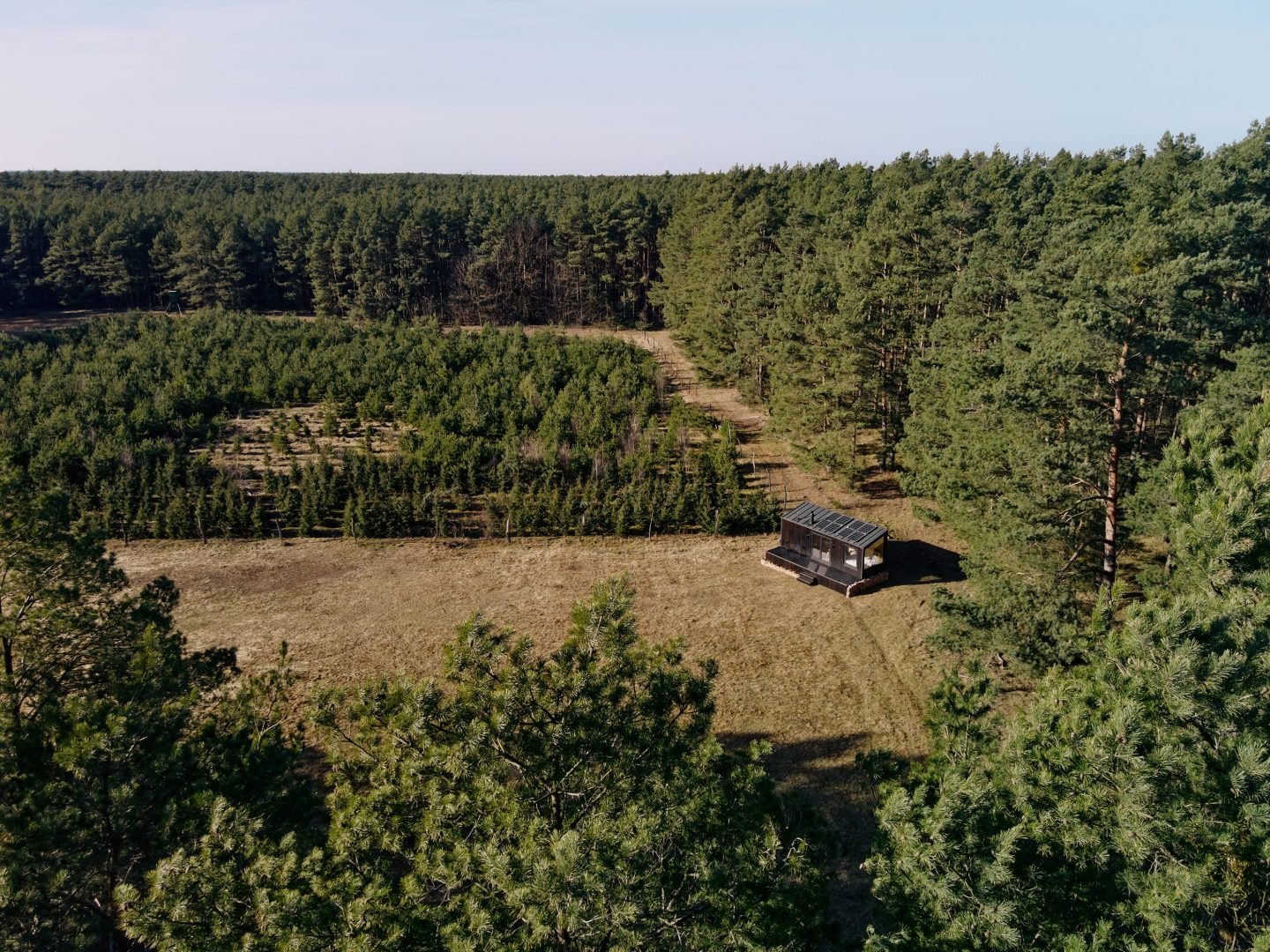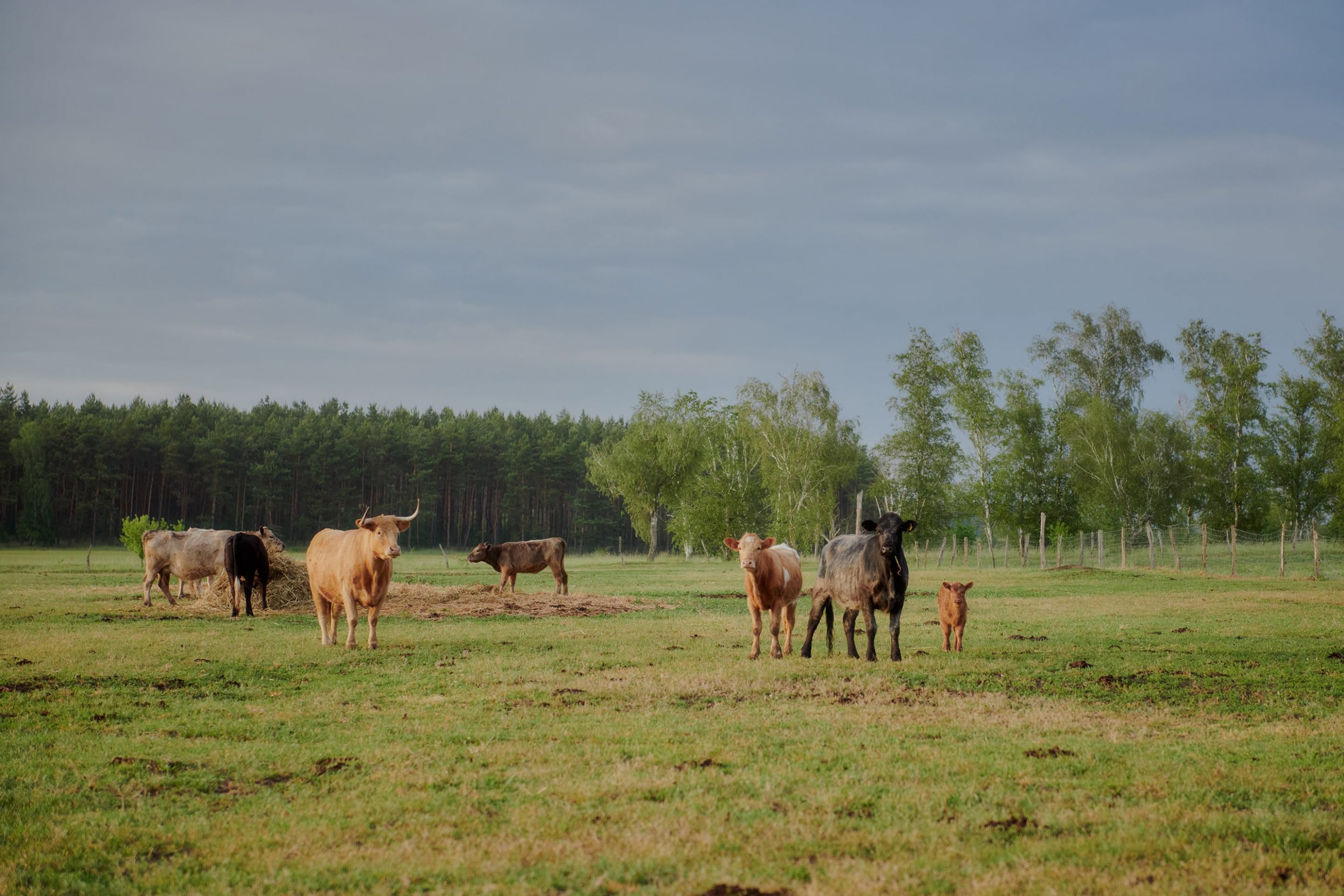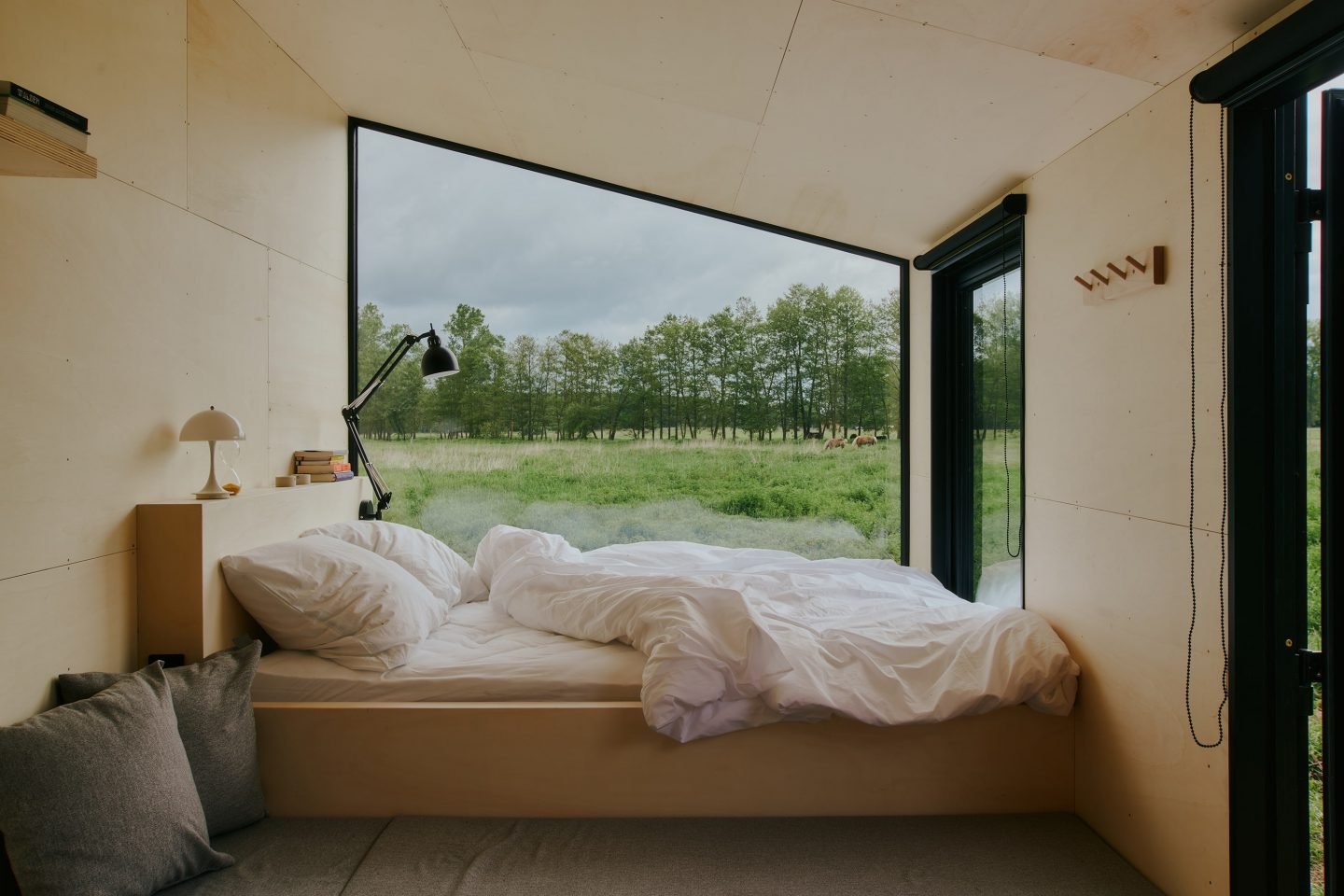 An escape into nature was a crucial consideration in the very design of the cabins. Engulfed in untouched, ragged natural beauty, the retreats feature a simple material palette and colors that promote the building's integration into the rural surroundings. Cutting a sharp architectural figure yet blending organically with nature without overpowering it, they draw on and embrace the lush landscapes they are set in exquisitely—offering a dreamy, almost mystical escape while remaining humble, functional, and, most important, respectful. Nature preservation and sustainability are of paramount importance to Raus. Built in an eco-friendly way with natural and recycled materials and equipped with solar panels, the cabins encourage conscious energy consumption while respecting the different sites' sensitive nature.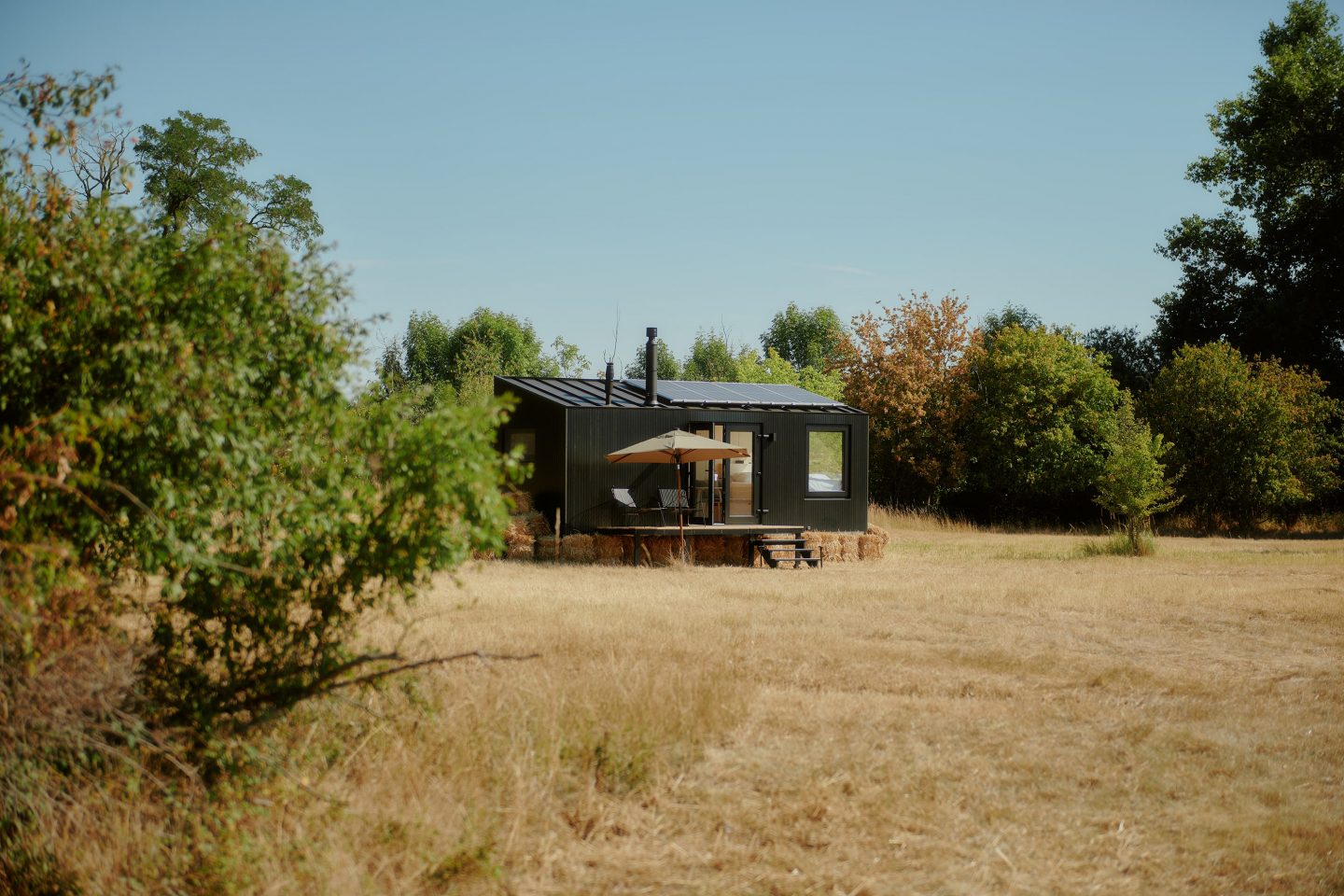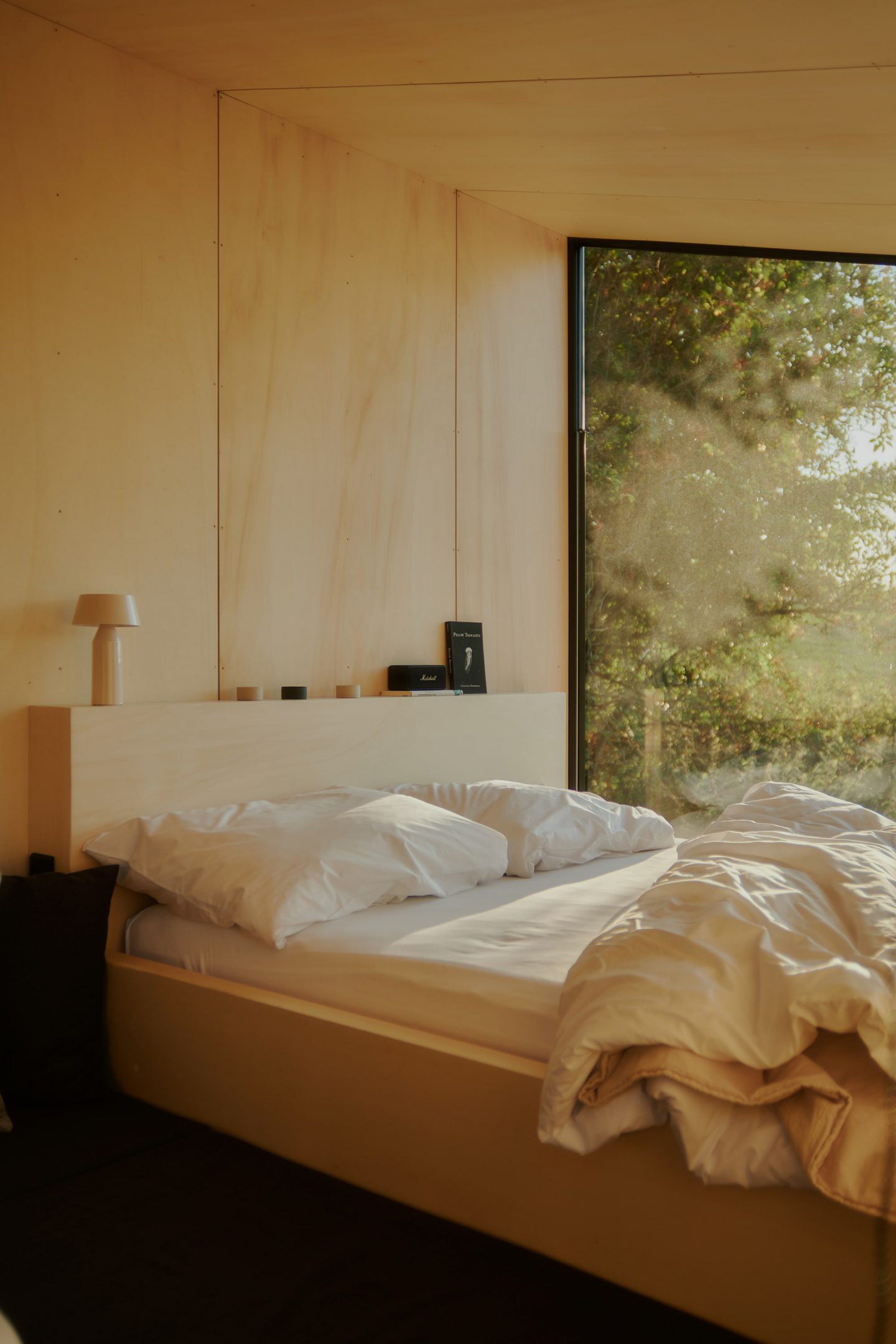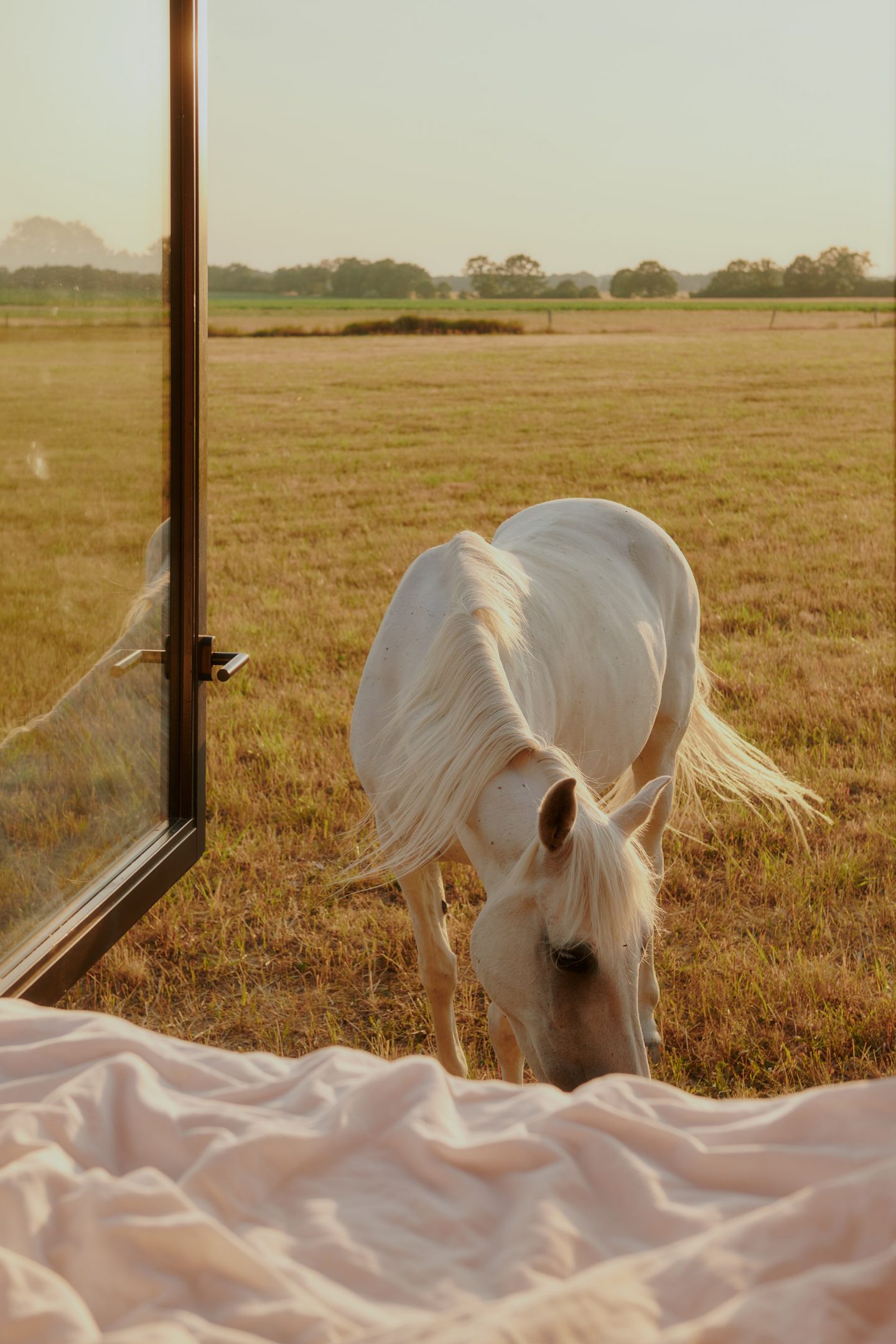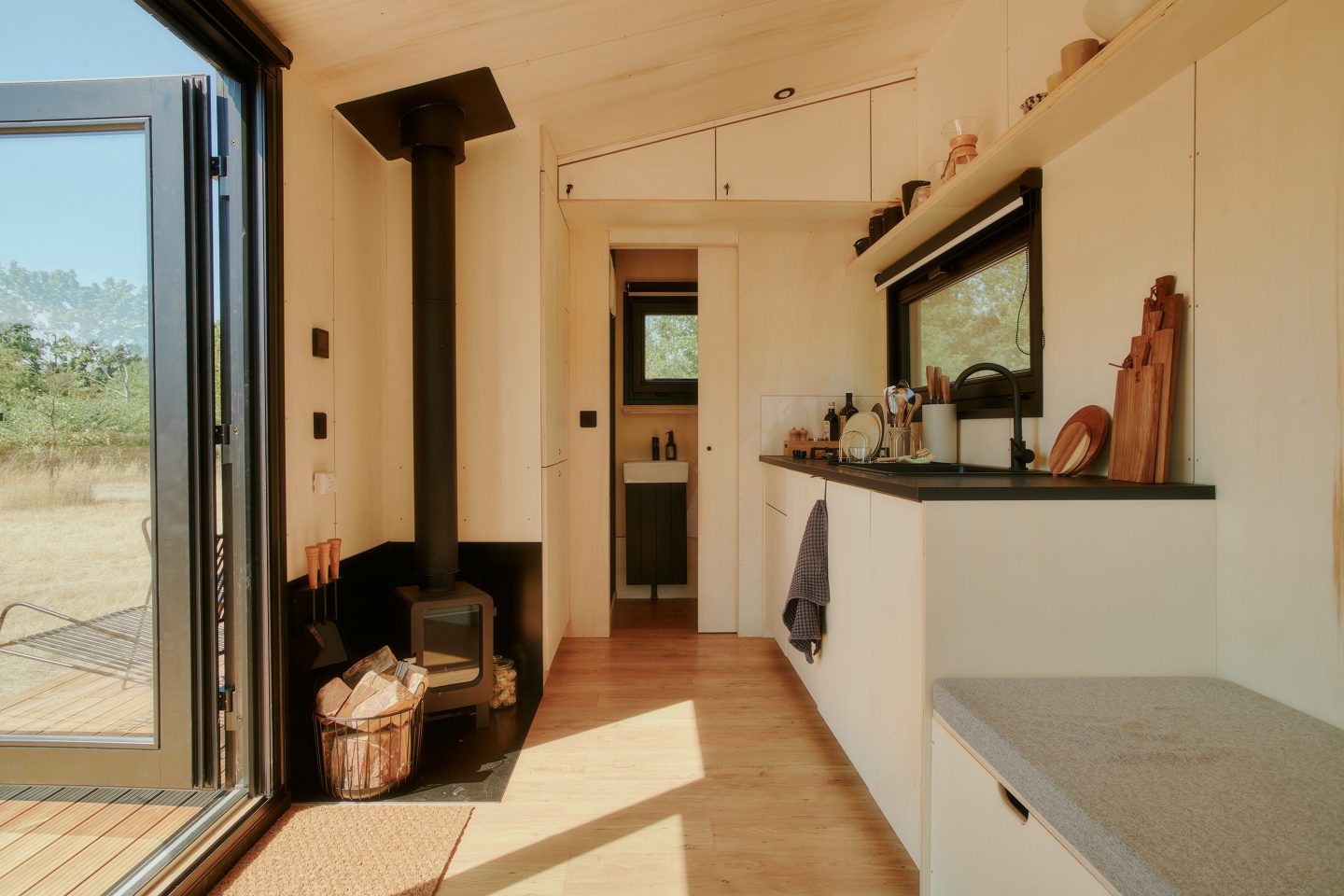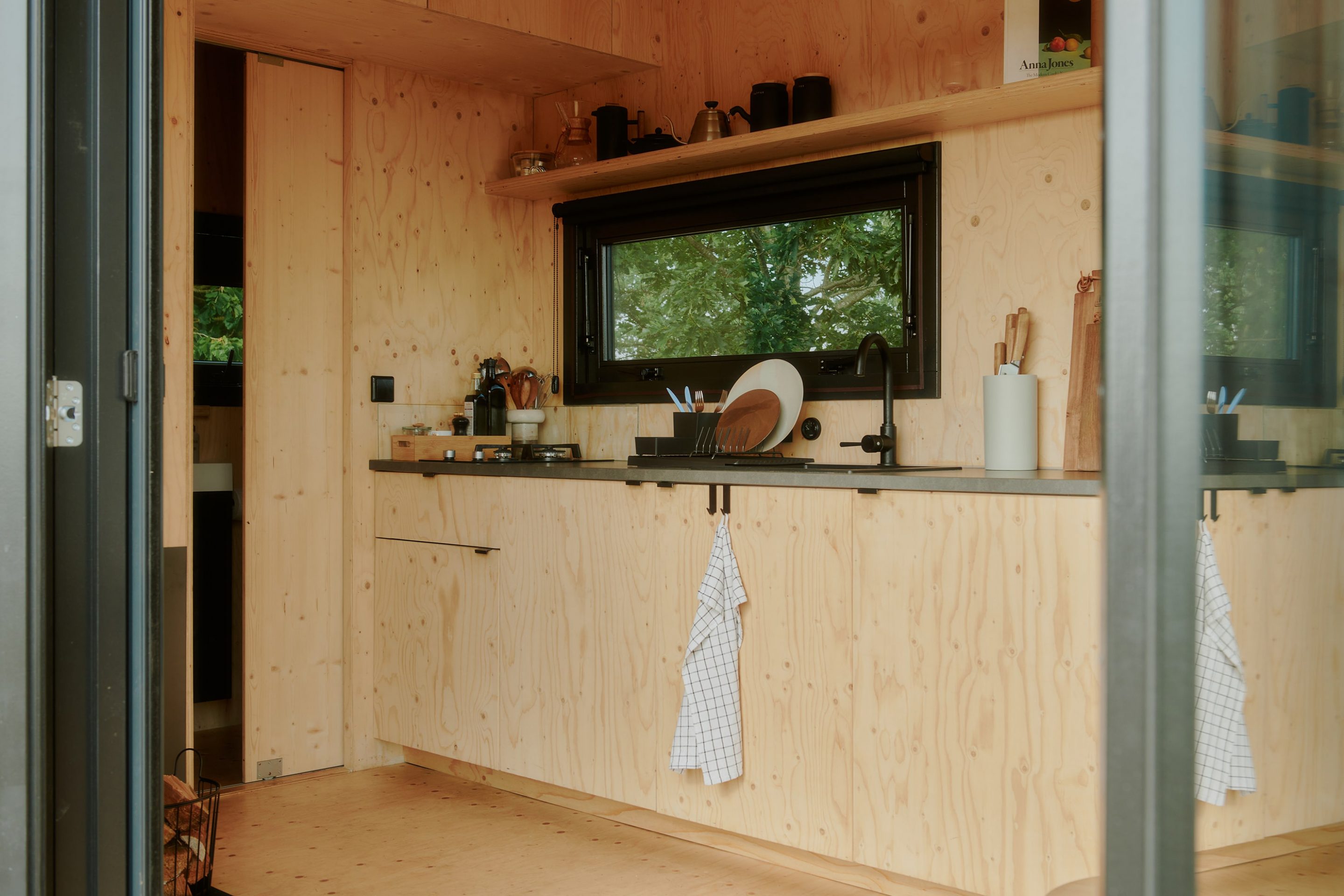 The Raus team ensured that each cabin would also harness the power of their surroundings to maximum effect, with each space promoting a pursuit of quiet reflection. Throughout, large windows and openings draw the gaze toward the leafy surrounds, inviting contemplation at every turn and underlining the main protagonist: the calming, soothing landscapes outside. Created alongside a team of architects, designers, and sustainability experts, all cabins feature minimalist yet comfortable interiors, transforming the mysterious wooden shell into a warm, welcoming atmosphere. Each is furnished with a high standard of design and comfort; equipped with queen mattresses and quilted duvets, modern kitchens, ergonomic bathrooms in tune with nature, charming fireplaces and sun terraces. Minimal and cozy, the retreats offer a digitized guest experience, with no paperwork or handovers, for undisturbed stays with a touch of modern luxury. Fascinating in their design are especially the improved models—though more dramatic and austere—designed in collaboration with Denmark-born, Berlin-based architect Sigurd Larsen. Conceived as small rooms with one big room, the boxy cabin Schlossgarten debuted this past spring with a blackened interior and several skylights for an even more immersive experience.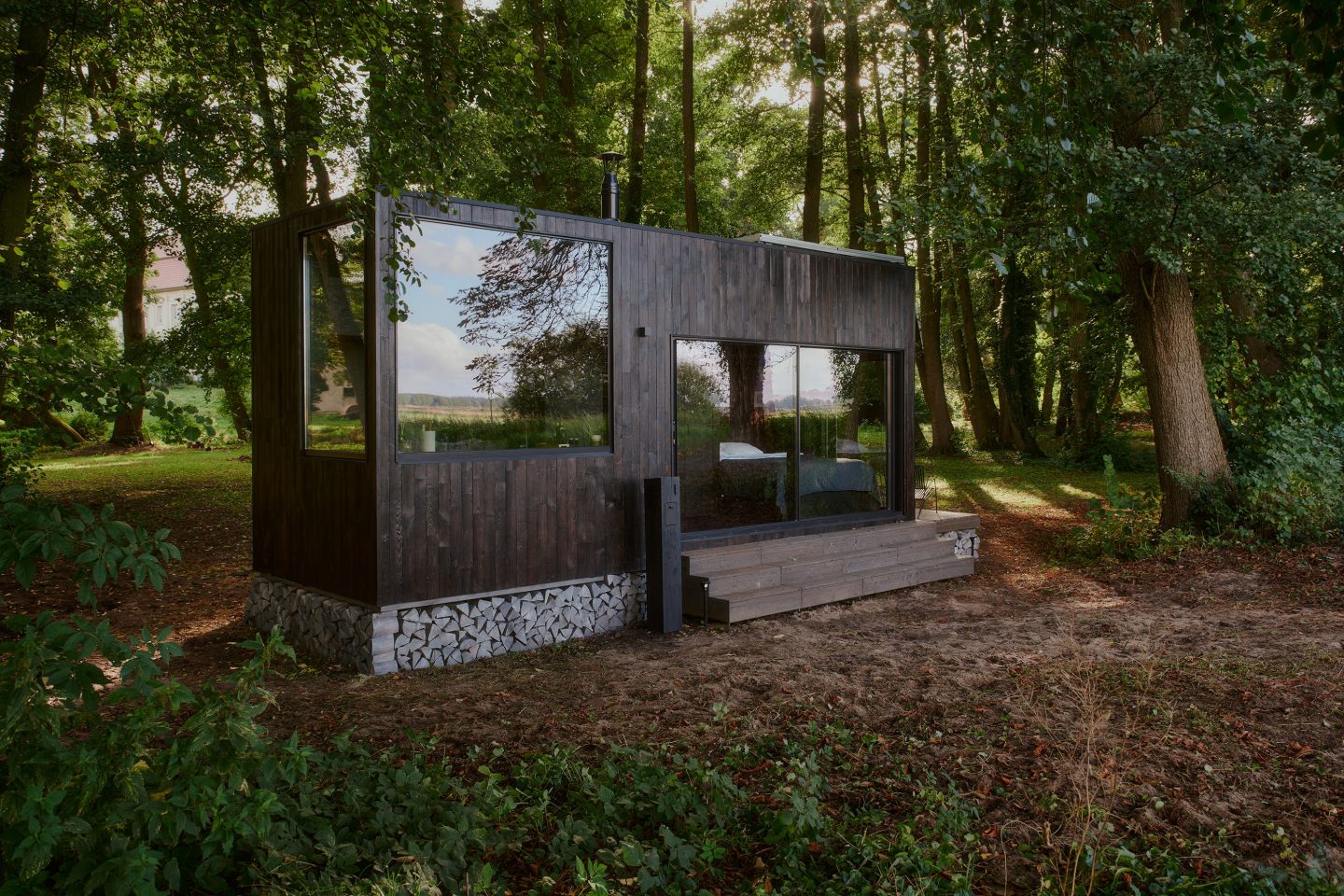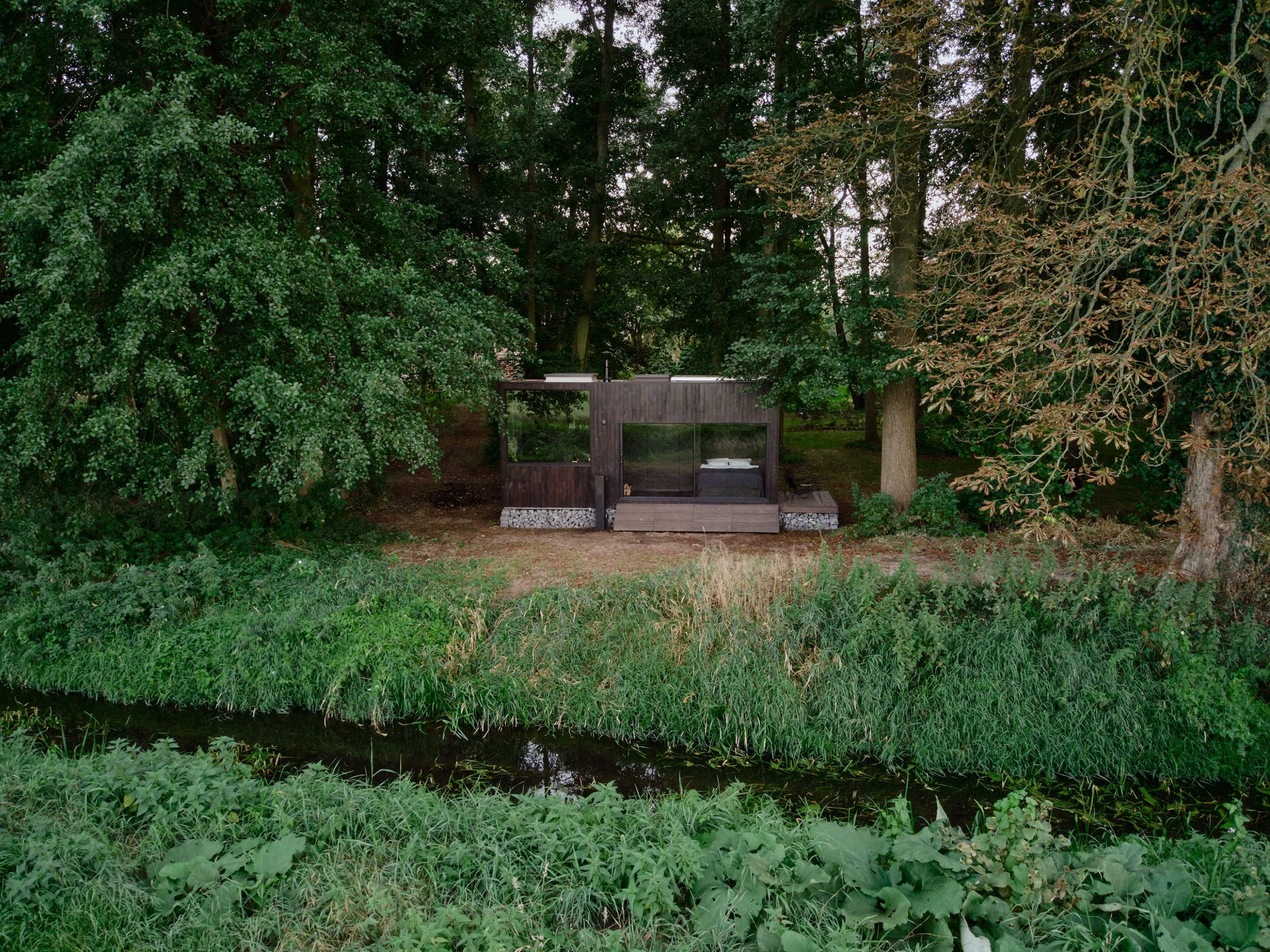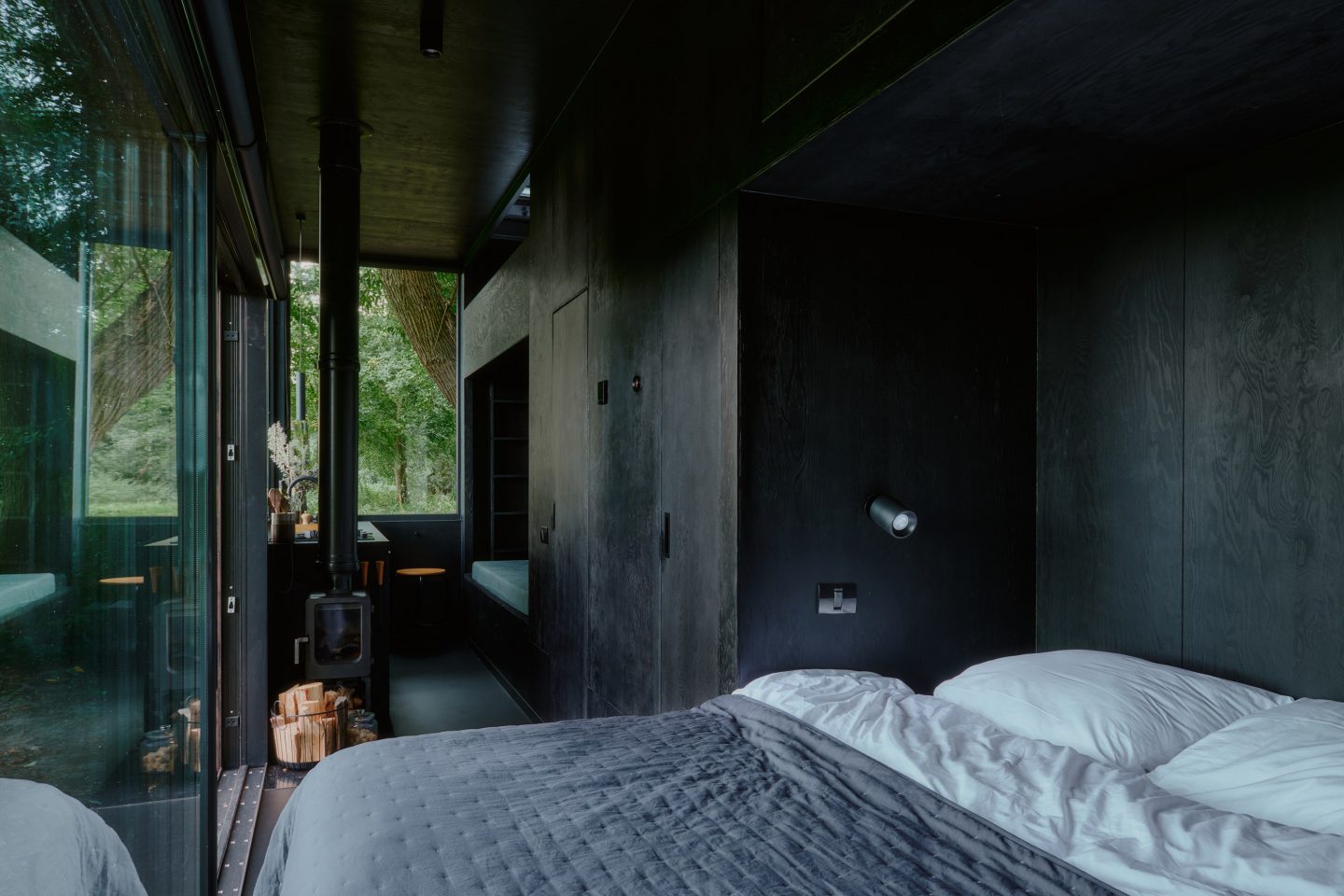 Just one year after their launch, the Raus cabins are in wild demand all year round. Among the latest additions is Lindenblick, between Hamburg and Berlin, with two charming cabins sitting among lush pasturelands with linden trees. Building on its tremendous success, the company has also recently launched the Raus Lodge Landsitz in an idyllic setting near the German city of Hannover. Intended as the first community site, the location features three identical cabins of 16-square-meters—ideal for families and friends—among apple trees and hilly landscapes; each with access to an open lounge, a dining area with deckchairs and barbecue facilities. Here, togetherness, seclusion, and adventure go hand in hand, with activities including bicycle tours, alpaca hikes and a sauna and hot tub to thoroughly soak up the uniqueness of the place.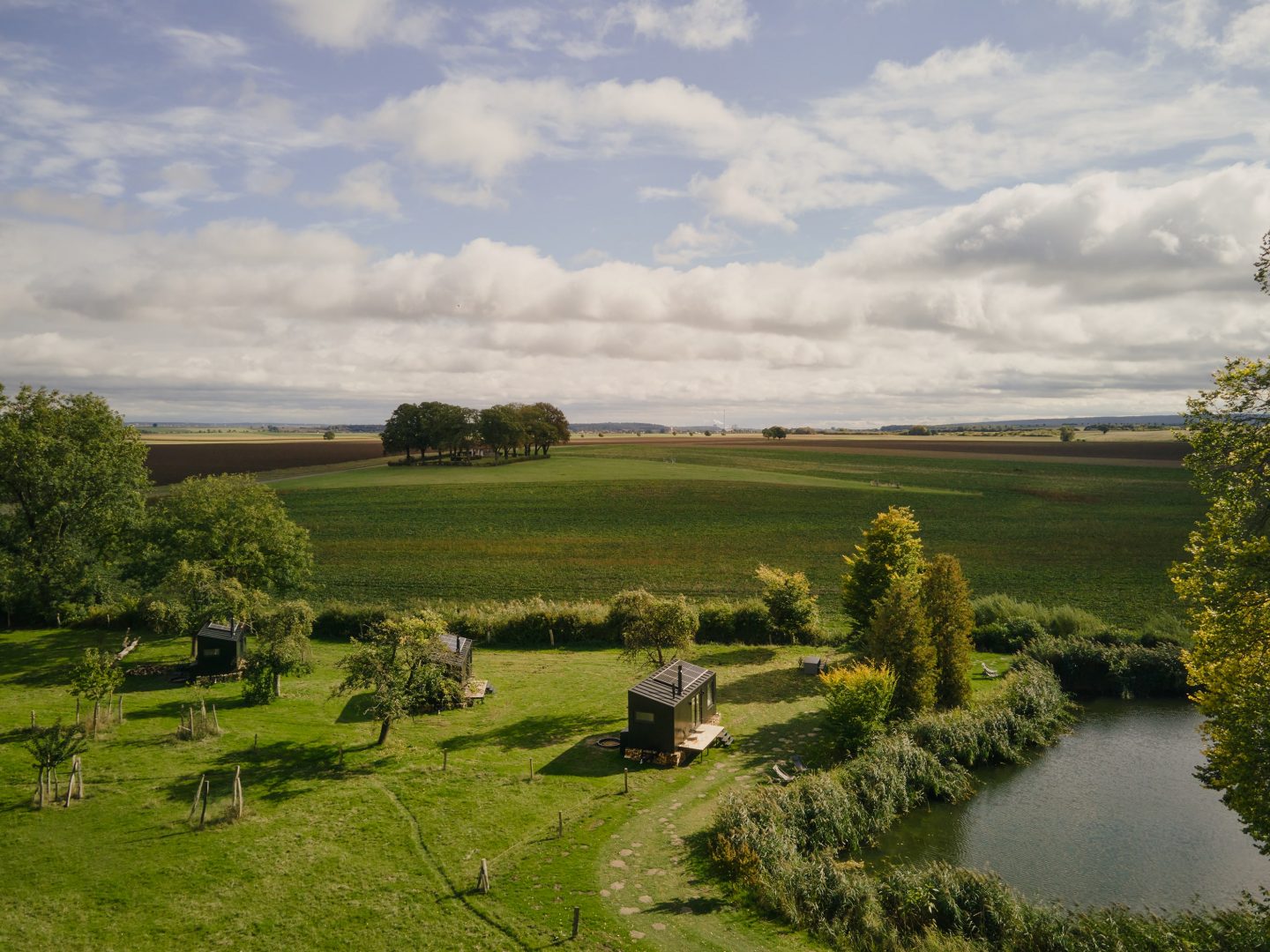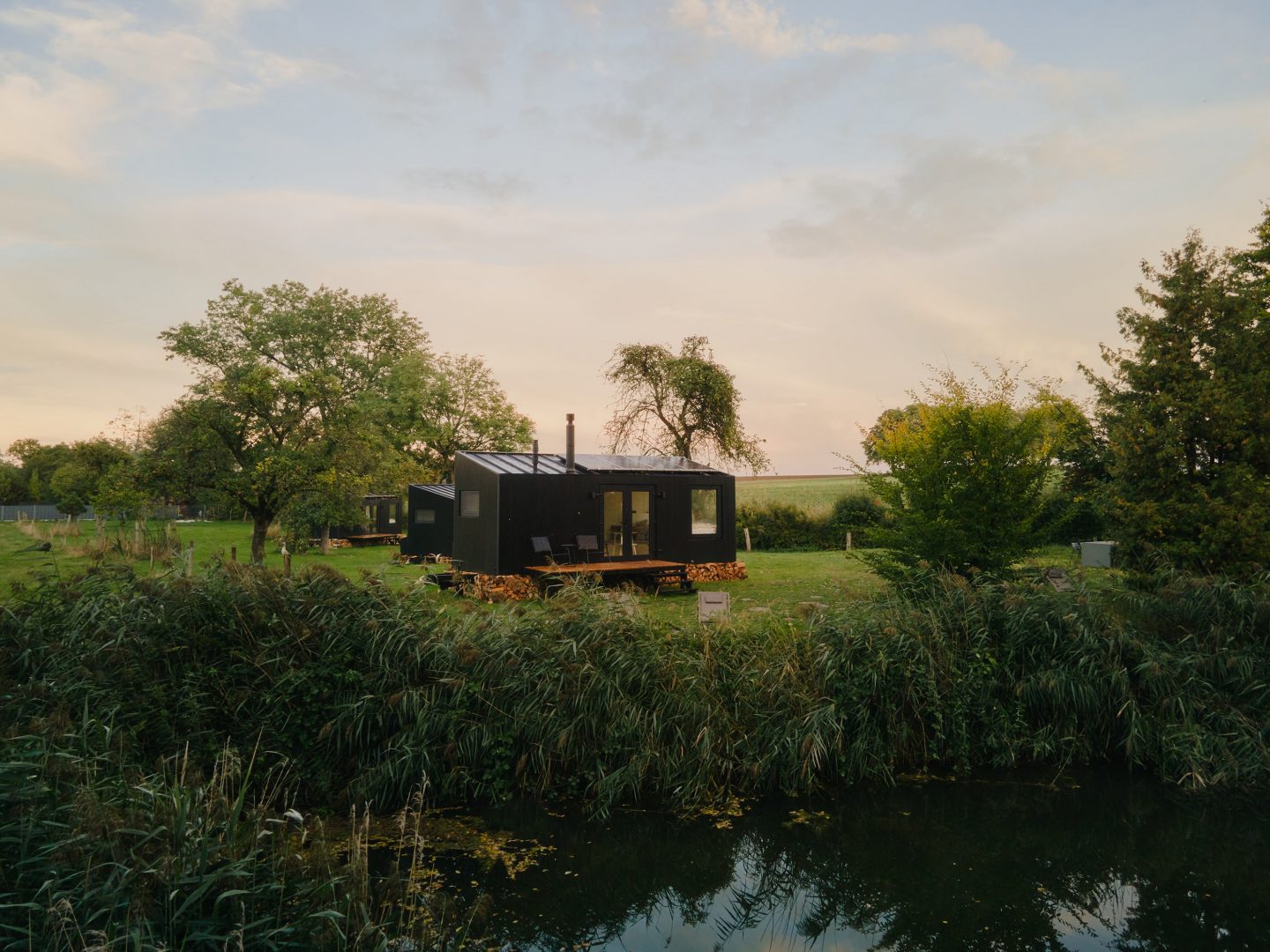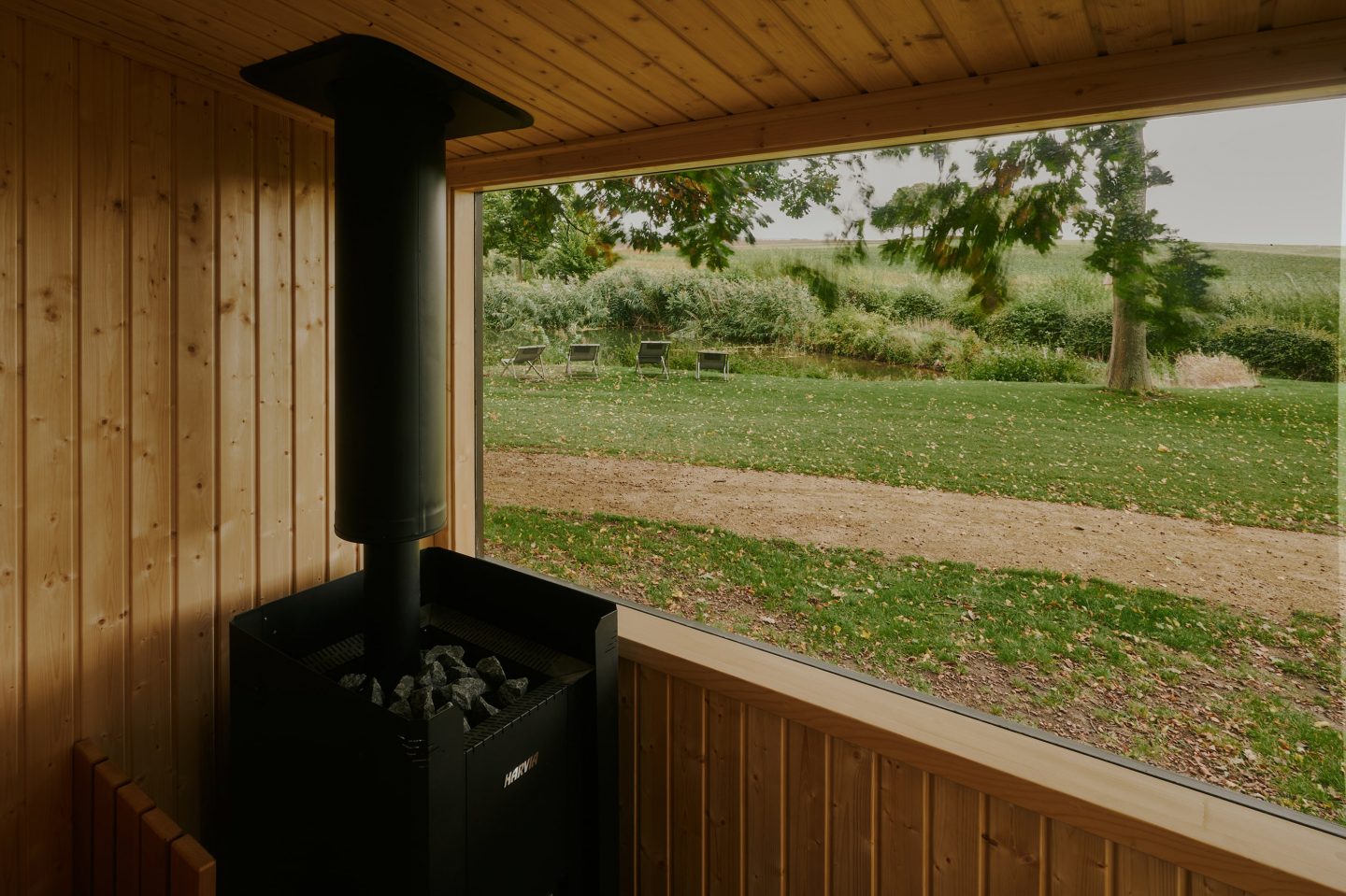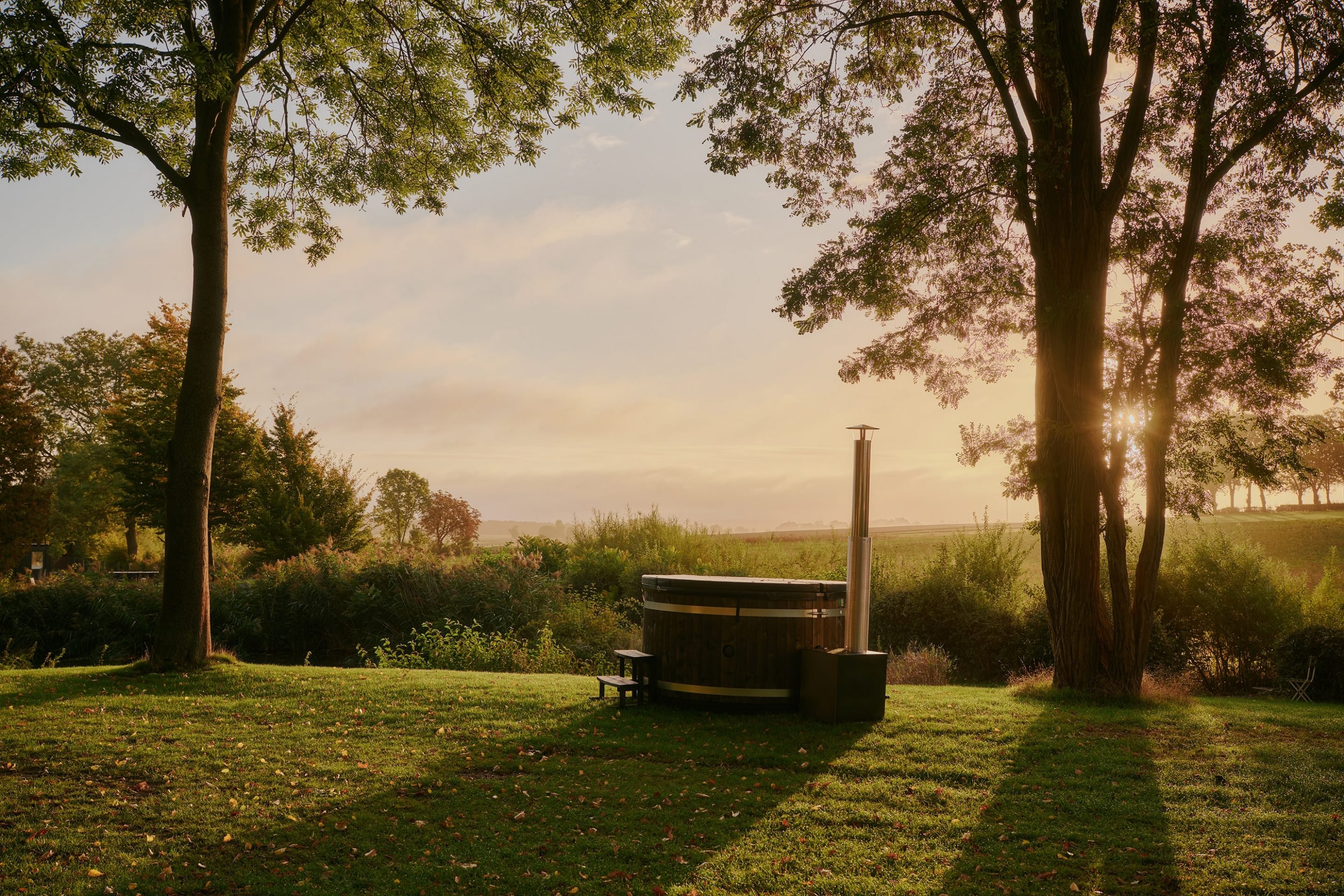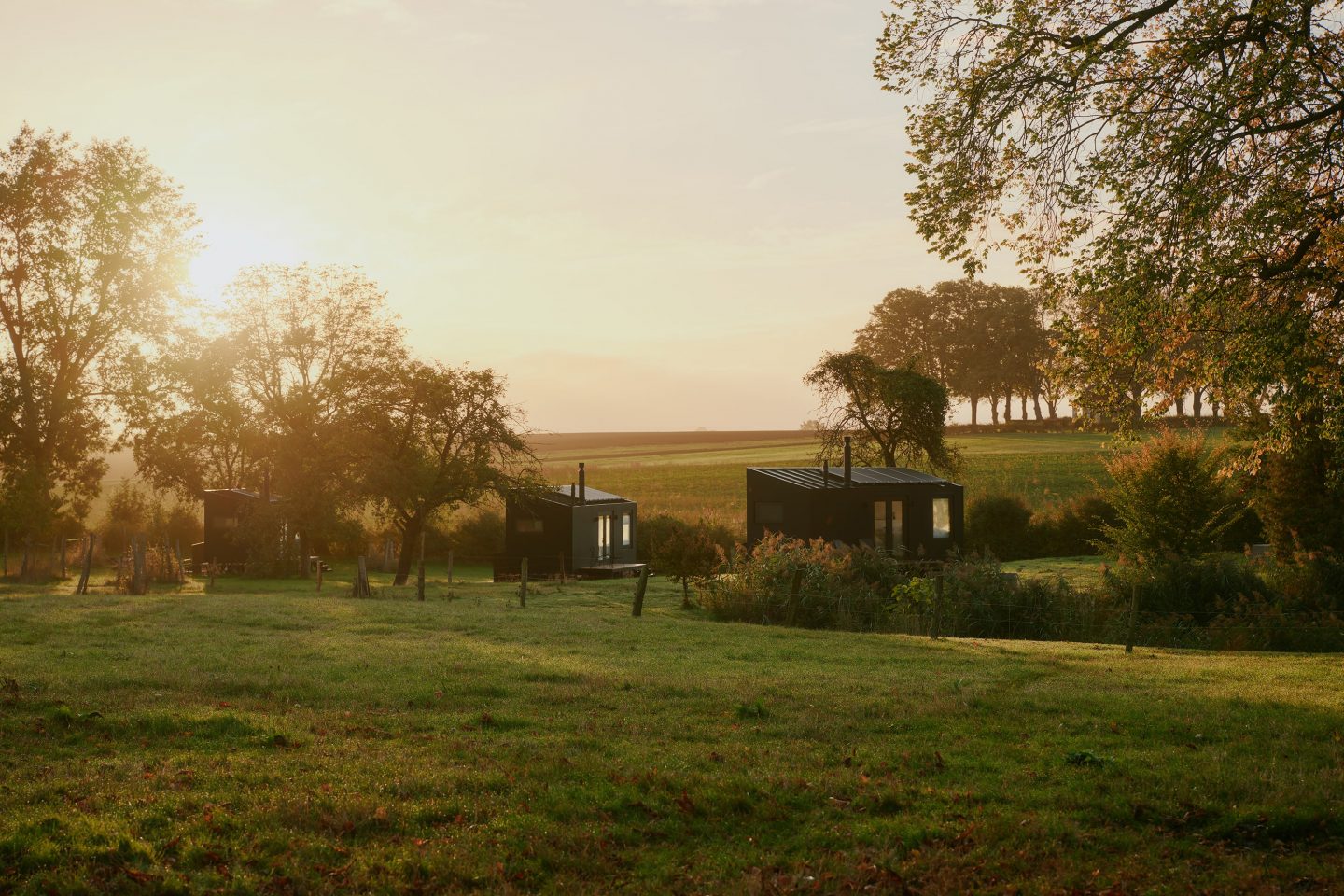 Simple, compact, and surrounded by nature, the contemporary cabins by Raus are the ultimate form of retreat—they are exquisite places to unwind, find balance in one's busy routine, or to simply tap into the fascinating powers of the outdoors. Besides offering humble yet memorable experiences, Raus is also reshaping hospitality and the very concept of nature immersion. Their cabins go beyond mere accommodation; they are a sanctuary that brings sustainability, sculptural aesthetic, and a feeling-at-home atmosphere together. Our wanderlust has never been so potent.
Source: Ignant