Ben Storms' Inflated Designs Evoke A Lasting Sense Of Wonder – ADC

Antwerp-based designer Ben Storms combines innovative craftsmanship with creative ingenuity to create impossible-looking yet functional sculptural pieces. Made of inflated stainless steel, brass, copper, or glass, his illusory cushion-shaped objects defy expectations and preconceptions of materials, shapes, and functions.
In his vast work, the Belgian designer plays with common notions of materiality, pushing the boundaries of familiar materials to achieve mind-bending pieces that confuse viewers while drawing them in. Storms reinterprets furniture pieces—ranging from table to wall pieces—using cutting-edge manufacturing technologies that alter the appearance and structural properties of materials with unpredictable results. Among his best explorations are 'In Hale'—a monumental coffee table made of a massive piece of marble gently floating on top of a metal cushion—and 'Ex Hale'—a marble table which challenges materials associations with solidity and weight by appearing as soft as a cushion. Other awe-inspiring designs include 'Twin Mirrors'—two identically shaped, wall-mounted inflated mirrors, one in stainless steel, the other in marble, both with distorting reflections—and his 'In Hale' and 'Ex Hale' wall pieces in cooper, brass or stainless steel, all mimicking the shapes of monumental hanging cushions. In his latest projects, the designer has further expanded on his consistent research into blown shapes, this time using glass—casted and given density akin to natural stone, contradicting in the end result both the transparency and lightness traditionally associated with the material. Poetic and playful, Storms' designs are more than just sculptural captivating objects, they are an artwork in and of itself, one that challenges our perception of reality and the very concept of design.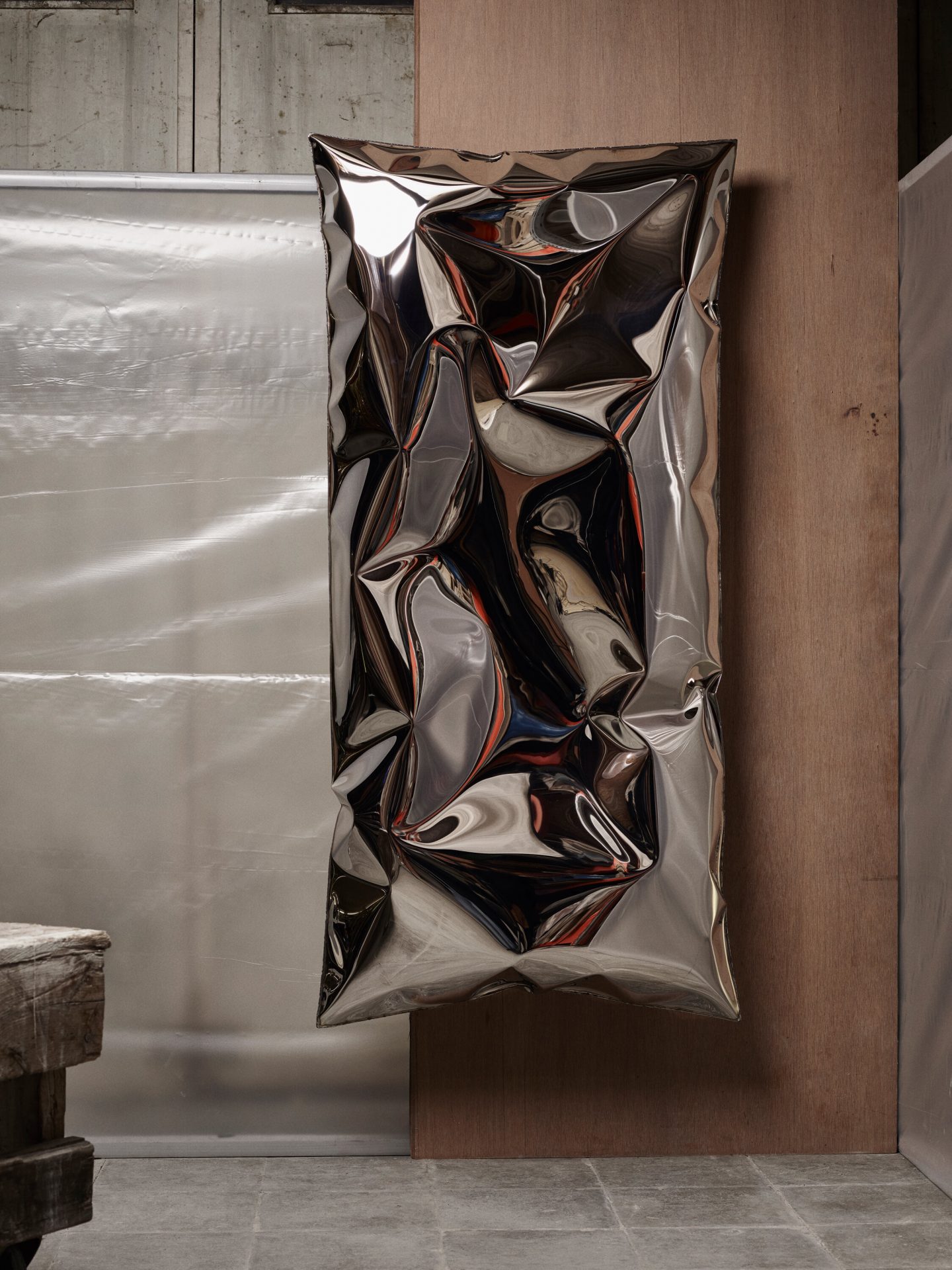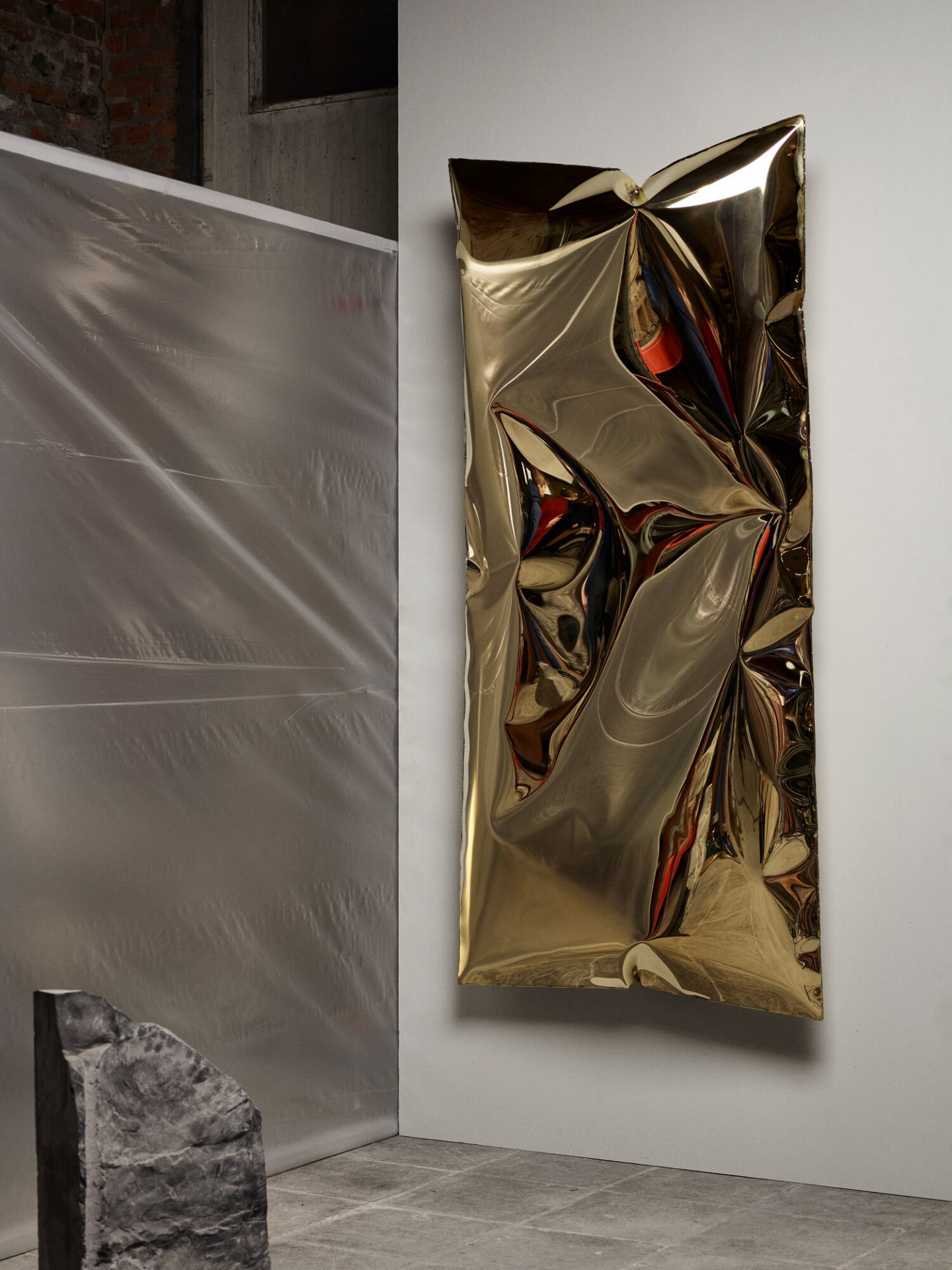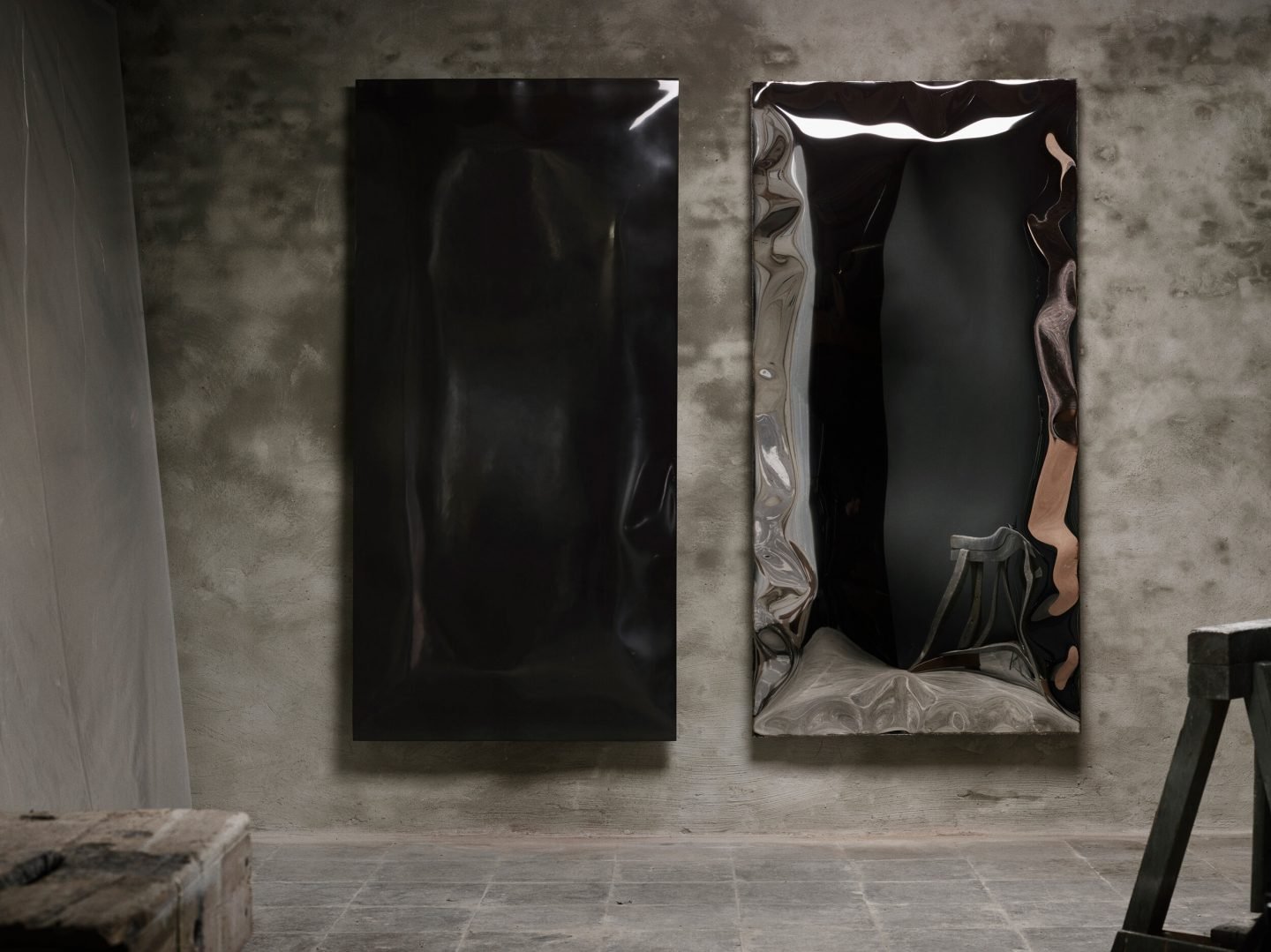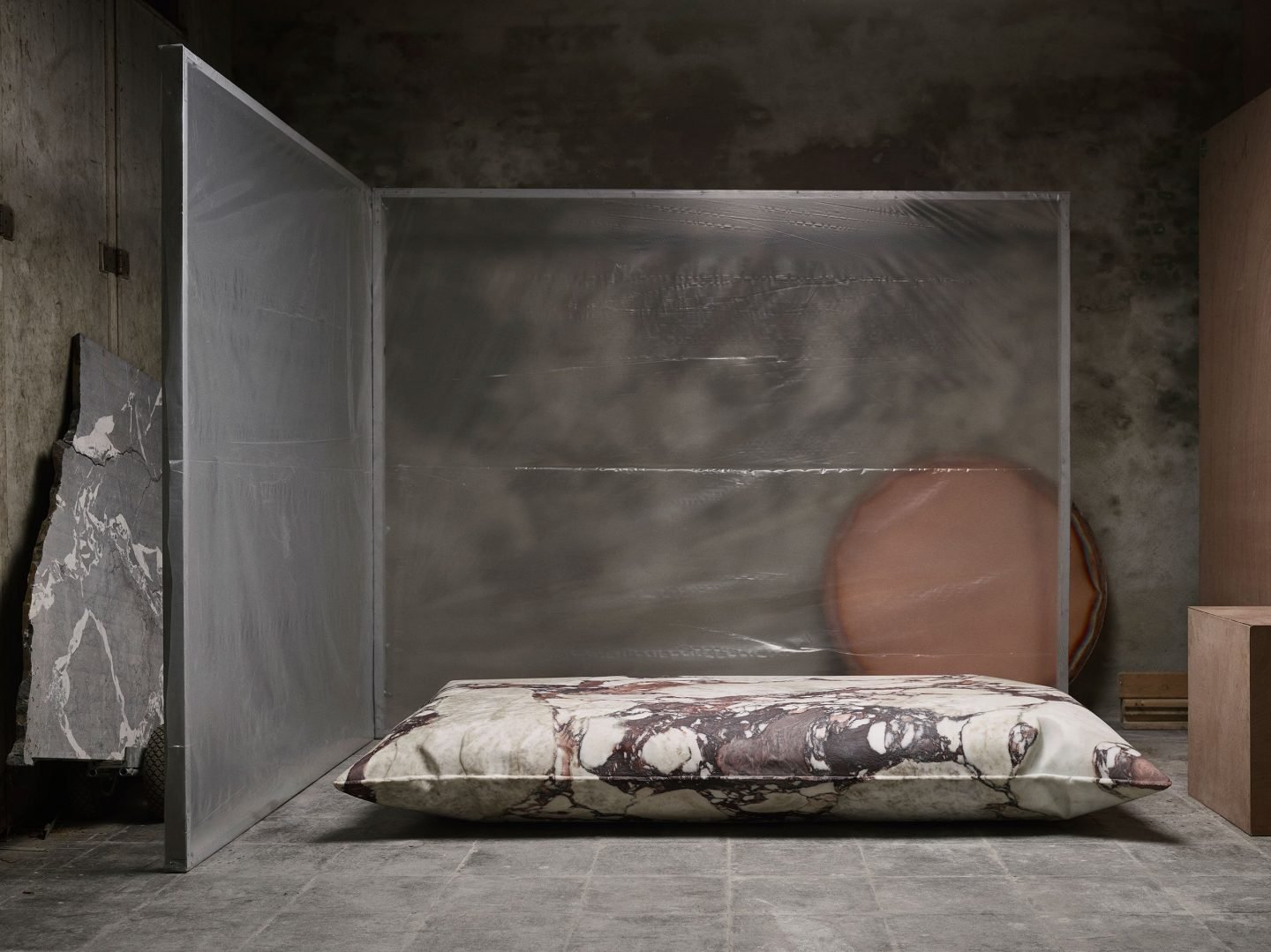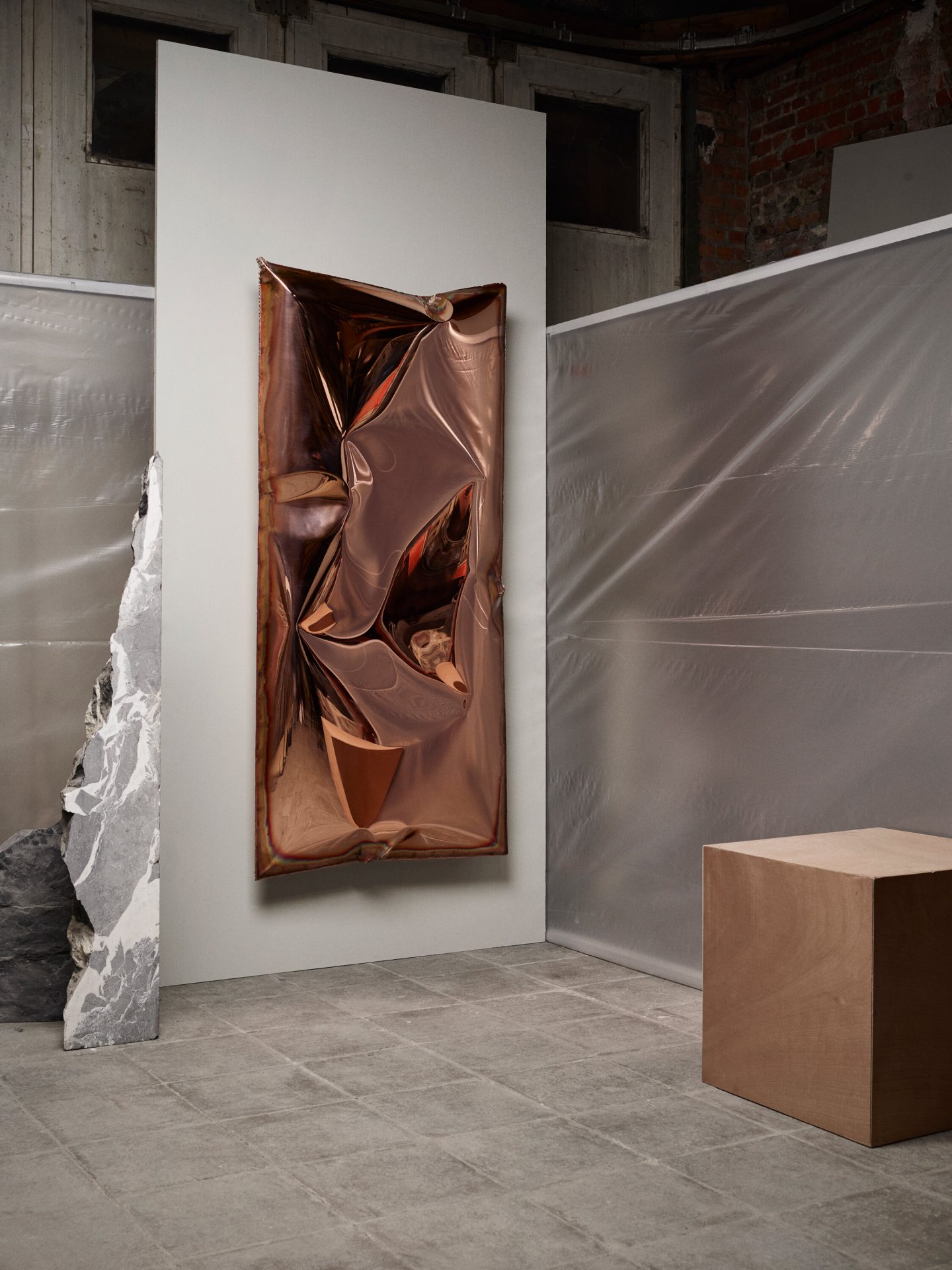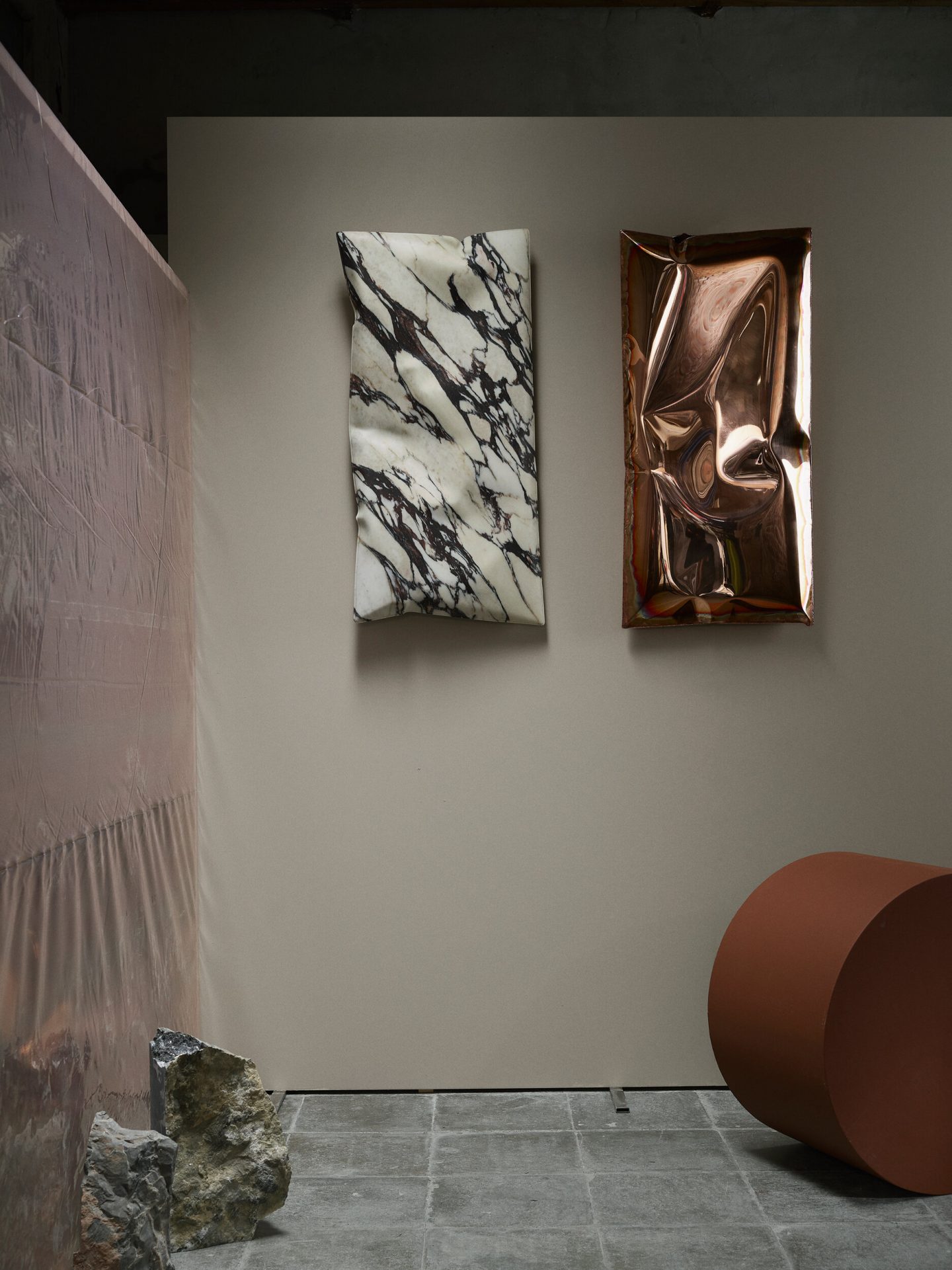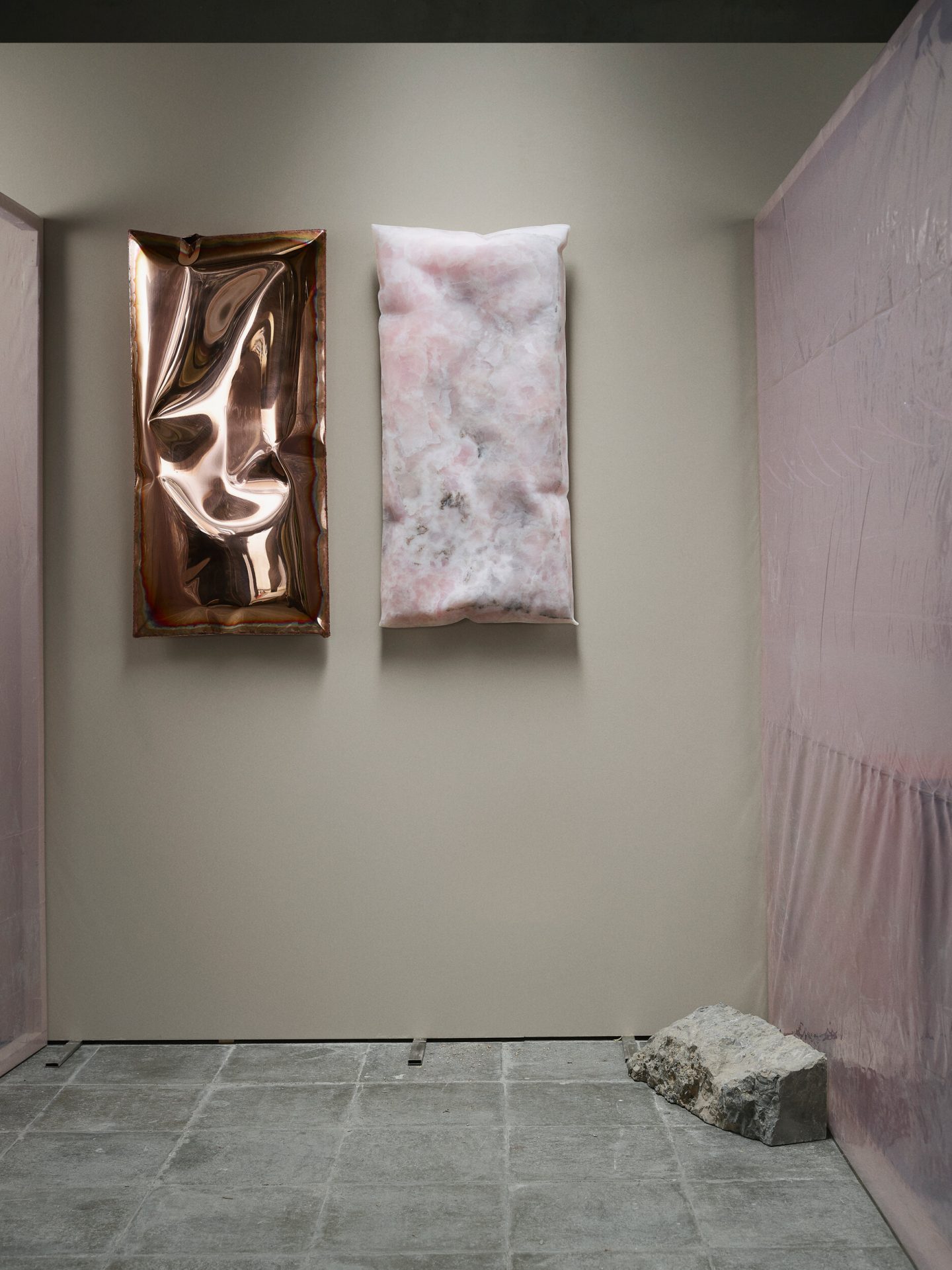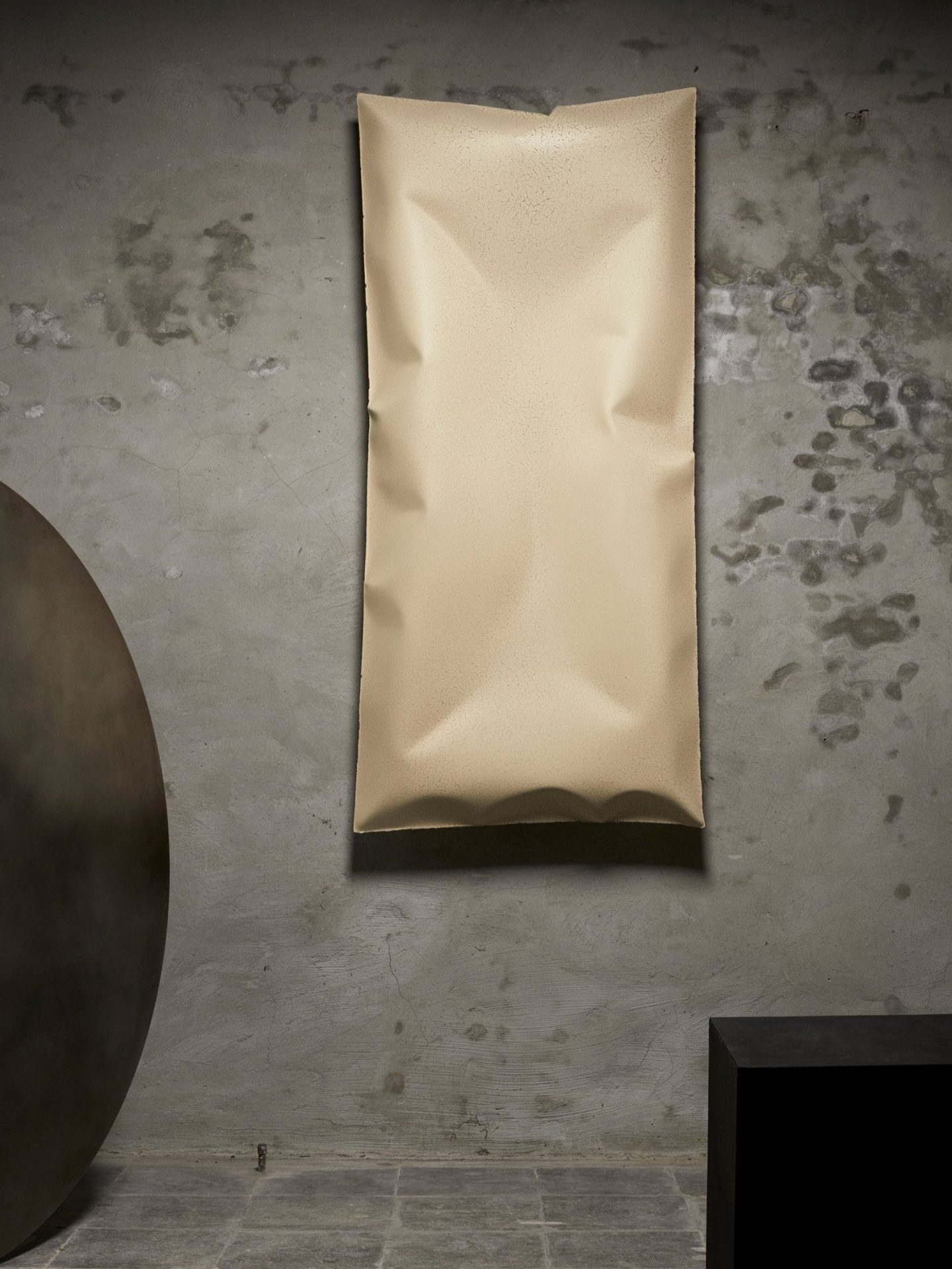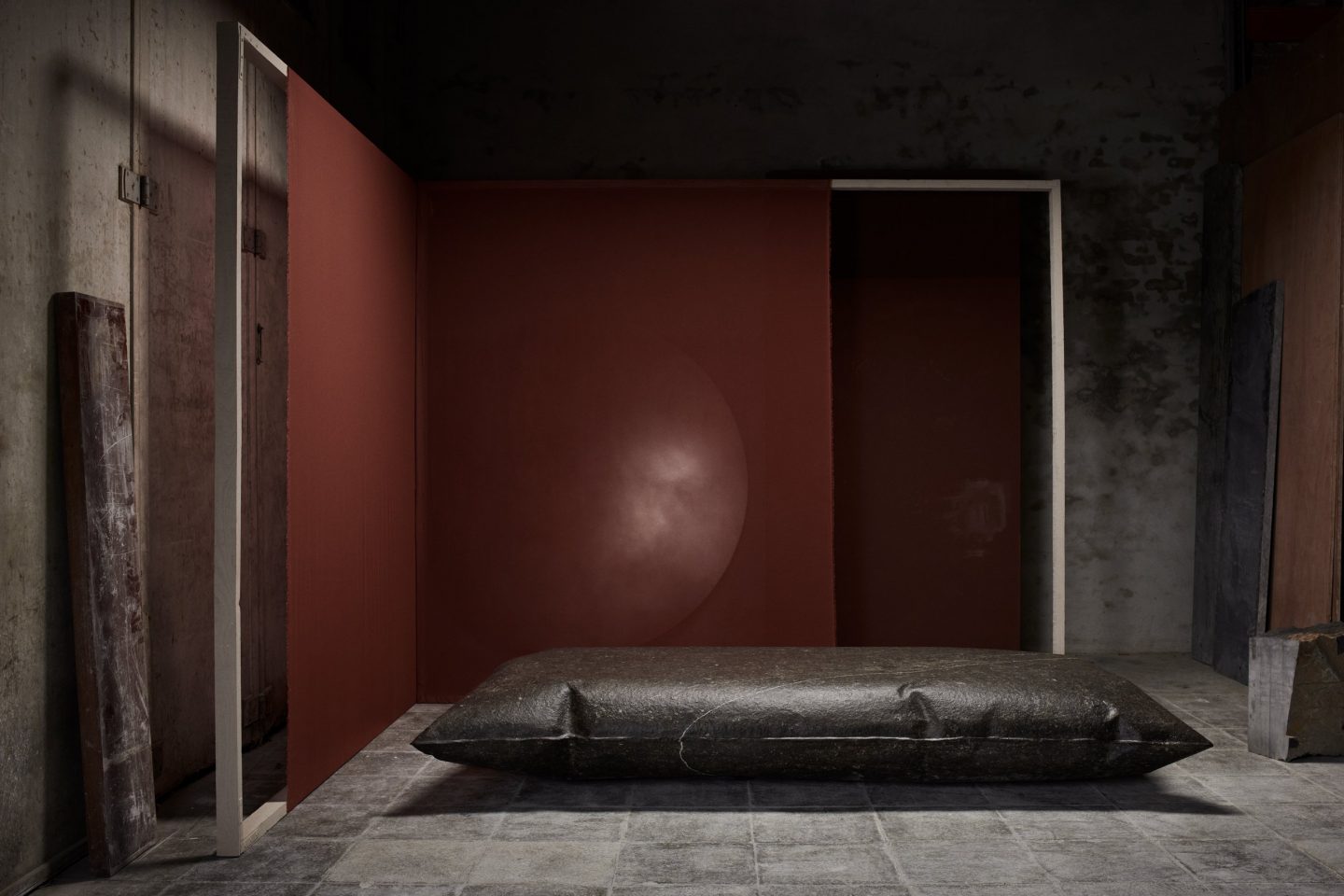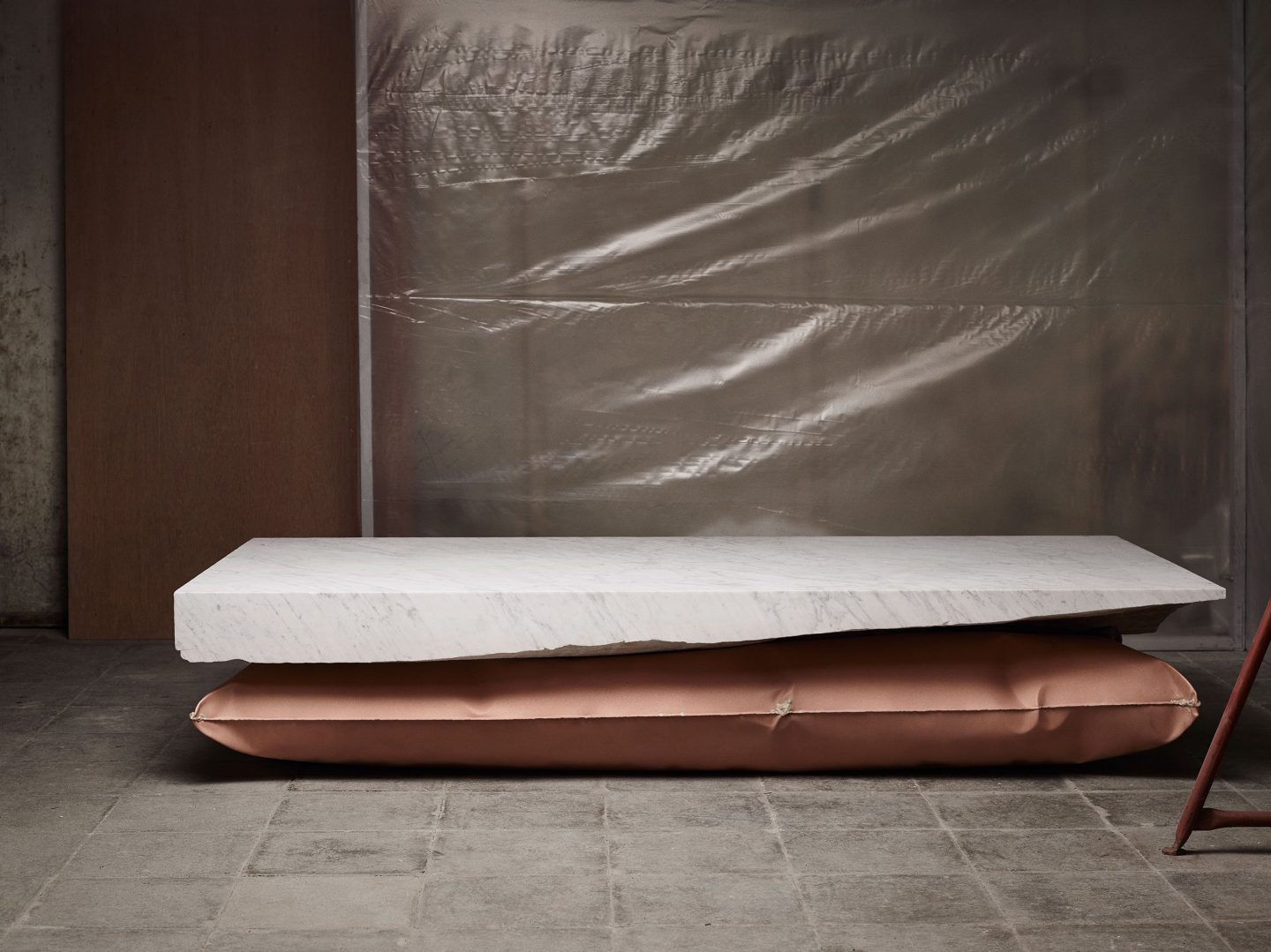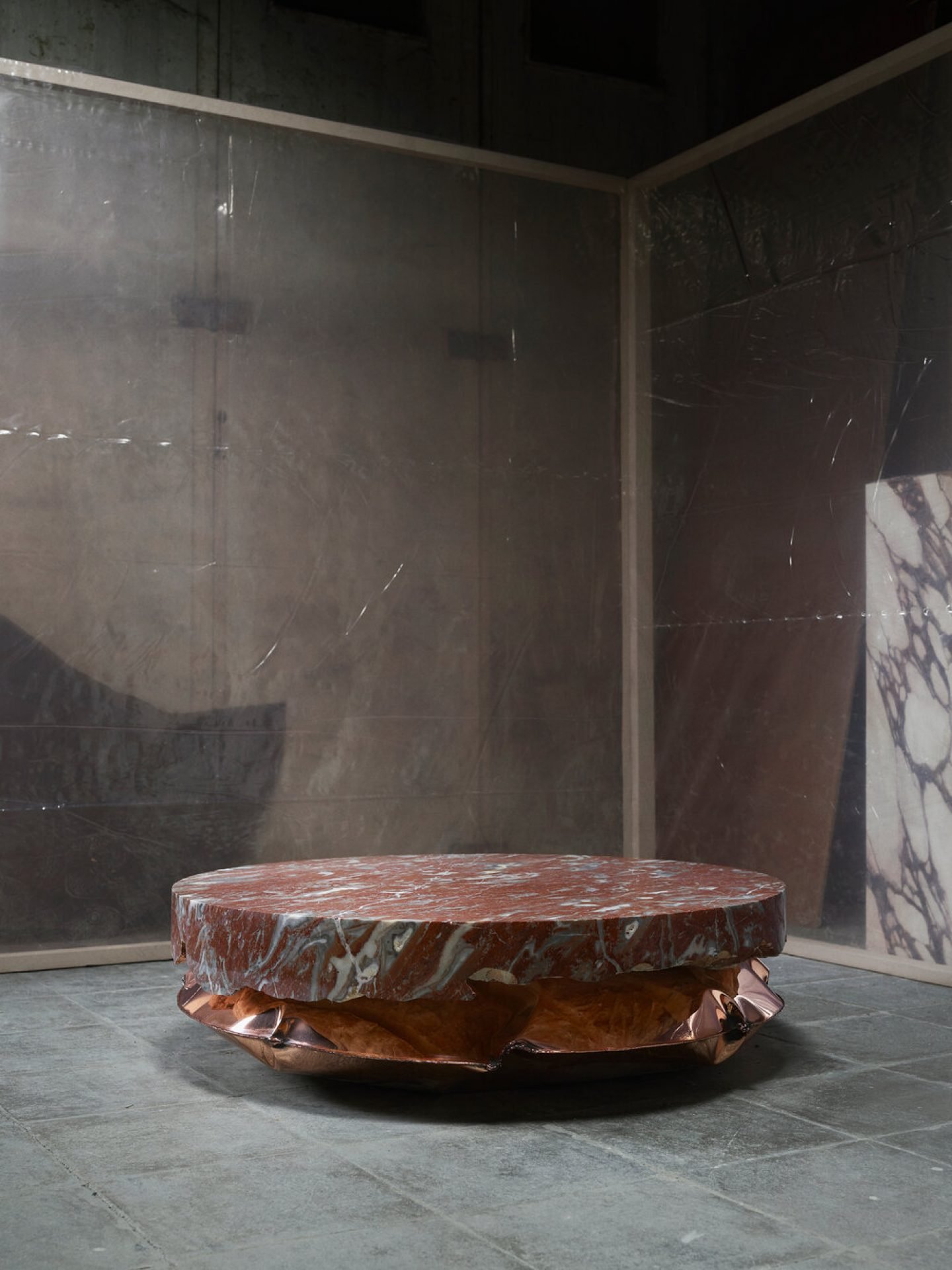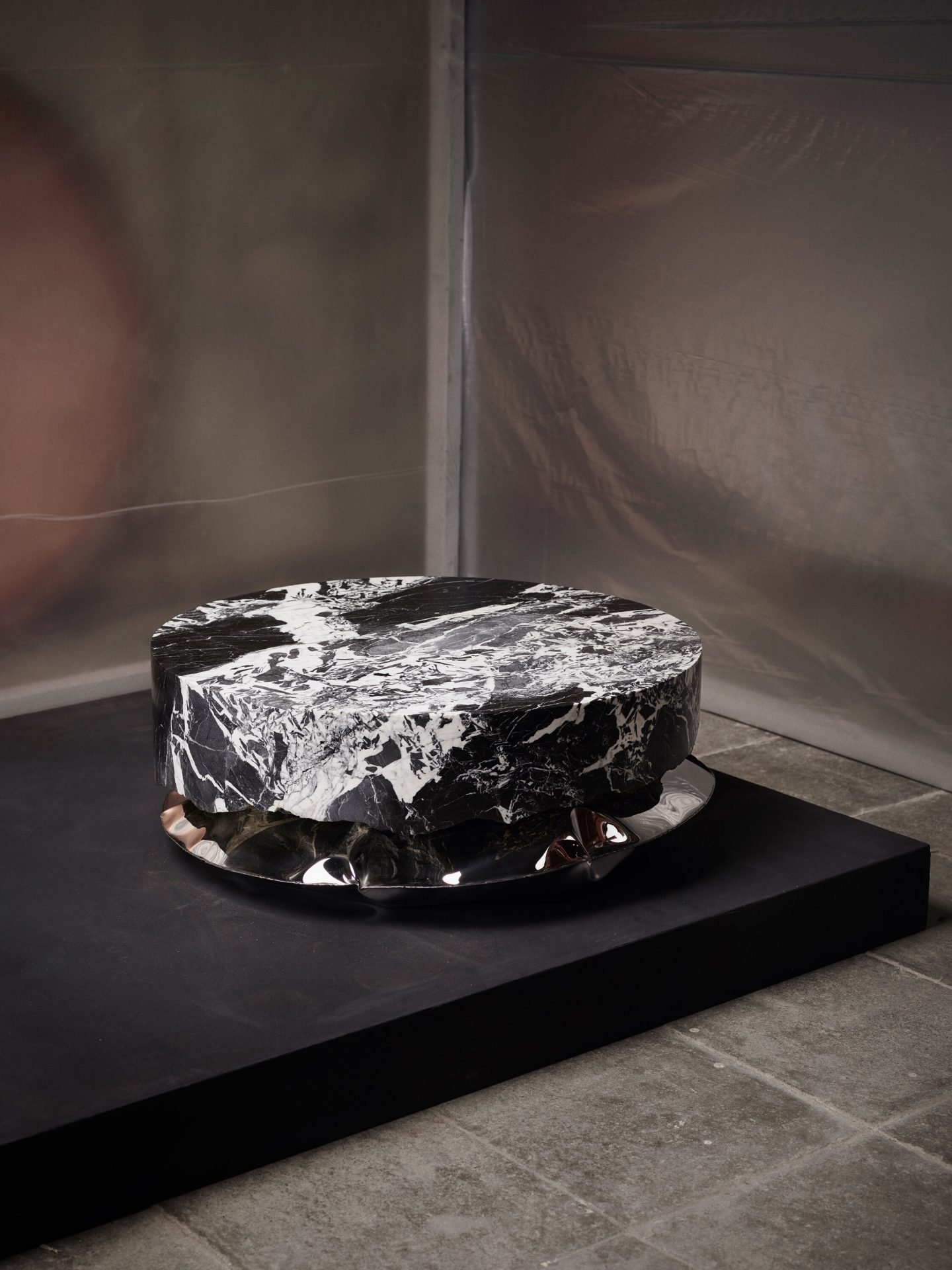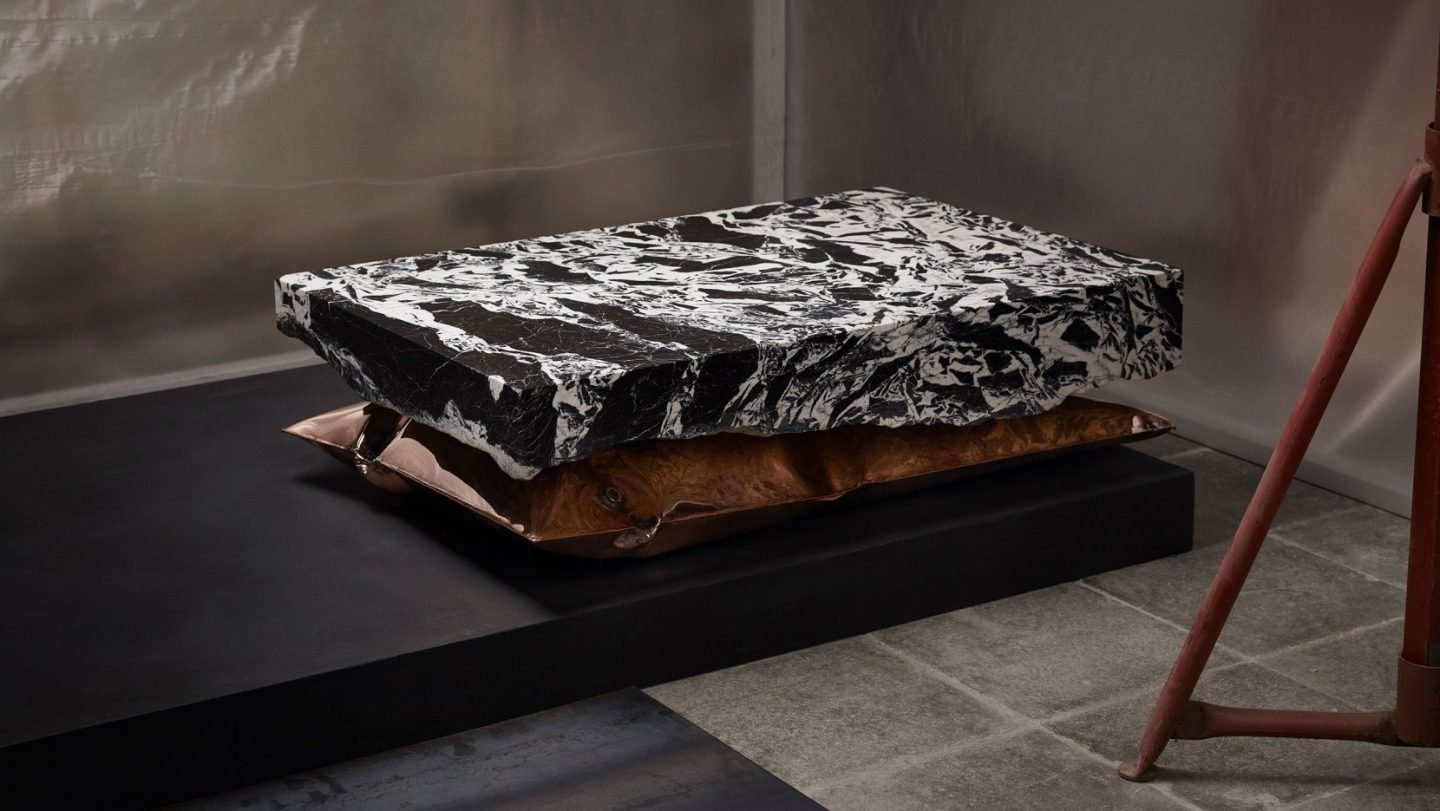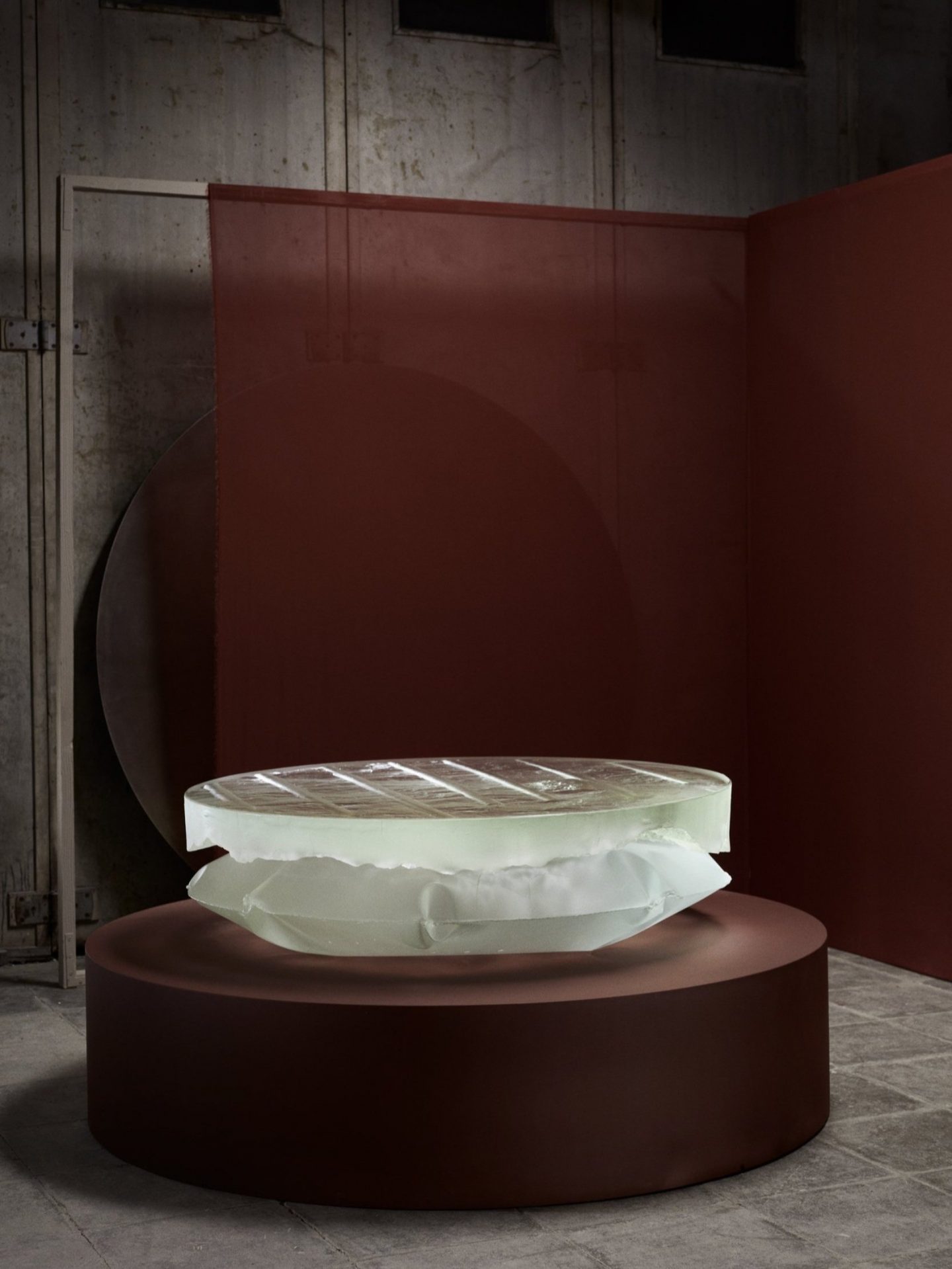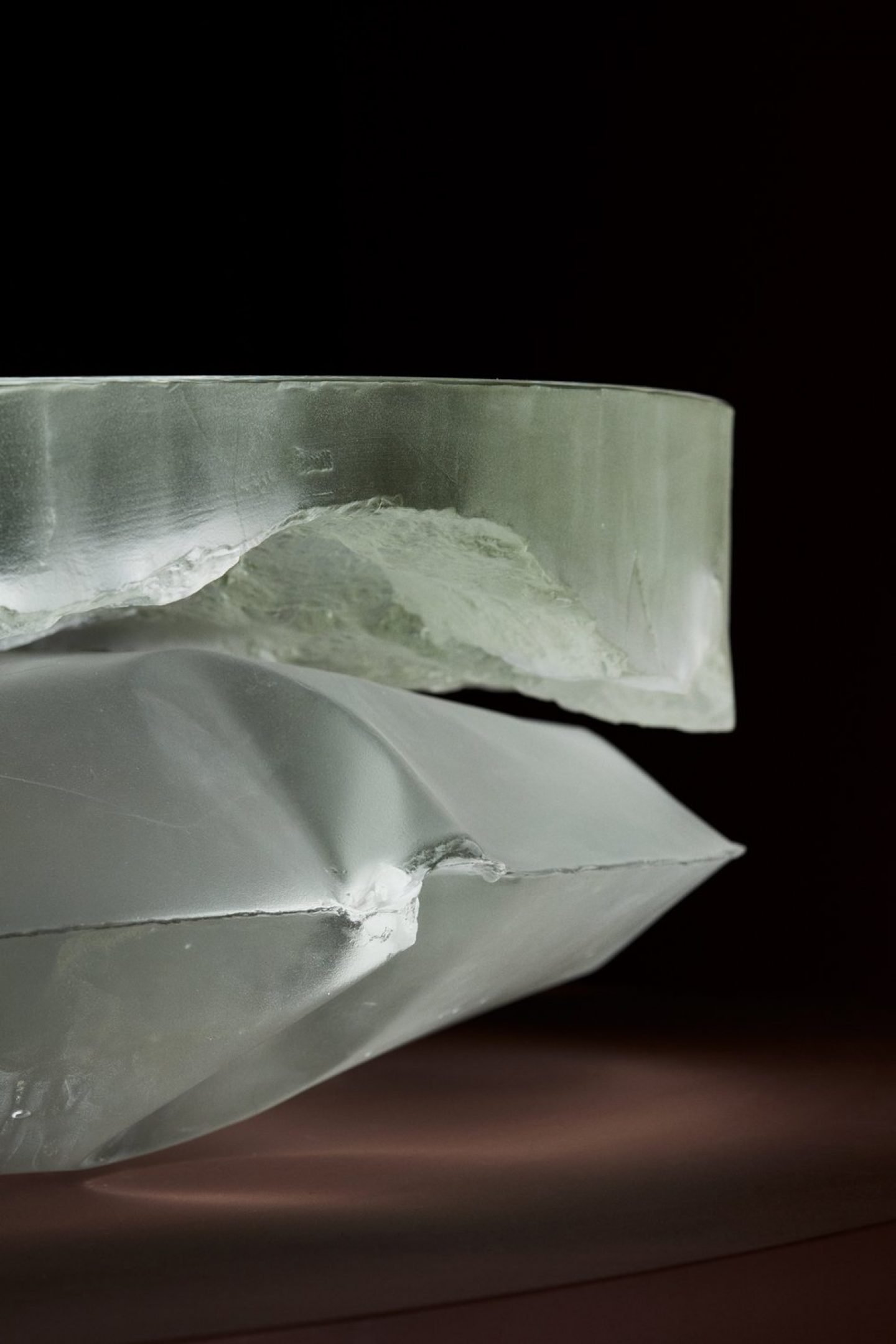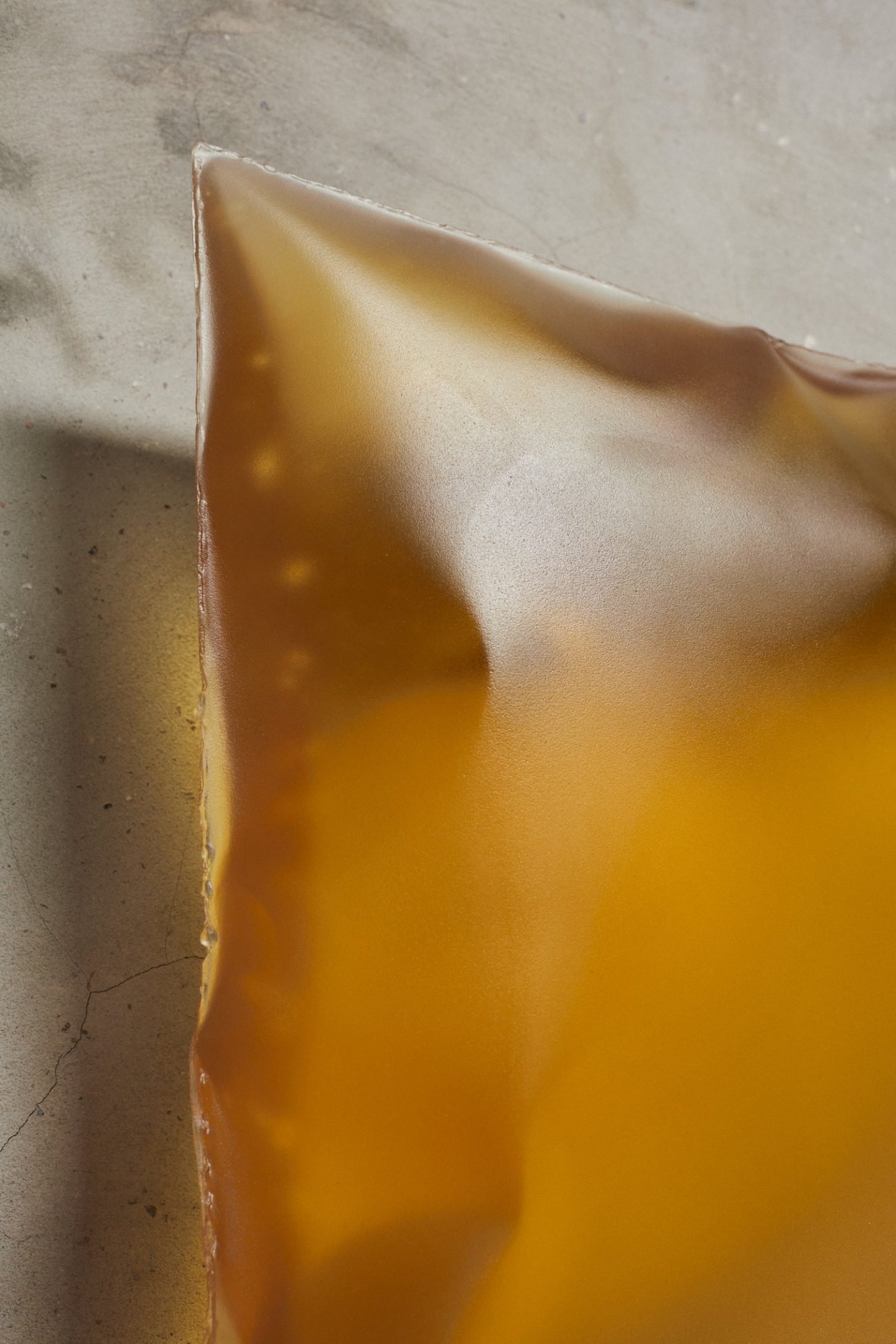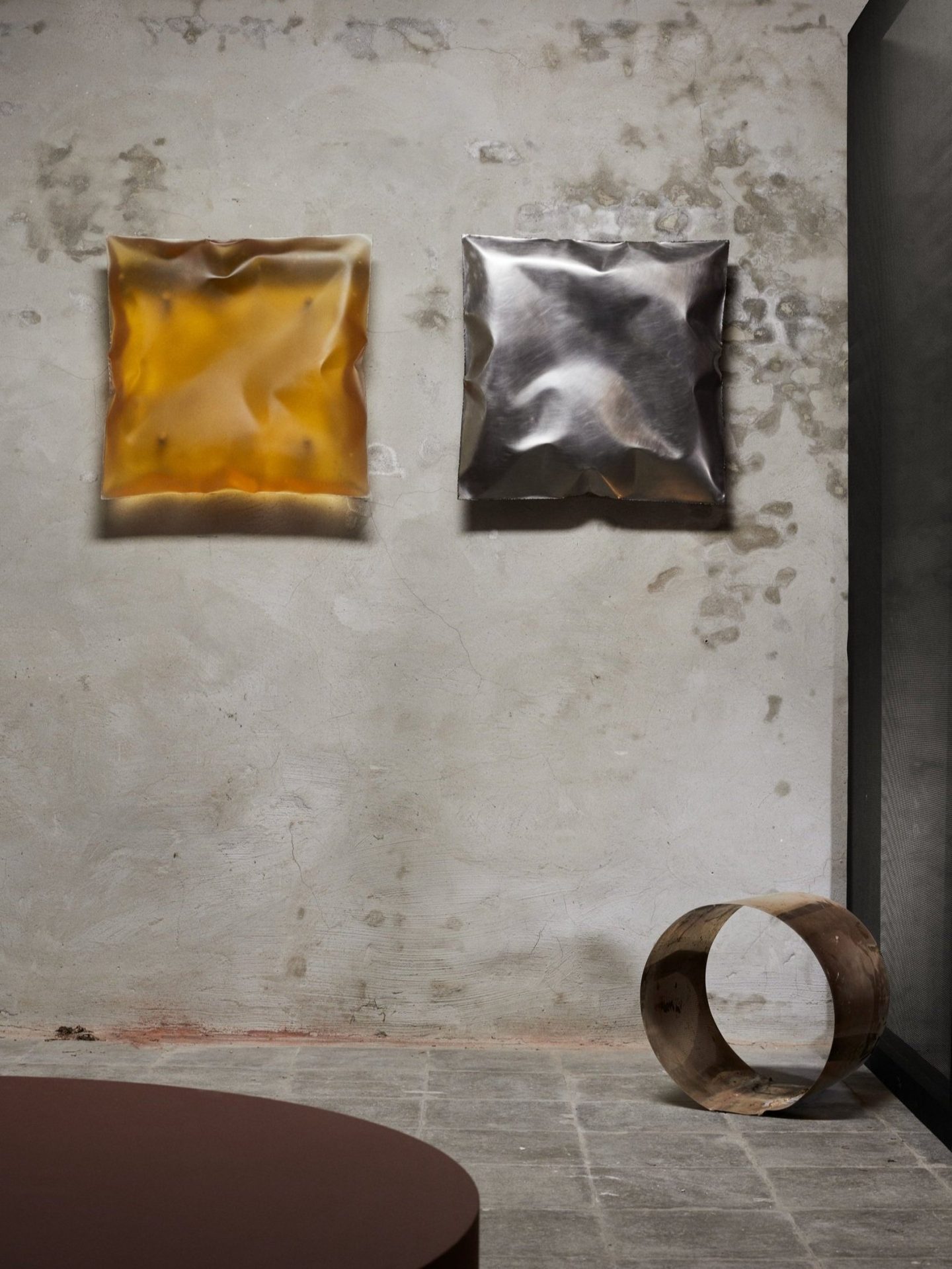 Source: Ignant