"Dance Is Spirit Moving The Body": In Conversation With Mike Tyus – ADC
The work of dancer and choreographic talent Mike Tyus holds many textures and emotions. With a restless curiosity and a style that resists singular definition, the LA-based creative produces astonishing stage pieces and dance films which reflect his deep fascination with the body and its emotional physicality. Here, he tells us more about his movement language and how dance can be a borderless vessel for exploration, expression, and community-building.
Bodies slowly uncurling, leaning on each other, trying and trying again to merge into one. Legs locked and arms pulled behind the back, Tyus struggles, he swivels, he spins, he tumbles. Sometimes, he drops into the occasional deep lunge, tender and sensuous; sometimes he kicks high, forceful and sharp. He charges and retreats, he transforms, he dissolves. Watching Tyus in motion is like watching poetry come to life—at once deliberate and unexpected, both precise and unrestrained, and always incredibly profound. Surfacing the subconscious through body language, the American dancer has been aweing audiences across the world with his distinct choreographic vocabulary for the past few years. His spectacular visual content—from intricate dance films to short clips shared on Instagram—has taken the digital space by storm, inspiring viewers in ways only major theater performances can.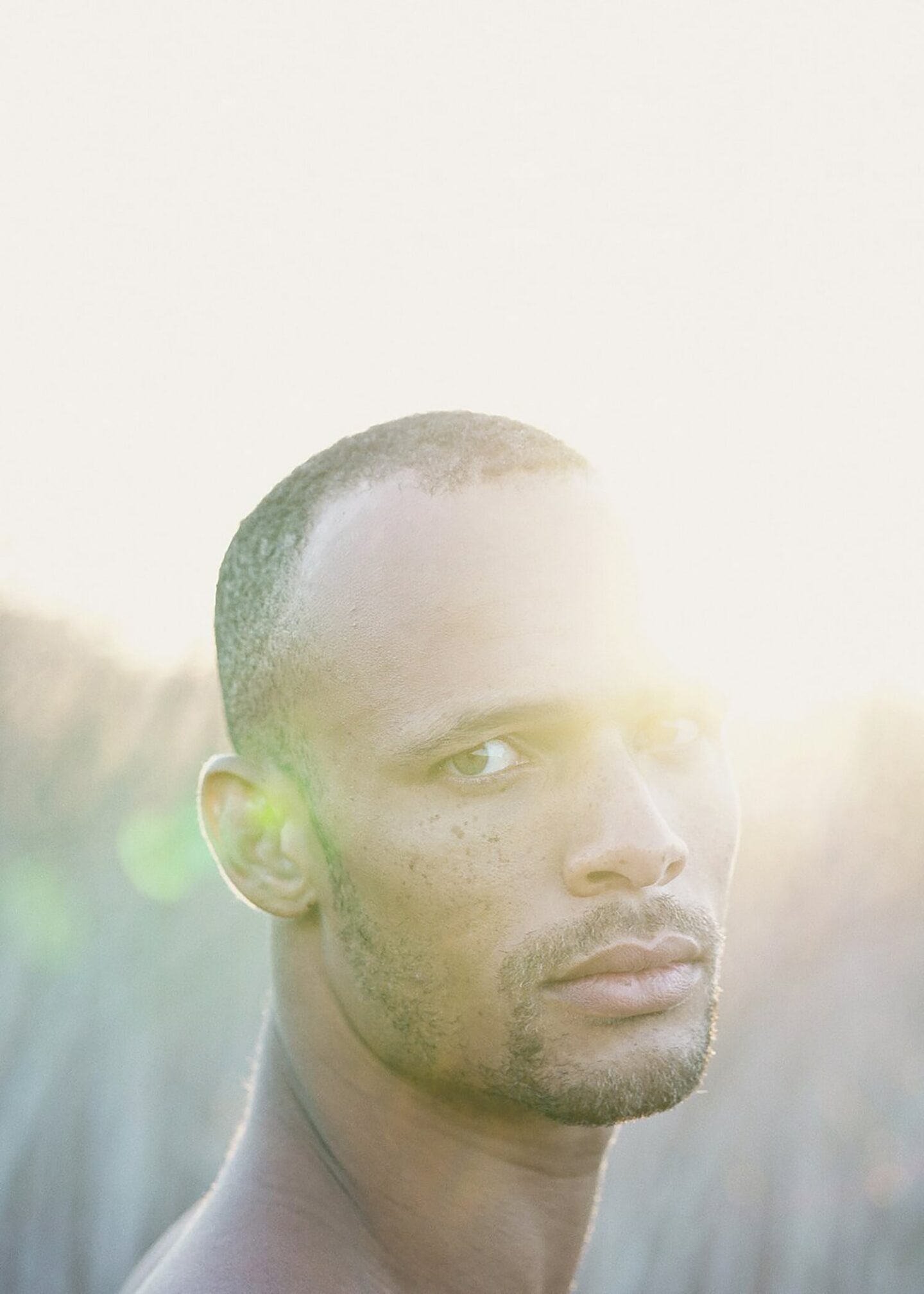 Image © Jacob Jonas
Video © Joy Isabella Brown
Dance has always been part of Tyus's expression, even before he had the words to describe it
If there was one word to describe Tyus, it would be imaginative—his imagination resting in both the movement and composition. "I was a rambunctious and inventive child," he tells us over Zoom. "My favorite games were fighting invisible ninjas, making string installations using furniture and doorknobs, and coming up with dances with my babysitter, aunt, and sister." Dance has always been part of his expression, even before he had the words to describe it or the knowledge to look for it. "I was a dance-maker from the age of six. There are several rather embarrassing home videotapes of me performing for my family," he adds with a soft smile. The great thing about dance is that you don't choose it, it chooses you. "When I was 11, doctors found out I had a bone disorder called Blount's disease, which required a surgical operation that left my legs broken and held together with nails. The doctor suggested a rehabilitative physical activity: dance. I was instantly hooked—I had found my thing," he shares.
"Dance became more than a sport to me. It became a spiritual act, one that I'm called to do by something greater than myself"Tyus began dancing full time at the age of 12, and slowly developed his dance into an artful construction of intense physicality, performed with an excellence and precision rarely found. "I started dancing as a competitive activity. I was trained in ballet, hip hop, and acrobatics. We competed against other studios across the US; I was exposed to some incredible dancers, and constantly pushed and inspired to be the best. This taught me the value of hard work and practice," he explains. "After leaving the studio, I found myself surrounded by talents from all walks of life, who instilled in me new values on creativity, exploration, story-telling, and self-expression." His intensive knowledge would later lead him to work for the Cirque du Soleil—an experience which he recalls as "the best job I ever had"—and for an unconventional dance company in the middle of Connecticut, the Pilobolus Dance Theater. "That's when dance became more than a sport to me. It became a spiritual act, one that I'm called to do by something greater than myself," he says. "Working at Pilobolus truly opened my eyes to the possibility of the moving arts," he reflects; "it reignited me not just as a dancer but as a choreographer."
Video © Joy Isabella Brown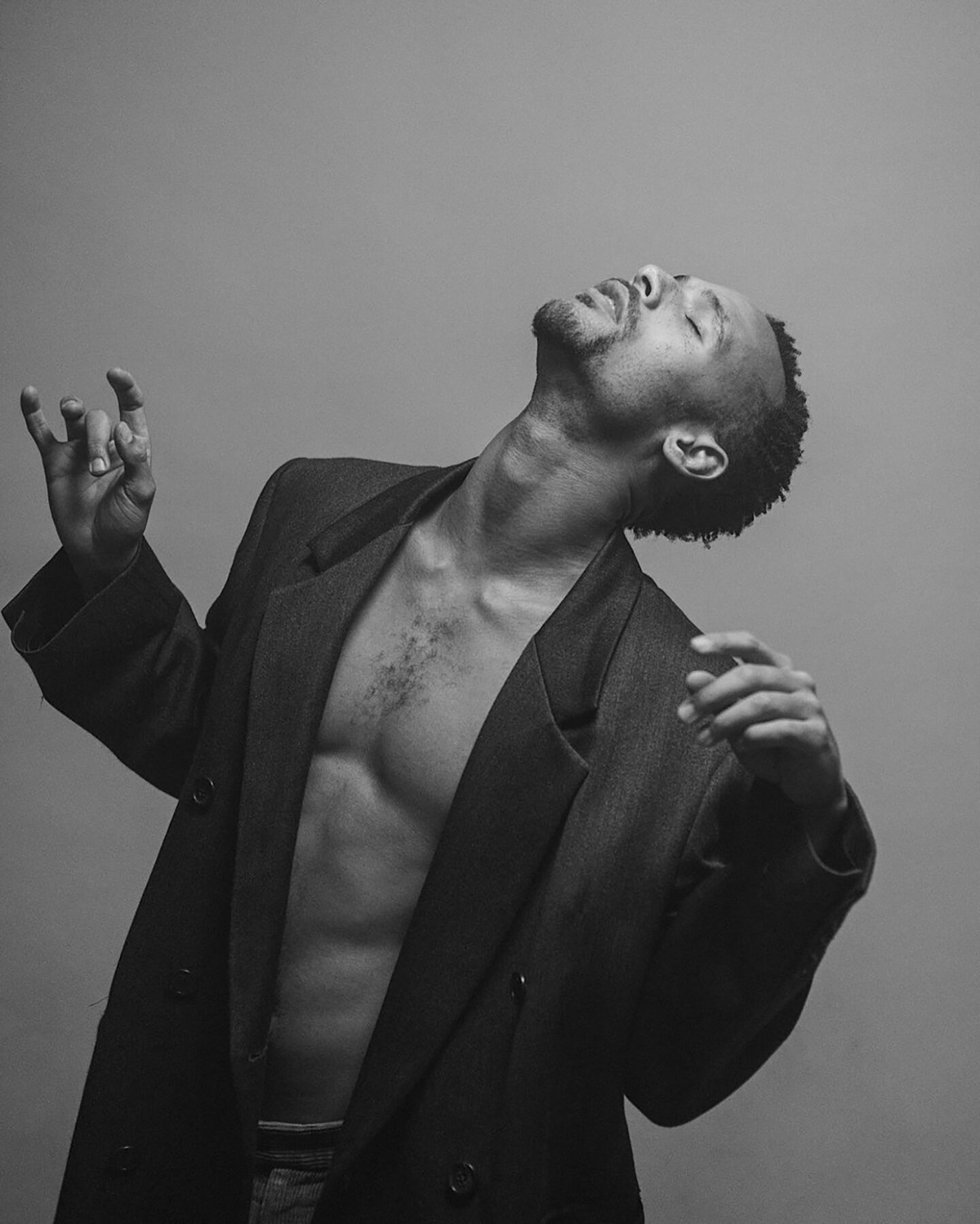 Image © Josh Rose
"Instinct guides my creations. Moving our bodies without a predesigned pattern allows for newness and magic to come into play"Today, Tyus is highly accomplished in his field, counting an astonishing number of stage pieces, films, and campaigns under his belt. Harnessing virtuosity, he uses his art to stunning ends, putting the body onstage and on display, and always pushing its movement practice to its limits. "Each experience has changed me. However, one thing has stayed the same: my imaginative ability to improvise," he notes. "When I was a kid, it was my favorite thing to do. Turn any song on and find a physical story. I didn't know it was something to cherish until I became a professional creative. Now, I believe it to be my most important skill." Looking at his performances, an impulsive expression of ecstasy beautifully balances the rigor of his language. "Instinct guides my creations. Moving our bodies without a predesigned pattern or predetermined destination allows for newness, magic, and imagination to come into play," he says. "It sounds counter-culture to be impulsive, when we are taught to be self-controlled and think everything through. These are important skills to acquire, but our intuition is powerful and our subconscious is simply so rich and ever-flowing," he notes.
In the work of Tyus, form and emotion seem to speak to each other constantly—the space between them coalescing and transforming itself in new and surprising directions. The artist stages his work in captivating settings that go beyond the theater space. These are often minimalist architectural frameworks—from rooftops and city bridges to long, desolate strands of beach—in which whatever is visible is never extraneous to the dance. It is part of it; the movement and the visuals merging together as one. "I find architecture, concrete, linear spaces and blue skies to be so inspiring," shares Tyus. "Early in my career, Jacob Jonas, founder and creative director of Jacob Jonas The Company, and I started creating still dance images. Jacob has an incredible photographic eye. While working with him, I learned the importance and beauty of what frames the dancer," he continues. "The surrounding architecture speaks just as loud as the choreography."
"The surrounding architecture speaks just as loud as the choreography"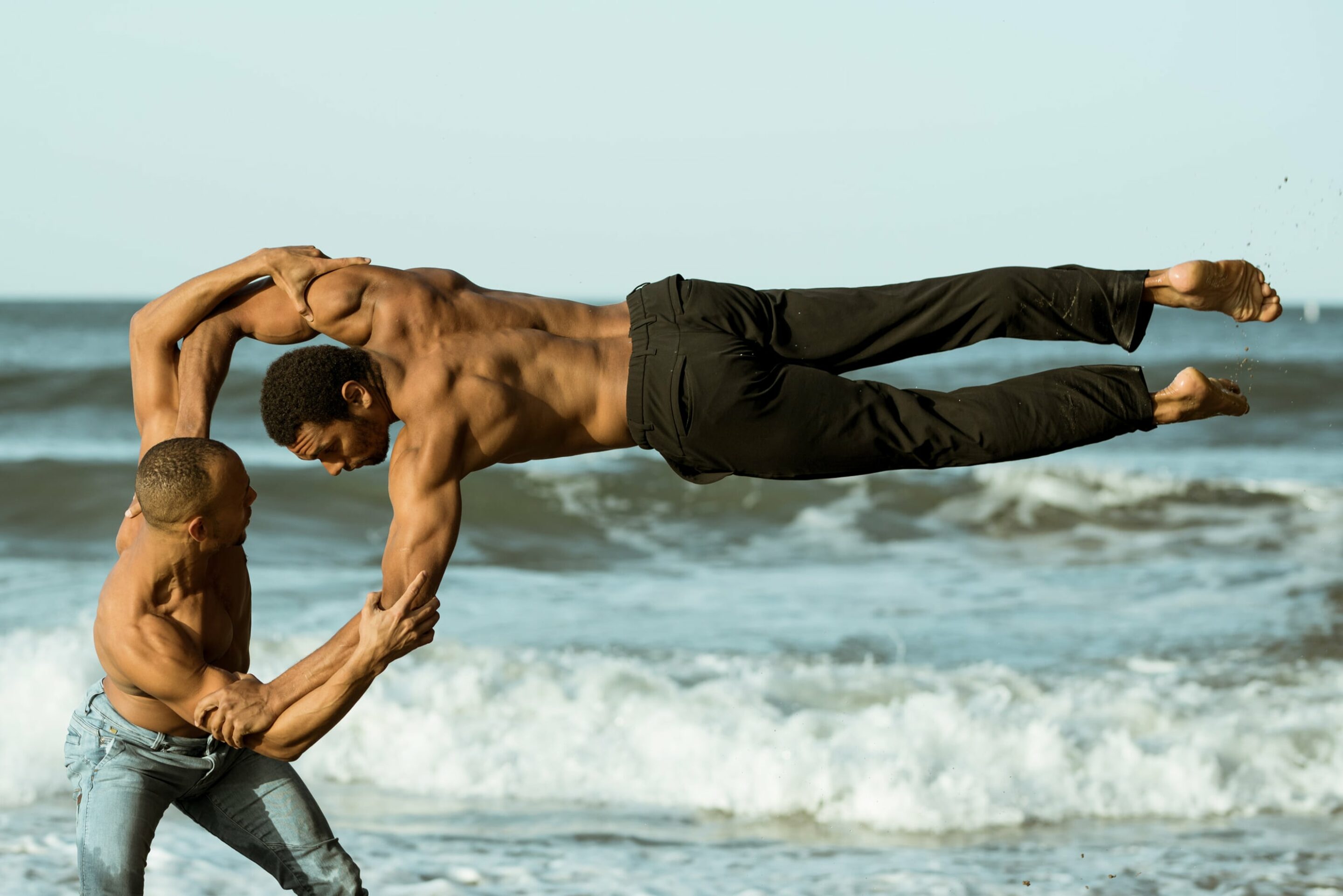 Tyus's sublime approach to movement and visual aesthetics has encountered unprecedented attention and demand in the last two years—a direct result from the COVID-19 pandemic and the deliberate shift to a digital space. His now-viral dance clips were created during lockdown, when Tyus found himself unable to produce any performance in the traditional format, in front of an audience. "We no longer had the spaces that we relied on to create our work, but you can't just stop the creative spirit from acting," he explains. "We found outdoor spaces like parks and parking lots to rehearse, create, and perform. We continued sharing dance, and our audiences grew. Dance found a new and vibrant space [online]." The adaptation, Tyus admits, was a steep learning curve, but an incredibly valuable one. "Instagram has given artists more power over how they are presented. It's art by the people and to the people, instantly" "Thanks to friends like Jacob Jonas and my roommate and creative partner Joy Isabelle Brown, I learned how to create 'dance for the camera.' Every few weeks, Joy and I would gather our favorite movers and create small dance shorts," he says. "The knowledge gained through those times has truly broadened the scope in which I can use dance today."
Nowadays, it is mostly through Instagram that Tyus imparts his vision—one that is positioned within the creation of stunning fluid dances, which reiterate across the screen, unfolding as choreographies of precise steps and patterns. The mobile device is now the stage—one with an audience larger than any theater could contain. Performances are undoubtedly differently charged, yet Tyus is incredibly grateful to the platform for its ability to connect and showcase works from artists from all over the world. "Instagram has given artists more power over how they are presented and where their work can go," he says; "curators and presenters are no longer the gatekeepers of the art world. It's art by the people and to the people, instantly." In that sense, it is a creative tool that can help share and retain the skills of people while keeping and building communities, both locally and globally. "We are no longer reliant on traditional paths, but empowered and equipped to make our own," he continues. "We still have so much to create and more avenues to walk down," he continues.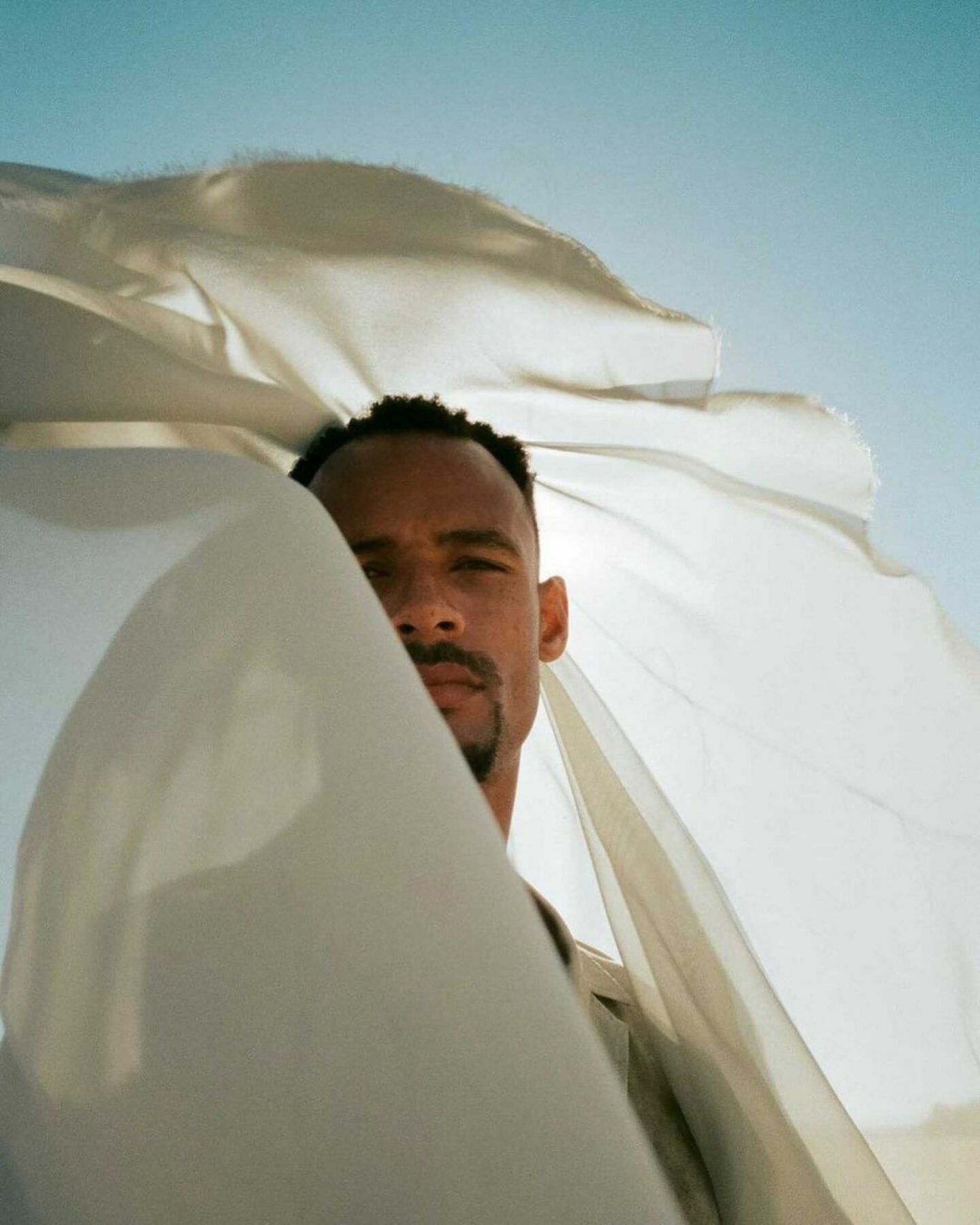 Image © Ray
Video © Joy Isabella Brown
"The audience is always in my mind. I hope that my work acts as a balm for the soul or reignites a dormant heart"
Within the digital space, Tyus opens new channels of art-making and presents audiences with fresh challenges of perception and interpretation. "When I'm making work, especially online, the audience is always in my mind," he explains. Viewers have the opportunity to not only be immersed in the piece, but to also see perspectives they wouldn't necessarily see in the theater space. "When I began creating digital work during the pandemic, I wanted my audience to regain a sense of freedom and levity during such a challenging time. I hope that my work acts as a balm for the soul or reignites a dormant heart, or maybe unlocks a longing in us for a more fully lived life," he shares.
Despite, or perhaps because of, the constrictions imposed by the pandemic, the digital work produced in the last years has also created a new language for collaborations. More than ever before, Tyus has been partnering up with renowned artists, directors, and photographers, who have helped him enhance the rich dance syntax that is constantly evolving within his performances. "It's been a journey learning all the languages that those mediums speak," he admits, "but collaboration makes things more interesting. I've always worked in small groups, finding inspiration and connection through brainstorming and sharing perspectives. Sometimes it starts with a visual idea, a camera move, a piece of music, a feeling, or simply a movement. I latch on to something I find intriguing and we ride the wave together, adding our ideas to the clay mound as I shape and guide the process," he explains.
"Collaboration makes things more interesting. One idea reimagined in multiple different mediums"
A perfect example is his latest collaboration with the Joffrey Ballet Academy in Chicago and the creation of a work dedicated to his great-grandfather, who was a boxer in the city. "I started by having the dancers build a vocabulary that reflected the virtuosity and physicality of boxing," he says. "Together with composer Luca Renzi, we created a score developed using sounds from a boxing gym. The stage and costume designer and I took the aesthetics of boxing and reinterpreted them for a live contemporary dance stage. One idea reimagined in multiple different mediums. The result will be on display at the Museum of Contemporary Art Chicago, March 17-19th."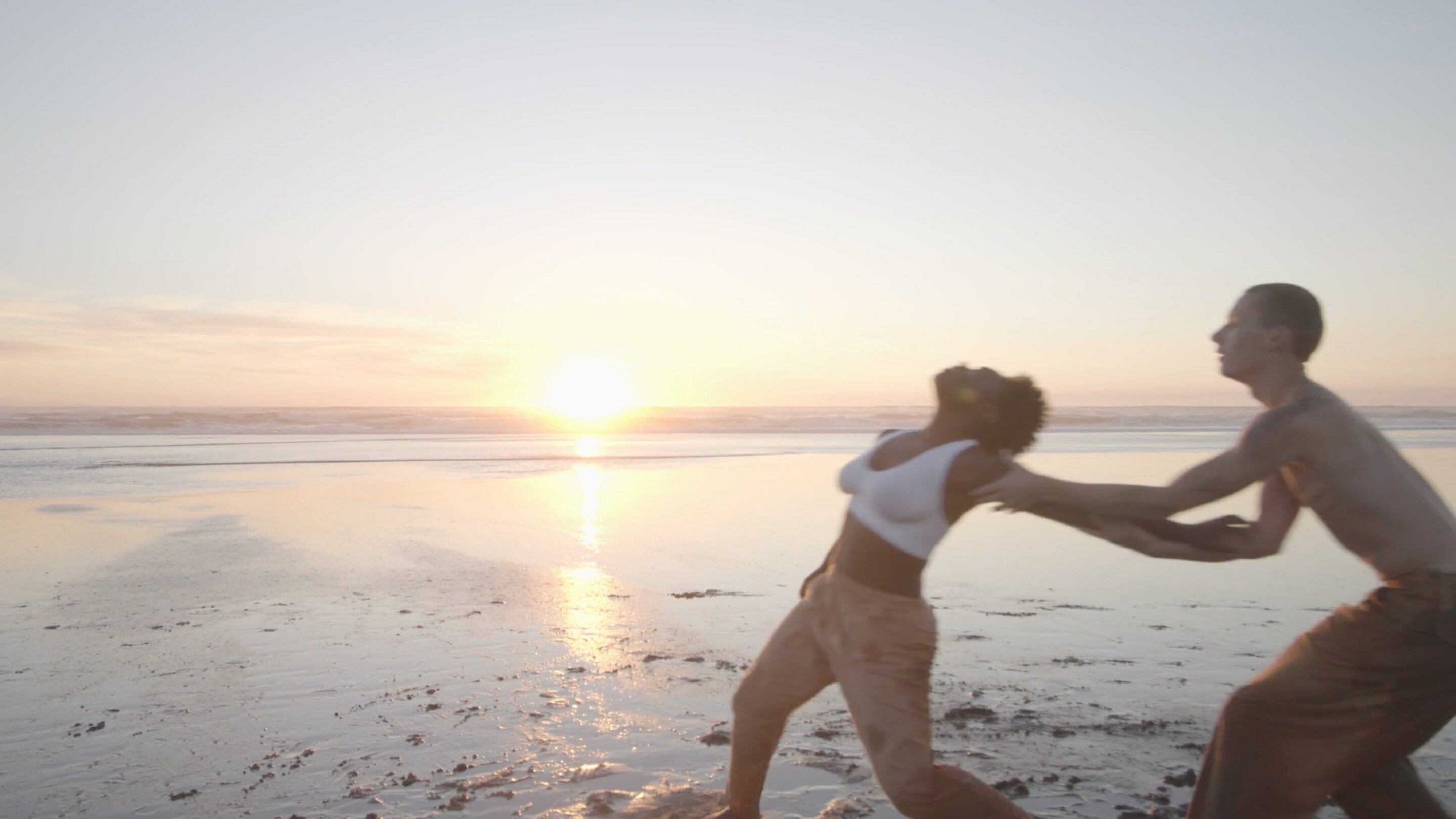 "My hope is that my dance will nurture new forms of thinking"
Up to this day, dance continues to drive Tyus's motivation and momentum. For him, dance is more than a deliberate succession of movements, it is a study of interiority. "It is alchemically turning our human experiences into works of art that can be felt and lead people through catharsis—a return to what it means to be alive," he says. "Dance is spirit moving the body." A layer of emotion is inevitable when you work in performance, but, although he is the performer, Tyus wants us to remember our body too—in many ways, he is dancing for us. The artist feels and speaks through the body, exploring not only embodiment and memory, but also entangling different histories and struggles, with expressions of anger, grief, and desire. "My hope is that my dance will nurture new forms of thinking, inviting participants within and outside social media," he shares.
Video © Joy Isabella Brown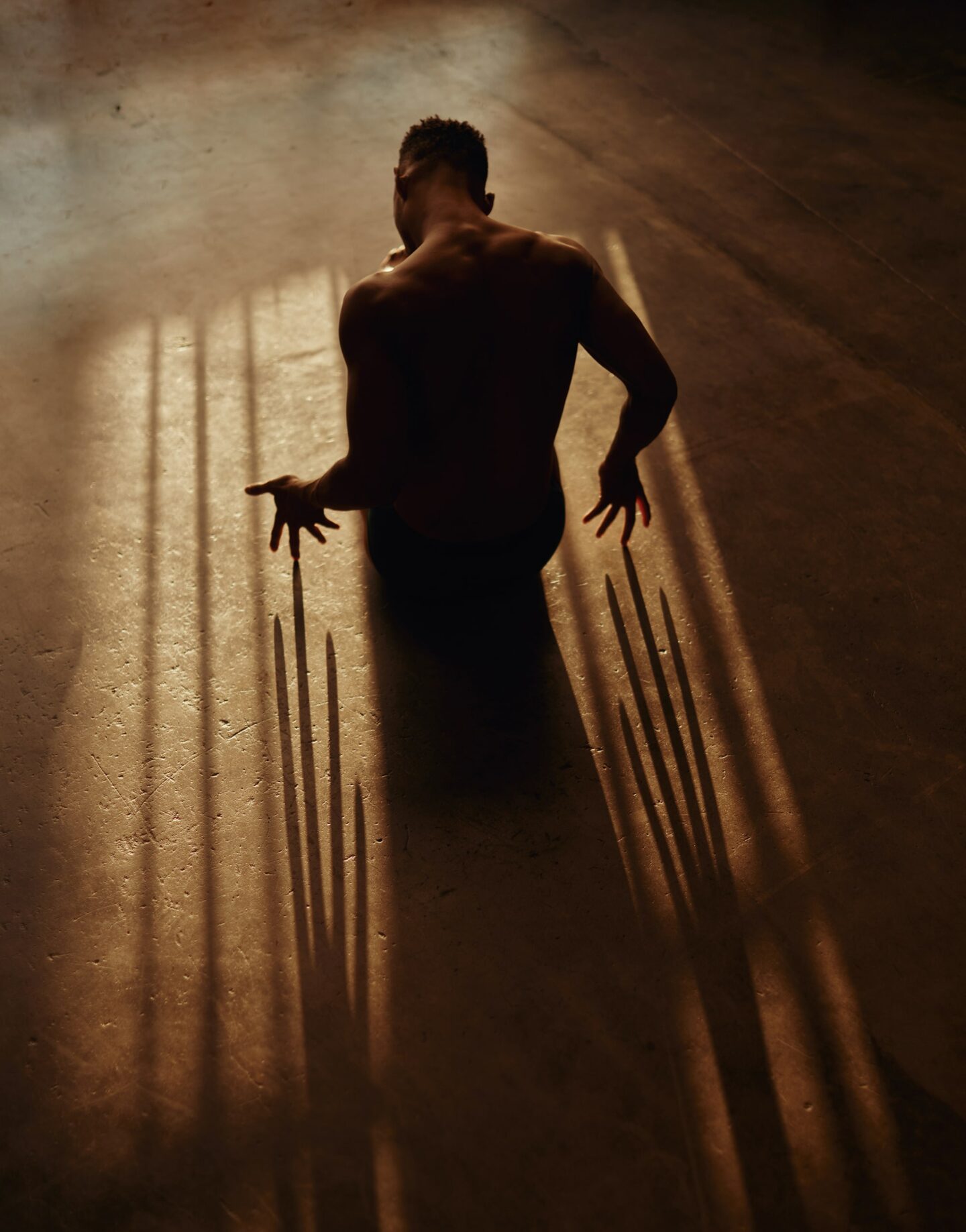 Image © Ramon Christian
"The act of creation is a divine and intrinsic gift we all share. Do your part, make art"To call Tyus a visionary is to point out the obvious. But how can we get there? How can a new generation of imaginative children make their way up in the creative field today? For Tyus, the answers rest in the willingness to try. "Find something that interests you and play with it, looking at it from as many angles as possible," he says. That, with a sprinkle of risk-taking and a heap of determination. "Don't wait to be inspired but allow inspiration to find you hard at work, while you are creating something with your soul, mind and body. Do it your way; don't worry about tradition, pedigree, or opinions. Create from a place of authentic passion and desire to make a difference. Art is made to challenge rules, it is revolution," he continues. And finally, the recipe entails showing support—the most powerful way to help oneself and others to recognize their own greatness. "Go see shows. Go like your friends' work online. Go to your sister's play. Go see an art film. Creation is about community," he reminds us. "The act of creation is a divine and intrinsic gift we all share. Do your part, make art."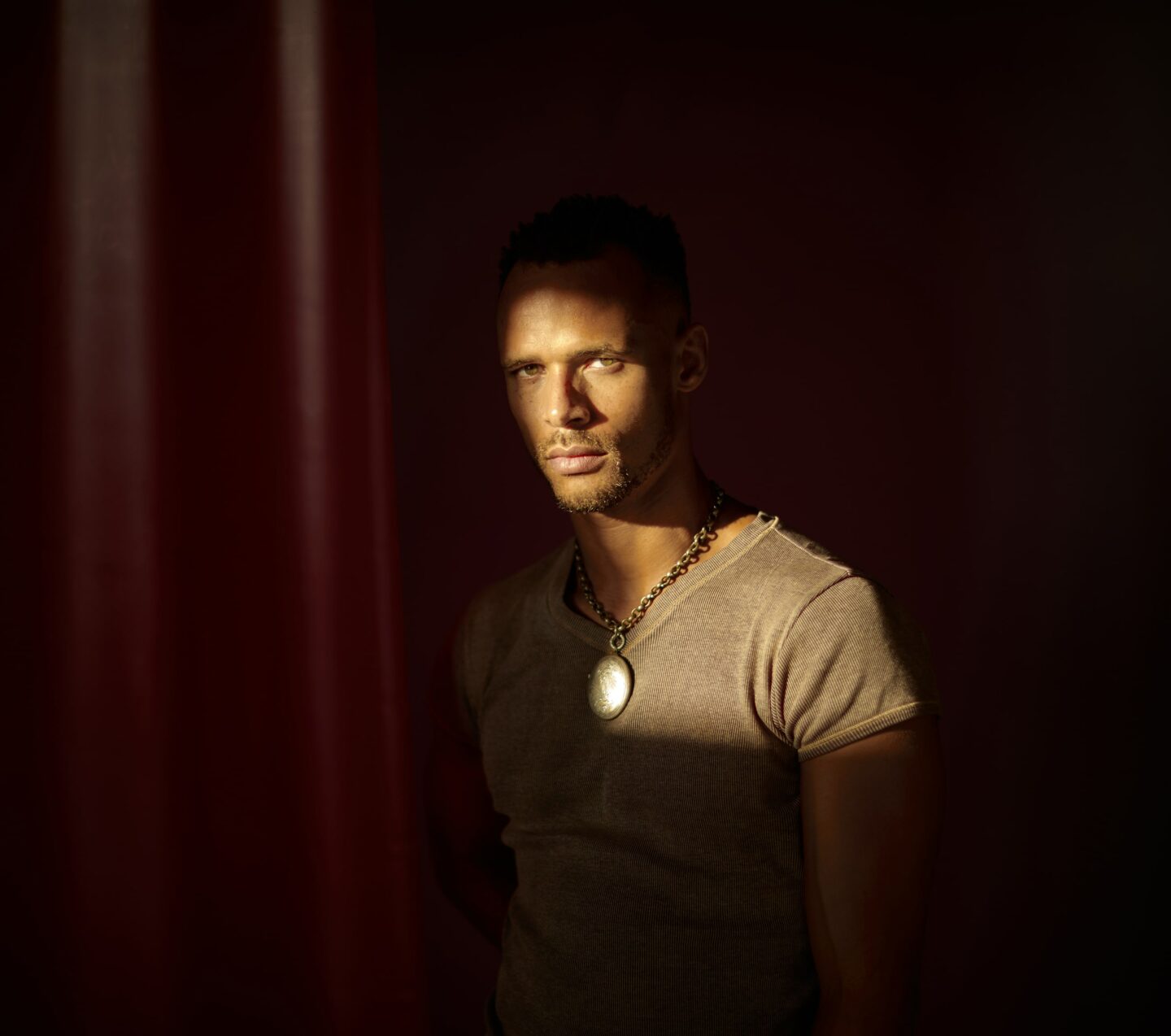 Image © Ramon Christian
Source: Ignant