These A-Frame Cabins Were Built To Create An Eco-Hotel In Italy
Atelier LAVIT has sent us images of their latest project LILELO / Little Leisure Lodge, which is an eco-hotel made up of four independent cabins.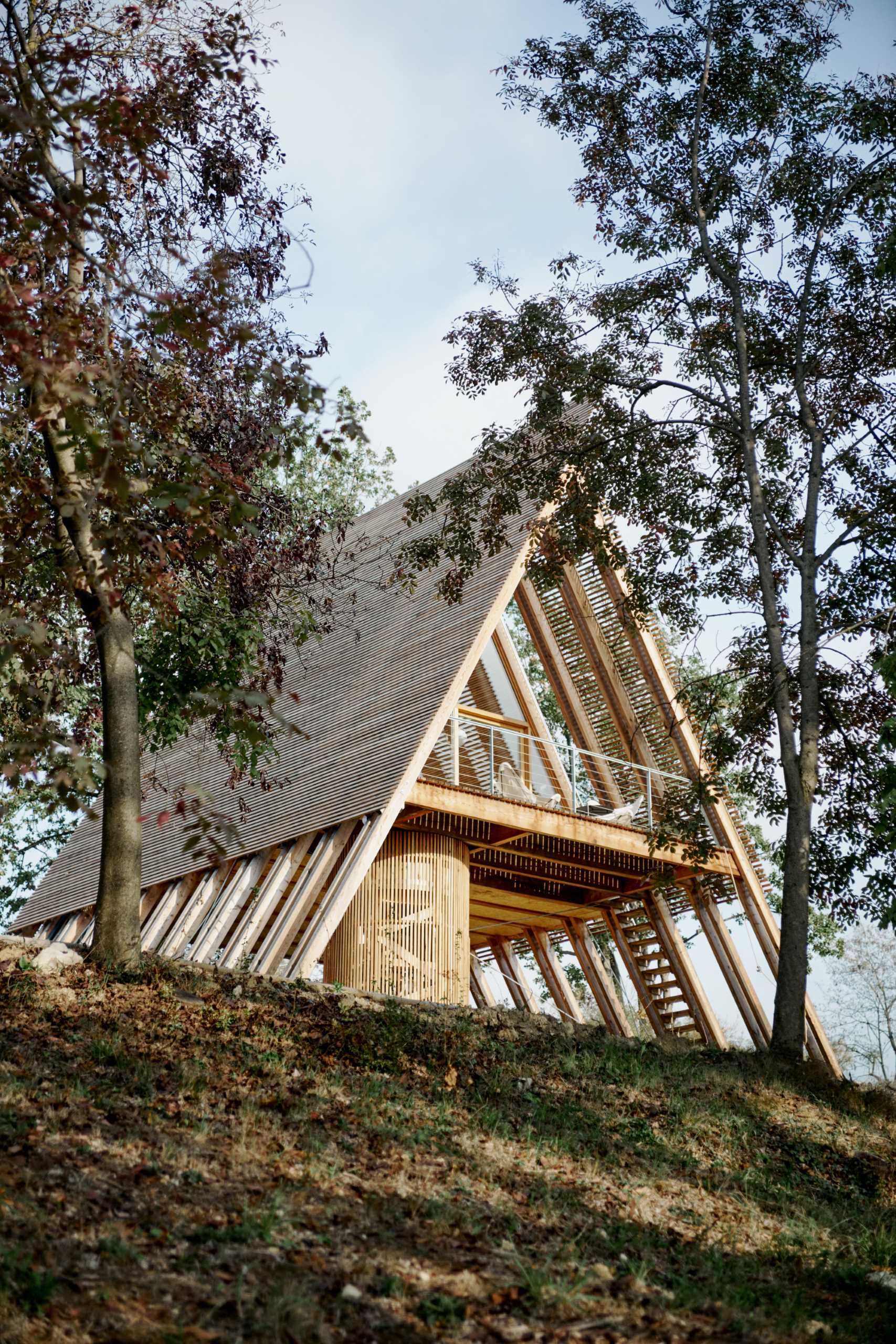 Three of the cabins are dedicated to housing suites, with the fourth cabin acting as a common area with a generous outdoor space and a large kitchen. It was conceived more as a meeting place than a reception area and includes a large table where guests can sit together.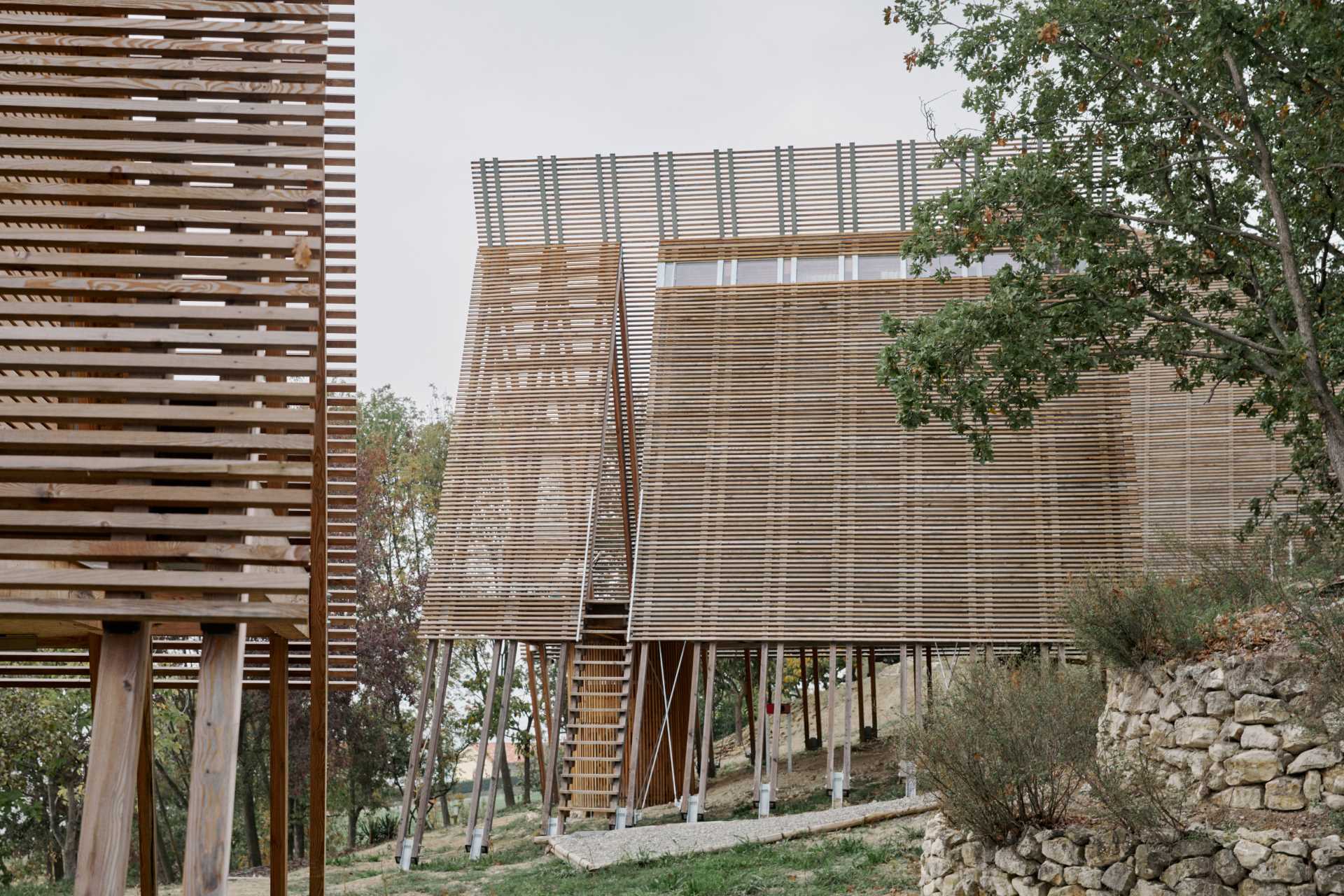 The wood and glass suite cabins, whose design was inspired by the image of traditional haystacks, are set in a landscape of vineyards and wooded areas, in the heart of Monferrato, Italy,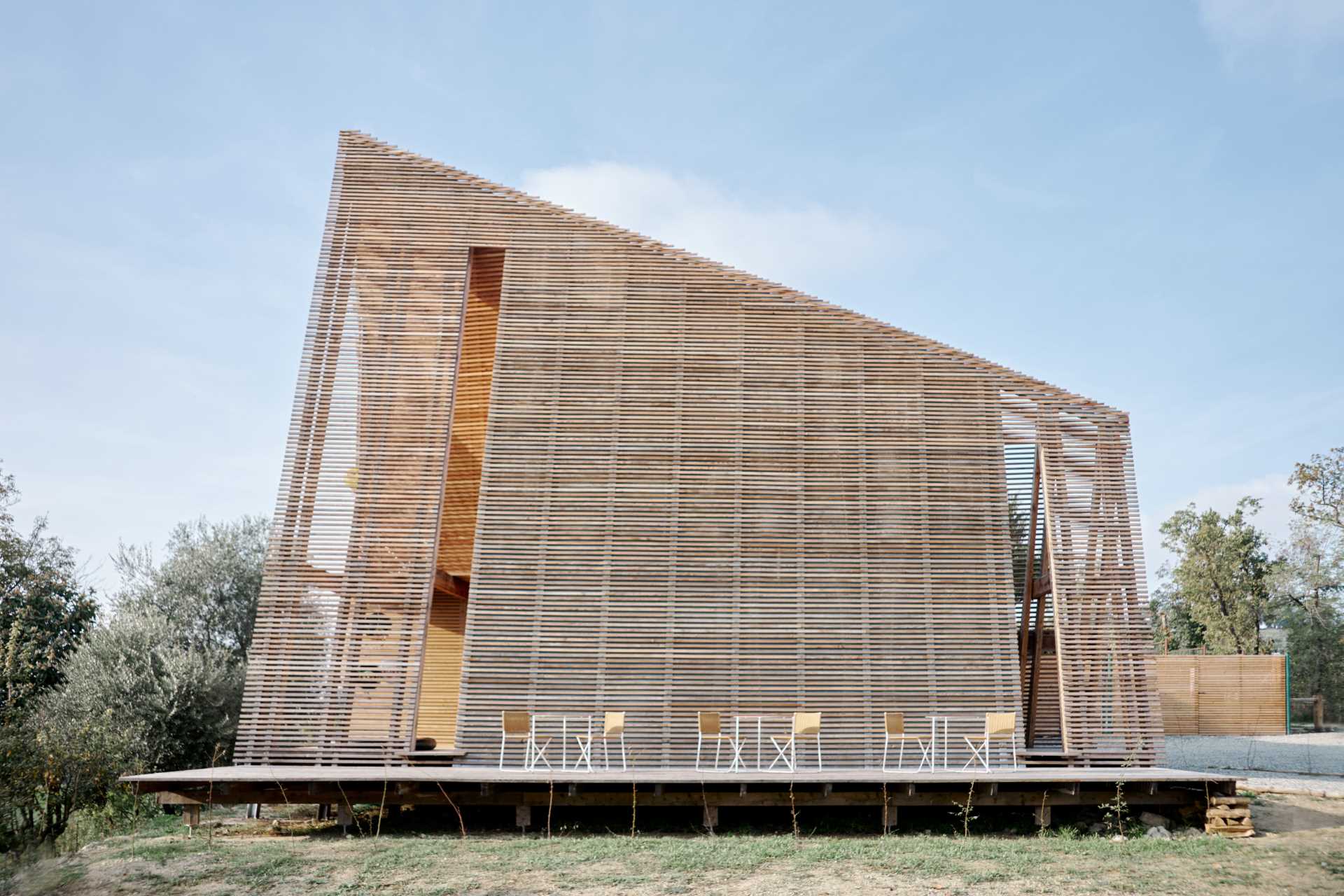 Each of the prefabricated cabins are raised off the ground, a construction approach that responds to the sloping land of the site.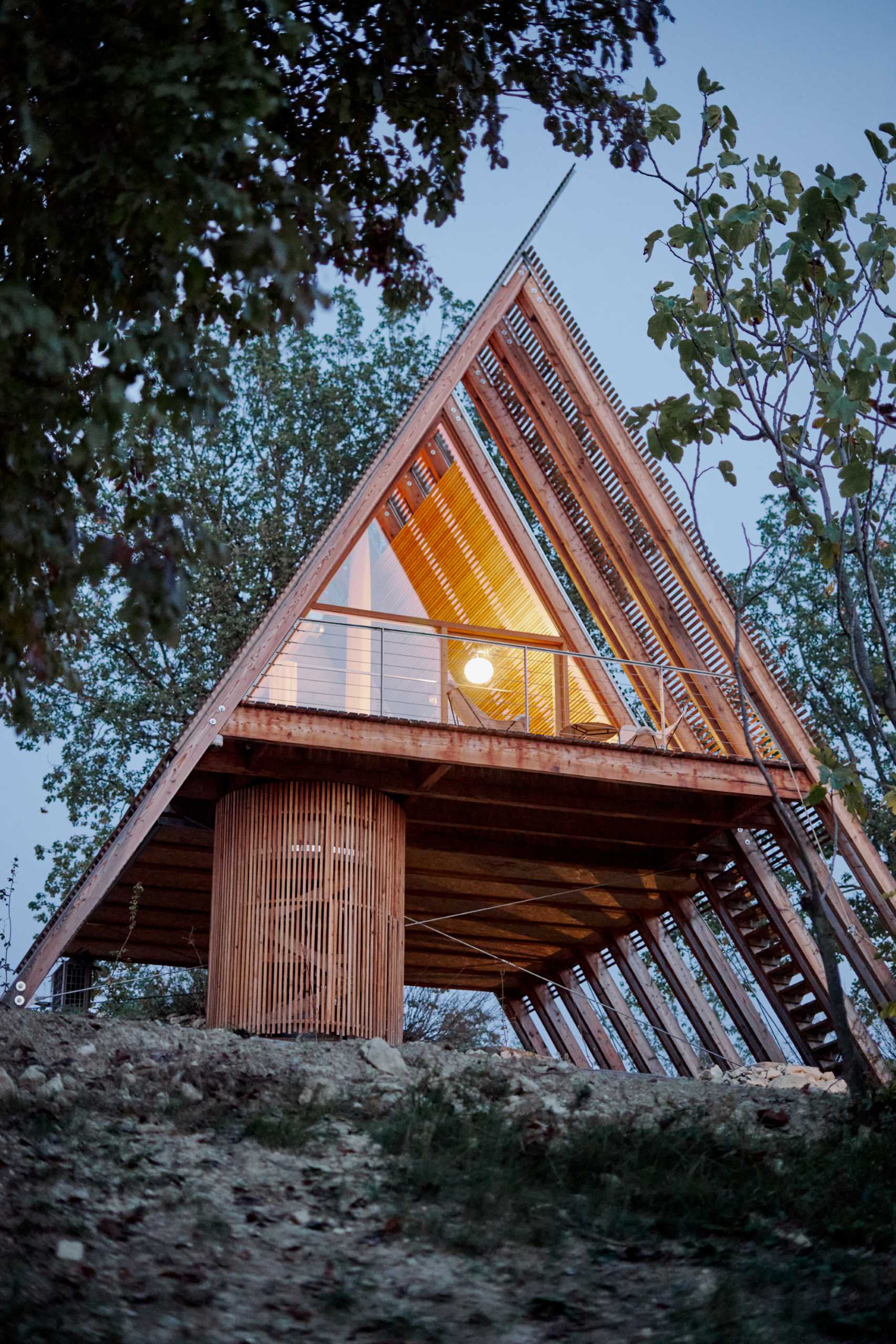 The A-shape of the cabins has two fully glazed triangular elevations, which also act as a wall and a load-bearing structure.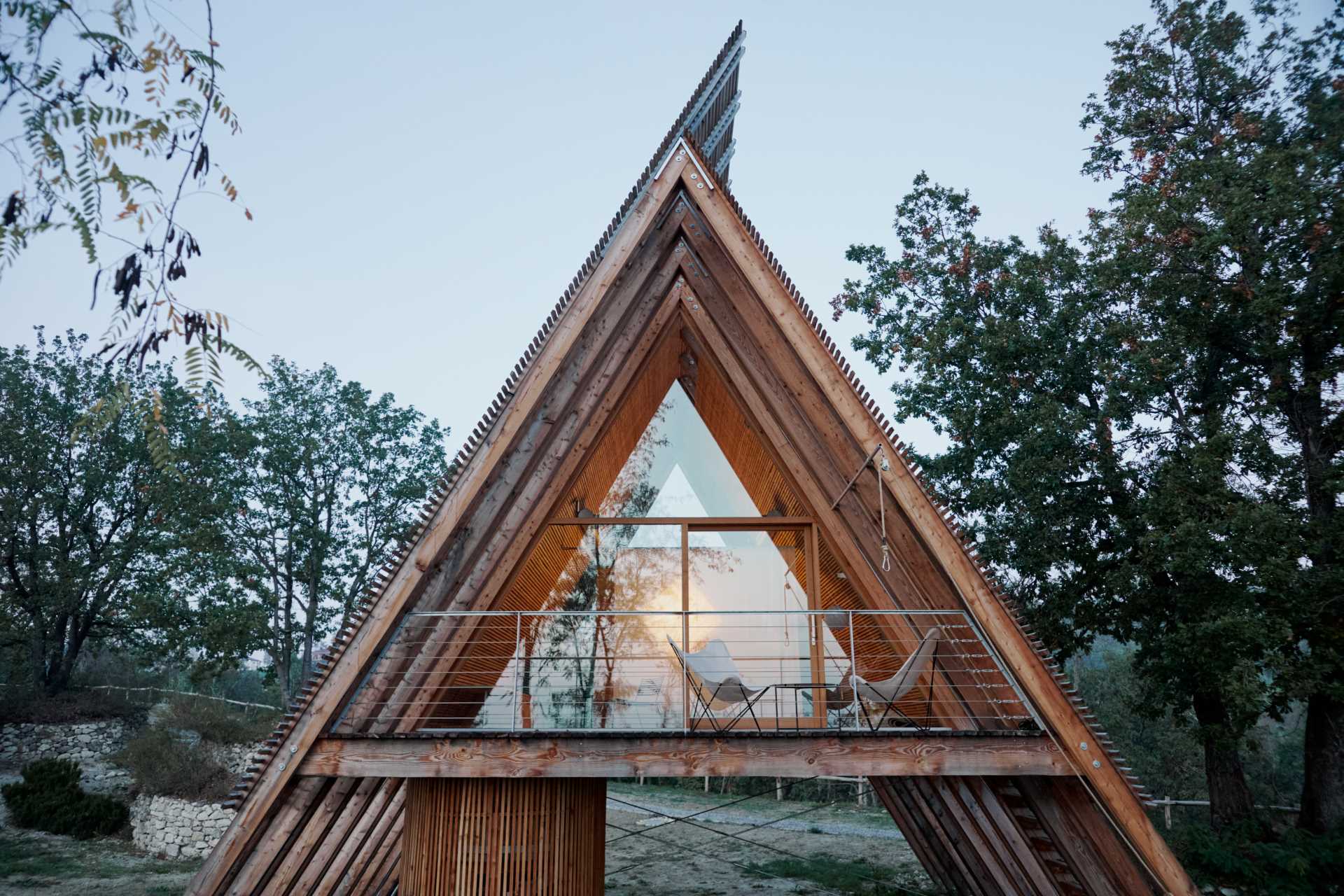 The architects mention, "The lodges weren't designed as closed volumes from which the openings were subtracted, but as a space created by three inclined surfaces, following the Japanese logic of working on layers."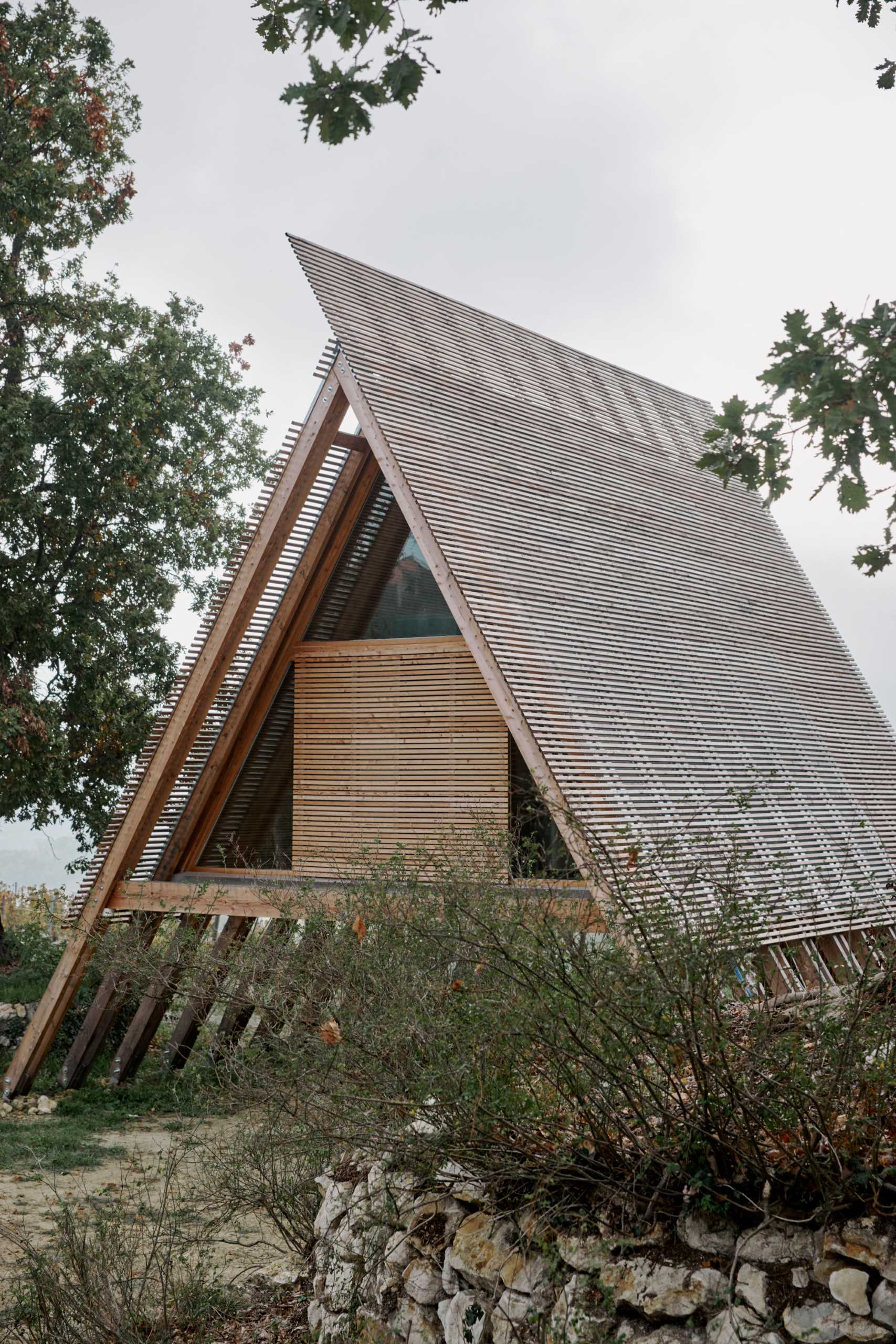 The little lodges are made of larch treated only with oil, a natural element that's absorbed into the wood, enriching and nourishing it as it ages.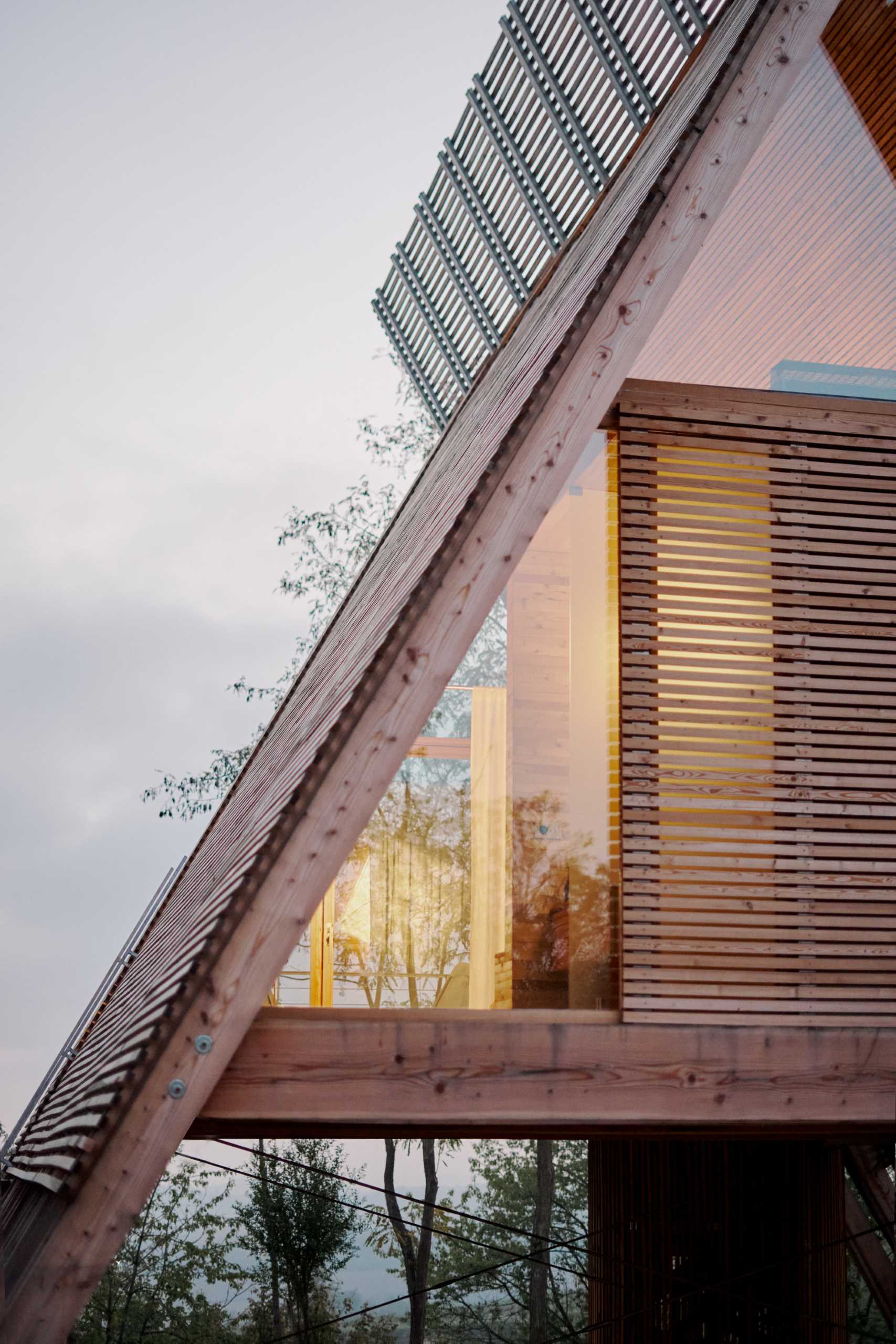 Stairs lead from the ground up to the cabin deck through a void in the exterior.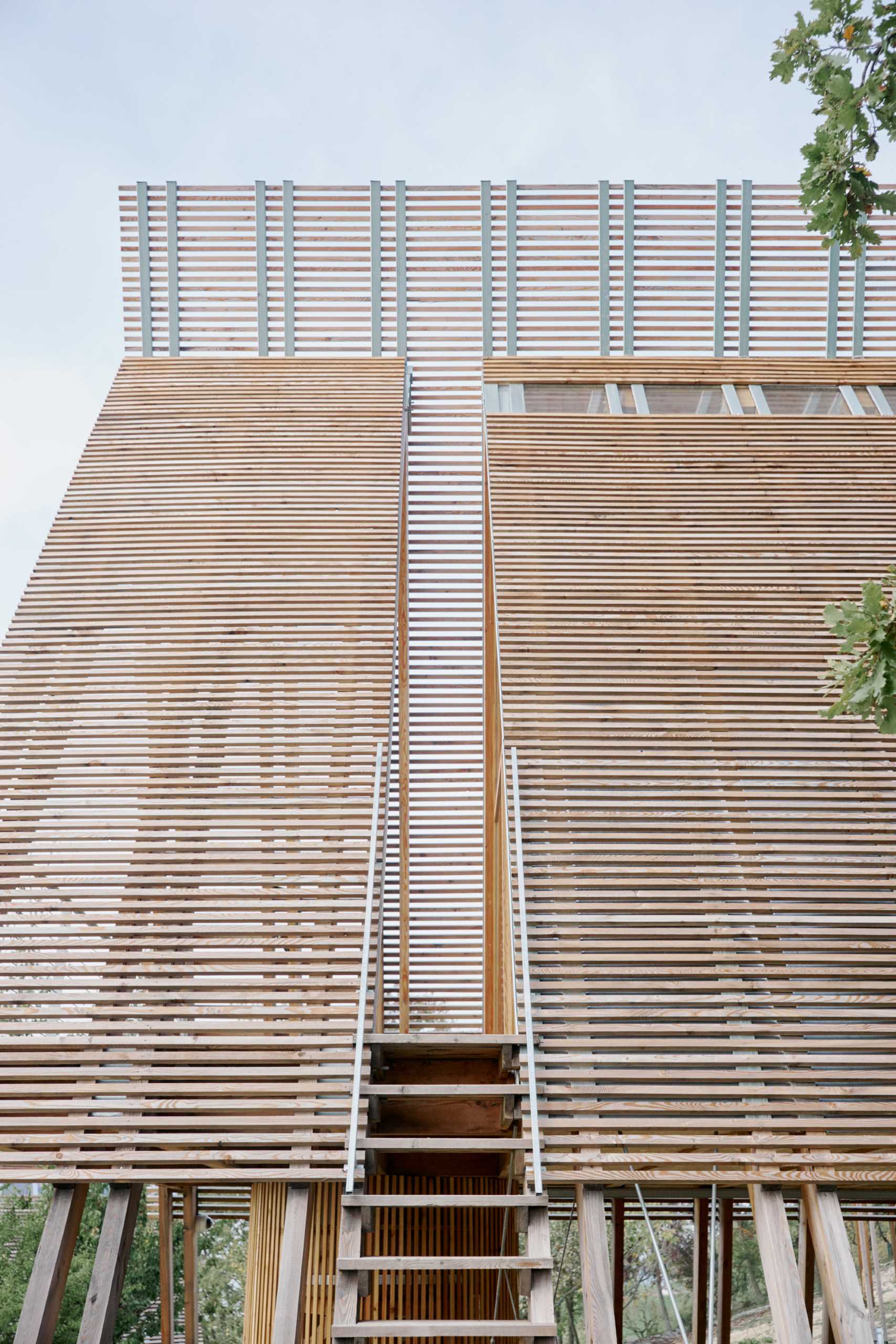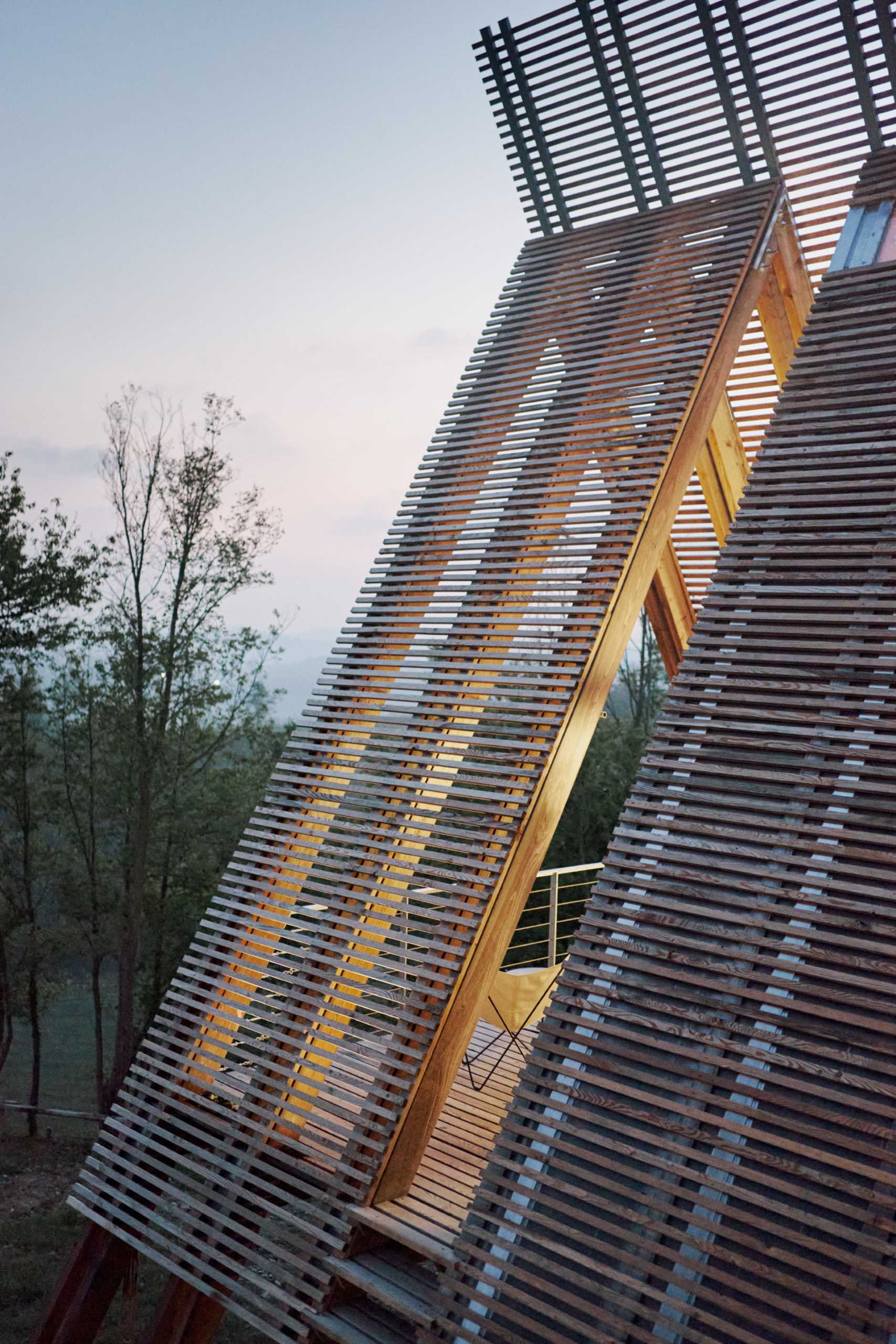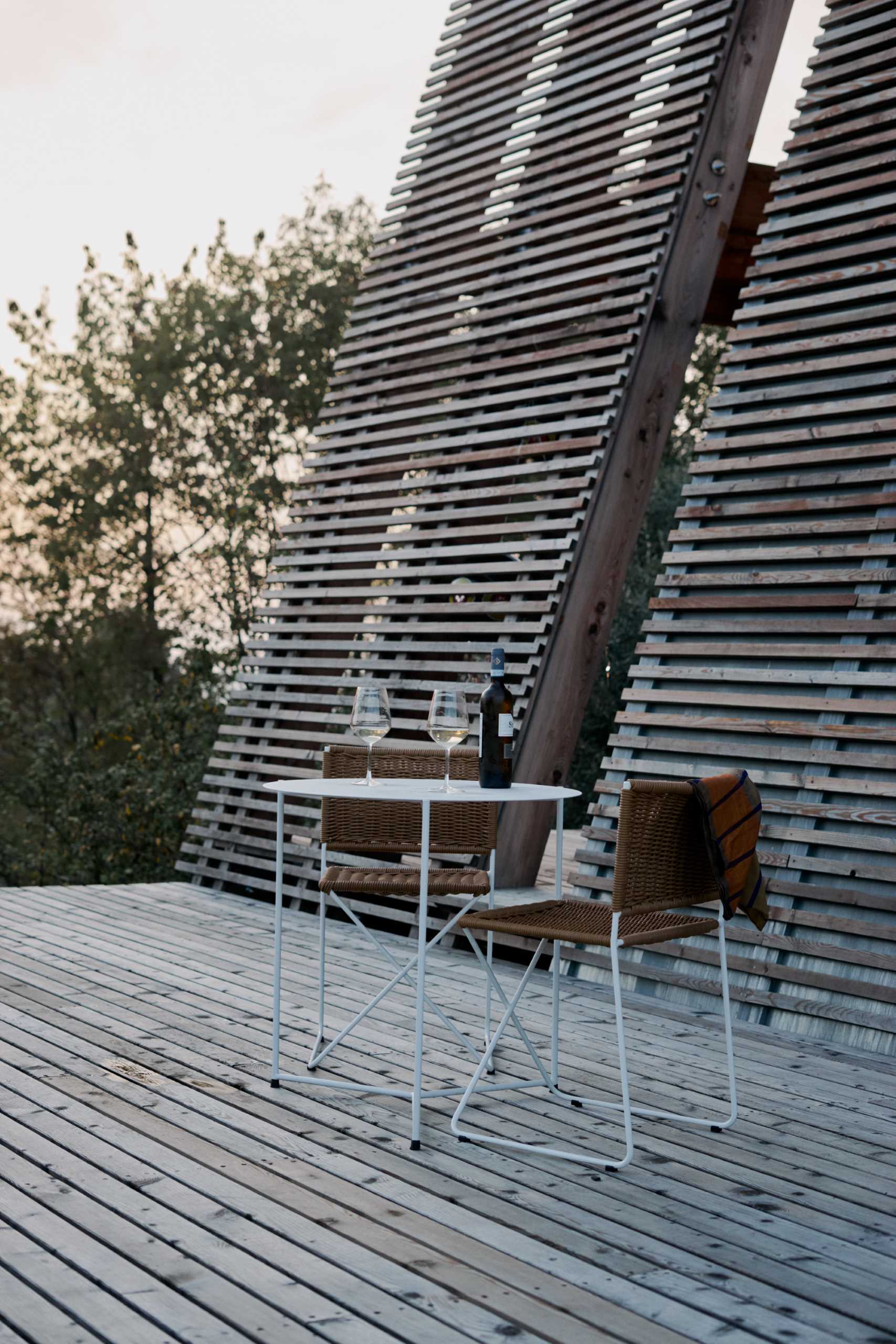 A large sliding door opens the interior of the cabin to the deck outside, which has unobstructed views of the landscape.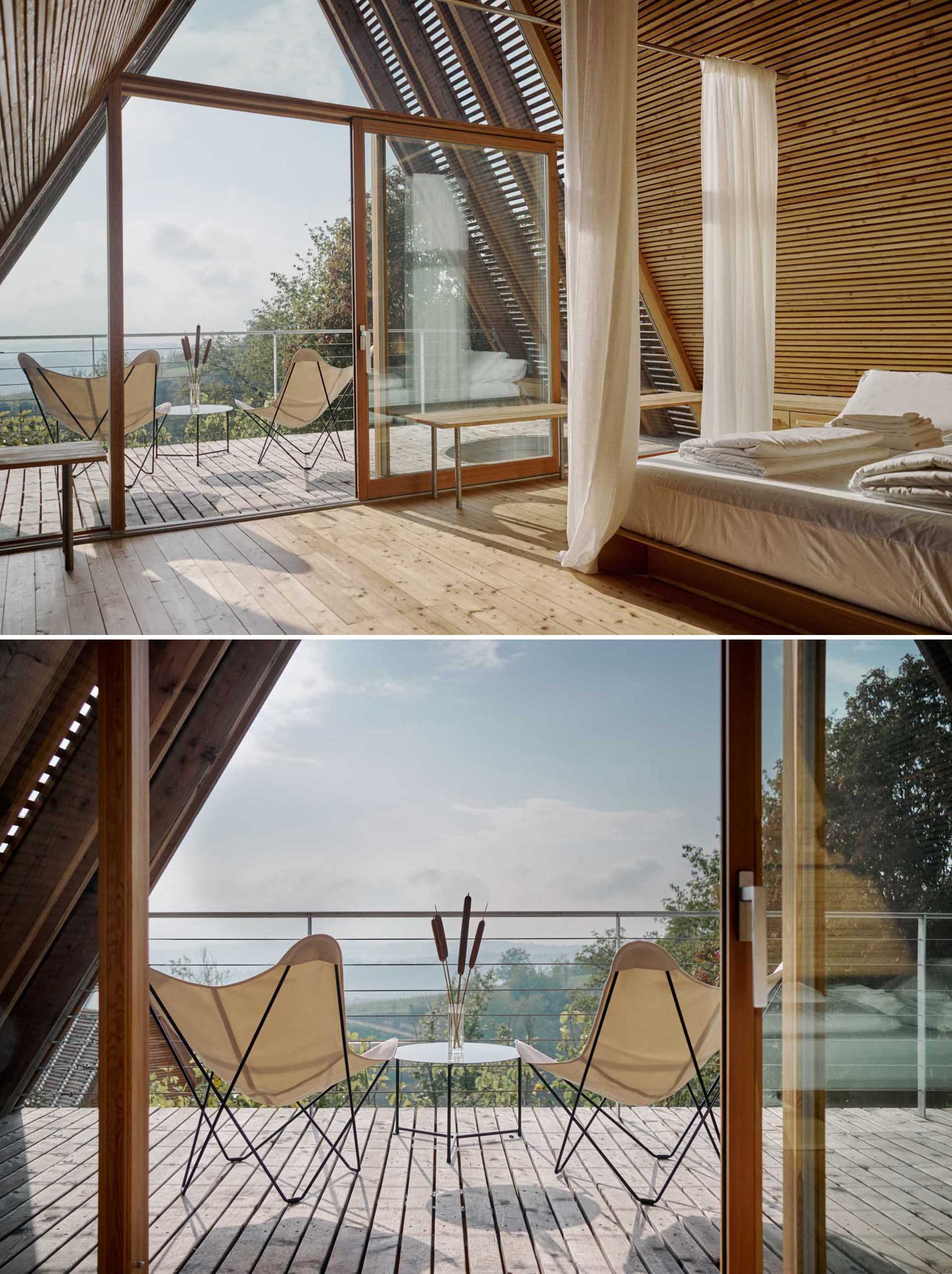 The interior of the three suites is organized as a continuum, with the breakfast nook near the deck leading to the sleeping area, which leads to the bathroom at the opposite end.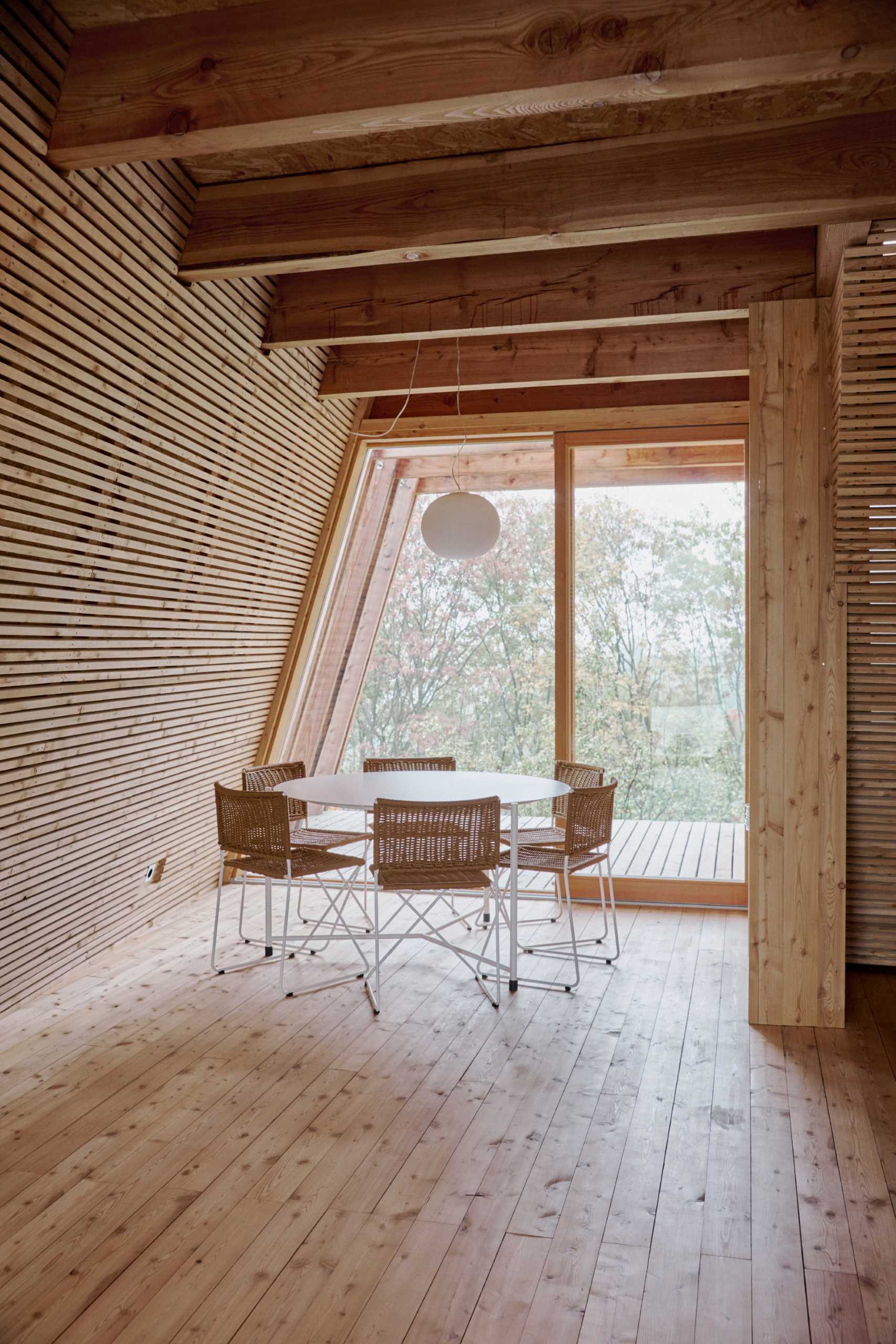 Long curtains hang from the ceiling or a horizontal metal bar and provide privacy for the sleeping area when closed.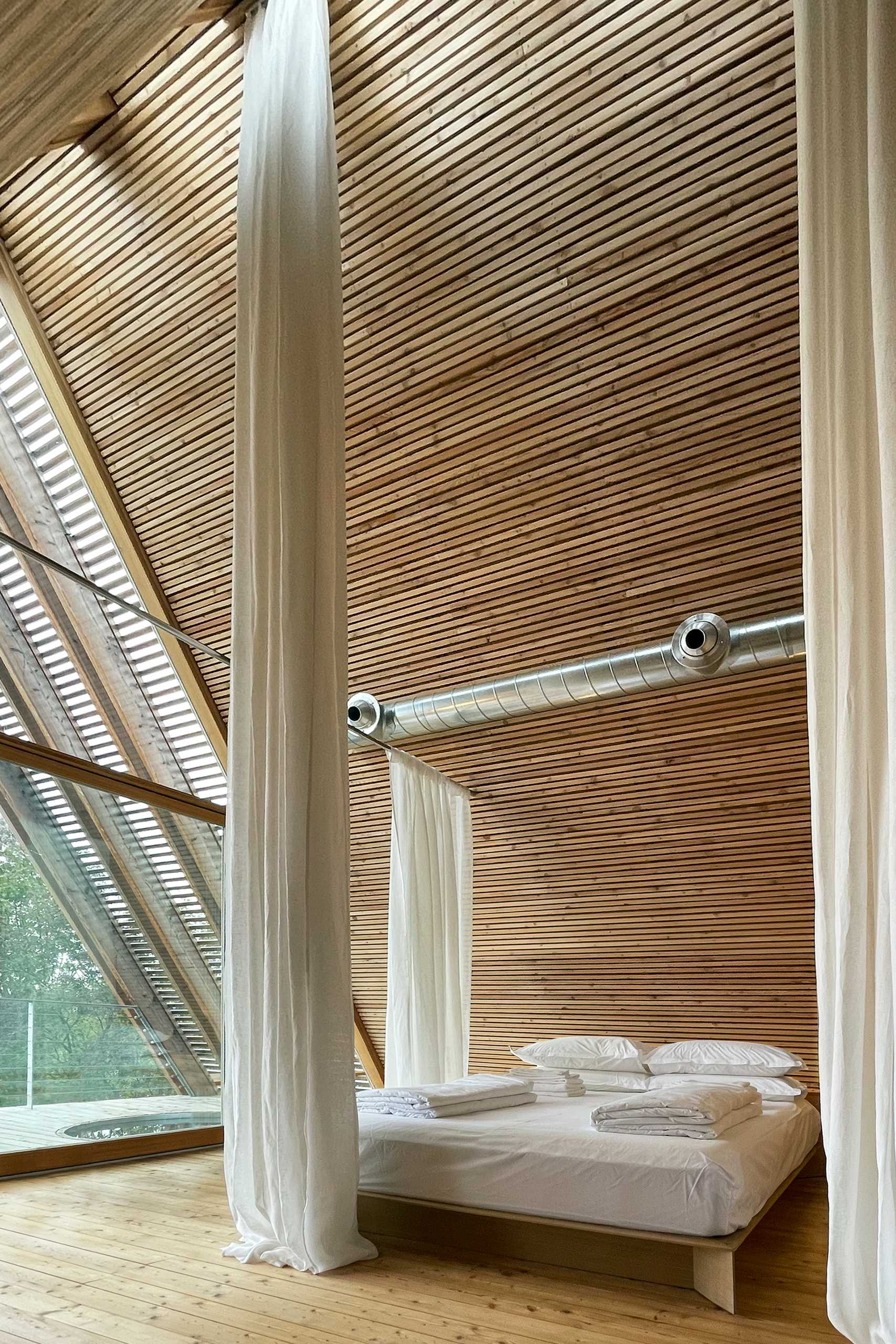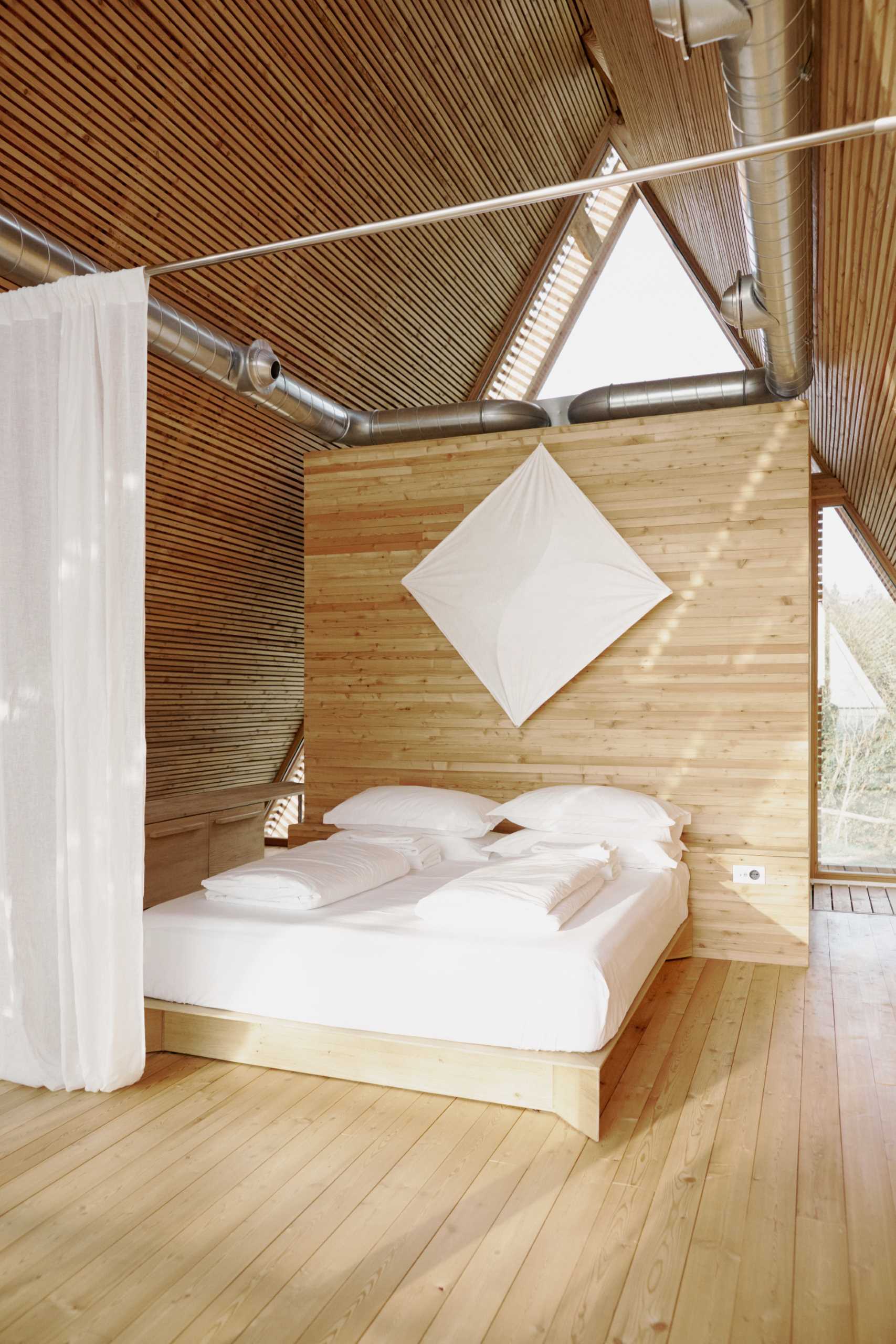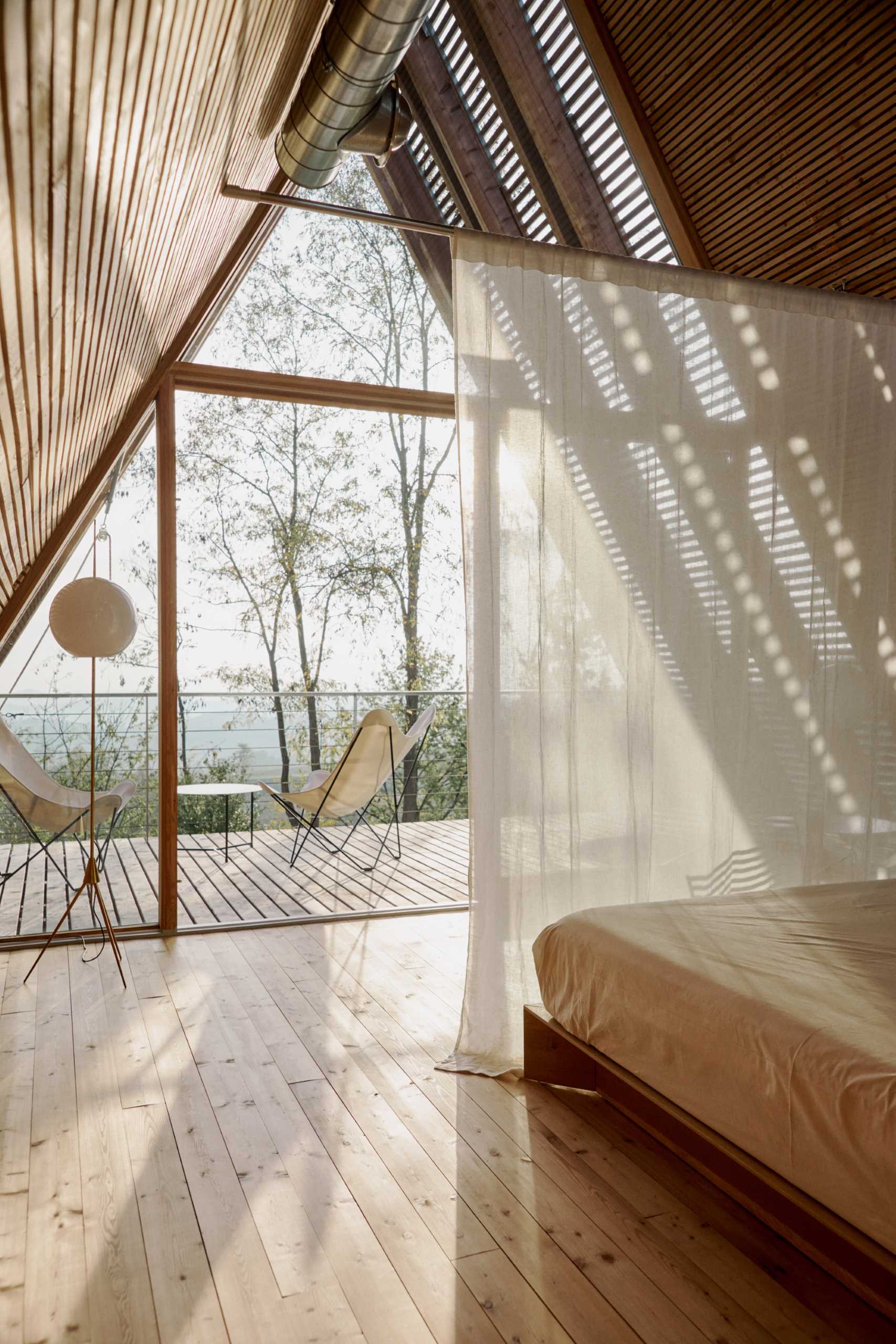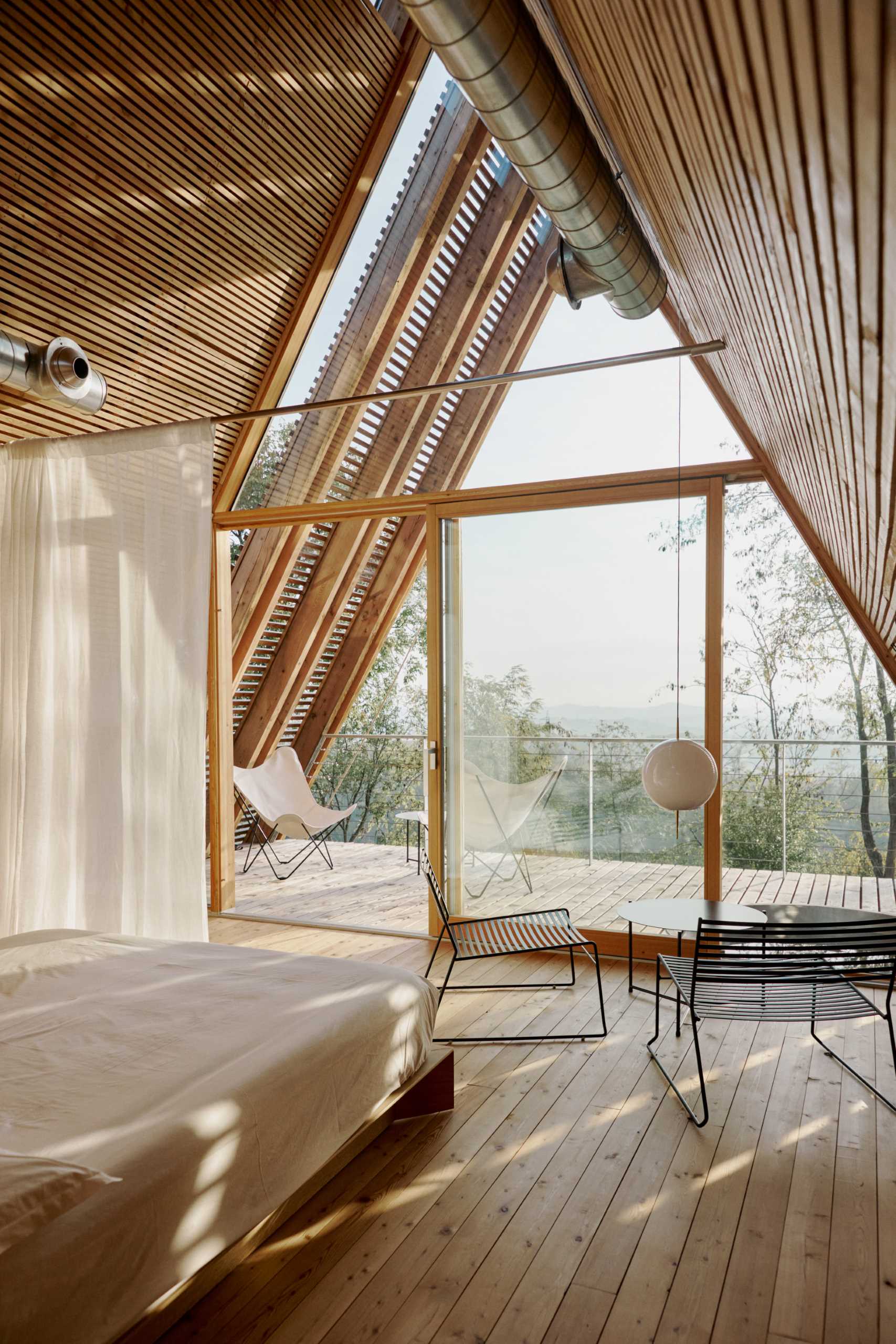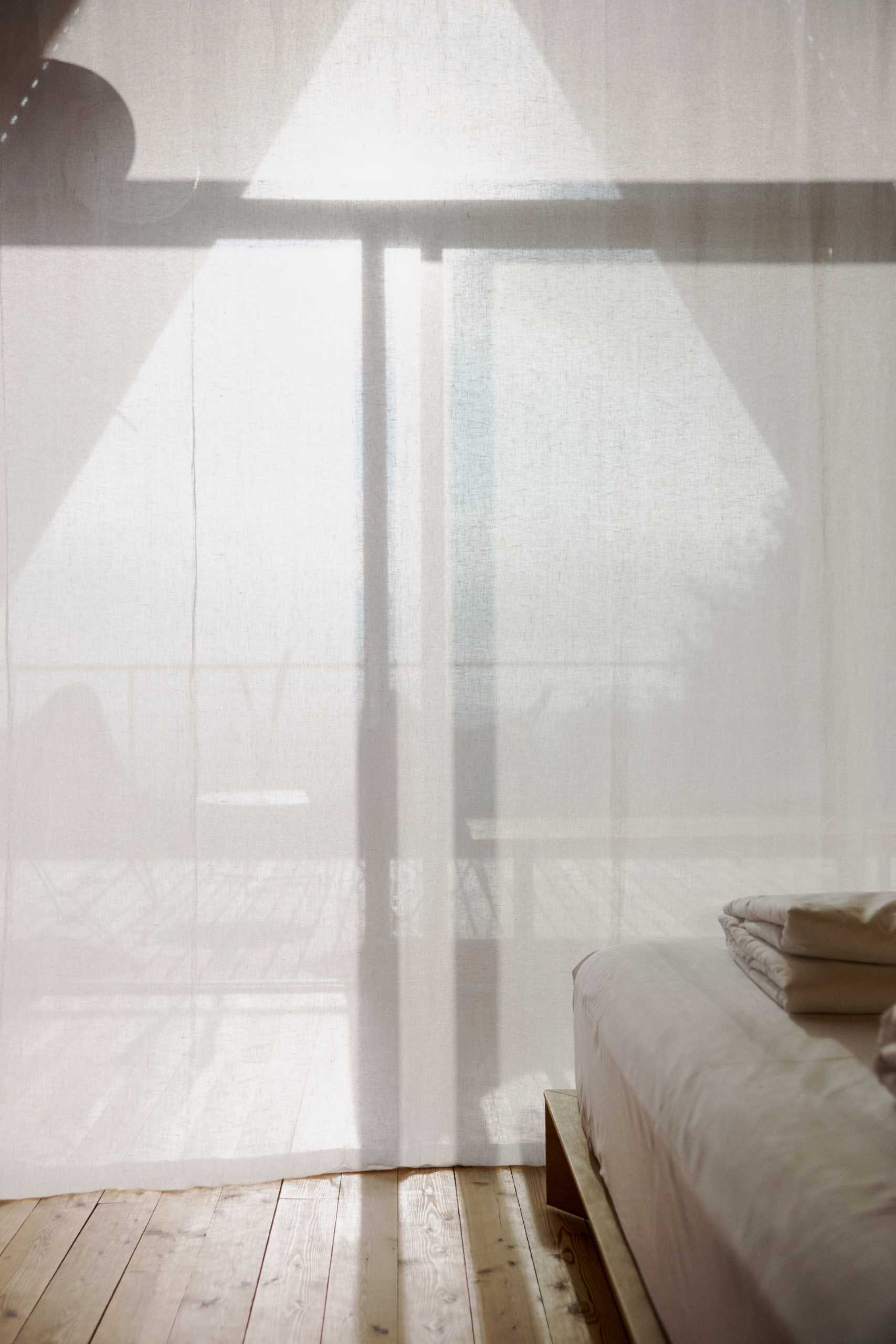 The minimal bathrooms include a simple wood vanity with a tall mirror and a walk-in shower.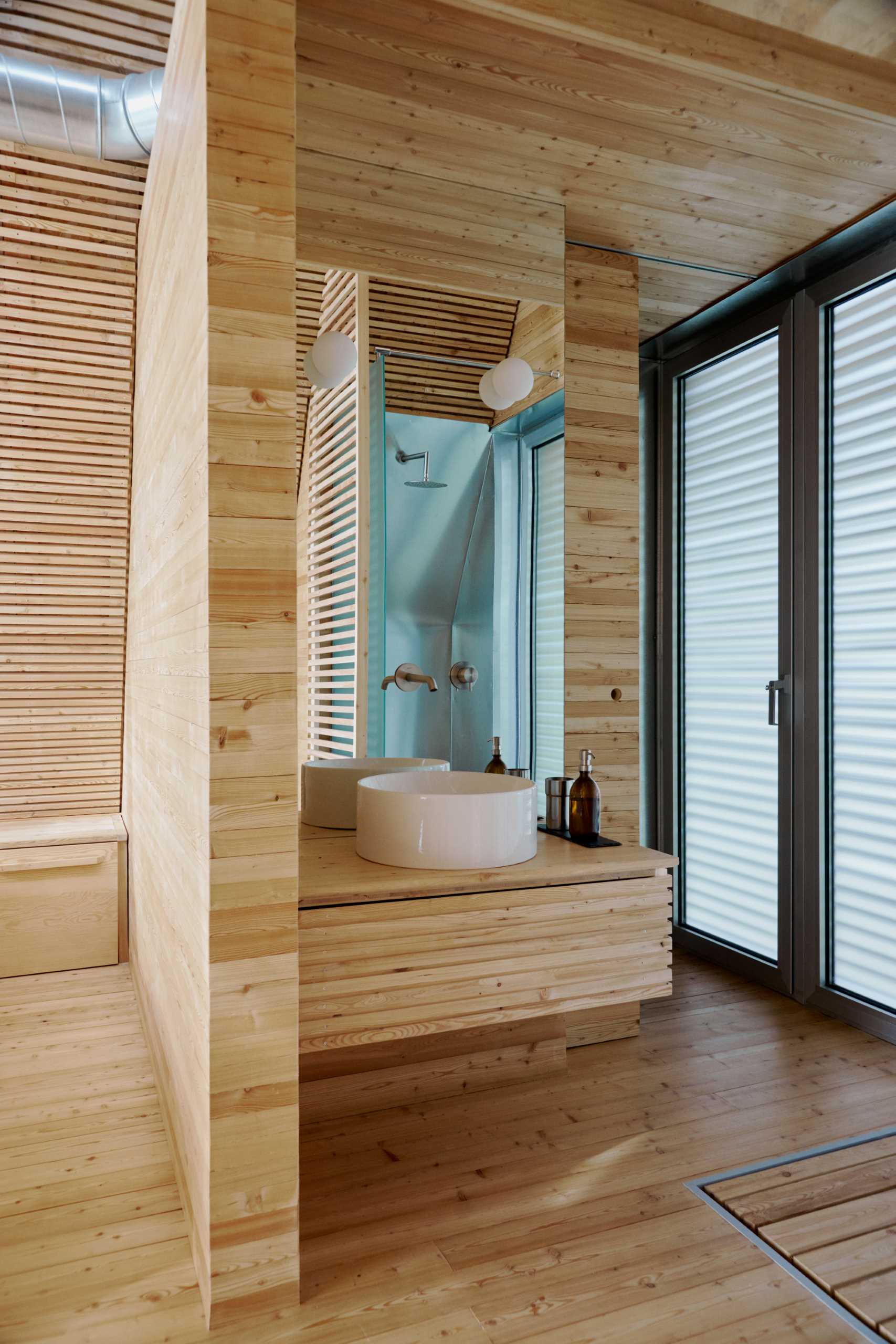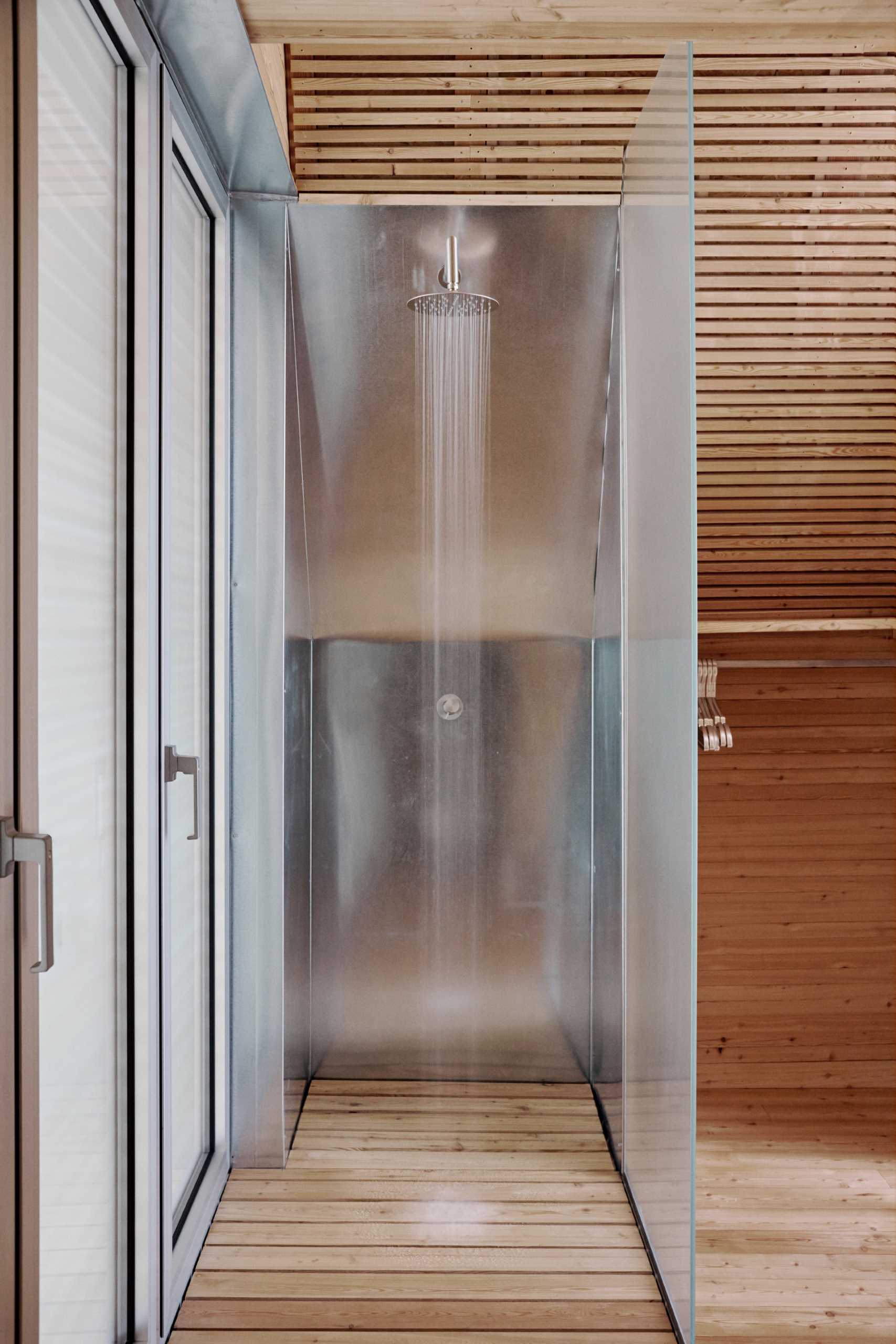 At night the landscaping around the cabins is highlighted by outdoor lights.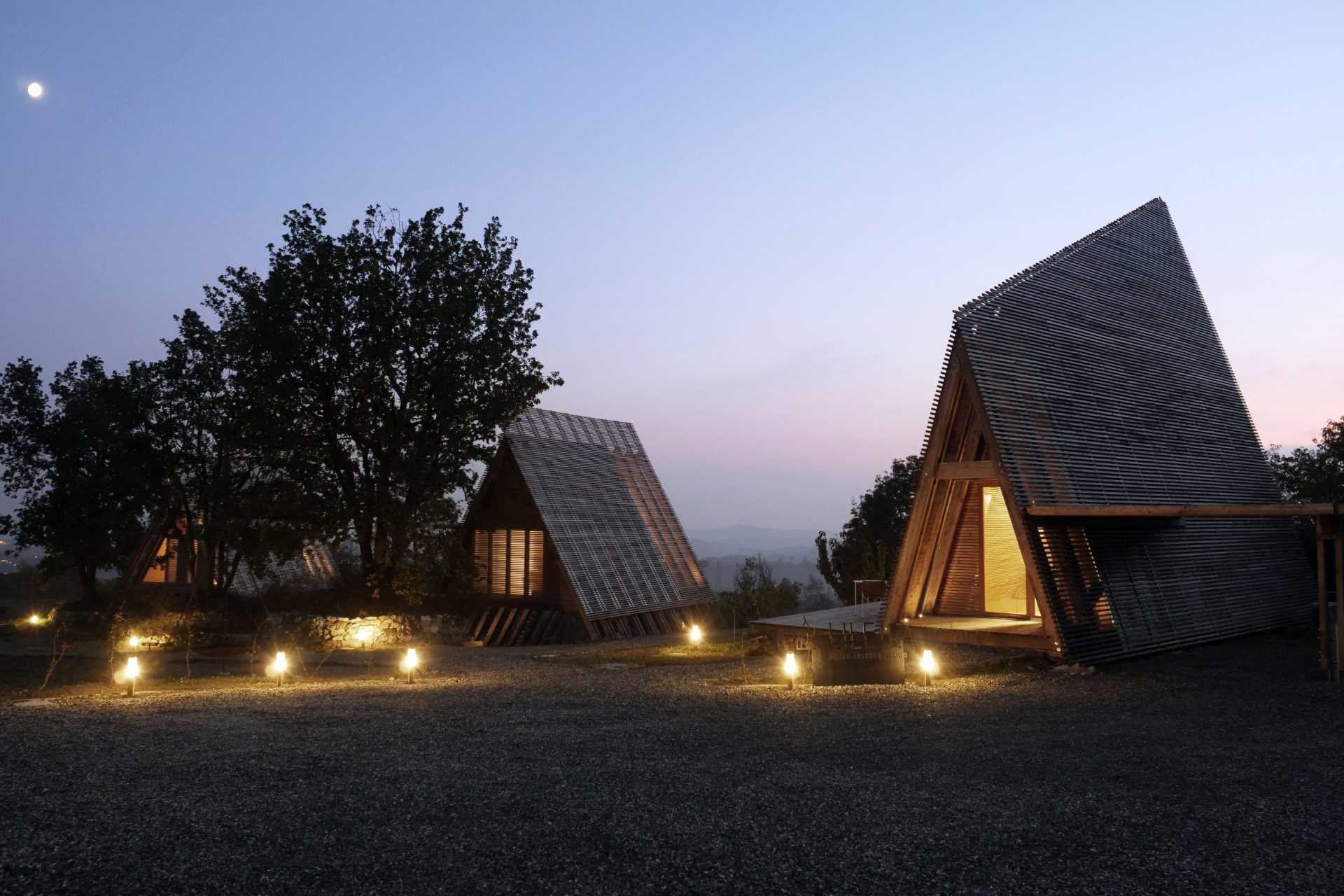 Here's a look at the diagrams and drawings of the cabins.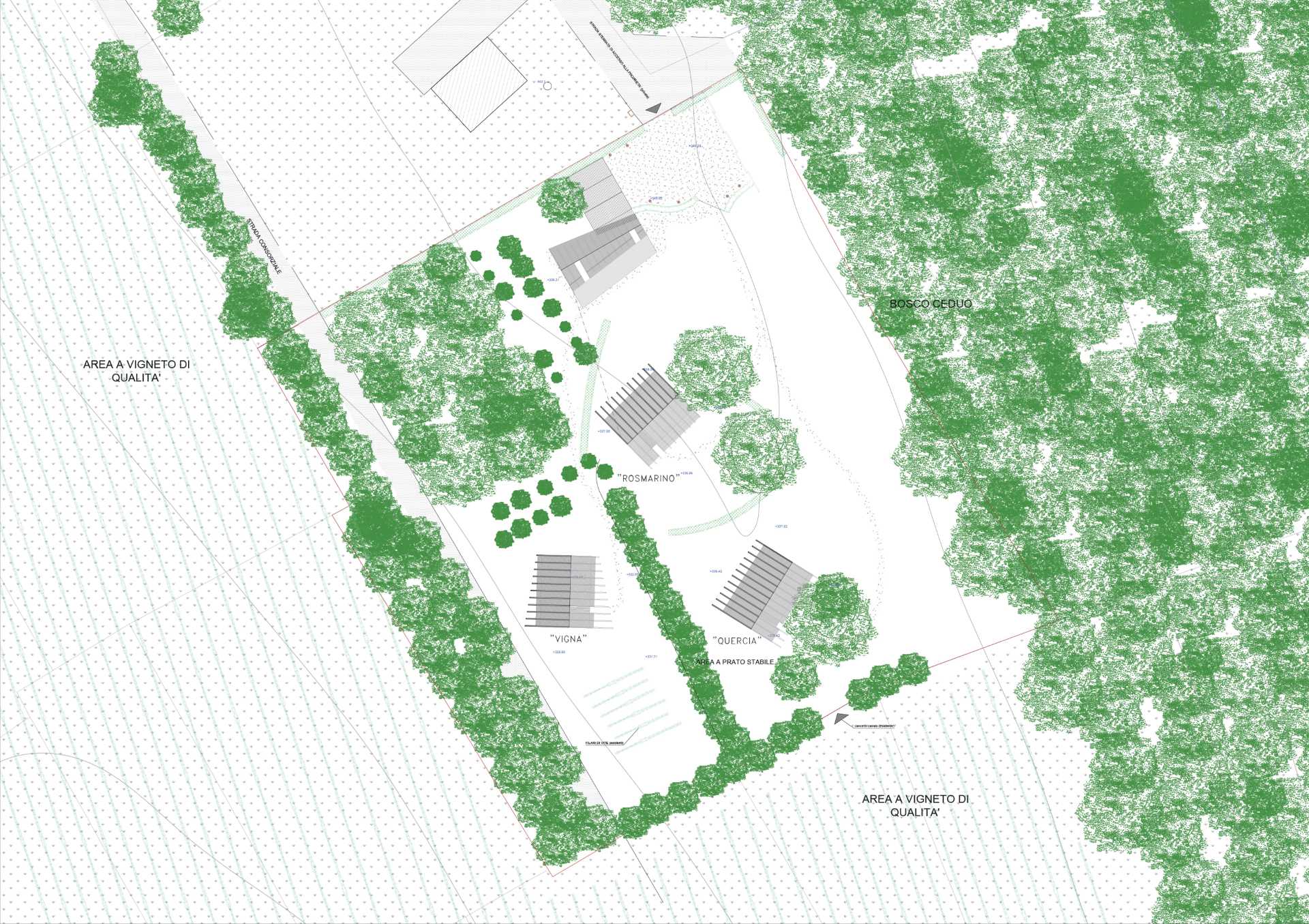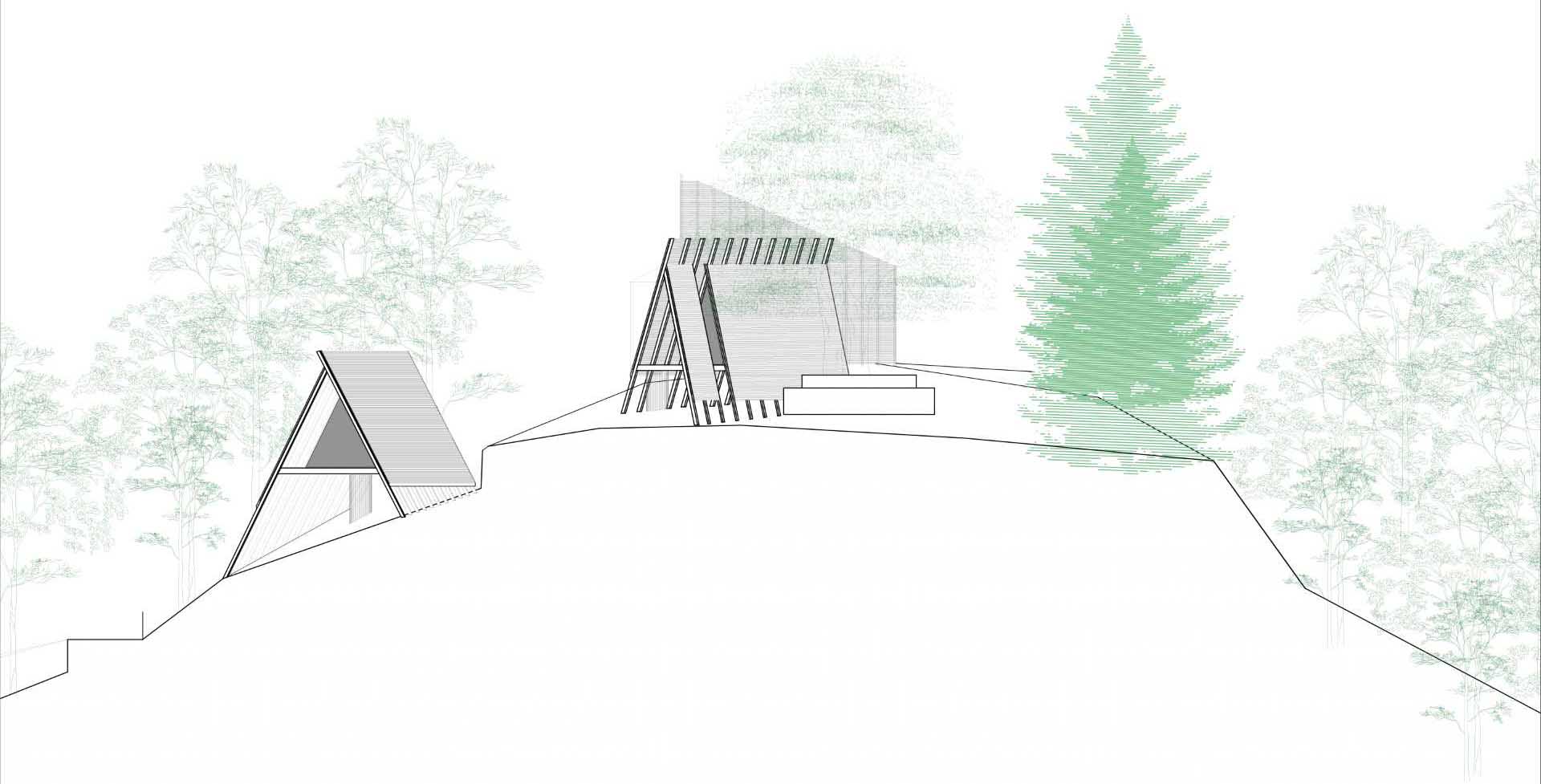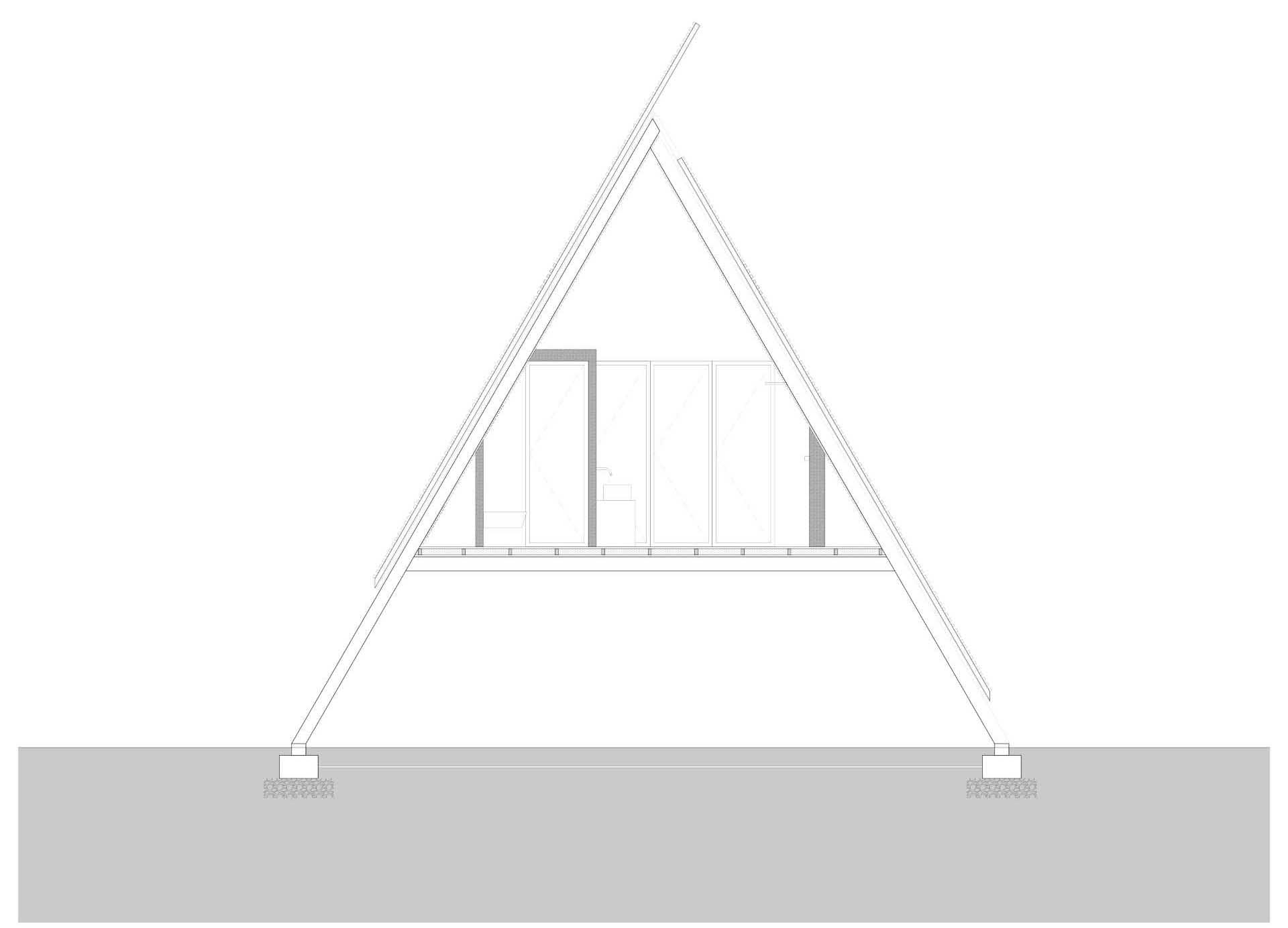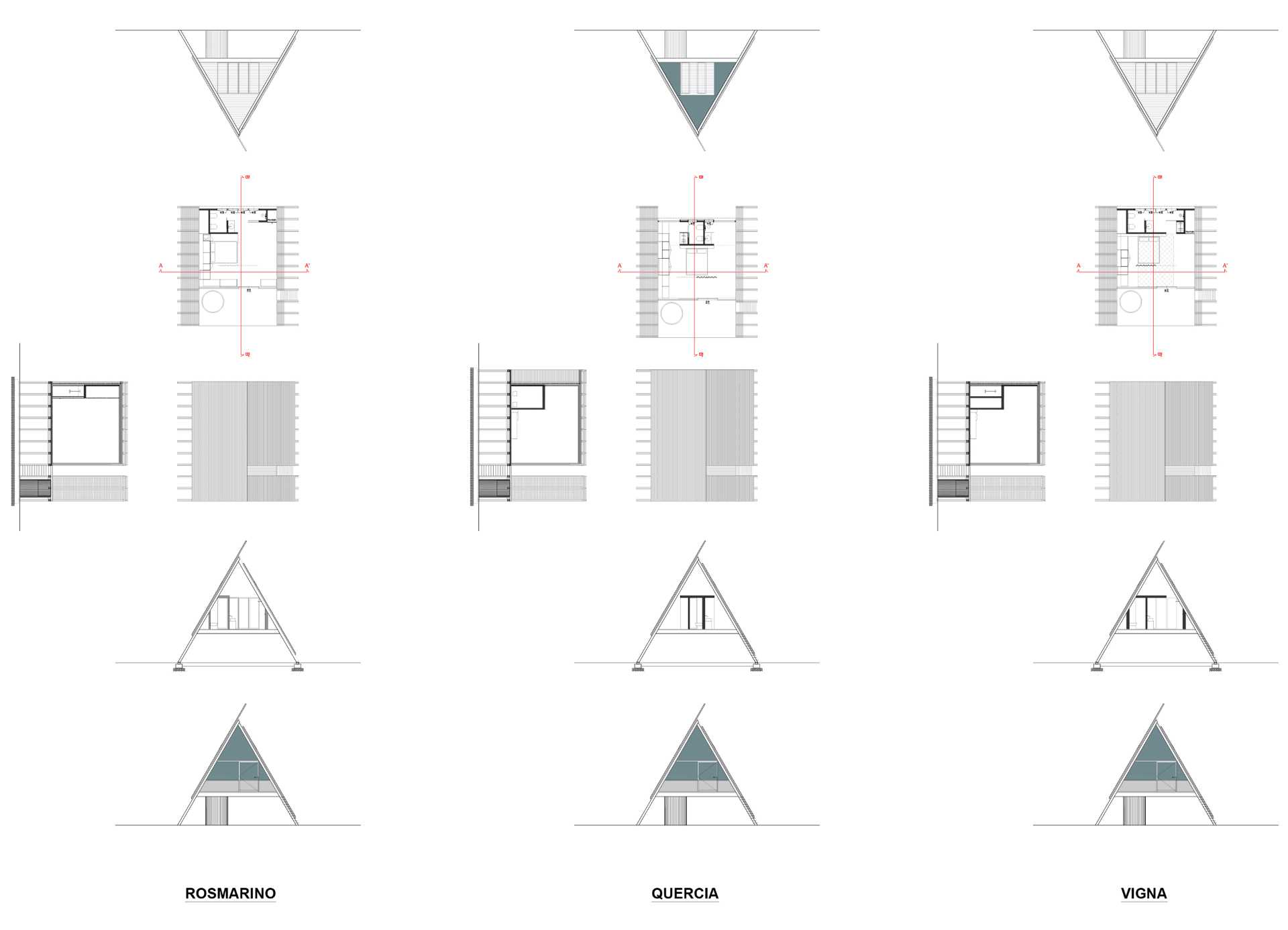 Photography by Silvia Lavit and Daniel Mazza | Office Name: Atelier LAVIT | Lead Architects: Marco Lavit
Source: Contemporist