Landfolk Offers A Hand-picked Portfolio Of Denmark, Norway And Germany's Most Unique Holiday Houses – ADC
We were invited by Landfolk, a specialized bookings platform akin to Airbnb but for design lovers, to spend a weekend at one of its summer house listings. With the Danish company's recent expansion into Germany, we didn't have to travel far from Berlin to our stylish rural idyll on the outskirts of Lindenhagen, a peaceful village in the Uckermark region of east Brandenburg.
Set on the edge of a cornfield near tranquil Lake Sternhagen, the three-bedroom house is something of an architectural gem. A simple façade belies the striking interior: modern, airy and spacious in calming blue-green-gray hues. Exposed aggregate concrete floors and window seats, from which you can muse on life while taking in views of the lush gardens and endless fields, are softened by sparsely placed cushions, luxurious throws and rugs.
The large picture windows are a key feature in bringing nature indoors.
The large picture windows are a key feature in bringing nature indoors. At certain times of day, sunlight floods the rooms, and if a chill sets in, you can cozy up by the wood-burning fire while still feeling at one with the elements. That, combined with natural materials, such as the light-wood kitchenette, and the earthy tones of the minimalist yet comfortable furniture provide an overall sense of relaxation and escapism.
Up to eight friends or family members can sleep comfortably in the house. And when not gathering for communal meals around the long dining table in the open-plan living area, guests can quietly meander down winding garden paths bordered by thickets of wildflowers, stretch out on the lawn or take a coffee to one of the outdoor chairs. Or, a little farther afield, there are various hiking trails in the nearby nature reserve, plus swimming spots and rowboat rentals around the lake.
There are various hiking trails in the nearby nature reserve, plus swimming spots and rowboat rentals around the lake.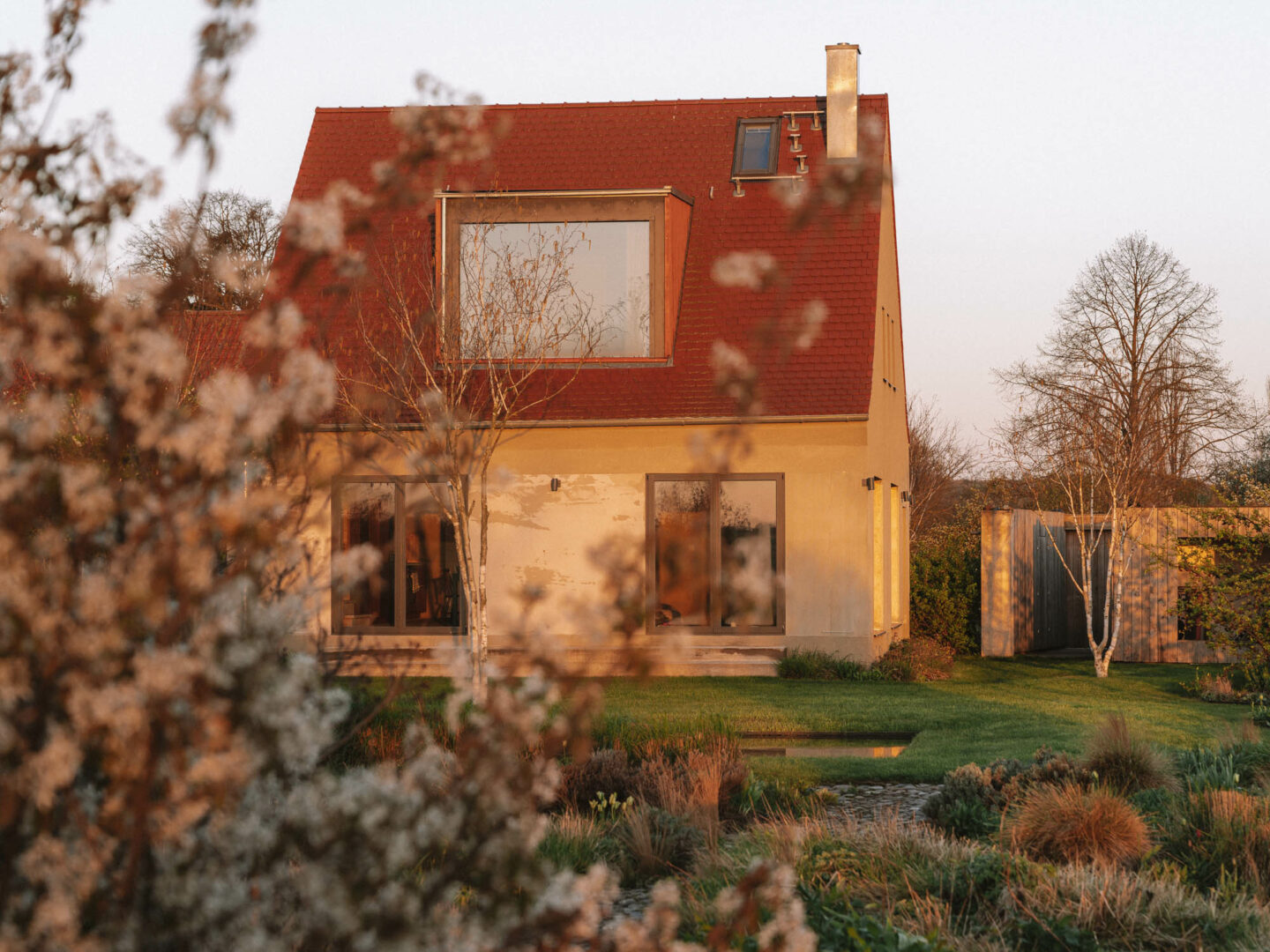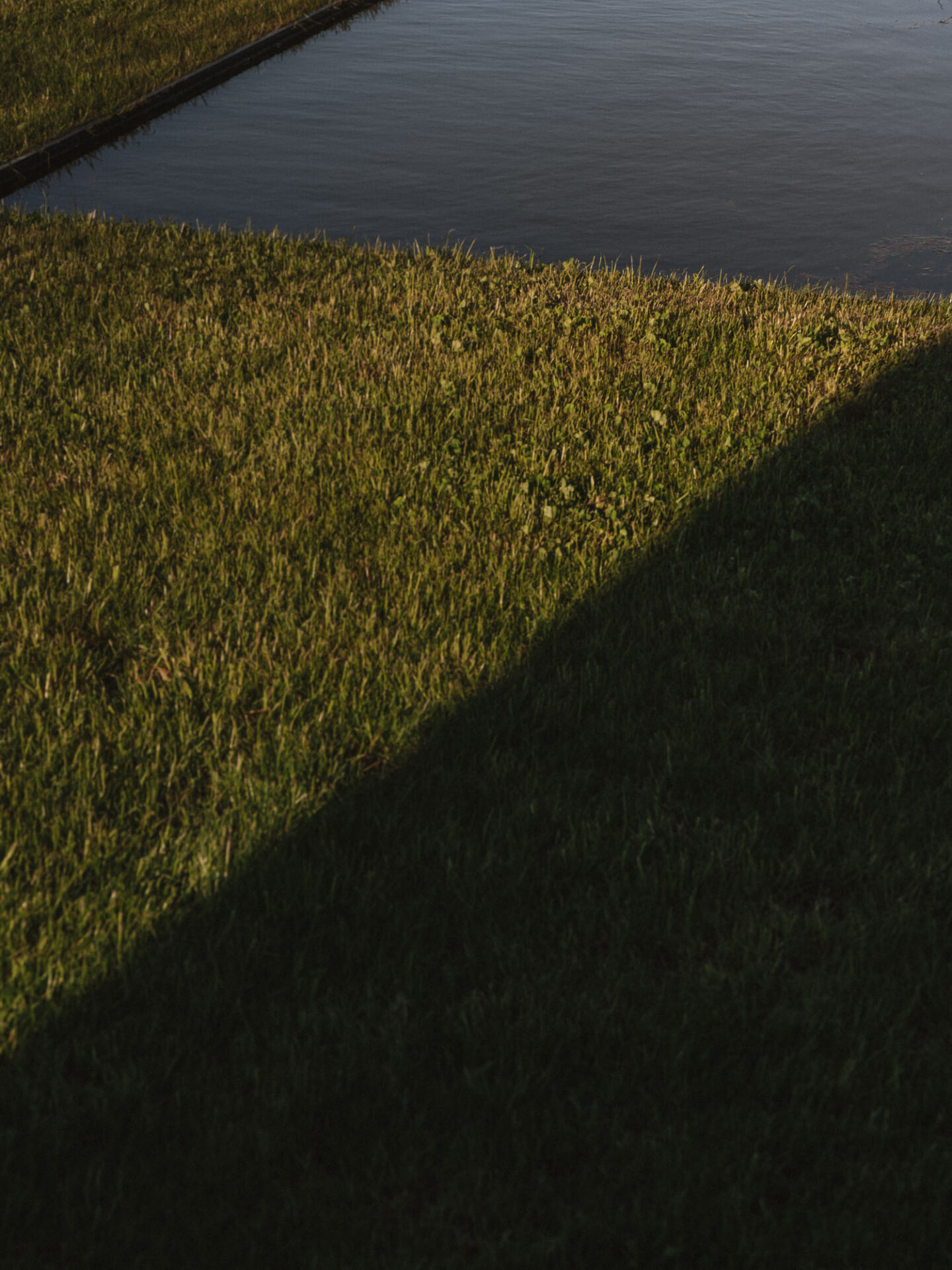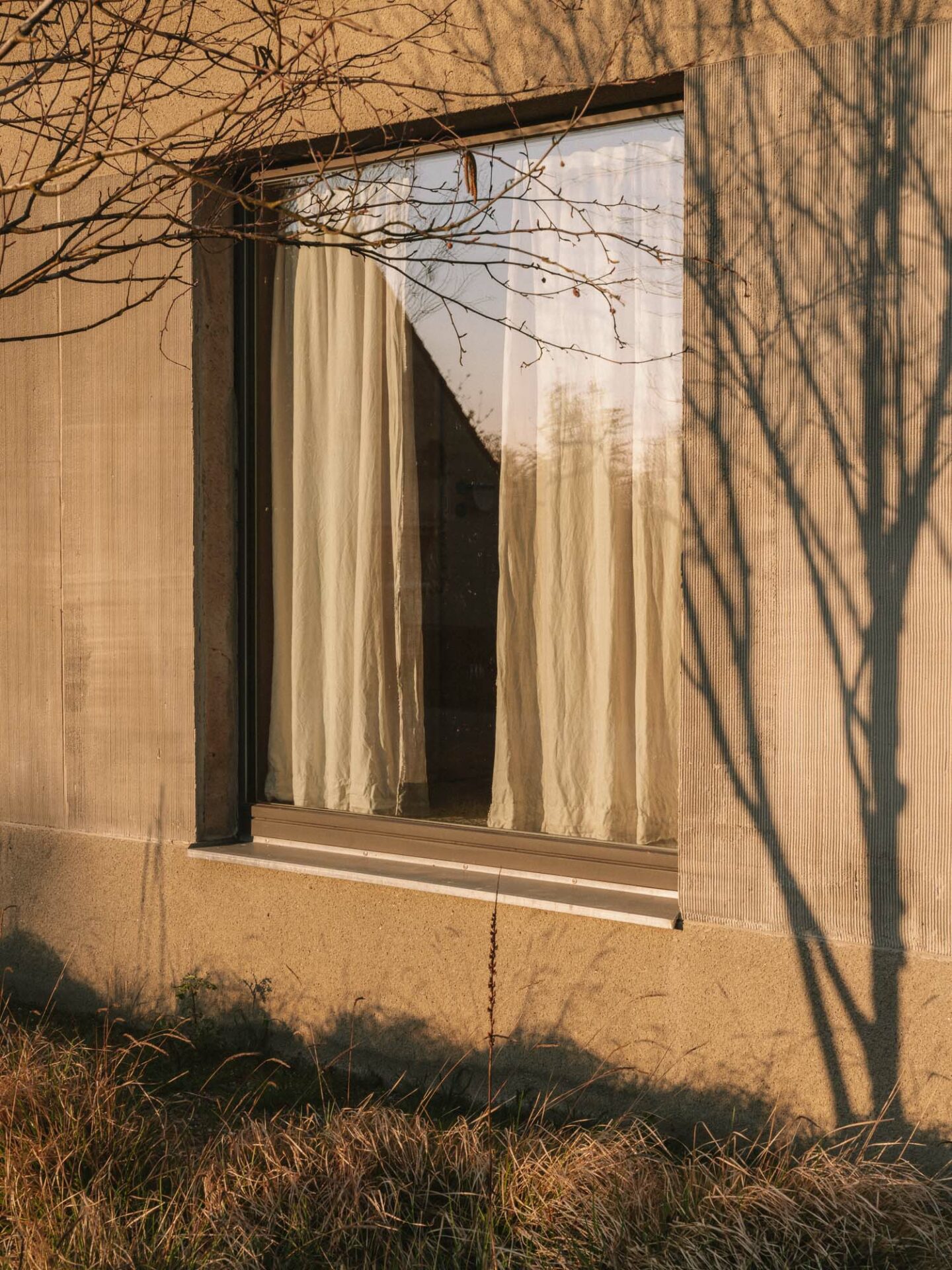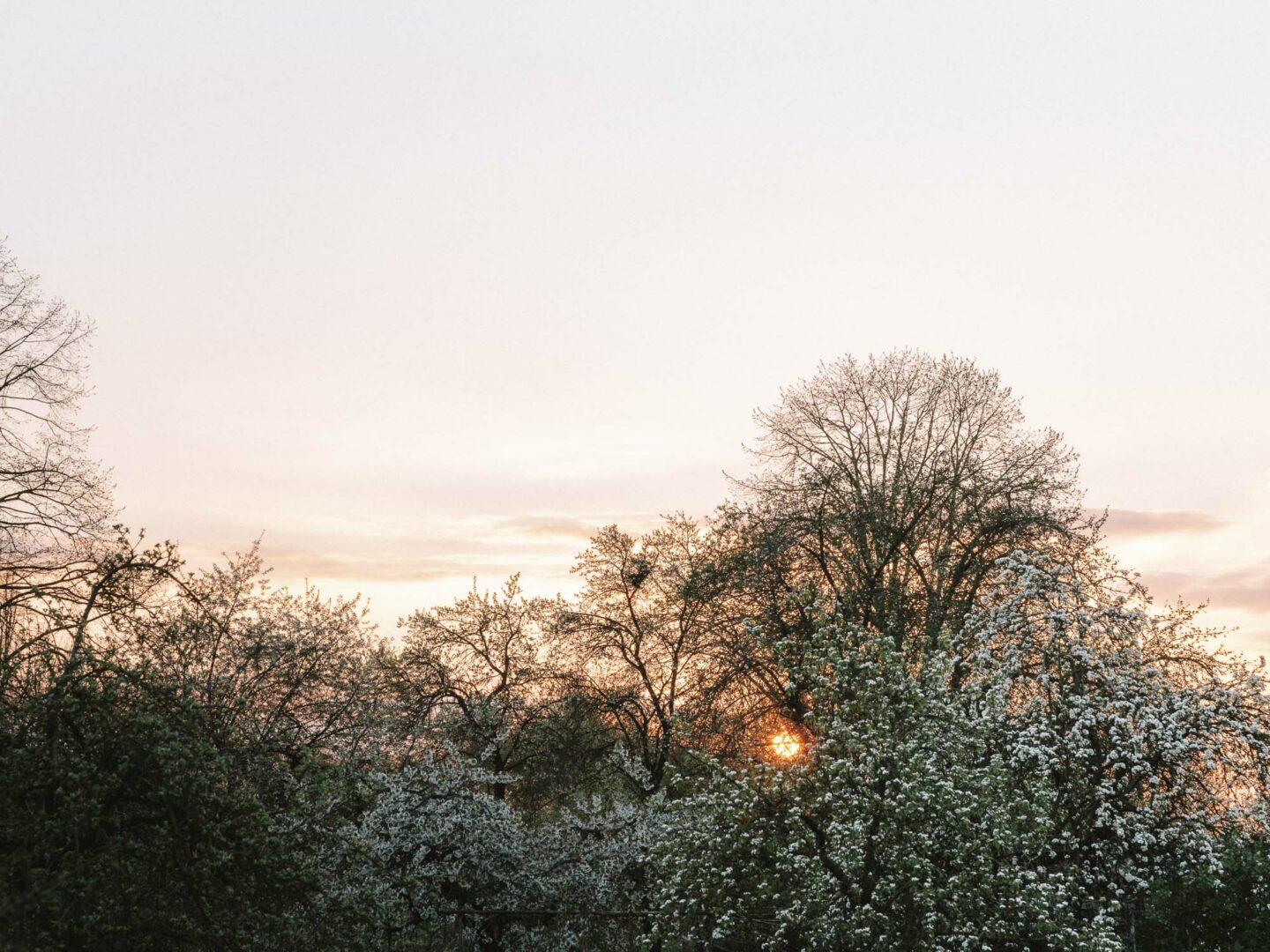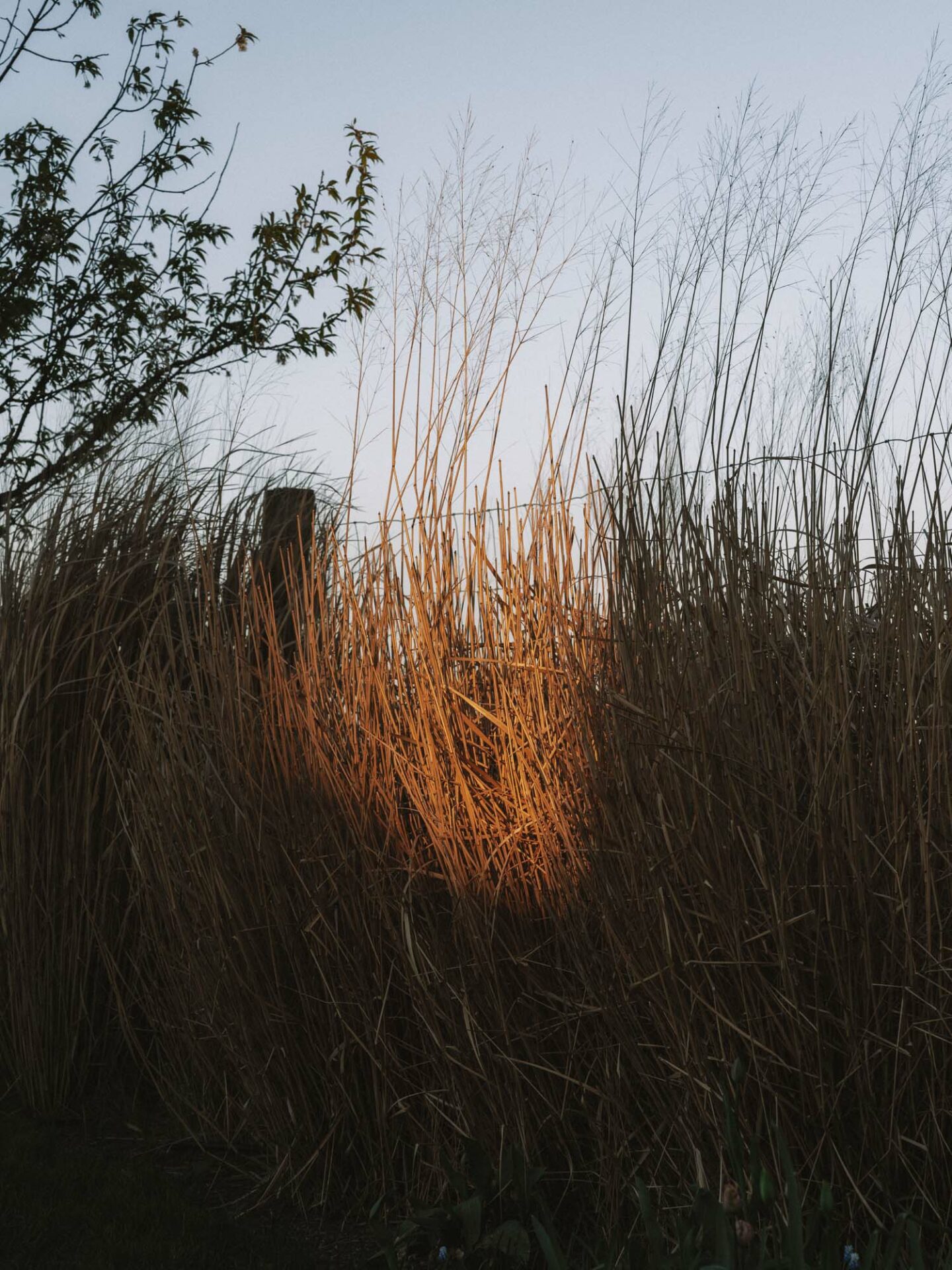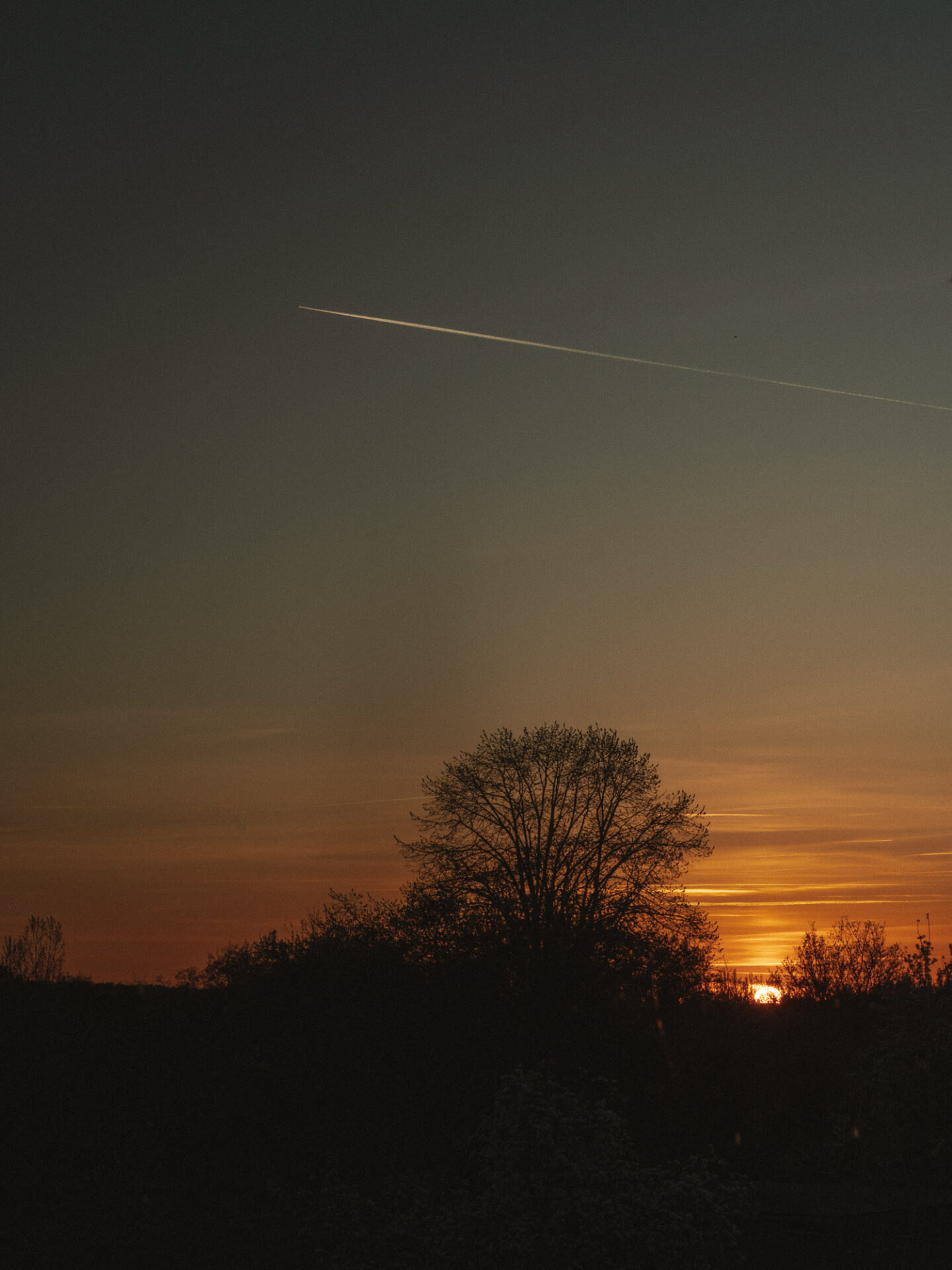 It is exactly this notion of getting out of the city and closer to nature while spending time with loved ones that spurred the launch of Landfolk. Seven former Airbnb colleagues, united by a mutual love of vacationing in one-of-a-kind summer houses, brought their concept to life in early 2021 in the midst of the Covid-19 pandemic. It was a time of momentous change in the travel industry, when restrictions meant holidays had to be fairly local, accessible by land and, ideally, little self-contained versions of paradise. Now, the increasing inclination toward sustainable travel helps give this concept traction well beyond pandemic conditions.
Another shared experience among the team that was integral in the inspiration behind Landfolk was that searching for such beautiful, unique summer houses online was often a tedious process. So a key element of offering their curated digital portfolio, which initially contained houses in Denmark only but later extended to Norway and Germany, was that it must be a joy for the user to navigate.
Their design credentials are cutting-edge.And it is. Landfolk houses all have something very special about them. Aesthetically, they are supremely tasteful, often in a pared-back Scandinavian way, with plenty of personality. Their design credentials are cutting-edge. The quality of materials and furnishings is extremely high. Then there's the scenic location, which is always spectacular—sometimes with a mind-blowing mountainous lake view or something much more understated, like a calming cornfield. But instead of infinitely scrolling through a vast assortment of styles, like on other sites, you can be sure—if you're a fan of good design—that you'll easily find something you like here.
On the homepage, you can check out Landfolk's Collections for inspiration, grouped under helpful titles such as "Dog friendly," "Nordic log cabins," "Summer houses from the '60s," "Premium escapes," and "Winter-friendly summer houses." You can then begin curating your own Collection, earmarking all your favorites.

Image © Landfolk

Image © Landfolk

Image © Landfolk
Some of our highlights include a minimalist glass bungalow in the middle of an organic sheep farm, set between the Schlei Fjord and the Baltic Sea in northern Germany. The modern transparent structure, with a Scandinavian-style interior, seems to seamlessly merge with the bucolic landscape.

Image © Landfolk

Image © Landfolk

Image © Landfolk

Image © Landfolk
Another top pick is a more classic summer house right on Lake Serjero in Denmark. Bright and open, it has been sympathetically modernized since it was built in 1951 and still belongs to the same family. The vast wooden deck, dotted with comfy deck chairs and a dining area, overlooks the lake's beach and features a heated spa.
As for Norway, we're drawn to an impressive timber retreat nestled within the Jotunheimen mountain range, which incorporates the tallest peaks in the country as well as northern Europe. Swimming and hiking in summer, and skiing or snowboarding in winter are all possible just meters from the house, featuring neutral pared-back Nordic interiors, a dining terrace with sweeping views and a sauna. That's another thing that's so exceptional about Landfolk: their hand-picked houses frequently combine an assortment of natural wonders, so you don't have to choose between water, mountains or fields, you can have it all.
Source: Ignant