A Muted Palette Unifies The Interior Of This Remodeled Mid-Century Modern Home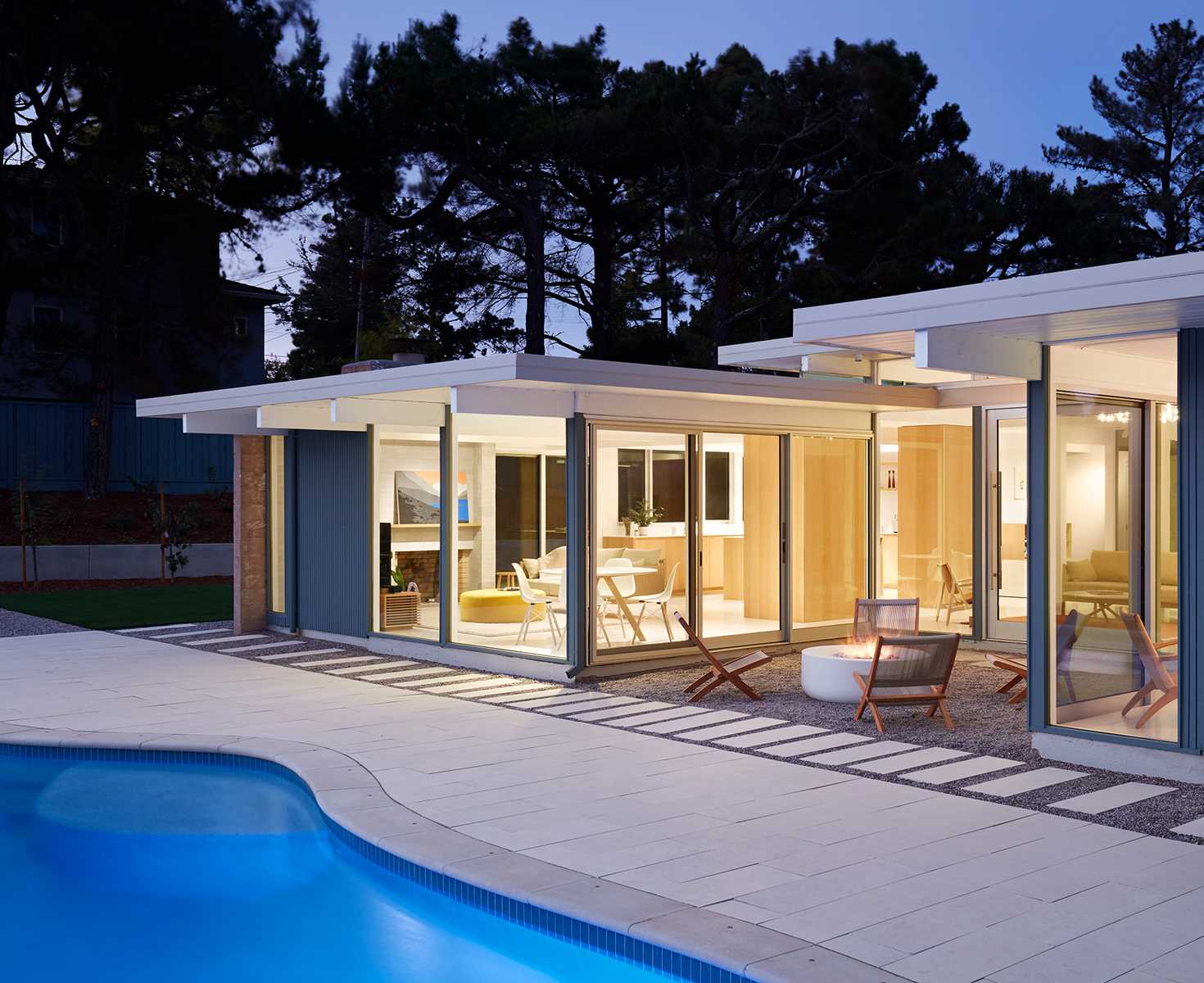 Gast Architects has sent us photos of a remodel they completed for an Eichler home in the San Francisco Bay Area, that hadn't been updated since it was built in 1955.
Before we take a look at the 'after' photos, here's a glimpse of what the home looked like before the remodel. The home included concrete floors and wood walls, as well as a dated kitchen and bathroom.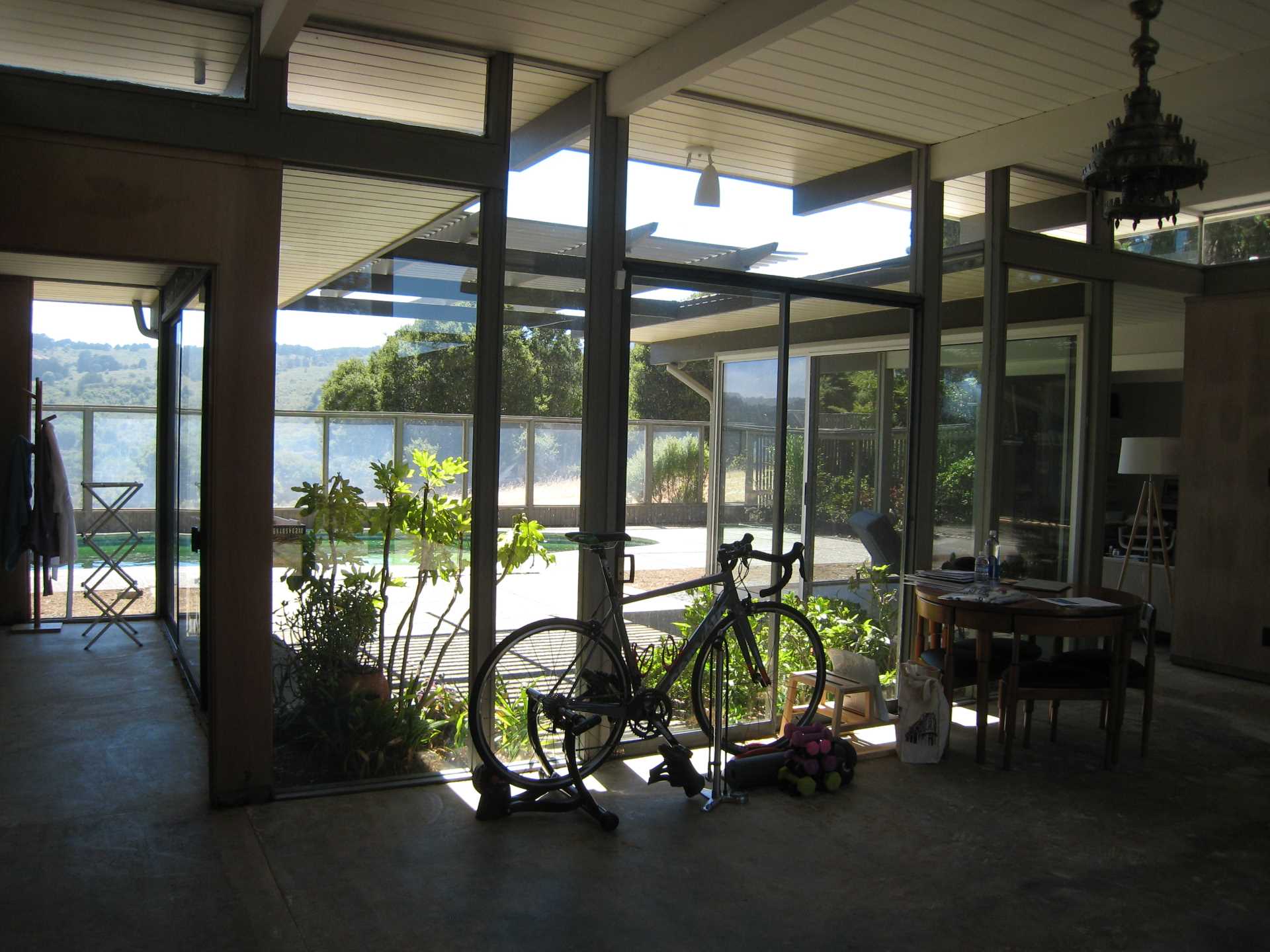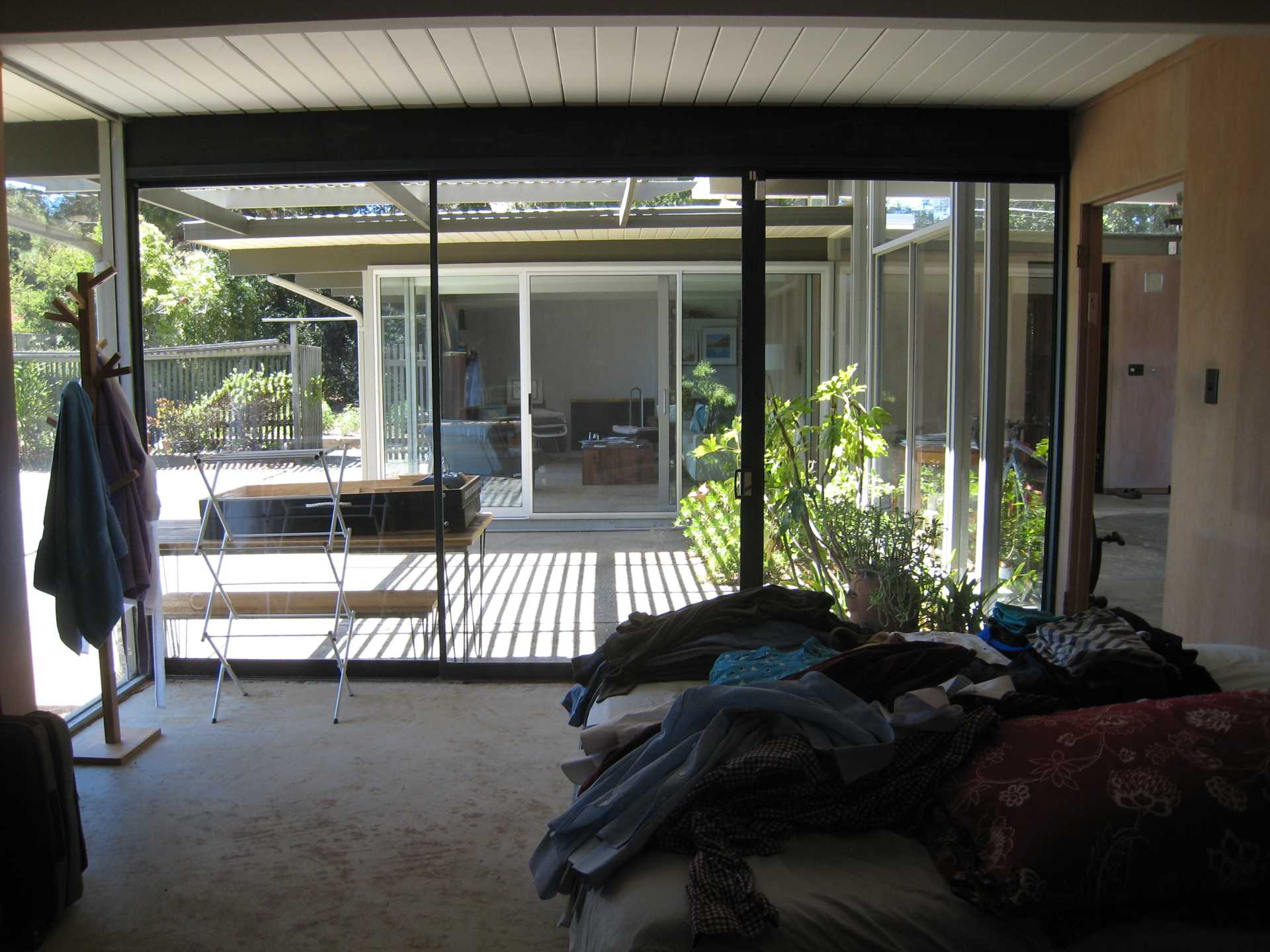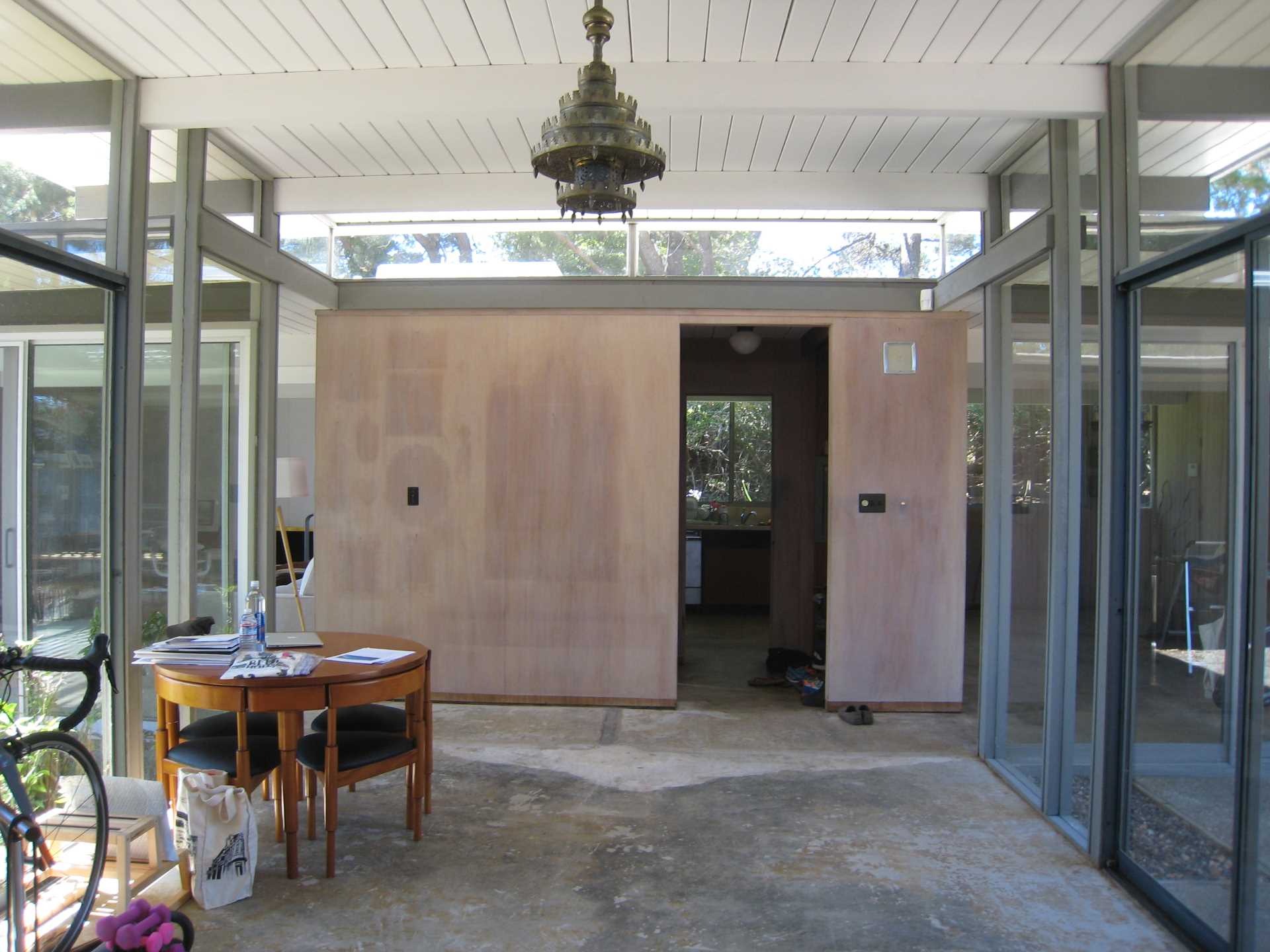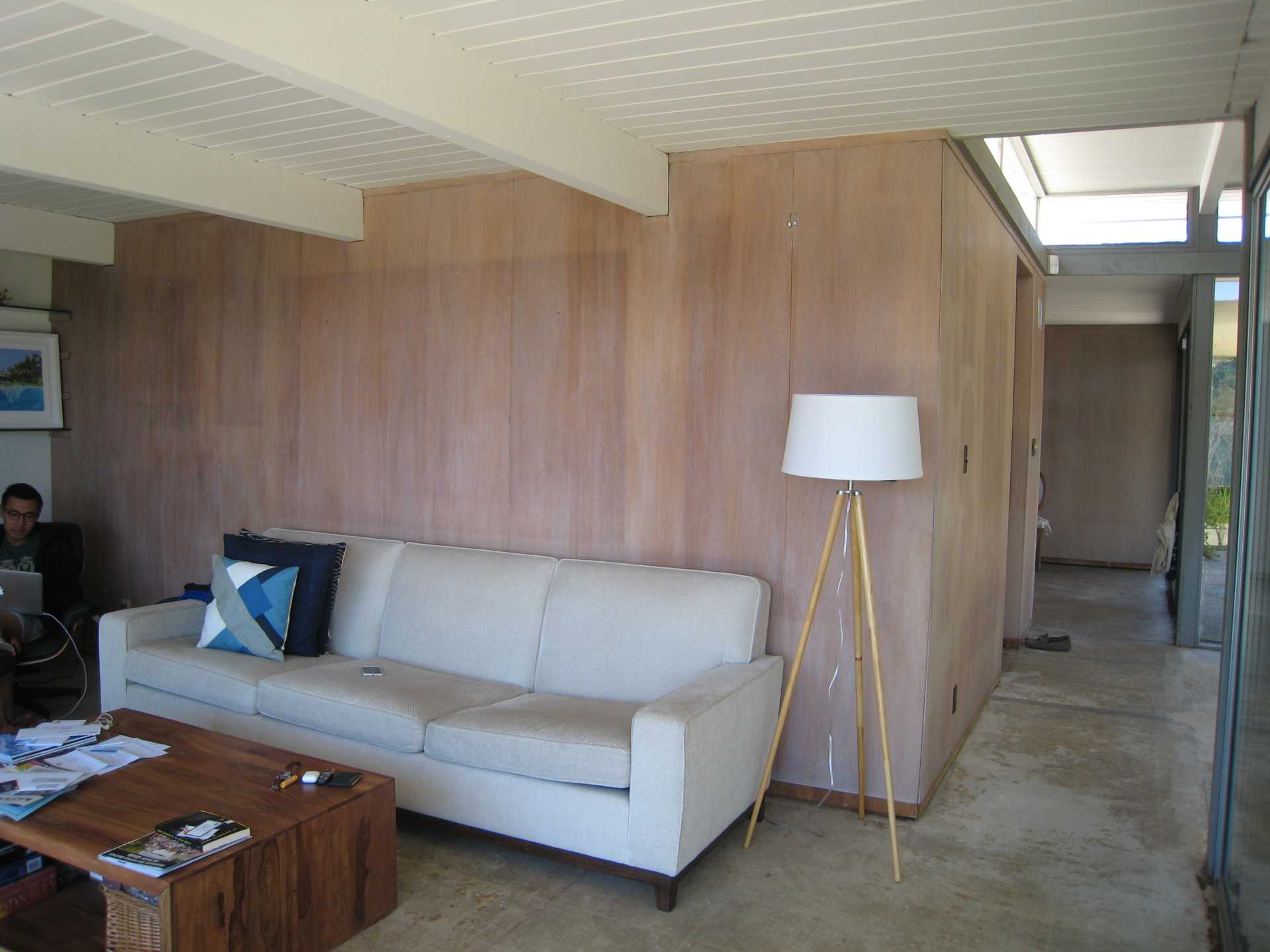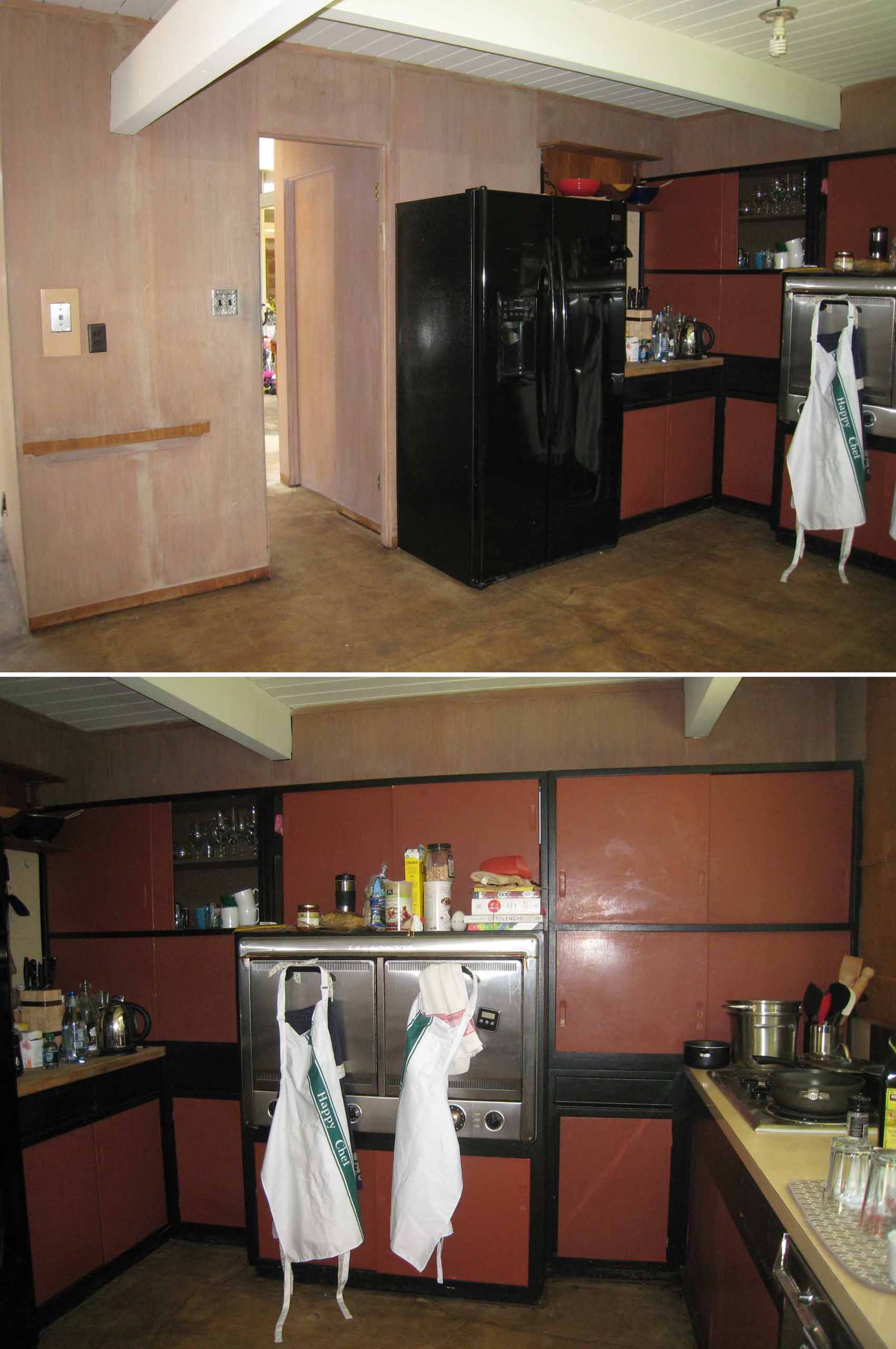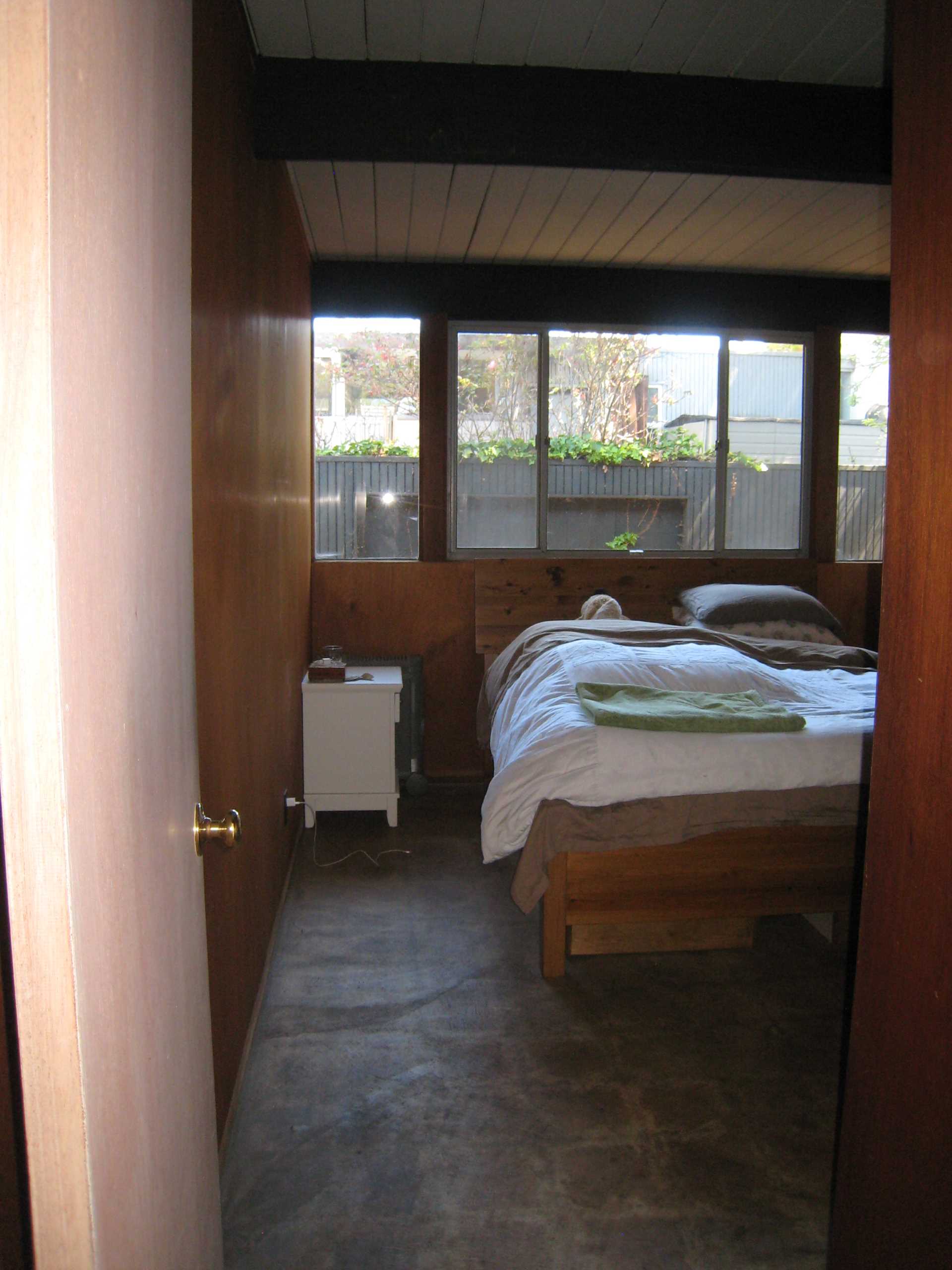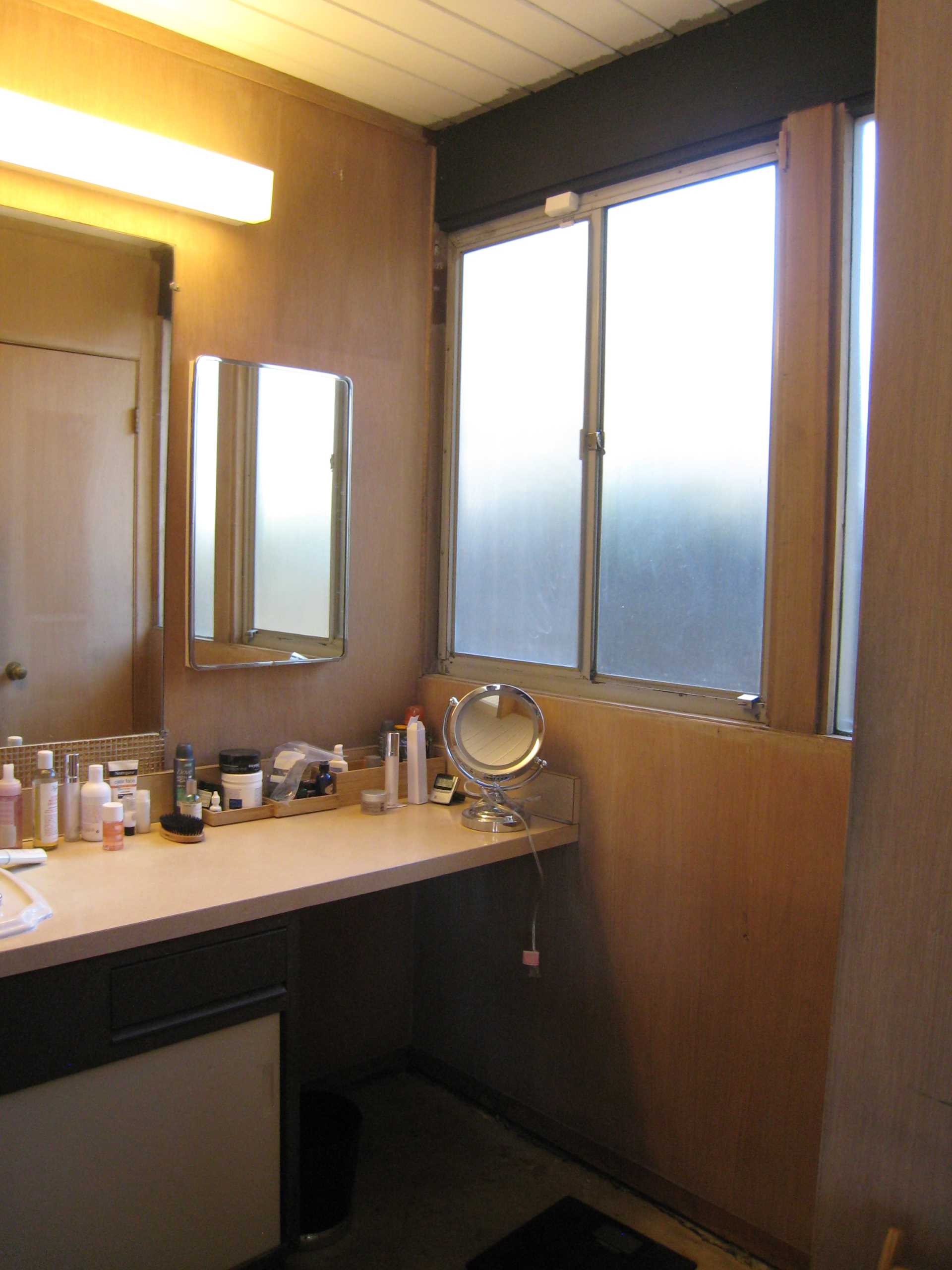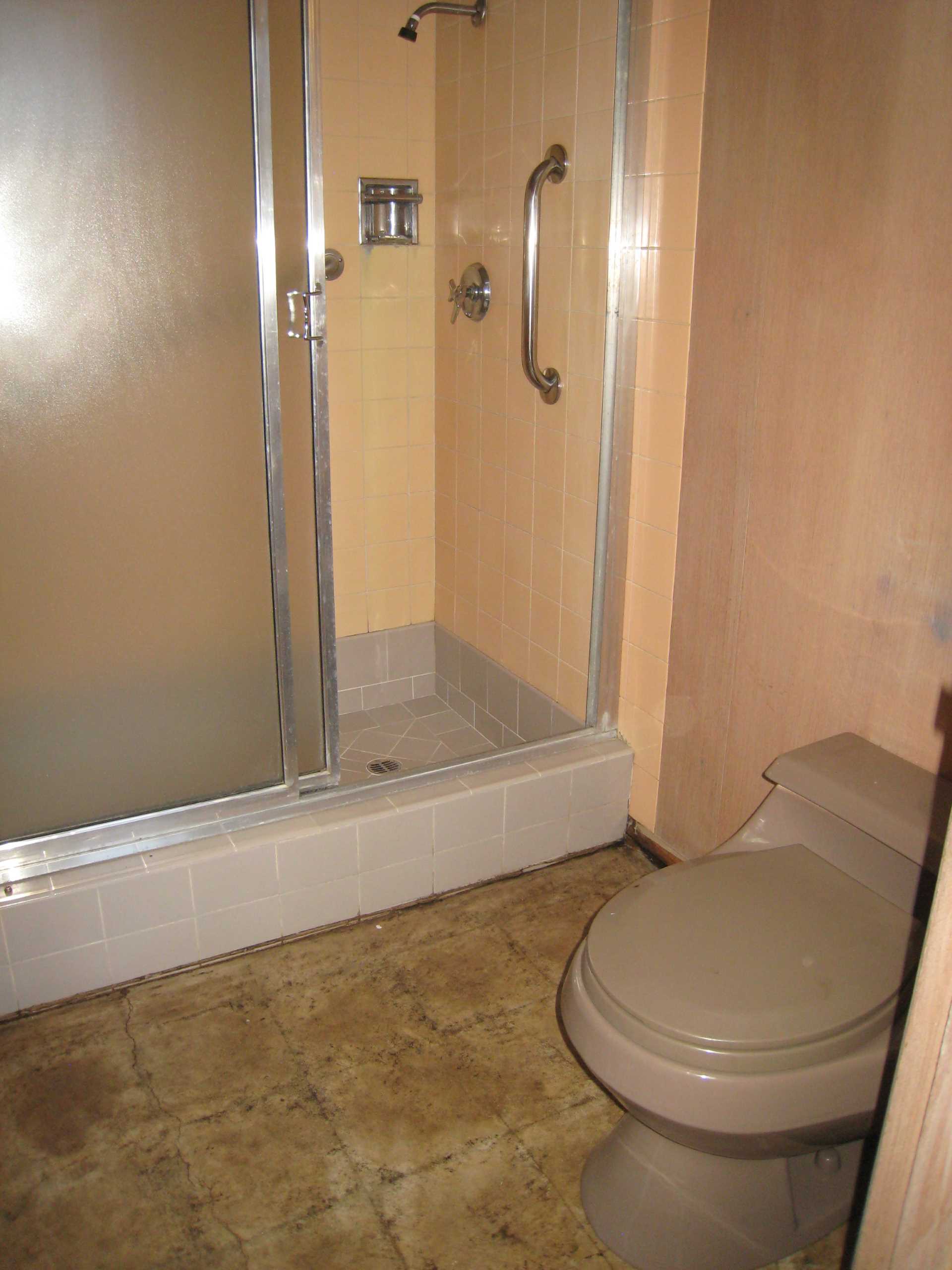 The remodeled home respected the overall design of the home, with a blue exterior and white roof.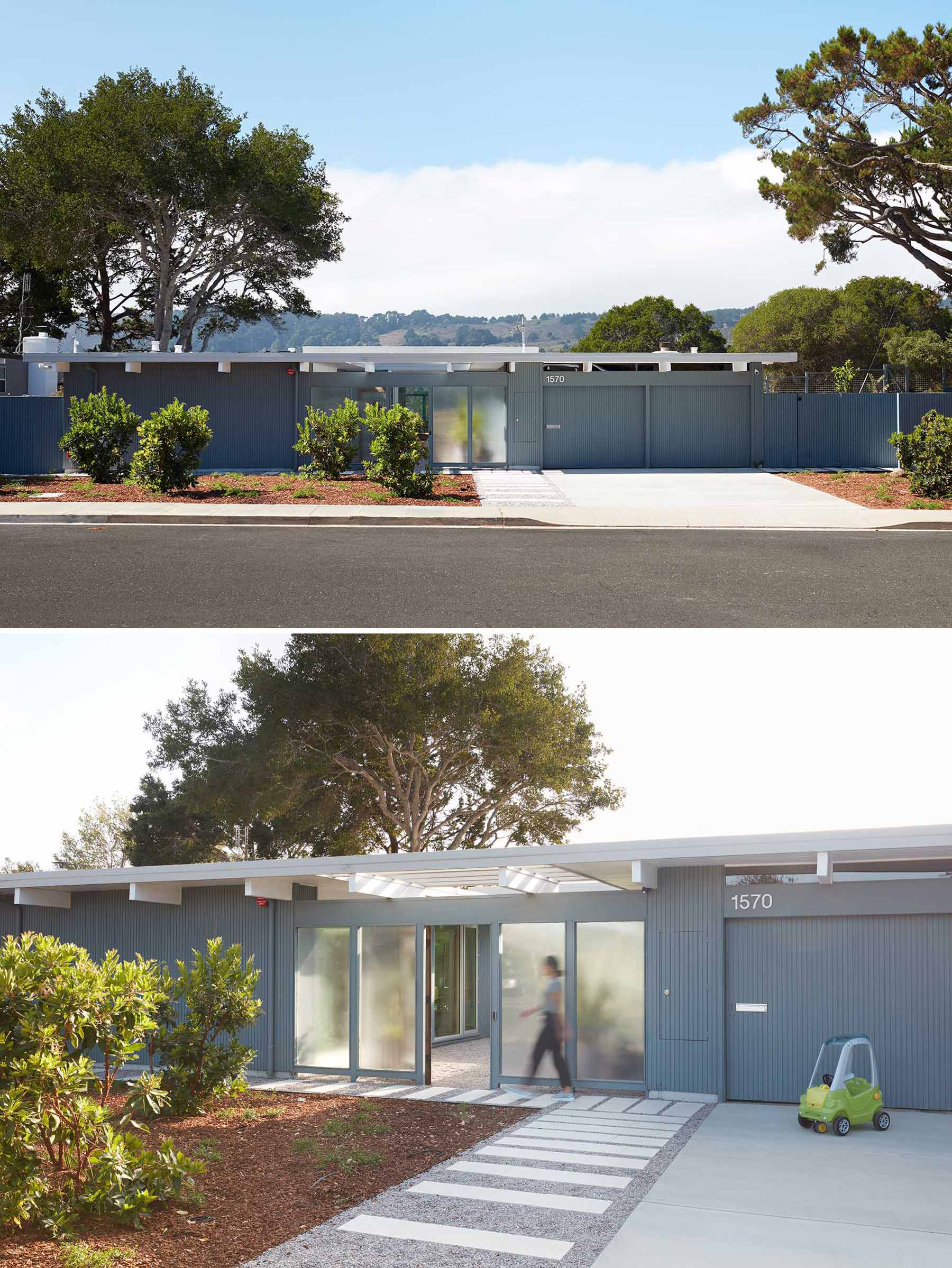 Glass panels hide a courtyard that also includes the front door, and can be seen from many of the rooms.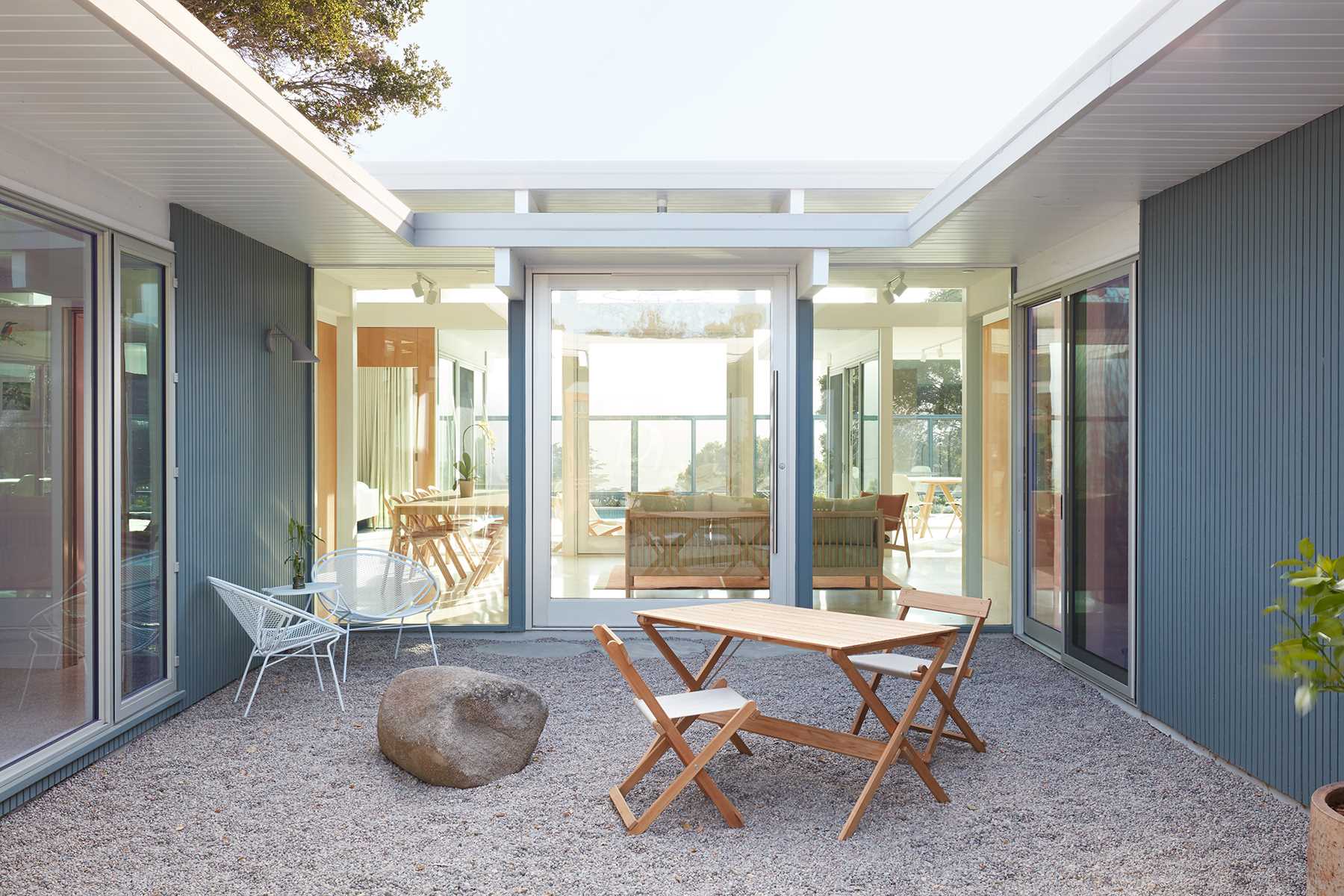 Inside, cream-colored terrazzo floor, light ceilings, natural wood, and a muted palette unify the interiors while allowing the true impact of the design to be the mountain views.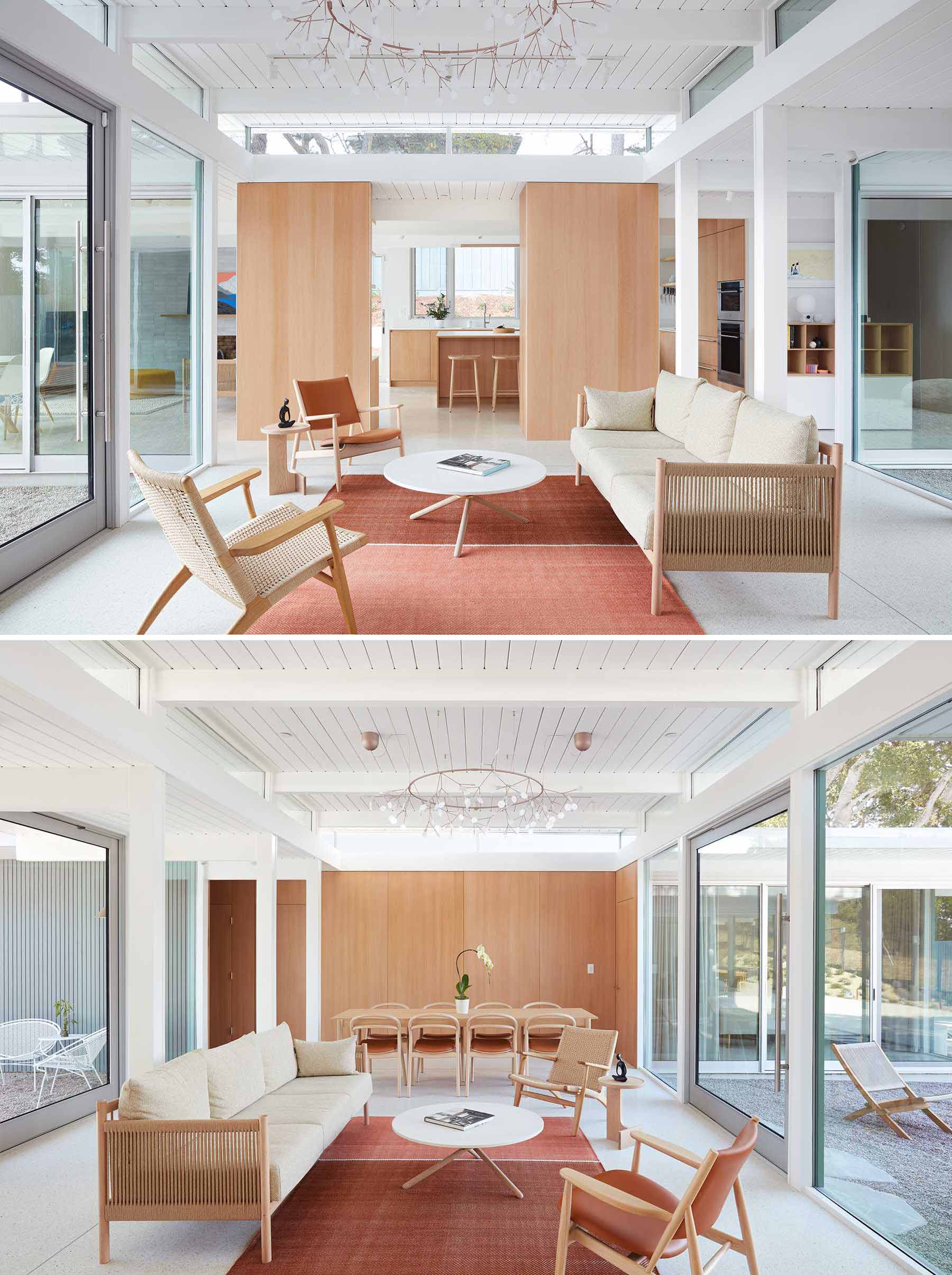 A secondary living room includes the original fireplace, while the kitchen is located in the adjacent space, and has White Oak cabinets and white countertops.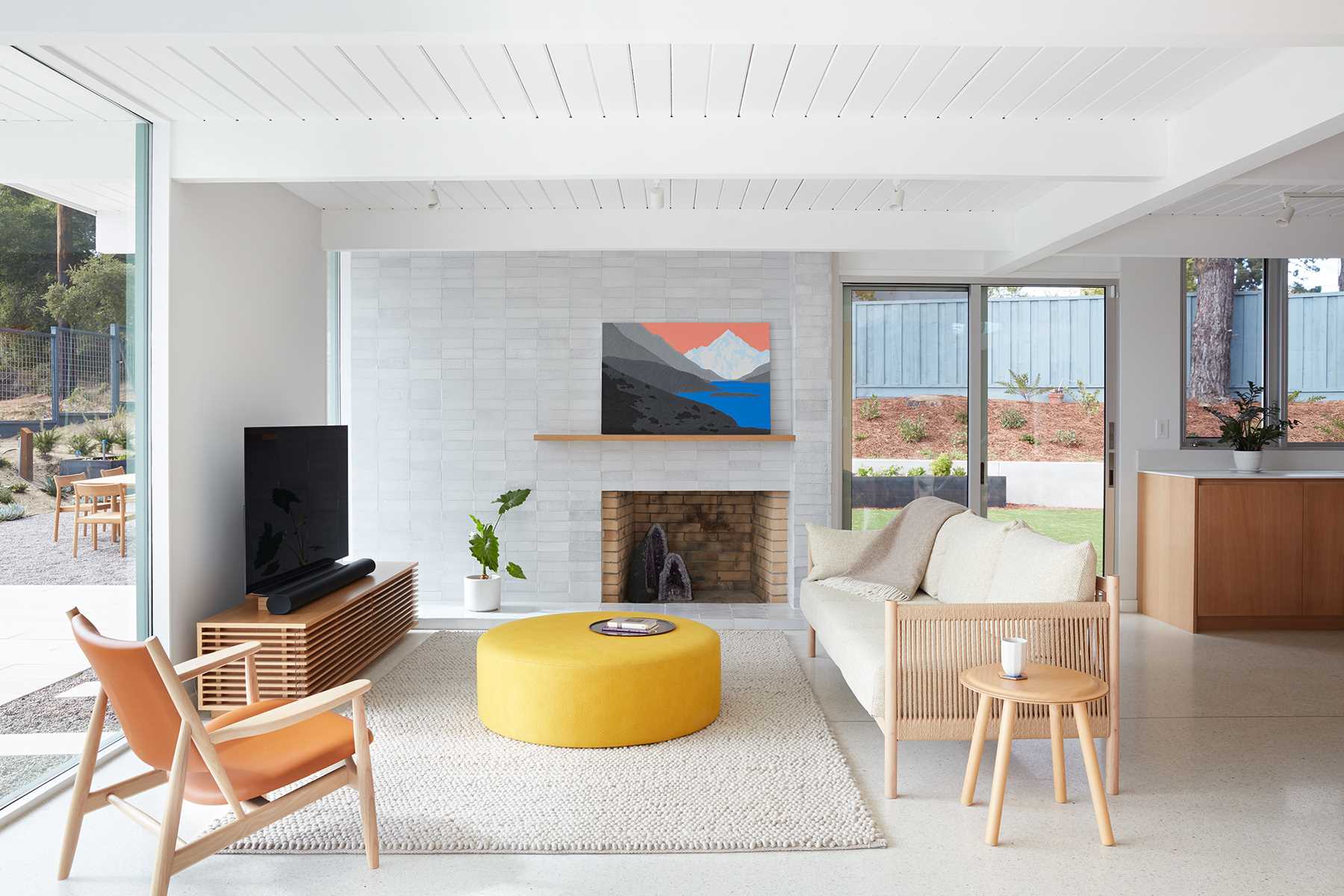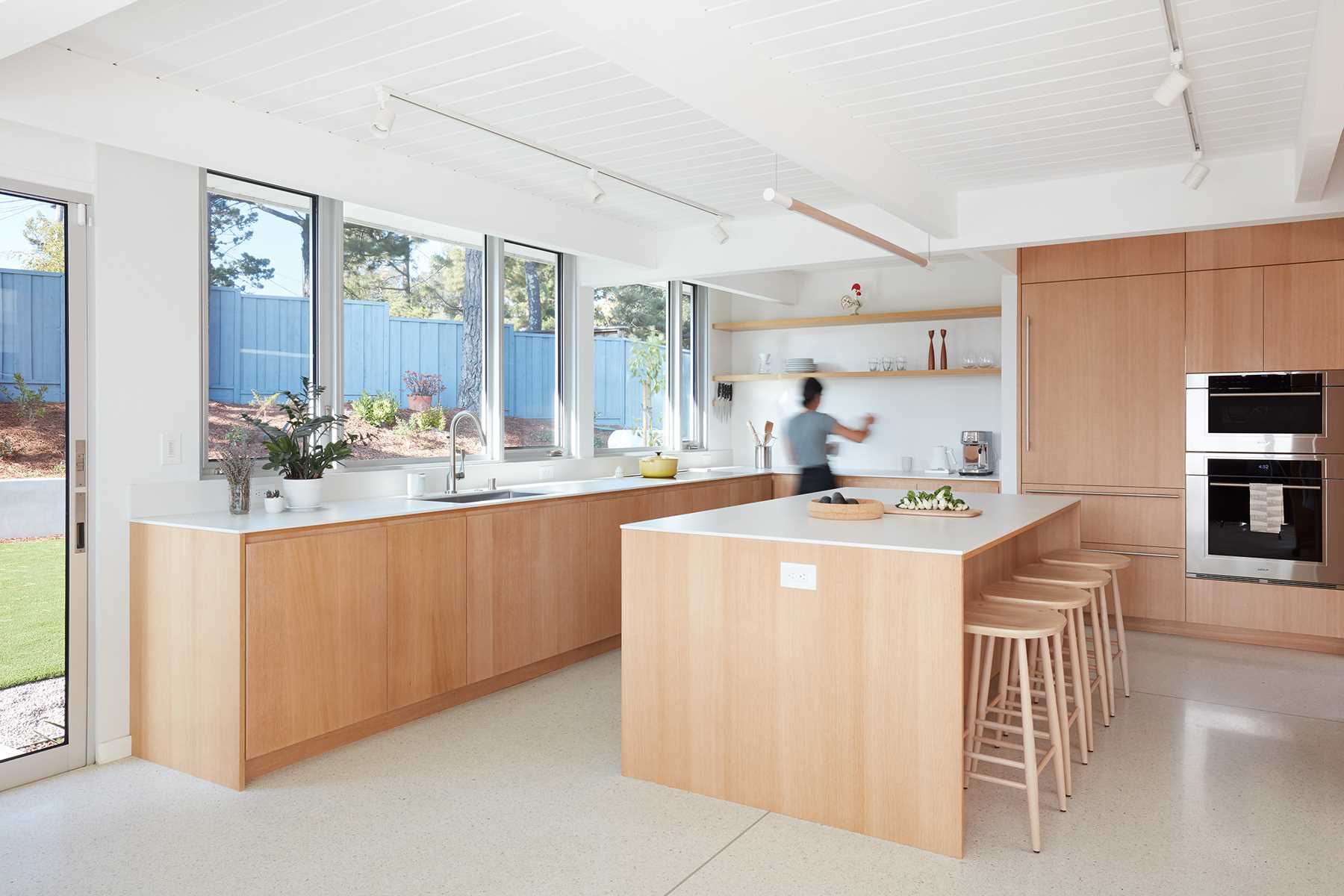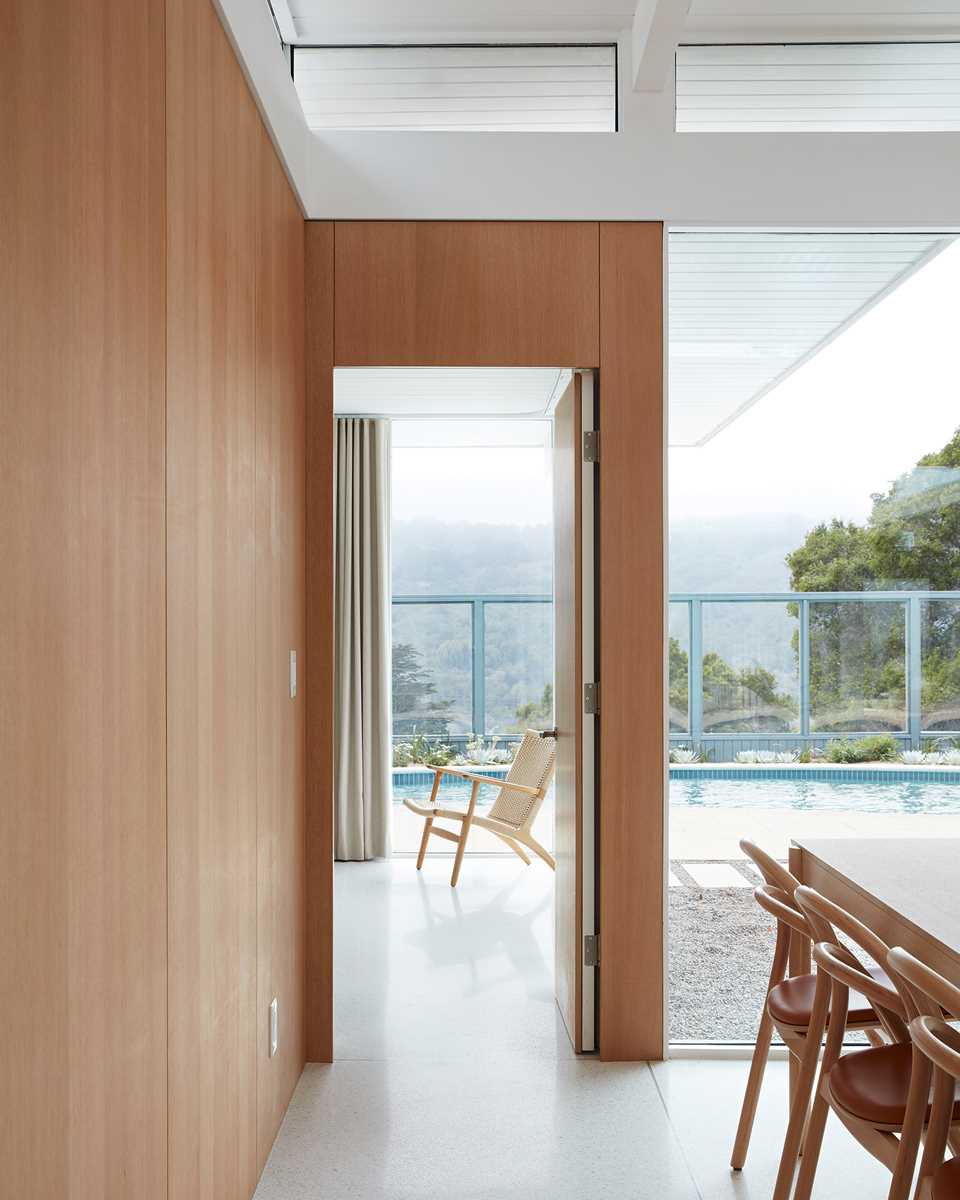 A small mud room by the powder room includes a built-in bench, coat hooks, and a shelf above.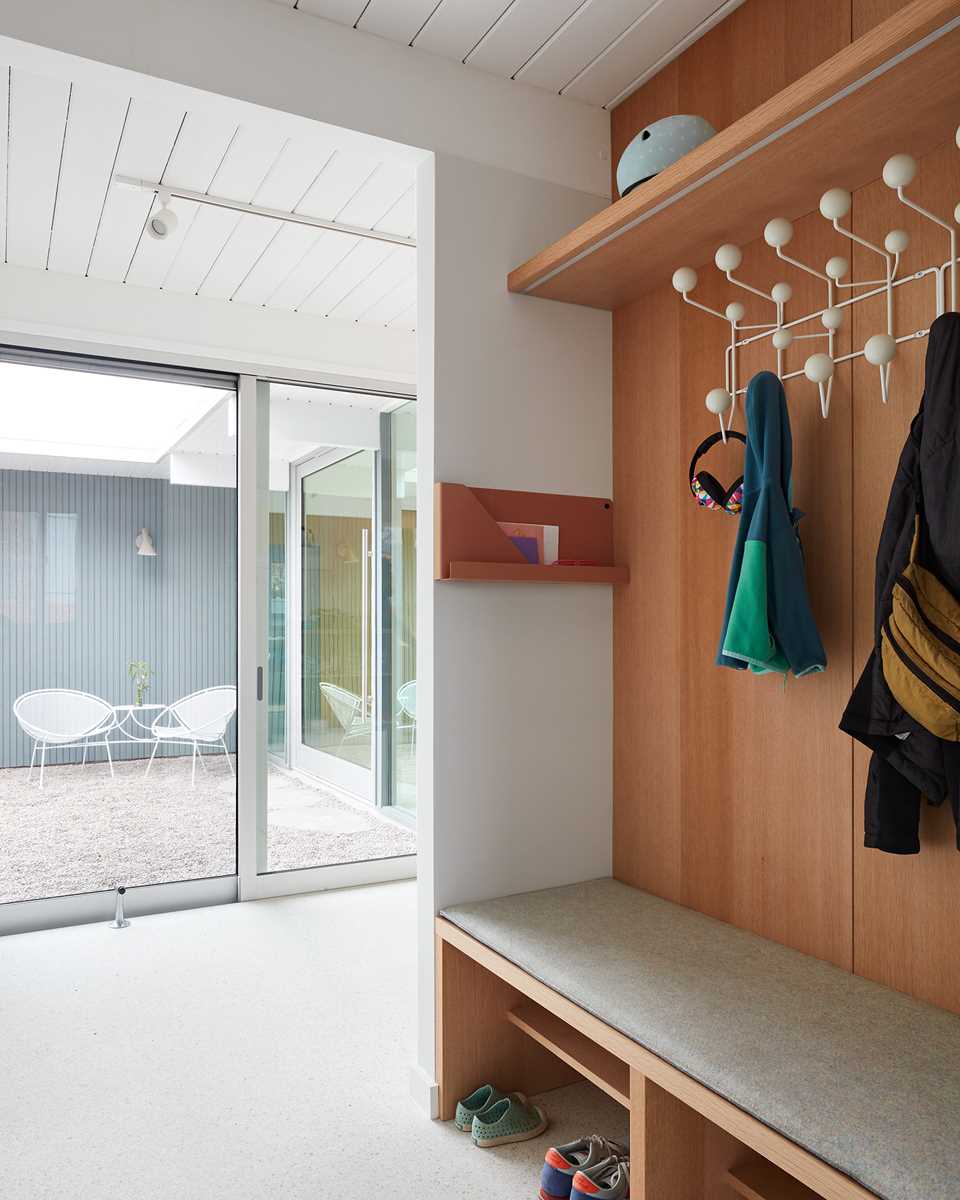 In one of the bathrooms, Picket tile in a braid pattern has been used to create an accent wall in the shower.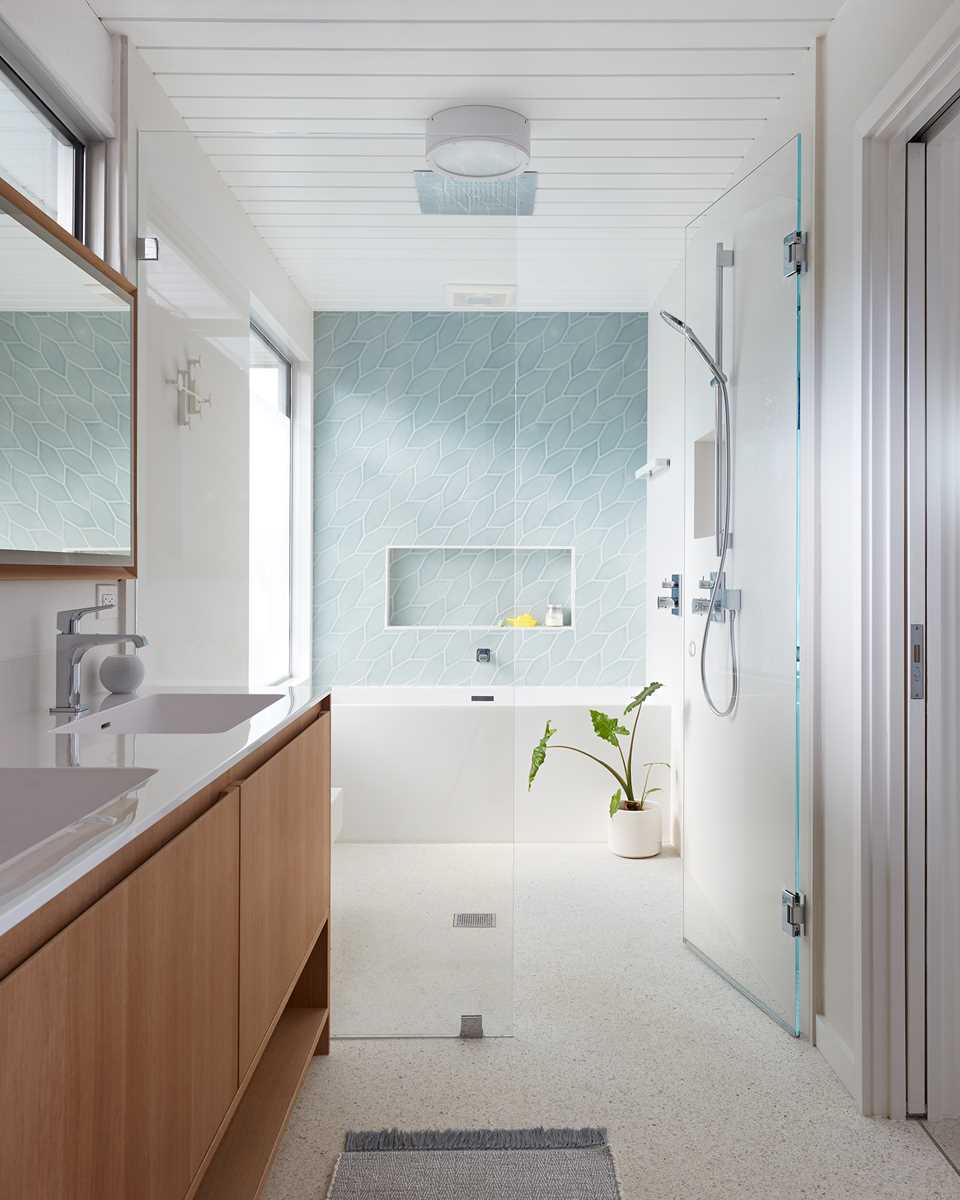 Here's a look at the 'before' and 'after' floor plans that show how the home was given a more open-plan design.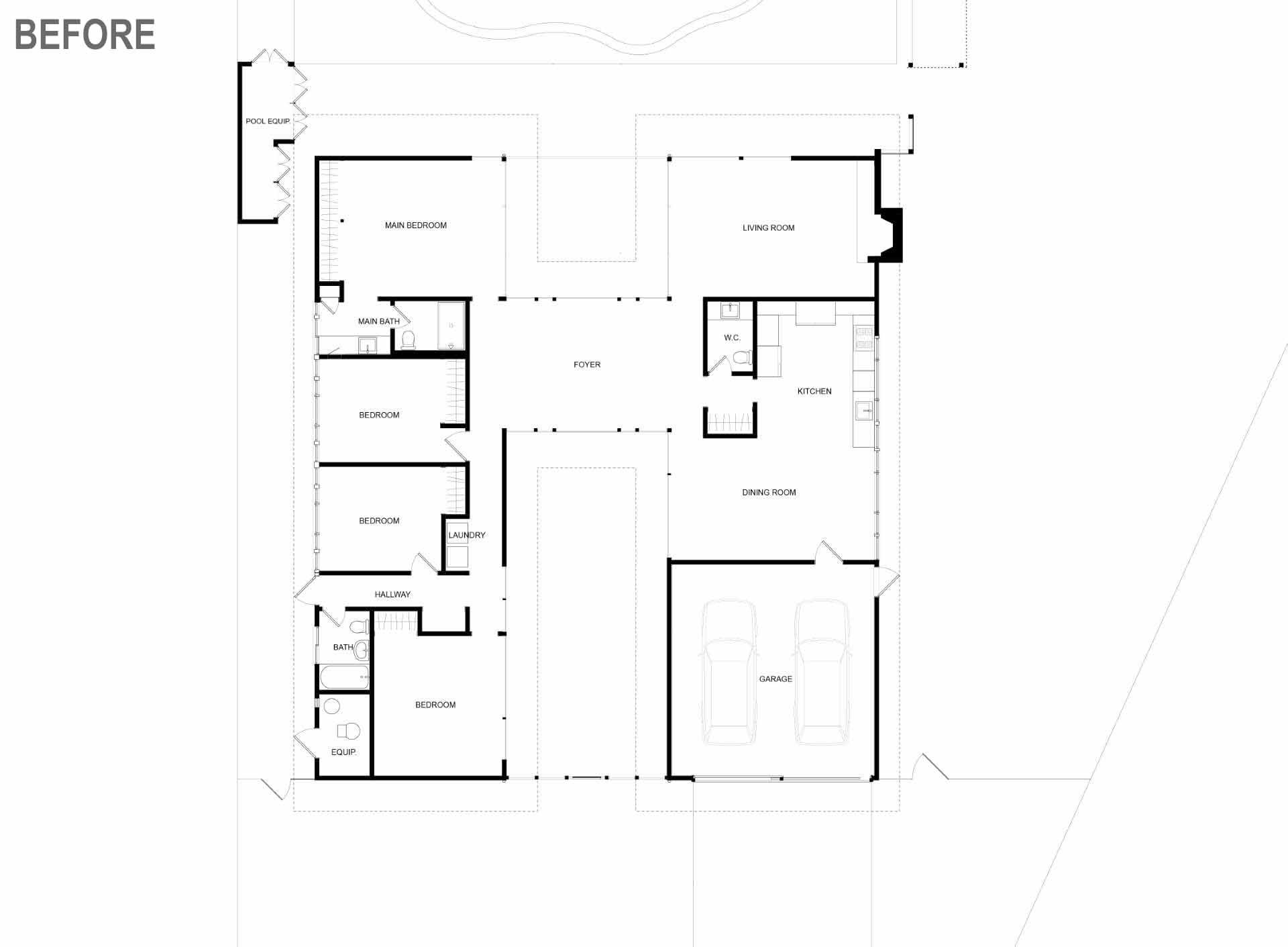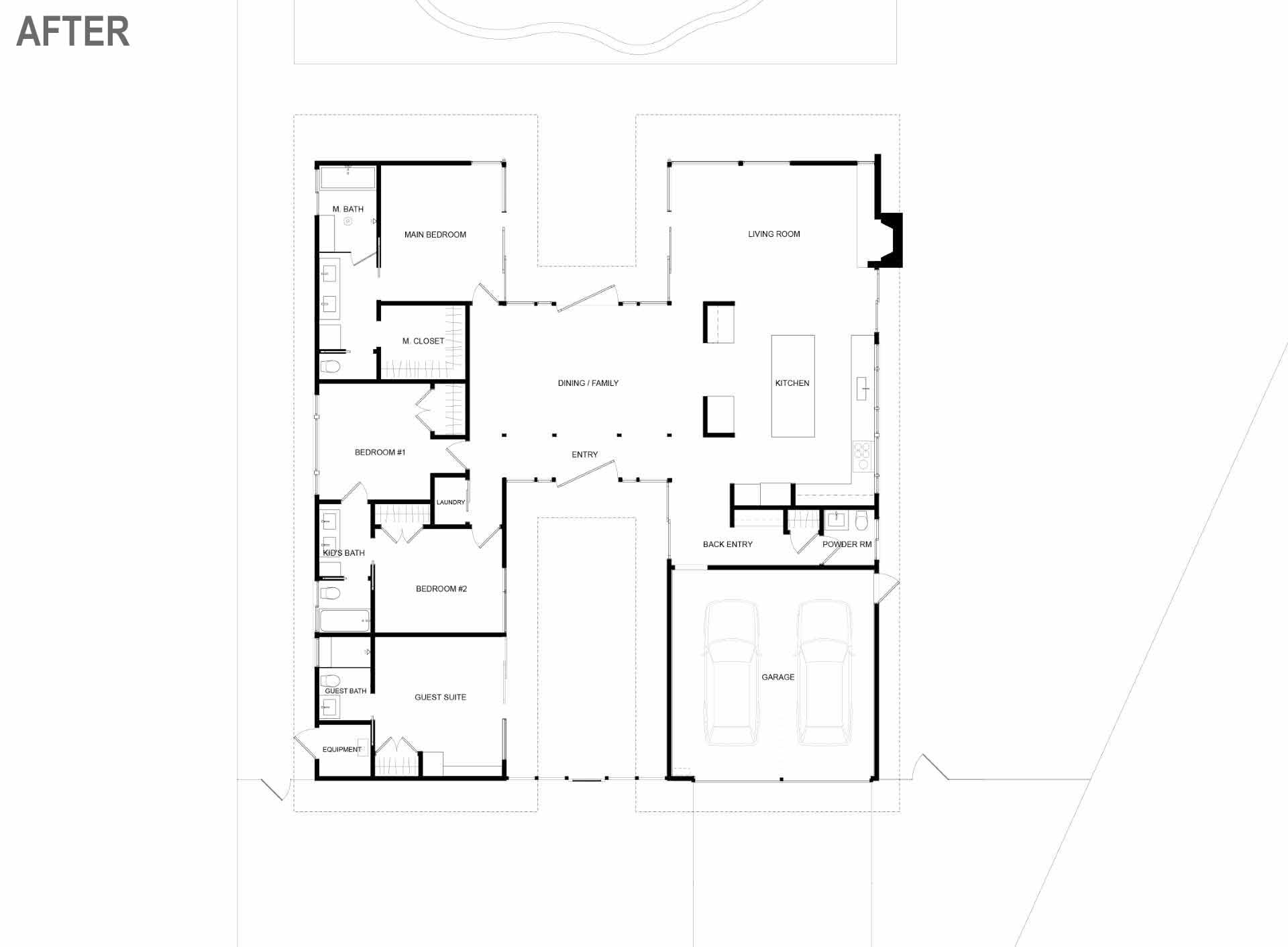 Photography © Mariko Reed | Architect: Gast Architects | General Contractor: Starburst Construction | Landscape Architect:  Patrick Haesloop / Site Studio | Structural Engineer:  Daedalus Engineering | Cabinetry & Millwork:  Strong Cabinetry
Source: Contemporist