Bringing Together Nature, Movement, And Community, she she Is Reimagining The Well-being Retreat – ADC
In our post-tourism world, the compass is shifting on travel. As a confluence of dynamics – heightened ecological awareness, rising costs, and the enforced stillness of recent years – prompts reconsideration of why and how we move throughout the world, an international collective of women is offering a new way forward with mindful, community-centered sojourns. Welcome to the era of she she retreats.
Anchored in movement, adventure, and slowness, she she retreats invite women to come together in locations of rugged beauty across Europe, arriving only with an open mind. The rest unfolds naturally over a handful of days: movement, silence practice, workshops, excursions, and shared meals – all navigated through intuition, serendipity, and connection. Moods and locations vary according to the seasons: 'Summer Tales' authors a new chapter in July's peak between the walls of a 13th-century monastery perched above the artist village of Deià, Mallorca. In September, a guest house on the untrammeled Italian island of Pantelleria sets the scene for poetry and presence at 'Daughter of the Wind,' and a farmhouse in the foothills of the Alps in Southern Germany hosts the autumnal 'Lunar Rhythms.' Comfort zones are swapped for courage, souvenirs for perspective shifts, and fleeting encounters for new friends. In conversation with Ignant, founder and creative director Albertine van Iterson shares a glimpse behind the scenes of her ever-growing series of gatherings of women for whom the inner journey is equal to the outer.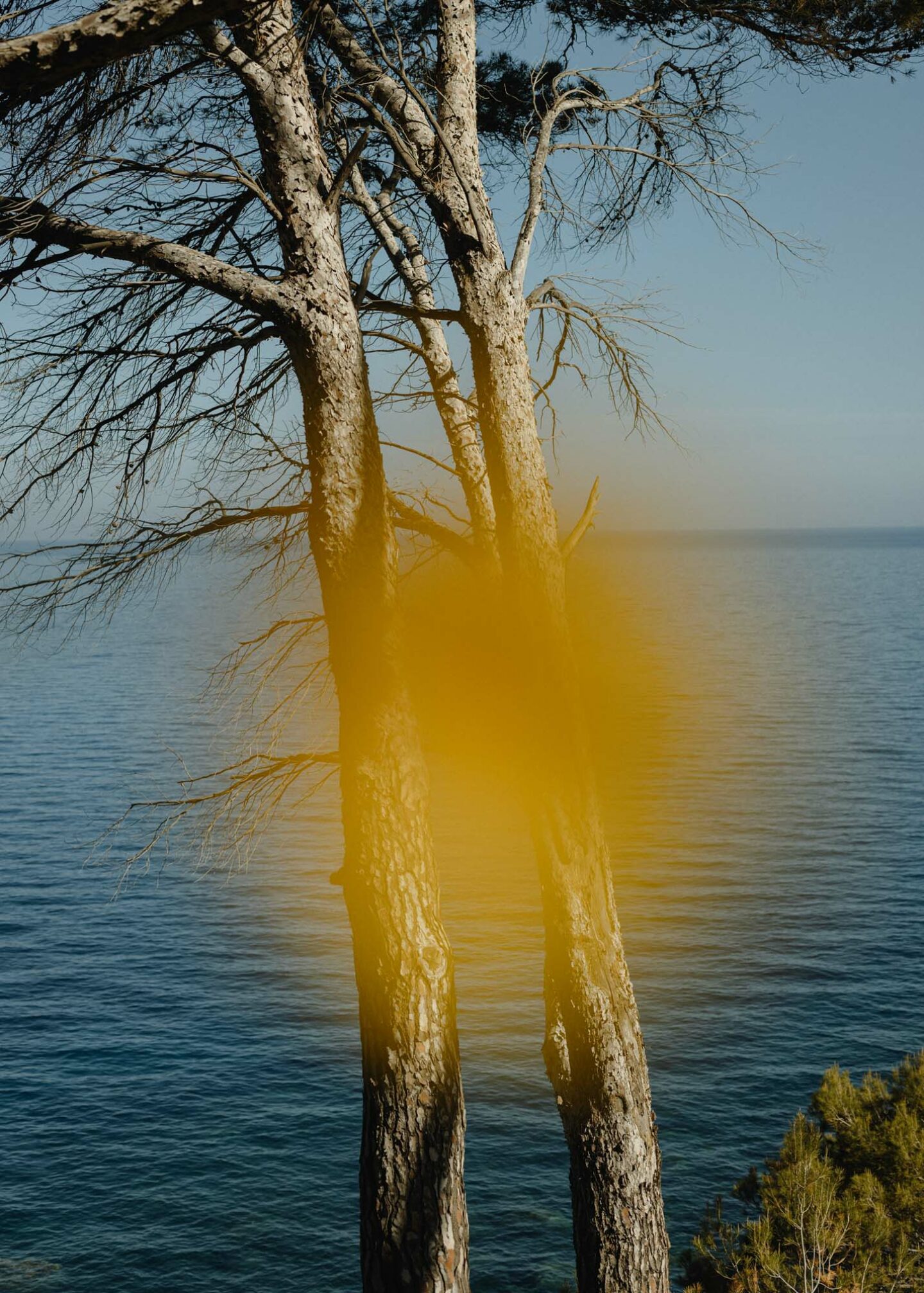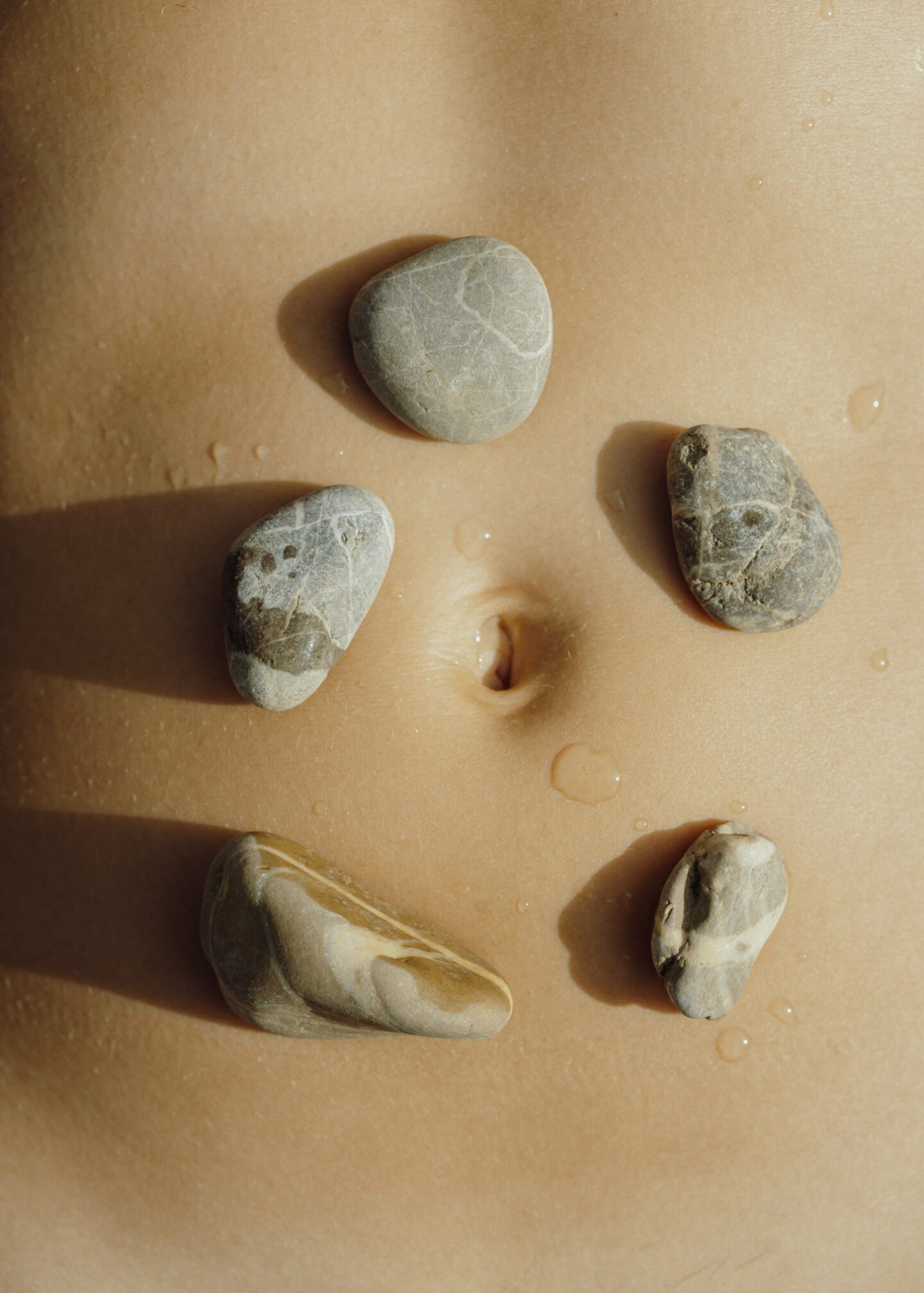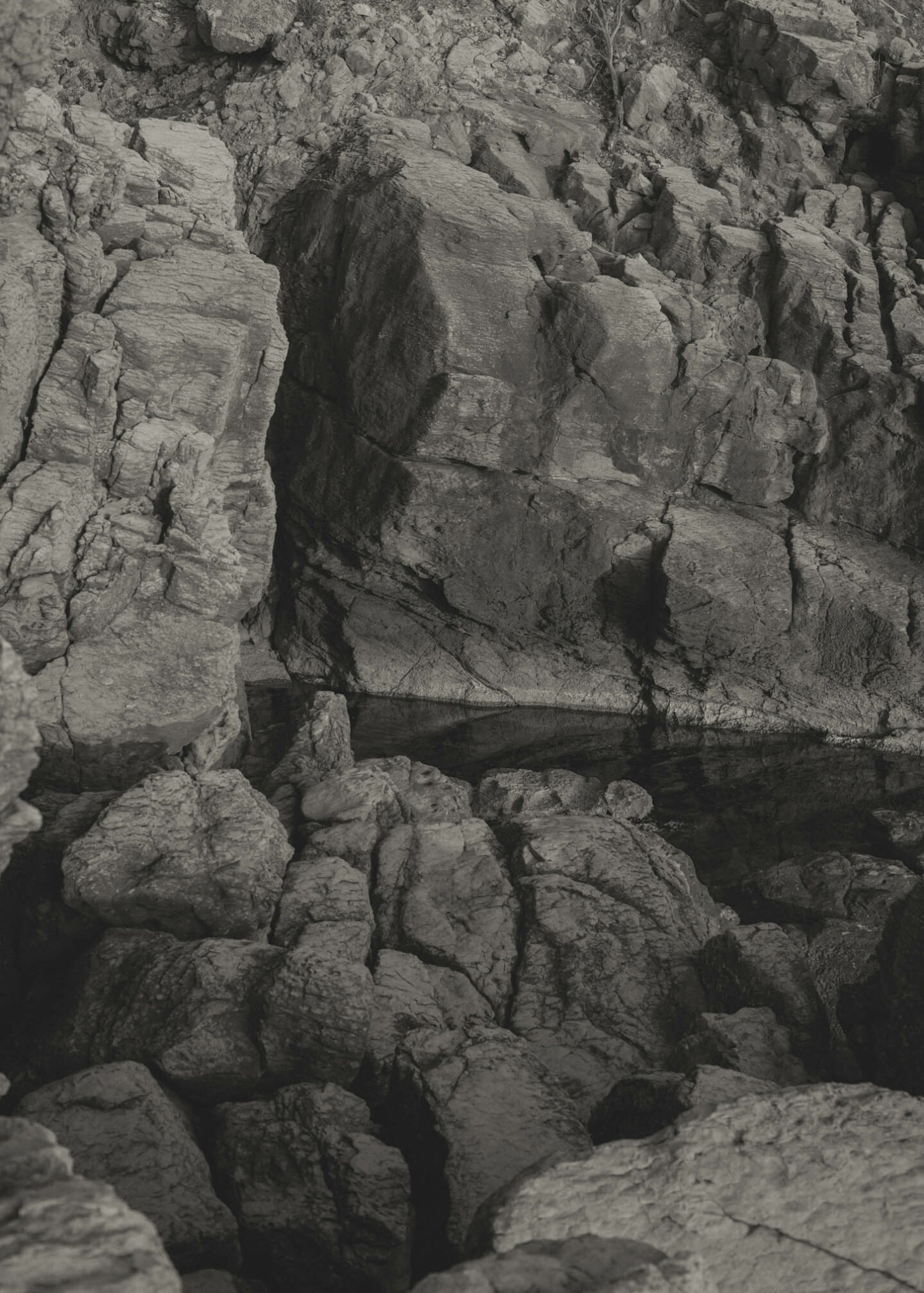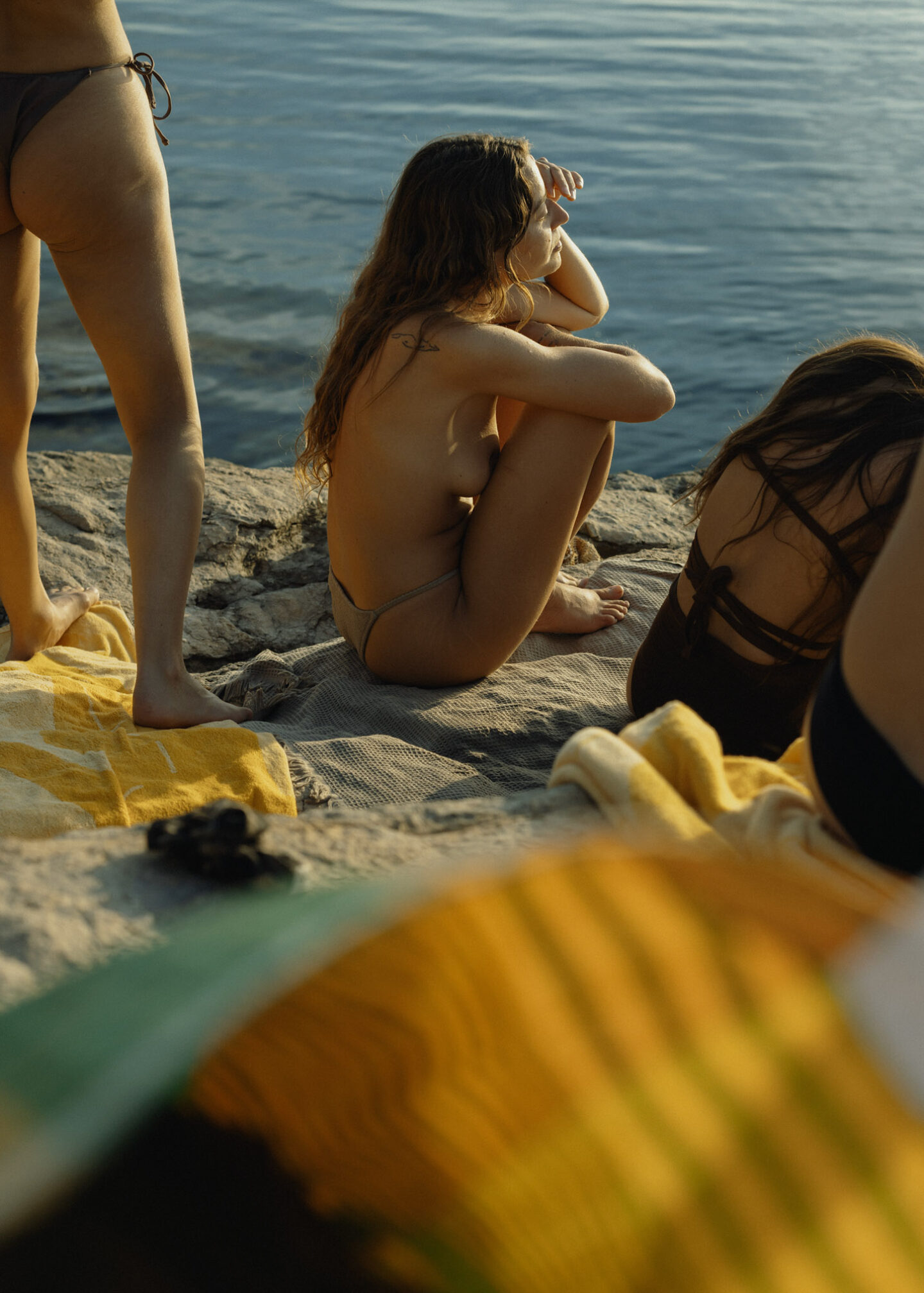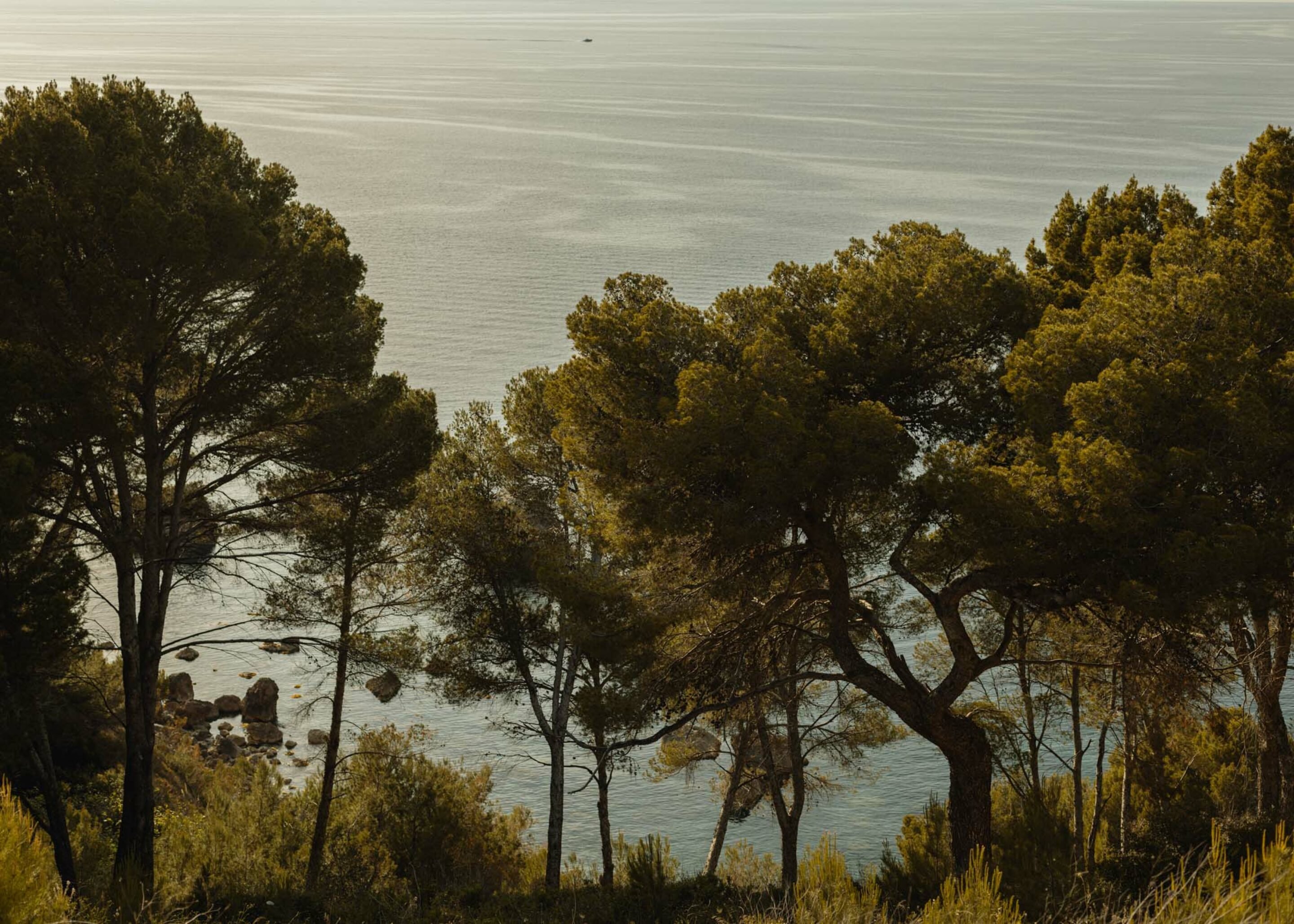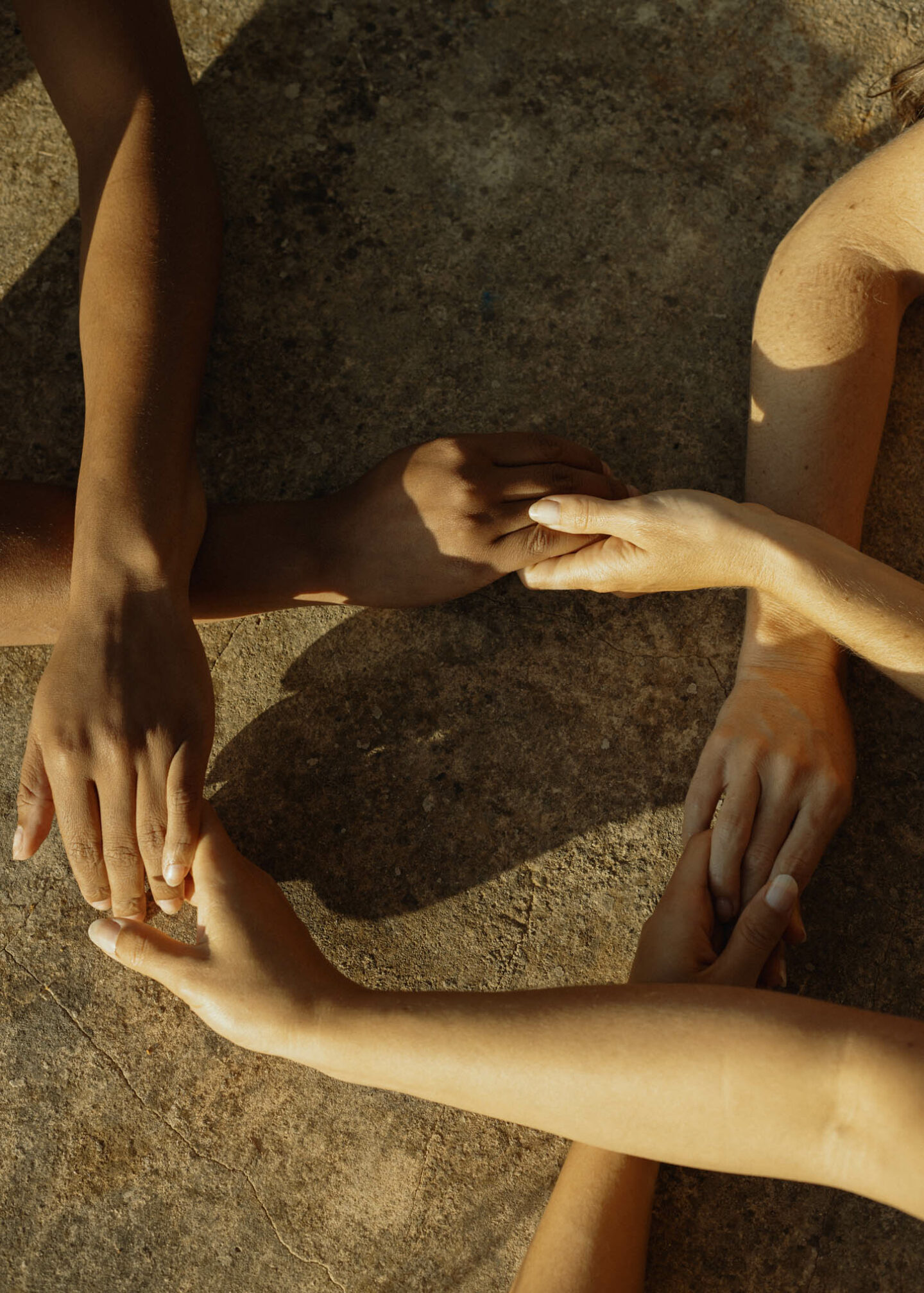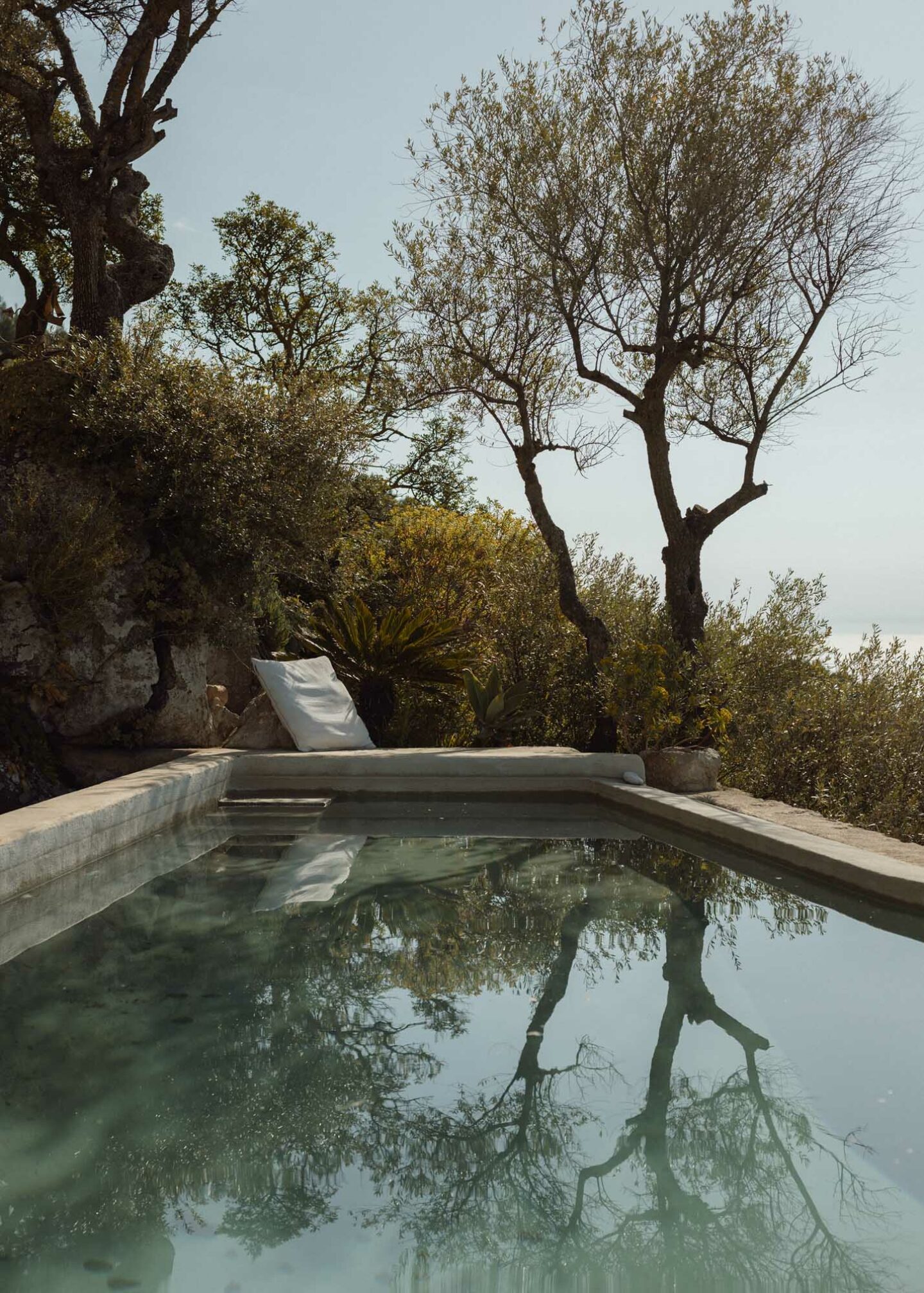 "These retreats strip us back to that core essence of traveling: wanting to relax, wanting to recharge our batteries and be taken care of."In our post-tourism era, heightened sustainability awareness – not to mention higher costs – is prompting us to travel more purposefully. What is the she she community seeking when they embark on a retreat?
With our community – because most travel solo – it's about traveling alone but alone together. We do connect guests, and sometimes they meet up beforehand, but it's really about experiencing this thing for yourself and then getting together in a community with other like-minded women. That's also what the name she she is about, one 'she' and two. There are plenty of moments for you to be alone, but of course, we have all the community elements. The workshops are together, food is eaten together, and then you can decide for yourself, OK, I'm going to retreat within the retreat and read a book, or I'm going to head to a corner that's dedicated to being together. It naturally flows and alternates throughout the day and throughout the retreat.
These retreats strip us back to that core essence of traveling: wanting to relax, recharge our batteries, and be taken care of. A lot of women come and think, I need to do yoga because that's apparently healthy for me. But what's actually most healthy for them is being held by a team, being held by the others in the group. You know you're being cooked for, which is nice. You don't have to think about what's on the menu. You also don't have to go food shopping, do everything – or anything. That allows you to let go of all other distractions.
There are a lot of women who are so used to being a caretaker – as a mom, you have to do all these things, and then all of a sudden, they've been taken away from you. For some, it's really difficult to actually enjoy the slowness. It takes a day or two to stop the motor. At the beginning, everyone's like, OK, what's the Wi-Fi password? They're on their phones. Then, on the second day, the phones are already on the table, and on the third day, the phones stay in the room. It takes a little while to really unwind – though that's very easy up in the monastery [the she she Majorca retreat location] because there's bad reception, so you get thrown into the deep.
"It's kind of a rural luxury. But it's even more about the second meaning of adventure for us, which is about jumping into the unknown."
she she is dedicated to 'she who loves movement, she who values slowness, and she who seeks adventure.' How does each of those pillars relate to the other?
Often, with retreats, you hear 'body, mind, soul.' I thought, How can I explore those three things? What do they actually look like in practice? How do we stimulate the body or unwind the mind? The locations we choose are always quite rural. So when it comes to adventure, on the one hand, the beaches are very rugged. It's very raw. So it's about stepping out of your literal comfort zone, not having daily turnover or air conditioning. It's kind of a rural luxury. But it's even more about the second meaning of adventure for us, which is about jumping into the unknown.
We don't really share the program. We keep it a bit of a mystery because we want the women to come on the retreat without too many expectations and be open-minded about everything. That also allows us to adjust to the group. If we have a very active group, we say, OK, we're going to hike two days sooner because they want to move, and if it's a quieter group, we might do a bit more meditation. This is what adventure is really about taking that step of wanting to invest in yourself, which can be a scary thing to dive into, also because most [guests] also share rooms. That, too, is what we consider as adventurous. And maybe choosing to sit with some uncomfortable thoughts. Because that's when you're doing the work.
Then, of course, there are the movement practices. We prefer the term ' well-being retreat' to 'yoga retreat' as our practices go beyond the mat with cooking, creative classes, and hikes. We also have a dance class, which is more about intuitive, creative movement. We want to offer something different from what you can do in the city. It can also be hiking, it can be swimming – it's really about putting your body into movement. And then the opposite of adventure and movement is the slowness part. You might think that comes very easily, but for some, the hardest thing is to slow down. They're like, OK, what's next on the program? We're like, OK, four hours of nothing. So, all three pillars are interwoven, and for us, they make the perfect well-being getaway.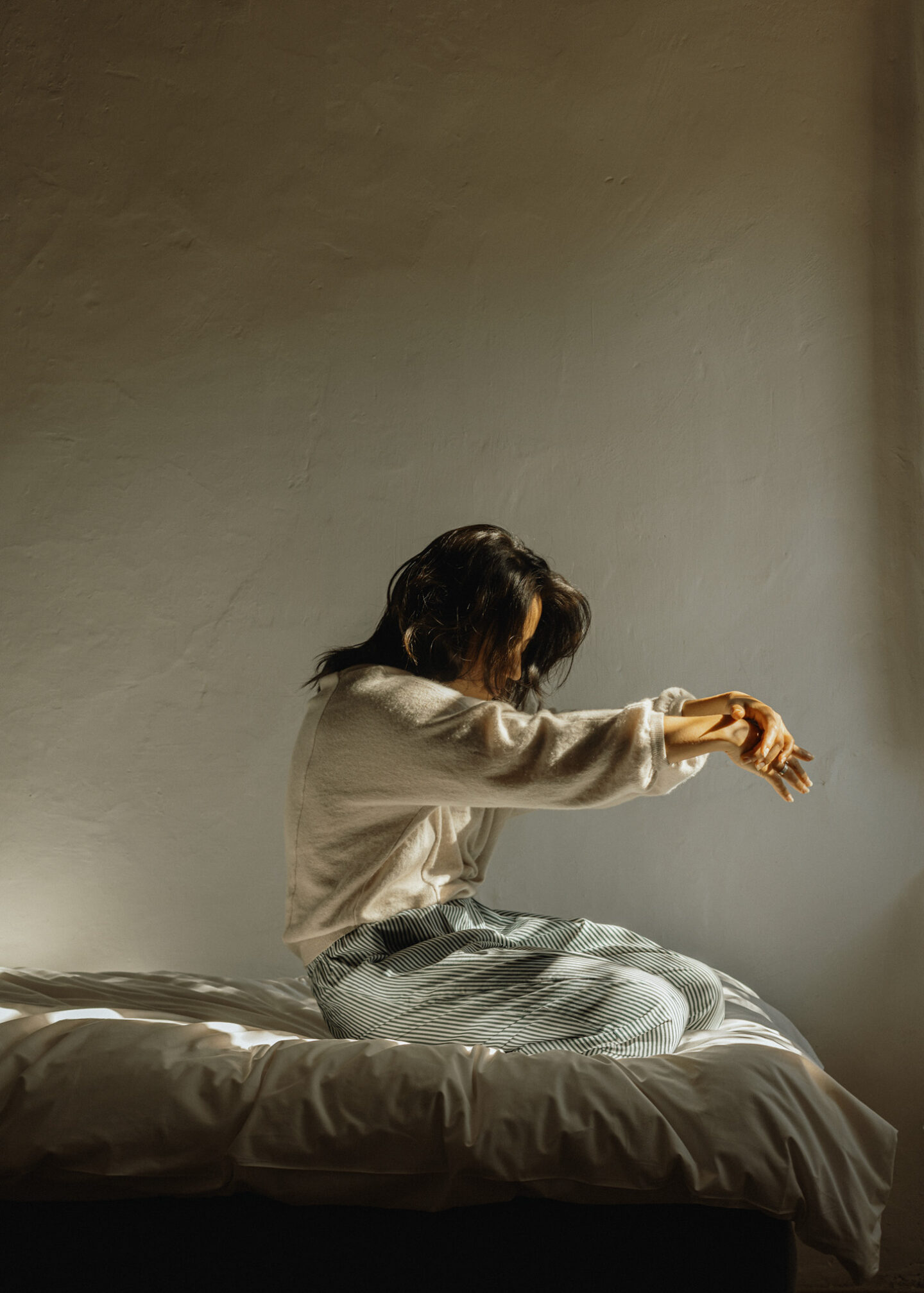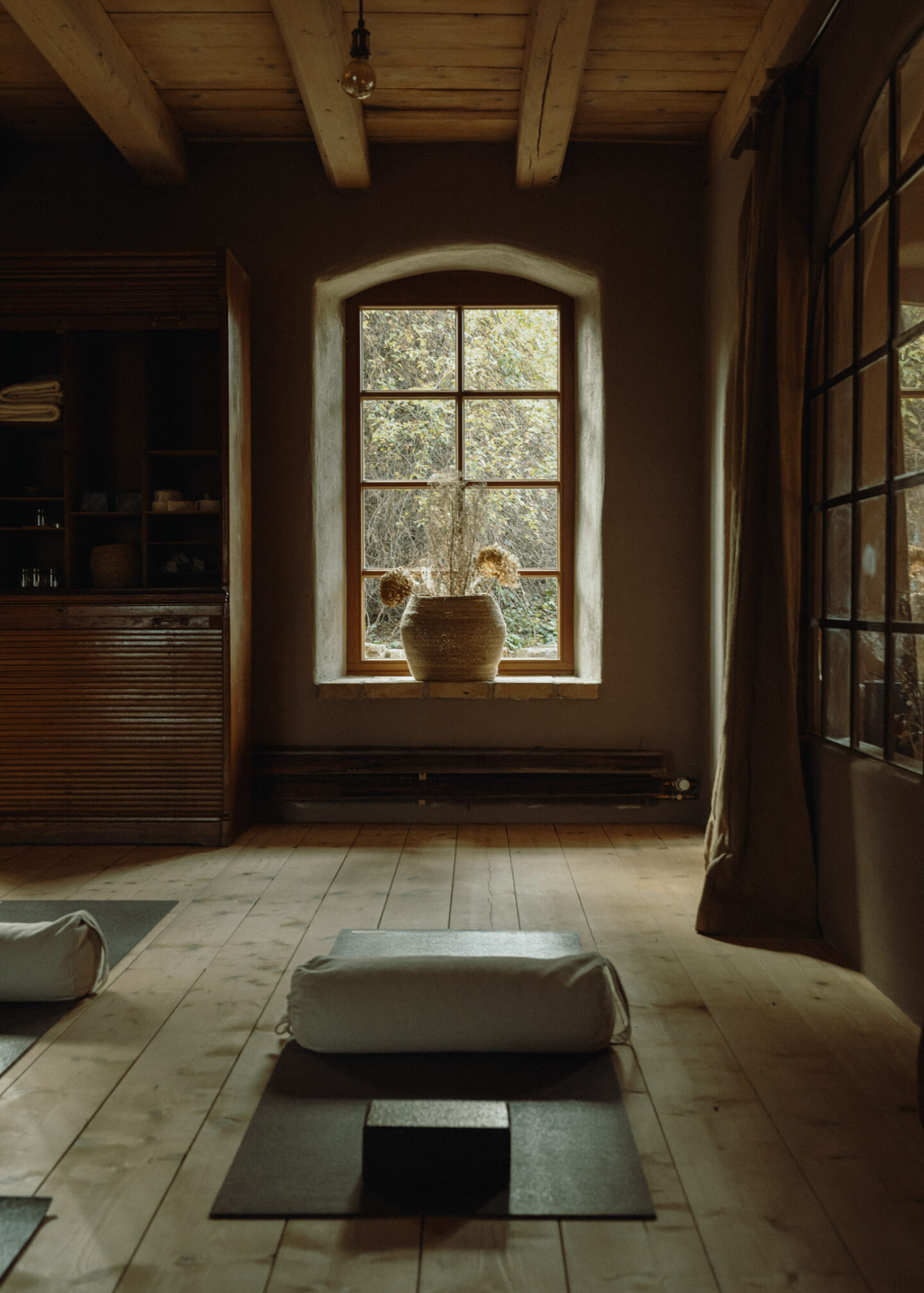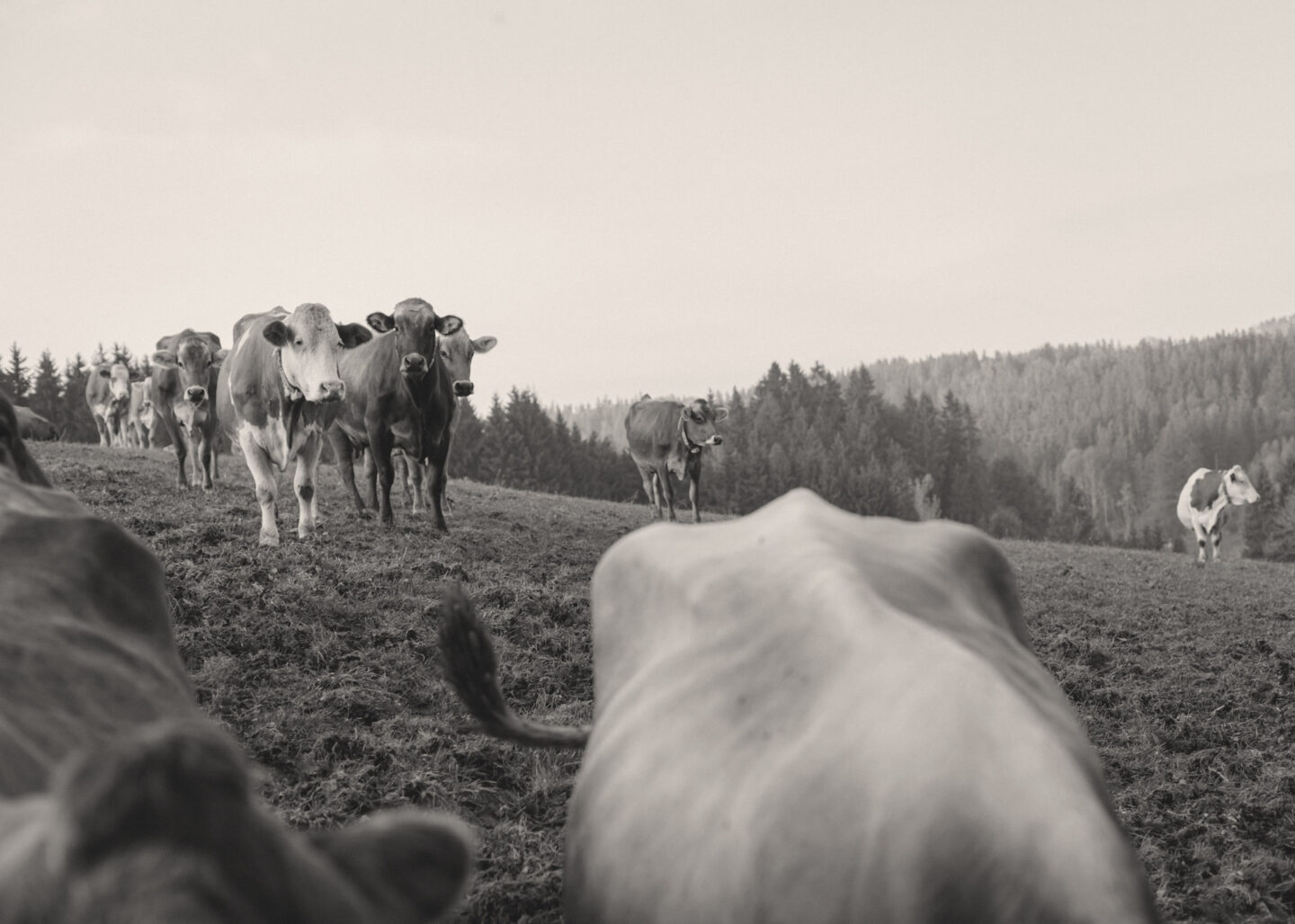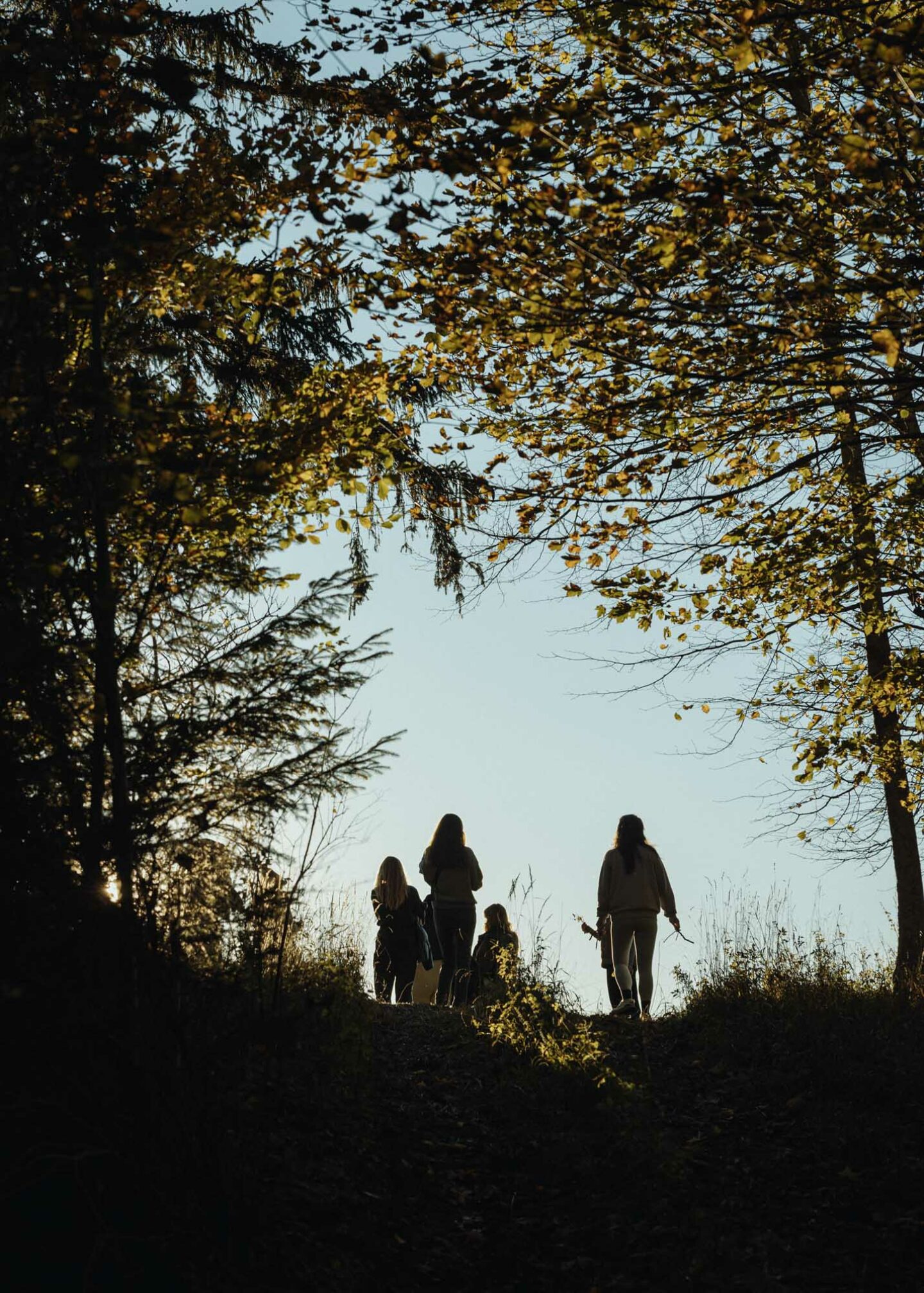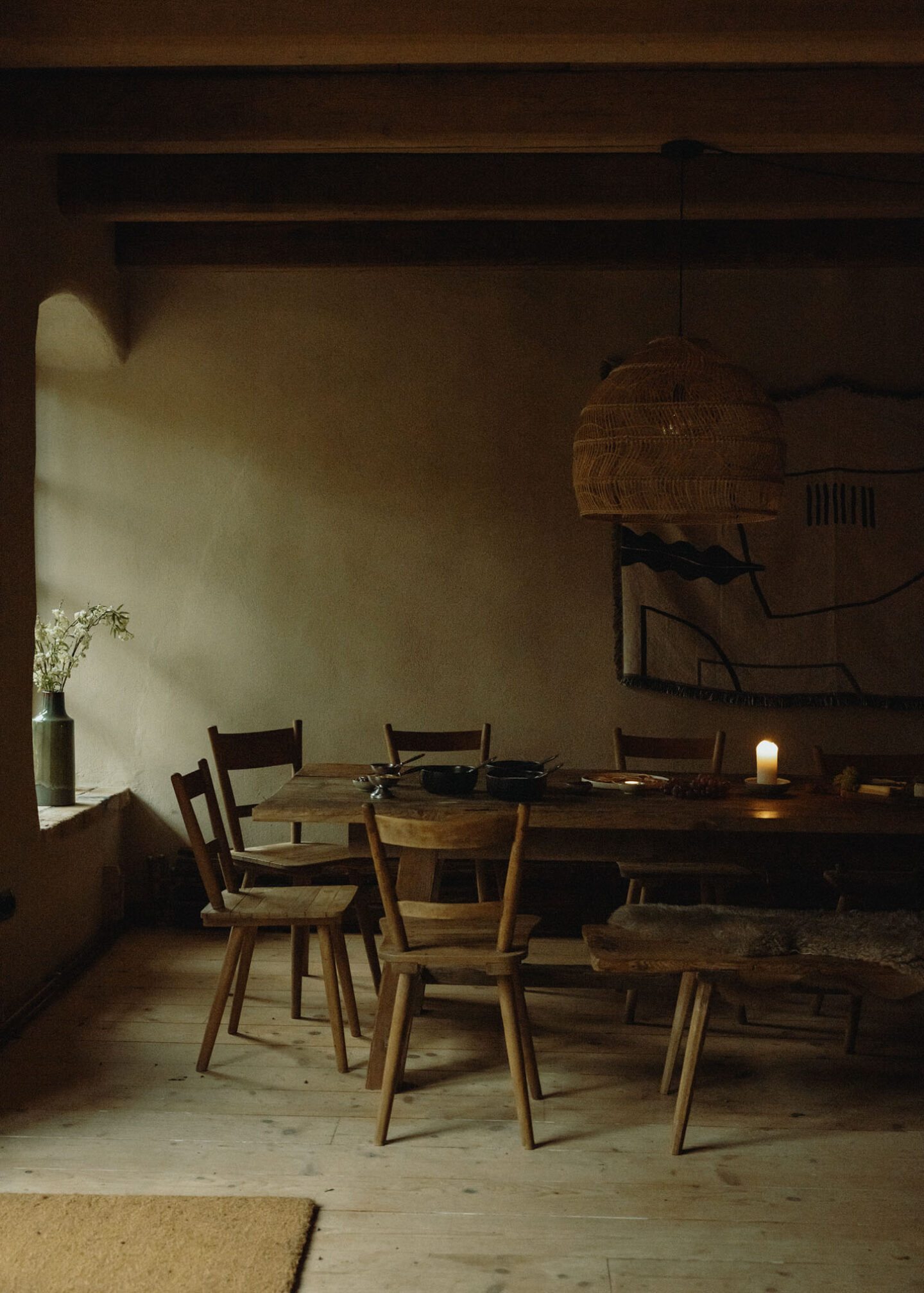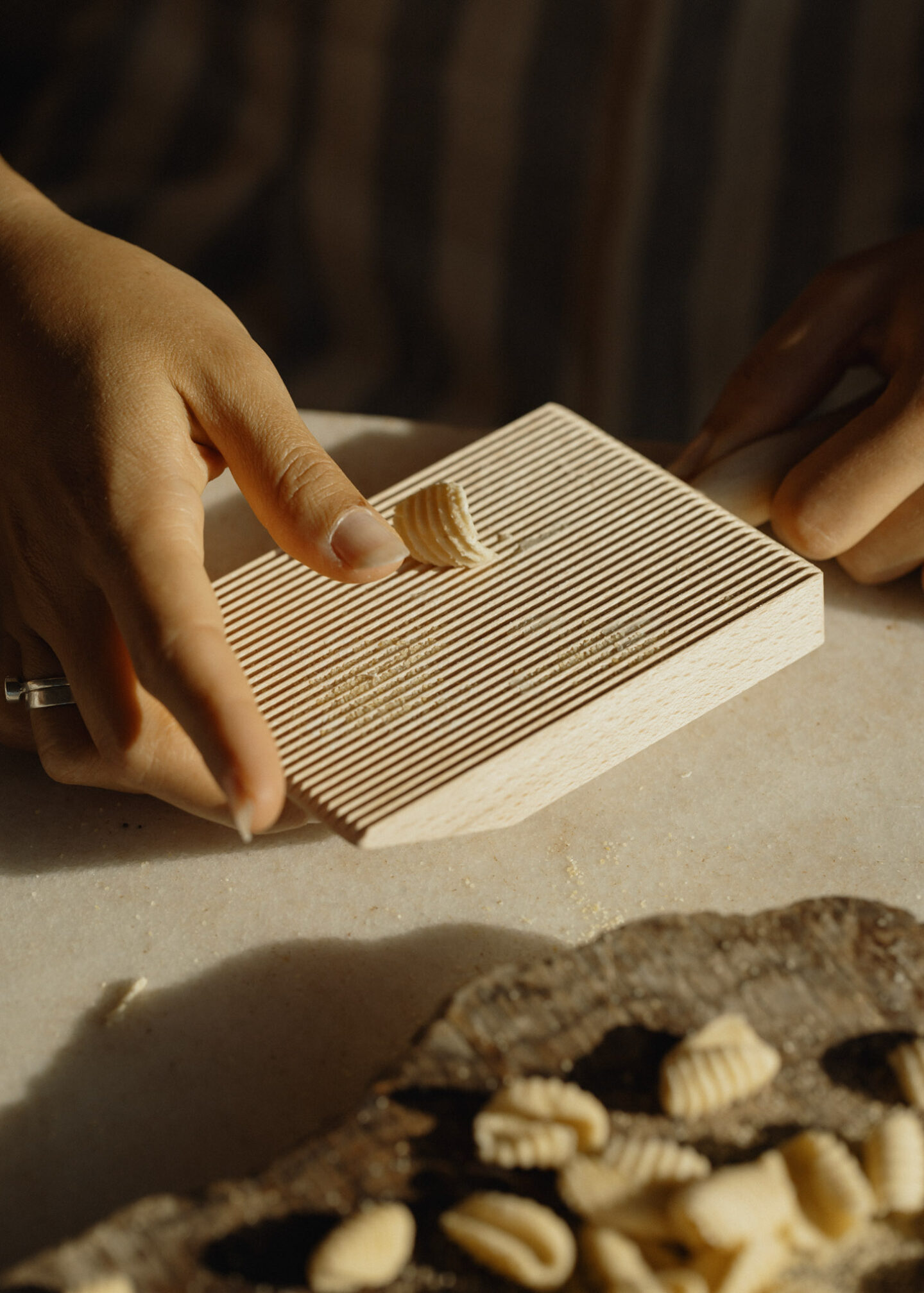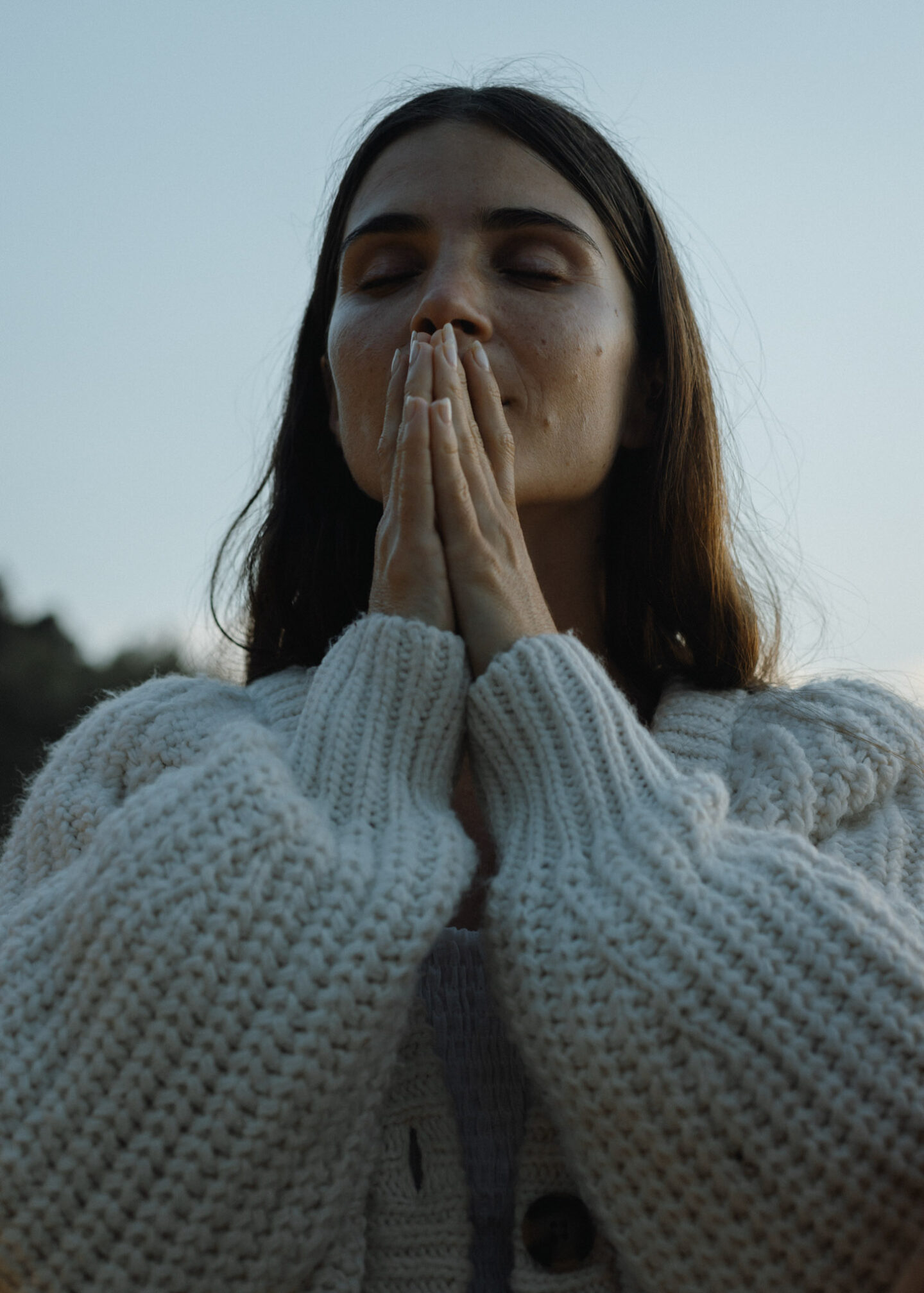 How did the idea for she she begin and evolve into what it is today?
I studied art, so aesthetics plays a big part. The houses that we stay in must be very inspirational. Because that also helps with the unwinding part of refilling your cup being in a beautiful environment. Though in the beginning, it was more like, Let's just travel. Over the past years, we've explored the islands more and more. In 2017, I found the monastery in Majorca. Now, it has expanded to Pantelleria, off the coast of Sicily, and off-season retreats. We also do them in autumn, in a farmhouse in southern Germany at the foot of the Alps.
We realized that well-being is not necessarily linked to summer. It can also be very beautiful to go into this cocoon mode to recharge for the winter and, or to emerge from that cocoon in springtime. We try to embrace all the seasons in different locations throughout Europe. I'm still looking for new locations because we have a lot of regular guests. It's our intention to keep inspiring them and offer different locations and different seasons. There's a completely different atmosphere from July in Majorca to the autumn one in the [Allgäu] farmhouse with a sauna and fireplace. They're actually more community-focused because you're kind of forced to be indoors together.
The team reflects an international vibe. I'm Dutch, and Steph [Cusack], who joined in 2019 as co-founder, head host, and meditation teacher, is Australian. During the retreats, we also have guest teachers. In Majorca, we have Birjiwan, who's French, our support host and Kundalini yoga teacher. Our movement teachers, Jorijn Vriesendorp and Aina, lead dance classes. And we collaborate with female chefs, including Julia Heifer and Zsuzsanna Toth from Gaia, Cäcilia Baldszus and Jessi Joyce from Baldon, and Jesse [Meindertsma] and Stef [Koumiotis] from Sabato Amsterdam. Sometimes, there's an artist in residence guiding a workshop, like photography with Lotte van Raalte or ceramics with local Deià ceramicist Annie O'Sullivan. We bring in women who are also our friends to offer a dynamic experience. So, instead of just being with one person the whole retreat, we introduce them to this little she she collective.
How do you go about designing a retreat, from initial concept to commencement?
For each retreat, I come up with a theme, so in the off-season, in Majorca, that's 'Wilderness Within' – the weather can be quite wild as well. In July, we have 'Summer Tales,' which is about lots of journaling and writing your own summer tale. Then, in late autumn, we have 'Lunar Rhythms,' which is about tuning in with your cycle. At she she, we don't do any astrology. It's very down to earth – we keep it real. The same goes for food – while our menus are healthy, well-being doesn't have to mean you only can eat a certain strict diet. Home-cooked comfort food, a glass of natural wine, or a freshly baked cake can be as good for your well-being as you're also nourishing your soul.
So, the planning process starts with putting that vibe into images. The very first step is reaching the right audience: bringing people together who are very curious and open to meeting others. Once everyone arrives, we always do a little welcome ritual where we invite the guests to do five deep sighs. It's an immediate anxiety reliever, and the exhale can reduce stress even more than inhaling deeply. That's because all deep breathing activates the part of the nervous system in charge of how the body rests. The heart rate slows, blood pressure drops, and the mind begins to relax. Next, we have an opening circle where we ask everyone to share their name but also their intention for the week.
In the closing circle, we ask again because, very often, in the beginning, the stated intention is not really the true intention, but [our guests] figure it out along the way. Like, I thought I came here to simply unwind, but actually, I came here because I really need to rethink my job. After the circle, we usually start with a sound bath, so it's really easy to unwind. Then there's a communal dinner. On the first night, we always have food made for sharing, like tacos, so immediately you have to ask, Could you pass me that? It's a very communal food experience – not a very stiff seated dinner situation, but a bringing-together moment.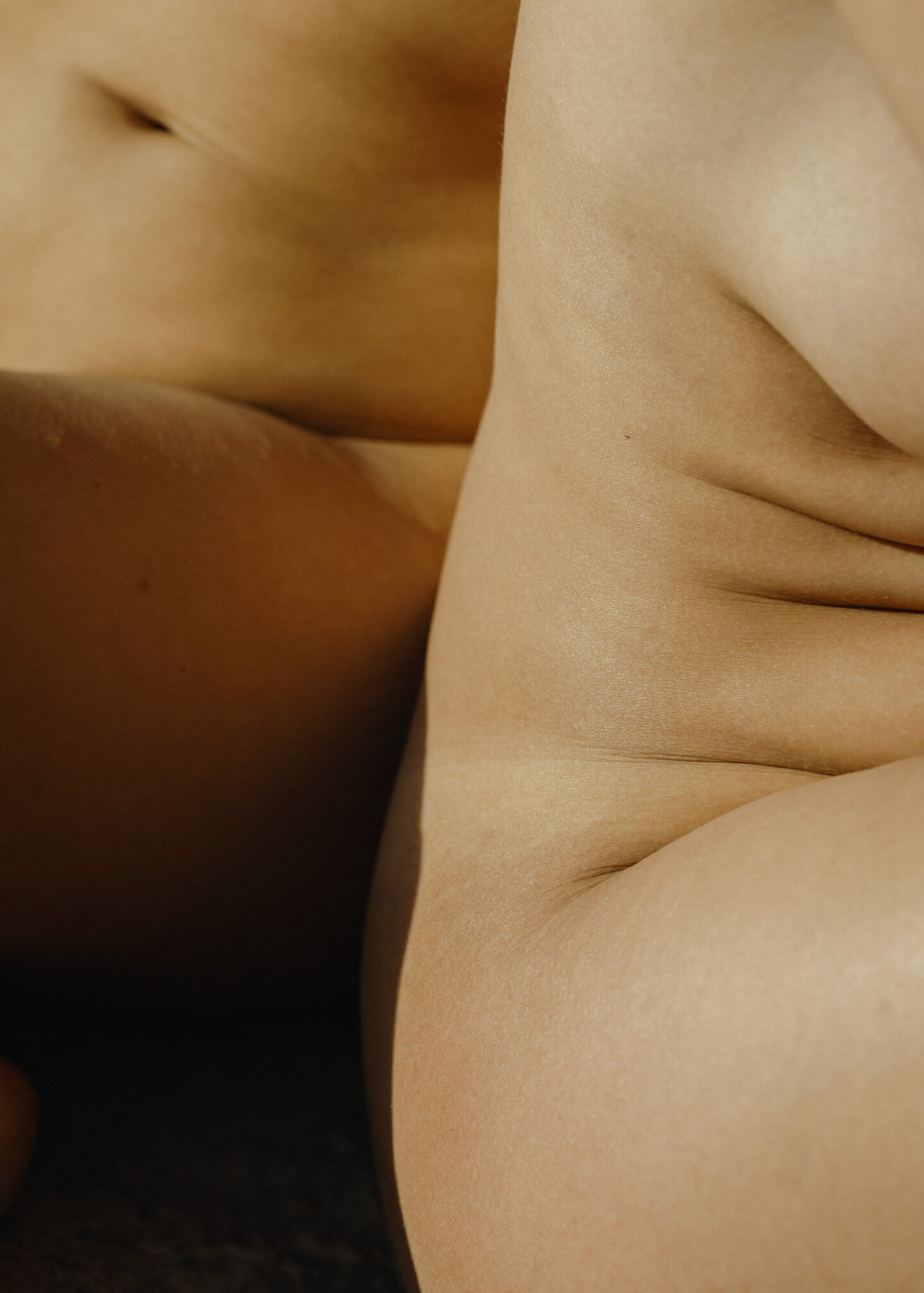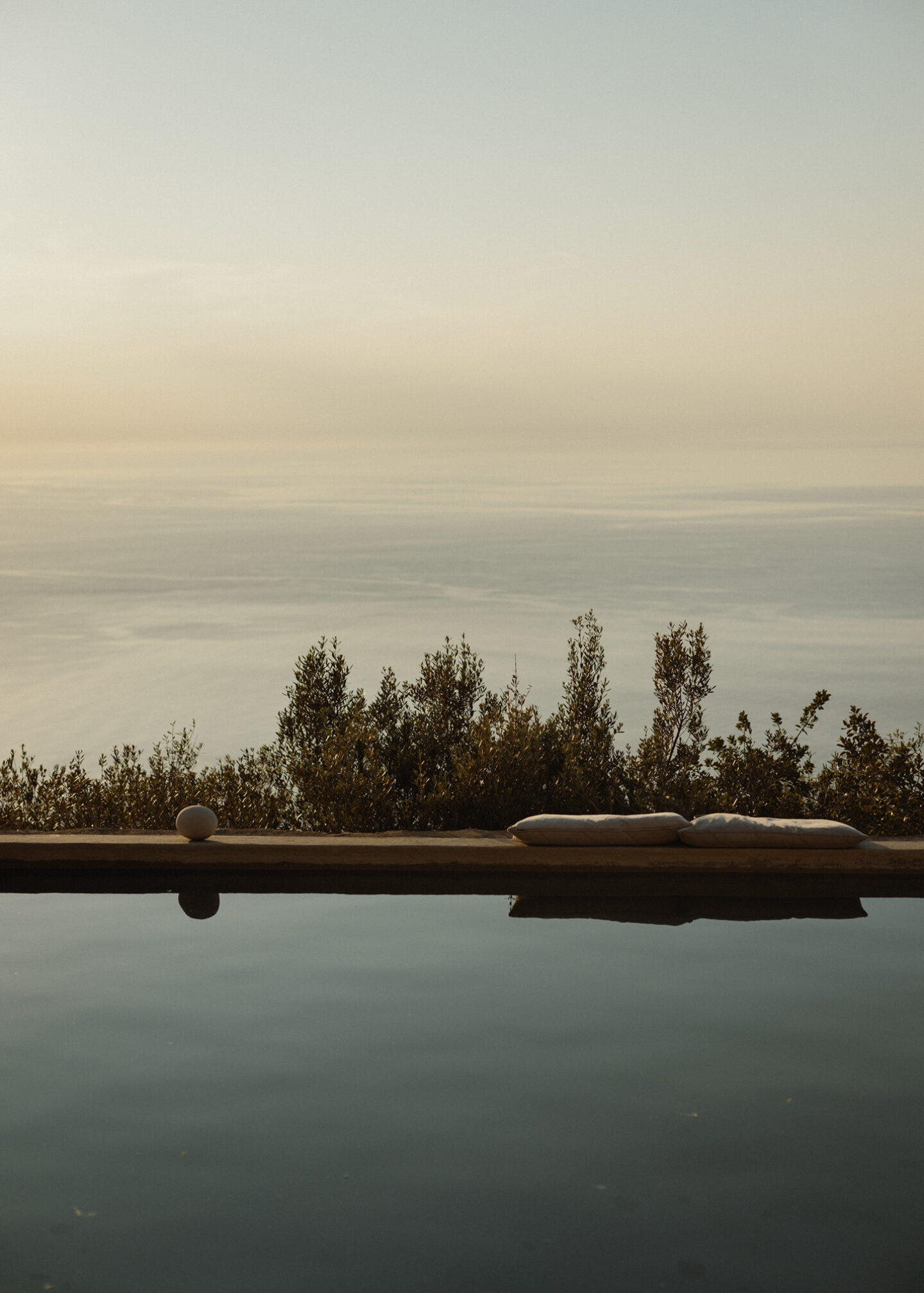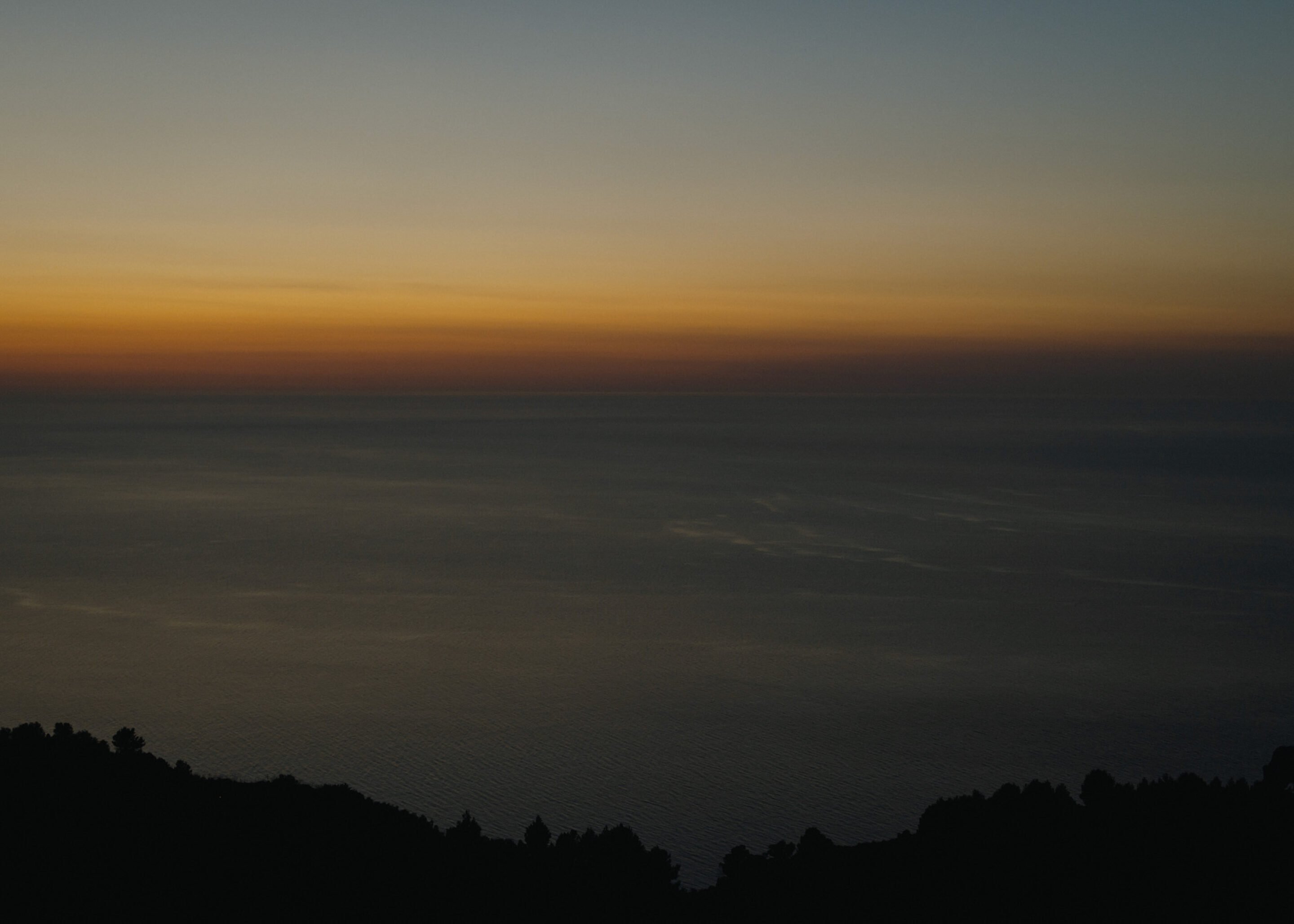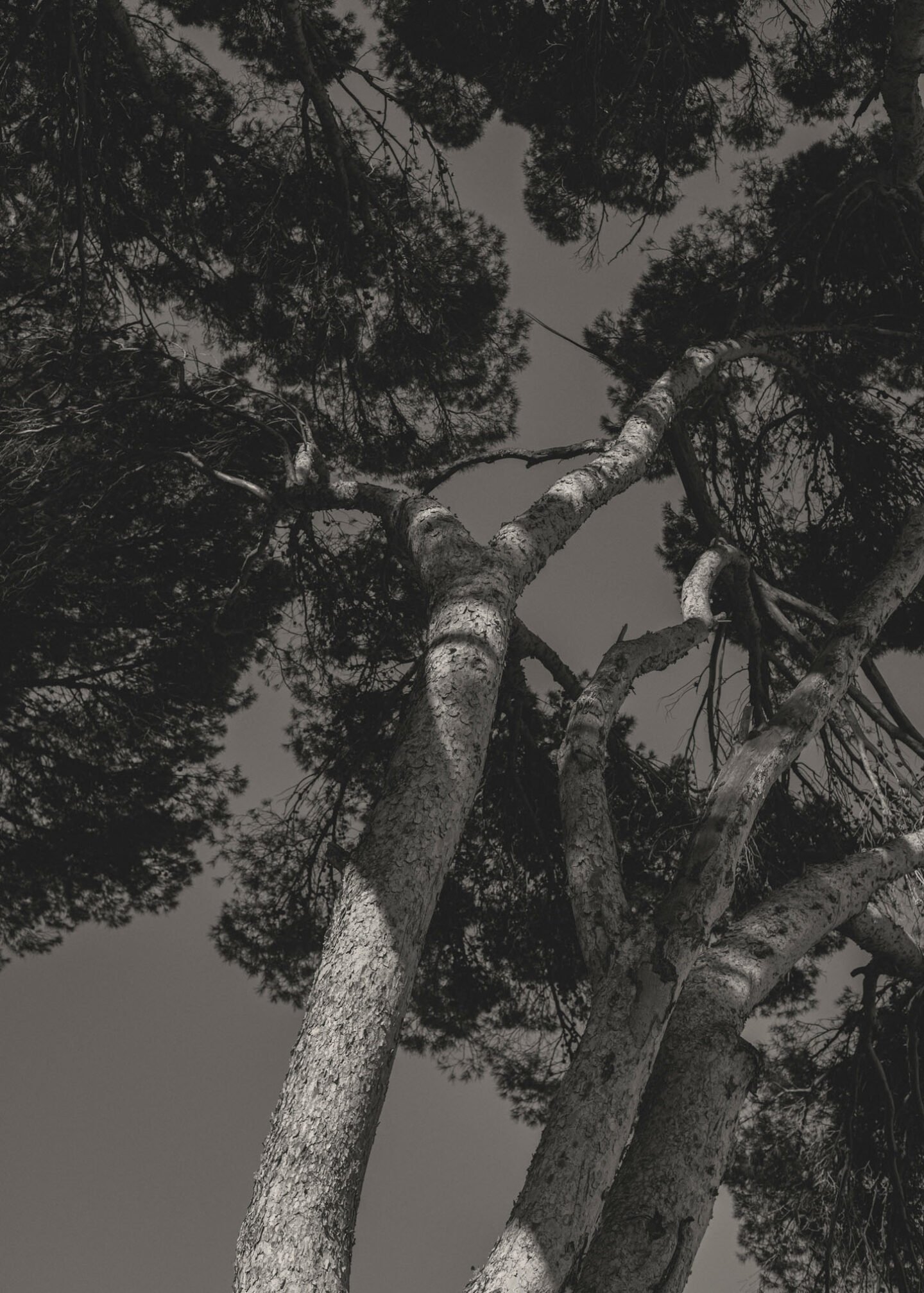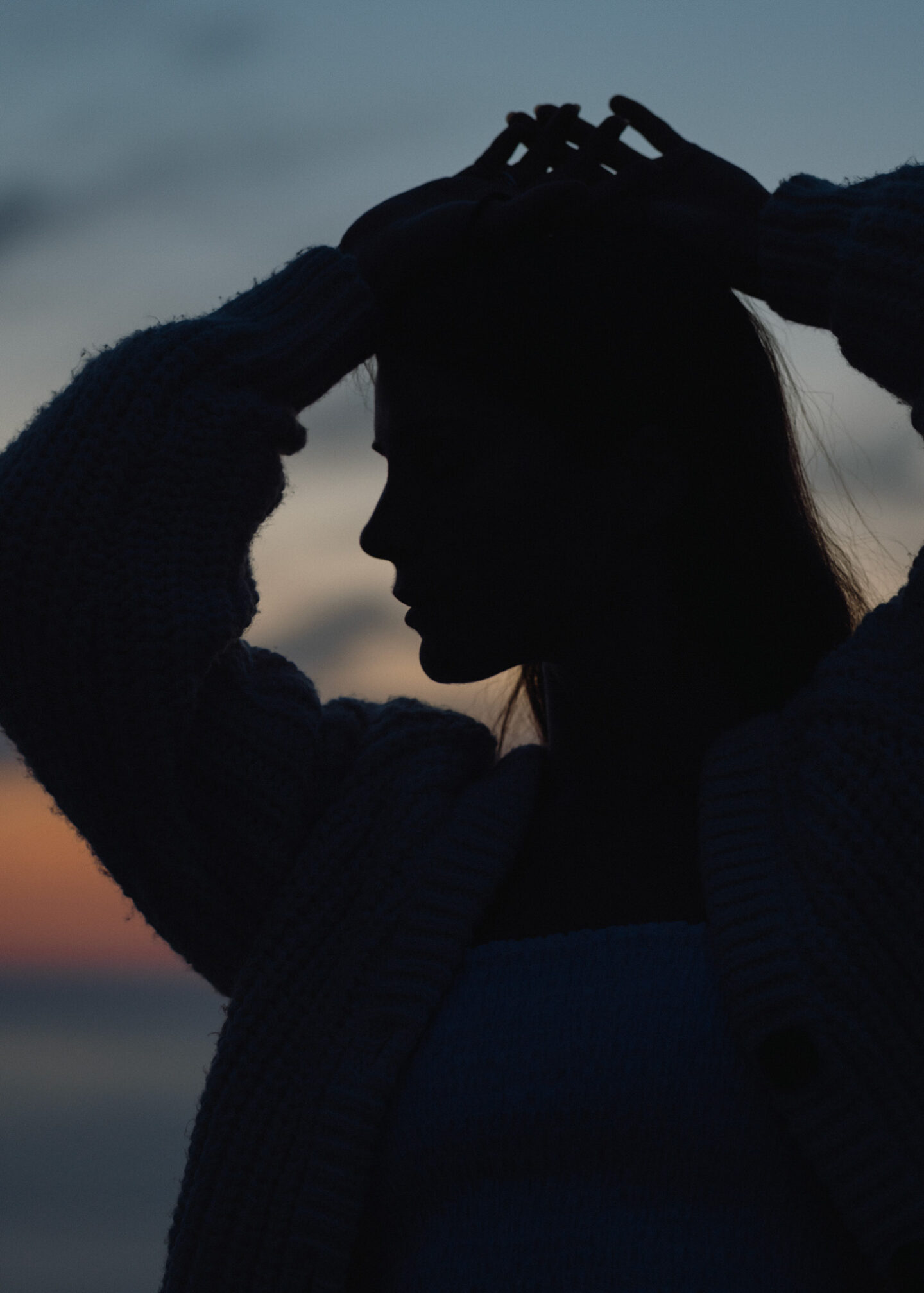 "It's a feeling of freedom that we try to create – freedom to feel, to do whatever."
What can participants expect the flow of a typical day on retreat to look and feel like?
There's a nice balance of the different pillars. We do have a fixed morning schedule. Also, because it's nice to have a little routine or switch off, it's a feeling of freedom that we try to create – freedom to feel, to do whatever. That's why we have this silence practice, which is from the moment you wake up until brunch time at 11. We say good morning with our eyes in a friendly blink, but there's no speaking. We also always put a 30-minute silence after the yoga practice. That's something that our guests enjoy very much – not having to be somewhere, not having to speak, not having to answer any questions. You can just sit with your very pure thoughts.
From noon onwards, it's different each day. Usually, on the first day, we do something a bit more active – there's a big hike or more of an intense morning practice. Around noon, it's usually a bit quieter. In the afternoon, we do a creative workshop. So in Majorca, that's always a ceramic workshop where participants make their own cup, which is fired over the coming days. On the last night, we do a tea ceremony where you use your cup and can also take it home. Over the past two years, we've also introduced cooking classes, which everyone loves. It could be pasta, which we eat later that evening, or we've just introduced baking – a galette to take to the beach the next day.
If you look at the three pillars, the off-seasons are more focused on movement and adventure. In July, it's a bit more about slowness because you don't want to go on a hike when it's 33 degrees. The 'Wilderness Within' is also actually one day shorter [four, not five days] because we feel like in the summertime, it's nicer to have a bit more time to spend hours just relaxing. But in the off-season, you can make it a bit more compact. So, those three pillars are not always evenly focused but also depend on the group. Sometimes, we dive more into one or two of them.
From Pantelleria, Italy to Deià, Mallorca – the locations of your retreats are charged with raw, creative energy. How do you see the influence of external settings on our inner states of being?
It's very important to me that when I choose locations, they're family-run. We're not just renters of the location – we have a really close connection with the owners. The intention of the location reflects our intention. The energy of that space is really important. All of our locations are small, with five or six bedrooms. So, it really merges into this very intimate experience. A hotel vibe isn't what we're looking for. It's more really intimate, small, all together. In Majorca, we're in a monastery dating back to the 13th century. You really feel that it was built for the very purpose of retreat. In Pantelleria, we're in a family-owned holiday home. These houses were built with the intention of retreating. It's like a barefoot luxury, away from the crowds.
In our super busy, super online lives, what is the power of disconnection – from our daily routines, from the internet – in coming back to our truest, most balanced selves?
Because we're in this wheel of constant movement, of constant thinking, we really need to hit that pause button to just reflect and be a bit more self-compassionate – I'm already doing enough, and I deserve this break – and also to get some space, to look ahead, to plan forwards. I also think that when we surround ourselves with other like-minded women and hear their stories, we realize that all of us are going through similar things in life. It can be very reassuring to know that we're not in it alone. With she she, our approach is also to have this really joyful experience. It's not about strict rules or a dogmatic approach. It's about enjoying what life has to offer, letting go, and being held. We women hold space for other people all the time. We're caretakers. So it's nice to practice what you preach.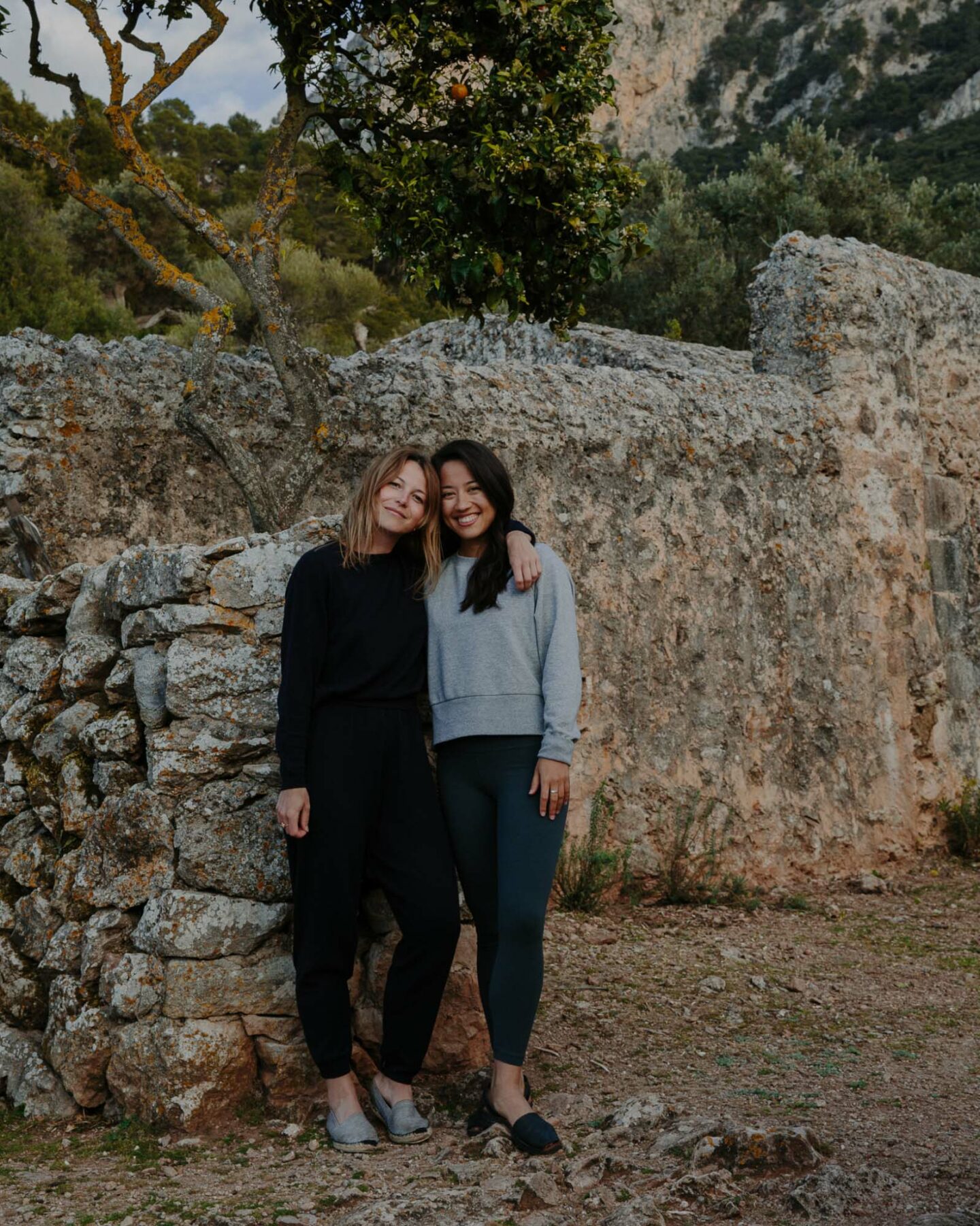 Albertine van Iterson & Steph Cusack
Source: Ignant