A Round Fireplace Is A Unique Feature In The Living Room Of This Remodeled Home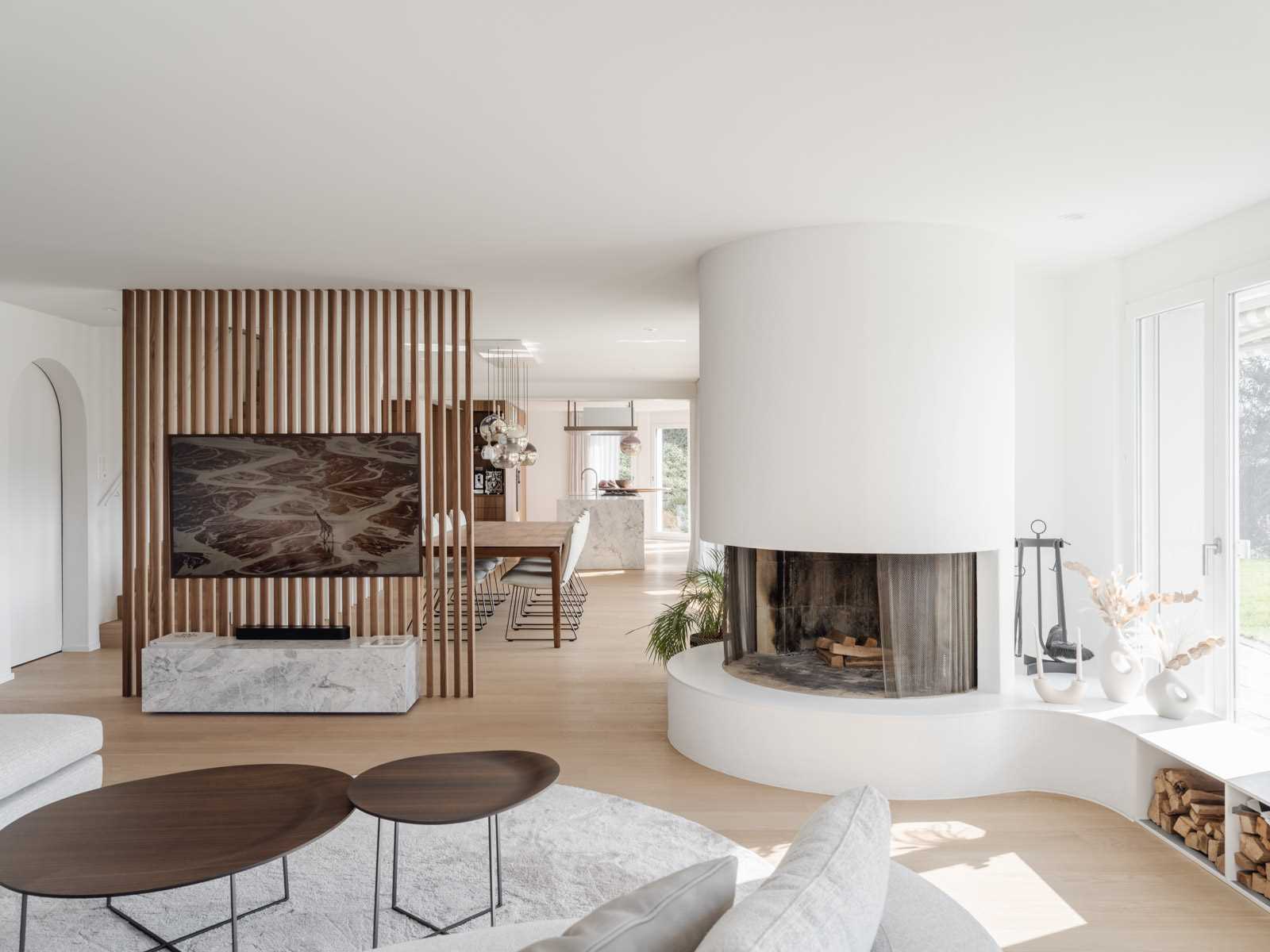 Aaron Kohler and Marc Straumann of architecture and design firm KOHLERSTRAUMANN, have shared photos of their latest project, a renovated family home in Lausen, Switzerland.
The architects completely transformed the space by changing the floors, renovating all bathrooms and the kitchen, adjusting the room layout, and even adding a wine cellar.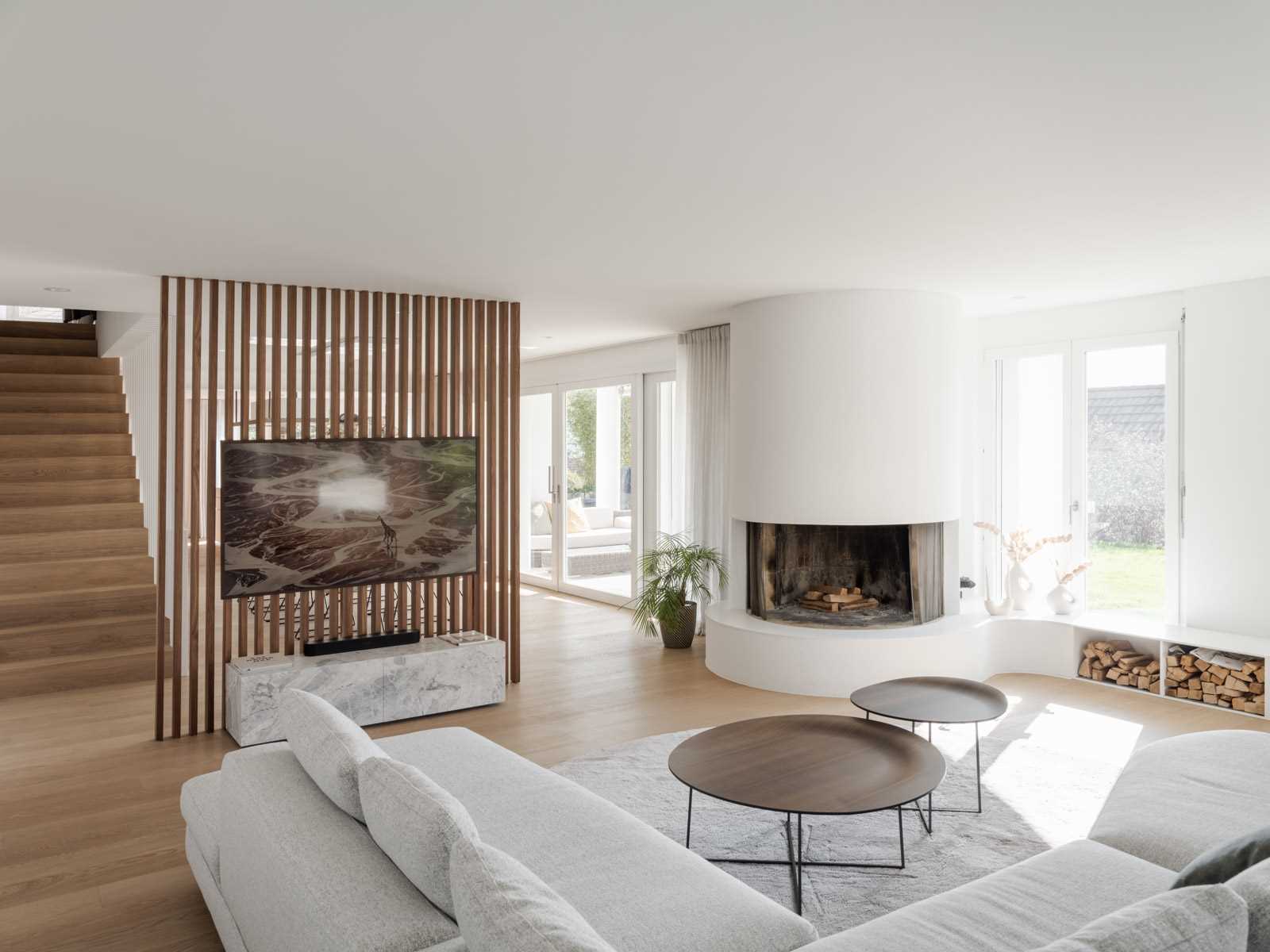 In the living room, old flooring was replaced with high-quality hardwood, which instantly added a sense of warmth and luxury to the space, and set the tone for the rest of the renovation. Also included in the living room is a rounded fireplace and a wood slat tv wall that acts as a partition from the dining area, and somewhat hides the stairs from view.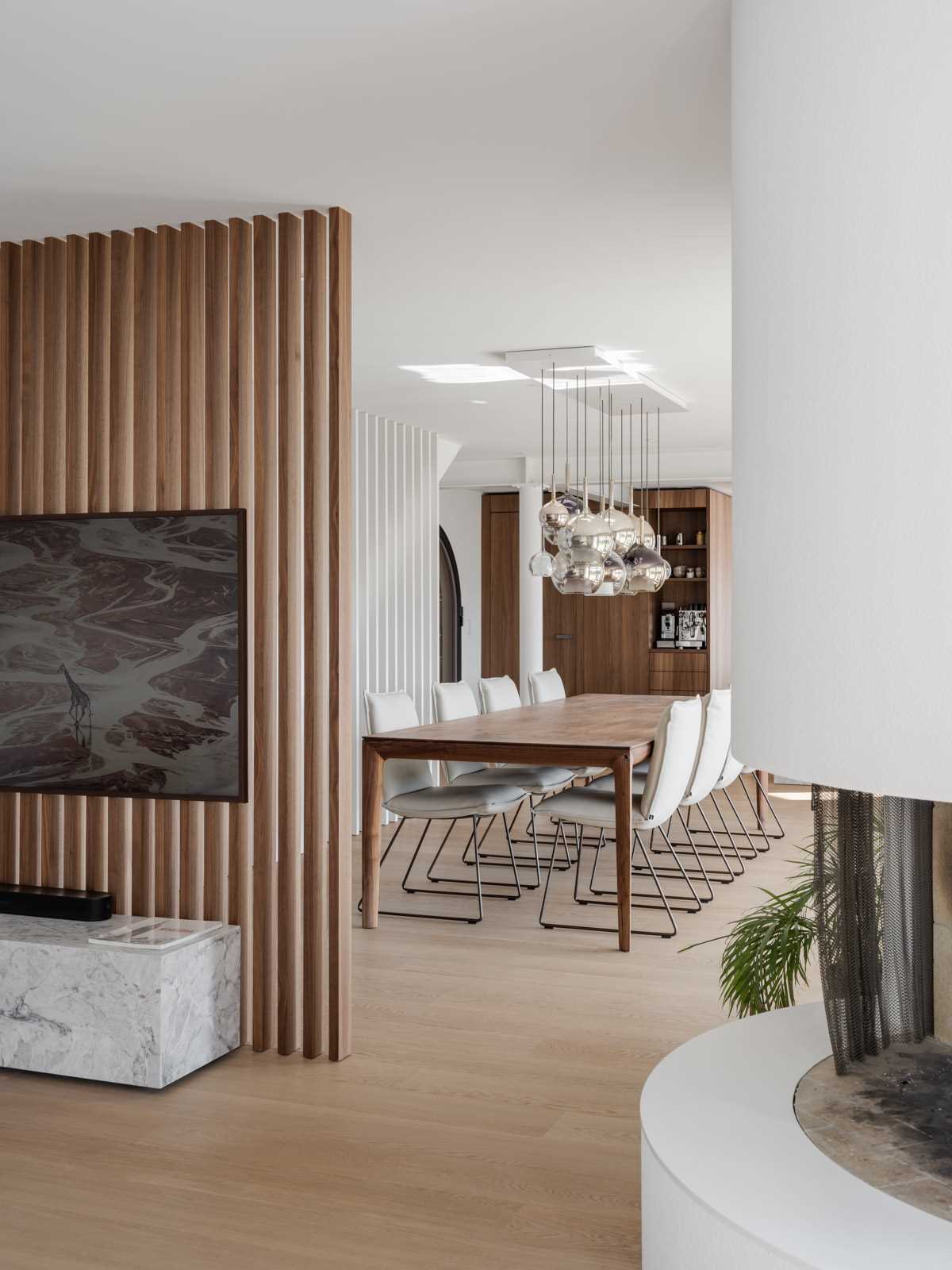 In the kitchen, walls were knocked down, new cabinets were installed along with countertops, cabinets, and appliances. This resulted in an open-concept space ideal for entertaining, and with ample space for cooking.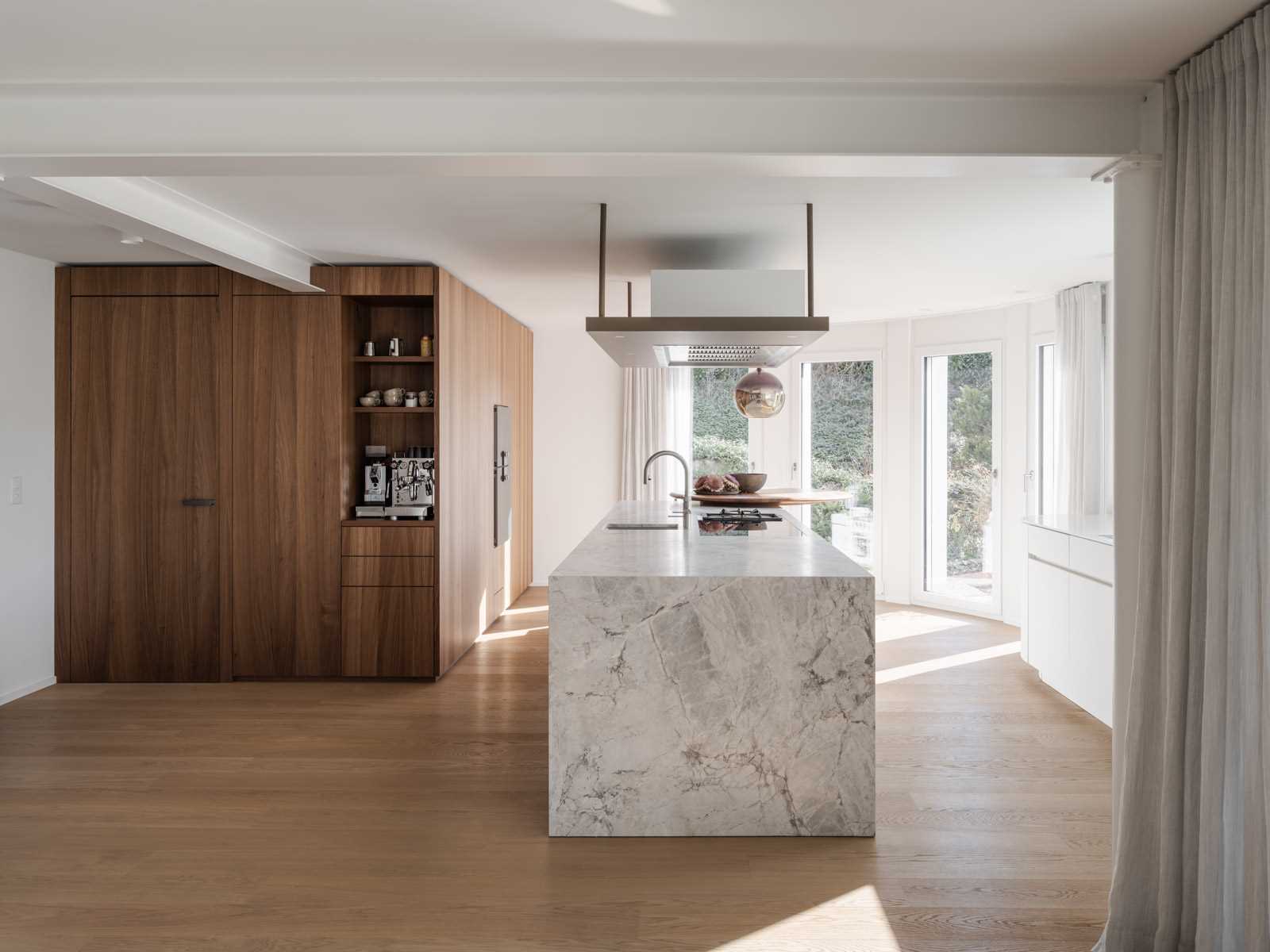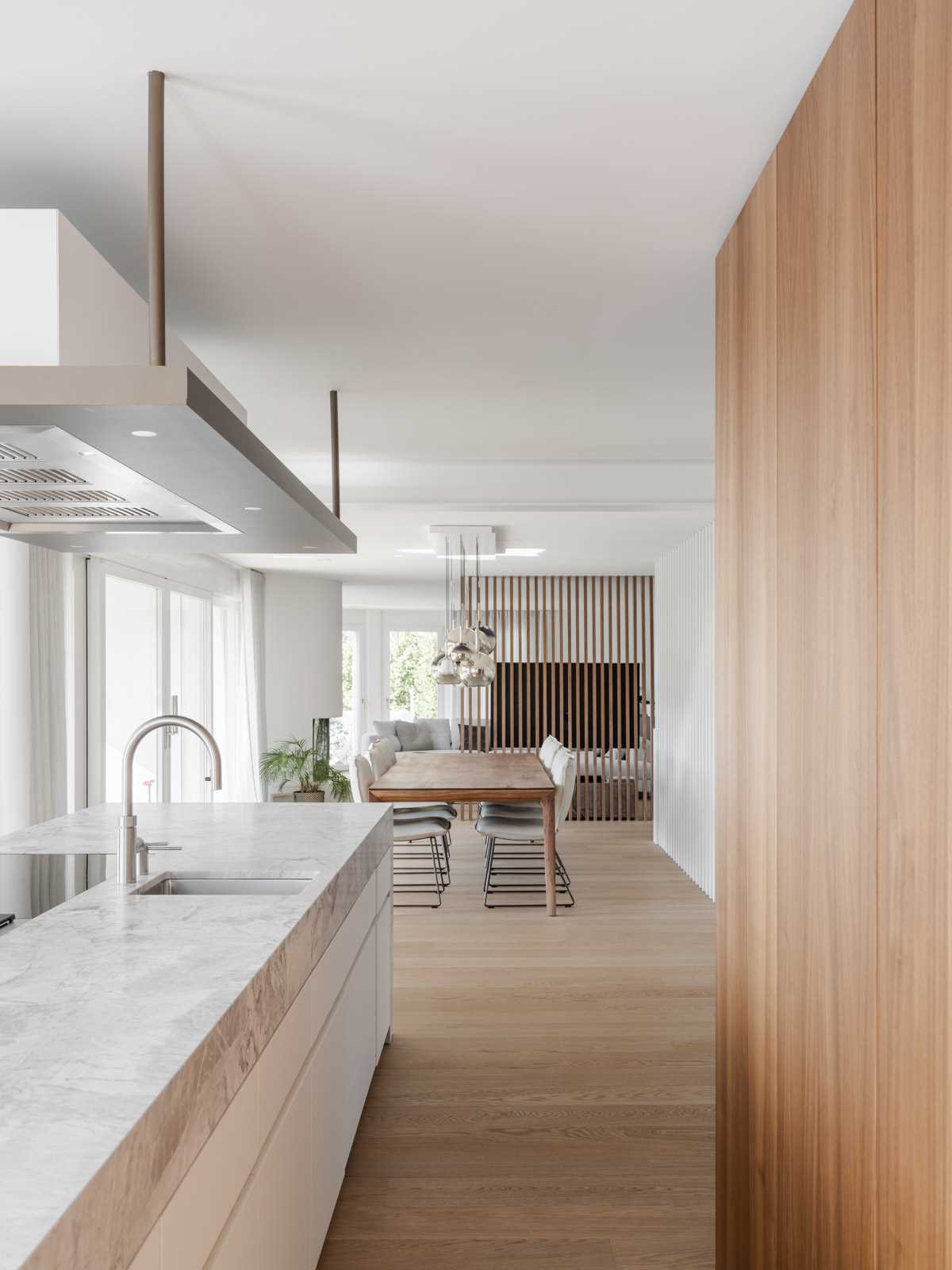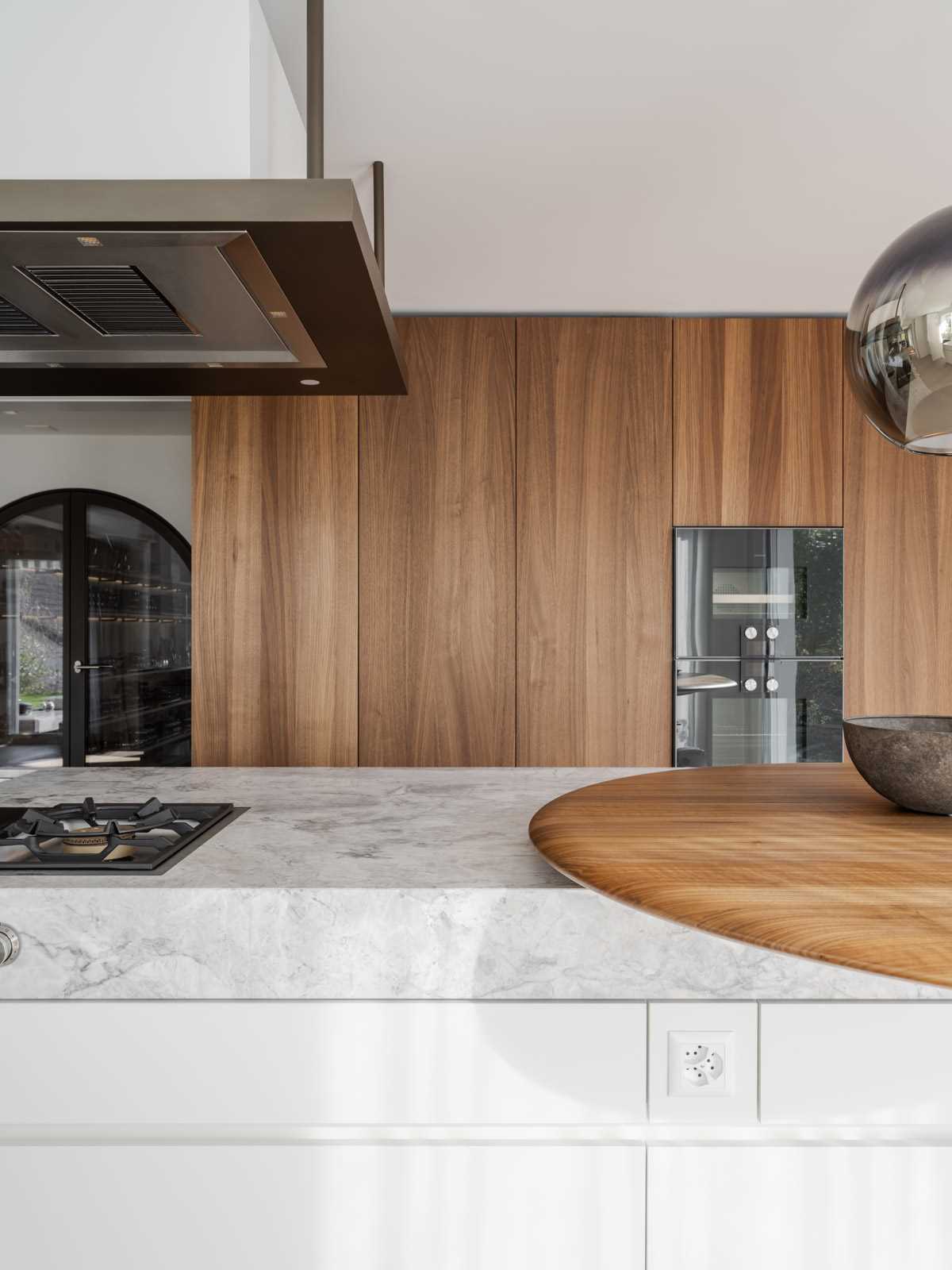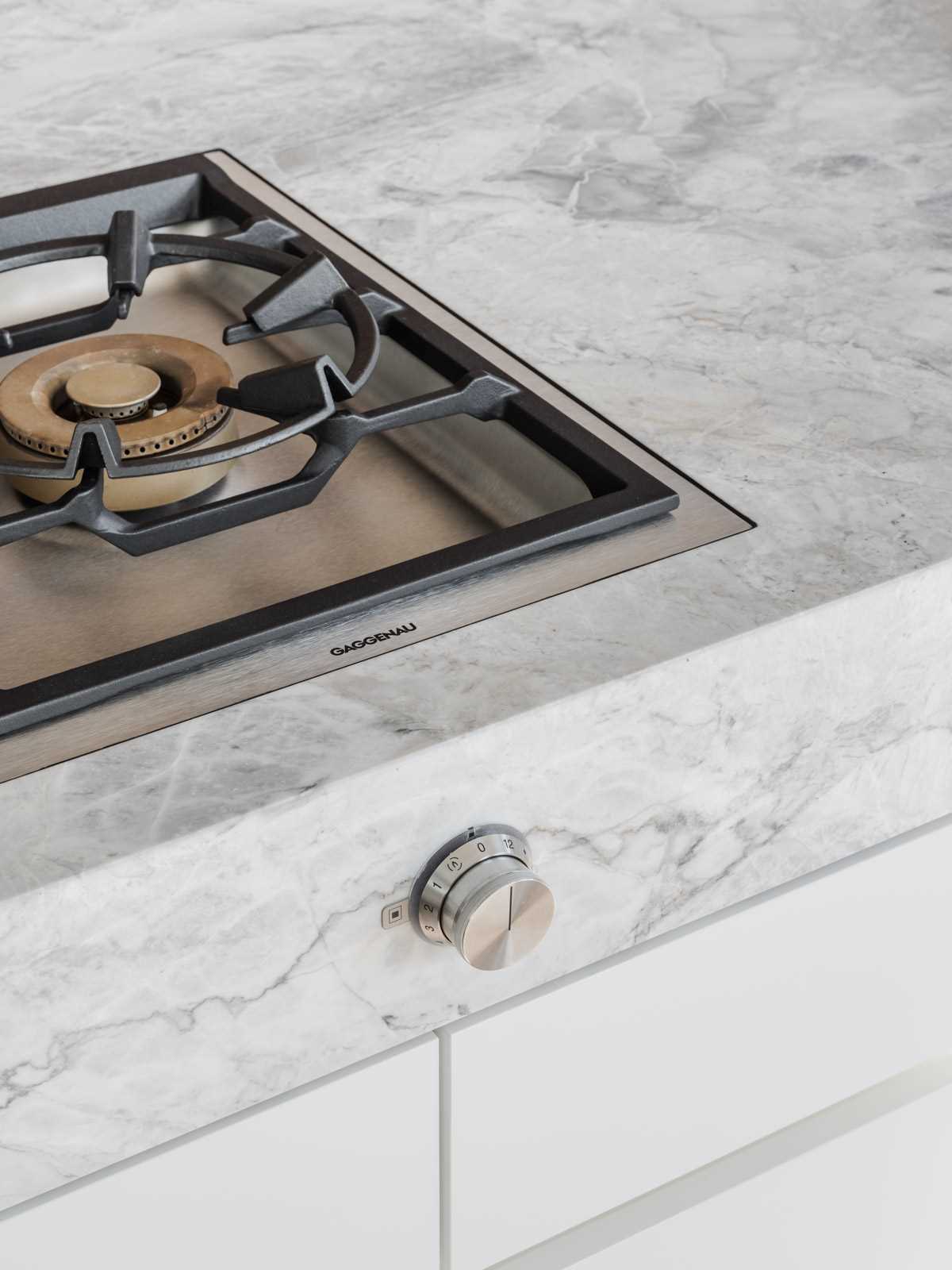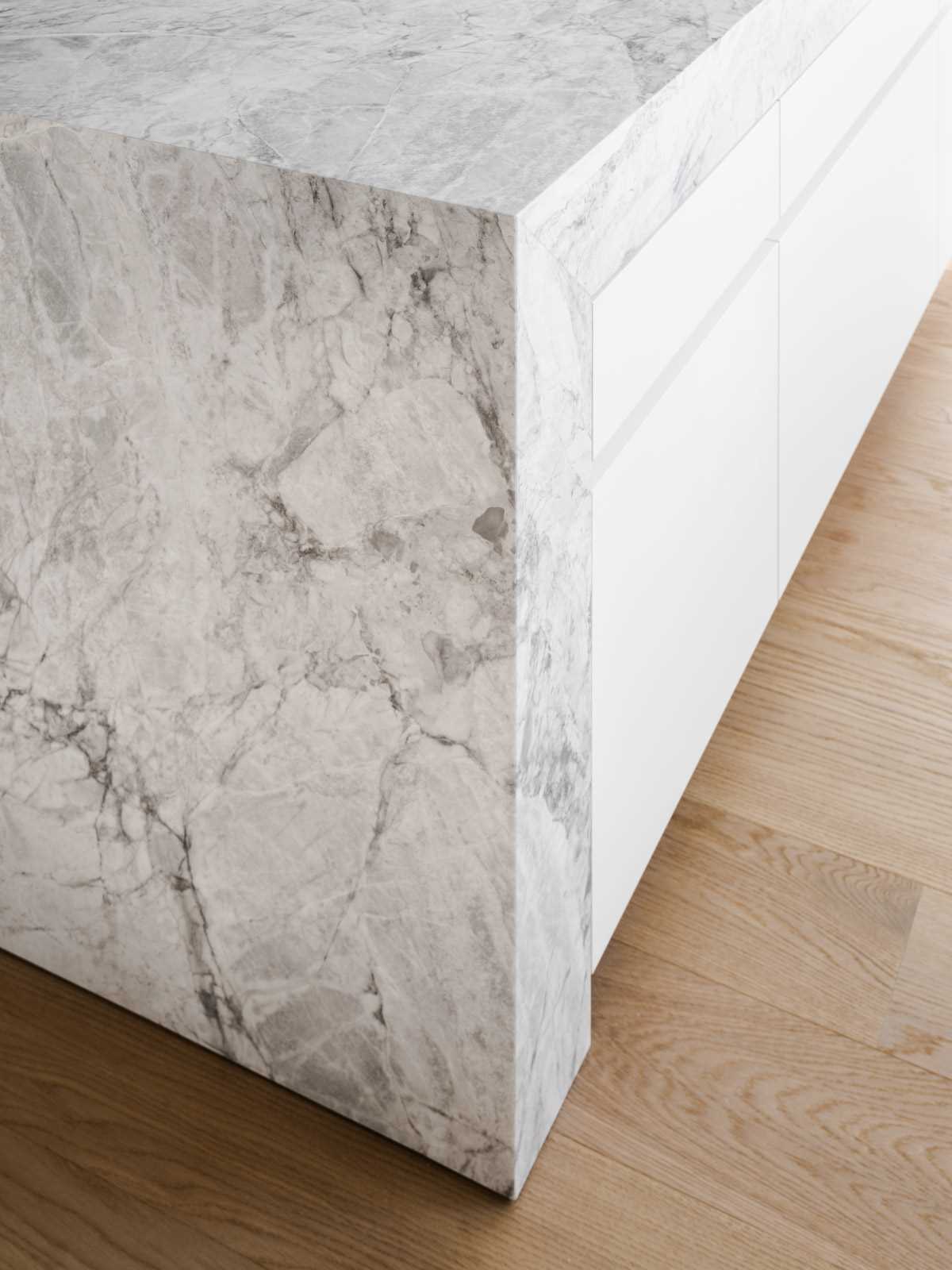 A wine cellar was also added, which was a dream come true for their wine-loving client. An arched glass doorway with a thick black frame provides a glimpse of the interior, where a mirror makes the cellar seem much larger than it is, and wood shelves with hidden lighting provide plenty of wine storage.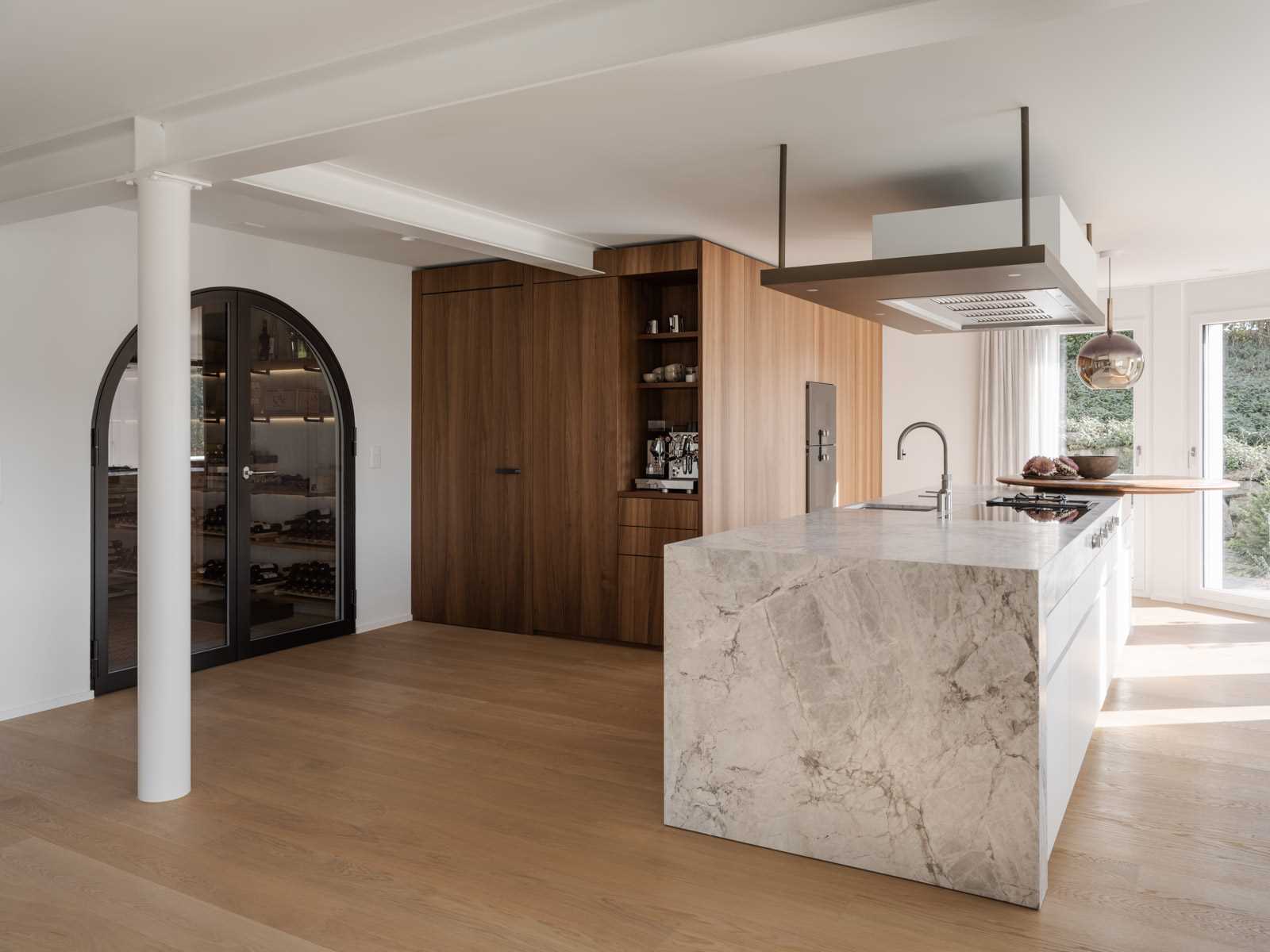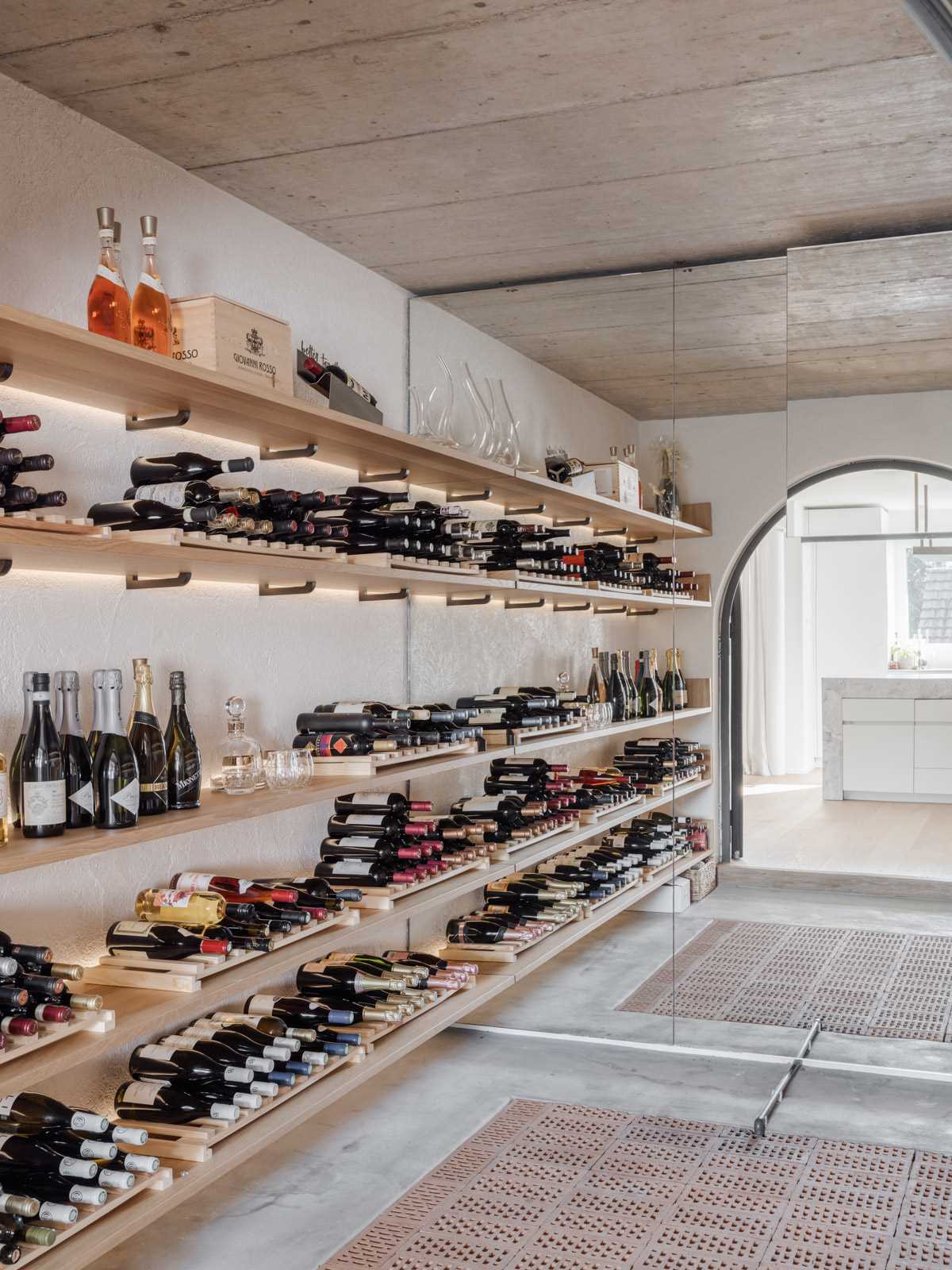 A small room with a sink is tucked away underneath the stairs on the same floor as the living room, dining area, and kitchen. The room with a sink connects with a secondary living room that's hidden from view.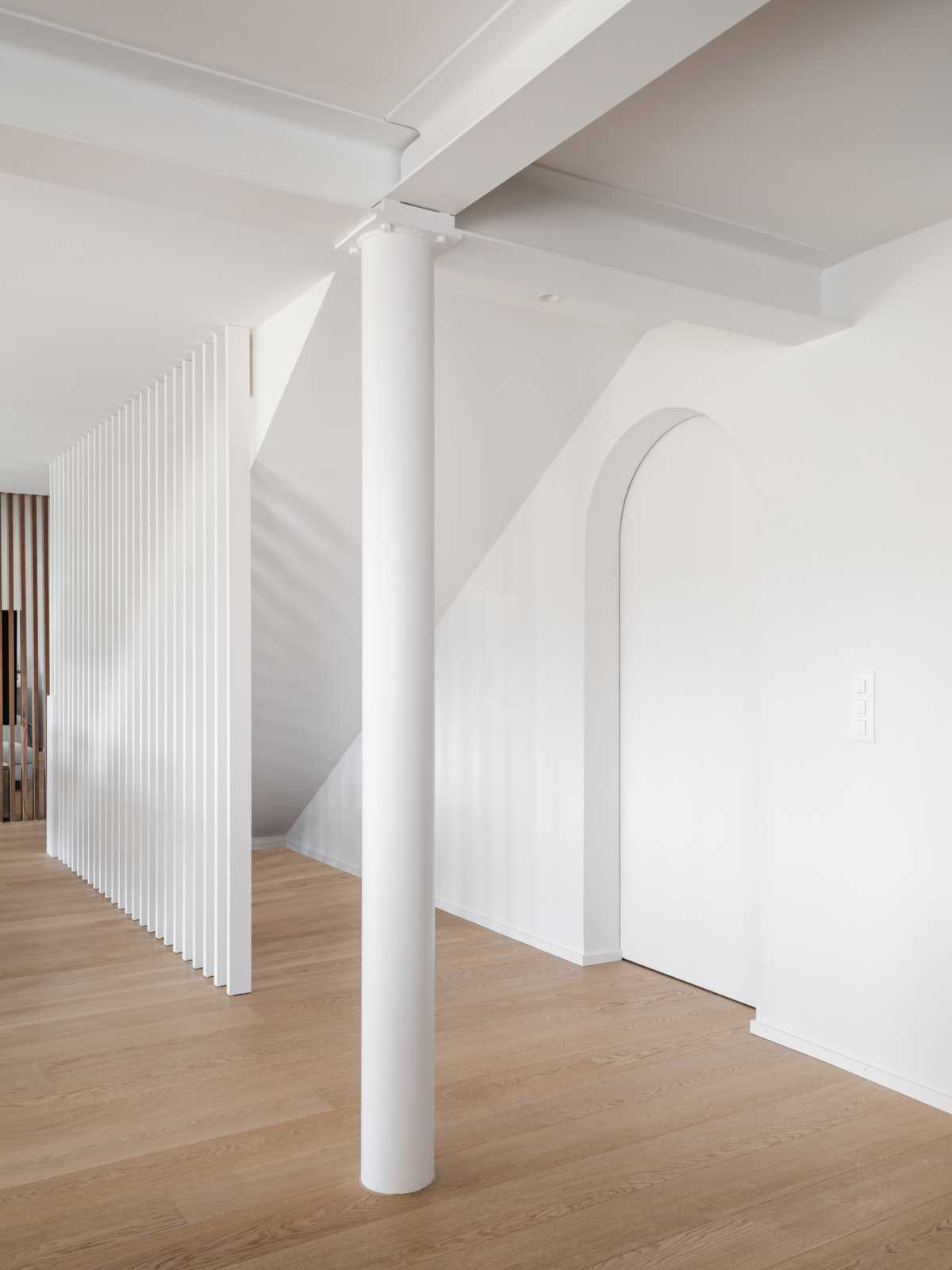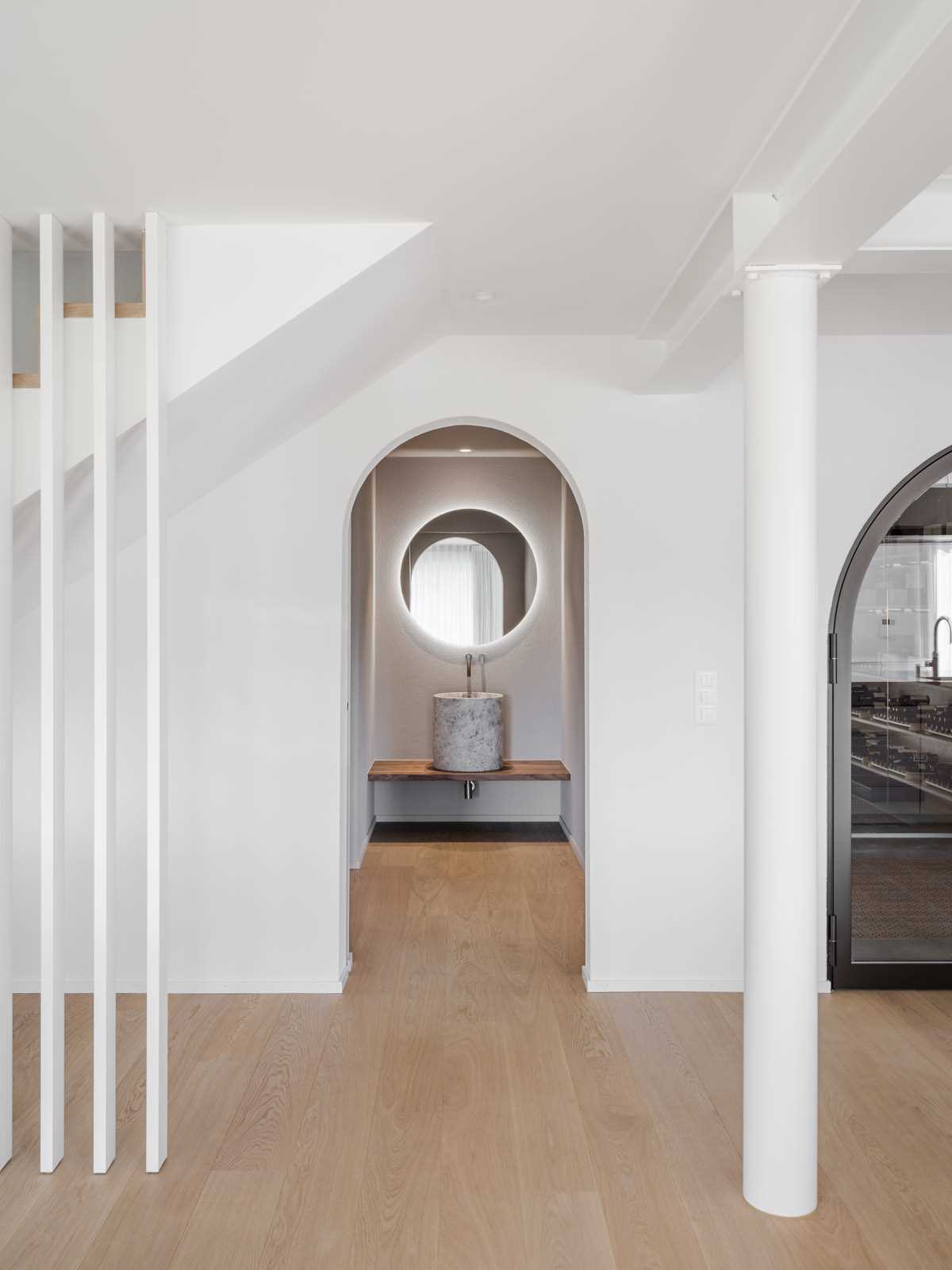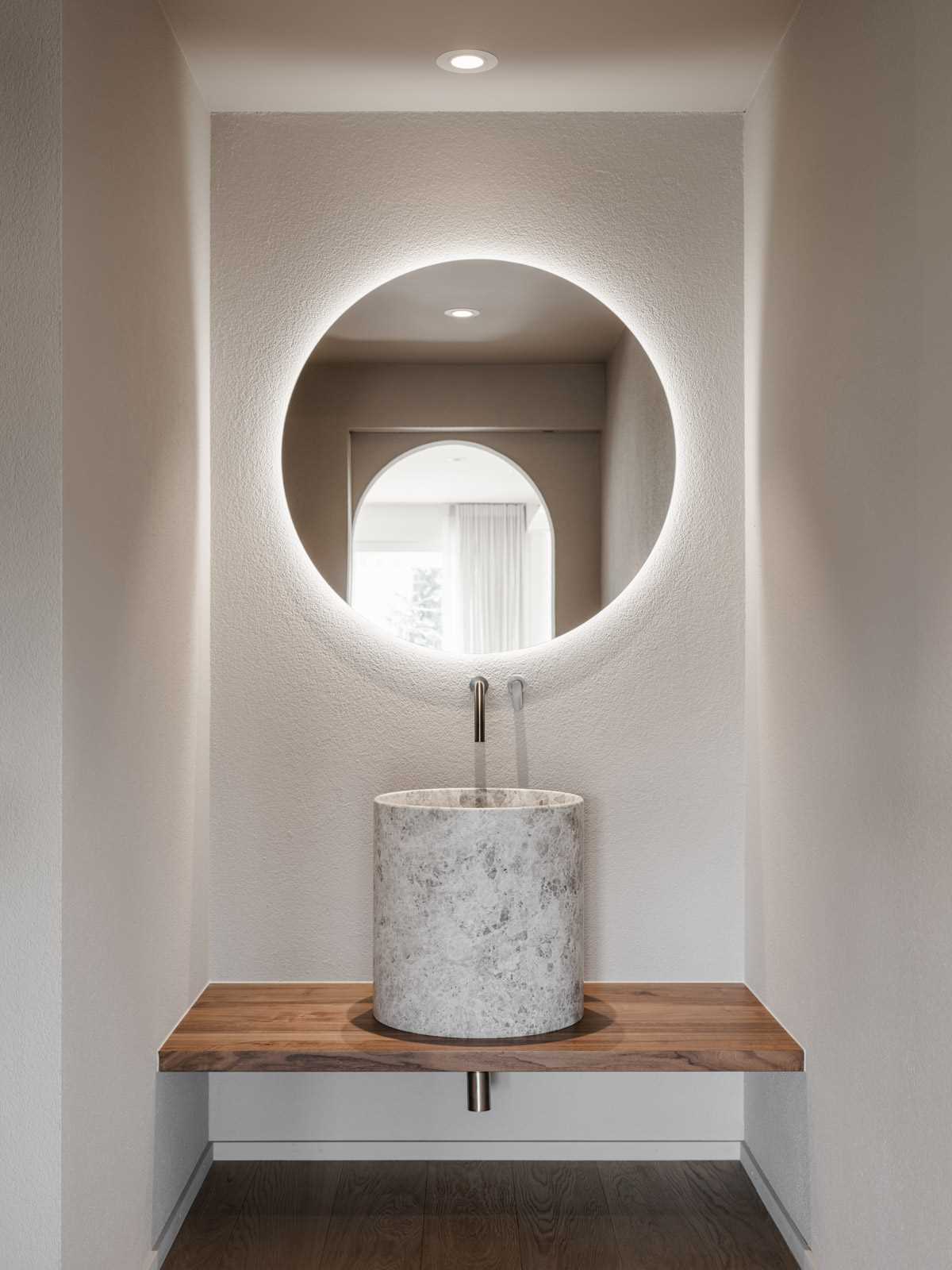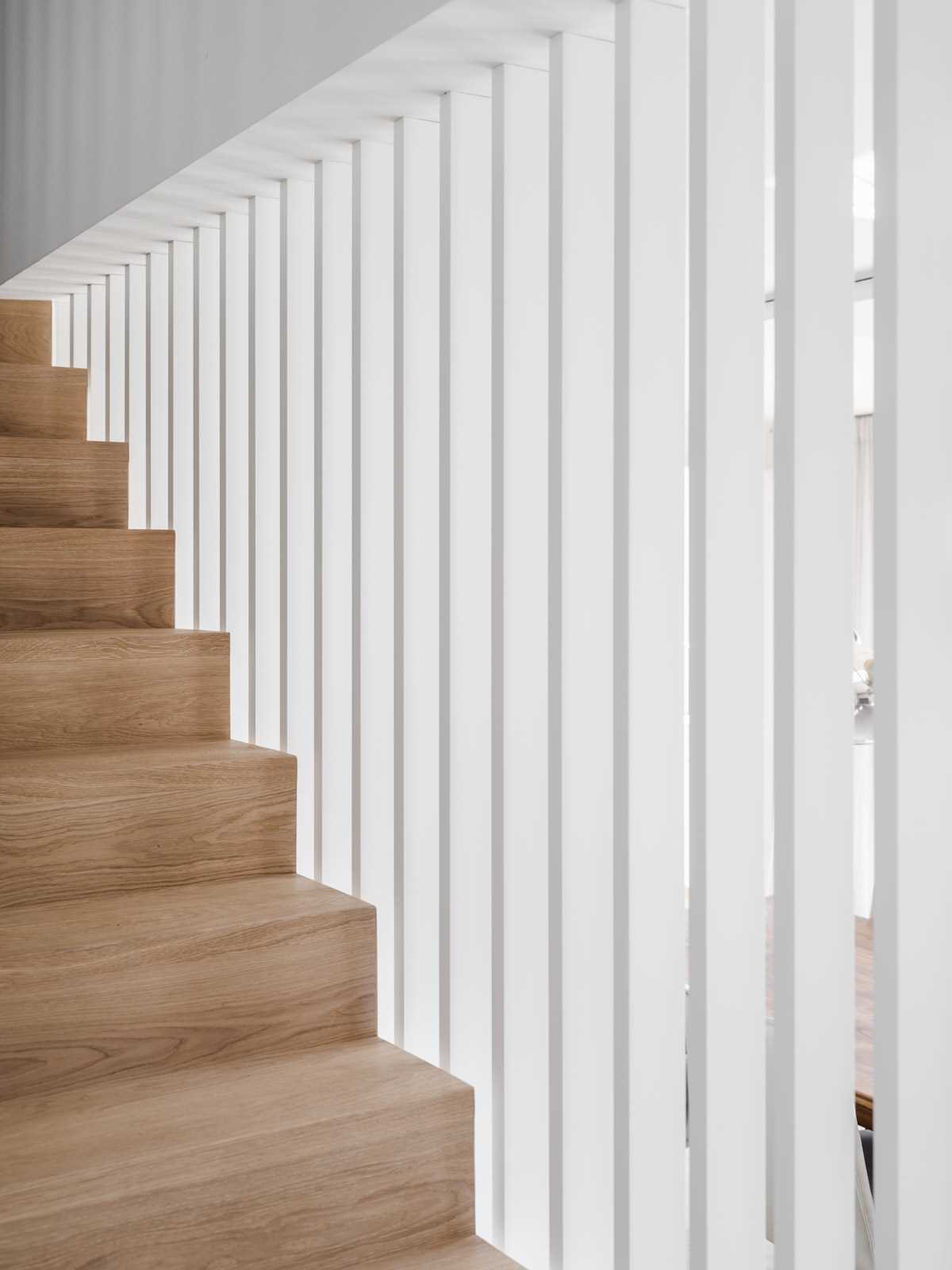 In the primary bedroom, wood cabinetry and wood floors add a sense of warmth, while hidden lighting creates a soft and relaxing glow.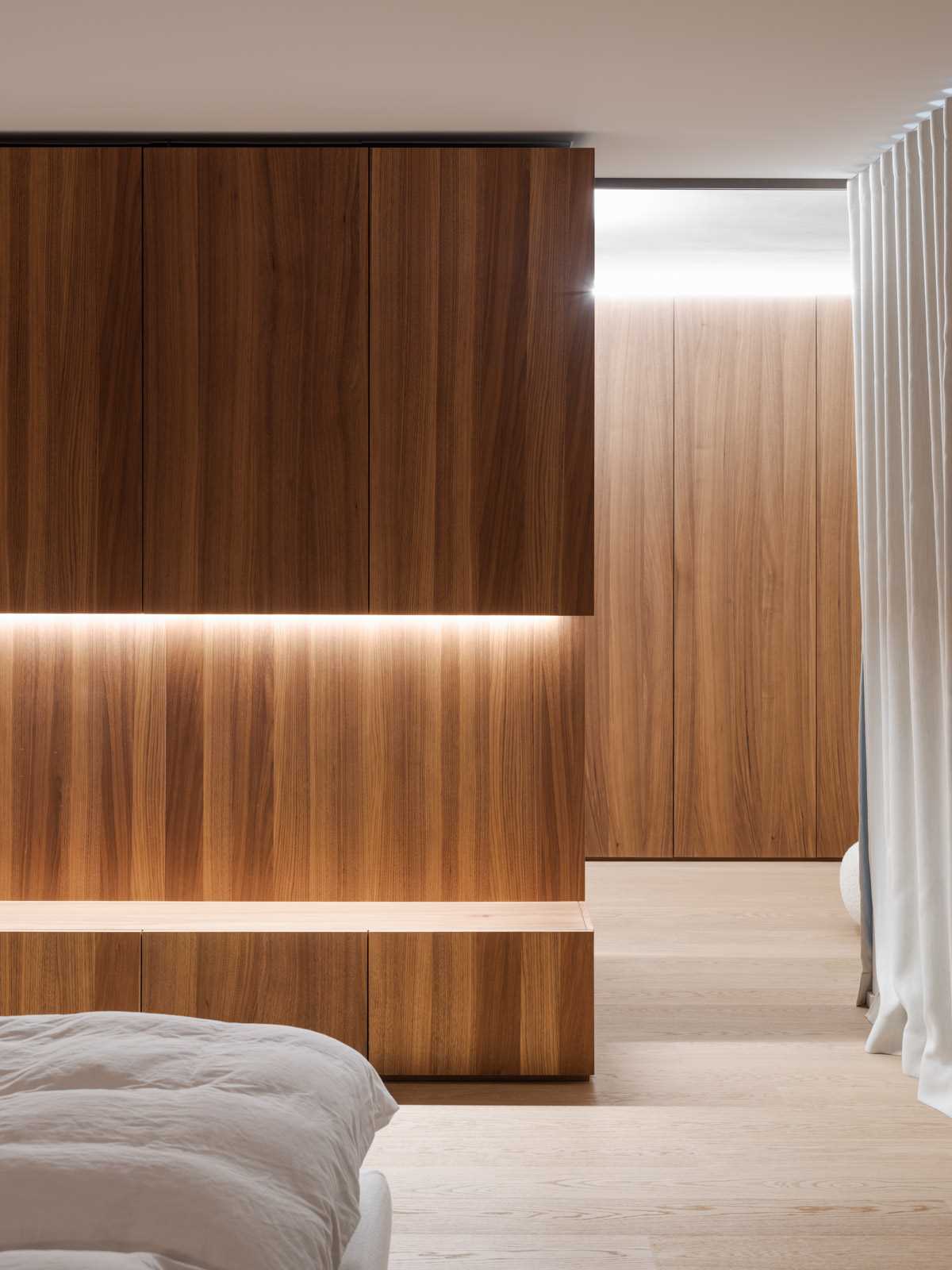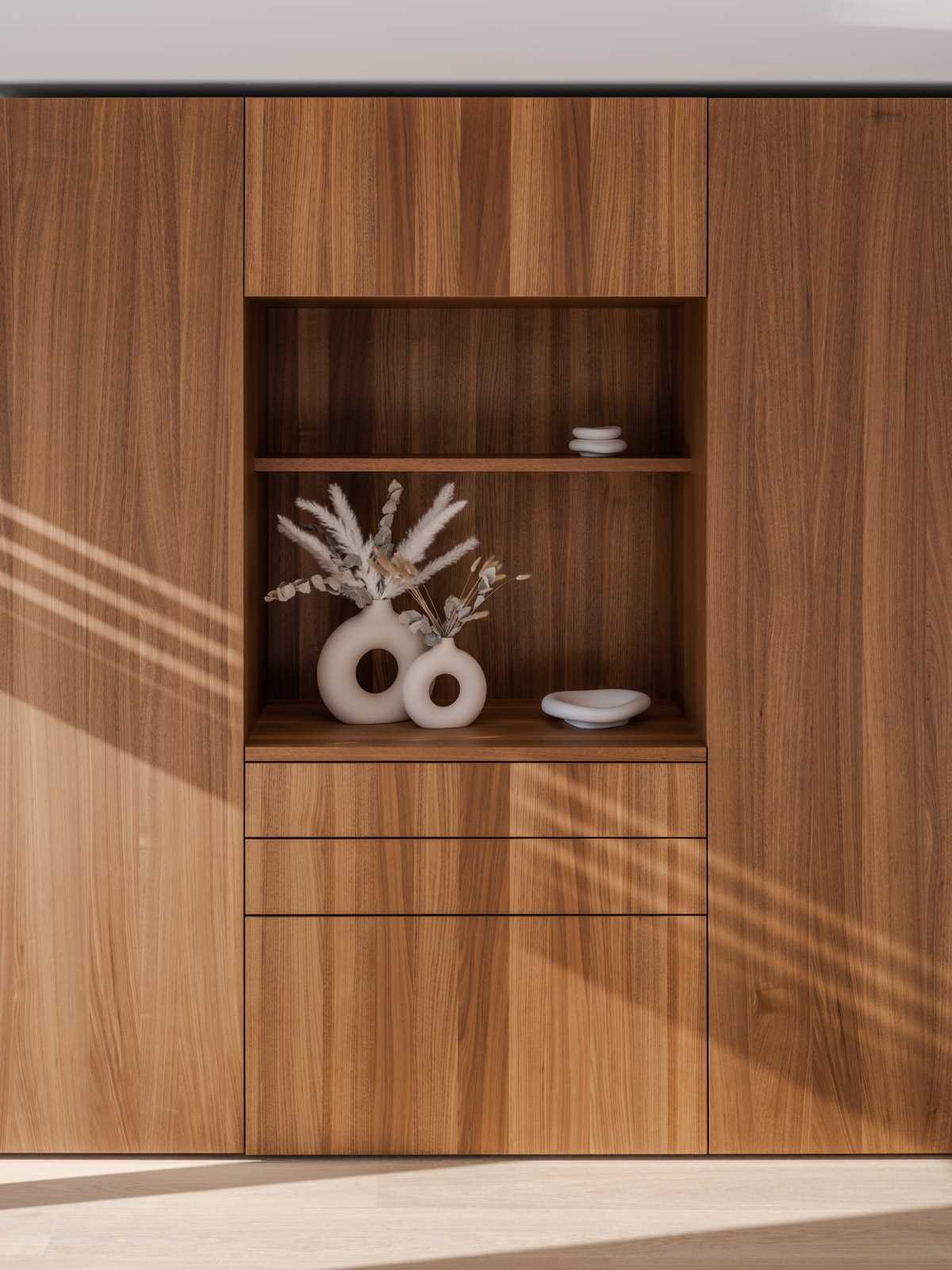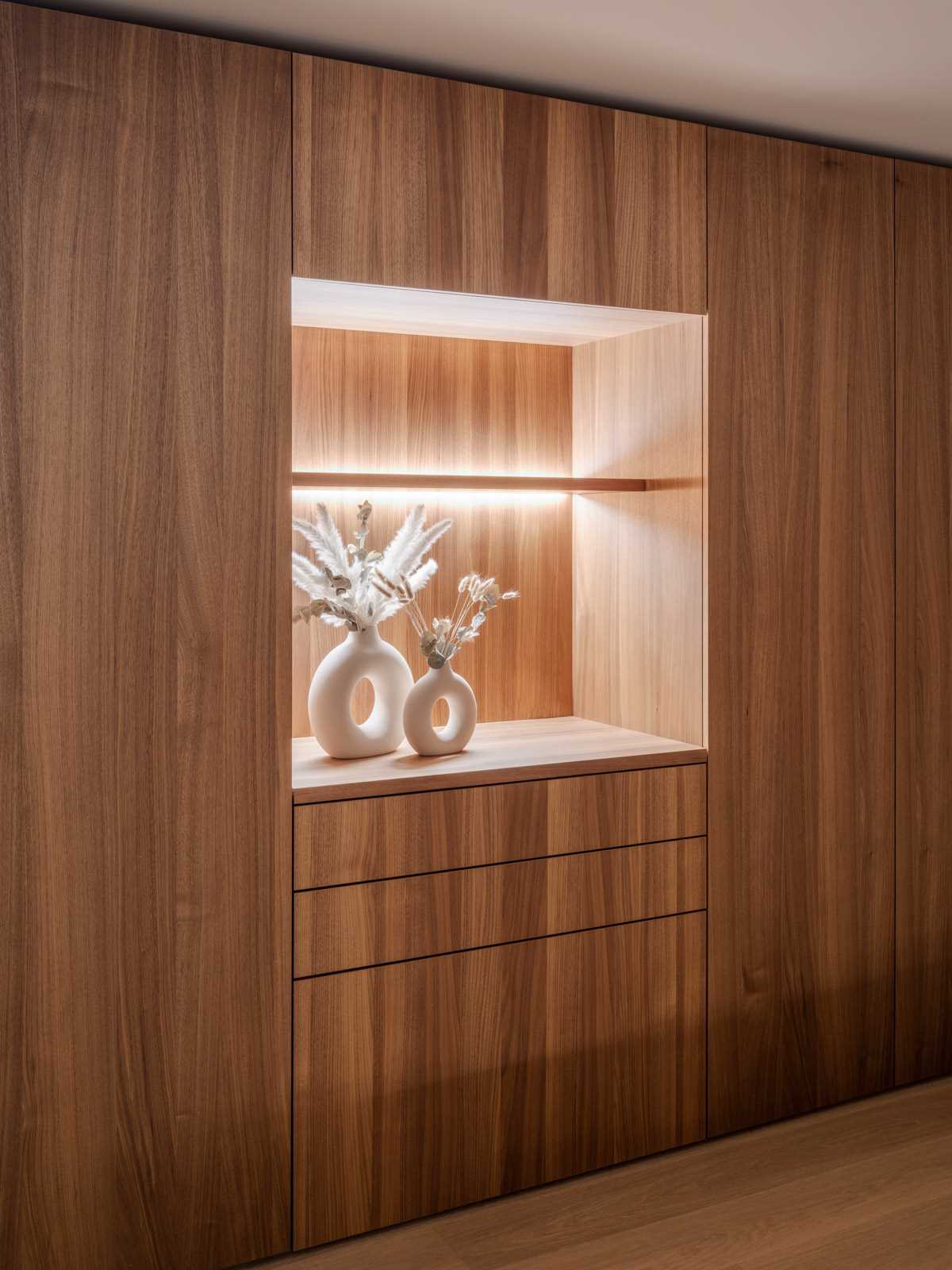 In the primary bathroom and the kid's bathroom, all of the old fixtures, tiles, and fittings were removed, and the architects completely gutted the spaces. They then installed new tiles, sinks, toilets, shower systems, and lighting fixtures to create modern and functional bathrooms that were both beautiful and practical.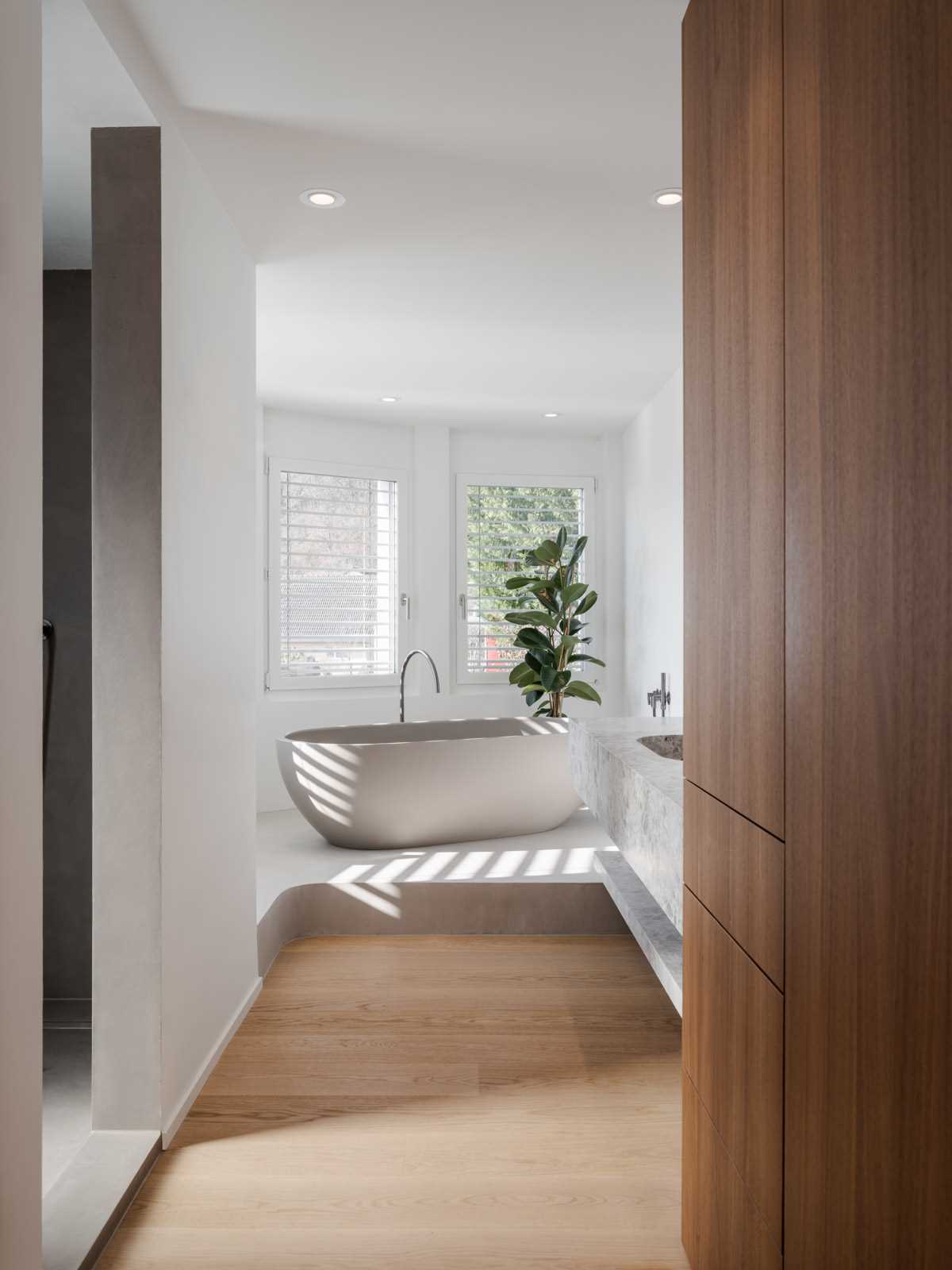 The primary bathroom features a freestanding bathtub raised up on a platform by the window, while the stone vanity has a built-in sink and adjacent tall wood cabinet.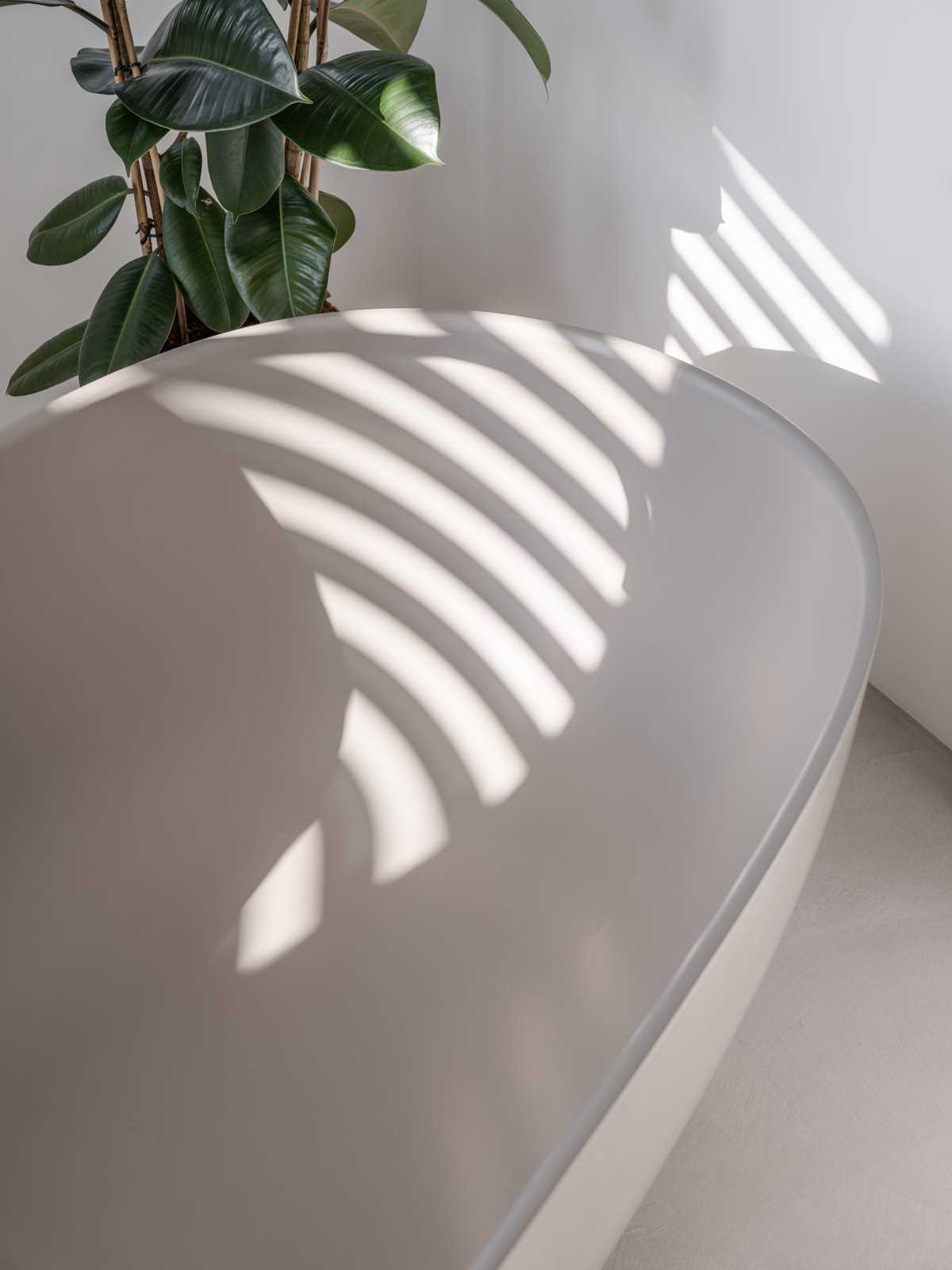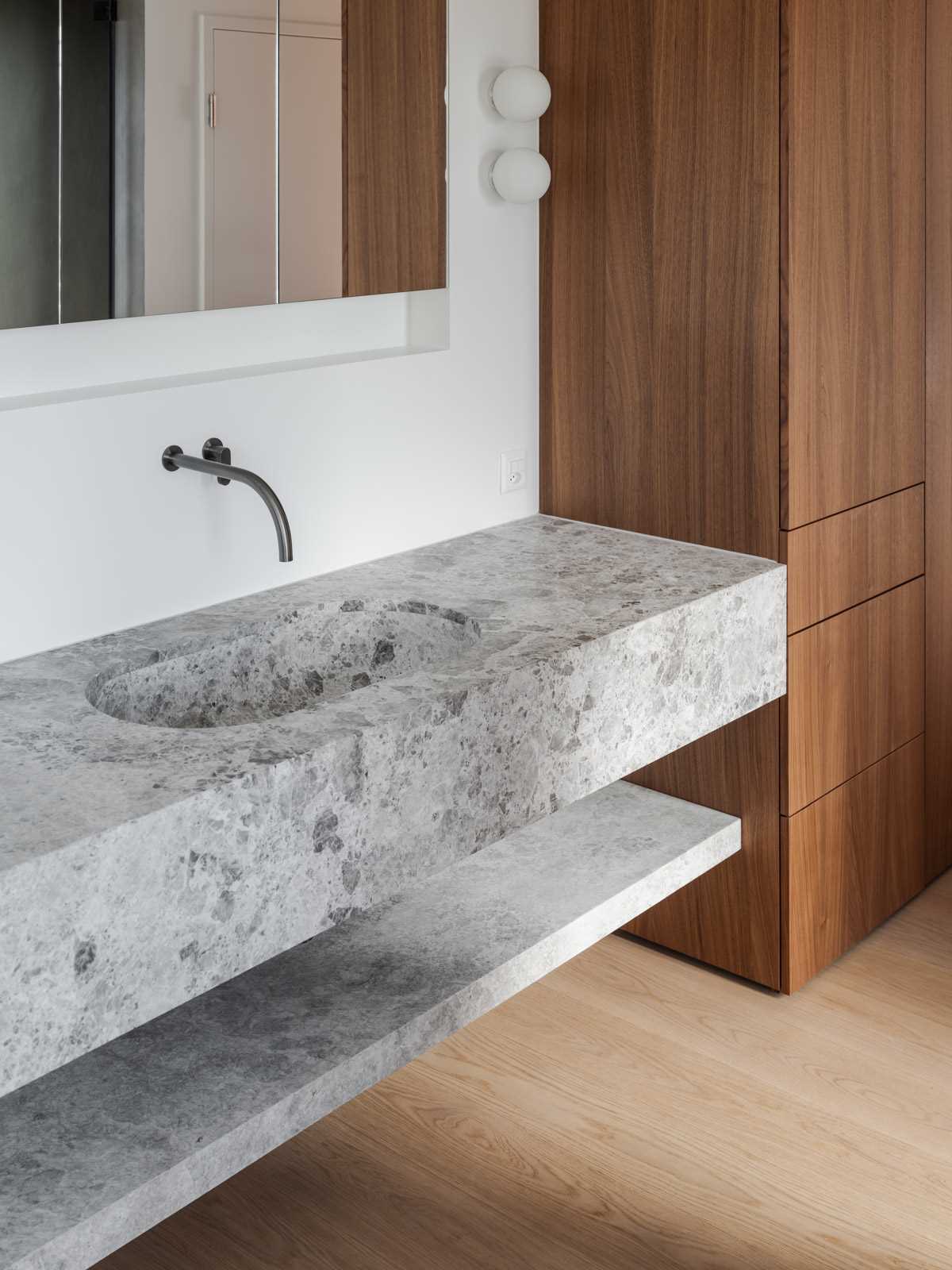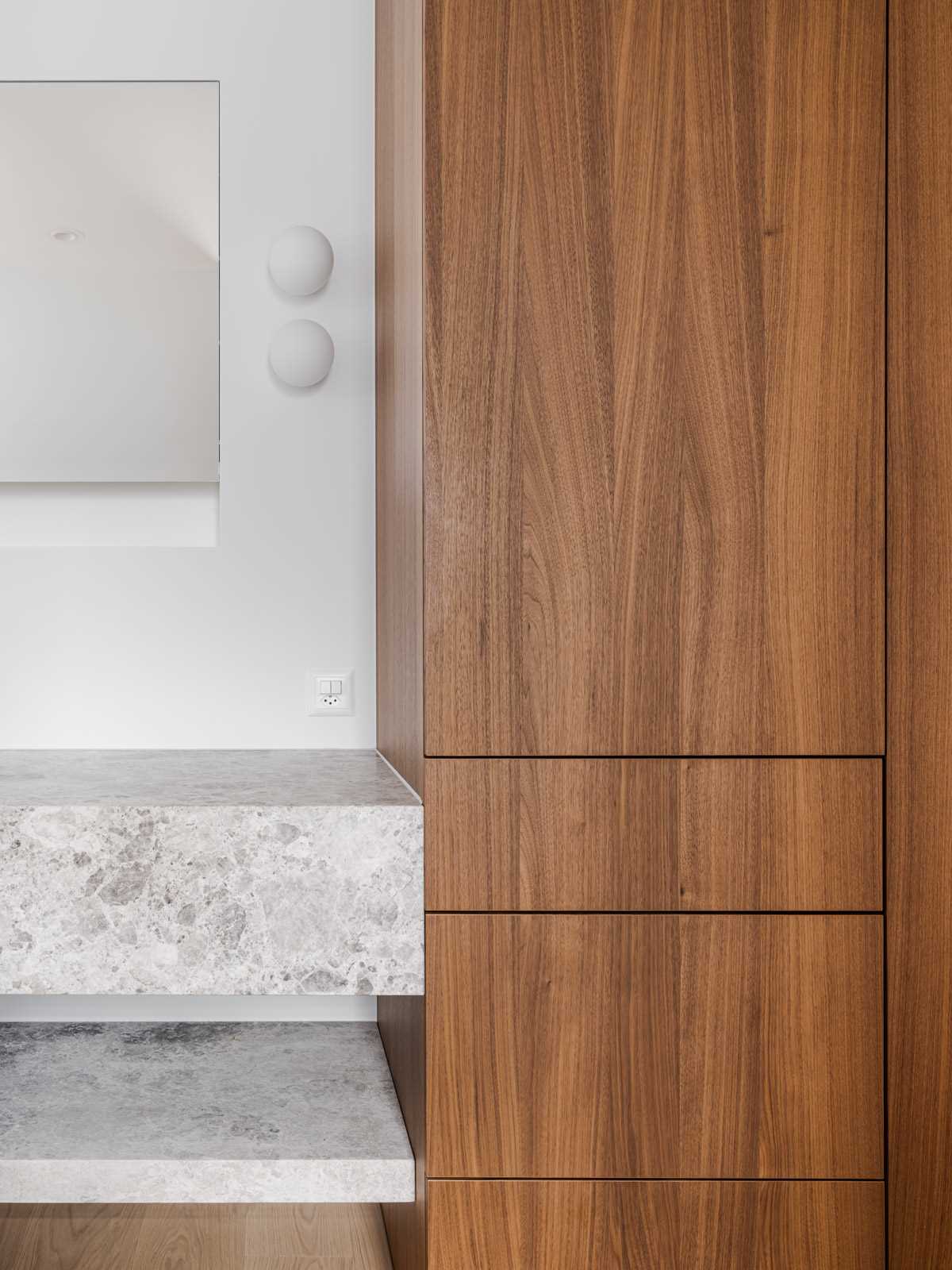 In the kid's bathroom, there's a round backlit mirror mounted on the wall above a white vanity with a textured front. Next to the vanity area is the shower which includes a shelving niche.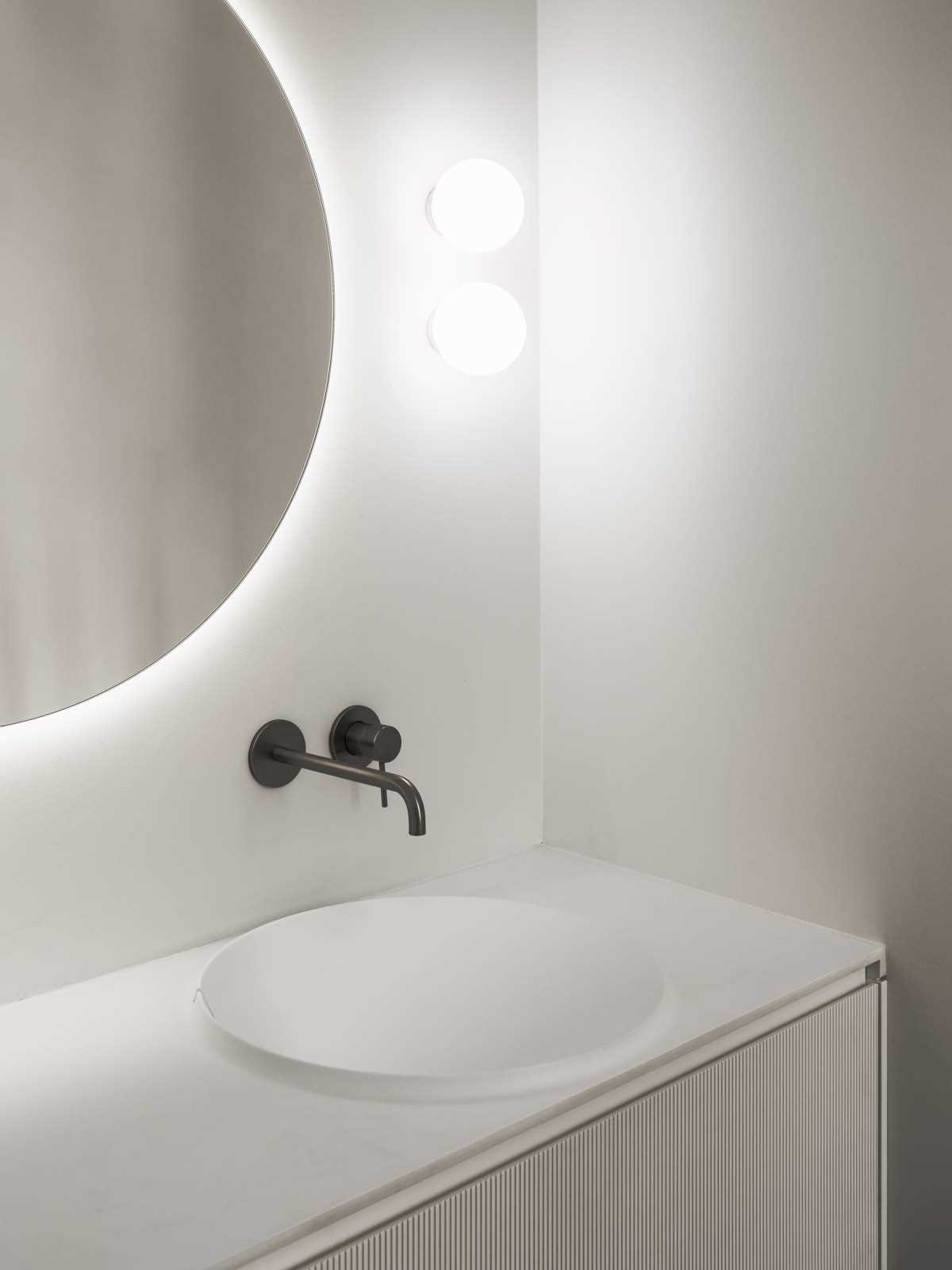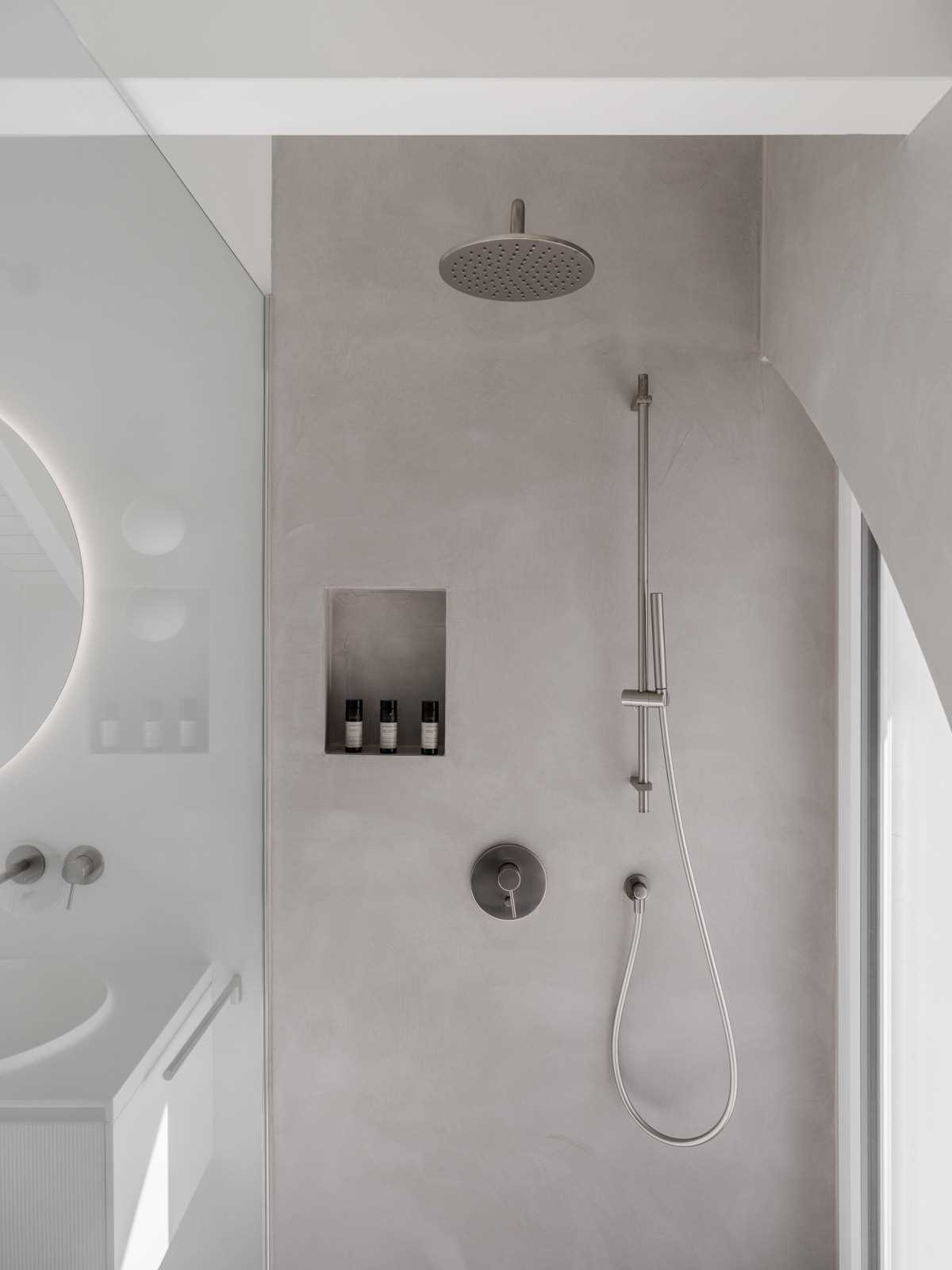 Here are the floor plans and a section diagram for the home.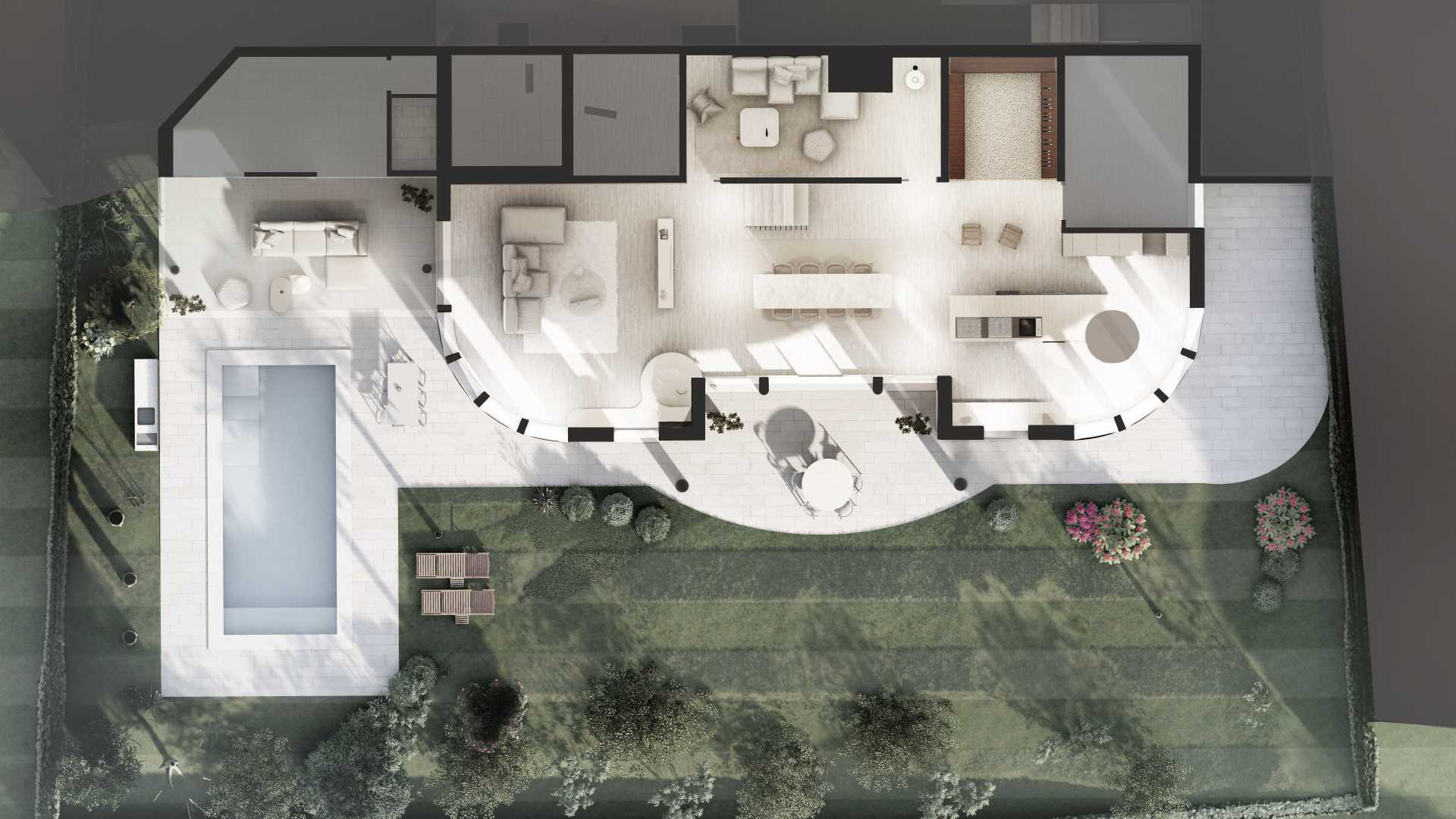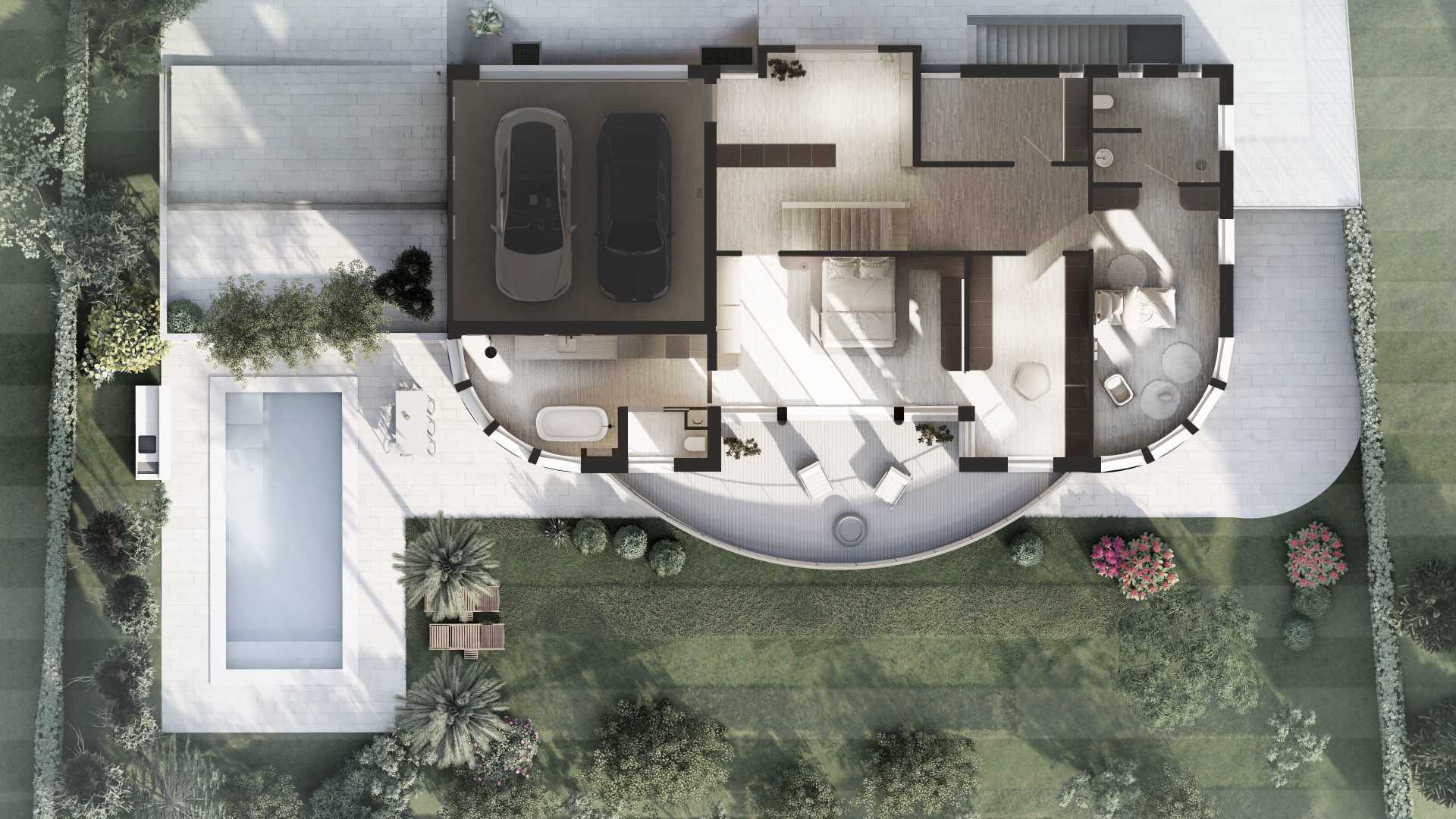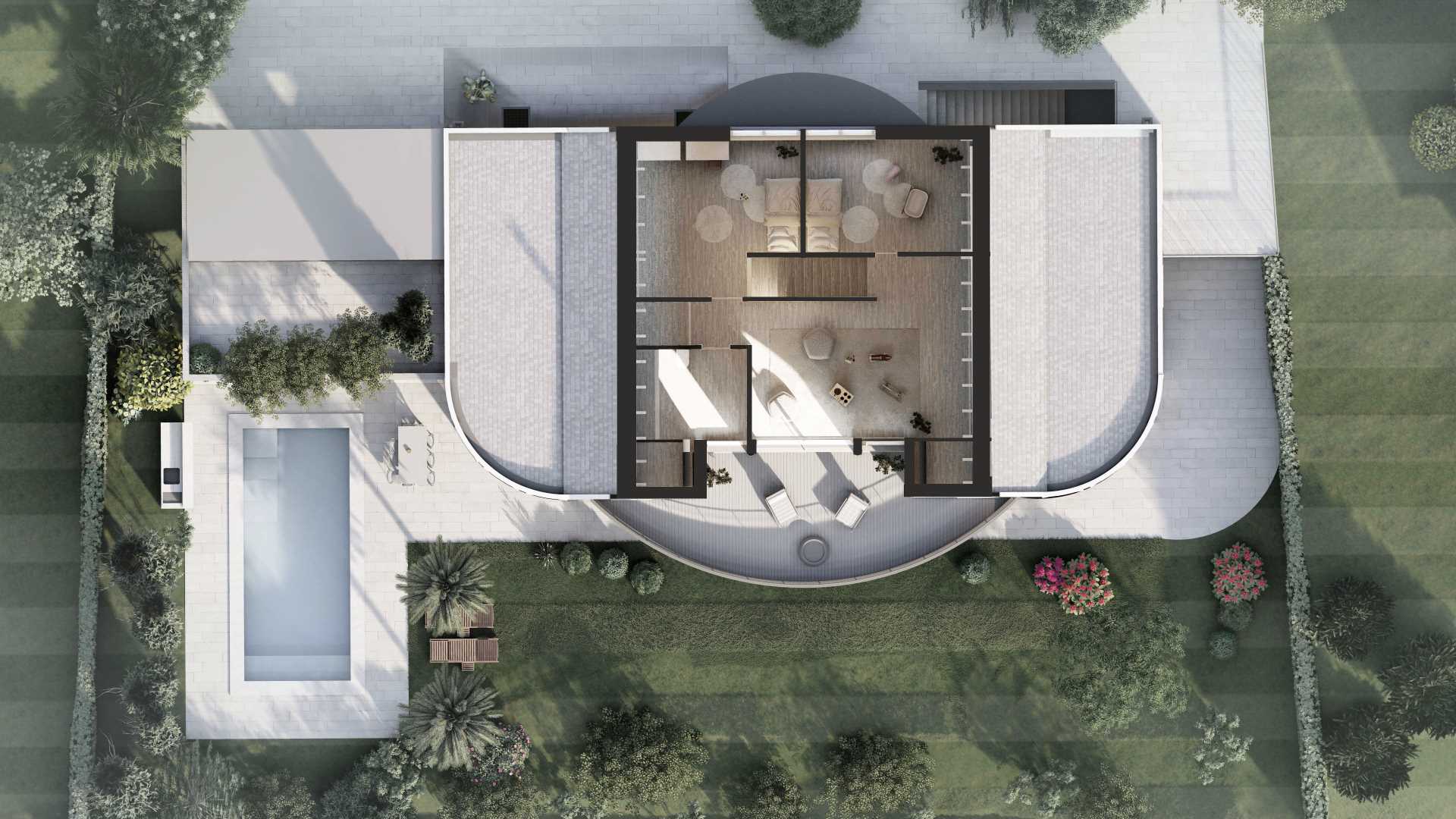 Source: Contemporist